Sapna Choudhary - Biography - Age - Net Worth - Husband - Movies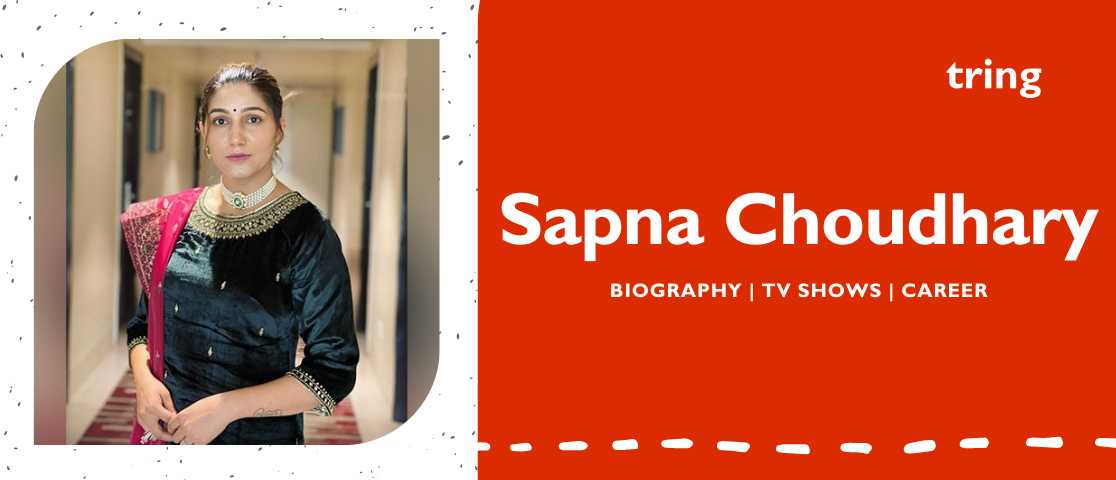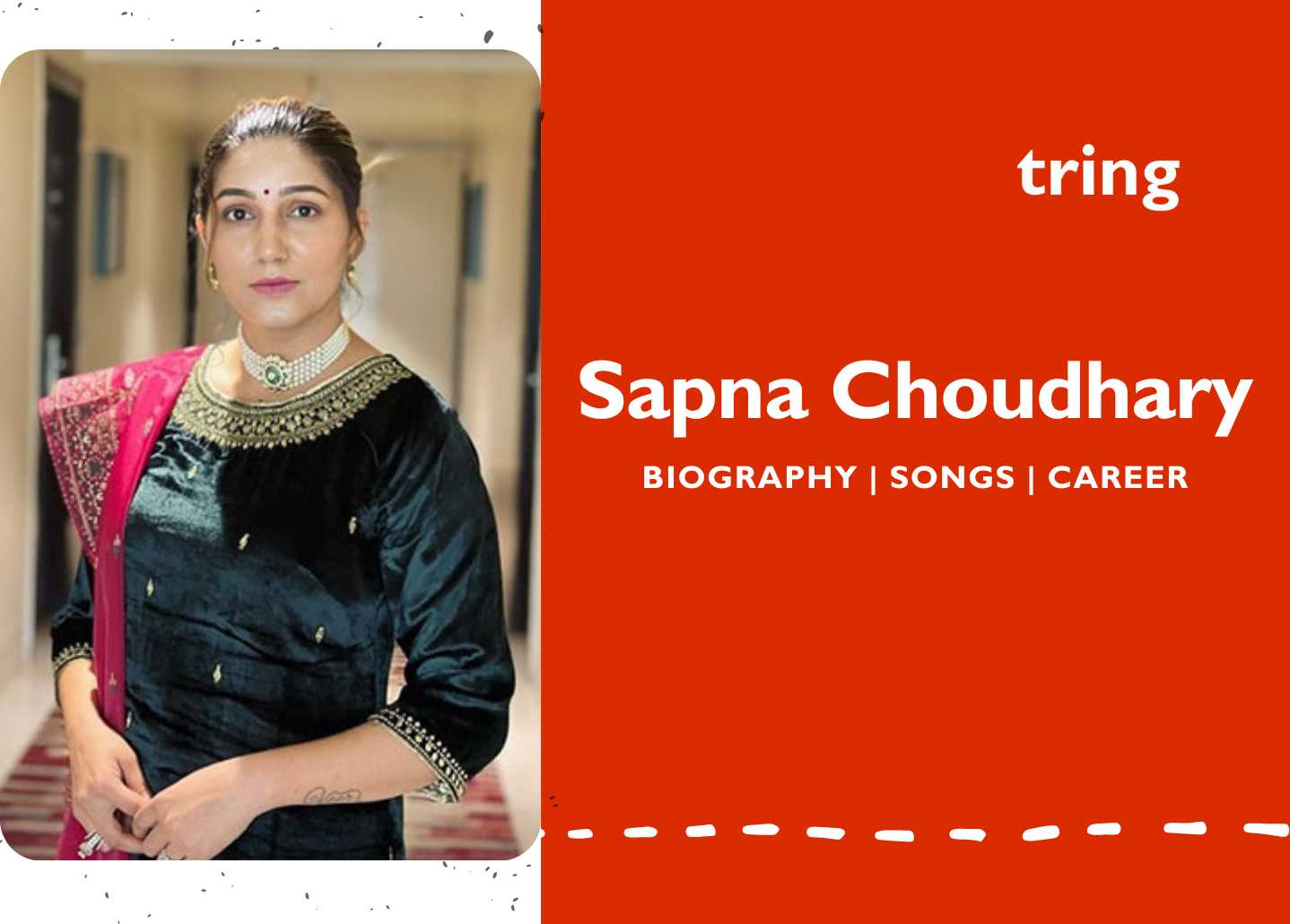 Biography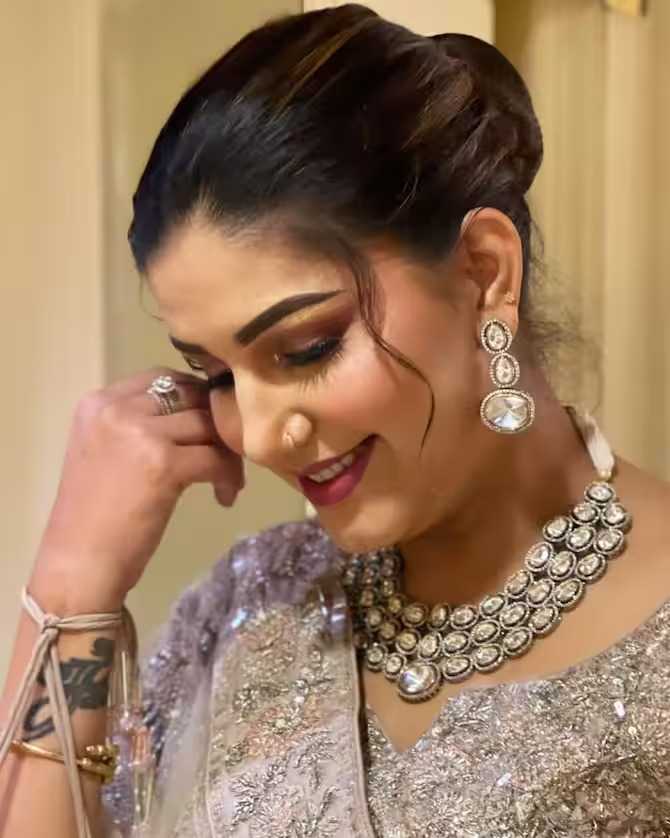 Sushmita Atri, popularly known as Sapna Choudhary, is a well-known Indian singer, dancer, and actress who predominantly works in the Haryani music and film industry. Apart from her dance performances and stint on the reality show Big Boss, Sapna Choudhary is also a talented singer. She has released several hit songs in the Haryani music industry, including "Teri Aakhya Ka Yo Kajal," "Solid Body," and "Yaar Tera Chetak Pe Chale." She gained a massive fan following across the country for her outspoken nature, candid demeanor, and relatable personality.

Sapna Choudhary's journey from a small-town performer to a national sensation is an inspiring one. She has worked hard to establish herself in the entertainment industry and has become a role model for many young people in India. Her talent, dedication, and hard work have earned her a special place in the hearts of her fans, and she continues to entertain and inspire them with her performances.

Age & Zodiac
Sapna Choudhary was born on September 25, 1990, in Mahipalpur, Delhi. She is currently 33 years old as of 2023. Her zodiac sign is Libra.

Family
There is very little information available about Sapn's parents. But it is known that Sapna's father is Bhupendra Atri, and her mother is Neelam Choudhary.As of now, Spana is happily married to the singer Veer Sahu and even has a son together named Porus Sahu.

Career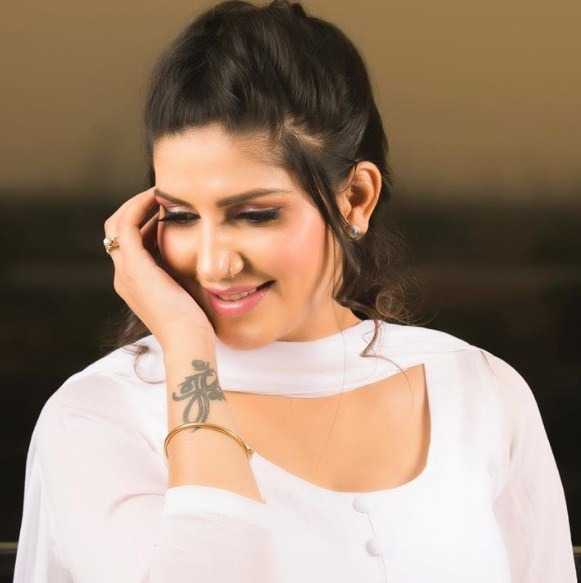 Sapna Choudhary started her career as a stage performer in Haryana. She gained popularity for her energetic and entertaining dance performances, which often included Haryani folk dance and music.

In 2014, Sapna Choudhary released her debut music album titled "Solid Body". The song became an instant hit and catapulted her to fame. She went on to release several more albums and singles, including "Teri Aakhya Ka Yo Kajal", "Chetak", "Mera Chand", and "Billori Akh".

Apart from dancing and singing, Sapna Choudhary also made her acting debut with the film "Dosti Ke Side Effects" in 2019. She has also appeared in several other films, including "Veerey Ki Wedding" and "Nanu Ki Jaanu".

Sapna Choudhary has also participated in several reality shows, including "Bigg Boss 11" and "Dance Plus 4." She was also a contestant on the dance reality show "Nach Baliye 9" along with her partner, actor-singer Aparshakti Khurana.

Top 5 Songs by Sapna
Teri Aakhya Ka Yo Kajal
This song became a viral sensation and catapulted Sapna Choudhary to national fame. The song has catchy lyrics and a lively beat that make it a favorite among dance enthusiasts.

Solid Body
Another popular song by Sapna Choudhary, Solid Body has a fast-paced rhythm and catchy lyrics that make it a hit with the masses.

Gadan Jogi
Gadan Jogi is a folk song that showcases Sapna's versatility as a singer. The song has a traditional Haryanvi feel and features Sapna's powerful vocals.

English Medium
This song is a fusion of Haryanvi and English lyrics, and it features Sapna's trademark high-energy dance moves. The song has a fun and catchy beat that makes it popular among the youth.

Yaar Tera Chetak Pe Chale
This song features a collaboration between Sapna Choudhary and popular Punjabi singer and actor, Kuldeep Manak. The song has a catchy beat and lyrics that make it a favorite among Sapna's fans.

Career Timeline
Controversies
Sapna Chowdhary allegedly sang a Ragni on February 17, 2016, during an event in Gurgaon, in which caste - based comments were said for Dalits. In Hisar, an FIR was filed against Sapna in protest of Ragni's song. Moreover, an FIR has been filed at Gurgaon's Sector-29 police station against Sapna Chowdhary. As a result, the police intervened and filed a complaint against Sapna under the SC ST Act and Section 34 of the Indian Criminal Code. A SIT team was also assembled to look into the situation. Sapna issued a formal apology on the matter.

According to media reports, Dalit organizations nevertheless started a campaign against him on social media after he apologized. where he was often the target of really offensive remarks. Sapna attempted suicide because she was tired of everything. The Punjab and Haryana High Court granted bail to Sapna on September 29, 2016. When Sapna began using the moniker Chaudhary before her name under the name Therapy, several social organizations in the Haryana area of Jhajjar objected to her keeping her gotra Atri and the usage of the title "Chaudhari," which is common in Haryanvi society. No, but Sapna wants to use it alongside her name in front of her audience since, according to the Indian constitution, everyone has the freedom to use any title or gotra.

Networth
According to a biographywiki.org article, Sapna Choudhary's enormous net worth is projected to be close to Rs 50 crores.According to the article, Sapna Choudhary might make up to Rs 25–50 lacs for each stage performance. According to the source, the dancer also owns a luxurious bungalow in Durga Vihar, Najafgarh, Delhi.

Interesting facts about Sapna
The Sapna family has roots in Uttar Pradesh.
After the Indian beauty queen and actress Sushmita Sen, her paternal aunt (Bua) gave her the name "Sushmita" when she was born.
At Rohtak, where Sapna attended school, her father held a position.
She lost her father in 2008. She was 12 at the time. After that, Sapna began dancing to support her family.
She started an orchestra ensemble after her dance gained some early notoriety. One of India's top orchestra ensembles today is Sapna Choudhary's "Aurkestra group."
She is currently the stage actress in North India who is most in demand, particularly in Haryana.
She is a participant from the commoner category who entered the "Bigg Boss 11" (2017) house.
Profile Summary
Social Media
Frequently Asked Questions