Sanjeev Kapoor | Cooking, Age, Biography, Net Worth, Shows

Violeena Vargav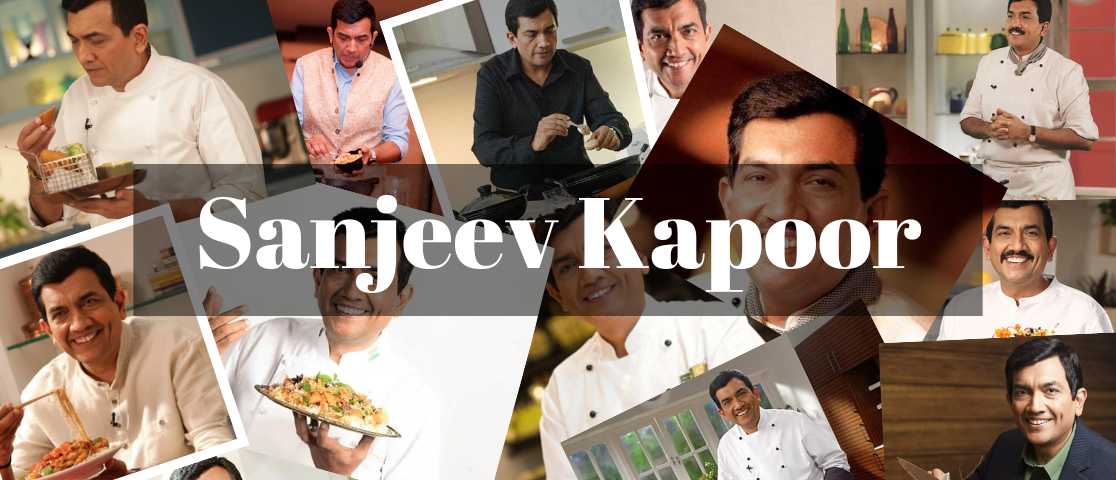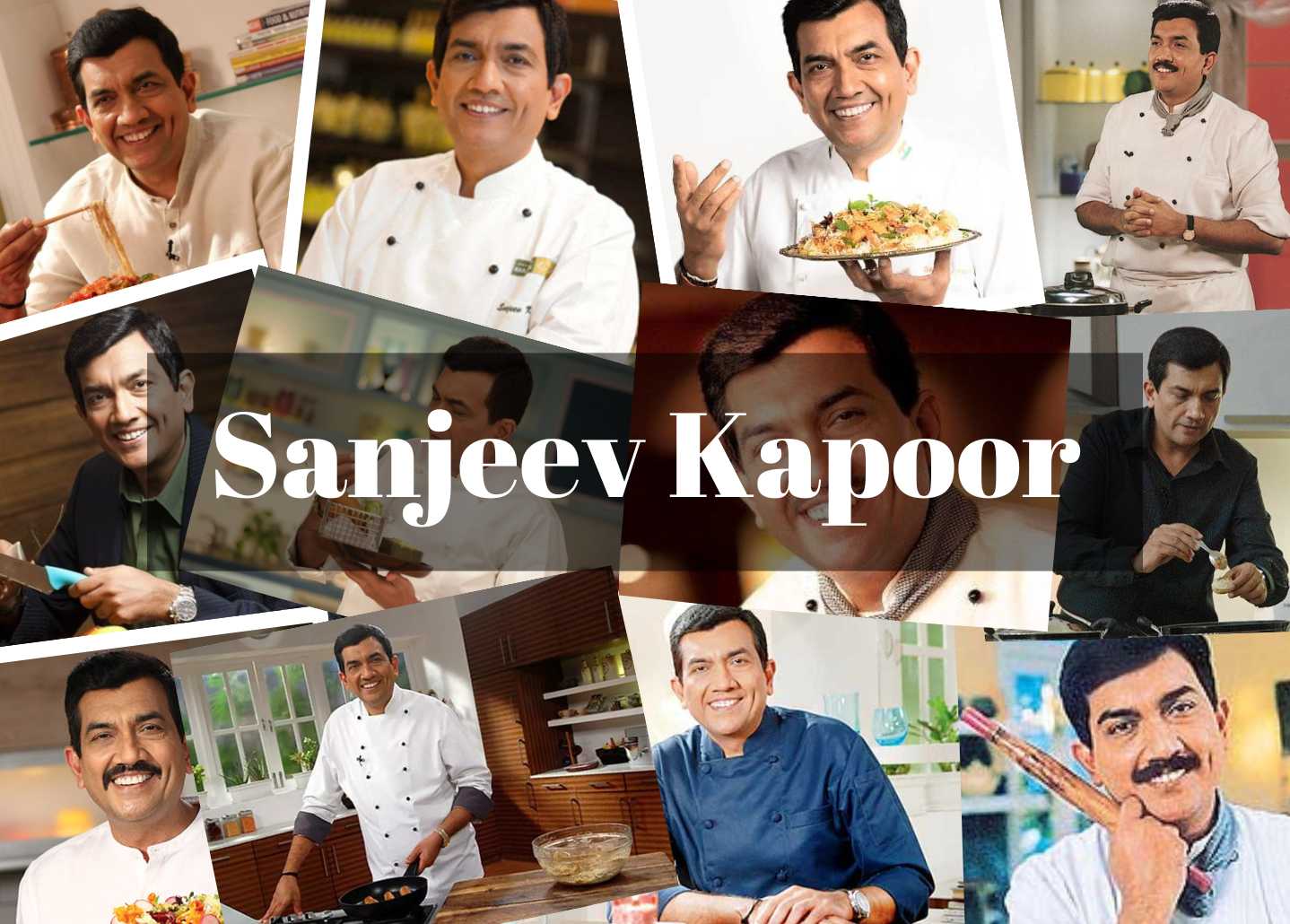 Sanjeev Kapoor's Age and Sanjeev Kapoor's Biography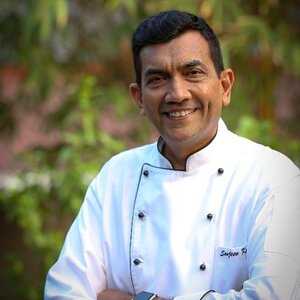 Sanjeev Kapoor is a famous Indian chef, entrepreneur, and television personality. The longest-running program of its kind in Asia, hosted by Sanjeev Kapoor, had more than 500 million viewers in 2010 and was broadcast in 120 nations. Additionally, he was the first chef in the world to start a 24-hour food and lifestyle channel, Food Food, in January 2011.

Sanjeev Kapoor's birthday is 10 April 1964. Sanjeev Kapoor's birthplace is Ambala, Punjab, India. Sanjeev Kapoor's age is 58 years, as of 2022. Sanjeev Kapoor's religion is Hinduism. Sanjeev Kapoor's zodiac sign is Aries. Sanjeev Kapoor's height is 1.78m or 5'10.

In 2017, Sanjeev Kapoor received the prestigious Padma Shri Award. The Government of India awarded him the National Award for Best Chef of India in recognition of his notoriety and contributions to Indian cuisine. He is on the ministry of tourism's committee as well. Along with the most notable figures from the culinary industry from all across the globe's culinary capitals, he serves on the board of Singapore Airlines International Culinary Panel. He spends his time between India and other countries by participating in live cooking demonstrations and events, for which he is constantly in high demand.

KhanaKhazana, a cooking show hosted by Sanjeev Kapoor, consistently takes home the Best Cookery Show prize from the Indian Television Academy (ITA) and Indian Telly Awards. He served as a judge for seasons three and four of Master Chef India. On Sony Entertainment Television's "Sanjeev Kapoor ke Kitchen Khiladi," he acted as the show's host and chief judge. His life story was featured in the exclusive Achiever's Club series on Star World. In addition, he comes in at number 73 on Forbes' list of the top 100 Indian celebrities. The Honourable Prime Minister Shri Narendra Modi is just one of the dignitaries for whom he has prepared meals.
Claim Your FREE Celebrity Shoutout
✕
Claim Now!
Sanjeev Kapoor's Family and Sanjeev Kapoor's Education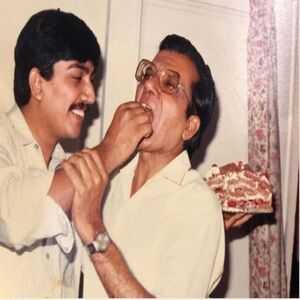 Sanjeev Kapoor's father's name is Surinder Kapoor and his mother's name is Urmila Kapoor. Sanjeev Kapoor's father worked at the State Bank of India and his mother was a homemaker. Sanjeev Kapoor's brother's name is Rajeev Kapoor and he also has a sister whose name is Namrata Kapoor. Rajeev kapoor is Chartered Accountant by profession. The family visited cities like Meerut, Saharanpur, and Delhi thrice since Sanjeev's father was transferred there. Sanjeev attended school in each of these locations. On February 22, 2004, Sanjeev Kapoor's father passed away.

Sanjeev Kapoor attended St. Thomas School in Meerut. St. Thomas School had co-education up until the fifth grade, and only girls were educated after that. He attended Meerut Kent's Kendriya Vidyalaya, Punjab Regimental Centre, beginning in the fifth grade. Sanjeev completed his eighth-grade year at St. Mary's Academy in Saharanpur. Sanjeev's father was afterward transferred to Delhi. Sanjeev had no trouble enrolling at a reputable school because he was a good student. He attended the nearby Government School, which was only 200 meters away while residing in Delhi's Rajauri Garden. It was regarded as a perfect school, complete with a swimming pool. It had excellent faculty. He studied there from 9th to 12th. Sanjeev Kapoor studied Sanskrit while his classmates in Delhi's ninth grade learned Hindi. Sanjeev excelled at Sanskrit and received excellent grades. He always finished in the top five in his class.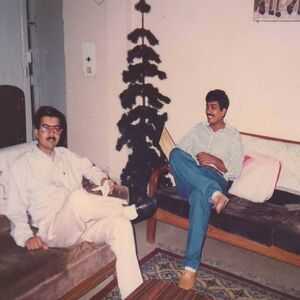 After finishing grade nine, Sanjeev Kapoor chose biology as his major subject. There were just two career options available to the students: engineer or doctor. Sanjeev chose the latter. Sanjeev was instructed to sketch an electron microscope in either his second or third grade. Sanjeev was overjoyed and believed his creation to be the best in the class.

He gave it to the teacher, who used a red pen to label it the entire diagram and dirty it. Sanjeev was quite upset by the teacher's behavior. That altered the course of his life. Sanjeev excelled at his engineering sketching assignments. In the 12th grade, he received more than 80%. Sanjeev resisted doing what the others were doing.

He did not take any exams, such as the IIT. Sanjeev wanted to accomplish something that none of his family members or relatives had ever done or were currently doing. Sanjeev learned about the Delhi School of Planning and Architecture. Only 15 to 20 tickets were available throughout India. Despite being on the waiting list, Sanjeev took the exam. He never considered that or reservations.
Talk To Similar Celebrities
Sanjeev Kapoor's Marriage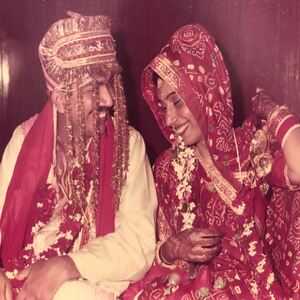 Sanjeev Kapoor's Wife's name is Alyona Kapoor. Through her older sister Vandana, Sanjeev Kapoor was introduced to Alyona. . Sanjeev and Vandana worked together at the Delhi ITDC Hotel. By chance, Alyona was nearby at the time working. She made the decision to go to Vandana's residence while on vacation. Alyona met Sanjeev for the first time in the same train on her way to Vandana's house.

Sanjeev Kapoor began to develop feelings for Alyona right after they first met. They started to meet more frequently as they gradually came to know one another better. The two of them became closer to one another over time and eventually had an affair.

Despite their little age difference, the couple has a close relationship. Sanjeev and Aloyna dated for 4 years before getting married. Sanjeev Kapoor married Aloyna in October, 1992. The couple is gifted with two adorable daughters. Rachita, the elder daughter and Kriti, the younger one.
Sanjeev Kapoor's Cooking Career
Hotel Management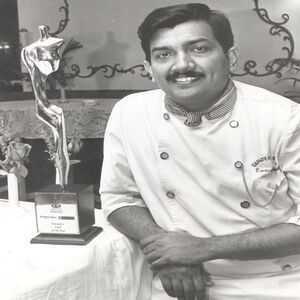 Jasmit Singh Sunny, a friend of Sanjeev Kapoor who lived nearby, was filling out the application for hotel management at the time. Sanjeev had never considered a career in hotel management because it was only for people who couldn't get into other institutions. Sanjeev completed the form, and received the interview call, however, he chose not to go. Sanjeev was approached by Jasmit, who inquired about the interview. Jasmit became a little irate when he discovered Sanjeev hadn't gone there. The interview with Jasmit was held in a large room where all of the applicants were seated when Sanjeev arrived. They were talking about how one needs connections to get into school.

The interview panel assumed Sanjeev Kapoor would not accept admission when they saw his grades. However, Sanjeev insisted on enrolling, and he had a maths GPA of 99. He was instructed to write 1,1 thousand 11 hundred, and 11. It was a trick question yet Sanjeev delivered the appropriate response. He was the first to respond correctly. Sanjeev was admitted, but he never considered enrolling in the programme. It was Pusa Institute of Hotel Management.

Sanjeev Kapoor wasn't sure whether to enroll in the management or architecture course. Sanjeev explained to Pankaj, a friend of his father's, his bewilderment after hearing Pankaj advise him to enroll in a hotel management degree. Sanjeev appreciated doing things that were different from what other people do because the course was creative and unique. Sanjeev inquired about the architecture programme because it is also a creative and unique field that none of his family, friends, or relatives are pursuing. One wise thing Pankaj said to him was that it is better to flourish in a line that is poor than it is to be average in an exceptional one. Sanjeev recognised what he was trying to say and enrolled in the hotel management programme at the Delhi-based Pusa Institute of Hotel Management - Catering and Nutrition.

In three years, Sanjeev Kapoor learned about cooking, serving, catering, accounting, etc. In 1982, the Asian Games were held in Delhi, and all of the Pusa Institute students, including Sanjeev Kapoor, handled all of the catering and food service for the 6000 athletes competing in that event. Sanjeev saw a wide variety of food and catering services there. In college, Sanjeev participated in a variety of activities, such as the walkout against the university, debates, just a minute, etc. Sanjeev used to take part in every contest.
Sanjeev Kapoor's Cooking Shows
People went to various chains, and there were placements on campus. Some people visited Taj, others Oberoi's, and still others ITDC. Only two chains,one owned by Oberoi and the other by ITDC, offered management training programmes. In 1984, Sanjeev earned his degree. Sanjeev originally desired to work for the Oberoi because of its reputation as having excellent cuisine. However, when Sanjeev and his pals learned that they would receive a fried kitchen, they opted for ITDC right away. All of the following people joined ITDC: Sanjeev, Rupesh, Vikas, Saket, Deepak Jolly, Sanjay Chopra, Sanjay Jog, and Sameer Puri.

Sanjeev Kapoor completed two years of training at several hotels, including the ITDC Ashok Hotel. Sanjeev received his training in Delhi, where he spent six months working as a culinary student at the Hotel Varanasi Ashok. Sanjeev became the hotel's executive chef when the general manager of the establishment recognised his talent. Sanjeev spent six years in Varanasi. The chef that took Sanjeev's place was Vandana, the sister of his wife, and Alyona joined her. In Delhi, he joined the ITDC hotel Samrat for six to eight months. Sanjeev worked for the ITDC for roughly eight months before looking for a new position. He subsequently travelled to Mumbai and joined the Santor network of hotels, where he spent five years.

When Sanjeev Kapoor was working as an apprentice chef in Varanasi, the hotel's general manager assured him that even though he had arrived as a trainee, he could oversee the kitchen crew. At the time, he was only 27 years old. Sanjeev was nominated for the national best executive chef award, which was given out. A chef from a public sector hotel was nominated for that award for the first time. Sanjeev missed out on the prize that year, but the next year he was nominated for the same one again and won it.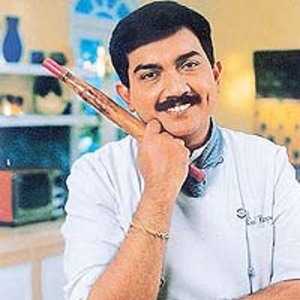 Sanjeev Kapoor quickly rose to the pinnacle of his profession. At the time, Zee TV had just been created. One day, a representative of Zee approached him and informed him that Zee wanted him to host the cooking show. The show was then discussed, and at first, it had the name Shrimaan Bawarchi. Sanjeev had some issues with the show's name. Since the show would air on television and being seen on television at the time was a huge deal, all the other chefs were excited to participate.

Sanjeev Kapoor was requested by Channel to come up with alternate show names. They were given numerous names by Sanjeev, Khana Khajana being one of them. The show debuted when the producers persuaded the channel to adopt the new name. Sanjeev was originally only going to appear in one episode, but the producer noticed his enthusiasm for the project and requested him to serve as the show's food consultant. Sanjeev accepted the offer, and the concert received a fantastic reaction and ran for a considerable amount of time. Sanjeev rejects the idea of the short term. For eight years, the publisher that released the author's debut book continues to serve in that capacity.

The weekly one-hour episodes were broadcast in 120 nations over the course of an incredible 18 years, winning the hearts of millions of food lovers, housewives, and budding chefs everywhere. The unconventional chef has spoken with countless fans and received countless letters over the years who have given personal experiences regarding Khana Khazana's influence.
Sanjeev Kapoor's Youtube Videos
Sanjeev Kapoor is on the ministry of tourism's committee. By participating in live food events and cooking demos, he spends his time between India and abroad. Sanjeev Kapoor Academy is an online institution that was specially developed to assist people in rediscovering the joy of preparing meals at home for their loved ones. Additionally, it motivates individuals to launch home-based food businesses. They take care to share tried-and-true cooking methods from each cuisine served at the academy.

Sanjeev Kapoor has a Well Known Youtube Channel also in whic he upload cooking videos on daily basis. His Channel has Over 7 million Subscribers as of 2022. Sanjeev Kapoor's Youtube Channel Name is Sanjeev Kapoor Khazana. Sanjeev Kapoor makes videos on International Recipes, Seasonal Recipes as well as give a good knowledge about Cultural and lost Recipes. He add a touch of Storytelling and explain the history behind each Unique Recipes. He makes Simple but on point Content with disclosing Interesting and Unknown facts about Food and Cooking. His Famous Recipes include Curd Rice, Carrot and Sprout Salad, Green Masala Chicken Pulao,Apple Halwa, etc.

Sanjeev Kapoor has carved a unique niche in Indian cuisine through his ownership of 59 restaurants, management of his own food channel called FoodFood, publication of over 150 cookbooks, incorporation of more than 10,000 recipes on his online portal, and provision of thousands of free meals to healthcare workers during the pandemic.
Sanjeev Kapoor's Net Worth
Sanjeev Kapoor's net worth in 2022 is $125 million US or 1000 Crore Indian Rupees. His yearly earnings are reportedly in the range of Rs. 25 crores. His earnings from his investment in Wonder Chef, from restaurant chains like his renowned Yellow Chilly, from hosting TV shows, from brand sponsorships, and from royalties from the sale of his books all contribute to his income. Sanjeev Kapoor resides in an opulent home in Mumbai's Juhu area. There are 1500 square feet on each level of the duplex.

Wonder Chef, an appliance brand that earns about Rs. 225 Crores a year, is a company in which Sanjeev Kapoor has a share. He owns several restaurant brands, including Signature by Sanjeev Kapoor, Khazana, Hong Kong, The Yellow Chilli, and Sura Vie, in India, the United States, and the Middle East. More than Rs. 200 Crores in revenue has been produced by restaurant chains overall.

Over 10 million cookbooks and recipe books have been sold by him, bringing in about Rs. 80 crores in revenue. Among the brands in his brand portfolio are Ariel, Dettol, Daawat Basmati Rice, and Sleek Kitchen. For each brand endorsement, he seeks fees between Rs. 30 and Rs. 40 lacs. In addition to hosting the programs Cook Smart and Secret Recipes with Sanjeev Kapoor, he owns the food channel FOOD FOOD. The channel brings in more than Rs. 50 crores a year. He also receives significant royalties from a variety of pickles, spice blends, gourmet chutneys, and ready-to-eat mixtures sold under the Khana Khazana brand name.
Sanjeev Kapoor's Awards and Honours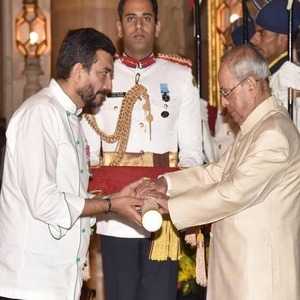 Padma Shri (2015)
Achieved the Guinness World Record by cooking 918 kg khichdi live at World Food India, New Delhi. (2017)
Case Study on Sanjeev Kapoor Published By Harvard Association
ITA Award - For Popular Chef & Entrepreneur (Zaika-E-Hind) (2015)
ITA Award - For Best Cookery Show ( Khana Khazana) (2010, 2004, 2002)
National Award of 'Best Chef of India' by the Government of India
Ranked 31st in Reader's Digest list of 100 of India's most trusted persons
Ranked 34th in the Forbes list of 'top 100 Indian celebrities.
Panel of Judges for Master Chef India Seasons 3 and 4.
Sanjeev Kapoor's Interesting Facts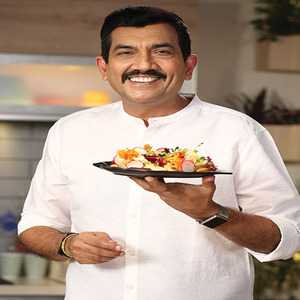 The name of the well-known cookery programme Khana Khazana on Zee TV was originally Shrimaan Bawarchi, but Sanjeev Kapoor suggested changing it.
Sanjeev Kapoor loves cumin, clove, pepper, and cardamom among other spices.
Sanjeev Kapoor was named the country 's best chef by the Indian government.
The longest culinary programme, Khana Khazana, hosted by Sanjeev Kapoor, ran for 13 years and was broadcast in 120 nations.
Bright student Sanjeev Kapoor always placed in the top five in his school.
Sanjeev Kapoor chose Biology as his major subject in high school because he wanted to be a doctor.
The New York Times named Sanjeev Kapoor's book How to Cook Indian one of the best summer cookbooks of 2011.
In 2010, Reader's Digest ranked Sanjeev Kapoor as the 31st most trustworthy person in India.
Sanjeev Kapoor does not consume alcohol or smoke.
Social Media
Frequently Asked Questions