Salman Rushdie | Biography Spouse Books Net worth Novel

Hitesh Mandot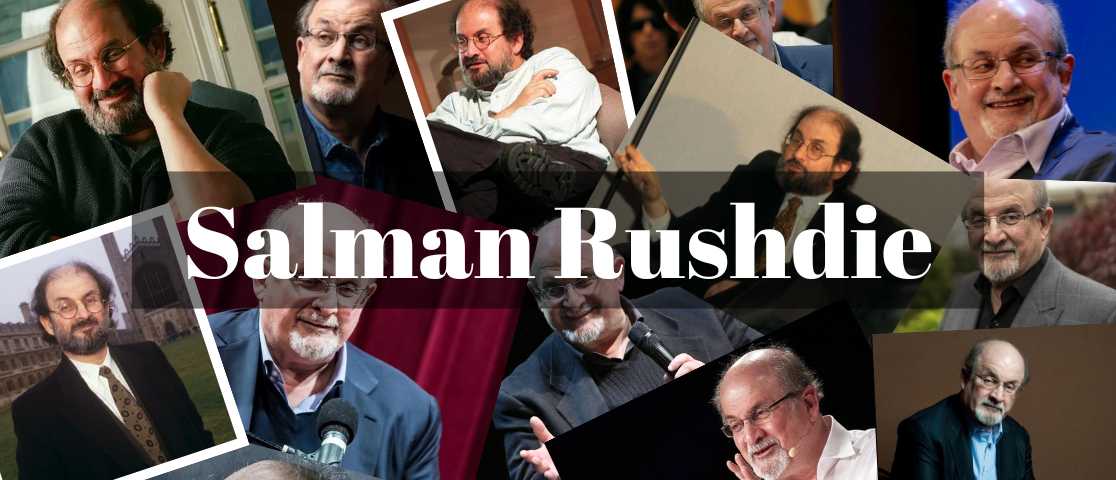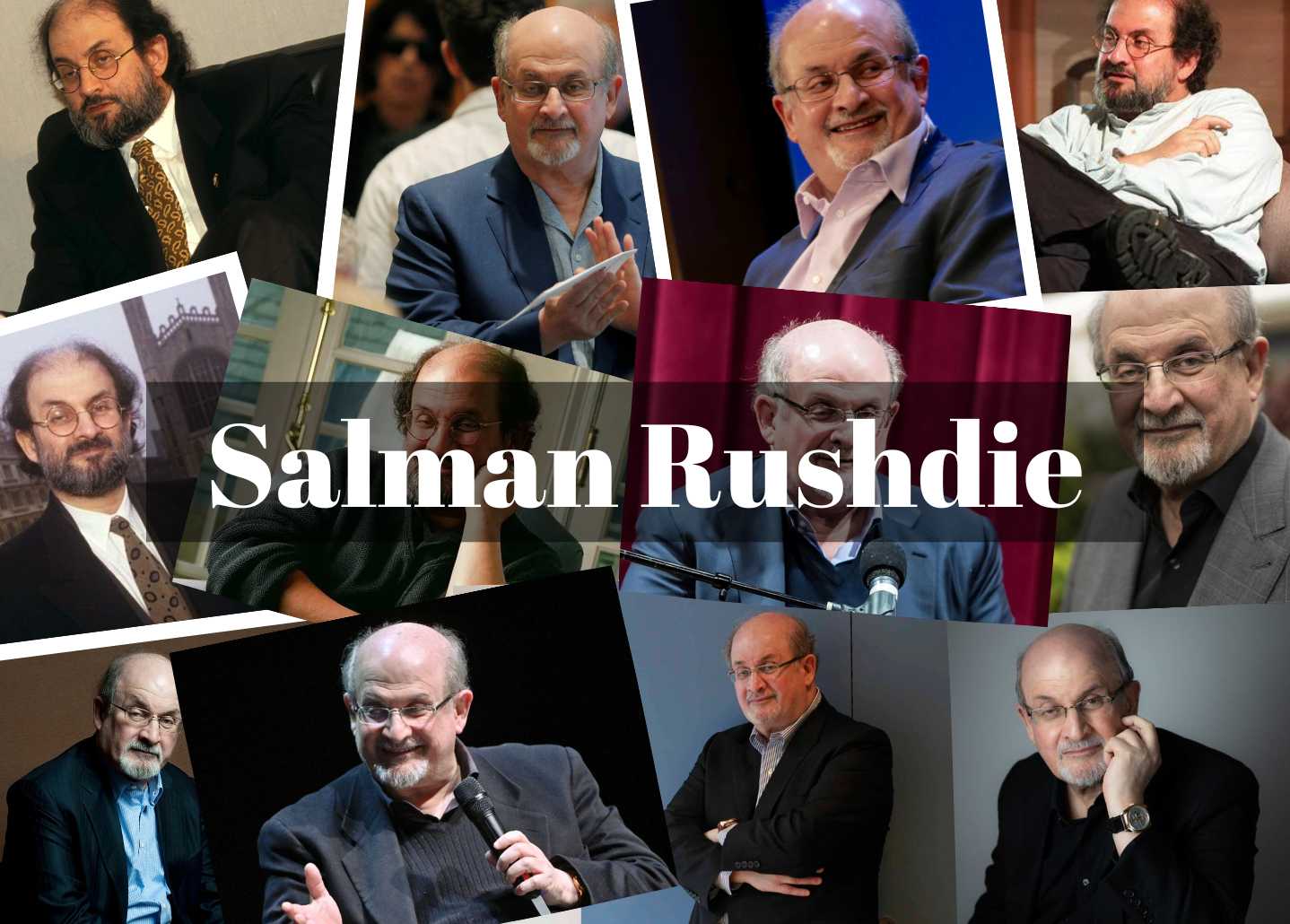 Salman Rushdie's Biography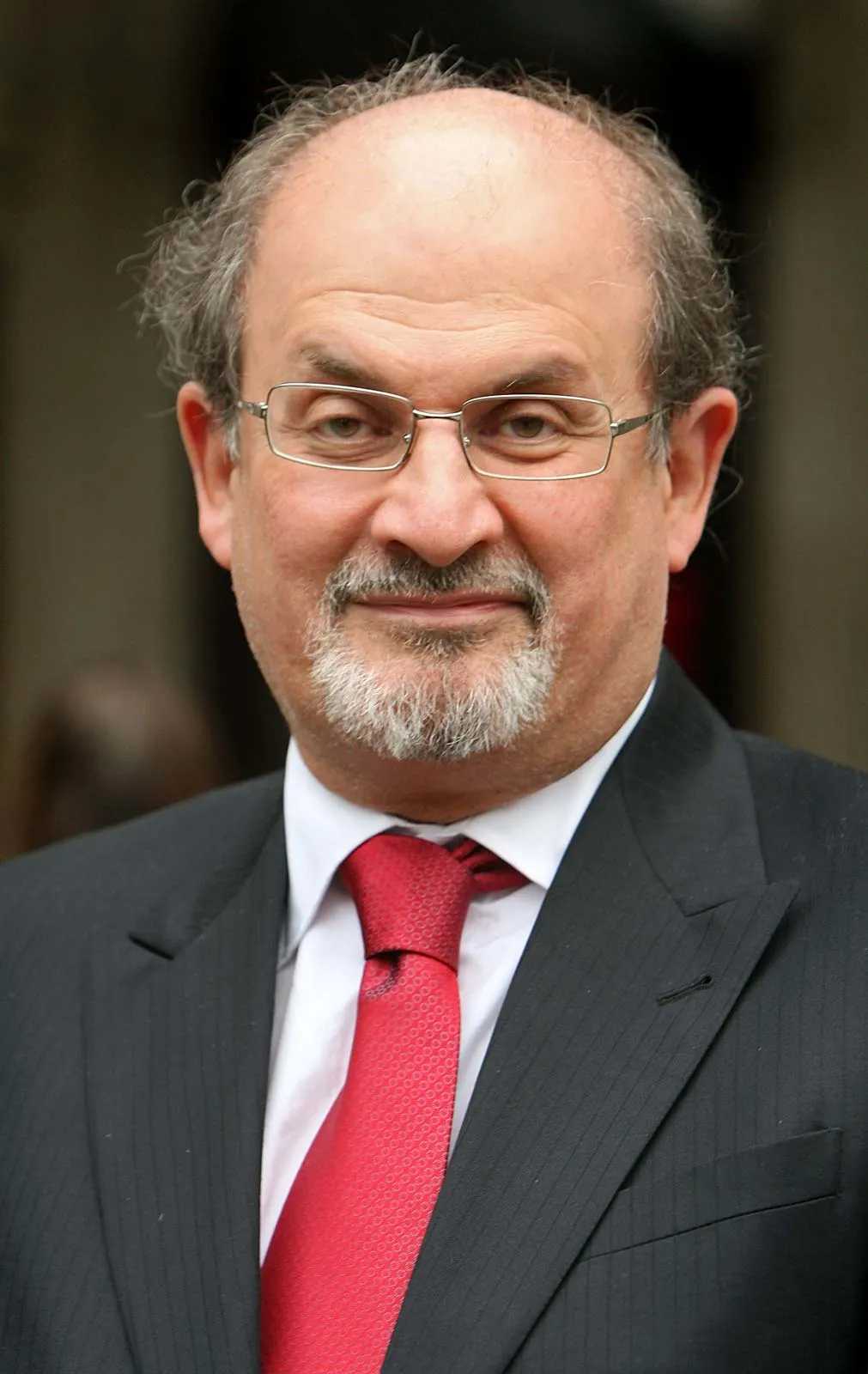 Salman Rushdie is an Author known for his novels such as Midnight's Children, The Satanic Verses, and many more. Salman Rushdie's full name is Sir Ahmed Salman Rushdie. Salman Rushdie's date of birth is 19 June 1947. Salman Rushdie's age is 75 years as of 2022. Salman Rushdie's birthplace is Mumbai (Bombay). Salman Rushdie's zodiac sign is Gemini. Salman Rushdie's height is 5 feet 7 Inches.

The British-American novelist is Sir Ahmed Salman Rushdie. Salman Rushdie is of Indian descent. His stories frequently involve connections, clashes, and migrations between Eastern and Western cultures and are typically set on the Indian subcontinent. His work often combines magic realism with historical fiction. Midnight's Children, Rushdie's second book, was named the best novel of all winners on two occasions, honoring the 25th and 40th anniversaries of the Booker Prize. It was awarded the prize in 1981.

Salman Rushdie was chosen to be a fellow of the Royal Society of Literature in 1983. In 1999, the French government named him a Commandeur de l'Ordre des Arts et des Lettres. Salman Rushdie received a knighthood for his contributions to writing in 2007. In 2008, The Times placed him 13th among the top 50 British authors born after 1945. Salman Rushdie has resided in the US since 2000. In 2015, the Arthur L. Carter Journalism Institute of New York University designated him a Distinguished Writer in Residence. He had previously taught at Emory University. The American Academy of Arts and Letters chose him for membership. In 2012, he released Joseph Anton: A Memoir, a biography of his life following the events of The Satanic Verses.

Claim Your FREE Celebrity Shoutout
✕
Claim Now!
Salman Rushdie's Family and Education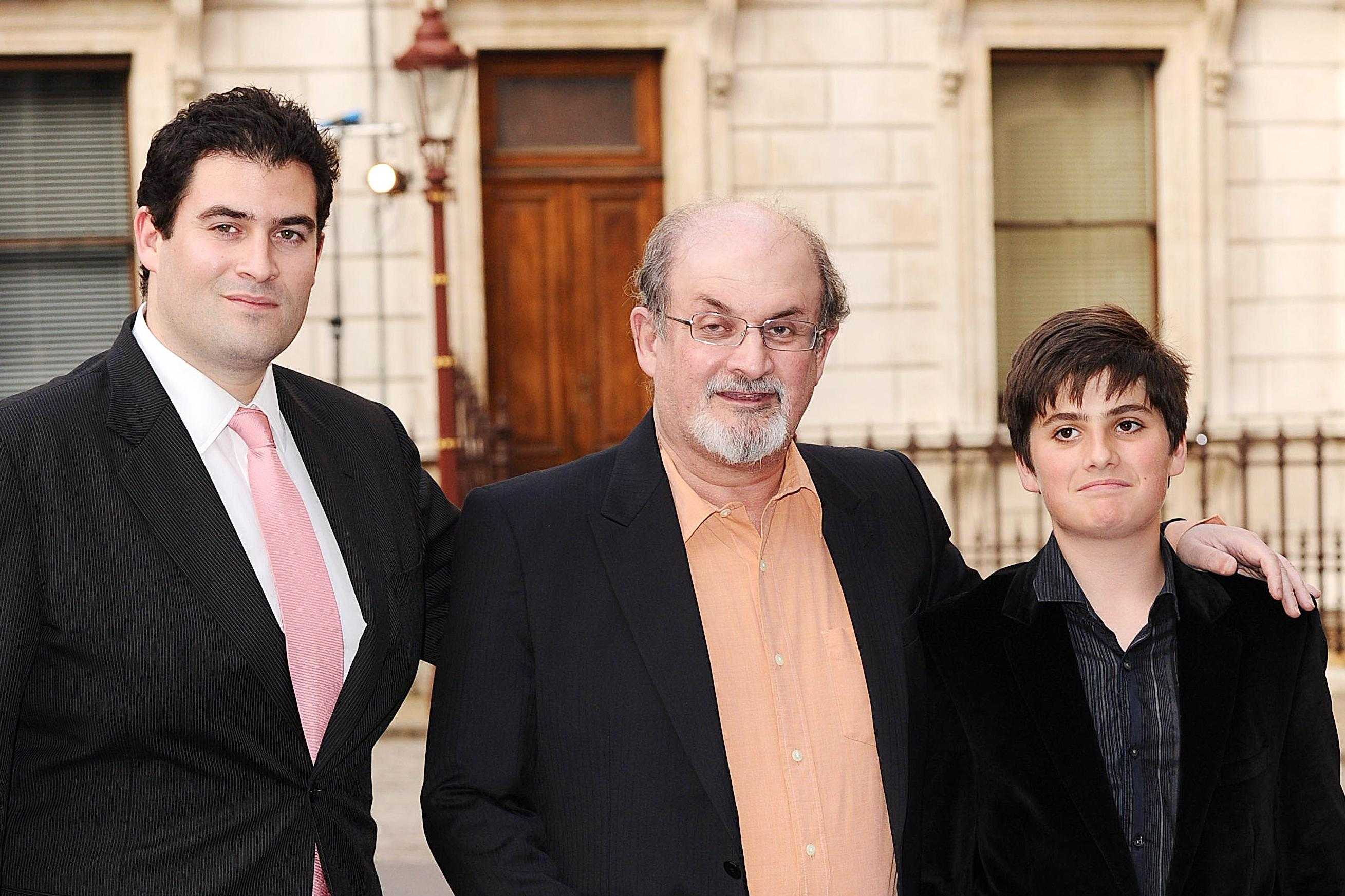 In the midst of the British Raj, on June 19, 1947, Ahmed Salman Rushdie was born into a Kashmiri Muslim family in Bombay. He is the son of Cambridge-educated lawyer and businessman Anis Ahmed Rushdie and teacher Negin Bhatt. Salman Rushdie's spouses were Clarissa Luard, Marianne Wiggins, Elizabeth West, and Padma Lakshmi. Salman Rushdie's sons are Zafar Rushdie and Milan Rushdie. The son Zafar Rushdie was married to jazz vocalist Natalie from London.

Salman Rushdie was born and raised in Bombay and received his education at the Cathedral and John Connon School in Fort, South Bombay. After that, he relocated to England and enrolled at the Rugby School in Rugby, Warwickshire, before moving on to King's College in Cambridge, where he earned a Bachelor of Arts in history.

Talk To Similar Celebrities
Salman Rushdie's Spouse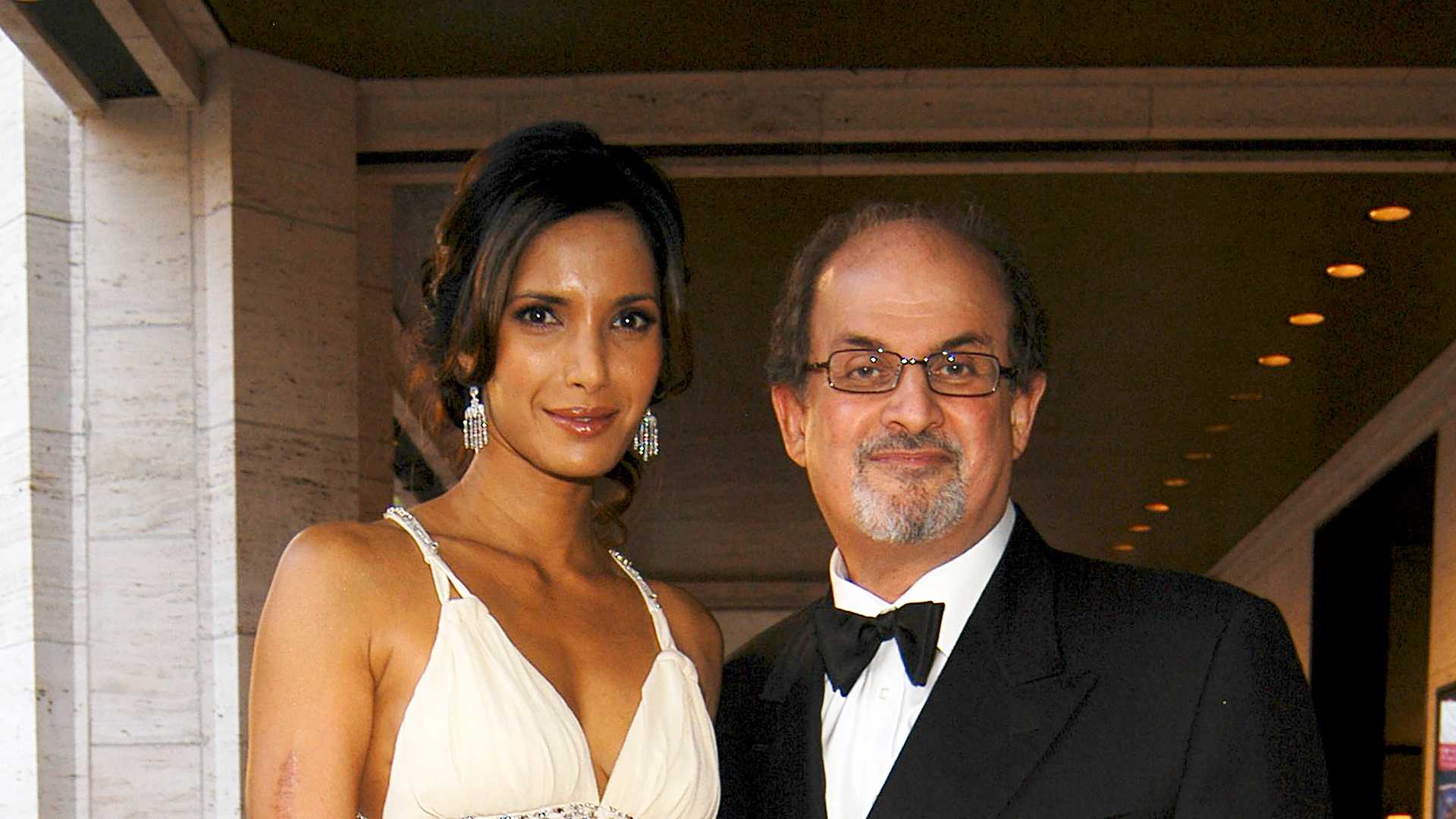 Salman Rushdie has had one serious relationship in addition to being married and divorcing four times. From 1976 to 1987, he was married to Clarissa Luard, a literature officer for the Arts Council of England. A son was born to the couple in 1979. In the middle of the 1980s, he broke up with Clarissa Luard for Australian author Robyn Davidson, whom he met through mutual friend Bruce Chatwin. Salman Rushdie and Davidson never got married, and by the time his divorce from Clarissa was finalized in 1987, they had already broken up. American author Marianne Wiggins was Rushdie's second wife, they wed in 1988 and divorced in 1993.

Elizabeth West, a British editor, and author served as Salman Rushdie's third wife from 1997 to 2004. They have a son who was born in 1997. Salman Rushdie married Padma Lakshmi, an Indian-born actress, model, and host of the American reality series Top Chef, in 2004, a year or so after his third divorce. According to Rushdie, the couple filed for divorce in July of that same year after Lakshmi requested one in January 2007.

Salman Rushdie's Books
Salman Rushdie is a novelist. Salman Rushdie's best books are mentioned below. These books were written by Salman Rushdie.

Salman Rushdie's Midnight's Children (1981)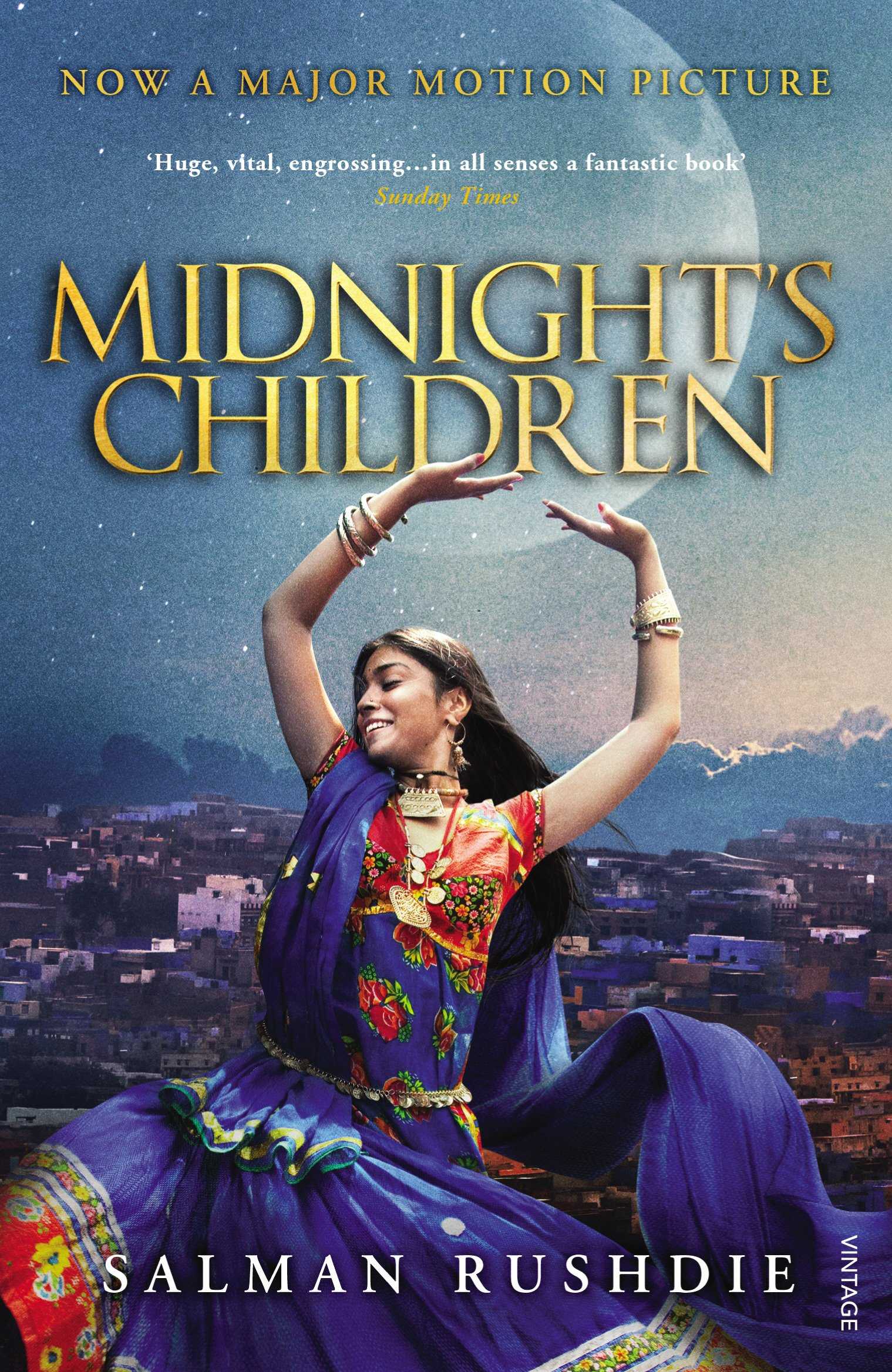 Indian-British author Salman Rushdie's 1981 book, Midnight's Children, about India's journey from British colonial authority to independence and division, was published by Jonathan Cape and had a cover created by Bill Botten. Saleem Sinai, the main character, tells a postcolonial, postmodern, and magical realist tale that is set in a historical setting. With fictional tales, history is preserved in a self-reflexive manner.

In 1981, Midnight's Children won the Booker Prize and James Tait Black Memorial Prize. Midnight's children sold over a million copies in the UK alone. In 1993 and 2008, in honor of the Booker Prize's 25th and 40th anniversaries, it was given the Booker of Bookers Prize and the best-ever prize recipients. The book debuted on the list at position 100 in 2003.

In 1993 and 2008, it was also given the Best of the Booker prize (this was an award given out by the Booker committee to celebrate the 25th and 40th anniversary of the award). Over a million copies of the book were eventually sold in the UK alone. In 1984, Prime Minister Indira Gandhi filed a lawsuit in the British courts accusing the book of defamation after one sentence in the penultimate paragraph of chapter 28 allegedly gave her son Sanjay Gandhi control over her by accusing her of neglecting his father Feroze Gandhi and causing his death. When Salman Rushdie agreed to withdraw, the dispute was resolved outside of court.

Salman Rushdie Shame (1983)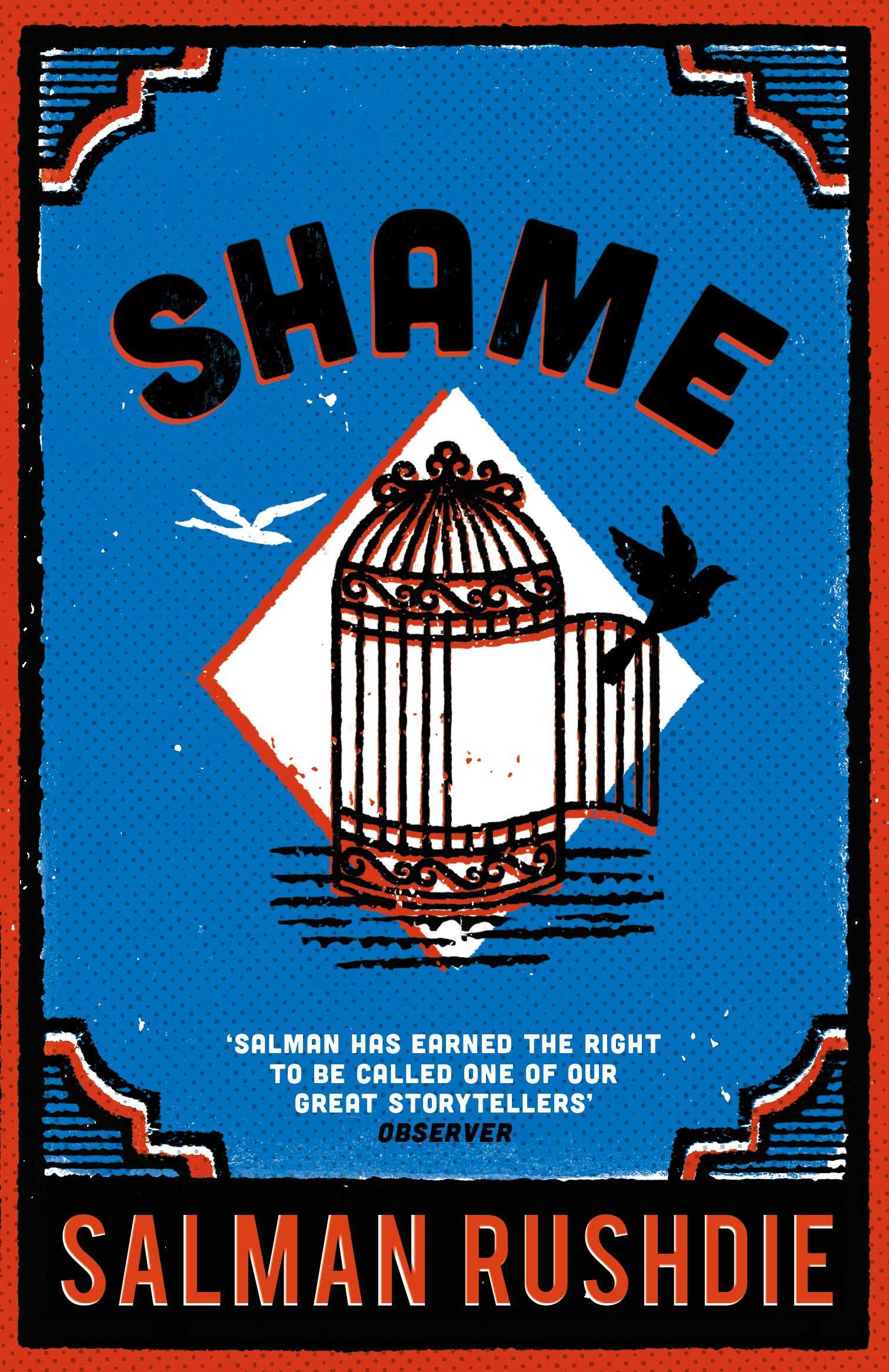 Salman Rushdie's third book, Shame, was released in 1983. When Pakistan was established to divide the Muslims from the Hindus after Britain relinquished control of India, the author wanted to address the issue of artificial (other-made) country divisions, their citizens' complicity, and the issues of post-colonialism.

The setting of this tale is a fictionalized version of Quetta, Pakistan, dubbed Q. Omar Khayyám Shakil is born to one of the three sisters (Chunni, Munnee, and Bunny Shakil) in the story Q, but the women behave collectively as Omar's moms and never admit it to anyone. Omar is also never told who his father is. Omar is raised in a purdah with his three mothers and longs to travel outside of it. Omar Khayyám Shakil's mother gives him permission to leave Q as a birthday gift. He enrolls in a school where Eduardo Rodriguez, his tutor, persuades him to pursue a career in medicine. He eventually interacts with both General Raza Hyder and Iskander Harappa.

The writing of the book is done in a magical realism manner. It depicts the lives of Iskander Harappa, who is occasionally mistaken for Zulfikar Ali Bhutto, and General Raza Hyder, who is occasionally mistaken for General Muhammad Zia-ul-Haq. The main idea of the book is that shame leads to violence. The characters all explore the ideas of shame and shamelessness, with Sufiya Zinobia and Omar receiving the most attention.

Salman Rushdie The Satanic Verses (1988)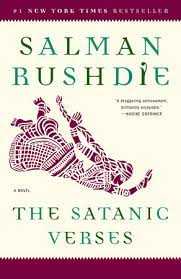 The fourth book by British-Indian author Salman Rushdie is titled The Satanic Verses. The biography of the Islamic prophet Muhammad served as inspiration for the book, which was first published in September 1988. Rushdie used magical realism and based his characters on real-world events and individuals, just like in his earlier works. The Satanic Texts, a collection of Quranic verses regarding the three paganic Meccan goddesses Allt, Al-Uzza, and Mant, are referenced in the title. According to the historians al-Waqidi and al-Tabari, the section of the narrative that discusses the satanic verses were based on their accounts.


The book won the 1988 Whitbread Award for best novel, garnered a lot of positive reviews, and finished as a finalist for the Booker Prize in 1988 but lost to Peter Carey's Oscar and Lucinda's book.
Islamic extremist bombings, assassinations, and riots were caused by the book and its alleged blasphemy, which also spurred a discussion about censorship and violent religious extremism. The Rajiv Gandhi administration forbade the book's shipment into India out of concern about unrest. Salman Rushdie was given police protection by the UK government after Ruhollah Khomeini, the supreme leader of Iran, called for his death in 1989. This led to several failed assassination attempts on the author as well as attacks on connected people, including the Japanese translator Hitoshi Igarashi, who was fatally stabbed in 1991. Rushdie continued to be the target of assassination attempts, one of which occurred in August 2022.

Salman Rushdie's Book The Moor's Last Sigh (1995)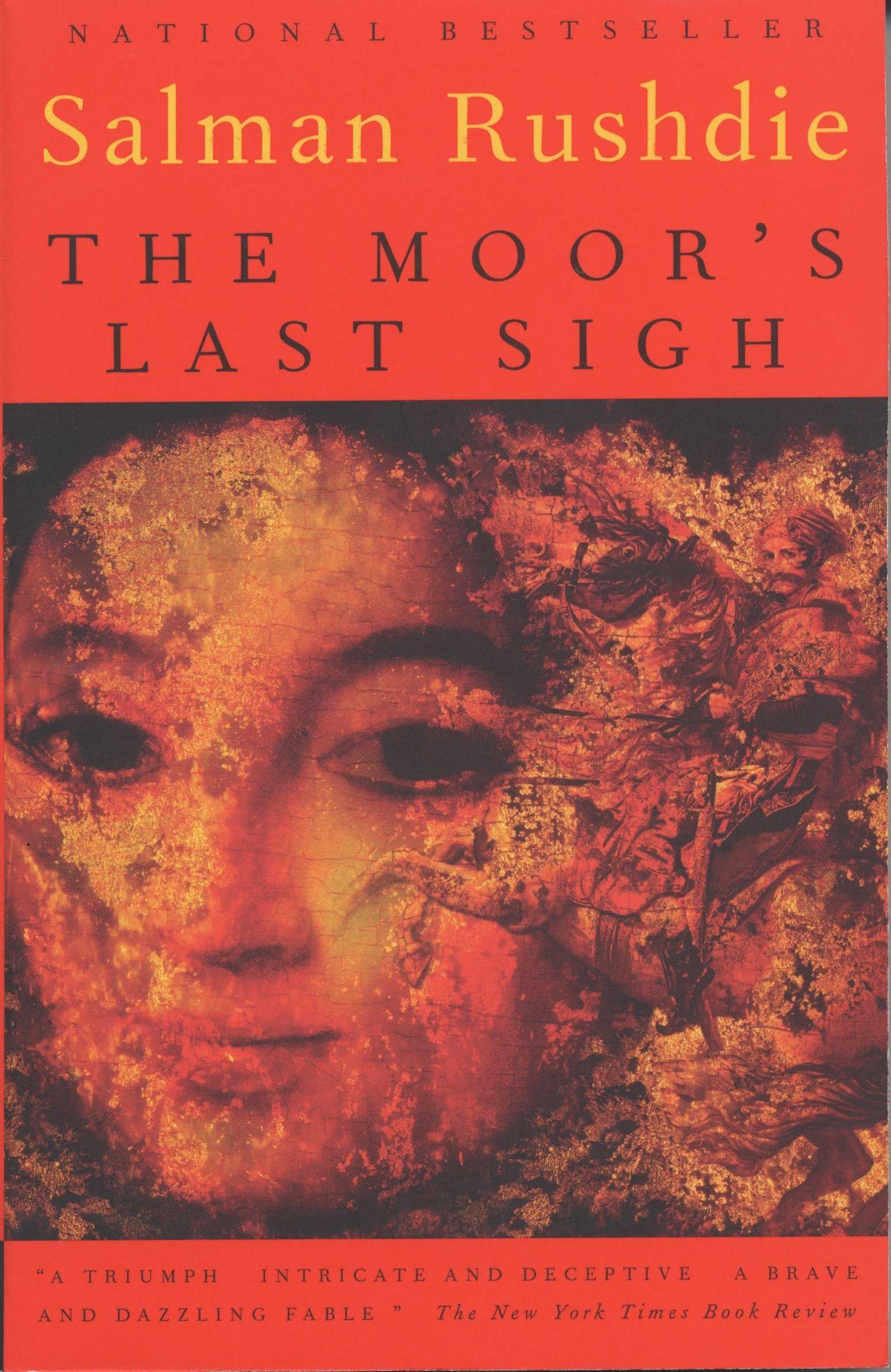 Salman Rushdie's The Moor's Last Sigh is a masterpiece in and of itself thanks to his rich imagination and ability to create enchantment with his words. The story's main character, Moraes Zogoiby, also known as Moor, tells the story of his life by describing how everything happened to bring him to this point. Moor describes how the legends of his ancestors were twisted and warped by subsequent generations, leading to the events of his life. The Moor's Last Sigh, like many of Rushdie's earlier works, makes use of historical and cultural elements, including the life of the last Moorish King of Granada and current Indian events.


The last Moorish monarch of Granada, Boabdil, whose story inspired the title, is also extensively addressed in the book. Boabdil's surrender of Granada, the razing of the Babri Masjid, the 1993 Bombay bombings, the mobster and terrorist Dawood Ibrahim, as well as contemporary Indian political groups like Bal Thackeray and the Shiv Sena, are just a few of the genuine historical personalities and events that the novel draws on.

Salman Rushdie Book The Ground Beneath Her Feet (1999)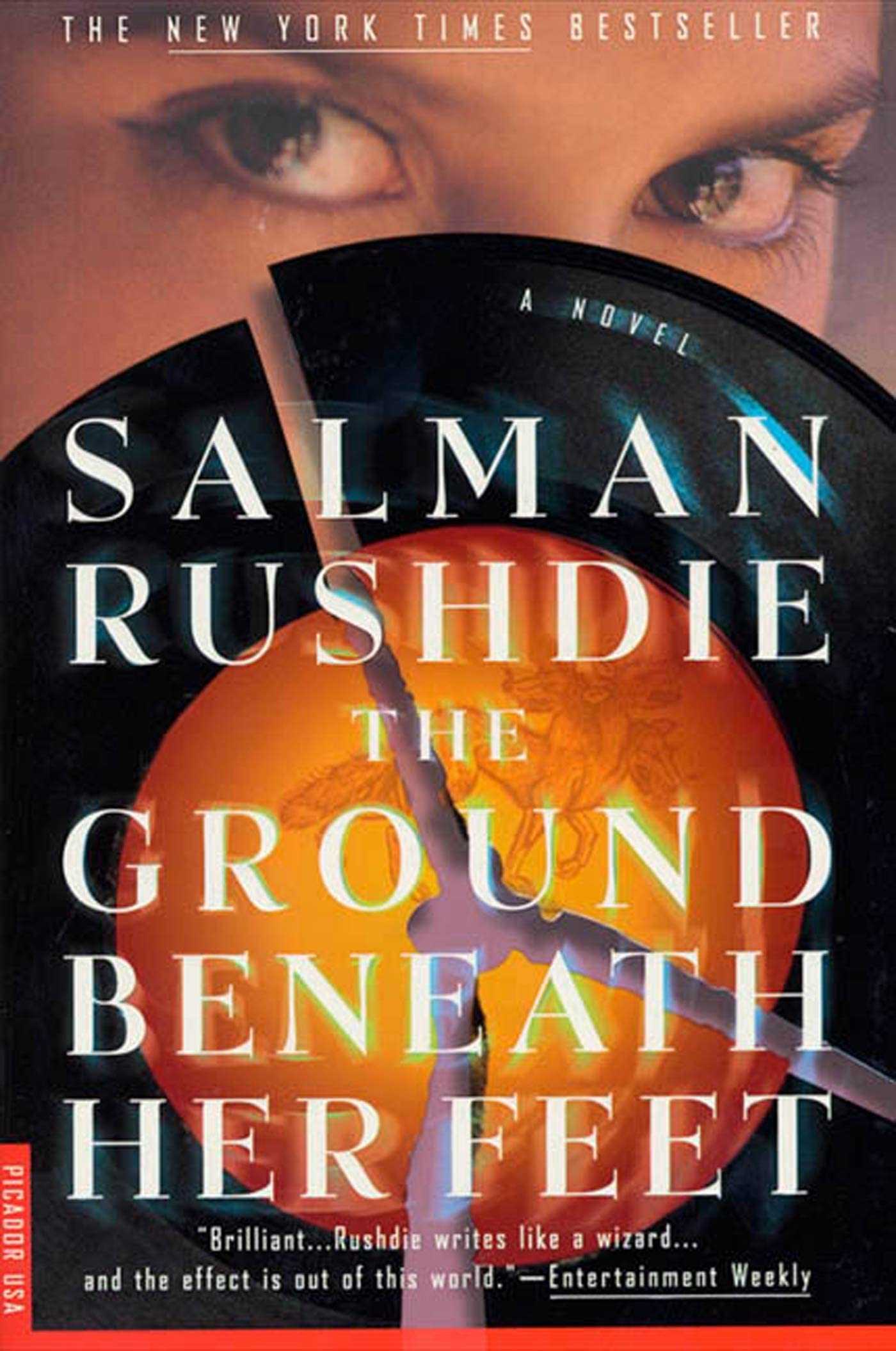 Salman Rushdie writes an epic rock and roll love story about two young men who are both pursuing the same young woman, with influences from both rock music culture and the Greek myth of Orpheus and Eurydice. The entire story took place at a time when rock music was expanding. The Ground Beneath Her Feet has an immensely intricate web of allusions, cultural allusions, and tales that weave together to excite the reader. Salman Rushdie crafts a timeless story that transcends time and space by drawing inspiration from Eastern and Western civilizations, as well as ancient and modern.

The novel was made into a significant performance piece mixing music and video, which had its world premiere at the first Manchester International Festival in England on June 29, 2007.

Salman Rushdie's Novel Two Years Eight Months and Twenty-Eight Nights (2015)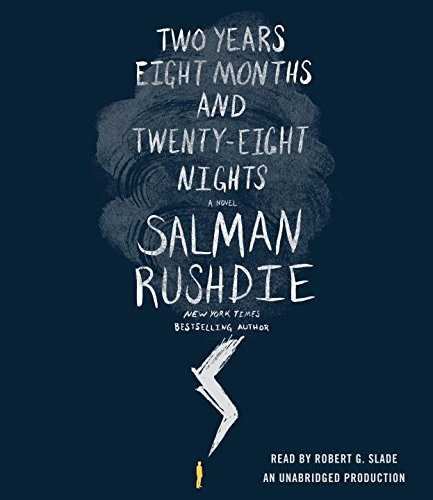 The near future is shown in the book's New York City setting. It discusses jinns and tells the tale of a princess of the jinnia during the strangenesses and her progeny. Dark jinnis attack the Earth as apertures between the world of jinns and the world of men are opened after a significant storm. Thus, the Earth and the people must be protected from them, the Grand Ifrits, by the jinnia princess and her offspring in battle. The renowned theologian Al-Ghazali and the Great Philosopher Averroes (Ibn Rushd) continue their intellectual discussion regarding the reason and God during this time.

Salman Rushdie, a British Indian author, wrote the fantasy book Two Years Eight Months and Twenty-Eight Nights, which was released by Jonathan Cape in 2015. This constantly evolving fairytale draws direct parallels to Rushdie's own experiences while wonderfully meditating on narrative, fanaticism, and life's struggles and decisions through magic and myth.

Salman Rushdie The Free Radio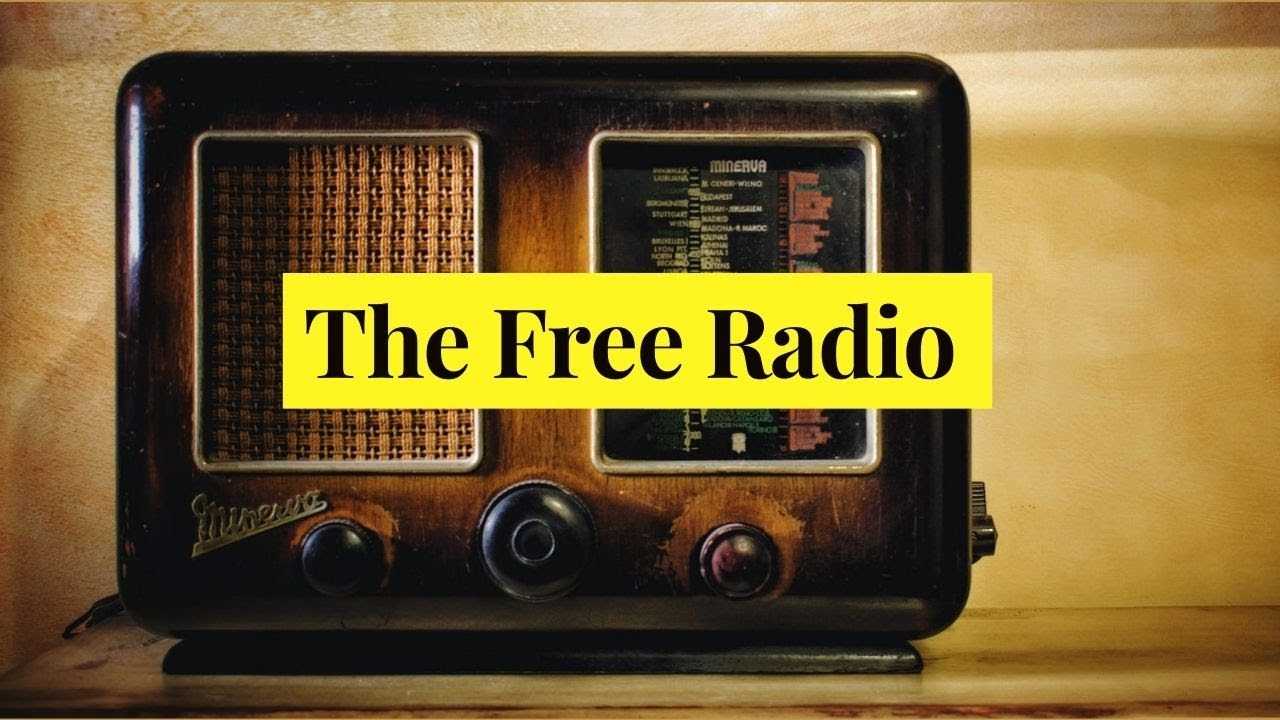 Salman Rushdie explores the link between reality and fiction in his short tale The Free Radio. The main character, Ramani, is easily convinced by delusions like becoming a movie star or getting a free radio from the government for getting a vasectomy.

Salman Rushdie's short tale The Free Radio explores societal expectations about gender roles in conventional Indian society. The attractiveness of the thief's widow seduces Ramani, a young rickshaw puller, into participating in a government sterilization program so that they can wed. The thief's widow did not want to have any more children because she already had five living children and two deceased children.

Ramani was further persuaded to follow the widow's instructions after learning that participants would be rewarded with a premium battery radio from the Central Government in New Delhi. The narrator's masculinity and capacity to fulfill the demands of his gender role have been put to the test by the sterilization the protagonist endured.

Salman Rushdie's Books List
Grimus (1975), Midnight's Children (1981), Shame (1983), The Satanic Verses (1988), The Moor's Last Sigh (1995), The Ground Beneath Her Feet (1999), Fury (2001), Shalimar the Clown (2005), The Enchantress of Florence (2008), Two Years Eight Months and Twenty-Eight Nights (2015), The Golden House (2017), Quichotte (2019).

Salman Rushdie's Quotes
I am the sum total of everything that went before me, of all I have been seen done, of everything done to me. I am everyone everything whose being in the world affected was affected by mine. I am anything that happens after I'm gone which would not have happened if I had not come. ― Salman Rushdie, Midnight's Children.
Children are the vessels into which adults pour their poison. ― Salman Rushdie, Midnight's Children
To understand just one life, you have to swallow the world.― Salman Rushdie, Midnight's Children
Most of what matters in our lives takes place in our absence.― Salman Rushdie, Midnight's Children
What's real and what's true aren't necessarily the same. ― Salman Rushdie, Midnight's Children
From the beginning, men used God to justify the unjustifiable. ― Salman Rushdie, The Satanic Verses
Not all possibilities are open to us. The world is finite; our hopes spill over its rim. ― Salman Rushdie, The Satanic Verses
Ignorantly is how we all fall in love; for it is a kind of fall. Closing our eyes, we leap from that cliff in hope of a soft landing. Nor is it always soft; but still, without that leap nobody comes to life. ― Salman Rushdie, The Moor's Last Sigh
We crave permission openly to become our secret selves.― Salman Rushdie, The Moor's Last Sigh
When you throw everything up in the air anything becomes possible.― Salman Rushdie, The Satanic Verses.
Salman Rushdie's Controversy
Salman Rushdie Death threats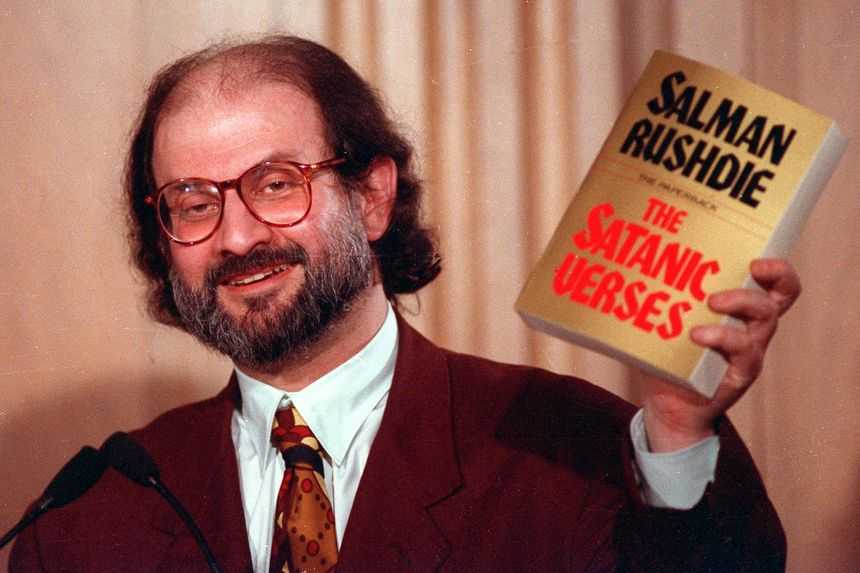 The novel for which Rushdie is most well-known is also the one for which he received death threats. He released The Satanic Verses in 1988 to rave reviews, and that year he was honoured with the Whitbread Award. However, because of the way he wrote about Islam and Prophet Muhammad, it later came to be outlawed in a number of countries. Rushdie's publishers were to be killed, according to a fatwa that was issued by the late Ayatollah Ruhollah Khomeini, the leader of Iran at the time, for defaming Prophet Muhammad. After the dispute, the author, who spent over ten years in hiding, was charged with abusing his free speech.

He was unable to inform his children where he lived for nearly ten years while living in hiding, frequently changing residences. It wasn't until the late 1990s that Mr. Rushdie started to come out of hiding, following Iran's declaration in 1998 that it would not support his killing.

The Japanese translator of The Satanic Verses, Hitoshi Igarashi, was killed by a knife in 1991. The Italian translator of the book, Ettore Capriolo, was seriously hurt in a stabbing the same year. The Norwegian publisher William Nygaard was shot three times in a 1993 attempted assassination but survived. A number of countries throughout the world continue to forbid the publication of the book; India did so before Iran. Congressman P. Chidambaram said that it had been wrong to prohibit the book in 2015.

Threats and boycotts against Rushdie's attendance at literary events have persisted, and his 2007 knighthood prompted unrest in Iran and Pakistan, where a minister of the government claimed the honour justified suicide bombers. However, the fatwa was unable to stop Mr. Rushdie from writing, which led to the creation of his biography Joseph Anton, which was titled after his cover name when he was hiding out.

Salman Rushdie news
On August 12, 2022, as the author entered the platform to deliver a speech on artistic freedom, he was stabbed in the neck and the torso. After being attacked while getting ready to give a lecture in New York State, Salman Rushdie has lost vision in one eye and use of one hand, his agency has announced.

The 75-year-old author was stabbed in the neck and torso as he entered the stage to deliver a speech on artistic freedom at the Chautauqua Institution on August 12. He had previously received death threats from Iran following the publication of his book The Satanic Verses in the 1980s.

The novelist Salman Rushdie was attacked at an event in August, and the US on Friday imposed penalties on an Iranian foundation it claimed had offered a multi-million dollar prize for his death. The suspect in the assault on the novelist has entered a not guilty plea to counts of assault and second-degree attempted murder. In a jail in western New York, he is being detained without bail.

Salman Rushdie's Net worth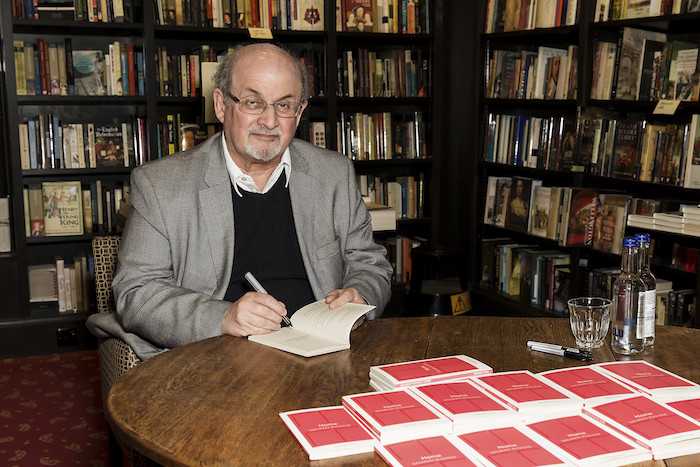 Salman Rushdie, a writer, and lecturer, will have a $20 million net worth in 2022. One of the most well-known novels, Salman Rushdie has produced outstanding work over the course of a long and distinguished career. Rushdie is a British-American novelist of Indian descent who mostly resides in Britain and America. Rushdie is renowned for his historical fiction books that feature magic realism.

Salman Rushdie has gained respectable wealth over his career. He currently has a $20 million net worth, which is fairly good. Indian-born author Salman Rushdie currently resides in both Britain and America. Outstanding novelist Salman Rushdie was born and raised in Britain. He has been residing in New York City since 2000, nevertheless. He has a really lovely home in both London and America. Salman Rushdie has a sizable collection of vehicles. He owns a Mercedes Benz, a Rolls Royce Phantom, and various more luxury vehicles. He has always had a passion for cars and enjoys driving.

Salman Rushdie's Awards & Nominations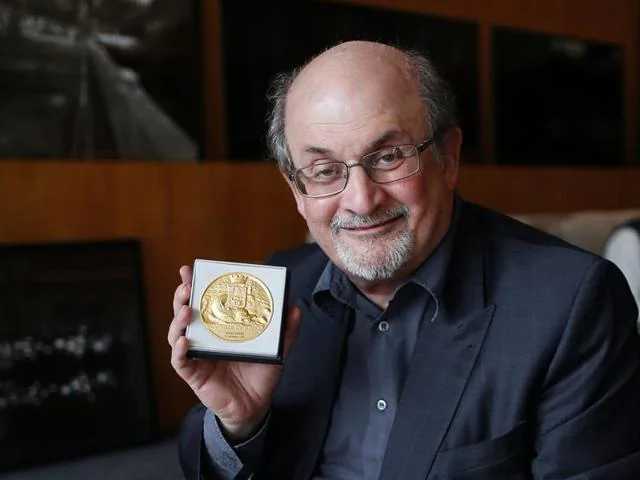 Austrian State Prize for European Literature (1993)
Booker Prize (1988)
Doctor Honoris Causa from the University of Liège, Belgium (1999)
Golden PEN Award
Hans Christian Andersen Literature Award (2014)
Honorary Doctor of Humane Letters from Indiana University (2018)
Honorary Doctor of Letters from Emory University (2015)
James Joyce Award from University College Dublin (2008)
Outstanding Lifetime Achievement in Cultural Humanism from Harvard University (2007)
PEN Pinter Prize (UK)
St. Louis Literary Award from the Saint Louis University Library Associates
Swiss Freethinkers Award 2019
Salman Rushdie's interesting facts and trivia.
One of the most contentious novels ever was written by Salman Rushdie.
Salman Rushdie spent ten years in hiding.
Salman Rushdie was brought up as Muslim
In spite of the drama, Salman Khan continued to write.
Salman Rushdie is still in the running for the Nobel Prize in Literature.
Social Media
Frequently Asked Questions