Ramya Pandian Biography Zodiac Sign Hobbies Net Worth Career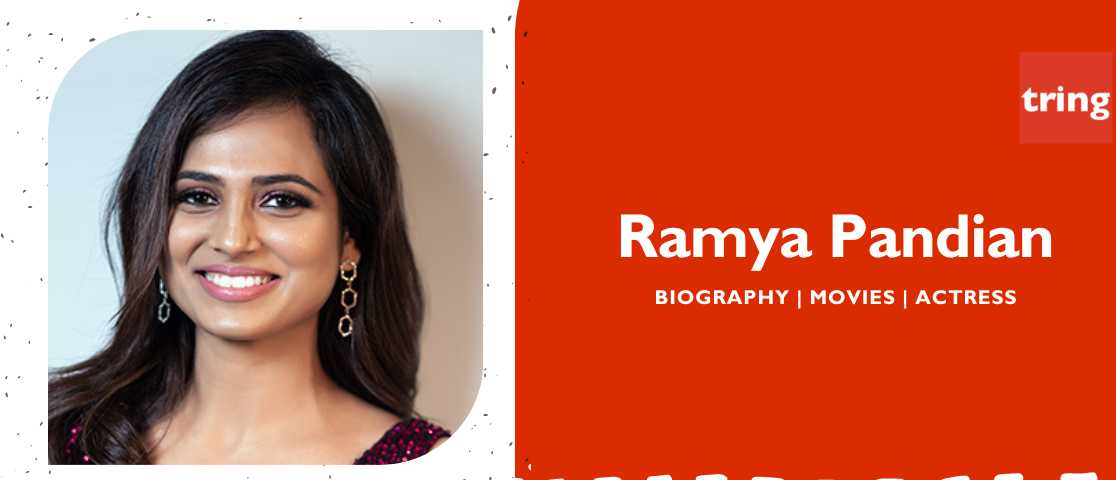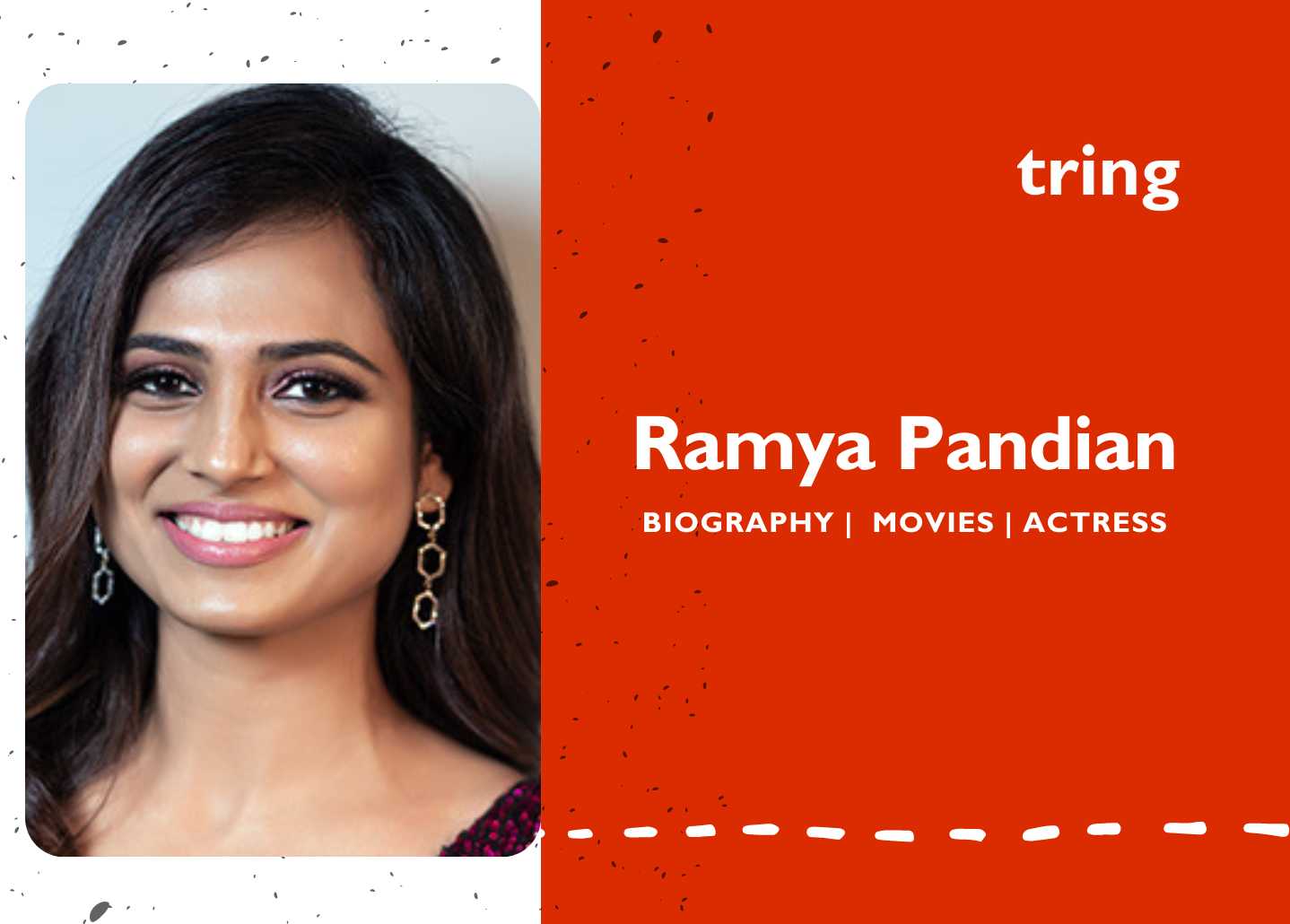 Ramya Pandian's Biography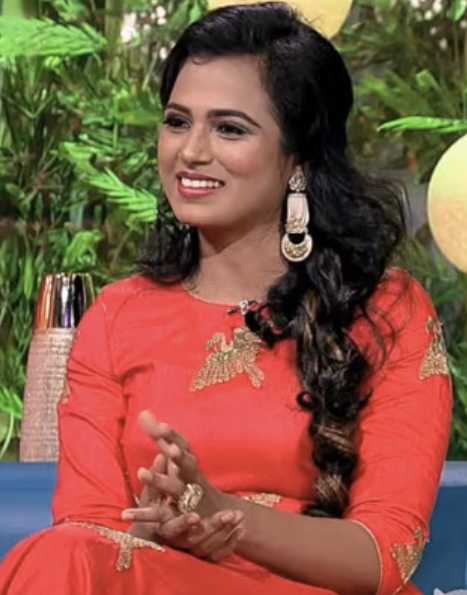 Indian actress Ramya Pandian appears in Tamil-language movies. Her performances in the films Joker (2016) and Aan Devathai (2018) are well-known. She was named the Most Desirable Woman on Television 2020 by the Chennai Times. She finished as the third runner-up in Season 4 of the reality competition Bigg Boss Tamil (2020–2021).

She is one of the most popular and desirable actresses in Tamil cinema. In a relatively short period, Ramya received the National Film Award and made a name for herself as an effective actress. She recently entered the Bigg Boss Tamil 4 contestants' house.
Ramya Pandian's Age
Ramya Pandian was born on August 13, 1990. Ramya Pandian was 32 years old as of 2022. Ramya Pandian's zodiac sign is Leo. Ramya Pandian's hobbies are cooking and gardening.
Ramya Pandian's Family
Ramya Pandian is the niece of Tamil-language movie actor Arun Pandian and the daughter of veteran filmmaker Durai Pandian. Her roots are in Tirunelveli.
Shanthy DuraiPandian is Ramya's mother's name. Her brother's name is Parasu Pandian, and her sister's name is Sundari Divya Pandian.

Ramya Pandian's Education
Ramya Pandian graduated with a bachelor's degree in biomedical engineering from the Anna University-affiliated College of Engineering, Guindy. She began her career as a research and development analyst after graduating before being elevated to business development manager.

Ramya Pandian's Career In Film
Ramya Pandian Movie: Dummy Tappasu (2015)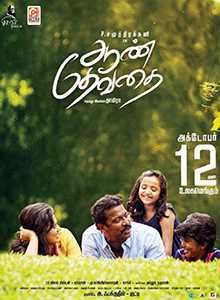 The romantic comedy Dummy Tappasu was released in 2015 and was directed by O. S. Ravi. Praveen Prem, a Malayalam actor, and Ramya Pandian, a newcomer, both appear in the movie.

Praveen Prem, a comedian from the Malayalam language, was cast in the starring role because the movie needed a burly man. Life in Chennai's slums is highlighted in the movie. Tapsa was the name given to the movie while it was in development. To write the music, Deva was enlisted. Black and white filming was used for a few sequences.

The movie, which was originally scheduled to debut in August, instead debuted in October 2018. Zee Tamil purchased the satellite rights to the movie.
Ramya Pandian Movie: Raame Aandalum Raavane Aandalum (2021)
Arisil Moorthy, making his directorial debut, directed Raame Aandalum Raavane Aandalum, also abbreviated as RARA, a 2021 Tamil-language political satire film. The movie, which stars newcomers Mithun Manickam, Ramya Pandian, and Vani Bhojan, is produced by Suriya and Jyothika of 2D Entertainment.

Shiva Saravanan handled the editing, M. Sukumar handled the cinematography, and Krish wrote the soundtrack.On September 24, 2021, the movie was made available for streaming on the website Amazon Prime Video.
Ramya Pandian Movie: Nanpakal Nerathu Mayakkam (2022)
The 2022 Indian Malayalam-Tamil bilingual drama film Nanpakal Nerathu Mayakkam, officially titled Like An Afternoon Dream in English, is directed by Lijo Jose Pellissery and written by S. Hareesh from a screenplay by Pellissery.

Together, Mammootty and Pellissery produced it. The movie, which stars Mammootty, Ramya Suvi, Ramya Pandian, and Ashokan, centers on spiritualism, fantasy, and sleeplessness.

On December 19, 2022, Nanpakal Nerathu Mayakkam was released in theaters with positive reviews, with particular attention paid to the cast's performances and the film's direction and scripting (especially Mammootty).

The movie depicts a few events in Jameson's life. A party of Malayali tourists travels to Velankanni, Tamil Nadu, and then takes a bus back to Kerala. James stops the bus in a Tamil Nadu village. The tourists are taking a lazy nap after lunch, so they aren't aware of it.

James joins a nearby home in the meantime and begins acting like a member of the Tamil family, Sundaram. He starts speaking Tamil like a local and acting like a Tamilian. Both the villagers and those who traveled with him find it perplexing.
Ramya Pandian's Career In Web Series
Ramya Pandian Web Series: Muglian (2020)
Mugilan is a 2020 Indian Tamil-language murder thriller miniseries that Tamil Arasan edited and Sri Ram Ram wrote, directed, and produced as an original for ZEE5. Karthik Raj and Ramya Pandian play the two main characters.

The miniseries is centered on how socio-political factors eventually led to a gangster's rise in Tamil Nadu and is set against the backdrop of the 1970s. It was made available on October 30, 2020.

The television show focuses on the sociopolitical developments that paved the way for Mugilan, one of the most feared criminals in Tamil Nadu's Kanchipuram district in the 1970s.
Ramya Pandian's Career Timeline
Ramya Pandian's Net Worth
Ramya Pandian is a skilled Indian actress who also appears in Tamil-language movies. She is well-known for her work on the films Joker (2016) and Aan Devathai (2018). Ramya Pandian's estimated net worth is $2 to $5 million.
10 Unknown Facts About Ramya Pandian
Indian actor Ramya Pandian has primarily appeared in Tamil movies.
Ramya was raised in Tamil Nadu, where she was born. She is the niece of Tamil actor Arun Pandian.
Ramya started working as a research and development analyst for Zifo Technologies in 2012 after receiving her degree. Later, in the same business, she was elevated to manager of business development.
Ramya's acting credits as an actress include Joker (2016) and Aan Devathai (2018). In 2017, her Tamil film Joker won the National Award for Best Regional Film.
Ramya has served as a model for many well-known companies.
In 2020, she made an appearance in the Tamil online series Mugilan.
Ramya took part in a few TV reality competitions, including Cook with Comali (2019) and Bigg Boss Tamil 4. (2020).
In 2020, she participated as a judge on the ninth season of the Tamil television reality program Kalakka Povadhu Yaaru.
Ramya is an animal lover and frequently posts photos of her two dogs, Coco and Chanel, on social media.
Ramya adores the well-known Tamil actor Vijay.
Ramya Pandian's Profile Summary
Social Media
Frequently Asked Questions