Rakhee Biography, Awards, Age, Net Worth, Movies, Husband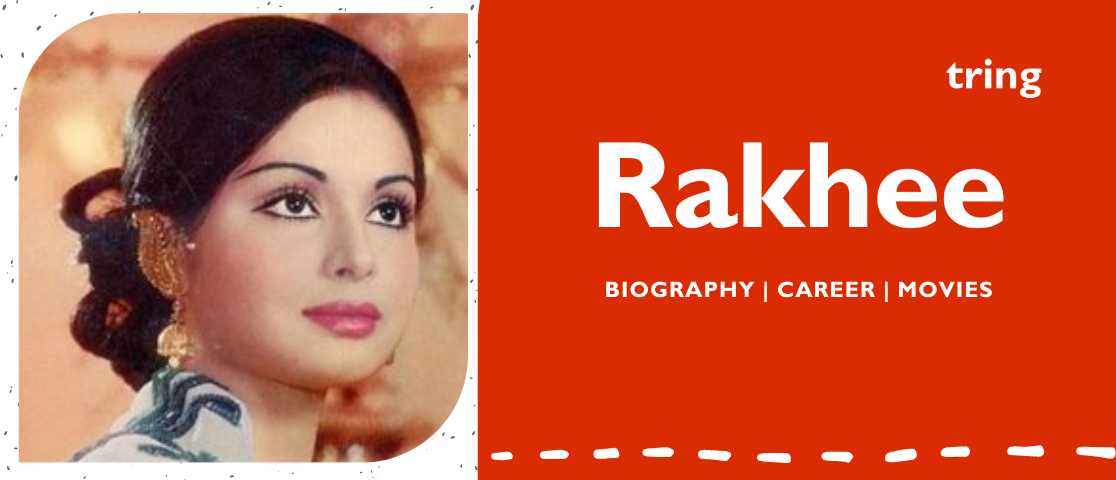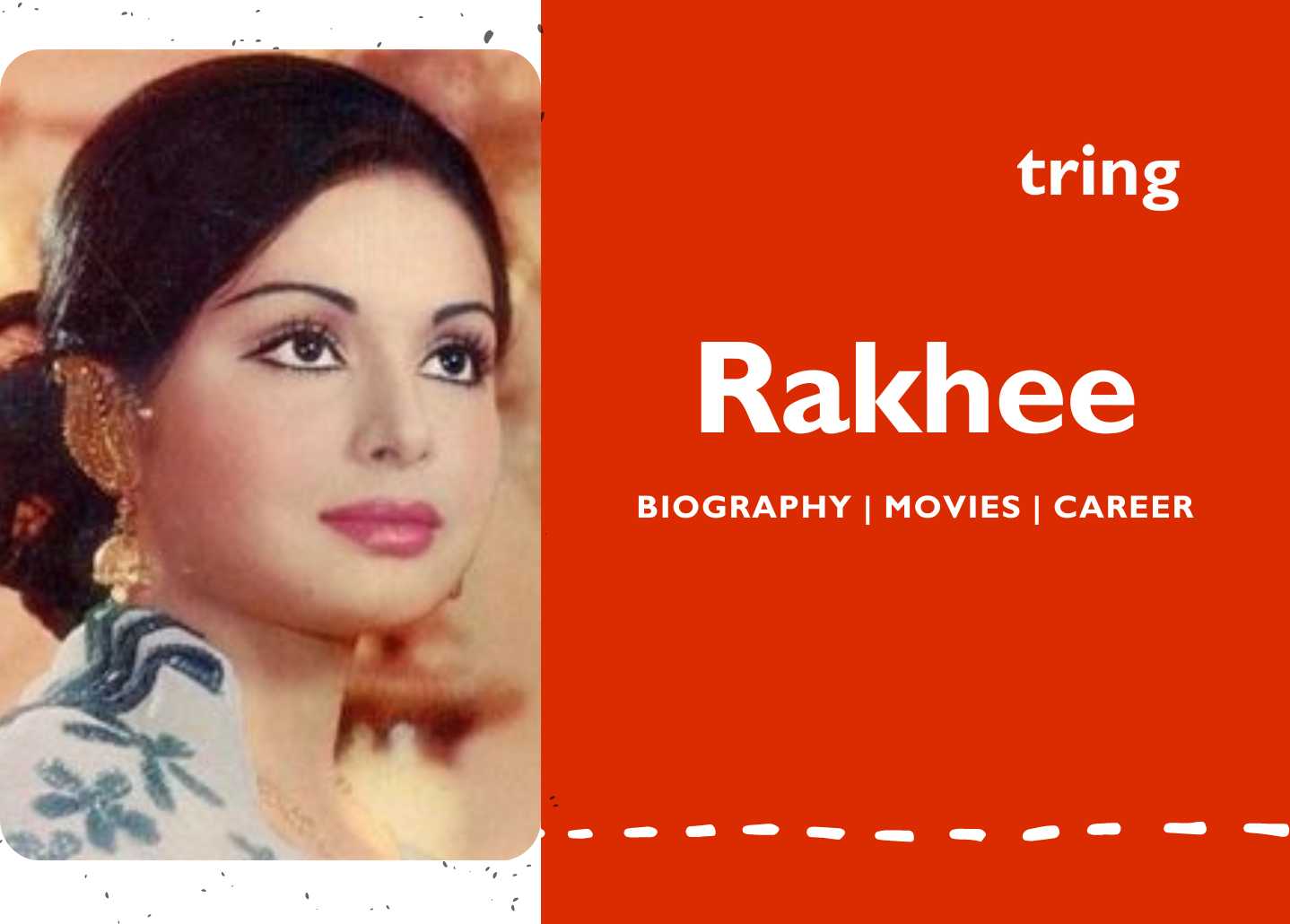 Biography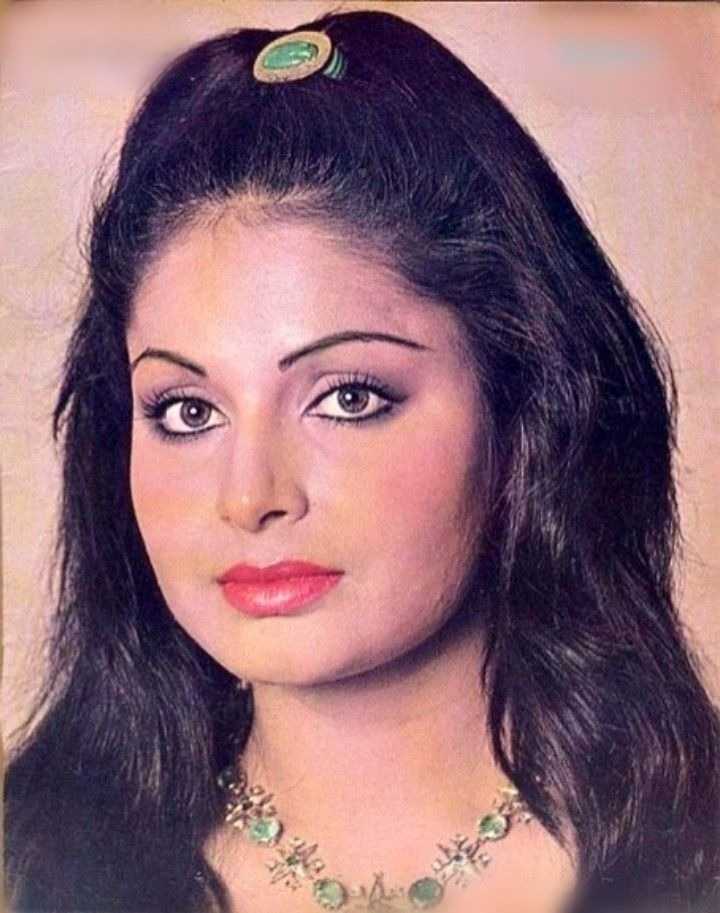 Rakhee Gulzar is an Indian actress who has appeared in numerous Hindi and Bengali films. She has won three Filmfare Awards and one National Film Award in her four decades of acting, among many other honours.

Rakhee has been nominated for 16 Filmfare awards in total (8 times for Best Actress and 8 times for Best Supporting Actress). In 1967, she made her debut in the Bengali film Bodhu Boron, alongside Geeta Dutta. Jeevan Mrityu, her first Hindi film, was released in 1970.

Rakhee quickly established herself as a versatile actress who could effortlessly portray a range of characters. She received critical acclaim for her performances in films such as Sharmilee (1971), Daag (1973), and Kabhi Kabhie (1976).

Her performance in the latter earned her a Filmfare Award for Best Supporting Actress. Over the course of her career, Rakhee worked with many prominent actors and directors in the Indian film industry. She starred in several hit films such as Tapasya (1976), Ram Lakhan (1989), and Baazigar (1993), among others.


Age
Rakhee Gulzar will be 76 years old in 2023. Rakhi was born on August 15, 1947, in West Bengal, India. Her zodiac sign is Leo.

Education
Rakhee Gulzar attended a local girls' school for her early education. Raakhee had an arranged marriage to Bengali journalist/film director Ajay Biswas when she was still a teenager, which ended soon after.

Husband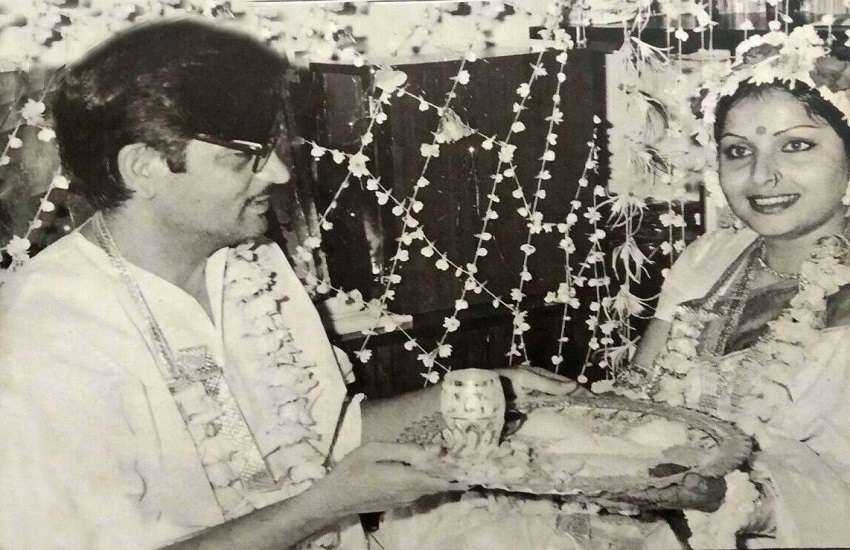 Raakhee married Gulzar, a film director, poet, and lyricist. Meghna Gulzar is the couple's daughter. They divorced when their daughter was only a year old. Raakhee lived in her bungalow, Muktangan, on Sarojini Road in Khar, Mumbai, which she purchased from Marathi playwright P. L. Deshpande.

She later sold the property and moved to an apartment two buildings away, though the new high-rise bears her name, as she had wished. As of 2015, she primarily resides in the Panvel farmhouse on Mumbai's outskirts.

Top 5 Movies of Rakhee
Karan Arjun
Rakesh Roshan directed and produced Karan Arjun, a 1995 Indian Hindi-language fantasy action film starring Salman Khan, Shah Rukh Khan, Raakhee Gulzar, Kajol, and Mamta Kulkarni. The main antagonist is played by Amrish Puri, with Johnny Lever, Arjun, Jack Gaud, Ranjeet, and Aasif Sheikh appearing in supporting roles.

The plot revolves around the two titular brothers, who seek vengeance on their greedy uncle for murdering their father but are killed by him and reincarnated to complete the revenge. Rakhee played the role of Durga, the mother of the two titular characters played by Salman Khan and Shah Rukh Khan.

In the movie, Durga is shown as a strong-willed woman who has immense faith in her sons and their love for her. Despite losing her sons in a brutal manner, she does not lose hope and prays for their return.

Rakhee Gulzar's performance in the movie was widely appreciated by critics and audiences alike. Her portrayal of a mother who is willing to go to any lengths to protect her sons struck a chord with the audience and added an emotional depth to the movie.

Kabhi Kabhie
Kabhi Kabhie is a 1976 Indian musical romantic drama film written and directed by Yash Chopra and starring Amitabh Bachchan, Raakhee, Shashi Kapoor, Waheeda Rehman, Rishi Kapoor, and Neetu Singh.

This was Yash Chopra's second directorial film, following Deewaar (1975), and was notable for its soundtrack compositions by Khayyam, who won Best Music Director, and Sahir Ludhianvi, who won Best Lyricist for Kabhi Kabhie Mere Dil Mein at the 24th Filmfare Awards. Mukesh also won the Filmfare Award for Best Male Playback Singer for the song.

Kabhi Kabhie opened to rave reviews from critics and grossed an estimated $40 million at the box office. Rakhee Gulzar played the role of Pooja Khanna in the classic Bollywood film Kabhie Kabhie.

Pooja was a young woman who falls in love with Amit Malhotra, played by Amitabh Bachchan, but is forced to marry someone else due to family obligations. Rakhee Gulzar's portrayal of Pooja was both heart-wrenching and nuanced. She perfectly captured the pain and conflict of a woman torn between her duty to her family and her heart's desire.

Lal Patthar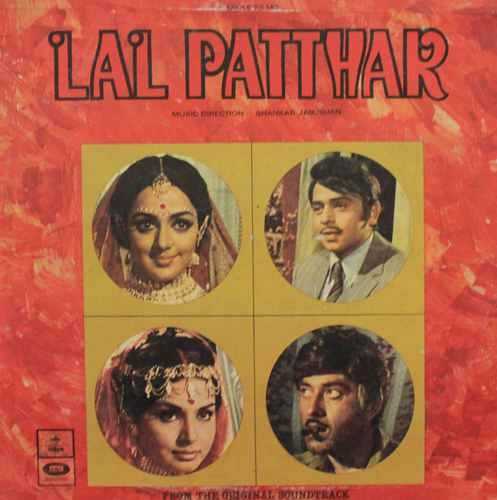 Lal Patthar is a 1971 Indian Hindi-language drama film directed by Sushil Majumdar and produced by F. C. Mehra. The film is a remake of the Bengali film Lal Pathar from 1964. Raaj Kumar, Hema Malini, Raakhee, Vinod Mehra, and Ajit star in the film.

The film is one of the few in which the lead actress, Hema Malini, plays a negative role as a jealous mistress of a zamindar who attempts to frame his young wife as an adulteress. Her performance received praise. Shankar-Jaikishan composed the music for the film. Rakhee Gulzar played a significant role in the movie Lal Patthar.

She portrayed the character of Rani, a courtesan who lives in a mansion that was once owned by a wealthy landlord, Thakur Ranjit Singh, played by Raaj Kumar.

Rani is a complex character, who is deeply affected by the death of her lover, an artist named Samir, played by Vinod Mehra. Her grief is compounded by the fact that she feels responsible for his death, as she had encouraged him to drink himself to death.

Rani's character is the heart of the movie, as she represents the decay and degradation of the feudal system. She is a symbol of the exploitation of women, as she is forced to live a life of prostitution to survive. Despite her circumstances, Rani is shown as a strong and resilient woman, who refuses to be a victim.

Sharmeelee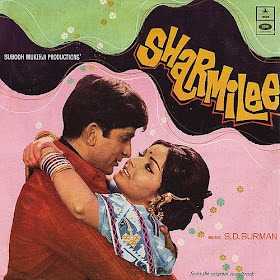 Sharmeelee is a 1971 Indian Hindi-language romantic film directed by Samir Ganguly and produced by Subodh Mukherjee. Shashi Kapoor, Raakhee, Narendra Nath, Nazir Hussain, Iftekhar, S N Banerjee, Anita Guha, and Asit Sen star in the film. Raakhee played two roles in this film, and its success helped propel her to the top of the list of leading ladies in Hindi films of the decade. Ranjeet made his film debut as well.

The film begins on a romantic note before taking a brilliant turn toward the mystery and thriller genres halfway through. In the film, Rakhee played the character of Kanchan, the younger sister of Shashi Kapoor's character, Captain Ajit Singh. Kanchan is a shy and introverted girl who is deeply in love with her brother's best friend, Anand (played by Shashi Kapoor).

However, due to her introverted nature, Kanchan is unable to express her feelings to Anand, who is already in love with a woman named Sharmila (also played by Rakhee). Overall, Rakhee Gulzar's role in Sharmeelee was a standout performance that showcased her acting range and versatility.

Her portrayal of Kanchan was a poignant reminder of the power of love and the sacrifices one is willing to make for the ones they love.

Shehzada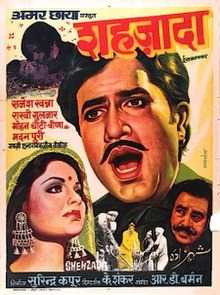 Shehzada is a 1972 Bollywood drama film directed by K. Shankar and produced by Surinder Kapoor. It is set during the British Raj. Rajesh Khanna and Raakhee play the lead roles, and the supporting cast includes Veena, Pandari Bai, and Karan Dawan. R. D. Burman composed the music. The film was a remake of the Tamil film Idhu Sathiyam (1963).

Surinder Kapoor, the producer, was quoted in an interview Rajesh Khanna, who played the title role in Shehzada, had a princely demeanor. He began shooting for me without ever discussing the price, saying that we could negotiate once the film was completed, and S. K. International Films became a recognized company.

Rakhee Gulzar's performance in Shehzada was highly praised by critics and audiences alike. She brought a lot of depth and emotion to her character, portraying Rekha as a strong-willed and independent woman who is not afraid to fight for what she believes in.

Her chemistry with Joy Mukherjee was also noteworthy, adding an extra layer of romance and charm to the film. Overall, Rakhee Gulzar's role in Shehzada was one of the highlights of the film. Her captivating performance helped to elevate the story and make it a memorable classic of Hindi cinema.

Career Timeline
Controversies
Gulzar Slapped Rakhee
Rakhee was taken aback when she saw her husband emerge from Suchitra Sen's room in the middle of the night. Gulzar attempted to handle the situation, but the actress's rage reached the seventh heaven. The hotel staff gathered because her voice was so loud.

Gulzar's patience had run out, and he appears to have hit his wife. Later, the hotel staff learned that Gulzar had severely beaten his wife that night.
Rakhee, who had been hurt by her husband's beating, decided to go to the movies again and began a new inning with Yash Chopra's film Kabhi Kabhie. Following the birth of their daughter in 1974, the couple divorced.
Net Worth
Rakhee Gulzar has a net worth of $13 Million. She has earned a significant amount of money over the years through her work in the entertainment industry. Her net worth may include her earnings from acting, producing, and other business ventures.

Awards Won By Rakhee
Rakhee won 1973 – Filmfare Award for Best Supporting Actress for Daag: A Poem of Love
Rakhee won 1973 – BFJA Award, Best Supporting Actress (Hindi) for Daag: A Poem of Love
Rakhee won 1974 – National Film Award, special souvenir for her role in 27 Down.
Rakhee won 1976 – Filmfare Award for Best Actress for Tapasya
Rakhee won 1984 – BFJA Award, Best Actress for Paroma
Rakhee won 1989 – Filmfare Award for Best Supporting Actress for Ram Lakhan
Rakhee won 2003 – National Film Award for Best Supporting Actress for the Bengali film Shubho Mahurat
Rakhee won 2003 – Padma Shri Award
12 Interesting facts about Rakhee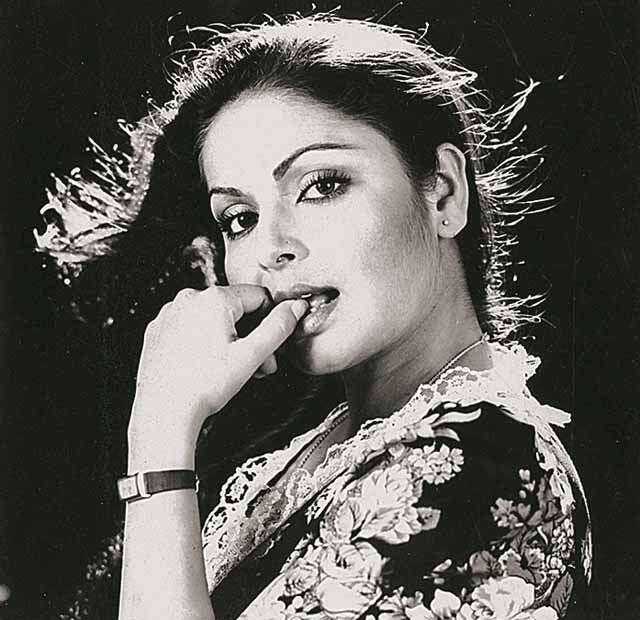 Rakhee was born just hours after India gained independence.
Her family had migrated from Bangladesh before partition, so she and her family spent a few years as refugees after independence. Despite her father's established 'Jute' business in Bangladesh, they had to restart their lives after moving to India.
She had an arranged marriage with film director Ajay Biswas when she was a teenager. However, the couple divorced because Rakhee was unable to adjust to her family's film-oriented environment.
Rakhee did not want to be an actress, but her family's financial situation forced her to do so.
She rose to become the highest-paid actress. In her entire career, she has appeared in over 90 films.
Rakhee dislikes celebrating her birthday. Sunil Dutt threw her first and last birthday party on the set of one of their films in 1972. Her mother used to make 'Kheer' for her birthdays, and she has passed this tradition down to her daughter and grandson.
Rakhee was supposed to retire from acting after her second marriage to Gulzar. But, for unknown reasons, the couple split up after only a few years, and Rakhi returned to the film industry. They never got a legal divorce, however, and raised their daughter almost together.
Rakhee used to go to an orphanage where she had grown attached to a golden-haired boy.
She wanted to adopt the child, but she was a single woman at the time, and the orphanage did not allow single parents to adopt.
She had to scream and shout in an intense scene for the film 'Dacoit' once while filming. She was so invested in the character that she was admitted to the hospital after breaking a vocal cord.
Rakhee admires former Indian Prime Minister Indira Gandhi.
She is the only actress who has played both the lead heroine and Amitabh Bachchan's mother.
Profile Summary
Frequently Asked Questions