Rahul Tripathi | Biography Birthday Family Struggles Net Worth Age

Madonna Colin Farro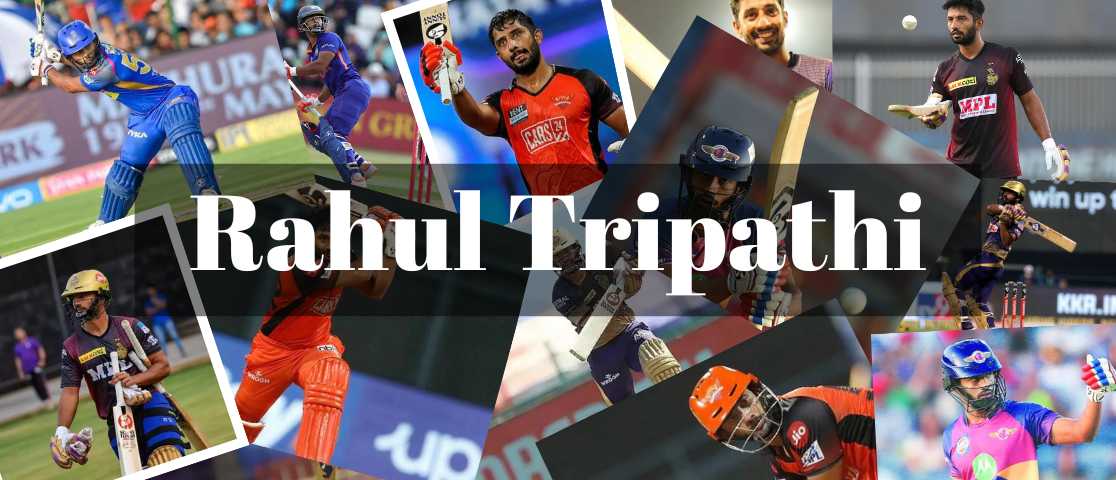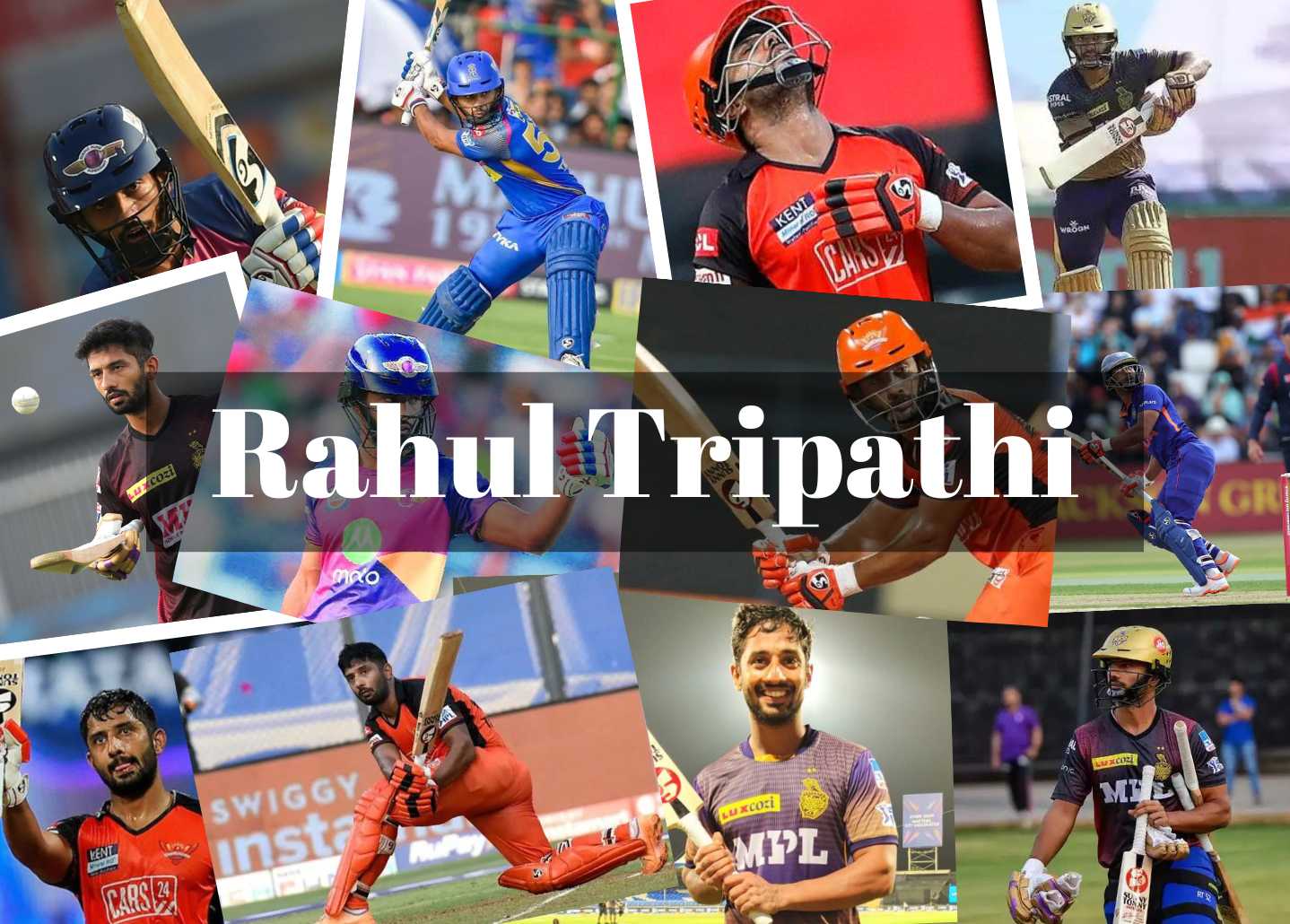 Rahul Tripathi's Age and Biography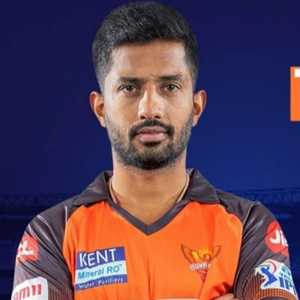 Rahul Ajay Tripathi was born on 2nd March 1991. Tripathi was born in Ranchi, Jharkhand. Rahul Tripathi's age is 31 years. His Zodiac Sign is Pisces.

He is an Indian cricketer who competes for Sunrisers Hyderabad in the Indian Premier League and Maharashtra in a local competition. Tripathi is typically a right-handed middle-order batsman, but because of his six-hitting prowess, he has also been trained as an opener. He is also capable of bowling medium-pace right-arm pitches.

Rahul Tripathi's Family and Childhood
Rahul Tripathi's father's name is Ajay Kumar Pandey who is an ex-Army Colonel by profession, which was the major reason why he often migrated. His mother, Suchitra Tripathi, is a housewife. Rak Kishan Tripathi a former state-level cricketer is the name of his elder brother.

His family recalls with pride when he first picked up the bat when he was only nine. He used to play cricket as a kid using various pieces of stationery.

Rahul soon began attending the Lucknow cricket academy. Later, he began playing cricket in Pune after his father was transferred there. He joined the Deccan Gymkhana, where Kedar Jogelkar and Hemant Athalye helped him develop his cricketing abilities.

Rahul Tripathi's Education
Rahul graduated from Sir Parashurambhau Mahavidyalay, located in Pune. He pursued his Bachelor's in Science specifically in Maths.

Talk To Similar Celebrities
Rahul Tripathi's Relationship and Girlfriends
There is no information regarding his relations as he is focused on building his career.

Rahul Tripathi's Matches and Career
Domestic Career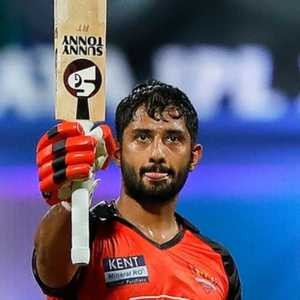 In the 2012–13 season, Tripathi made his Ranji Trophy debut for Maharashtra. Despite his reputation as a technically sound hitter, Tripathi found it challenging to adjust and managed just 185 runs in 11 innings during the 2016–17 Ranji Trophy.

Tripathi's first notable innings after signing an IPL contract occurred in the 2016–17 Vijay Hazare Trophy, where he scored 57 runs off of 44 balls against Uttar Pradesh in a losing effort.

He made progress for his team by hitting a 74-ball 95 against Bengal in the quarterfinal. He contributed to Maharashtra, scoring a total above 300 by hitting four sixes in the inning. His bowlers, though, had a bad day as Maharashtra withdrew from the competition. With 504 runs in eight games, he was the most prolific scorer for Maharashtra in the 2018–19 Ranji Trophy.

IPL Career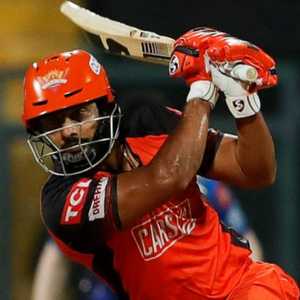 Tripathi was signed by Rising Pune Supergiant at INR 10 lakh before the 2017 season. On March 9, 2017, at Pune's MCA International Stadium, he played his first IPL match against the Delhi Daredevils. As his team suffered a humiliating loss, he scored ten runs off just five balls. Tripathi scored a rapid 33 points off 17 balls in the next game against Gujarat Lions after being promoted to open the innings. For the duration of the competition, he was kept on to start the innings.

After a few knocks in the 30s, Tripathi first made IPL headlines when he scored 59 off 41 deliveries to lead Rising Pune Supergiant to a convincing victory over Sunrisers Hyderabad in Pune. An inning he played against the Kolkata Knight Riders in Kolkata would define his IPL career. To win the match, Tripathi had to score 156 runs, which he did by scoring 93 runs in 52 balls, 78 of which were boundaries.

The Rajasthan Royals acquired Tripathi for Rs 3.4 crores following his 2017 Indian Premier League stint with the Rising Pune Supergiant. However, he was cut loose by the Rajasthan Royals before the 2020 IPL auction despite only having played in 8 games and scoring 141 runs. The Kolkata Knight Riders purchased him for Rs 60 lakhs during the 2020 IPL auction.

Rahul Tripathi's Wickets and Stats! (As of 2022) Matches Innings Runs HS IPL 76 74 1798 93
Rahul Tripathi's Bowling Sats!
Rahul Tripathi's Controversies
Rahul is not involved in any controversies.

Rahul Tripathi's Net Worth
The estimated net worth of Rahul Tripathi is $2.5 million (19 crores) In the IPL Auction 2022, Rahul Tripathi was sold to Sunrisers Hyderabad for 8.50 crore. In Ranchi, Jharkhand, India, Rahul Tripathi owns a lavish designer home. Mercedes SUVs are among Rahul Tripathi's collections of automobiles.

Rahul Tripathi's Awards and Achievements
Rahul Tripathi produced a brilliant half-century against his former team, Kolkata Knight Riders, as he continued to shine for Sunrisers Hyderabad this season.
Tripathi's inning saw him surpass 1500 IPL runs, making him the first uncapped Indian to accomplish that feat.
Rahul Tripathi's Records
Tripathi continues to impress the Sunrisers Hyderabad by making a record during his innings against his former team Kolkata Knight Riders. He currently holds the record for uncapped players in terms of runs scored.

5 Unknown Facts about Rahul Tripathi
He enjoys listening to music as a hobby.
Rahul Dravid, Sachin Tendulkar, Cristiano Ronaldo, and Roger Federer are a few of his favourite sporting heroes.
Rahul spent the majority of his childhood in Jammu since his father was assigned there.
Shahrukh Khan is his favourite actor.
Rahul enjoys trekking and adventure during his pastime.
Social Media
Frequently Asked Questions