Puneeth Rajkumar | Movies, Age, Biography, Net Worth

Violeena Vargav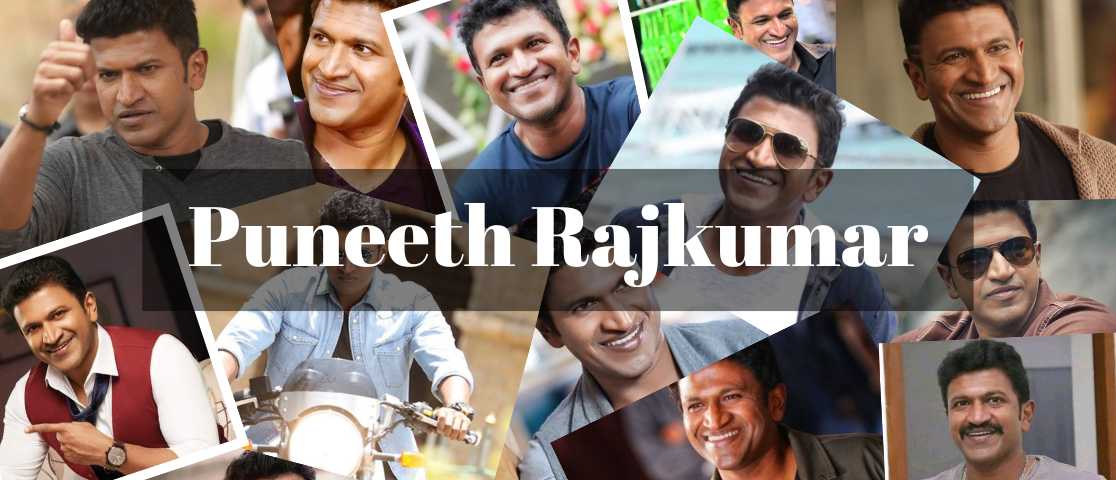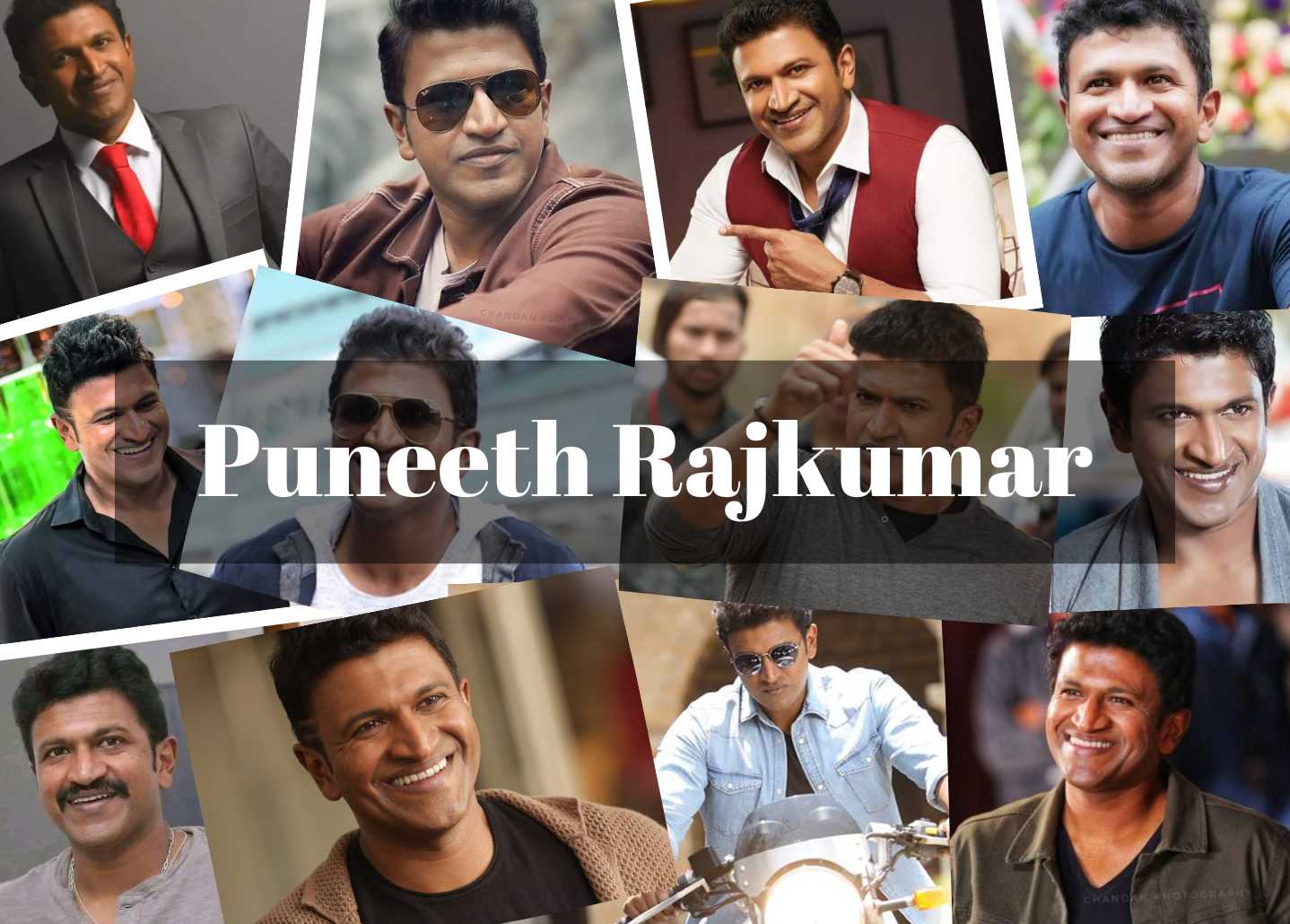 Puneeth Rajkumar's Biography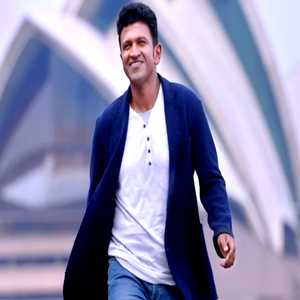 Puneeth Rajkumar was a famous Indian actor, playback singer, and producer. Puneeth Rajkumar primarily worked in Kannada movies. He was among the most well-liked actors in Kannada movies. He played the lead in 29 movies, and he was a frequent kid actor. He received accolades for his performances in the films Vasantha Geetha (1980), Bhagyavantha (1981), Chalisuva Modagalu (1982), Eradu Nakshatragalu (1983), Bhakta Prahaladha, Yarivanu, and Bettada Hoovu (1985).

Puneeth Rajkumar was popularly known as Appu. Puneeth Rajkumar's birthday was on 17 March 1975. Puneeth Rajkumar's birthplace was Madras, Tamil Nadu, India. Puneeth Rajkumar died on 29 October 2021. Puneeth Rajkumar died in Bangalore, Karnataka, India. Puneeth Rajkumar's age was 46 years, at the time of his death. Puneeth Rajkumar's religion was Hinduism. Puneeth Rajkumar's zodiac sign was Pisces. Puneeth Rajkumar's height was 1.75m or 5'9.

Both the media and the public referred to Puneeth Rajkumar as a Power Star. His acting roles tend to be in action movies, but the movies he makes as a producer under the PRK Productions label are comedies that focus on family connections and have a social message. Appu (2002), Abhi (2003), Veera Kannadiga (2004), Mourya (2004), Aakash (2005), Ajay (2006), Arasu (2007), Milana (2007), Vamshi (2008), Raam (2009), Jackie (2010), Hudugaru (2011), Raajakumara (2017), Anjani Putra (2017), and James are just a few of the commercially successful movies in which he starred (2022). He was one of the most well-known and well compensated actors in Kannada films. He made his television presenting debut in 2012 on the Kannada version of Kaun Banega Crorepati called Kannadada Kotyadhipati.
Claim Your FREE Celebrity Shoutout
✕
Claim Now!
Puneeth Rajkumar's Family and Puneeth Rajkumar's Education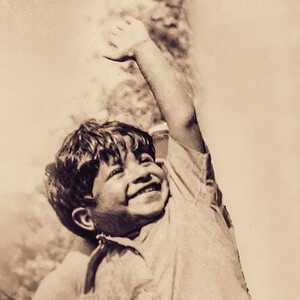 Puneeth Rajkumar's father's name was Dr. Rajkumar and his mother's name was Parvathamma Rajkumar. Dr. Rajkumar is a veteran actor who has worked in Kannada Films. Puneeth Rajkumar's mother was a film producer and distributor. He was their youngest and fifth kid. He had two elder brothers and two elder sisters. The family of Puneeth moved to Mysore when he was six years old. Up to the age of ten, his father took him and his sister Poornima along to his filming locations. Puneeth Rajkumar's brothers' names are Shiva Rajkumar and Raghavendra Rajkumar, and both of them are actors. Puneeth Rajkumar's sisters' names are Lakshmi and Poornima.

Puneeth Rajkumar began his career in the film industry as a young artist, which made it difficult for him to focus on his academic work. He apparently had a computer science diploma and was required to study with the aid of a private tutor.
Talk To Similar Celebrities
Puneeth Rajkumar's Marriage
Ashwini Revanath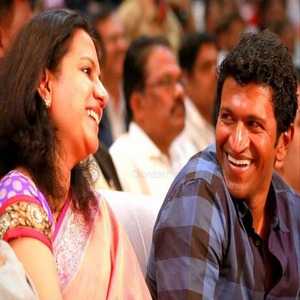 Puneeth Rajkumar's wife's name is Ashwini Revanath. After Rajkumar finished his studies, the couple, according to sources, met through mutual friends. For several months, they had deep conversations and grew close. Ashwini was the one for Puneeth after they had been friends for eight months. Eventually, their friendship developed into love and Rajkumar proposed. She accepted his marriage proposal outright.

The family of Puneeth Rajkumar was delighted to have Ashwini join them. But initially, Ashwini's family wasn't particularly persuaded. According to reports, they were initially hesitant and took a while to consent. Puneeth and Ashwini, however, refused to back down. The family of Ashwini finally agreed after six months. Puneeth Rajkumar married Ashwini Revanath on 1st December 1999.

Ashwini originally seemed to dislike the thought of living with a joint family and no fewer than 30 people, but eventually, she became accustomed to it and felt at home. Puneeth Rajkumar had two daughters. The couple's firstborn was Drithi, and Vanditha was their second daughter. According to reports, both children frequently accompanied their mother to Puneeth's film and television productions.
Puneeth Rajukmar's Acting Career
Bettada Hoovu (1985)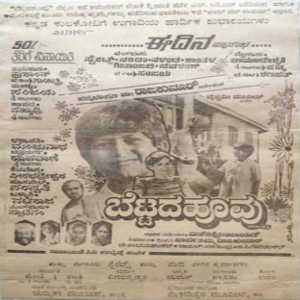 Based on Shirley L. Arora's novel What then, Raman, N. Lakshminarayan's 1985 Indian Kannada-language film Bettada Hoovu was produced. It is a Parvathamma Rajkumar production, and Puneeth Rajkumar, her son, plays the principal character. Puneeth portrays Ramu, a youngster from a low-income family who enjoys reading but has to give up school in order to provide for his family. He won the National Film Award for Best Child Artist for his performance. The movie was ranked as the finest children's movie in Kannada by Deccan Herald. Three South Filmfare Awards went to the movie.

Ramu is a little child from a low-income household who lives in a hill town with his parents and two brothers. His mother works as a fruit and vegetable trader, and his father runs errands in and around the hamlet, frequently to assist the visiting visitors. His parents struggle to make ends meet. Ramu enjoys going to school and reading his books, though. Even after school, he has a bond with a healthcare professional who teaches him English. After witnessing the movie Sri Ramanjaneya Yuddha in his hometown and Kuvempu's Sri Ramayana Darshanam at a bookstore—both of which are adaptations of the Ramayana—he becomes fascinated and wants to buy the latter to read. He starts working towards it, which costs ten dollars.

Ramu's family position worsens during the off-season when visitors go home, forcing his father to relocate to the city in search of job and handing over control of the household to young Ramu. Ramu is currently compelled to quit school in order to support his family and find work. He begins performing minor tasks around the village while setting aside some of his earnings to purchase the book. He starts selling flowers to an American instructor who is researching Indian wildflowers for a book. When he gives the teacher an orchid flower, he receives ten rupees in exchange, enough money to purchase the book. When he goes to purchase the book, he changes his mind. He must choose between purchasing the book and a blanket to protect his family from the bitter winter cold. He ultimately decides to purchase the blanket, much to the delight of his family. Then, though, his hope of purchasing the book is dashed.
Abhi (2003)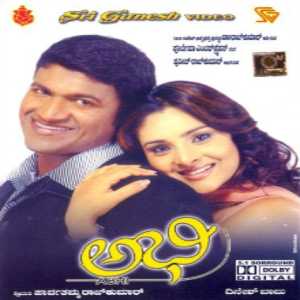 Dinesh Babu wrote and directed the romantic comedy Abhi, which was released in 2003 in the Indian Kannada language. Starring in it are debutante Ramya and Puneeth Rajkumar. Rajkumar, a seasoned Kannada actor, sang on the soundtrack Gurukiran created for the movie. In Telugu, the movie was recreated as Abhimanyu, starring Kalyan Ram and Ramya in the same role.

Abhi is a cool dude who excels at cultural pursuits. In quest of a rented home, Bhanu's family contacts Abhi's family. They first hate each other, but as time goes on, they get closer. Bhanu's father disagrees with this because Abhi is a Hindu and Bhanu is a Muslim, so he eventually goes looking for Bhanu's lover to beat him up. Abhi disapproves of her father's actions. They start arguing with one another in college. They are stopped by Bhanu, who reveals that he is her father. They all depart for Hubli as Bhanu's father leaves the home. In Hubli, Abhi and his buddies look for Bhanu. Despite the fact that Bhanu's family is unaware that he was the lover, Abhi finds a way to talk to him. When Abhi and Bhanu embrace in front of their family, they will reveal that they were once lovers. The elderly woman in Bhanu's home encourages Abhi to go right away because the males from that home will be returning from the mosque following the prayer. But when Abhi questions why he should be afraid of them, the elderly woman replies that they'll try to murder you. When Abhi asks why, the elderly woman replies, Ask your mother. Abhi travels to Bangalore to speak with his mother about what the elderly woman said.

Abhi's mother tells him a flashback tale about the murder of his real parents. She'll also admit that she wasn't really his mother. The same tale will be told to Bhanu by her grandmother. After a few days, Bhanu chooses to abandon her relationship with him for the benefit of her family. She departs Hubli and travels to Bangalore to tell him this. He concurs with her as well. However, Bhanu's father tries to kill him since he believes that she fled to marry Abhi. After that, Abhi and Bhanu's father would fight. The elderly woman counsels Bhanu's father to stop being so nasty. Realizing his error, he permits Bhanu and Abhi to marry.
Milana (2007)
Prakash co-wrote and directed the 2007 Indian romantic comedy-drama film Milana, which features Puneeth Rajkumar and Parvathy Thiruvothu in the key roles. The movie marked Parvathy's screen debut in Kannada. Pooja Gandhi, Dileep Raj, Sumithra, and Mukhyamantri Chandru all play significant roles in the film. Mano Murthy wrote the music for the movie.

Hero falls in love with a woman who must marry a police officer by force. Hero's parents later make him marry a girl of their choosing, and she later requests a divorce from him.

The movie enjoyed enormous commercial success after its 14 September 2007 theatrical debut and ran for 500 days in theatres, making it the longest-running Indian movie in multiplex history. The Karnataka State Film Award for Best Actor was given to Puneeth Rajkumar for his portrayal. Ishtam Enikkishtam is the name given to the Malayalam dub of the movie.

The movie was recreated in two non-Hindi non-South Indian languages, Odia in 2014 as Something Something 2, and Bengali in 2016 as Ki Kore Toke Bolbo, making it the fourth Kannada movie following Anuraga Aralithu, Appu, and Mungaru Male to receive this treatment. This movie is said to have served as inspiration for the 2013 Tamil film Raja Rani.
Vamshi (2008)
Puneeth Rajkumar and Nikitha feature in the action drama movie Vamshi, which is made in India's Kannada language. Smt. Parvathamma Rajkumar is the producer, while Prakash is the director. The movie premiered on October 2, 2008.

Vamshi, a police academy student, frequently loses his temper for no apparent reason, which throws him into problems. Vamshi's backstory discloses that he is the son of Kotnal Ramanna (KR), a former crime leader who was recently assassinated by the other group commanded by a rival gangster Jayachandra. This revelation occurs after training and as he is ready to be sent to Bangalore for posting. Due to Vamshi's resentment, his parentage, and DCP Reddy's association with Jayachandra, the police interview with Vamshi was unsuccessful. Dejected, Vamshi is compelled to become KR's new squad leader and is assisted in killing Jayachandra and other adversaries by a different politician. He wanders away from his mother and his buddy Sharadha, also known as Sharu, while doing this.

Vamshi discovers the terrible background of his mother and the value, love, and compassion of those close to him after killing Jayachandra. Vamshi returns to a normal life, but his own team and the politician who supported Reddy turn against him because they want Vamshi to keep working for the syndicate. The group and Vamshi engage in combat, during which Vamshi ultimately kills the group and Reddy. Vamshi finally accepts a position as a teacher and settles down to live contentedly with Sharu and his mother.

Six songs by R P Patnaik with lyrics by Ram Narayan and V. Nagendra Prasad make up the official soundtrack. The movie was hailed as a great hit at the box office while receiving mixed reviews. The movie had a Malayalam dub.
Prithvi (2010)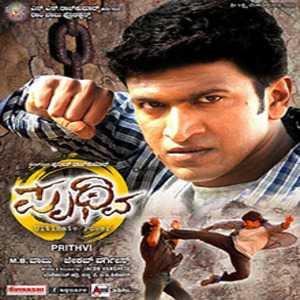 Puneeth Rajkumar and Parvathy play the main characters in Jacob Varghese's 2010 Indian Kannada action drama film Prithvi, which was also produced by N.S. Rajkumar. The movie's music was composed by Manikanth Kadri. The same title was used for the Malayalam dub of the film.

A sincere young IAS officer named Prithvi Kumar serves as Bellary District's District Commissioner. His main goal is to end the District's continuous corruption and uphold his values of integrity and corruption-free governance. Once in office, he learns that the locals are consuming tainted water that has been contaminated by unstoppable illicit mining businesses every day. He observes that people get sick from the contaminated water and predicts that things could get really worse if people continue to drink the same water. His goal is to identify the cause of the contaminated water. He acknowledges that one of the primary causes is the intrusion of illicit mining from the Andhra Pradesh border, and he begins mercilessly seizing illegal mining operations near Bellary. As a result, Bellary begins using bribes, threats, and even intimidation while working closely with the High Command of Karnataka politics.

The soundtrack of the movie was written by Manikanth Kadri, who also scored the background music. Jayant Kaikini, K. Kalyan, and Kaviraj wrote the lyrics for the soundtrack. The film received positive reviews, enjoyed success in A centers and multiplexes, and played for 70 days in the Sagar and Menaka. It failed miserably in B and C Centers, though. After airing on TV, the film became a cult classic. The film was dubbed as Prithvi IAS in Telugu and Malayalam.
Hudugaru (2011)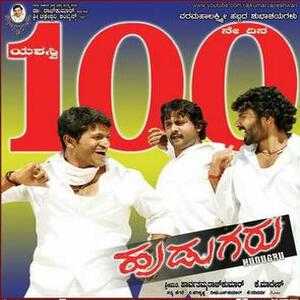 The principal actors in K. Madesh's 2011 Kannada-language drama film Hudugaru are Puneeth Rajkumar, Srinagar Kitty, Yogesh, and Radhika Pandit. The movie, a remake of the popular Tamil film Naadodigal from 2010, was made by Parvathamma Rajkumar. Satya Hegde served as the cinematographer, and V. Harikrishna created the soundtrack. The movie opened on May 5, 2011, and it did well at the box office, much like Puneeth's prior movie Jackie. Puneeth Rajkumar won the Kannada SIIMA Best Actor Award and the Filmfare Award for the movie.

Three friends named Prabhu, Chandra, and Sidda desire a happy existence. Sudhi, a new buddy, enters their lives and completely upends them. For the assistance they give him, the trio must also endure mockery and degradation. The daughter of businessman Paramashivamurthy, Sushma, whom Sudhi is in love with, opposes their relationship. The three men put their lives in danger to assist Sudhi in getting married to Sushma. As a result, Prabhu is compelled to leave his beloved Gayathri, Sidda becomes deaf, and Chandra loses a leg. To literally make matters worse, Sushma and Sudhi decide to split up and treat their friends badly when they attempt to bring the couple back together. The rest of the movie highlights friendship's importance.
Mythri (2015)
The social drama film Mythri was released in 2015 and was written, produced, and directed by B. M. Giriraj under the Omkar Movies brand. Adithya Bharadwaj, Archana, Atul Kulkarni, and Bhavana all have significant roles in addition to Mohanlal and Puneeth Rajkumar, who appear in lengthy cameos. The movie's music was composed by Ilaiyaraaja, and Krishna Kumar was in charge of the camera work. The movie, which was filmed in both Malayalam and Kannada, is a social drama that also focuses on relationships during the era of liberalization.

Through the lives of a scientist and a newscaster, this contemporary social drama explores ideas of love and faithfulness in human relationships in light of contemporary liberal lifestyles.

On February 20, 2015, Mythri was made available to audiences worldwide to resounding critical acclaim. The plot, performances, cinematography, and social message of the movie all received high accolades. It was hailed as one of the best Kannada movies ever by certain critics. My Hero Mythri, the Malayalam translation, was released on June 12, 2015 in Kerala. Anu Joseph and Sajitha Betti also appeared in the extra sequences, along with Kalabhavan Mani, who played the same part as Ravi Kale in the original. Third Best Film winner of the Karnataka State Film Award.
Chakravyuha (2016)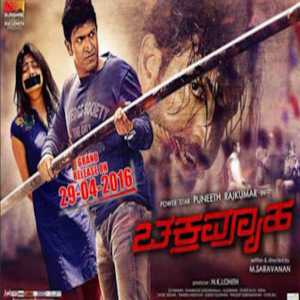 The vigilante action movie Chakravyuha was released in 2016 in the Indian Kannada language. It was written and directed by M. Saravanan, and it was made by N. K. Lohith under the Sunshine Creations label. The movie, which is an adaptation of Saravanan's own Tamil film Ivan Veramathiri, stars Puneeth Rajkumar, Rachita Ram, and Arun Vijay, with supporting performances from Abhimanyu Singh, Sadhu Kokila, Bhavya, and Rangayana Raghu. The score and soundtrack for the movie were created by S. Thaman. Shree International's Hindi dub of the film bears the same name. The film's crucial scenes, which were absent from the Tamil version, were later reused in the Odia remake version of Abhaya (2017).

In a nutshell, the movie Chakravyuha is about a young Lohith's tough and ingenious method of punishing the Law Minister's brother. The disturbance during the law college examination period was caused by Arun Vijay, the law minister's brother. Three people have also died as a result of that on the campus.

The soundtrack, background score, action scenes, and direction all got positive feedback from critics and viewers. It was a financial triumph at the box office, running for 100 days.
Raajakumara (2017)
Santhosh Ananddram wrote and directed the 2017 Indian action drama film Raajakumarais, which was also produced by Vijay Kiragandur under the Hombale Films label. Puneeth Rajkumar and Priya Anand play the leading roles. In addition to them, Ananth Nag, Sarath Kumar, Prakash Raj, Chikkanna, Sadhu Kokila, Achyuth Kumar, and Avinash play significant roles in the ensemble cast of the movie. The soundtrack and score of the movie were created by V. Harikrishna. The movie was released on March 24, 2017, and after receiving favourable reviews from critics and viewers, it rose to become the sixth-highest-grossing Kannada movie at the time of its release. The Hindi title of this movie is Daring Raajakumara.

Ashok and Sujatha, a wealthy couple, adopt Appu and take him to Australia. Despite growing up in a wealthy environment, he tended to be a straightforward person. He sheds emotions when, regrettably, a plane tragedy results in the death of his family. After that, he returns to the orphanage where he had resided. It is now an old-age home and was once cared for by a man by the name of Krishna. When Appu gets there, he learns that children view elderly people as a burden. The rest of the narrative focuses on how Appu would reunite them with their kids and demonstrate to his father that he is a good son.

The movie completed 6000 screenings at multiplexes within six weeks of its release, making it the first Kannada movie to do so. Additionally, the movie played 7577 times in multiplexes in 87 days. The movie played in theatres for more than a hundred days in 45–50 locations in Karnataka. According to reports, the film made a total of 75 crores.
James (2022)
James is a 2022 Indian action drama film in the Kannada language that was written and directed by Chethan Kumar. Starring in it are Priya Anand and Puneeth Rajkumar. This is Puneeth's postmortem performance after his passing on October 29, 2021. After Raajakumara, the movie represented Puneeth, Priya, and Sarathkumar's second collaboration (2017). Charan Raj and V. Harikrishna are the composers of the soundtrack and the film music, respectively.

Santhosh Kumar, a manager for a security firm who frequently runs afoul of the bad guys, was also contacted by James.

For Puneeth Rajkumar's birthday on March 17, 2022, the film was released in theatres. The crowd thought the movie was a good homage to Puneeth Rajkumar. and broke the record for the largest opening day collections for any Kannada film by earning between 28 and 32 crores on the first day, becoming a box office smash. It also had the biggest single-day foot traffic for a Kannada movie on its fourth day of release. The movie became the second-highest-grossing Kannada movie at the time of release and the fastest Kannada movie to reach the milestone of $100 crores at the box office in just 4 days of release.
Puneeth Rajkumar's Career Timeline
Movies and TV Shows
As a Producer
Puneeth Rajkumar's Singing Career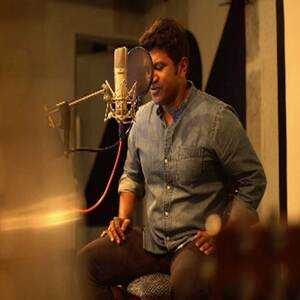 Like his father Dr. Rajkumar, Puneeth Rajkumar is one of the very few actors who has achieved success in professional singing. He performed a duet on Jothe Jotheyali from Vamshi and sang Appu by himself.

Puneeth Rajkumar performed a quick song in Jackie and appeared in the flicks Lava Kusha and Mylari with his brother Shiva. For the Akira movie, Puneeth Rajkumar sang the B. Ajaneesh Loknath-composed song Kanna Sanne Indhalene. He has disclosed that he donates his singing fees for projects other than his own to charitable organisations.

Puneeth Rajkumar's Death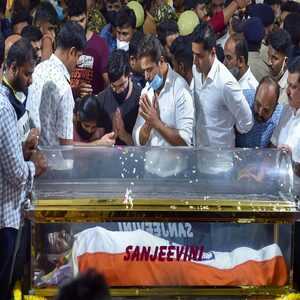 Puneeth Rajkumar, who was 46 years old, complained of discomfort to his wife Ashwini on October 29, 2021, and passed away en route to the hospital. Cardiac arrest was cited as the cause of death.

In keeping with his father Puneeth Rajkumar's promise that all members of his family would donate their eyes after death, he gave his eyes to be used in surgery. Four separate persons have received sight thanks to the donation of his eyes. Basavaraj Bommai, the Chief Minister of Karnataka, and other prominent figures attended his state funeral.

Puneeth Rajkumar's Controversies
Kannada Controversy
In 2015, a well-known English newspaper claimed that Puneeth Rajkumar was unable to read or write Kannada. When it was his turn to perform a Kannada song from a prompter during a karaoke party at cousin Raghvendra Rajkumar's home, it was rumored that Puneeth claimed he couldn't read Kannada. His upbringing in Chennai, it was claimed, was the cause of this.

Puneeth Rajkumar, who is fluent in speaking, reading, and writing Kannada, had written a letter to the daily requesting an apology. Puneeth had stated in the letter that, despite having grown up in Chennai, he was determined to master the Kannada language. He had also said that he was happy to be a Kannadiga and even more so to be able to read and write the language with ease. If the daily did not offer an apology at that time, the actor had stated that he would take legal action.
James Movie Controversy
Days after its release on 17 March 2022, James, the last film of the late actor Puneeth Rajkumar, allegedly began to be removed from theatres all throughout the State to make room for the Hindi film The Kashmir Files and the Telugu blockbuster RRR. James ran to crowded homes and was one of the quickest to join the 100-crore club.

Siddaramaiah, the leader of the opposition in the assembly, claimed that the BJP's elected officials and supporters were pressuring theatres to remove James in order to make room for The Kashmir Files.
Puneeth Rajkumar's Net Worth
Puneeth Rajkumar's net worth in 2021 was $15 million US or 115 Crore Indian Rupees. His primary sources of income were movies and brand endorsements. Puneeth Rajkumar demanded 2–3 crores for each film in addition to a cut of the take. He demanded Rs. 1 crore to endorse a product.

In Bengaluru's Sadashiva Nagar, Puneeth Rajkumar formerly resided. Many celebrities, businessmen, and politicians have homes in Sadashiva Nagar, a prestigious and affluent neighbourhood in North Bengaluru. According to witness statements and real estate specialists, the price of Puneeth Rajkumar's opulent yet cozy property is rumored to be approximately Rs. 7 crores. The opulent residence of Puneeth Rajkumar has a high, white fence with round-the-clock security personnel and CCTV cameras. The house has a parking lot outside as well as lovely palm trees. Inside the compound, there is also a verdant garden with a distinct covered sitting area and palm trees.

Puneeth Rajkumar adored cars. The Range Rover Vogue, Lamborghini Urus, Audi R8, and Nissan GTR were among the actor's collection of high-end vehicles. Additionally, he possessed a stunning collection of bikes, which included Suzuki Hayabusa, BMW G310R, and Indian Scout.
Puneeth Rajkumar's Awards and Achievements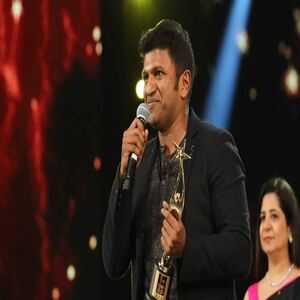 1983: Karnataka State Film Awards: Best Child Actor for Chalisuva Modagalu
1984: Karnataka State Film Awards: Best Child Actor for Eradu Nakshatragalu
1985: Filmfare Awards South: Best Child Actor for Bettada Hoovu
1985: National Film Awards: Best Child Actor for Bettada Hoovu
2007: Filmfare Awards South: Best Actor for Arasu
2008: Karnataka State Film Awards: Best Actor for Milana
2008: Suvarna Film Awards: Best Actor for Milana
2008: South Scope Awards: Best Actor for Vamshi
2009: South Scope Awards: Best Actor for Raaj- The Showman
2010: Suvarna Film Awards: Best Actor for Jackie
2011: Filmfare Awards South: Best Actor for Hudugaru
2011: South Indian International Movie Awards: Best Actor for Hudugaru
2011: Karnataka State Film Awards: Best Actor for Jackie
2013: South Indian International Movie Awards: Youth Icon of South Indian Cinema (Male) for Yaare Koogadali
2013: Suvarna Film Awards: Favourite Hero for Anna Bond
2015: Filmfare Awards South: Best Actor for Rana Vikrama
2016: South Indian International Movie Awards: Best Actor for Rana Vikrama
2017: Filmfare Awards South: Best Actor for Raajakumara
2018: South Indian International Movie Awards: Best Actor for Raajakumara
2022: South Indian International Movie Awards: Best Actor for Yuvarathnaa
Puneeth Rajkumar's Interesting Facts
Shivarajkumar's brother, Puneeth Rajkumar, is the third child of the renowned Kannada actor Rajkumar.
Puneeth Rajkumar was lovingly known as Appu
Before taking on prominent actor roles, Puneeth Rajkumar made numerous cinema appearances as a young performer.
In 1976, Puneeth Rajkumar made his acting debut as an infant in Premada Kanike, a Kannada film starring his father, the renowned actor Rajkumar.
Puneeth Rajkumar is a lover of cars.
Puneeth Rajkumar is also a playback singer.
Former Indian Premier League cricket team Royal Challengers Bangalore brand ambassador Puneeth (RCB).
Social Media
Frequently Asked Questions