Pratik Gandhi | Biography, Career, Age, Net worth, Movies

Hitesh Mandot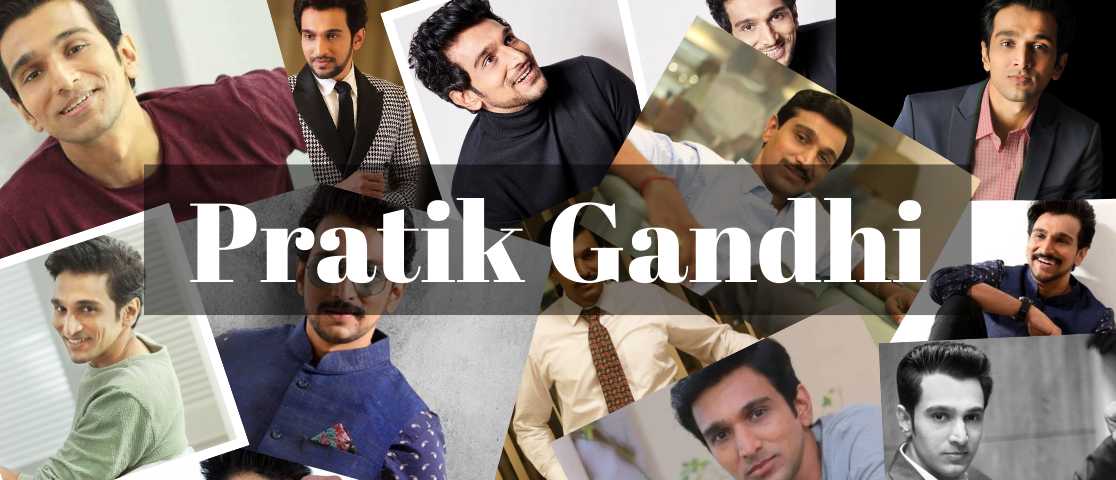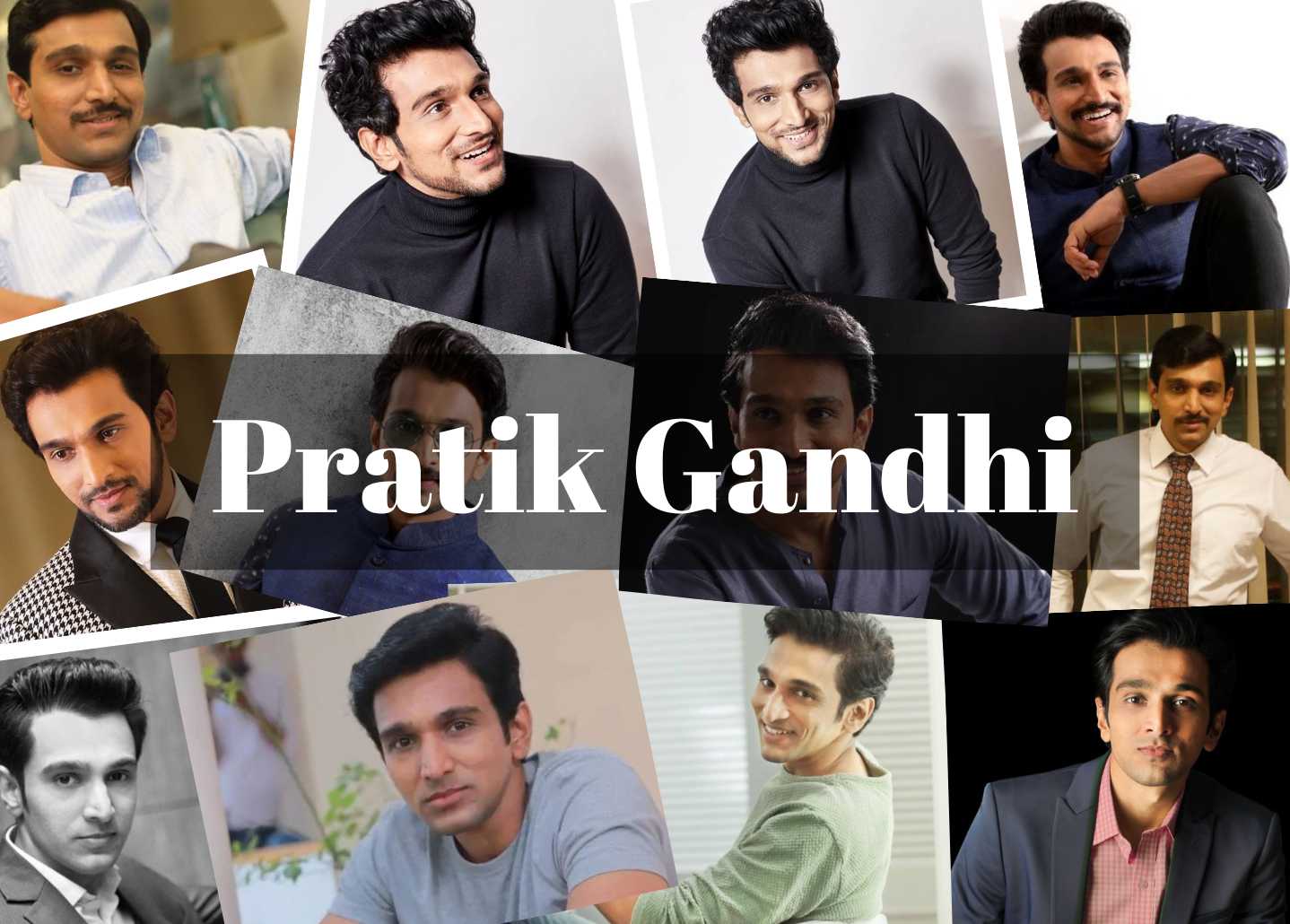 Risk Hai Toh Ishq Hai, the famous line was said by the actor Pratik Gandhi. Pratik Gandhi charmed Indian audiences with his brilliant performance in the Scam 1992 web series, which was the real story of the 1992 stock market scam by Harshad Mehta.
Pratik Gandhi's Biography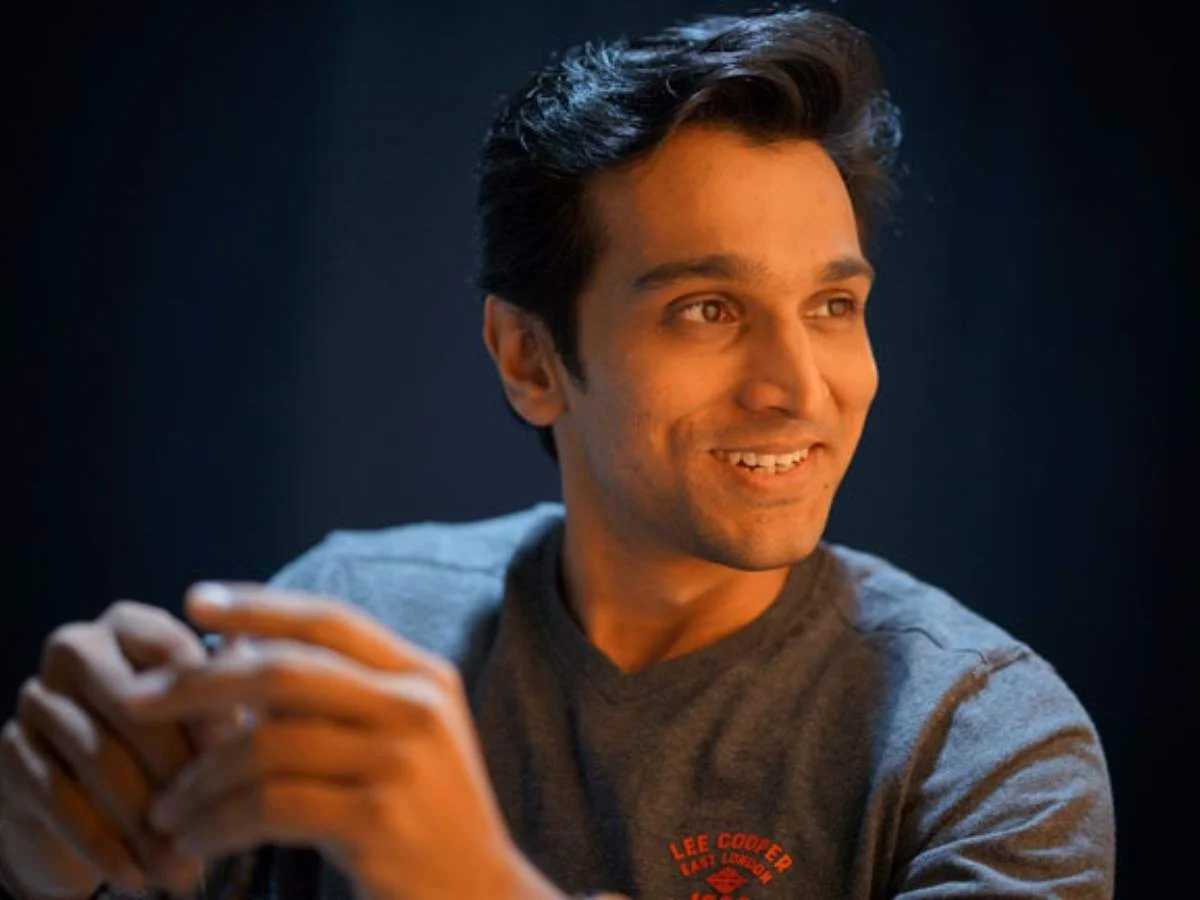 Pratik Gandhi is an Indian actor. Pratik Gandhi's birth date is 29 April 1989. Pratik Gandhi's birth year is 1989. Pratik Gandhi's age is 33 years as of 2022. Pratik Gandhi's birthplace is Surat. Pratik Gandhi's zodiac sign is Taurus. Pratik Gandhi's mother's name is Rita Gandhi. Pratik Gandhi's wife is Bhamini Oza. Pratik Gandhi's daughter is Miraya. Pratik Gandhi's brother Punit Gandhi. Pratik Gandhi's sister is Meghna Chitalia. Pratik Gandhi's height is 5 feet 9 inches.

Gandhi took part in the Aa Paar Ke Pele Paar performance in Gujarati. He appeared in the plays Mere Piya Gaye Rangoon, Hu Chandrakant Bakshi, and Ame Badha Sathe To Duniya Laiye Mathe as well as the Gujarati movie Bey Yaar. On the same day, he gave a monologue in Gujarati, Hindi, and English for his play Mohan's Masala. He starred in his subsequent movie, Wrong Side Raju (2016), which took home the National Award for Best Gujarati Film.

In the 2020 Sony LIV biographical drama web series Scam 1992, he portrays stockbroker Harshad Mehta. Pratik Gandhi performed the lead role in the 2021 Hindi movie Bhavai. Mixed reviews were given to the movie.

Claim Your FREE Celebrity Shoutout
✕
Claim Now!
Pratik Gandhi's Family and Education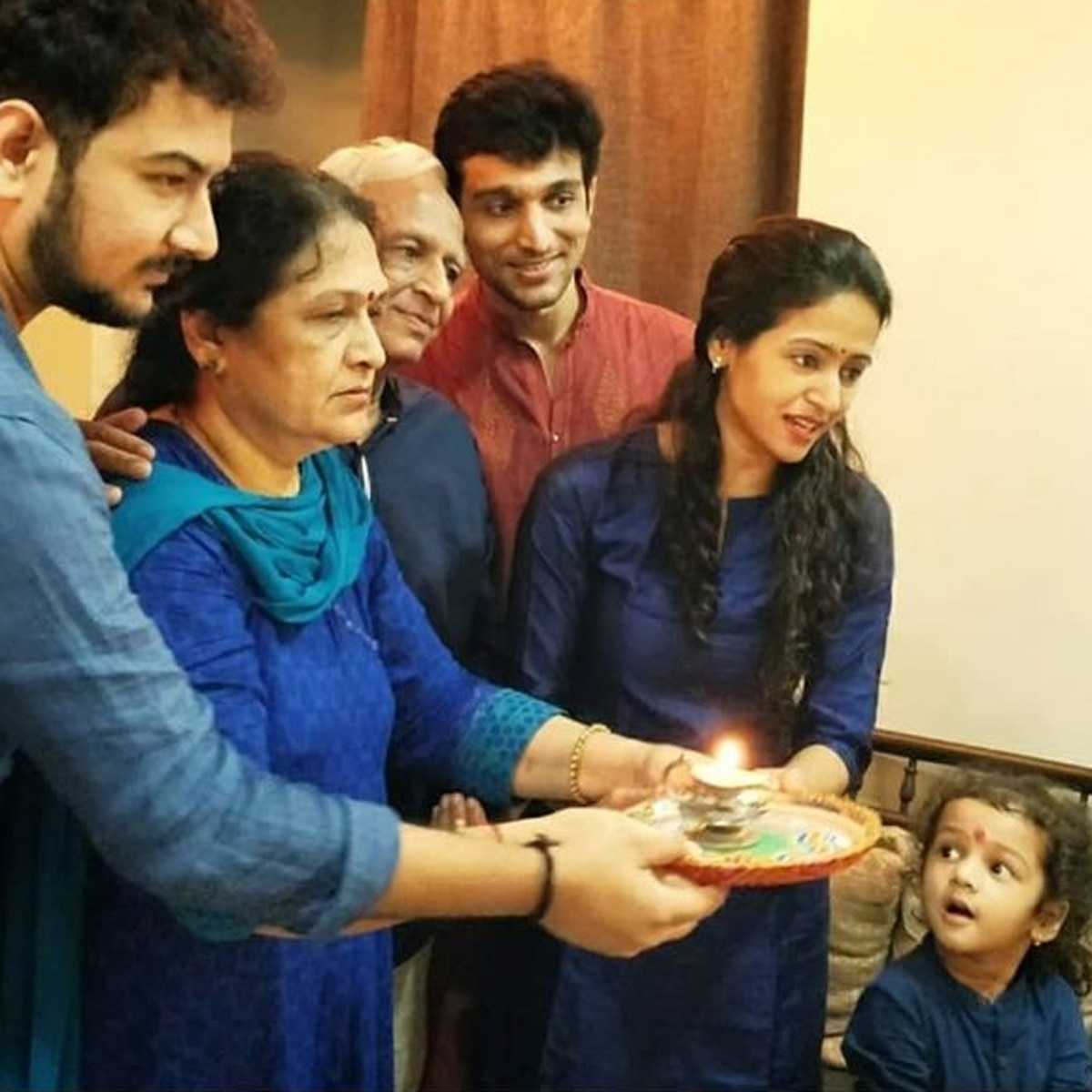 Pratik Gandhi's birthplace is Surat. Pratik Gandhi's zodiac sign is Taurus. Pratik Gandhi's mother's name is Rita Gandhi. Pratik Gandhi's wife is Bhamini Oza. Pratik Gandhi's daughter is Miraya. Pratik Gandhi's brother Punit Gandhi. Pratik Gandhi's sister is Meghna Chitalia. Pratik Gandhi's height is 5 feet 9 inches.

Gandhi was born in Surat, India, to educators. At the V. D. Desai Wadiwala (Bhulka Bhavan) High School in Surat, he received his education. He participated in theater arts while attending school in Surat. After earning his degree in industrial engineering from Pune University, he began working as an engineer for Reliance Industries during the day and performing in plays at night. In Satara, Pune, he worked for the National Productivity Council, and in Mumbai, he eventually worked for a large firm.

Talk To Similar Celebrities
Pratik Gandhi's Affair and Relationship with his wife Bhamini Oza
Pratik Gandhi said in an interview,
In 2006, while attending the Prithvi Theatre Festival, I met Bhamini. She was watching me perform while she was in the audience. She's also an actor? I had no idea. It all began when I saw her when I was on stage performing. Between Bhamini and I, the theater acted as Cupid. Kajal, a mutual friend, also assisted me in getting in touch with her. To get her to agree to a coffee date, I pursued her assiduously for almost two years.

I had the chance to collaborate with her on a play. We were all practicing together, and there was a sizable cast.

I was the one who insisted on meeting her. One day, after finishing my freelance work on an engineering assignment, I messaged her out of the blue, asking, Coffee in the evening? It was an agonizingly long 20 minutes before she texted, See you at Barista coffee shop at 7.30 pm. I don't recall who bought the coffee while we discussed over it.

I was too shaken up to give a gift. In addition, we were already acquainted. Therefore, giving flowers or chocolates would be embarrassing for us both.

It wasn't the age of WhatsApp. We would text back and forth. Calls cost a lot back then, in the hard times when every cent was scrutinized. However, we would communicate at least ten times per day. We may or may not be possessive. But we really do care about one another. One notable quality about Bhamini is that she won't do anything without me. I prod her to go on an outing or to the movies with her pals, but she won't.

Throughout our courtship, we frequently clashed. Because she was busy shooting TV serials at the time, the majority of the arguments revolved around how much time we should give to one another. She had more going on than I did. I thought we need to get to know one another better by spending more time together. I wouldn't characterize them as battles in retrospect; rather, they were more like debates.

I have to apologize first, whether it's a written rule or an unwritten one. Finally, I made a gold and diamond pendant for my marriage proposal.

My parents pushed me to ask Bhamini to marry me or let them speak to her. They had a Let's just finished it mentality. Her parents were also quite laid back. I was attempting to make something of my life as a struggling actor and engineer. I lacked a home of my own. But after only one encounter with her father, everything came together. Definitely cool!

Pratik Gandhi and Bhamini Oza got married in 2009.

Pratik Gandhi Struggles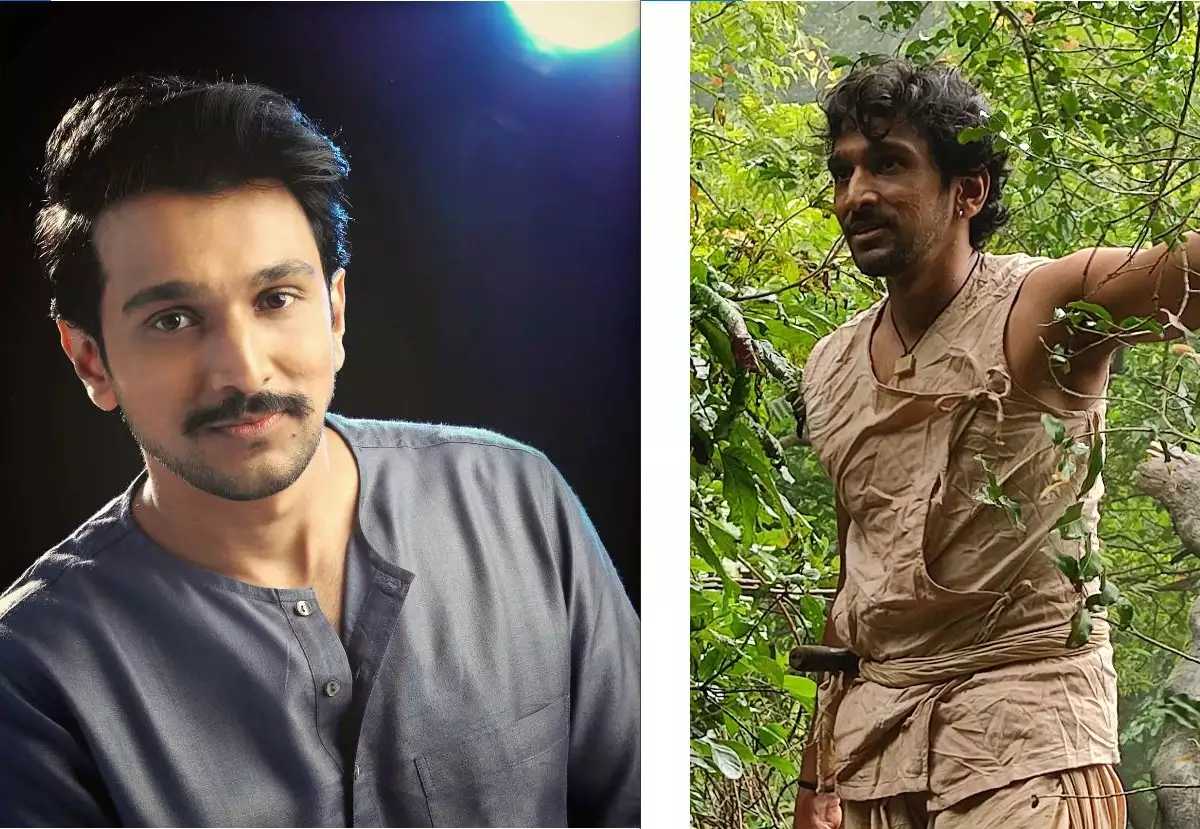 Pratik Gandhi relocated to Mumbai after earning his college degree. Mumbainian life was not simple. He endured a lot of trying times. He experienced months without employment or income. In order to make some money, he was forced to take up odd tasks like anchoring and erecting television towers. He experienced difficulty when the floods in Surat caused his family's home to be lost. He had to move in with his entire family.

I vividly recall how difficult that time was for everyone, Pratik Gandhi said. We all shared a one-bedroom flat. Imagine how well five people must have gotten along! I started working because I had to provide for my family. However, I really like performing and didn't give it up entirely. He used to practice every day for two hours before and after work. When he had the chance, he performed in plays. For six years, Pratik Gandhi performed this.

Finally, he was given the chance to appear in a Gujarati film one day. Alongside managing his job, he signed the movie. Pratik Gandhi used to rush to his office for work a number of days after filming for the movie ended. Although he was under a lot of work pressure, he was finally able to pursue his love. He became well-known in Gujarati cinema thanks to the success of the Gujarati movie. When he obtained additional acting offers, he quit his job. Although he had a young child at home and debt to pay off, he was aware that his old career would not make him happy.

Pratik has appeared in films such as Loveyatri and Mitron. He can still clearly recall how he came to be chosen to play Harshad Mehta in Scam 1992. He did research to learn about stocks. His life was transformed by playing Harshad Mehta. When people recognize me as the lead actor and give me credit for my efforts, he said, It feels so fantastic.

Pratik Gandhi's Movies and Career
Apurva Avsar (Play) (2007)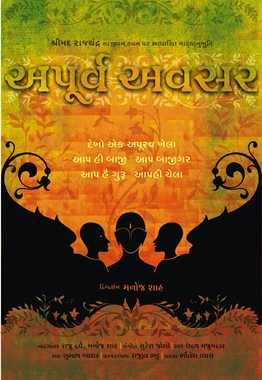 Manoj Shah made a significant contribution to the growth of Jain performing arts. Apurva Khela, based on Anandghan, Veerayan, based on Mahavira, Bhavaprapanch, based on Siddharishi Gani, Siddhahem, based on Hemachandra, Vastupal Tejpal, based on two brothers Vastupal and Tejpal, and Jiyo Jee Bhar Ke are only a few of the plays he directed on notable Jain figures.

In this group of plays, Apurva Avsar is the second play. The play's title is taken from the poem Apurva Avsar Aevo Kyare Aavshe by Rajchandra. The drama had its world premiere on February 28, 2007, at Mumbai's Prithvi Theatre. The drama depicts Rajchandra's life, from his upbringing in a tiny, isolated Gujarati village to his eventual renunciation of all earthly pleasures, and demonstrates how Jainism helped shape Indian culture, religion, language, literature, art, and philosophy.

Shrimad Rajchandra is an Indian Jain philosopher and mystic, and the subject of Manoj Shah's 2007 biographical play Apurva Avsar. Shah and Raju Dave contributed to the play's writing.

Pratik Gandhi's First Movie Bey Yaar (2014)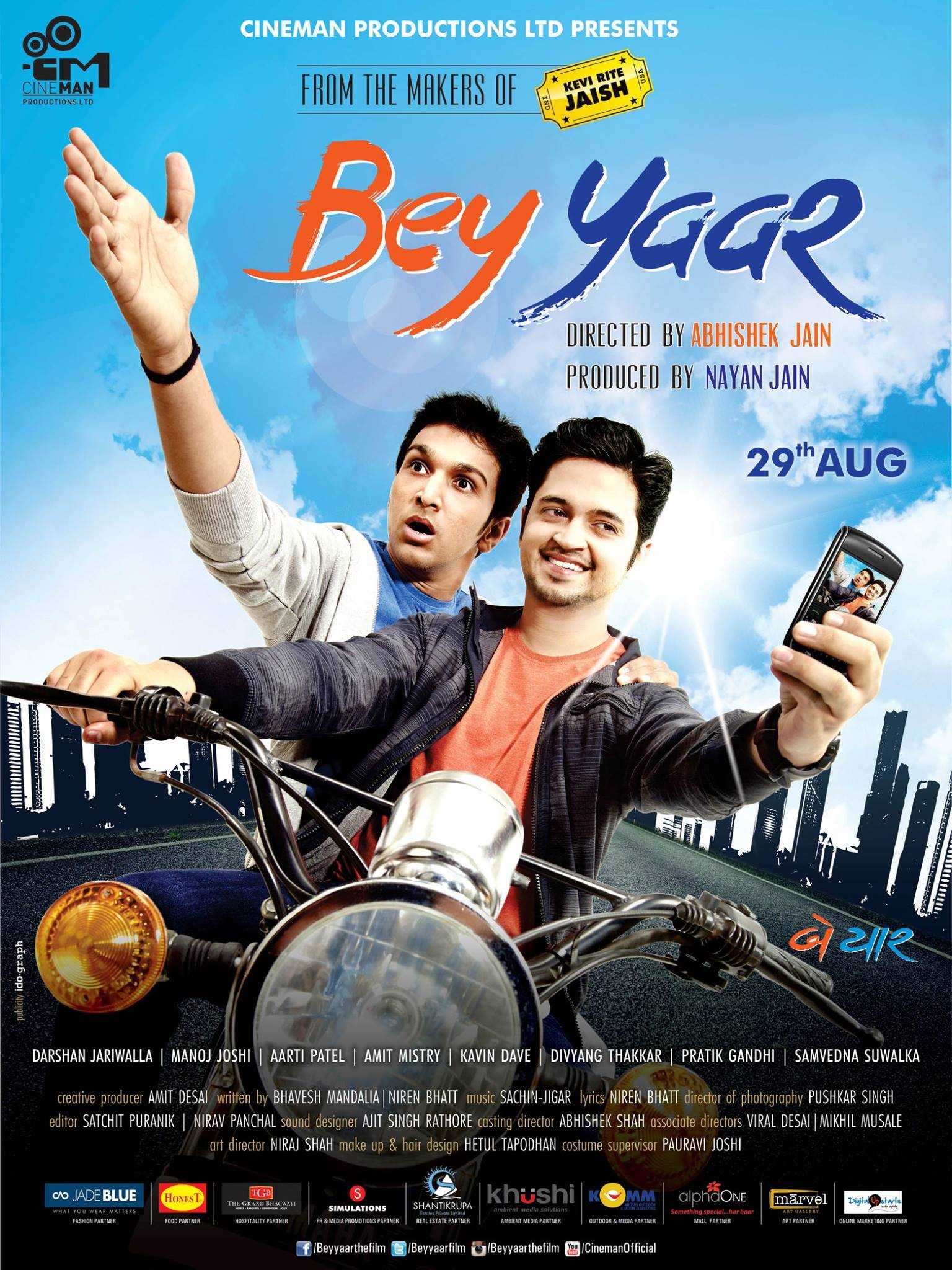 The central characters of the Gujarati film Bey Yaar are Chako and Tino, two boyhood pals. Pratik Gandhi plays the role of Tino, while Divyang Thakkar portrays Chako. Both wanted to invest in the real estate industry and get wealthy. In the Nal Sarovar area close to Ahmedabad, they discovered one investment opportunity. Godman made false promises that they would receive three times the return on their investment. The Godman, however, turns out to be a hoax and is apprehended by law enforcement. Two pals from the movie Bey Yaar lost close to 2 lakh rupees as a result of this swindle.

Bey Yaar is a 2014 Gujarati-language coming-of-age movie that was directed by Abhishek Jain. The movie is about two friends and their friendship. Manoj Joshi, Darshan Jariwala, Divyang Thakkar, Pratik Gandhi, Amit Mistry, and Samvedna Suwalka are among the actors in the movie. The movie debuted on August 29, 2014, to rave reviews, and it quickly became a financial success. It played in theaters for 50 weeks. The movie was the first Gujarati movie ever to be exhibited in the New York Indian Film Festival.
The movie won nine awards overall, including best film, and was nominated in 14 of the 16 categories.

Luv Ni Love Storys (2020)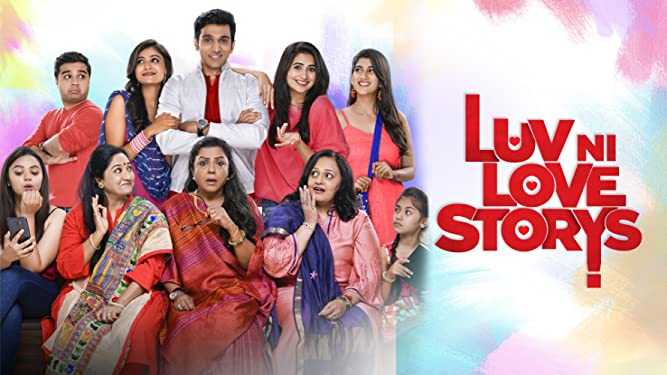 The story follows Luv through many of his relationships and many stages of his life. In search of his one and only true love, he ultimately drags himself along a surreal roller coaster of several romances.

Durgesh Tanna is the writer and director of the 2020 Gujarati romantic comedy-drama film Luv Ni Love Storys. Under the auspices of Swissk Entertainment and DB Talkies, Manish Andani and Karim Minsariya are in charge of producing the movie. Parth Bharat Thakkar wrote the music and the background music, and Niren Bhatt and Aaditya Gadhavi wrote the lyrics. Pratik Gandhi, Shraddha Dangar, Deeksha Joshi, Vyoma Nandi, and Hardik Sangani are among the major actors in the movie, which has Avani Soni as its casting director.

Scam 1992 (Web Series) (2020)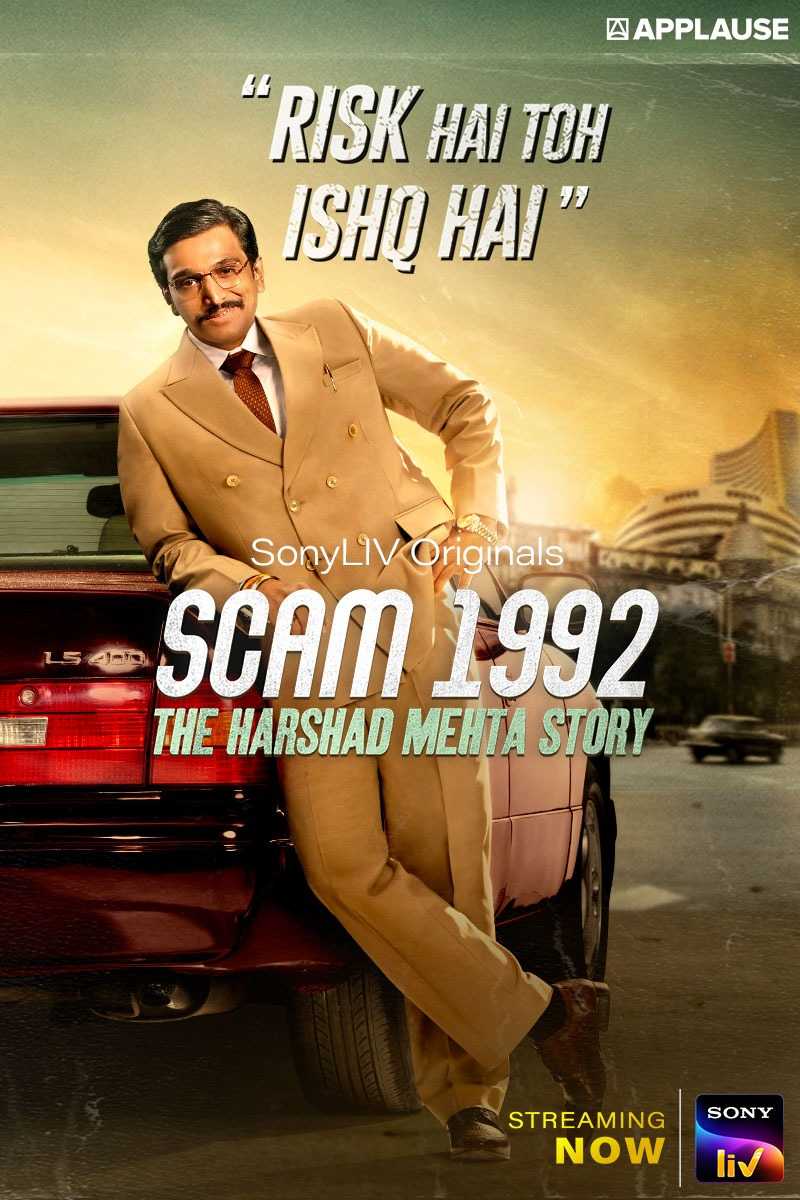 In the Gujarati-dominated suburb of Ghatkopar in Mumbai, Harshad Mehta, his parents, wife Jyoti, and brother Ashwin reside in a small one-room flat with him. After working various odd jobs, he becomes a jobber at the Bombay Stock Exchange. His growth left him unsatisfied, he eventually establishes his own consulting business. He quickly accumulates a sizable amount of riches by abusing flaws in the market system and buying off various officials. In a side story, journalist Sucheta Dalal is looking into Mehta's business after receiving a tip about Mehta's involvement in a scheme at the State Bank of India from a bank clerk.

The Harshad Mehta Story, also known as Scam 1992, is an Indian Hindi-language biographical financial thriller that can be watched online at SonyLIV and is co-directed by Hansal Mehta and Jai Mehta. The series is an adaptation of the 1992 book The Scam: Who Won, Who Lost, Who Got Away by journalists Sucheta Dalal and Debashish Basu. It is based on the Indian stock market scam that year, which was carried out by numerous stockbrokers, notably Harshad Mehta. Written by Sumit Purohit, Saurabh Dey, Vaibhav Vishal, and Karan Vyas, the screenplay and dialogue. The dialogues of the series became very famous. Some of them are

Dekho mein Cigarette nahi pita per jeb me lighter jarur rakhta hoon Dhamakka karne ke liye.
Ab meri tarah Risk se ishq hai to kood pado, ya to duboge ya udogge.
Market me sabse bada jokhim, jokhim na lene mein hai
Jab Jeb me money ho to kundali me shani hone se kuch farq nahi padta
Pratik Gandhi plays the lead character Harshad Mehta, and Shreya Dhanwanthary plays Sucheta Dalal in a parallel starring part. Additionally playing crucial roles in the series are Satish Kaushik, Anant Mahadevan, Rajat Kapoor, K. K. Raina, Lalit Parimoo, Hemant Kher, and Nikhil Dwivedi. The series is centered on the life of Harshad Mehta, including his meteoric rise and ultimate demise.

The actor had to put on 18 kilograms to look the part of Harshad Mehta in Scam 1992, despite being otherwise trimmed. Additionally, he interacted with staff members at the Bombay Stock Exchange and thoroughly studied how the Indian stock market operated. Pratik Gandhi won the Filmfare award for the show.

The premiere of Scam 1992 aired s on SonyLIV on October 9, 2020. The cast members' performances, the writing, and the series' key technical components all ended up garnering praise. It quickly rose to the top spot among online programs on the streaming service.

SonyLiv and Applause Entertainment announced in March 2021 that the second series of the franchise, Scam 2003, based on the 2003 Stamp Paper Scam, would be released. Hansal Mehta is set to helm it.

Achint Thakkar wrote the original score for Scam 1992. The audience responded enthusiastically to the movie's theme tune, which was then published by the composer through his own YouTube channel. During the nationwide lockdown, Thakkar worked on the soundtrack and score. The titular track from Scam 1992, which was redone by a beatbox band from France and gained 970,000 views on YouTube after its publication on December 4, 2020, helped the series' music become well-known.

Modern Love Mumbai (Web Show ) (2022)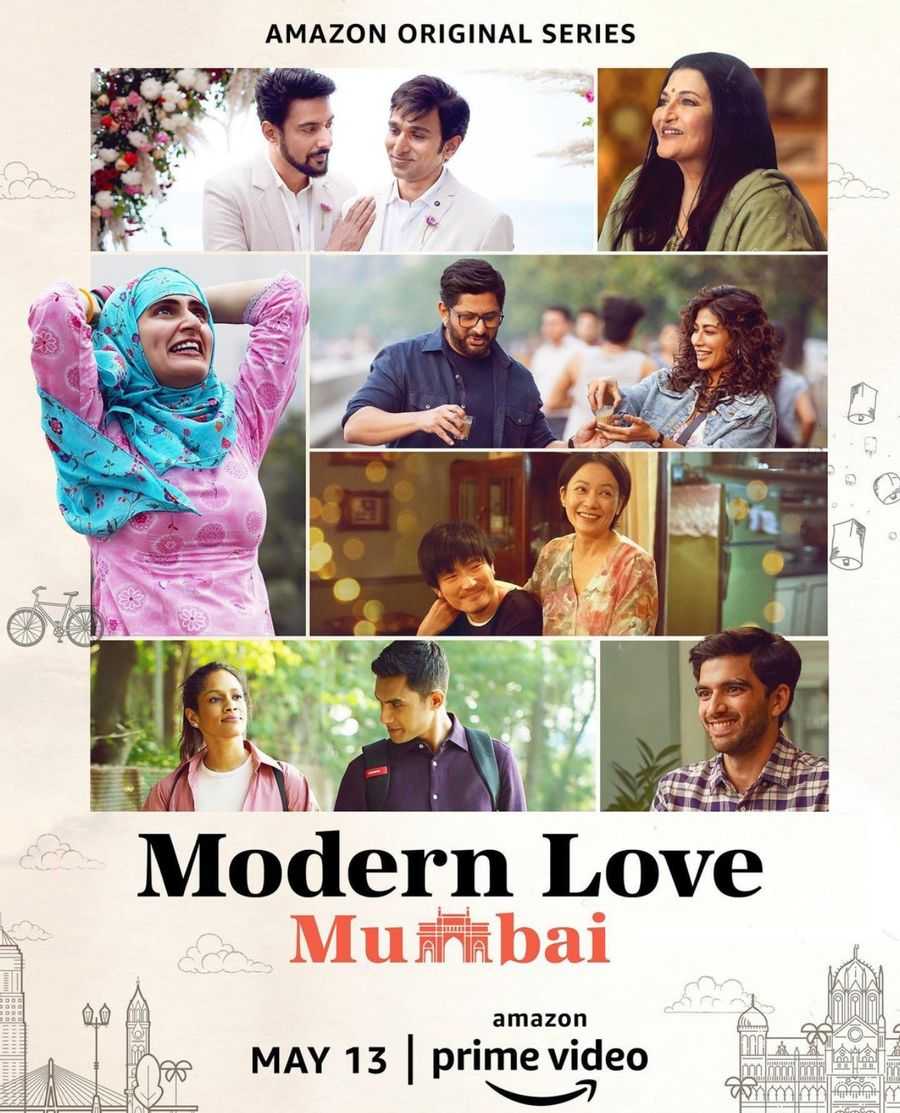 Manzu, a gay man played by Pratik Gandhi who was raised in a religiously conservative home, struggles to balance his love for his partner with that of his ill and adoring grandma Baai. When he pays her a visit in their ancestral home, the hurt and anguish from his youth drag him back to a reality he had long since left behind.

Exploring six distinctive yet universal tales of human connection and love in its many manifestations, including romantic, platonic, parental, sexual, family, matrimonial, and self-love, which are portrayed in six distinct episodes, is the focus of Modern Love Mumbai. On May 13, 2022, it made its Amazon Prime Video debut.

Pritish Nandy is the creator of the romantic comedy anthology series Modern Love Mumbai, which debuted on Amazon Prime Video on May 13, 2022, in the Hindi language. The length of each episode is 40 to 45 minutes. Current Love Based on the American anthology series Modern Love, Mumbai is the Mumbai chapter.

Pratik Gandhi's Upcoming Movies
Vidya Balan-Pratik Gandhi Untitled Film
Pratik Gandhi and Vidya Balan's Untitled film is Applause's first foray into the world of the big screen and this second collaboration with Ellipsis (following the Tahira Kashyap Khurrana-directed Sharmajee Ki Beti) promises to be 2022's ultimate date movie. It offers a progressive, uninhibited perspective on contemporary relationships. The cast of this high-profile, multi-star love drama includes Vidya Balan, Pratik Gandhi, Sendhil Ramamurthy from Hollywood, and Ileana D'Cruz. Vidya and Pratik will be starring together in a movie for the first time, making this the most unusual casting ever!

Atithi Bhooto Bhava
When Srikant runs into a middle-aged ghost who claims to be his grandson from a past birth, his world is turned upside down. When the spirit asks Srikant for assistance in meeting his long-lost love, things take an even more comedic turn.


Hardik Gajjar is the director of the 2022 Bollywood drama film Atithi Bhooto Bhava.

Jackie Shroff, Pratik Gandhi, and Sharmin Segal play the leading characters in the film Atithi Bhooto Bhava. The focus of the film is how Srikant's life spirals out of control after a ghost enters it.

The movie is on Zee 5 app from 23 September 2022. The movie was released on Zee 5.


Dedh Bigha Zameen
Pulkit is the director of the Bollywood drama film Dedh Bigha Zameen. In Dedh Bigha Zameen, Pratik Gandhi and Hushali Kumar are cast.

Phule
Ananth Narayan Mahadevan will write and direct the Bollywood biopic Phule in 2022. Pratik Gandhi and Patralekhaa will play the key characters in Phule.

Pratik Gandhi's Career Timeline
Pratik Gandhi's Controversy
Netizens wanted to Ban Pratik Gandhi's Movie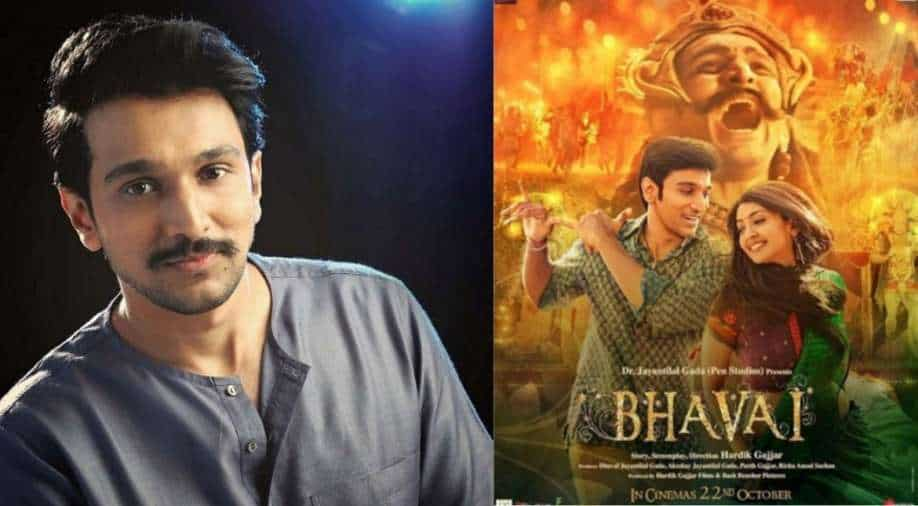 Following the release of the trailer for his Bollywood debut film, Bhavai, internet users are calling for the actor Pratik Gandhi's arrest and Twitter ban.

The film's first trailer included a scene between the Scam 1992 actor who plays Ram and his co-star. In the scenario, Gandhi's persona interrogates the actor portraying Ram about the treatment given to Surpanakha, Raavan's sister. A segment of the audience was offended by the scenario and claimed it offended their religious sensibilities; several of them demanded Pratik's arrest and expulsion.

The film's creators have since provided an explanation, stating that they have cut the scene from the movie and emphasized that it does not offend anyone's religious beliefs.

Pratik Gandhi received Queer dm's after Modern Love
Pratik Gandhi himself said in an interview that They've been messaging me frequently on Instagram. Because they had experienced emotions comparable to those that my character in the narrative experiences, they were able to relate to the story quite well. Some of them have messaged me to express that they hope the movie will help them communicate with their family members.

Pratik Gandhi's Net worth
The net worth of Pratik Gandhi is $1.4 Million or 30 crores in Indian Rupees.
30 lakh rupees is Pratik Gandhi's monthly salary.

Pratik Gandhi's Awards & Nominations
ITA Award 2021 - Best Actor in a Series for Scam 1992 - Won
Filmfare OTT Award 2021 - Best Actor for Scam 1992 - Won
Pratik Gandhi's Interesting Facts and Trivia.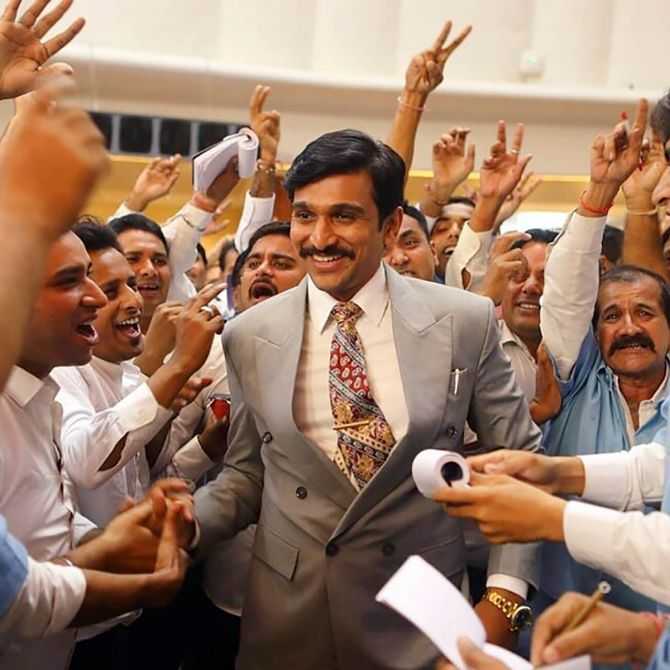 Pratik had always wanted to be a doctor since he was young, but his grades and test scores did not allow him to enroll in a medical school. As a result, he opted to pursue a two-year engineering degree in the hopes that it would help him find employment.
After receiving his engineering degree, he struggled to find employment and settled for a salesperson position, which he held for 11 months and used to promote energy-saving products. Later, he considered obtaining a degree in engineering.
Success never happens quickly, and Pratik Gandhi had financial instability at one point in his life that he was forced to rely on selling cockroach sprays near shopping centers.
He received constant criticism for his appearance and calls to stop acting because he doesn't appear to be a hero.
Additionally, Pratik has a record in the Limca Book of Records for a monologue he performed in his play Mohan's Masala. On the same day, he performed the play in three separate languages—English, Hindi, and Gujarati.
I feel sad for individuals who could not offer auditions like me, I have learned a lot from auditioning and being rejected which is why I am here today, Pratik said in an interview when asked about his thoughts on nepotism.
Social Media
Frequently Asked Questions