Prasad Oak Biography, Tv Shows, Age, Net Worth, Awards, Movies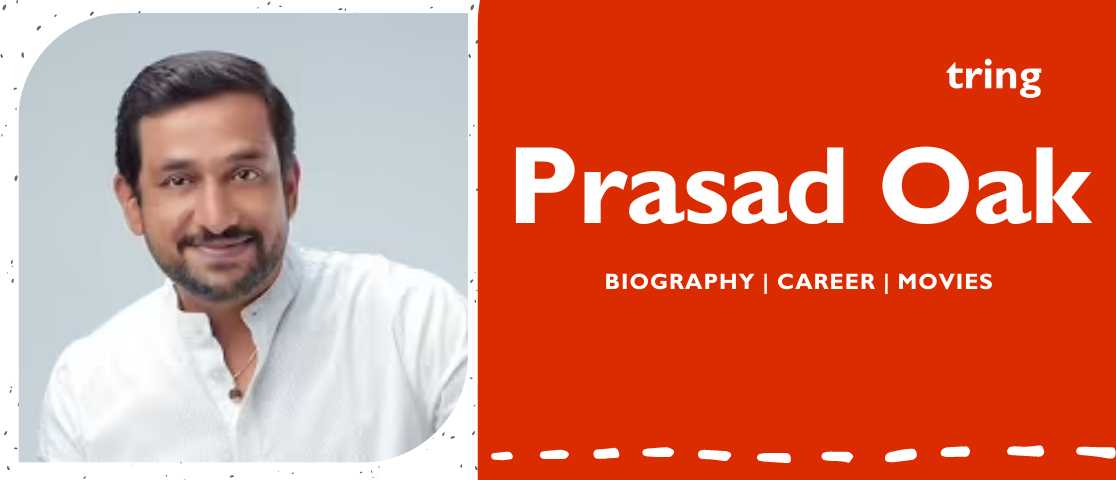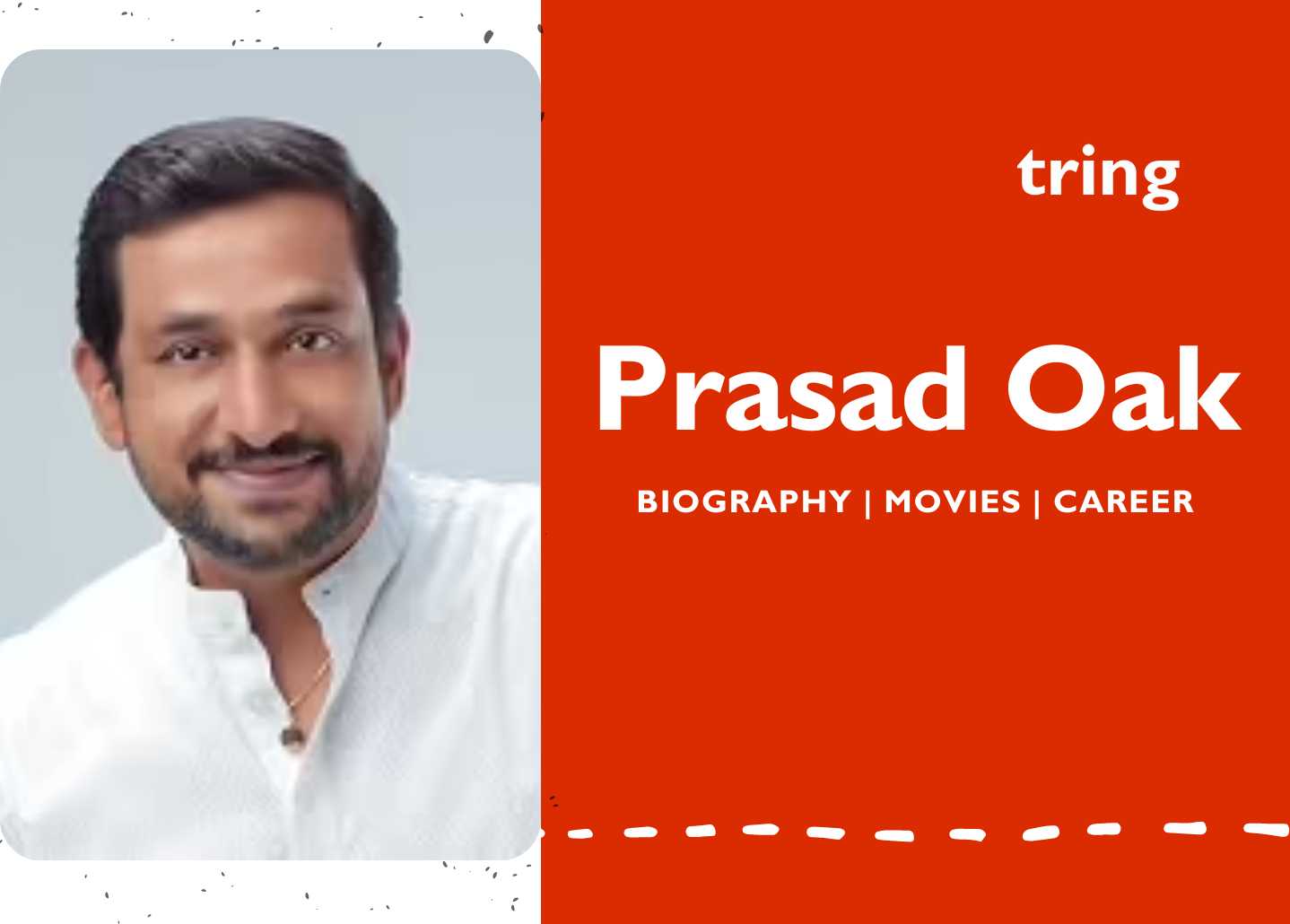 Biography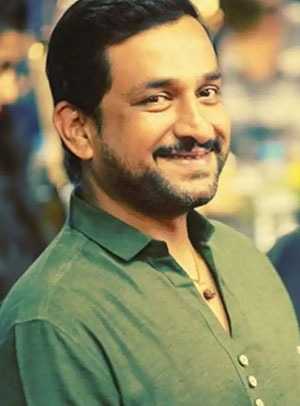 Prasad Prabhakar Oak is a film producer, actor, director, writer, singer, anchor, and poet. He won Sa Re Ga Ma Pa (Celebrity Round) in 2007 and was given the name Ajinkyatara. For the film Kaccha Limbu, he received two Filmfare Awards (best director and best film; 2018) and a National Film Award for Best Feature Film in Marathi.

Apart from acting, Prasad Oak is also a talented director and has directed several successful Marathi plays, such as 'Durga Zali Gauri,' 'Kartavya Ki Pariksha,' and 'Amar Photo Studio.' He also directed the Marathi film 'Hirkani' in 2019, which was based on the life of a 17th-century Marathi warrior mother named Hirkani.

Age
Prasad Oak is 49 years old in 2023. Prasad Oak was born on 17 February 1975 at Pune, Maharashtra. His zodiac sign is Aquarius

Education
Prasad Oak went to Bhave High School in Pune. He graduated from Brihan Maharashtra College of Commerce.

Wife
Manjiri Oak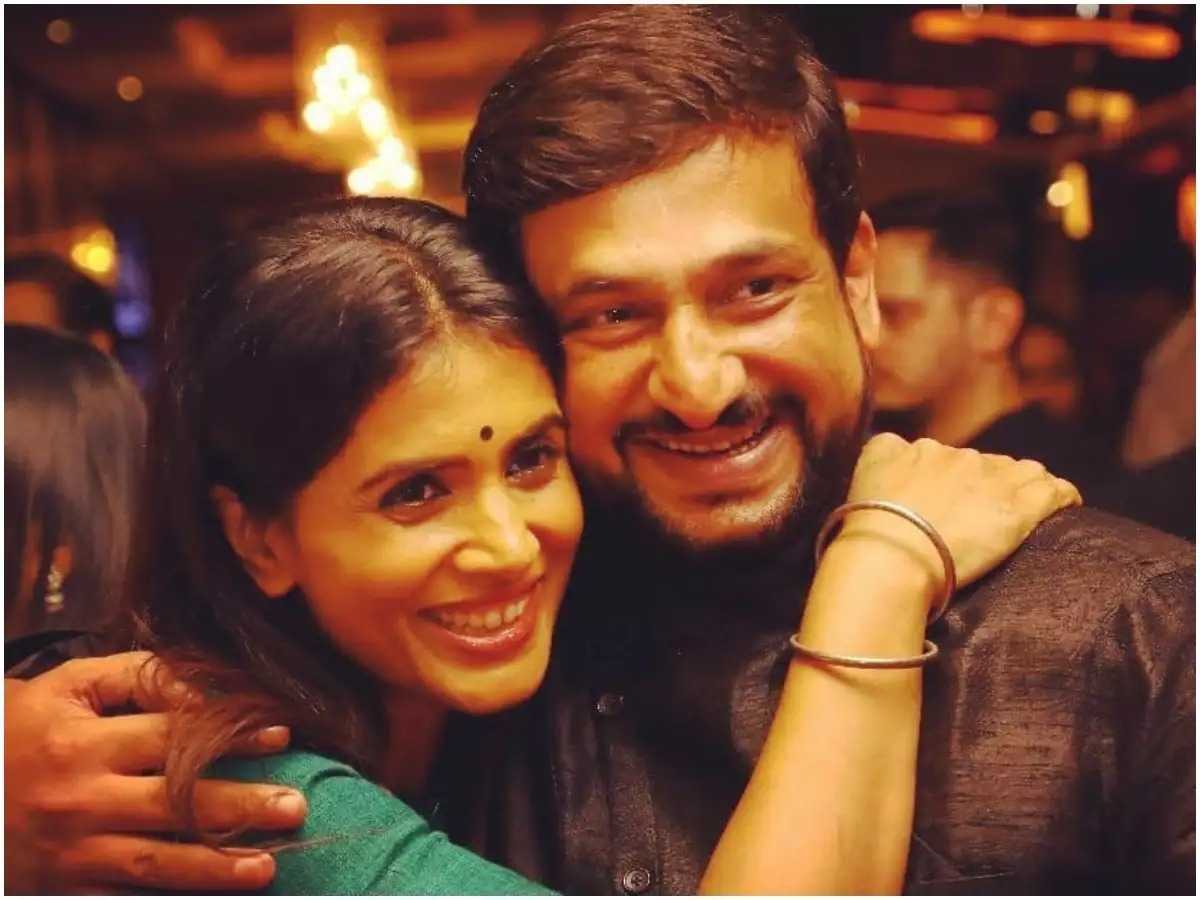 When it comes to their love story, these two have known each other for over 25 years. The couple met at a workshop and became best friends. However, the couple realised later that they could spend their entire lives together and married on January 7, 1998. They have two children named, Sarthak Oak & Mayank Oak.

Career
Oak began his career as an assistant director for the play Premachi Goshta, in which he worked with actors Shriram Lagoo and Nilu Phule. He made his television debut in Shree Adhikari Brothers' Badini. In Badini, he shared the screen with Mrunal Kulkarni.

His critically acclaimed role was in 'Andharyachya Parambya' which was a television series of the famous movie 'Barrister'. Oak has appeared in over 80 television serials. He appeared as a judge on the reality shows Dhinka Chika in 2008. His show Bhanda Suakhyabhare reached 500 episodes in June 2012.

Top 5 movies of Prasad Oak
Full 3 Dhamaal
Full 3 Dhamaal is a hilarious comedy film. Three friends (Priya Berde, Suchitra Bandekar, and Kishori Godbole) meet and decide to continue living their lives as before while their husbands are away. Mahesh Kothare is well-known for his sense of direction. The same outcome is predicted for Full 3 Dhamaal.

Prasad Oak's performance in Full 3 Dhamaal was widely appreciated by both critics and audiences. His portrayal of Rahul Pradhan was considered to be one of the highlights of the film, and his comic timing and delivery of dialogues were praised.

Ani... Dr. Kashinath Ghanekar
Abhijeet Deshpande directed and wrote the 2018 Indian Marathi biographical drama film Dr. Kashinath Ghanekar. The story revolves around Marathi film actor Kashinath Ghanekar. Sunil Phadtare produced it with Viacom18 Motion Pictures under the Shree Ganesh Marketing & Films banner.

Kashinath Ghanekar was played by Subodh Bhave, with Sonali Kulkarni, Vaidehi Parashurami, Sumeet Raghavan, and Nandita Dhuri-Patkar providing support. Dr. Kashinath Ghanekar, a Bombay (Mumbai) dental surgeon, decides to pursue acting.

Despite numerous personal and professional challenges. Kashinath was Marathi cinema's first superstar. His most notable performance was as Lalya in the Ashroonchi Zhali Phule.

Farzand
Farzand is a 2018 Indian Marathi-language historical drama War film directed by Digpal Lanjekar and produced by Swami Samarth Creations LLP. Sandip Jadhav, Mahesh Jaurkar, and Swapnil Potdar co-produced the film. Prasad Oak, Ankit Mohan, Chinmay Mandlekar, Mrinal Kulkarni, Mrunmayee Deshpande, Neha Joshi, and Sameer Dharmadhikari star in the film. It's the first in an eight-film series based on the Maratha Empire.

Fatteshikast was the film that came after it. Farzand tells the story of warrior Kondaji Farzand, who defeated 2500 enemy soldiers in three and a half hours in 1673 with the help of 60 warriors. On June 1, 2018, the film was released. The film received mostly favourable reviews and was deemed a commercial success.

Ye Re Ye Re Paisa 2
Ye Re Ye Re Paisa 2 is a Marathi comedy drama film directed by Hemant Dhome and produced by Ameya Vinod Khopkar, Purple Bull Entertainment, Trance VFX Studios Pvt Ltd, and Panorama Studios. In addition to Sanjay Narvekar, Anand Ingle, Pushkar Shrotri, and Mrinal Kulkarni, the film also stars Aniket Vishwasrao and Smita Gondkar in supporting roles. On August 9, 2019, it was released. As revealed at the end of the film and in Bigg Boss Marathi Season 2, a sequel is in the works. The said sequel implies that the film is now available on Prime. It's an amusing comedy.

The missing actor's name is Prasad Oak, he joins the team of Vidarbha Bank defaulters chosen by recovery agent Jaggu (Sanjay Narvekar) against a one crore offer from the bank's CEO (Mrinal Kulkarni). Anand Ingle, Jaggu's brother-in-law, assists him. The team arrives in London to apprehend Niraj Shah, who has defrauded the bank for thousands of crores. The sequel to the 2018 comedy drama Ye Re Ye Re Paisa is Ye Re Ye Re Paisa 2.

Dharmaveer
Dharmaveer is a 2022 Indian Marathi-language biographical political drama film written and directed by Pravin Tarde and produced by Zee Studios' Mangesh Desai. It tells the story of Anand Dighe, the late Shiv Sena leader. Prasad Oak, Kshitish Date, Makarand Paddhye, Snehal Tarde, and Shruti Marathe star in the lead roles.

The film was released in Indian theatres on May 13, 2022, and premiered on ZEE5 on June 17, 2022. Positive reviews praised Prasad Oak's performance as Anand Dighe as well as Pravin Tarde's screenplay, dialogues, and direction. The film grossed 13.87 crore in its first week and was a huge box office success. Dharmaveer is the third highest grossing Marathi film of 2022.

Must Watch TV Shows of Prasad Oak
Asambhav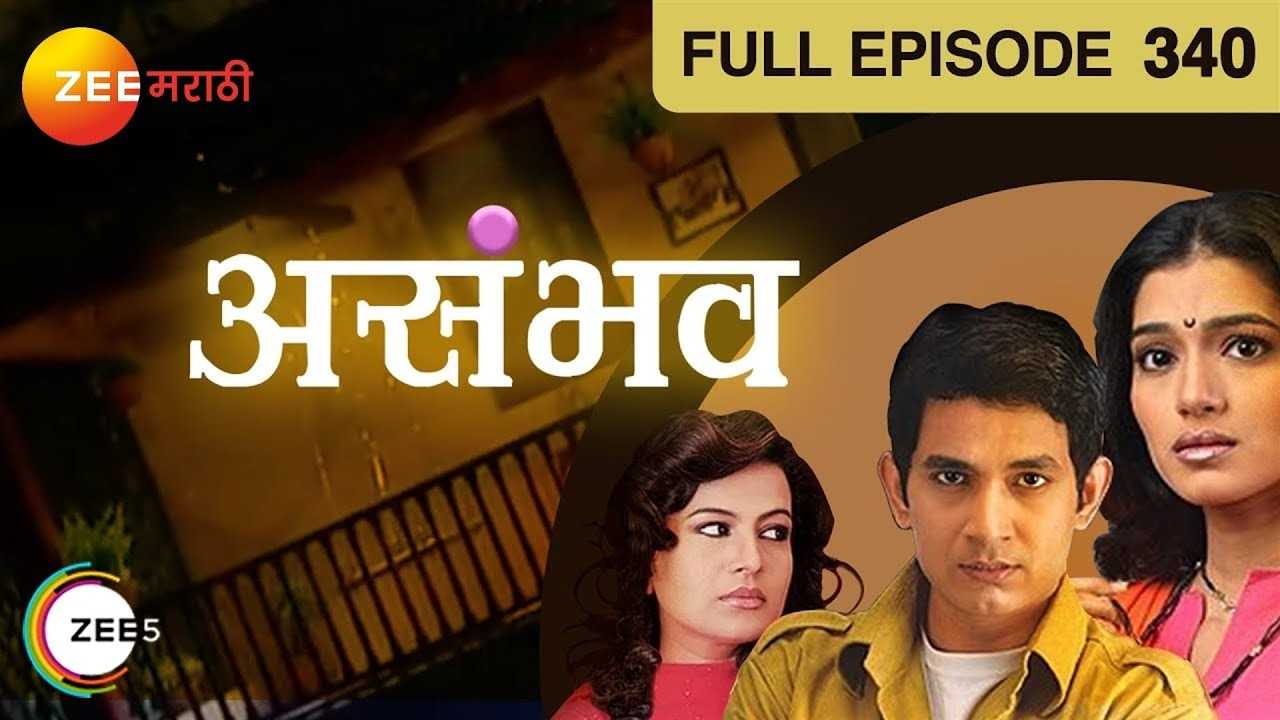 Asambhav is a Zee Marathi television series that aired in India. The show's lead actors were Umesh Kamat and Urmila Kanetkar. It won several awards. The series is based on the popular Hindu concept of reincarnation. The drama revolved around the cast, who were portrayed as reincarnations of previous lives and the dramatic events that occurred in their lives. Chinmay Mandlekar wrote the screenplay for the serial, which was directed by Satish Rajwade.

The show debuted on February 12, 2007, as a replacement for Vadalvaat. Moreover, Prasad Oak's performance in Asambhav showcased his versatility as an actor. He effortlessly transitioned from serious and dramatic scenes to lighthearted and comedic moments, demonstrating his range and talent. It helped establish him as one of the most talented actors in the Marathi entertainment industry

Vadalvaat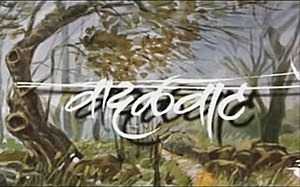 Another classic series on Zee Marathi was Vadalvaat, which followed the life of a journalist named Abasaheb Choudhary. He was the owner of the daily newspaper Nirbhid, through which he and his family tried to keep journalism alive and fought for the truth in any way they could. From 2006 to 2008, the show kept viewers entertained with its gripping storyline. The show featured actors such as Chinmay Mandlekar, Pankaj Vishnu, Subodh Bhave, Shweta Shinde, Prasad Oak, and others.

Honaar Soon Mee Hyaa Gharchi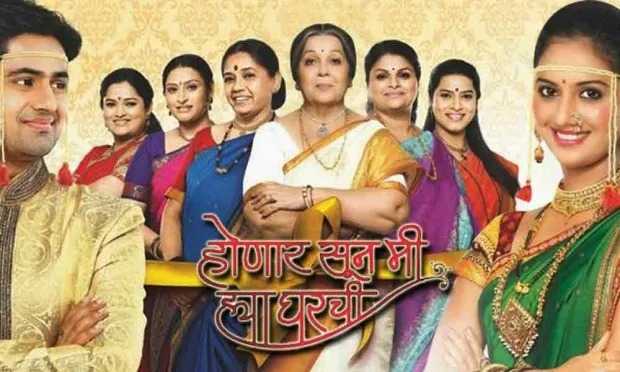 Honaar Soon Mee Hyaa Gharchi is a Zee Marathi television series that aired in India. Shrirang (Shree) lives with his grandmother and five mothers in the story. When Shree marries Janhavi, she is confronted with six mothers-in-law. Pradhan and Ketkar, the lead actors, won the best actress and best actor awards at the Zee Marathi Awards in 2013.

At this award ceremony, the show received 11 awards in various categories. Pradhan's mangalsutra, which had three lines, became popular and was even sold on eBay. Pradhan and Ketkar married in real life on February 8, 2014, in Pune. However, they divorced in 2016. The show aired 808 episodes before ending on January 24, 2016.

Career Timeline
Net Worth
Prasad Oak's net worth is $5 Million. His primary source of income is his work in the entertainment industry, which includes acting, directing, and producing. Apart from acting and directing, Prasad Oak is also involved in writing and has penned the script for several Marathi films.
He has won several awards and accolades for his performances and directorial skills, including the Maharashtra State Film Award for Best Director for his film Hirkani.
10 Interesting facts about Prasad Oak
Prasad Oak is descended from a Maharashtrian Hindu family.
Prasad began his career as an assistant director in the Marathi play Premachi Goshta in 1996. Later in his career, he appeared in several Marathi plays, including Adhantar, Nandee, Magna Talyakathi, Ranangan, Abhas, and Altan Paltan.
Prasad has performed in Marathi films such as Doghat Tisr Ata Sagal Vista (2008) and Joshi Ki Kamble (2010). (2008).
Prasad enjoys watching movies and reading books in his spare time.
Prasad has a pet dog named Mascara.
Prasad Oak frequently posts pictures of himself smoking on social media.
In his acting career, Prasad Oak has appeared in over 80 television serials and 39 films.
Prasad won the Sa Re Ga Ma Pa singing competition in 2007, as well as the title Ajinkyatara in a contest between Marathi celebrities.
Prasad judged the reality show Dhinka Chika in 2000, and the Marathi comedy show Maharashtrachi Hasya Jatra in 2020.
Prasad Oak's Marathi film Kaccha Limbu, directed by him, won the National Film Award in 2017.
Profile Summary
Social Media
Frequently Asked Questions