Poonam Pandey Biography Family Affairs Career Movies Net Worth

Faraz Shaikh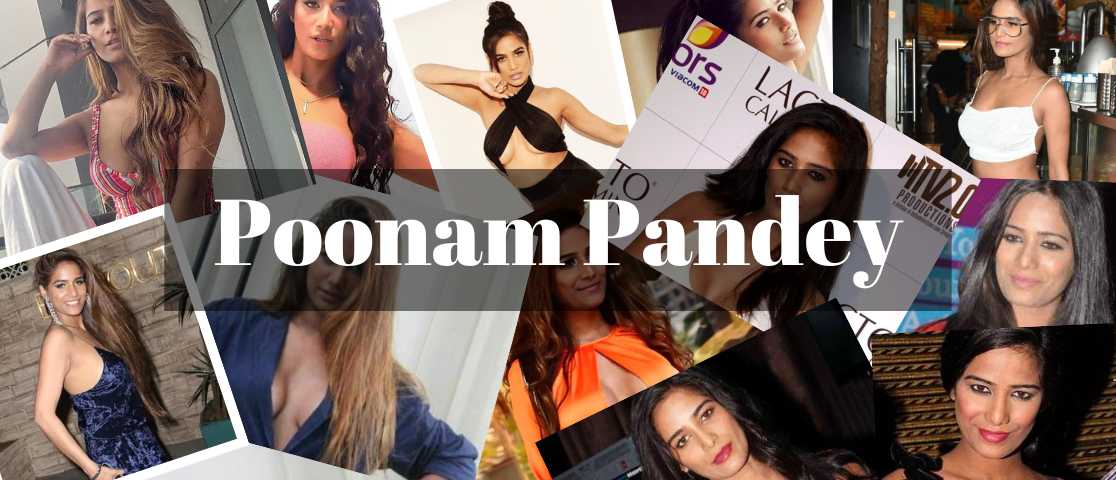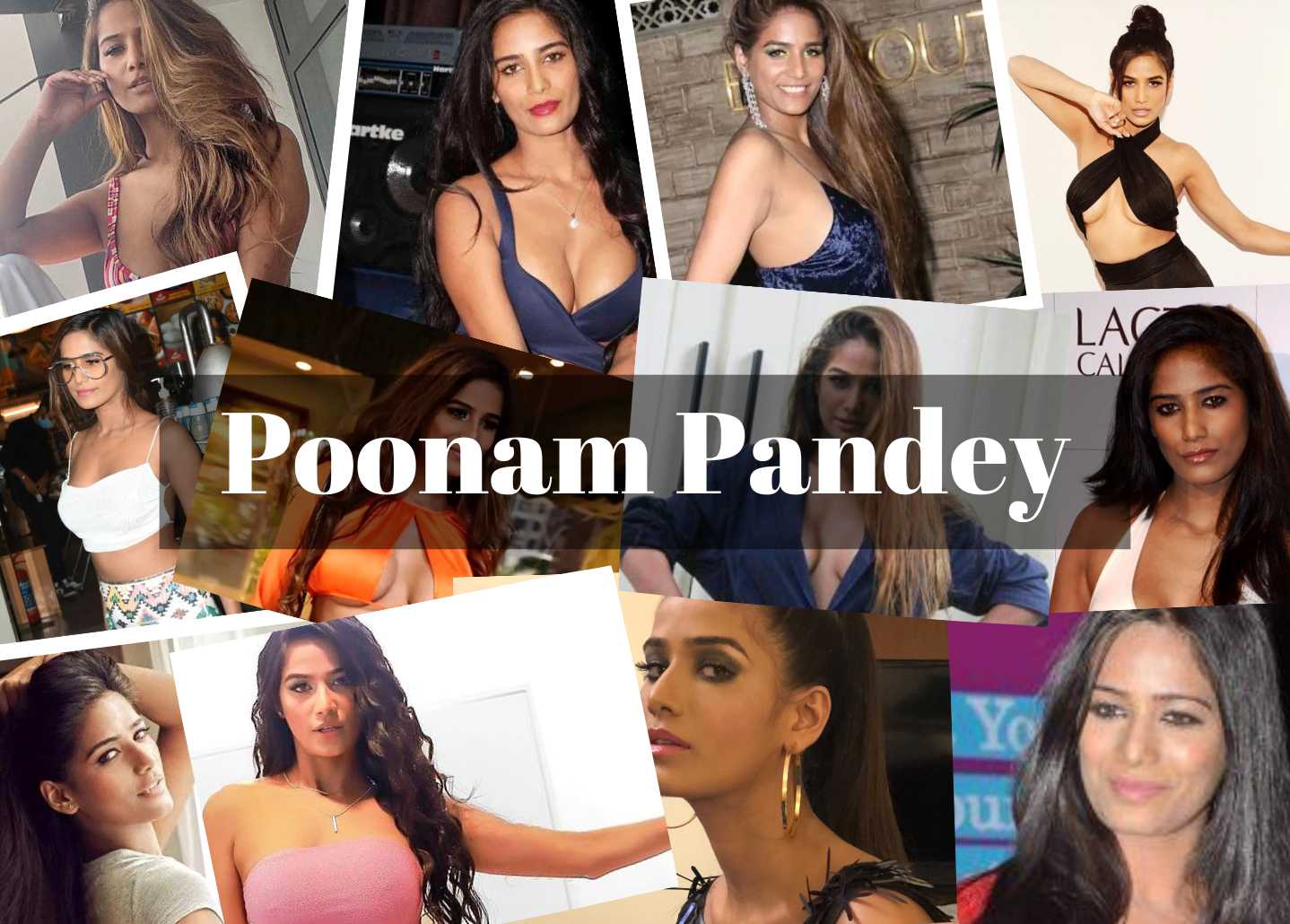 Poonam Pandey's Biography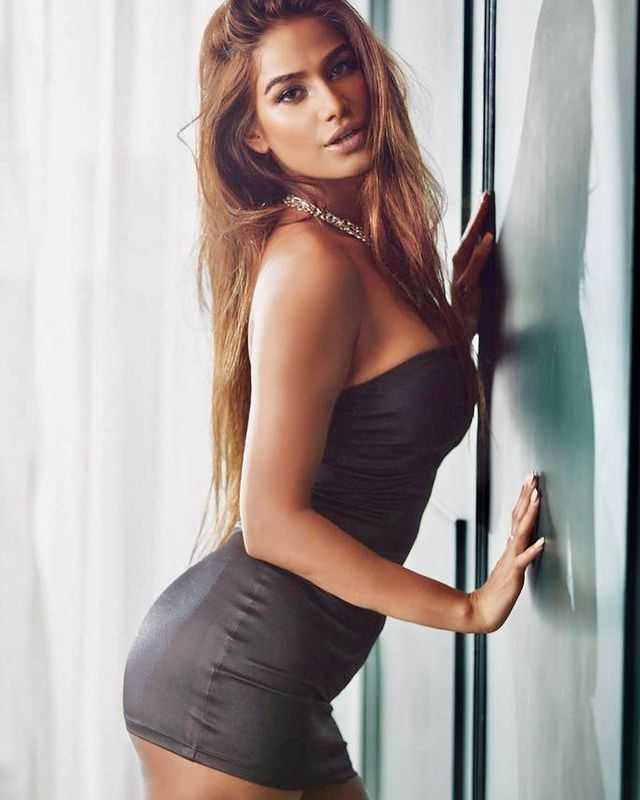 Poonam Pandey is an Indian actress, model and celebrity best known for her roles in adult films and other short films. She began her acting career in 2013 with her debut Bollywood film Nasha, which was a piece of seduction and represented school love life.

Poonam Pandey has also appeared on the front covers of several magazines. She rose to prominence after showcasing herself on various social media platforms, which proved to be a watershed moment.

Poonam Pandey created a mobile application, which was a fantastic idea, but it was banned by Google and met with opposition shortly after its release on the Play Store, and it is now only available on her official website.

Poonam Pandey made her acting debut by posting adult videos, which became the first step in her career. It was a starting point and an opportunity to attract traffic to her videos.

Poonam Pandey's Age
Poonam Pandey was born on March 11, 1991, in Kanpur, India. Poonam Pandey's age is 31 years as of 2022. Poonam Pandey's zodiac sign is Pisces.
Poonam Pandey's Family
Poonam Pandey is from Kanpur. Poonam Pandey was born on 11th March 1991. Poonam Pandey's father is Shobhanath Pandey and Poonam Pandey's mother is Vidhya Pandey. Poonam Pandey has a brother and a sister. Poonam Pandey's brother is Nilesh Pandey and her sister is Shraddha Pandey. Poonam Pandey is originally from Kanpur.
Talk To Similar Celebrities
Poonam Pandey's Education
Poonam Pandey was born into a Kanpur family. She started her career as a model. She was one of the top nine Gladrags Manhunt and Mega model Contest contestants and appeared on the cover of the fashion magazine. Poonam Pandey rose to prominence through her social media accounts, particularly Twitter, where she began posting semi-naked photos. Her revealing photos have gotten a lot of attention in the media.
Poonam Pandey Boyfriend/Relationship
Poonam Pandey And Sam Bombay Marriage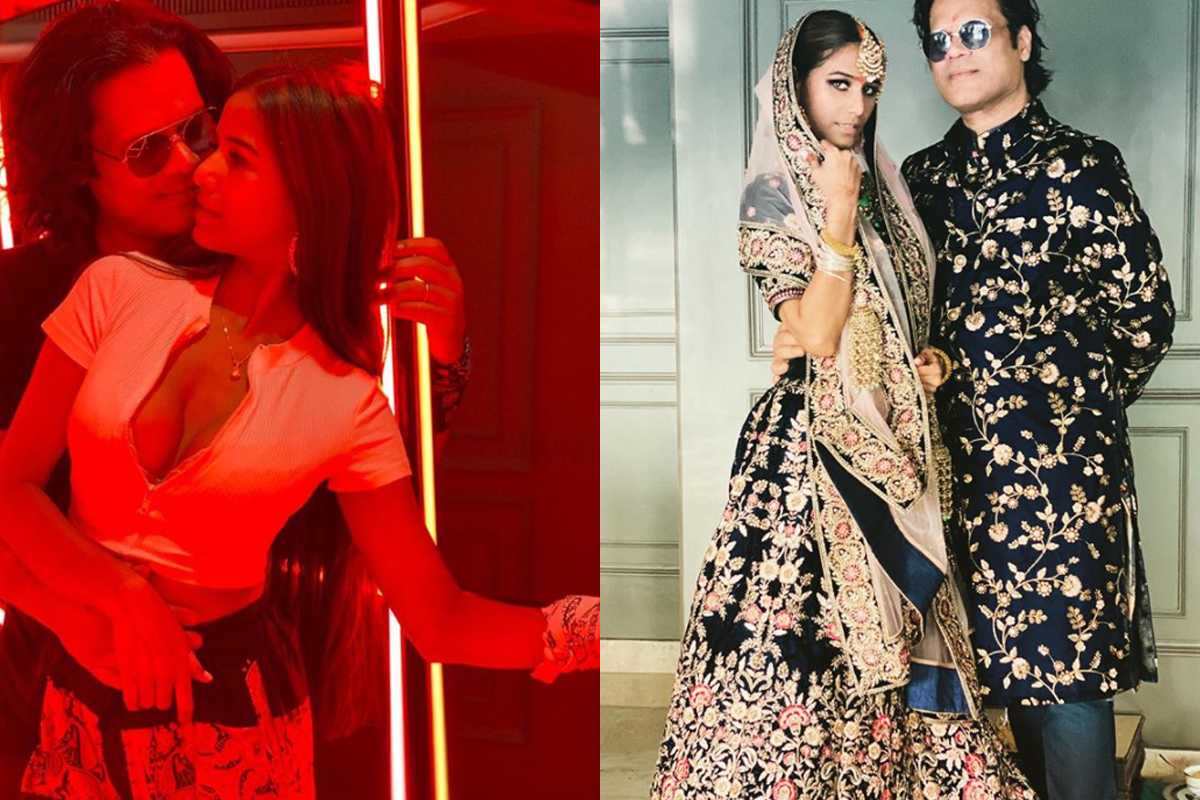 Poonam Pandey married Sam Bombay in September 2020. Poonam wore a blue lehenga choli with floral motifs and zari embroidery. She completed her look with a sheer pink dupatta and heavy gold jewellery. Sam was dressed in a bandhgala blue kurta with gold motifs and pants. Poonam chose a pista green blouse and skirt for her Mehendi ceremony and accessorised with gold and Kundan jewellery.

Poonam Pandey had accused her husband, Sam Bombay, of physically assaulting her. On November 8, Mumbai police arrested Sam. Poonam is currently in the hospital after suffering head, eye, and face injuries. Poonam Pandey has previously filed a complaint against Sam Bombay. Poonam filed a complaint against Sam for assaulting, molesting, and threatening her two weeks after their wedding in 2020. She decided to divorce Sam, and he was arrested in Goa. Poonam told the Times of India that her relationship had always been 'abusive,' and that it wasn't a good idea to stay with someone who had 'beaten' her up 'like an animal.'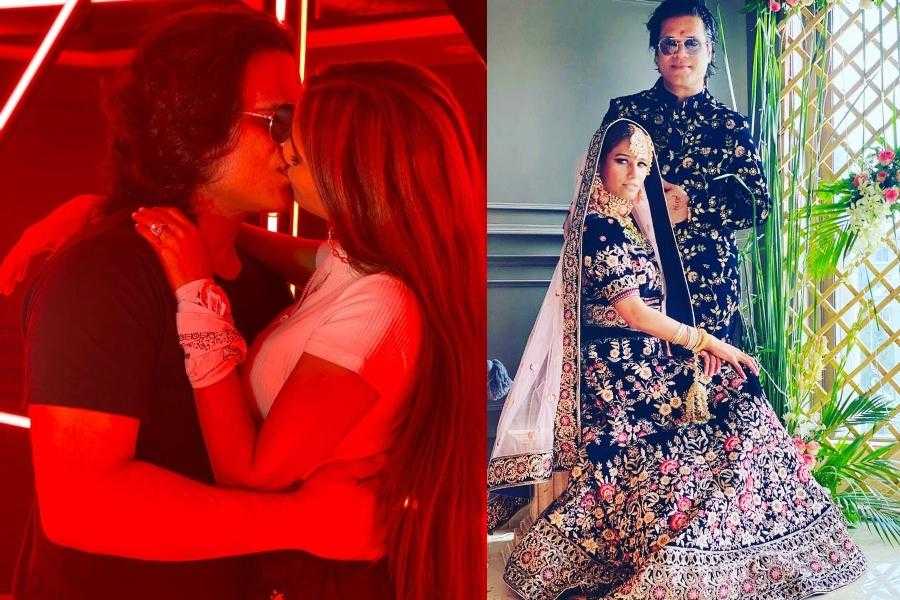 Poonam had stated about the incident that prompted her to take legal action against Sam Bombay in 2020, 'Our argument escalated and he began hitting me.' I thought I was going to die when he choked me. He punched me in the face, grabbed my hair, and slammed my head against the bed's corner. He knelt on top of me, pinned me, and assaulted me. I managed to break free and run out of the room.'

Poonam Pandey's Career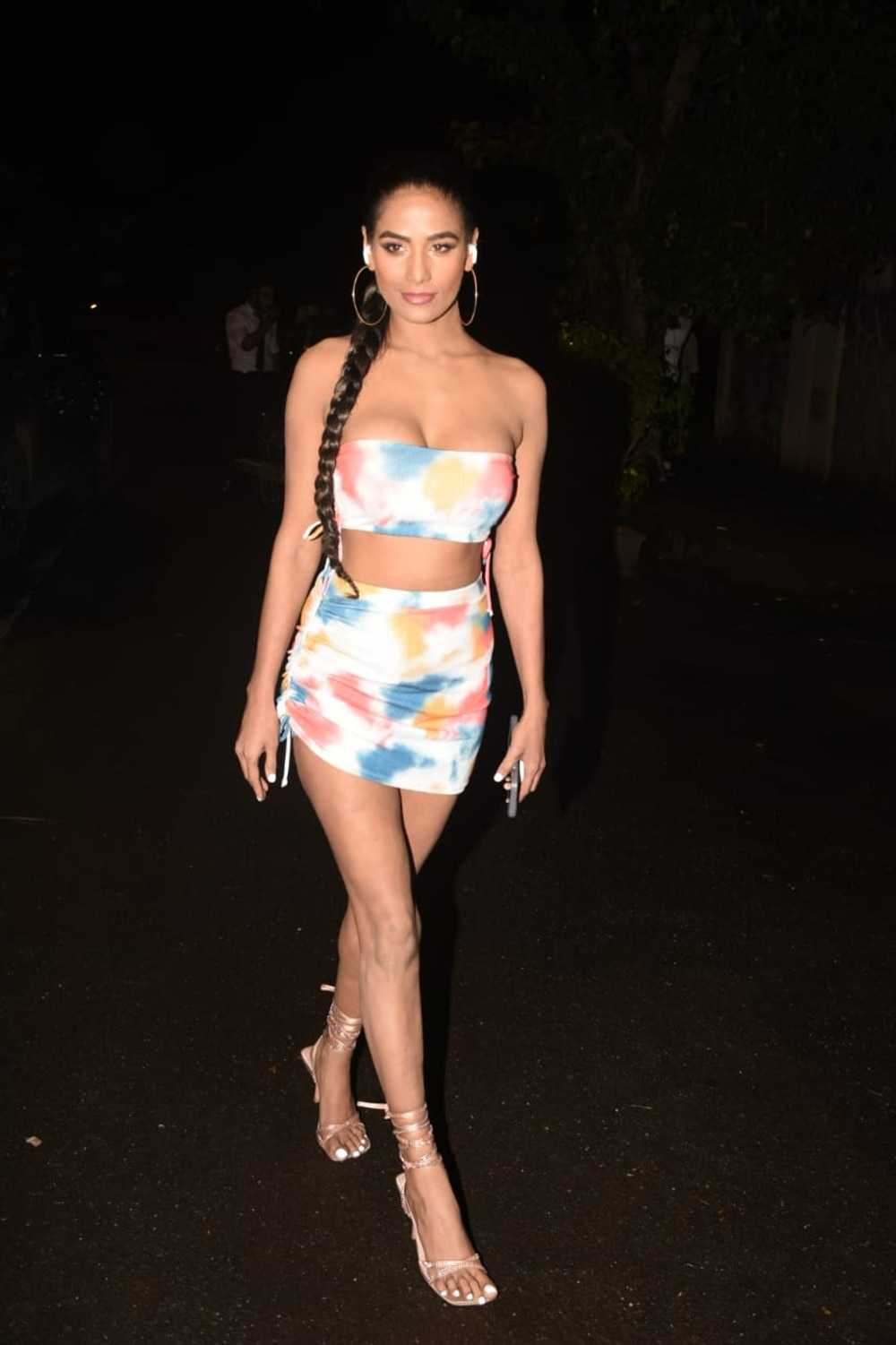 In 2013, she starred as the female lead in her debut film Nasha. She was cast in the role of a high school teacher who was seductive to one of her favourite students. Some news outlets describe her role as a perfect drama teacher, with Poonam performing admirably, while others claim she is a part of Seductress.

Some of her hoardings were destroyed because they appeared to be highly seductive and had a negative impact on the young. Poonam Pandey has been featured in a number of magazines, businesses, and brands. Poonam Pandey moved on to work in a Kannada movie song, 'Love Is Poison,' after her outstanding performance in her debut film, 'Nasha.'

She wasn't a one-trick pony who only performed in one language. Instead of only working in Bollywood films, she also dabbled in Tollywood. In 2015, she appeared in the Telugu film 'Malini and Co.,' as well as the Hindi film 'Uvaa.' She was able to showcase her role in several television shows during the same year.

Poonam Pandey Movies
Nasha
Teenager Saahil gets into trouble when he develops feelings for his drama teacher, Anita. He becomes so dangerously fixated on her, though, that it has terrible repercussions for both of them.

Love Is Poison (Kannada)
The film is about today's youth, who make rash decisions. The protagonist in the film is a village boy who comes to the city and falls in love with the heroine.
Malini & Co. (Telugu)
A 2015 Indian action movie in Telugu with a terrorism theme is titled Malini & Co. Samrat Reddy, Suman, and Poonam Pandey all appear in the movie. The life of a female masseuse is the subject of the movie.

Poonam Pandey TV Shows
Lock Upp
Lock Upp: Badass Jail, Atyaachari Khel! is an Indian reality competition television series. Its first season is titled Lock Upp. Kangana Ranaut served as the host, and it debuted on ALTBalaji and MX Player on February 27, 2022. On May 7, 2022, the show's grand finale, also known as the 'Badass Finale,' took place.

Munawar Faruqui was crowned the winner, and Payal Rohatgi was named the runner-up. A group of famous people are imprisoned in a facility without access to basic comforts. They work together in teams to complete tasks that will meet their basic needs and allow them to survive inside the LockUpp until only one team is successful.

Poonam Pandey's Upcoming Movies
There is no announcement about Poonam Pandey's Upcoming Movies


Poonam Pandey's Career Timeline
Poonam Pandey's Net Worth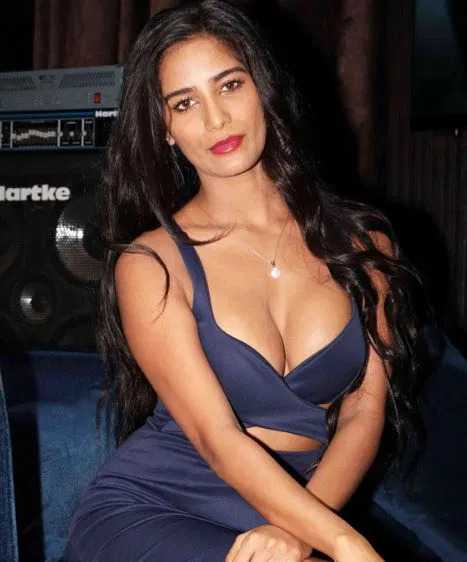 Poonam Pandey's net worth is estimated to be around $ 7 million, or 60 crores. Poonam Pandey, according to reports, charges around Rs 1 crore for a film.

Poonam Pandey lives in the affluent Bandra district of Mumbai. When it comes to her car collection, Poonam owns a luxury BMW 5 Series sedan as well as a Skoda.

Poonam Pandey makes a lot of money from modelling and brand endorsements. Poonam Pandey also has her own website and mobile app where she posts her personal and daring videos. Poonam Pandey earns a lot of money from the website as well.

5 Interesting Facts about Poonam Pandey
People began to recognise the actress after she made a promise on Twitter that she would strip if the Indian Cricket Team won the 2011 Cricket World Cup. They won the match, and she did not strip because the BCCI prohibited her from doing so.
Poonam decided to promote her debut film 'Nasha' in a unique and different way. She launched a contest in which the person who tweets the most romantic Valentine's Day message for her will win a hot bikini worn by Poonam in the film Nasha!
The actress also promised to strip if KKR won the 2012 IPL, and since KKR won, she kept her promise and stripped for her fans.
Among many notable awards and honours, the stunning actress Poonam Panday was named Google's Most Searched Celebrity in 2012. And it felt like a big victory for her.
The actress posted a video on her YouTube channel titled 'Bathroom Secrets,' which irritated Indian audiences and was later blocked by the most popular streaming platform YouTube.
Poonam Pandey Profile Summary
Social Media
Frequently Asked Questions