Pat Cummins | Biography Birthday Family Struggles Net Worth Age

Madonna Colin Farro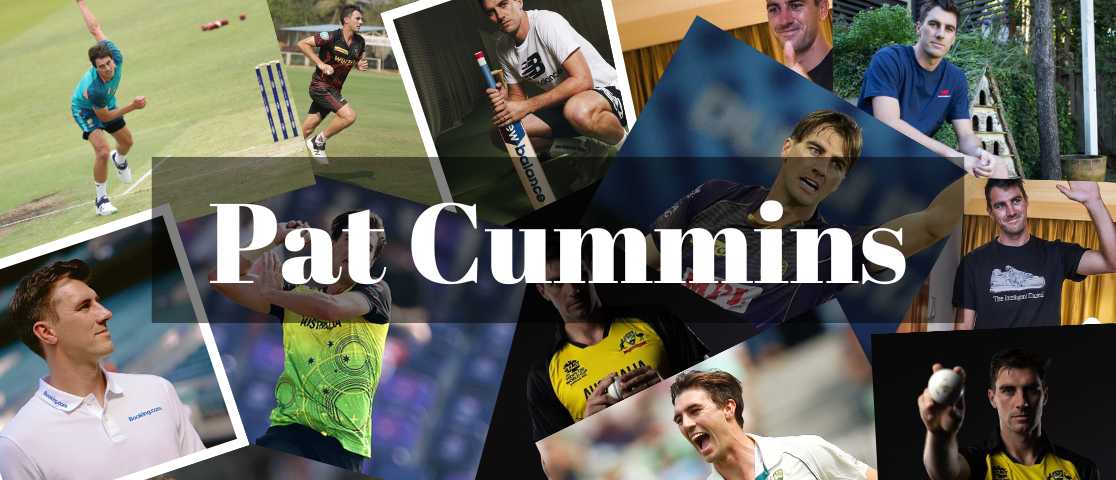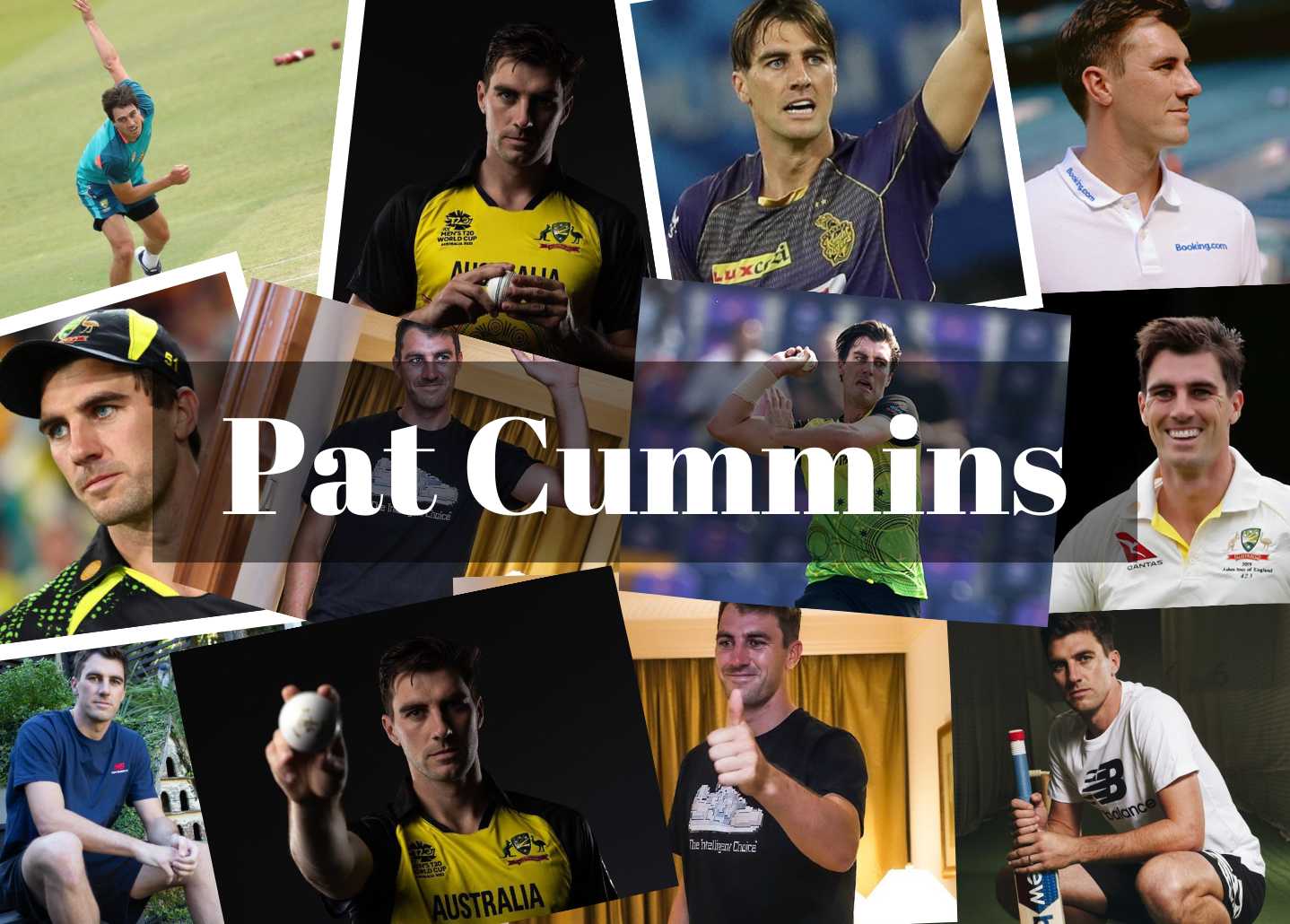 Australian cricketer Patrick James Cummins now serves as the team's Test and ODI captain. He is a hard-hitting right-handed batsman and a fast bowler. He competes for New South Wales on the home front.
Pat Cummins Age and Biography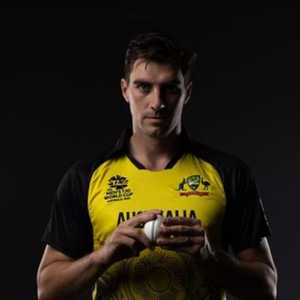 Patrick James Cummins, also known as Pat Cummins, was born on May 8, 1993; Pat is 29 years old. His zodiac sign is Taurus. At the age of 18, Cummins made his Test debut in 2011. Pat Cummins was born in Westmead, Sydney, Australia.

After that, injuries kept him from playing international cricket until 2015 and Test cricket till 2017. After the 2019 cricket season, Cummins received the ICC Test Player of the Year award and the Allan Border Medal for the finest Australian cricketer of the year. The ICC test bowling rankings as of May 2022 place Cummins as the top bowler in the world.

Pat Cummins Family and Childhood
Pat Cummins is born in Westmead, New South Wales, Australia, on May 8, 1993. With his brothers, he played cricket at the Glenbrook Cricket Club as a child. He looked up to Brett Lee and constantly desired to be a fast bowler like him.

Pat Cummins grew up in a family that included his parents, two sisters, a brother, and other relatives. Pat Cummins fathers name is Peter Cummins, and Maria Cummins is his mother. The Cummins family' has five kids. Laura Cummins and Kara Cummins are the names of Pat Cummin's sisters. Tim and Matt Cummins, two of his brothers, are older than Pat.

Becky Boston, Pat Cummins' longtime girlfriend, is now officially engaged. The first time Becky Boston shared a photo of herself with Pat Cummins on social media was in 2014. In February 2020, Pat Cummins asked Becky to marry him. They were only in a relationship for six years, after which Pat proposed to her. Becky is three years older than the speedster.

On Friday, Pat Cummins's child was born on October 8, 2021. Albie is the name of Patrick James Cummins's son, who was born before the couple tied the knot and is now ten months old, and the new family included adopted a dog and called him Norman.

Talk To Similar Celebrities
Pat Cummins Education Qualification
Pat Cummins studied at St. Paul Grammar School, where he completed his schooling. After finishing high school, he applied for admission to the University of Technology, Sydney, to pursue a Bachelor of Business degree. He was selected as an Elite Athlete Program scholar, which assisted him in finishing his graduation.

With his brothers, he played cricket at the Glenbrook Cricket Club as a child. He looked up to Brett Lee and constantly desired to be a fast bowler like him, which helped him due to his love of cricket and success in junior club-level competitions.

Pat Cummins Girlfriends and Relationship
Becky Boston (2016-present)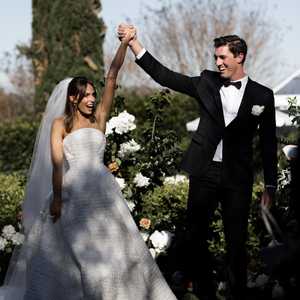 Pat Cummins proposed to Becky Boston in the month of June 2020. On 29th July 2020, Patrick Cummins wed his longtime love Becky Boston with a grand and glamorous ceremony that took place at the Chateau Du Soleil, a French-inspired destination in Byron Bay, in the presence of their family and friends. On October 12, 2021, a baby boy called Albie Boston Cummins was born to them.

Beck Boston, Cummins' wife, is a native of England. She is an Interior designer and runs an internet company selling opulent home décor. Becky Boston enthusiastically shows up to cheer on her husband in all of his matches. She proudly posts her husband Cummins' accomplishments and cricket records on her social media.

Pat Cummin's Struggles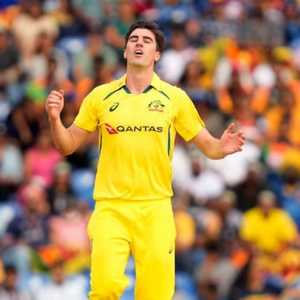 Pat Cummins suffered a heel ailment after enduring his test debut, for which Cummins was later forced to miss the entire summer of 2011–12. Australia's provisional lineup for the ICC Under-19 World Cup chose Pat Cummins, which took place in Queensland in August 2012.

When Cummins returned to Australia in November after competing for Australia in the 2012 T20 World Cup and the Sydney Sixers in the 2012 Champions League, he suffered a stress fracture in his back, which prevented him from participating in 2012/13 home summer. After playing for Australia again in August 2013, Cummins missed the remainder of the 2013–14 summer due to a stress fracture that flared up again. Working with Dennis, he returned to the BBL in January 2014. He worked with Dennis Lillee throughout his layoffs to reshape his bowling action and returned to the BBL in January 2014.

Cummins played in four matches for Australia during their successful 2015 World Cup campaign after putting his focus on white-ball cricket in 2014. After Ryan Harris' retirement, Cummins was a last-minute addition to the 2015 Ashes team, but he was not chosen for a test during the series. He played in both the ODI and T20I series on the same tour. Cummins' stress fracture re-emerged during the ODI leg of the tour, and for the fourth time in five years, he was forced to miss the entire home summer.

Pat Cummins Matches and Career
Pat Cummins Domestic Career
The Glenbrook Cricket Club was where Pat Cummins began his junior cricket career. In 2010, he joined first-class cricket and played for Penrith.His domestic career had its most significant year in 2010–11, as he became the T20 Big Bash League's top wicket-taker that year. He played in his first first-class match against Tasmania in March 2011 and recorded his first four-wicket haul.
Pat Cummins IPL career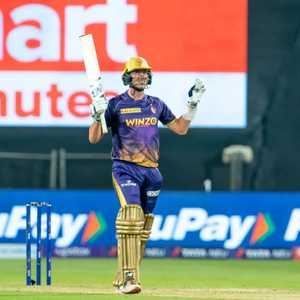 Kolkata Knight Riders acquired Pat Cummins in 2014 due to his incredible speed and consistent ability to strike the deck. Throughout the following two seasons, he only played in 4 games due to injuries and a lack of opportunities.In preparation for the 2017 IPL, Delhi Capitals later purchased the Australian bowler.

Twelve games were played, and Cummins took 17 wickets. But after being acquired by KKR for a staggering 15.50 crores, he became the most expensive purchase in the 2020 IPL Auction (AUD 3.17 million). For pacer Cummins, the purple and gold are back. In 14 games, he took 12 wickets, including four in the 2020 IPL season.

Cummins participated in seven games in Cummins participated in seven games during the first half of the IPL 2021 but opted not to go to the UAE for the second leg to be at his wife's side after the birth of their first child. With the help of four boundaries and six sixes, Cummins slammed an unbeaten 66 in 34 balls, showcasing his power-hitting prowess with the bat. Even though KKR lost the game by 18 runs, the world saw a new side of Cummins.

Before the IPL 2022 auction, KKR released Cummins, but the franchise chose to keep him for INR 7.25 crores despite fierce competition from both new IPL franchises Lucknow and Gujarat. Cummins criticised the IPL in his first game for KKR in 2022. Cummins blasted the joint-fastest fifty in IPL.

To tie KL Rahul's record, he hit his fifty against the Mumbai Indians in just 14 balls. In the five games the Australian speedster played this season, he also took seven wickets. After receiving runs against him, he was benched for a few games. For pacer Cummins, the purple and gold are back.
Pat Cummins Test Career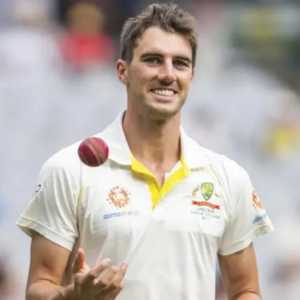 At the incredibly early age of 18, Cummins made his Test debut, a milestone that few individuals have only accomplished to date. When Cummins made his Test debut against South Africa in 2011, people had too high expectations for him.
As Australia won the urn with a 2-2 record in the five-Test series, Cummins concluded the 2019 Ashes in England with the most wickets (29 in 10 innings).

During Australia's summer of 2019, Cummins took 8 and 12 wickets against Pakistan and New Zealand. In four games in the Border-Gavaskar Trophy 2020–21 against India, Cummins took 21 wickets. Although Australia lost 2-1 on their home ground for the second time in a row, he was the leading wicket-taker of the series from both sides.

Cummins replaced Tim Paine as Australia's Test captain soon before the 2021–22 Ashes. With 21 dismissals in four games at an average of 18.5, he finished the coveted Test series with the most wickets once more. Cummins had previously led the Ashes bowling charts twice. In the three Test matches played in Pakistan, he was responsible for 12 dismissals, including the game-winning performance of 5/56 in Lahore that gave Australia the series victory.

Pat Cummins ODI Career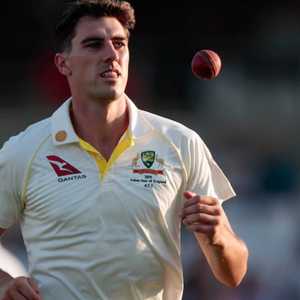 Cummins was a member of the Australian team that won the 2015 World Cup, but he only participated in two games because of repeated injury issues and the availability of James Faulkner, Mitchell Johnson, and Mitchell Starc as pace options.

He was chosen for the ODI series against India in 2019. He took 0-48 in the first ODI's 10 overs before taking 4-29 in the second ODI. Cummins, though, limited India to 358/9 in the fourth ODI, recording his best ODI bowling stats of 5/70. In 2019, Cummins recorded 31 wickets, 14 of which came in the 2019 ICC World Cup.

In the opening game against South Africa, Cummins recorded his 100th ODI wicket on February 29, 2020, against South Africa. Since the Covid-hiatus ended in June 2020 and cricket restarted, Cummins has only participated in nine ODI games. His promotion to Test captaincy and the increase in T20I matches outside of the global T20 leagues were two important contributing factors.

Cummins was appointed Aaron Finch's replacement as the captain of Australia's ODI team on October 18, 2022.

Pat Cummins T20I Career
In 2011, Pat played in his first international match against South Africa. He grabbed five wickets in total, two in the first game and three in the second of a two-match T20 series. Contrary to lengthier forms, Cummins wasn't a consistent T20I player. In his 18 T20 International games between 2011 and 2018, he only took 23 wickets at an average of 20.47.

The Australian fast bowler has just started the T20I playing XI regularly since 2019; he also significantly contributed to Australia's victory in the T20 World Cup in the UAE in 2021. In the competition, he took five wickets and was excellent in the slog overs, giving up 7.10 runs per over. Cummins kept his spot in the Australia-hosted T20 World Cup in 2022.

Pat Cummins Matches and Sat's! (as of 2022)
Pat Cummins Bowling Stats!
Pat Cummins Controversies
Coach Justin Langer March (2022)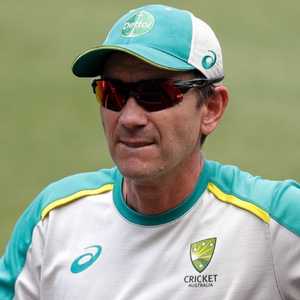 As the Australian team gets ready for the third and final Test against Pakistan in Lahore on March 21, captain Pat Cummins acknowledges that he has learned some difficult lessons since former coach Justin Langer left.

But the Test icon Langer's resignation after Cricket Australia declined to support him beyond the forthcoming domestic T20 World Cup immediately put his mettle to the test. If media allegations are accurate, several senior players and certain support personnel don't support me moving forward, and the CA board clearly wants the squad to take a different path. In his resignation email, Langer stated, "I respect that decision." Due to this, Cummins and the senior Australian squad members came under fire. Former speed bowler Mitchell Johnson called Cummins "disrespectful" and "gutless."

The Test captain, said to Johnson, "failed his first big test as captain quite badly."
"This is a high-performance atmosphere, and we all go through a high-performance evaluation," Pat Cummins said. I'm sorry, Pat, but that's crap, and it just smells stage-managed, he remarked.

I don't believe anyone enjoyed the circumstance, but in terms of what I might have done differently, I'm not sure, stated Cummins. "I don't make decisions." I was probably mistaken for the captain; I believe I was likely given more credit than I did because I was merely relaying information from his players.

It helped me understand my responsibility: to do what's best for our team, our environment, and Australian cricket overall. "It strengthened my convictions about what I believe to be right and who I should listen to, and it made me consider where my responsibilities lie," the speaker said.

Racist Remark (June 2022)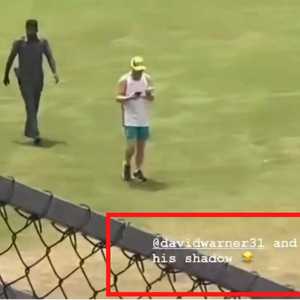 Before the ODIs in June 2022, Cummins discovered himself at the centre of a controversy. The well-known fast bowler shared a photo on his Instagram page of a security guard constantly shadowing cricketer Dravid Warner on the field, according to the Australian quick.

However, this was misconstrued on social media as Cummins commenting on the person in question's "black shadow" after one of his Twitter followers snapped a screenshot of the message. He was even charged with racism by some.

When a fan posted the exclusive clip of what Cummins had said, it became evident that the security officer had been misunderstood. Later, the confusion was resolved when a fan posted the entire clip showing Cummins never intended to disparage the security guard but rather to focus on his duties.

Pat Cummin's Net Worth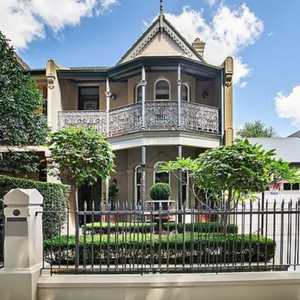 Pat Cummins' net worth in 2022 is estimated at $30 million (240 crore INR). The Australian Test captain has a contracted salary of more than $1.5 million (INR 12 crore) every year in addition to the match fee. He also makes money from the IPL contract and other brand endorsements.

The Australian Test captain now supports well-known companies like New Balance, Gatorade, and Gillette. One of the pacemaker's fleets of posh vehicles includes an Audi and a BMW.

Australian fast bowler Cummins owns upscale homes in Moss Vale and Clovelly. The right-handed pitcher and his wife, Becky Boston, just purchased a massive residence in Sydney. The luxurious home is situated by the ocean, has five bedrooms, an enormous backyard with a pool, and is beachfront. The property is reportedly worth around INR 55 crore.

Pat Cummin's Awards and Achievements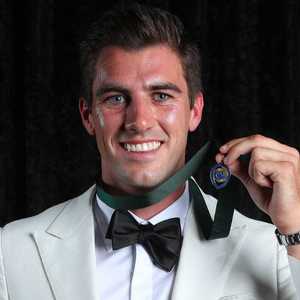 At 17, Pat Cummins was the youngest player to sign a contract with Cricket Australia.
In the second Australia-South Africa Test Series test in 2011–2012, Pat Cummins was named Man of the Match.
In 2017/18, Pat Cummins received Man of the Match (Ashes Test Series)
In 2018 during the ODI Season, Pat Cummins received Man of the Match (England vs Australia)
He received the Allan Border Medal at the Australian Cricket Awards in February 2019.
Following the conclusion of the 2019 season, Cummins was named the ICC's "2019 Test Cricketer of the Year."
Along with Travis Head, Cummins was named one of Australia's two vice-captains for Test matches in January 2019.
In 2020, he received the Wisden Cricketer of the Year award.
Pat Cummins was purchased by Kolkata Knight Riders during the IPL 2020 Auctions.
Pat Cummins Records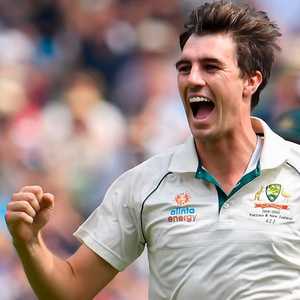 Pat Cummins is the Current no. 1 Test Bowler in the ICC rankings.
At 18 years and 193 days, Cummins became the Australian cricketer to take five wickets in a Test match.
In November 2011, during the second Test in Johannesburg against South Africa, he accomplished the milestone in his first Test.
Fifty-nine of Cummins' 99 wickets came in Test matches, 31 in ODIs, and nine in T20 Internationals in 2019.
After George Giffen in 1984, Cummins is just the second Australia captain to bring up a five-wicket haul in his first Test as captain. Since Bob Willis in 1982, he became the first skipper to pick five wickets in an Ashes match.
In the IPL, Cummins owns the record for the joint-fastest half-century.
8 Unknown facts about Pat Cummins
Pat Cummins lost the top portion of three fingers when his sister accidentally slammed the door on it when he was three years old.
During IPL 2018, Mumbai Indians signed Pat Cummins.
At 18 in 2011, Pat Cummins was the youngest Australian to get a central contract from crCricketustralia.
Pat Cummins enjoys spending his time on the beaches of Australia.
Pat Cummins plays Cross words during his spare time.
Brett Lee is his favourite Cricket Player.
Pat Cummins savours Whiskey as his favourite hard drink.
Cummins has tried learning magic.
Social Media
Frequently Asked Questions