Pallavi Dey | Career, Biography, Death, Net Worth, Boyfriend

Violeena Vargav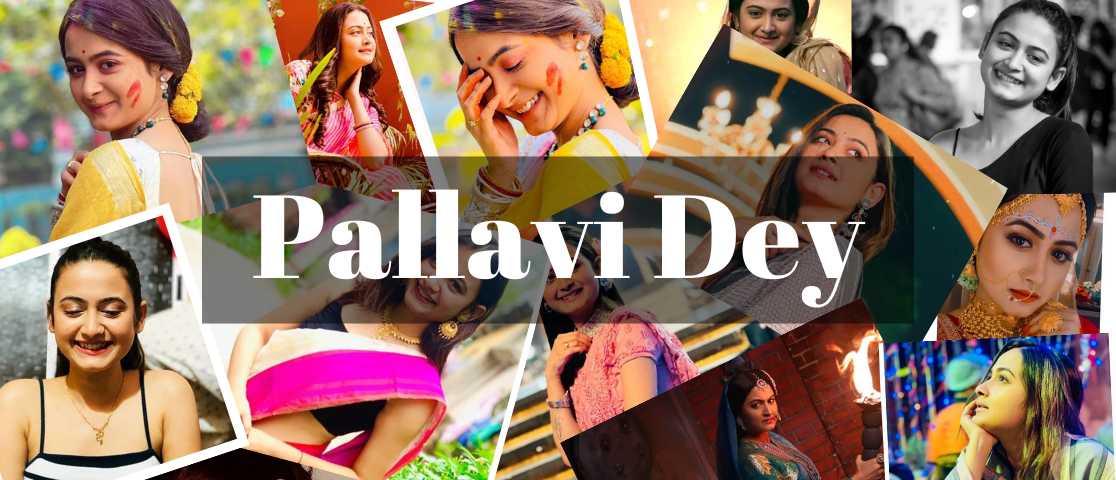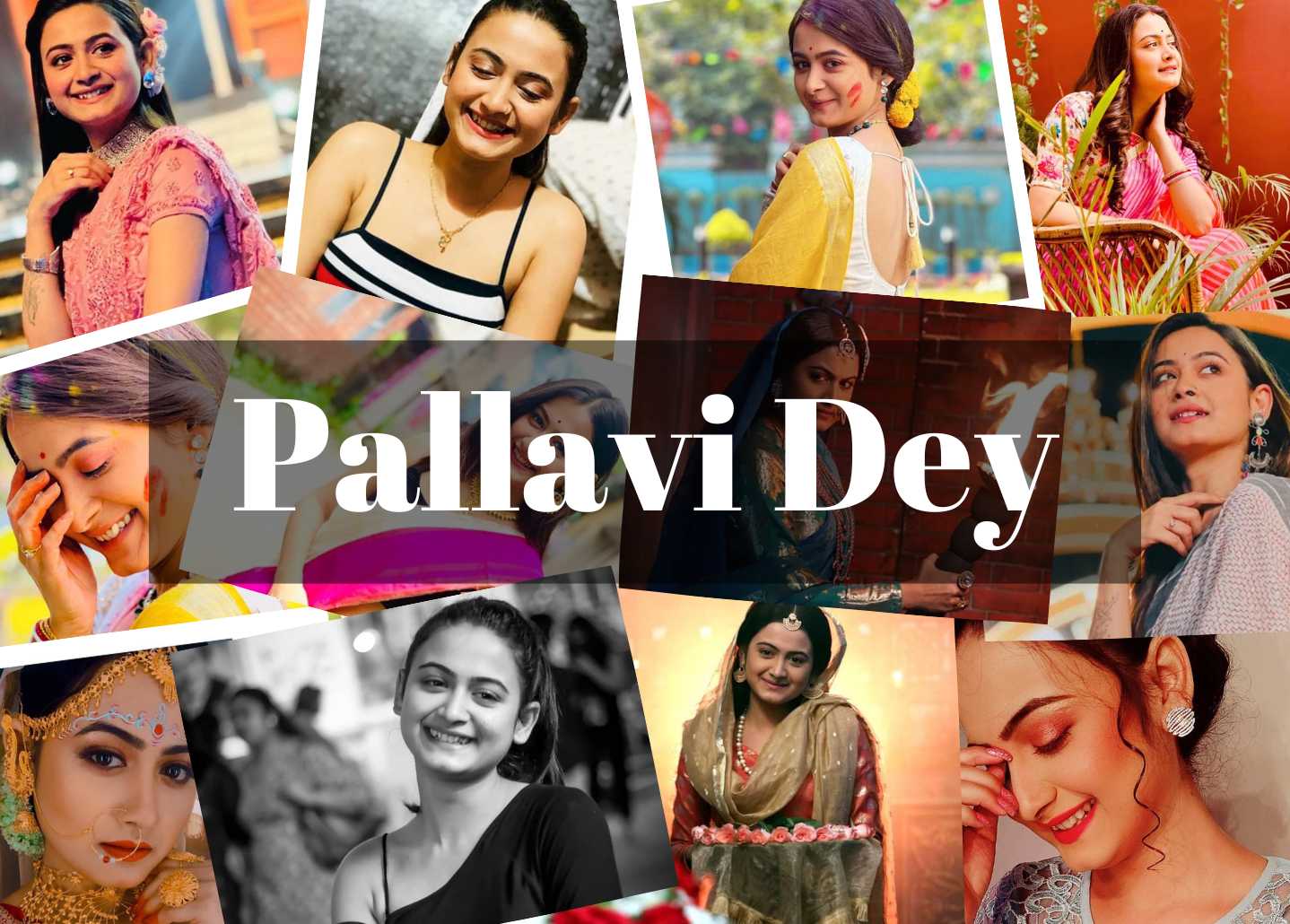 Pallavi Dey's Biography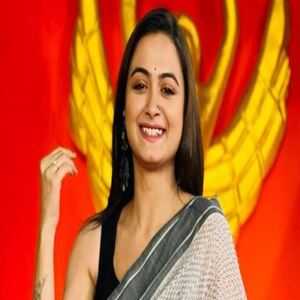 Indian actress Pallavi Dey, also known as Pallabi Dey, worked in the Bengali cinema business. With the Bengali serial Resham Jhanpi, she began her career. For the television series Ami Sirajer Begum, she is well known. Despite the fact that she had a long list of accomplishments to her name, she became incredibly well-known for her commitment to the job.

Pallavi Dey's birthday was on 23 February 1997. Pallavi Dey's age was 25 years when she died. Pallavi Dey's birthplace is Howrah, West Bengal, India. Pallavi Dey died on 15 May 2022. Pallavi Dey's zodiac sign was Pisces. Pallavi Dey's height was 1.65m or 5'4 in inches. Pallavi Dey's religion was Hinduism.

In 2017 Pallavi made her acting debut as Supriya in the Bengali TV series Tobu Mone Rekho. She became one of the most well-known faces in the Bengali television business thanks to the success of the serial. She made an appearance in the Bengali historical soap opera Ami Sirajer Begum in 2018. Sean Bannerji played the male lead on the programme. Despite the show's short lifespan, Pallavi Dey's fan base was strong because she played the female lead.

Pallavi Dey earned recognition after starring in the television series Resham Jhanpi in a substantial role (2018). She then made appearances in the Bengali TV shows Kunjo Chaya (2019) and Saraswatir Prem (2020). She was starring as Mon Mane Na's female protagonist, Gauri, alongside Samm Bhattacharya, a Bengali actor, as of 2022.
Claim Your FREE Celebrity Shoutout
✕
Claim Now!
Pallavi Dey Family and Pallavi Dey's Education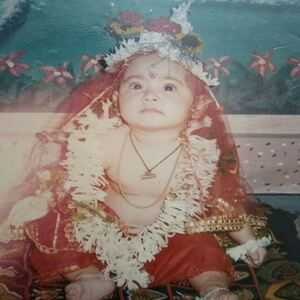 Pallavi Dey's father's name is Nilu Dey and her mother's name is Sangita Dey. Nilu Dey works at a local shop and Sangita Dey is a homemaker. Pallavi Dey also had a younger brother

Pallavi Dey completed her elementary and high school education at Santragati Bhunumati Girls High School. Later, she enrolled herself for higher study at the University of Calcutta. Acting had an impact on Pallavi when she was a college student. After completing her studies, she went on to numerous roles, and thanks to her extraordinary talent, she was chosen for a supporting role in the Bengali television series Tobu Mone Rekho in 2017.
Talk To Similar Celebrities
Pallavi Dey's Relationships
Sagnik Chakraborty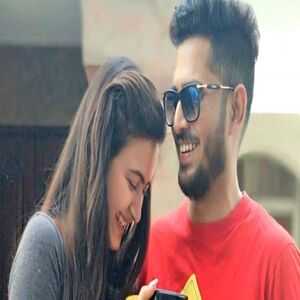 Pallavi Dey was in a relationship with Sagnik Chakraborty before her death. Pallavi Dey and Sagnik Chakraborty were living together in a flat in South Kolkata since April 2022. Sagnik Chakraborty is a corporate sector employee. In South Kolkata, Sagnik works for a telecom firm. Sagnik Chakraborty gave Pallavi Dey a ring in an engagement proposal in April 2021.

Pallavi Dey's Career
Tobu Mone Rekho (2017)
On March 6, 2017, Tobu Mone Rekho, an Indian soap opera in the Bengali language, made its debut on Bengali GEC Zee Bangla. Pratyusha Paul, Farhan Imroze, Pallavi Dey, and Payel Dey are the show's stars.

Aditya and Ruby, a happy married couple with two children, are the focus of the story. When Ruby develops an odd and unstable mental state, trouble starts. A caregiver is hired to take care of Ruby and the children, and she quickly develops into the family's support system.
Resham Jhanpi (2018)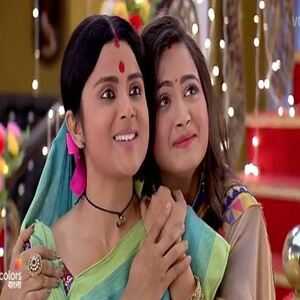 Popular Indian Bengali television programme Resham Jhapi airs on Colors Bangla. Along with June Maliah playing a negative part and Pallavi Dey playing a supporting one, it has Prayusha Paul and Subhankar Saha in the key roles.

Titli, a young girl from a low-income home, deals with several challenges every day. She is able to easily overcome them, nevertheless, because of her zeal and strong determination.
Ami Sirajer Begum (2018)
The historical television serial opera Ami Sirajer Begum, which was produced by Dag Creative Media and SVF Group, aired on Bengali General Entertainment Channel Star Jalsha from December 2018 to May 2019.

The television programme was based on a Sree Parabat novel about the life of Bengali ruler Siraj ud-Daulah and his wife Lutfunnisa Begum in the 17th century. Sean Banerjee and Pallabi Dey portrayed Siraj and Lutfa, respectively.

The story takes place in Bengal in the eighteenth century, when Nawab Siraj-ud-daulah—the last independent king of the kingdom of Bengal—took the throne after his maternal grandfather Nawab Alivardi Khan. As a monarch, he had to deal with political strife, English aggression, treachery of close relatives (such as his senior maternal aunt Ghaseti Begum) and his top military advisor Mir Jafar, among other difficulties. A fictionalised depiction of Siraj ud-courtship Daulah's of his future bride, Begum Lutfunnisa, and her role as the Nabab's key ally is shown on the television programme.
Kunjochaya (2019)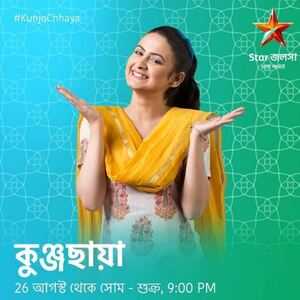 Kunjo Chaya is an Indian Bengali soap opera that debuted on Bengali General Entertainment Channel Star Jalsha on August 26, 2019. It is also accessible on the internet platform Hotstar. In addition to Shankar Chakraborty playing a crucial role, the show also includes Pallavi Dey and Somraj Maity in the key roles. Somraj Maity is making a comeback on Bengali television with this. Tent Family Dassani Team is in charge of producing the programme.

Shalik and Subhash Sanyal are the stars of the show. In the village, Subhash Sanyal is a renowned figure. He's old and heavy. He goes by the name Masterdadu. Shalik is Masterdadu's right hand. Subhash, alias Masterdadu, never makes concessions to the wrongdoings of others. But that's how people perceive him.

Saraswatir Prem (2020)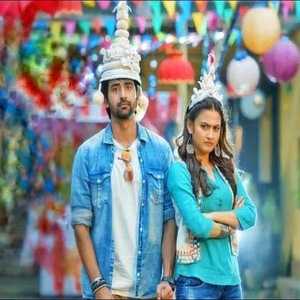 An Indian Bengali television romance comedy drama is called Saraswatir Prem. The programme debuted on Bengali general entertainment channel Sun Bangla on December 7, 2020, and ran till May 30, 2021. It is also accessible on the digital platform Sun NXT. J D Productions Private Limited produced it, and Pallavi Dey and Abhishek Veer Sharma appeared in it.

Saraswati, who comes from a traditional family, believes that love is the same as danger. Rohit, who is the sole wage earner in his family, believes that love is equivalent to money. Saraswati was forced to stage a marriage between her and Rohit because of a complicated situation, but they ultimately fell in love. The main plot of the novel is how they overcome all of their challenges by keeping together.
Mon Mane Na (2022)
Premendu Bikash Chaki is the director of the Bengali television series Mon Mane Na. Sam and Pallavi Dey play crucial roles in the programme. Jeev Zala Yeda Pisa, a well-liked Marathi programme, served as inspiration for the show.

The tale of Gauri and Rudra is told in Mon Mane Na. A relationship marked by love and hate between an illiterate man and a principle-driven, educated woman. The production company for the show is Surinder Films.

Pallavi Dey's Career Timeline
Pallavi Dey's Death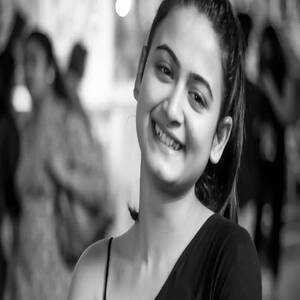 Pallavi Dey was reportedly discovered dead at her leased apartment in Garfa, Kolkata, on May 15, 2022. She was discovered by the cops hanging from her room's ceiling fan with a bedsheet. She was taken to M. R. Bangur Hospital in Kolkata as soon as the police arrived, where she was pronounced dead. According to their preliminary investigation, authorities believe Pallavi Dey killed herself.

Sagnik Chakraborty, who was also questioned by police, claimed that he had gone to the market to buy some smokes and upon his return, discovered that the door had been shut from the inside. Pallavi's body was discovered hanging from the fan after he forced in through the door. He promptly reported it to the police.

Pallavi Dey's family claimed that there was foul play while police believed it to be a suicide case. Nilu Dey, the father of Pallavi Dey, told the reporters that they learned of Sagnik Chakraborty's registered marriage to someone else six months prior. He was close to another girl, and their relationship would frequently suffer as a result.
The police were informed by Pallavi Dey's parents that Sagnik Chakrabory had made Pallavi pay for an apartment he had purchased in Rajarhat. Sagnik's mother refuted the claims, nevertheless. Sagnik, according to her parents, was financially reliant on Pallavi. At Pallavi's expense, the two of them spent Rs. 60 lakhs on a lavish condominium in New Town. The family of Sagnik Chakraborty refuted all of these claims, claiming that there were never any significant problems between him and Pallavi.

Later, Pallavi Dey's father filed a police report in Kolkata accusing Sagnik of killing his daughter together with another woman. Sagnik was called to the Garfa police station on May 16, 2022, based on Pallavi's father's complaint, and he was interrogated there for almost 18 hours. Later, he was detained for concealing vital information about his job and his joint investments in money with Pallavi Dey.

Sagnik Chakraborty was detained on charges of murder, fraud, criminal breach of trust, criminal conspiracy, and dishonest misappropriation of property under the Indian Penal Code (IPC). According to the authorities, Chakraborty's financial wrongdoing served as the basis for the arrest. The police allegedly discovered a number of discrepancies in Chakraborty's claims regarding his employment and source of income.

The post-mortem examination for Pallavi Dey revealed no traces of trauma and established the actress's suicide. Her co-stars and admirers were shocked to learn of her passing. Her co-stars expressed their sorrow at her passing on social media.
Pallavi Dey's Controversies
Death Controversy
After her death, Pallavi Dey's family members claimed that the late actress was required to pay a sizable sum of money for Sagnik's opulent apartment. She had to pay a significant sum of money for Sagnik's apartment, which costs Rs. 80 lakh, even though the ownership is in his name, according to her father's lawsuit. Additionally, they assert that Pallavi and Sagnik shared bank accounts.

Pallavi Dey's Net Worth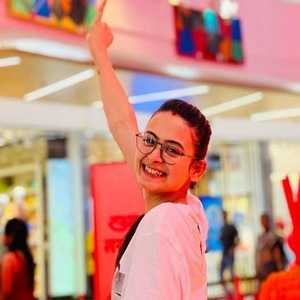 Pallavi Dey's net worth was in the range of about 2-3 crore rupees, as of 2022. She was earning a good income through acting, promotions, modeling, and other ventures. Pallavi Dey was renting an apartment in the Grafa area of South Kolkata. She lived with her partner Sagnik Chakraborty. Pallavi Dey also had other investments made in real estate.


Pallavi Dey's Awards and Achievements
2018: Best Female Debut for Ami Sirajer begum

Pallavi Dey's Interesting Facts
Pallavi Deys's nickname was Mistu
Pallavi never considered a career in the television industry. She was given the opportunity to audition for and was chosen for the lead part of Lutfunnisa Begum, also known as Lutfa, in Star Jalsha's production of Ami Sirajer Begum.
Pallavi Dey was a foodie.
Pallavi Dey died at the age of 25.
Pallavi Dey loved tea.
Pallavi Dey's hobbies included travelling, cooking, reading and listening to music.
Pallavi Dey had a pet dog whose name was Raw.
Pallavi Dey also had a pet rabbit by the name Dustu.
Social Media
Frequently Asked Questions