Nikhil Rajeshirke | Bigg Boss, Biography, Career, Net Worth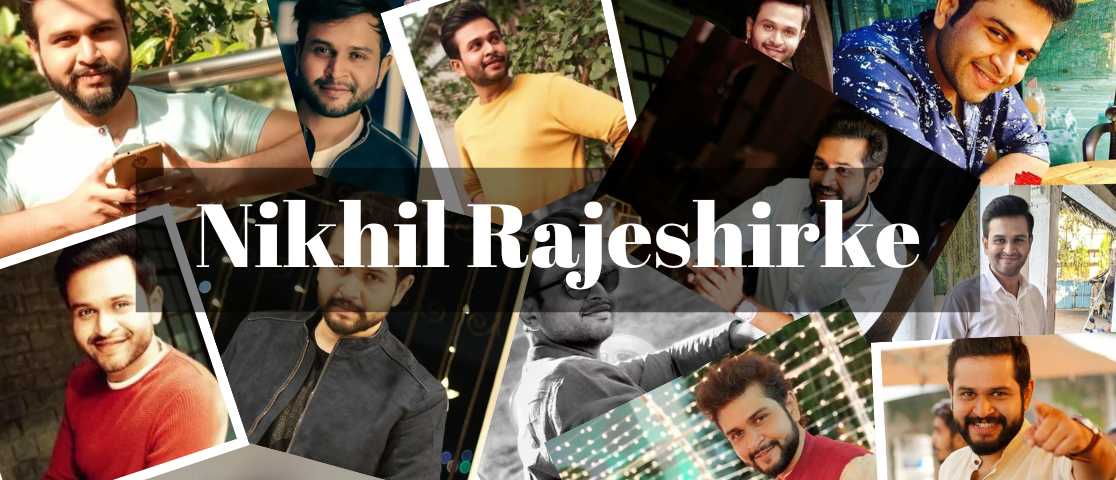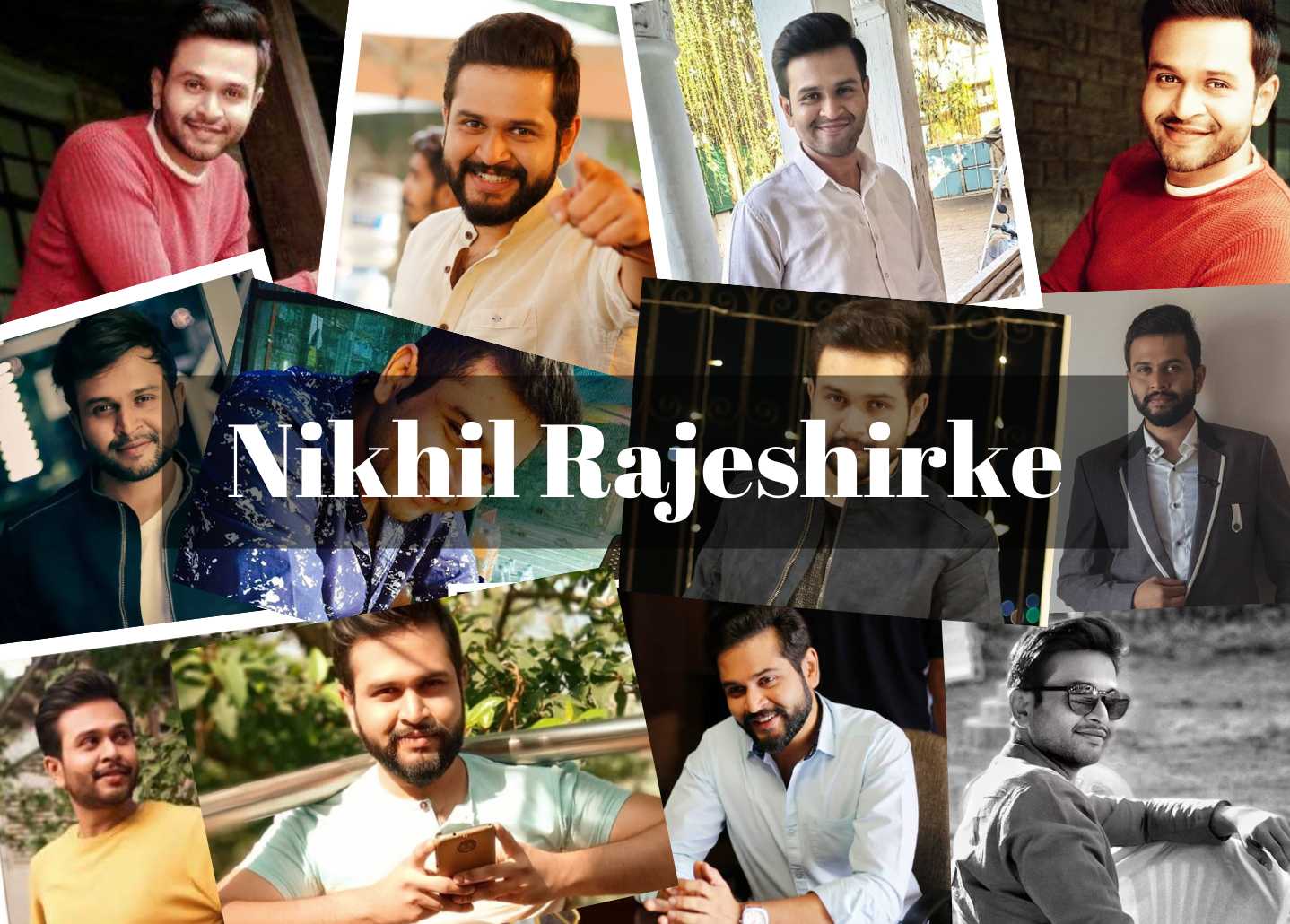 Nikhil Rajeshirke's Biography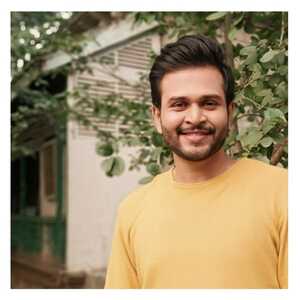 Nikhil Rajeshirke is an Indian actor who predominantly works in the Marathi film and television industry. Nikhil Rajeshirke is also an Ayurvedic Doctor. Presently, Nikhil Rajeshirke is seen in the reality TV show Bigg Boss Marathi 4. In Mazi Tuzi Reshimgath, Nikhil Rajeshirke played the role of Avinash opposite Shreyas Talpade and Prarthana Behere. He also appeared in a number of television shows, including Choti Malkin's Virat in Ajunahi Barsaat Aahe and Sujay in Rang Maza Vegla.

Nikhil Rajeshirke's birthday is on 15 December 1986. Nikhil Rajeshirke's age is 36 years as of 2022. Nikhil Rajeshirke's birthplace is Mumbai, Maharashtra, India. Nikhil Rajeshirke's zodiac sign is Sagittarius. Nikhil Rajeshirke's height is 1.73m or 5'7. Nikhil Rajeshirke's religion is Hinduism.

The Marathi entertainment business is home to the gorgeous and endearingly gifted actor Nikhil Rajeshirke. As chef Satya in the popular web series Moving Out opposite Abhidnya Bhave, he won over many hearts. Nikhil is not only a talented actor but also a multifaceted individual. Through a variety of ventures, including movies, television shows, plays, short films, and web series, Nikhil has demonstrated his talent. His works are produced in Marathi, Hindi, and English.
Nikhil Rajeshirke's Family and Nikhil Rajeshirke's Education
Nikhil Rajeshirke's father's name is not known. Nikhil Rajeshirke's mother's name is also not known. Although Chiplun is Nikhil Rajeshirke's hometown, he was born and raised in Mumbai. Parents and a younger brother named Anvesh, who is now conducting research in Germany, make up Nikhil's family. His father works with Hindustan Unilever, while his mother is employed by Central Railway.

Nikhil Rajeshirke received his education at Balmohan Vidyamandir, then he attended Ramnivas Ruia College and LRP College in Sangli to earn his medical degree.
Nikhil Rajeshirke's Career
In the play Aamchya Ya Gharat, which was performed in the seventh grade, Nikhil Rajeshirke made his acting debut. When he was in the eighth grade, Nikhil appeared in Mahesh Manjrekar's movie Tera Mera Saath. Nikhil has done other movies including 4 Idiots, and Bikers Adda. In the film Tendulkar Out, he served as an assistant director. Nikhil is as effective and efficient on television. His television series include Lagori, Arundhati, Ek Mohor Abol, Priti Pari Tujvari, Nayak, De Dhamal, Aabhalmaya, Dilya Ghari Tu Sukhi Raha, Aata Bola, Betaab Dil Ki Tamanna, and a few forthcoming ones.

Nikhil Rajeshirke began performing in one-act plays during his time in college when he began acting professionally. These include Back to School, Une Chhapanna, and Akhercha Raas. He performed in plays such as Veer Vachan, God Bless You, Punch A Tantra, Siddhivinayak Saves Mumbai From Terror Attack, and Aamhi Travelkars. Hip Hip Hurray was one of them, and it was performed at Prithvi. Strawberry, his most recent play, was a huge success. He listened to a play as a child on the radio. Colors of White is the only short film Nikhil has directed. In addition to all of these pursuits, Nikhil used to sing. He once sang the Pepsi jingle.

Nikhil Rajeshirke's portrayal of Avinash in Mazi Tuzi Reshimgath brought him a great deal of fame. Ajit Kelkar and Pradeep Welankar play supporting parts alongside Shreyas Talpade and Prarthana Behere in the series. He played Satya in the Marathi web series Moving Out. He played Nikhil Diwan, Meera's friend, in the television series Ajunahi Barsaat Aahe. Additionally, he played Deepa's friend Sujay in the Marathi television series Rang Maza Vegla. Deepa and Kartik's love story is the focus of this show. Presently, Nikhil Rajeshirke has entered the Bigg Boss Marathi 4 house which has started from 2nd October 2022.
Biker's Adda (2015)
Biker's Adda is a 2015 Marathi movie directed by Rajesh Latkar. The film stars Prarthana Behere, Devendra Bhagat, Rahulraj Dongare,Jai Aditya Giri, Aniruddh Harip and Nikhil Rajeshirke among others. The movie was released on 9 October 2015.

The ideas of biking, bike races, and biking clubs as they exist in the West are the basis for this film. Krrish and his two friends founded a club called Bicycling Adda where young people go to show off their biking skills and racing ability. However, despite Krrish's intentions, his two friends turn the club into a haven for drug addicts, a gambling den, and a venue for betting sports. When Krrish learns about this, he is outraged. He then proceeds to one of his favorite causes, protecting young children from poverty, after receiving fifty lakhs as hush money from his two pals from the Biking Adda. However, Krrish is horrified when four of his wards, led by Santosh Juvekar, decide to join Bikers Adda against his advice. Thereafter, the entire movie centers on the conflict between Santosh and his three friends as well as Santosh's rage at being taunted by some of his enemies and his desire for retaliation when he learns the true reason Krrish had advised against joining Bikers Adda.
MovingOut (2018)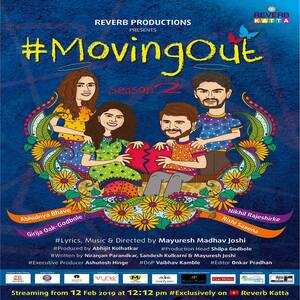 MovingOut is a mini web series directed by Mayuresh Madhav Joshi. The series was released in 2017 and it starred Sushrut Bhagwat, Abhidnya Bhave, Nikhil Rajeshirke and Girija Oak among others.

A modern girl in an urban setting leaves her home because of pressure from her otherwise supportive parents to be married. She searches for herself while stepping beyond of her comfort zone, overcoming discrimination and social taboos, and promoting a New Normal.
Choti Malkin (2018)
Choti Malkin a Marathi TV Series that aired in 2018. The series starred Akshar Kothari, Pooja Nayak, Suyash Tilak, Girish Oak and Nikhil Rajeshirke among others.
Anyone who disobeys Uttamrao Chandorkar, the ruthless village chief, gets imprisoned, even his own daughter Revati. She eventually works up the guts to spend time with the person she loves.

Asehi Ekada Vhave (2018)
Sushrut Bhagwat is the director of the 2018 Indian Marathi language romance drama film Asehi Ekada Vhave. Umesh Kamat, Tejashri Pradhan, Kavita Lad, Chirag Patil, and Sharvani Pillai play the main characters in the movie. In supporting parts, it also has Nikhil Rajshirke, Ajit Bhure, and Narayan Jadhav. It became available on April 6, 2018.

It tells the tale of running a family business. A tale of Siddharth and Revati expanding their spice business to new heights. A narrative about Kiran and Kirit's expressed and unspoken relationship. A Renuka and Anirudha-centered tale. Tale of Tejas and Siddharth's friendship and reliance. A tale of Siddharth and Revati's brother-sister fondling.
Ajunahi Barsat Ahe (2021)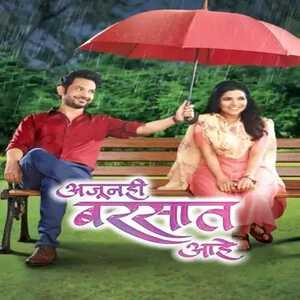 Kedar Vaidya was the director of the Indian Marathi television programme Ajunahi Barsaat Aahe, which aired on Sony Marathi. Vidyadhar Pathare, working under his own production company, Iris Productions, produced the programme, which had its premiere on 12 July 2021 and ran until 12 March 2022. Mukta Barve and Umesh Kamat played the lead characters on the programme.

Doctors Dr. Meera Desai and Dr. Adiraj Pathak, both 35 years old and single, had a strong romantic relationship. They had split up ten years prior as a result of a misunderstanding. After a ten-year separation, they now unexpectedly cross paths again as Adiraj begins working in Meera's polyclinic. Coincidentally, while Meera and Adiraj were still reeling from their heartbreaks, both of their families formed a new kinship.
Mazhi Tuzhi Reshimgath (2021)
An Indian drama television programme called Mazhi Tuzhi Reshimgath is shown on Zee Marathi. It debuted on August 23, 2021. It is produced by Creative Minds Production under the direction of Ajay Mayekar and the writing of Sankarshan Karhade.

Neha Kamat, a single mother, shares a home with her gorgeous daughter Pari who is also diabetic and on insulin. Neha has been caring for Pari alone since her husband left them even before Pari was born. Since Neha is a working mother, Pari is cared for by her loving neighbours, a senior couple. A businessman from Dubai named Yash travels to Mumbai for work purposes. While there, he meets Neha and immediately falls in love with her. However, Yash later learns that Neha works for his own company. In order to keep his identity a secret, Yash convinces his friend Sameer to appear as his boss to everyone while he plays the role of his assistant. Even though Yash is profoundly in love with Neha and hasn't told her who he is, he helps Neha every time and befriends Pari while Neha is being pressured by her sister-in-law to enter into a relationship with a fraud lawyer Paranjape.
Nikhil Rajeshirke's Career Timeline
Nikhil Rajeshirke's Net Worth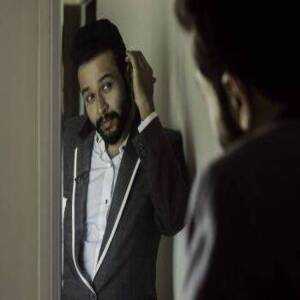 Nikhil Rajeshirke's net worth is estimated to be approximately 25-30 lakhs INR, as of 2022. The main income source for Nikhil is his acting career and brand endorsements. Nikhil Rajeshirke has also appeared in various advertisements. Nikhil has recently entered the Bigg Boss Marathi 4 House and according to some sources, his salary per episode is estimated at around 30000 INR.

Nikhil Rajeshirke lives in Mumbai with his family. Not much is known about his residence and other investments. There is no information about Nikhil Rajeshirke's car collection.
Nikhil Rajeshirke's Interesting Facts
Nikhil Rajeshirke is an Ayurvedic Doctor as well.
Nikhil Rajeshirke has acted as a child actor in Marathi movies.
Nikhil Rajeshirke served as an assistant director in the movie Tendulkar Out.
Nikhil Rajeshirke started his acting career in the seventh grade with the play Amchya Ya Gharat.
Nikhil Rajeshirke has worked in TV Serials as well as movies.
Social Media
Frequently Asked Questions