Mohammed Siraj | Cricket, Age, IPL, Stats, Networth

Hitesh Mandot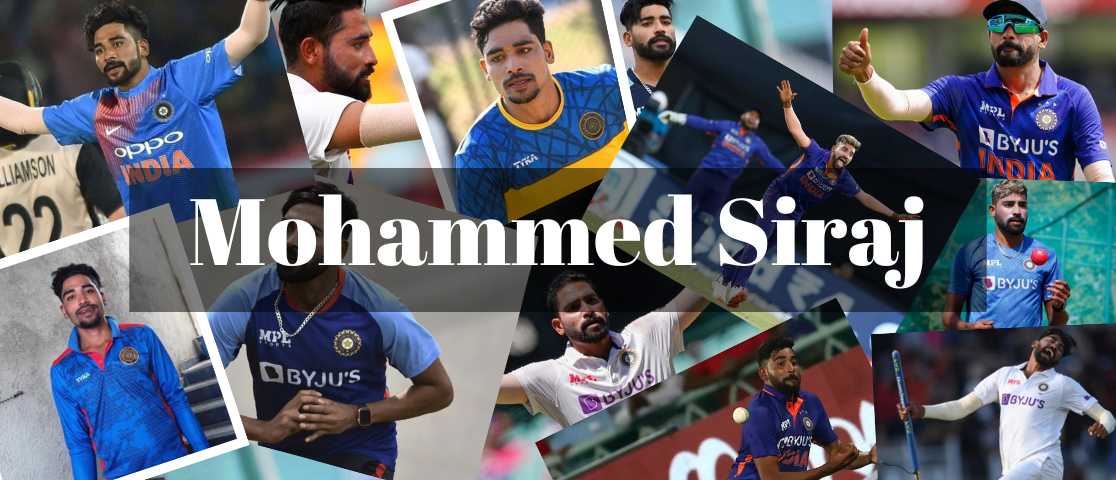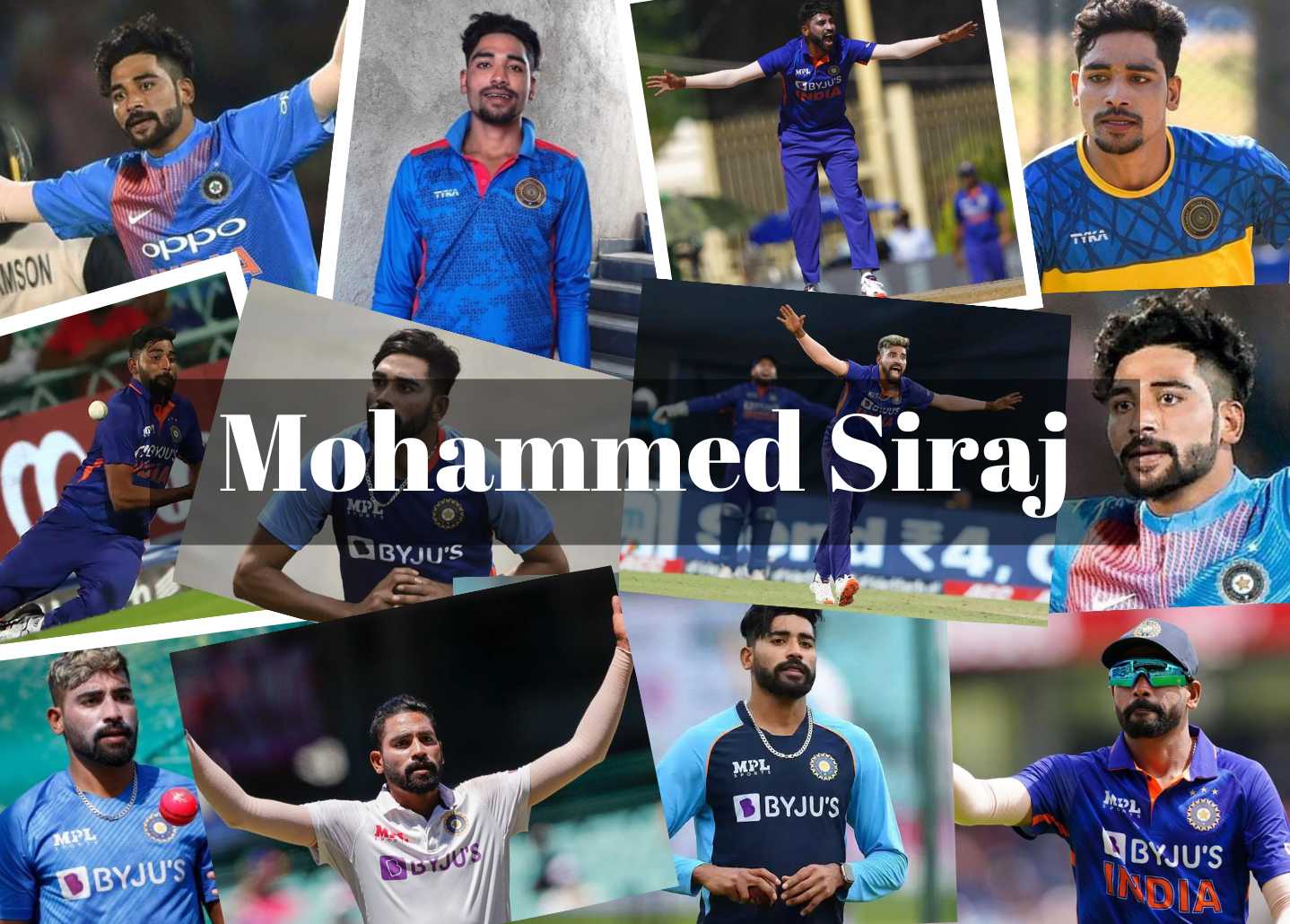 Mohammed Siraj's Biography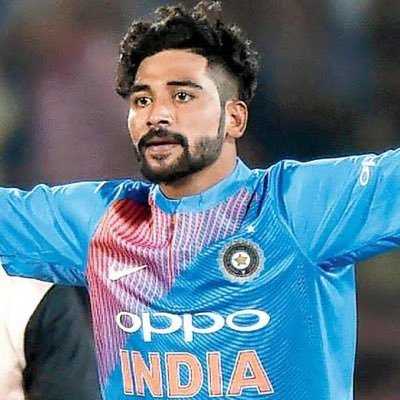 Mohammed Siraj is an Indian cricketer. Mohammed Siraj was born on 13 March 1994. Mohammed Siraj's birthdate is 13 March 1994. Mohammed Siraj's full name is Mohammed Siraj. Mohammed Siraj's age is 28 years old as of 2022. Mohammed Siraj was born in Hyderabad.

.Siraj made his first-class debut on November 15, 2015, while playing for Hyderabad in the 2015–16 Ranji Trophy competition and being coached by Karthik Udupa. On January 2, 2016, he played his first Twenty20 match in the Syed Mushtaq Ali Trophy competition. He was Hyderabad's leading wicket-taker during the 2016–17 Ranji Trophy competition, finishing with 41 wickets at an 18.92 average.

He was acquired by the Sunrisers Hyderabad squad for 2.6 crores in February 2017 in preparation for the 2017 Indian Premier League. He was acquired by the Royal Challengers Bangalore in the 2018 IPL auction in January 2018.

Claim Your FREE Celebrity Shoutout
✕
Claim Now!
Mohammed Siraj Family and Mohammed Siraj Education
Mohammed Siraj were born in Hyderabad on March 13, 1994. His mother is a housewife, and his father drove an auto-rickshaw. Mohammed Siraj Father's name is Mohammed Ghouse. Mohammed Siraj's mother's name is Shabana Begum.

Talk To Similar Celebrities
Mohammed Siraj wife
Mohammed Siraj's wife is no one as he is unmarried.

Mohammed Siraj Cricket
Mohammed Siraj's amazing rags-to-riches journey is the stuff that dreams are made of. Siraj has experienced it all, from being the son of an autorickshaw driver to being India's top wicket-taker during their second Test series victory in Australia.

During Hyderabad's 2015–16 Ranji Trophy season, he made his First-Class debut. Siraj was Hyderabad's leading wicket-taker in the 2016–17 season with 41 wickets in 9 games. With 23 wickets in seven games during the 2017–2018 Vijay Hazare Trophy, Siraj also held the record for most wickets taken. Siraj gained notoriety after being acquired by Hyderabad for 2.6 crores during the 2017 Indian T20 league season. For the 2018 season, he made the transition to Bangalore and recorded 11 wickets. He made history in October 2020 by becoming the first player to ever bowl two maidens in a four-over span in the Indian T20 League.

In a T20 encounter against New Zealand in 2017, he got his first taste of international cricket. In the match, Siraj got rid of Kane Williamson, but he also gave up 53 runs in his four overs. Siraj's debut day in the 50-over format against Australia in 2019 cost him dearly as he gave up 76 runs.

He was a member of India's Test team for the West Indies series in 2018, but he wasn't able to play for India until two more years later. In December 2020, Siraj played his first Test against Australia. He was the leading wicket-taker for India in that series and contributed significantly to India's victory by taking 13 wickets in the three games he played.

Mohammed Siraj's IPL Career
Due to his outstanding performances in the Ranji Trophy, Sunrisers Hyderabad of the Indian Premier League acquired him for a stunning Rs. 2.6 crore, or 13 times his base price. He participated in six matches of the 2017 IPL, taking 10 wickets at an average of 21.2, with his best performance being 4/32.

He is a potent bowler in limited overs because of a deceptive slower ball and a natural inswinger. The young player was released by SRH, but the Royal Challengers Bangalore thought tank recognized enough potential in him to purchase him for INR 2.20 crore at the IPL 2018 Player Auction. That season, he participated in 11 games and claimed 11 wickets. He found the 2019 season to be a little lackluster, and he plans to return in
Siraj was kept on by RCB in the 2020 mini-auction despite his dismal performance in the 2019 campaign. He gave back the trust by thriving in the accommodating UAE conditions. The speed spearhead took 11 wickets at 21.45/8.68 in 9 games. Prior to the IPL mega-auction in 2022, Siraj was retained by RCB along with Virat Kohli and Glenn Maxwell for a staggering INR 7 crores. Siraj had another solid season in 2021, taking 11 wickets in 15 games at a 32.09/6.78 average.

The Hyderabad cricketer, however, had a terrible season, only taking 9 wickets at an average of 57.11 each while giving up 10.08 runs per over in 15 innings.

Mohammed Siraj Stats (as of October 2022)
Mohammed Siraj Controversies
Mohammed Siraj was Abused
The alleged incident took place a few days after Siraj was subjected to racial taunts from onlookers during the third and fourth days of the drawn third Test at the Sydney Cricket Ground. Six spectators were kicked out as a result of that, and Cricket Australia offered the visiting team a sincere apology.

Mohammed Siraj's Net Worth
Mr. Mohammed Siraj has a net worth of about 6 million USD, or 47 crores rupees in Indian currency. He has amassed this enormous sum through his earnings from the BCCI, IPL contracts, and private businesses.

In Hyderabad, India, Mohammed Siraj is the owner of a lavishly decorated home. Mohammed Siraj also owns numerous real estate holdings in other nations. Mohammed Siraj's car collection is fairly modest. Mohammed Siraj is the owner of a few of the world's top luxury vehicles. One of the vehicles owned by Mohammed Siraj is an SUV made by Mercedes.

Mohammed Siraj Achievements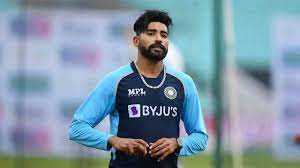 A member of the Sunrisers Hyderabad team for the 2017 Indian Premier League season and emerged as the leading wicket-taker for the Hyderabad side with 41 wickets in the 2016–17 Ranji Trophy competition.
Siraj became the top wicket-taker in 2017–18 with 23 wickets in seven games. The Vijay Hazare Award.
He was chosen by Royal Challengers Bangalore in the 2018 IPL auctions.
Siraj became the first bowler in IPL history to throw two debut overs in a single game during the 2020 season.
Picked up his first five-wicket haul against Australia in the fourth Test of the series in January 2021.
Mohammed Siraj Interesting Facts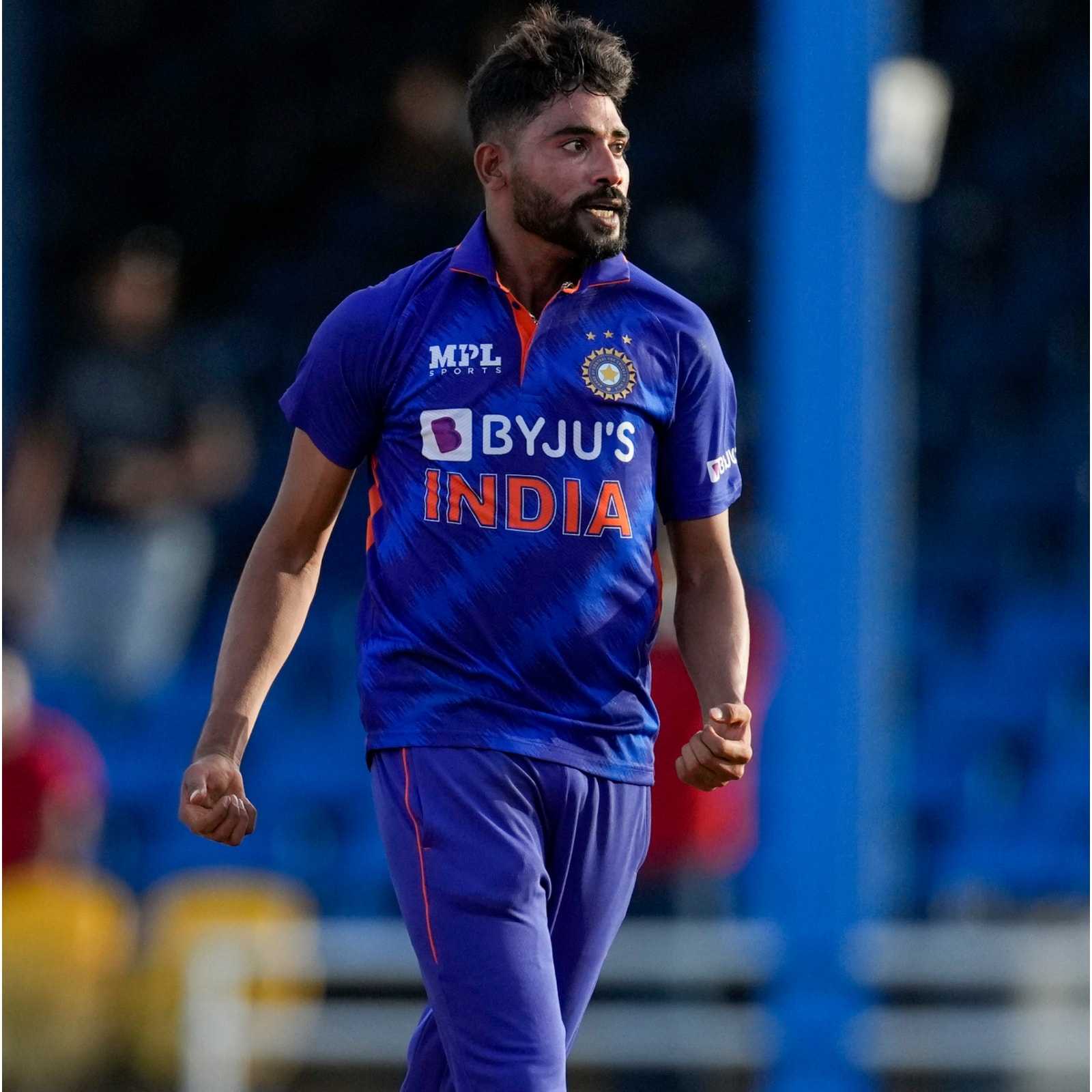 Siraj began playing tennis ball cricket because he was not fortunate enough to receive expert coaching as a young child. As a result, Siraj is a self-taught bowler, as he admitted. After he demonstrated his natural talent, his buddies advised him to pursue a career in cricket.
Siraj took the field in cricket as a batsman. Initially, a batsman when he joined the Charminar Cricket Club, he eventually switched to fast bowling.
Siraj made 500 INR in his first year of playing cricket. Under the captaincy of his uncle, he had participated in a club game. In the 25-over match, he claimed 9 wickets. His uncle gave him INR 500 as a result of being pleased with his performance.
IT engineer is the older brother of Siraj.
Social Media
Frequently Asked Questions