Mehreen Pirzada age birthdate birthplace actress height hobbies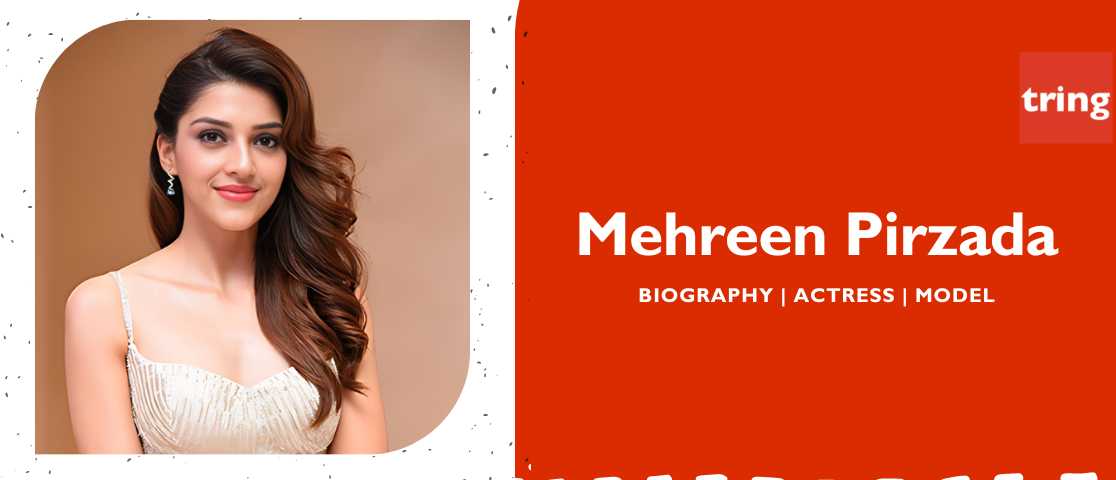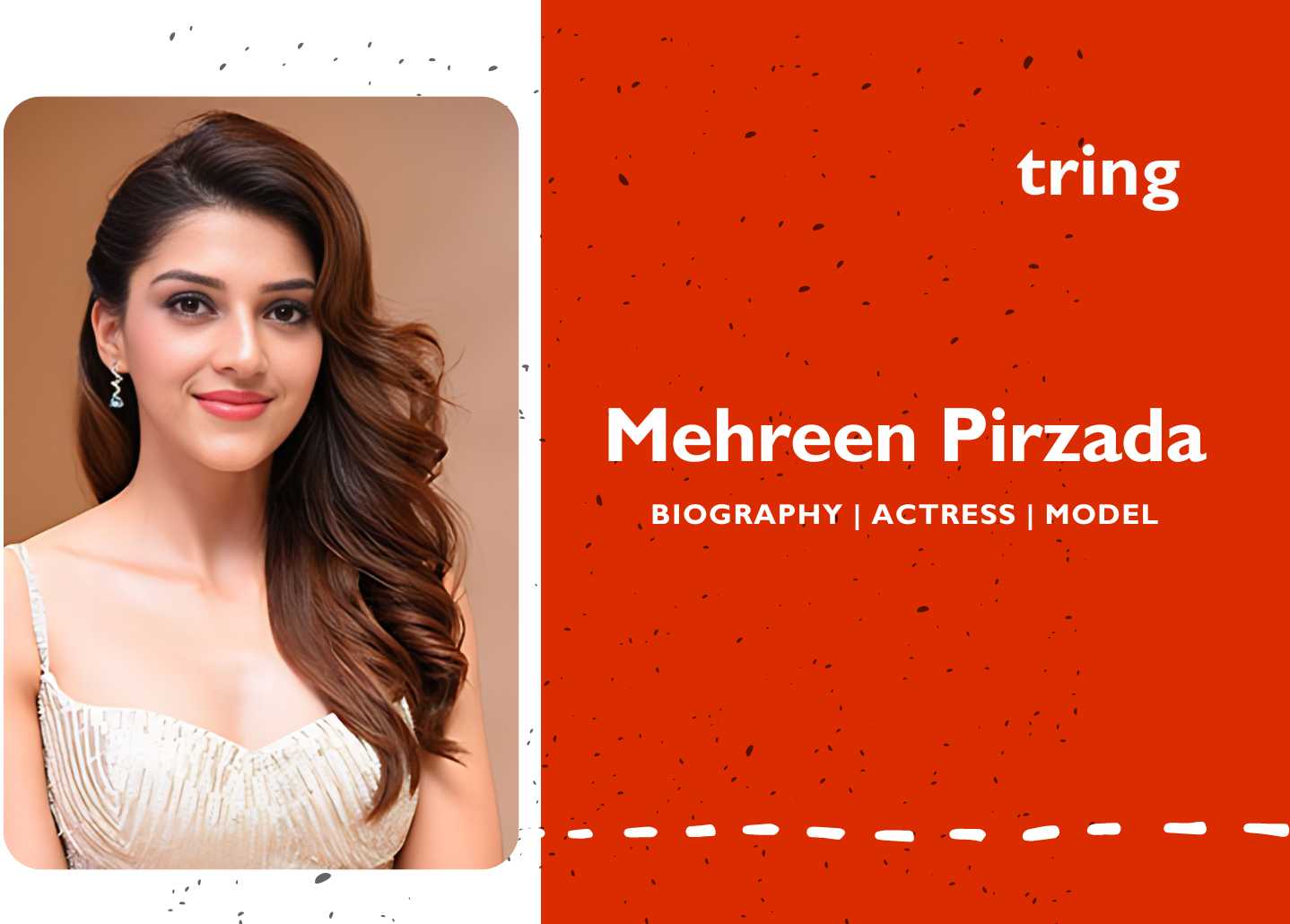 Mehreen Pirzada's Biography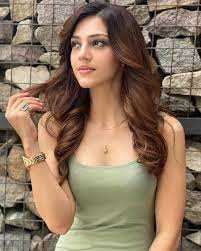 Indian actress and model Mehreen Pirzada primarily performs in Telugu, Tamil, and Punjabi movies. With the Telugu film Krishna Gaadi Veera Prema Gaadha, Pirzada made her acting debut in 2016. In 2017, she made her film debuts in Tamil with Nenjil Thunivirundhal and in Hindi with Phillauri.

Pirzada has acted in popular Telugu movies including Mahanubhavudu (2017), Raja the Great (2017), and F2: Fun and Frustration (2019). With DSP Dev, she starred in her first Punjabi film in 2019.

Pirzada completed her first ramp walk when she was ten years old and went on to win the title of Kasauli Princess in a beauty contest. In Toronto, she later received the title of Miss Personality South Asia Canada 2013.

She appeared in numerous commercial advertisements in Canada and India while modeling for well-known designers through the Jemini Face Modeling agency. Additionally, she represents Nikon, Pears, and Thums Up in print and TV commercials and is the Face of Dove India.

Mehreen Pirzada's Age
Mehreen Pirzada's birthdate is November 5, 1994. Mehreen Pirzada was 28 years old as of 2022. Mehreen Pirzada's zodiac sign is Scorpio. Mehreen Pirzada's hobbies are traveling, dancing, and reading. Mehreen Pirzada's religion is Sikhism.

Mehreen Pirzada's Family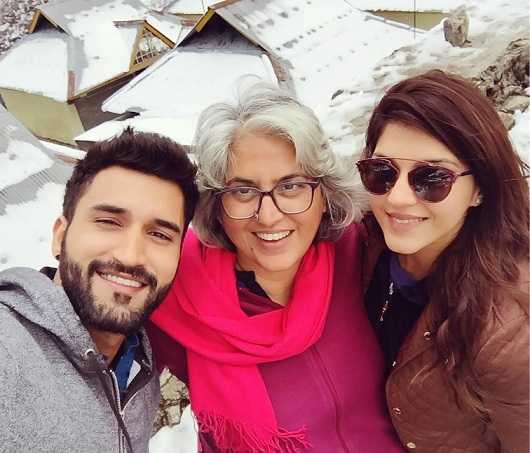 Mehreen Pirzada's birthplace is Bathinda, Punjab, in a Sikh family. Mehreen Pirzada's father is Gurlal Pirzada, who is an agriculturist and realtor, and her housewife mother is Paramjit Kaur Pirzada. Her only sibling is a brother named Gurfateh Pirzada, who is also a model and actor. In 2016, the Telugu film Krishna Gaadi Veera Prema Gaadha served as Mehreen's acting debut. In 2017, the Bollywood film Phillauri and the Tamil film Nenjil Thunivirundhal both marked her acting debuts.

Pirzada and Bhavya Bishnoi, the grandson of former Haryana state chief minister Bhajan Lal and son of Adampur, Hisar, MLA Kuldeep Bishnoi, became engaged in March 2021. The COVID-19 outbreak in India forced them to postpone their wedding, which was originally scheduled for late 2021. Early in July 2021, the couple canceled their wedding plans.

Mehreen Pirzada's Relationship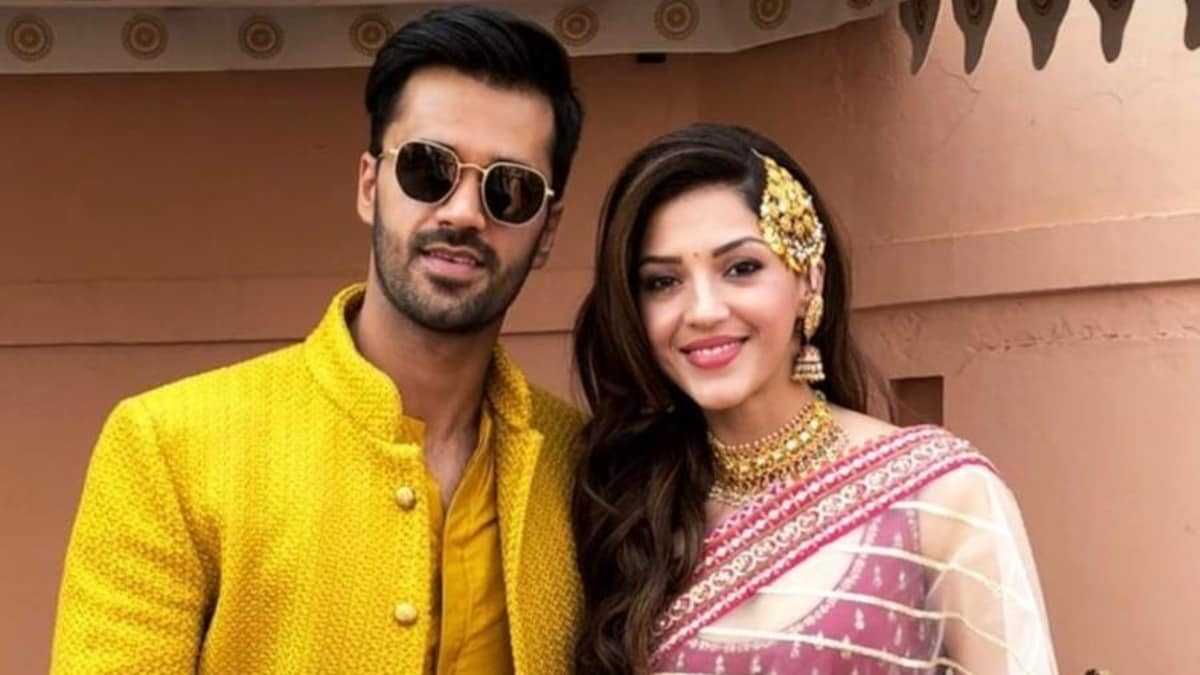 In her Instagram posts, Mehreen Pirzada frequently expressed her deep love for Bhavya Bishnoi. The couple, however, decided to split up after experiencing some difficulty. As soon as the Covid-19 incidents in India were reported, they intended to be married.Mehreen shared a story on Instagram, I've decided not to get married, and Bhavya Bishnoi and I have decided to end our engagement. In the interests of everyone involved, a decision has been made amicably. I would want to state, with all due respect, that as of right now, I am not in any way connected to Bhavya Bishnoi, his family, or any of his acquaintances.

Mehreen stated she would not discuss her engagement any further and would instead focus on her career. I hope that everyone will respect my privacy since this is a highly private topic and this is the only comment I will be making about it. In the interim, I'll keep working, and I'm excited to put my best effort forward in my upcoming projects and performances, she composed.

Mehreen Pirzada's Career
Mehreen Pirzada movie Krishna Gaadi Veera Prema Gaadha (2016)
Hanu Raghavapudi is the author and director of the 2016 Telugu-language romantic comedy thriller movie Krishna Gaadi Veera Prema Gaadha. The movie, produced by Ram Achanta, Gopichand Achanta, and Anil Sunkara under the banner of 14 Reels Entertainment, stars Nani and Mehreen Pirzada in the key roles, with Harish Uthaman, Sampath Raj, Murali Sharma, and Brahmaji filling out the supporting cast. The movie debuted on February 12, 2016. According to Film Companion, the movie is one of the 25 greatest Telugu films of the decade.

Krishna is a sweet-tempered individual who loves Mahalakshmi. They are communicating in private, unknown to the outside world. Ramaraju, a staunch supporter of Rajanna and a factionist in the Rayalaseema region, is the brother of Mahalakshmi. ACP Srikanth, an encounter specialist who murders criminals without making an arrest, is Rajanna's brother. While his brother Sunny makes plans for David's safety, the most wanted mafia don in the world returns to Hyderabad to carry out his mother's ultimate desire. However, things change when hired hitmen attack Rajanna's residence, shooting Rajanna and Ramaraju in the process.

Ramaraju gives Srikanth's children to Krishna to take back to Srikanth's home in Hyderabad to save them. He promises to marry his sister, Krishna, if he returns the children without incident. Krishna brings the children back safely after a string of mishaps. Krishna and Mahalakshmi eventually get married and live happily ever after when David is arrested.

Mehreen Pirzada movie Nota (2018)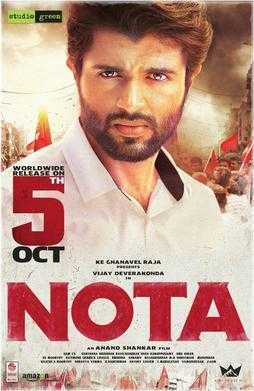 Anand Shankar's political thriller NOTA was released in 2018 in the Tamil language in India. It features Mehreen Pirzada and Vijay Deverakonda in key roles, with the latter making his Tamil film debut. Supporting actors include Sathyaraj, Nassar, Sanchana Natarajan, Karunakaran, Priyadarshi Pullikonda, Yashika Aannand, M. S. Bhaskar, and Rajendran.

The movie, which was produced by K. E. Gnanavel Raja under his production company Studio Green, was based on the novel Vettattam by Shan Karuppusamy, who also contributed to the screenplay. The main character of the movie is Varun, a chief minister's son who succeeds in the post after his father is accused of corruption. Varun, who has no prior political experience, quickly discovers that he must stay seated for a longer time.

Santhana Krishnan Ravichandran and Raymond Derrick Crasta handled the cinematography, while Sam C. S. created the musical composition and soundtrack. The movie had its world debut on October 5 in India and on October 4 in the US. The movie received conflicting reviews when it debuted, and it bombed at the box office.

Mehreen Pirzada movie Aswathama (2020)
Indian action/crime movie in the Telugu language, directed by Ramana Teja in his feature film debut from a story by Naga Shourya. Shourya, Mehreen Pirzada, and Jisshu Sengupta are the film's main actors, while Sargun Kaur Luthra, Harish Uthaman, Prince Cecil, and Jayaprakash play supporting roles. The movie is produced by Usha Mulpuri under the Ira Creations label. The soundtrack for the movie was composed by Sricharan Pakala, and Ghibran provided the music.

The movie centers on Gana (Shourya), an individual who travels to India to attend his sister Priya's (Luthra) nuptials. She makes an attempt at suicide before the occasion, but Gana saves her and later learns she is pregnant and the father of her child is unknown. Investigating the case out of desperation, Gana soon finds himself on the trail of the psychopath responsible for several other cases like this one.

When the movie debuted in theaters on January 31, 2020, critics praised the plot, the action sequences, and the music score.
Mehreen Pirzada movie Manchi Rojulochaie (2021)
Maruthi is the author and director of the 2021 Indian Telugu romance comedy film Manchi Rojulochaie. The movie, which starred Santosh Sobhan, Mehreen Pirzada, and Ajay Ghosh, was produced by UV Concepts (under V Celluloid) and SKN (under Mass Movie Makers). Manchi Rojulochaie was launched on November 4, 2021, which was Diwali Day.

Santosh (Santosh Sobhan) and Paddu (Mehreen) fell in love and were forced to leave Bengaluru due to the early COVID era's work-from-home policies. The father of Paddu is Gopalam (Ajay Ghosh), who, after being persuaded by his friends Moorthy and Koti, begins to worry about his daughter's relationship. Later, his concern becomes complex, and he begins to fear dying. The plot revolves around Santhosh's efforts to address all of Gopalam's problems.

Mehreen Pirzada movie F3: Fun and Frustration (2022)
Anil Ravipudi wrote and directed the comedy film F3: Fun and Frustration in the year 2022. The standalone sequel to F2 (2019) and the second installment of the Fun and Frustration series are made by Dil Raju and Sirish. Venkatesh, Varun Tej, Tamannaah, and Mehreen Pirzada are its main actors. The film's score was created by Devi Sri Prasad.

The movie's main photography started in December 2020 and was completed in January 2022. On May 27, 2022, the movie was released on a global scale. It was a critical and financial triumph, grossing more than 1.34 billion (US$17 million) globally.

Mehreen Pirzada's Upcoming Film
Shiva Rajkumar and Mehreen Pirzada play the key characters in Raam Dhulipudi's Kannada love drama film Nee Sigoovaregu, which also has Sadhu Kokila, Nassar, and Sampath in significant parts. The character of an army officer will be played by Shivarajkumar in the film.

Mehreen Pirzada's Career Timeline
Mehreen Pirzada's Net Worth
A well-known actress and model in the Telugu film industry is Mehreen Kaur Pirzada. She began her career as a model for companies such as Dove India, Nikon, and Thums Up before making her big-screen debut in the Telugu romantic comedy thriller Krishna Gaadi Veera Prema Gaadha (2016). Since then, she has made appearances in a variety of movies, such as the 2017 Bollywood film Phillauri, the 2017 Kollywood film Nenjil Thunivirundhal, and the 2017 and 2018 Tollywood films C/O Surya and Mahanubhavudu (2017).

Among his other notable acting roles (2018) are Jawaan (2017), Raja the Great (2017), and Pantham (2017). Mehreen Pirzada's estimated net worth is $2 million. She charges Rs. 55 lahks per film.
Mehreen Pirzada's Awards
Nominee for Filmfare Awards South Best Supporting Actress Kavacham in 2019.
South Indian International Movie Awards Best Debutant Actress Krishna Gaadi Veera Prema Gaadha in 2017 Nominee
6 Unknown Facts about Mehreen Pirzada
Mehreen wanted to be a doctor when she was younger.
Mehreen selected Air Pistol when her mother allowed her to pick a sport. She was ultimately chosen for the pre-nationals twice, but she was unable to take advantage of both chances due to her high school exams.
Mehreen participated actively in the International Rotary Club and volunteered for the National Cadet Corps (NCC).
Mehreen had a dream debut with the 2016 Tamil film Krishna Gaadi Veera Prema Gaadha, which became a smash hit in both India and the US.
Mehreen Pirzada is a skilled dancer who studied Bharatnatyam and has performed for India at numerous international dance festivals.
Mehreen never skips the opportunity to read a book.
Mehreen Pirzada's Profile Summary
Social Media
Frequently Asked Questions