Medha Manjrekar - Biography, Age, Net Worth, Movies, Career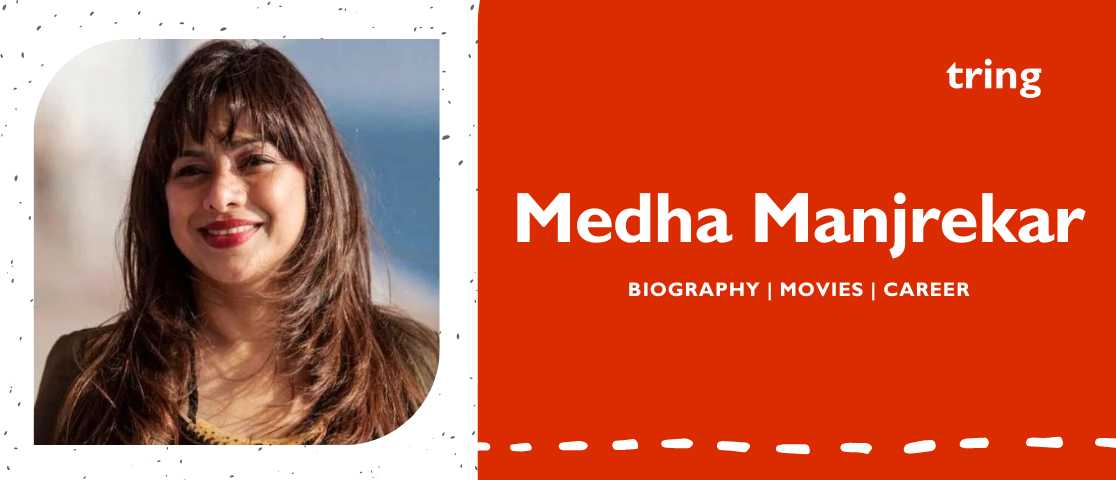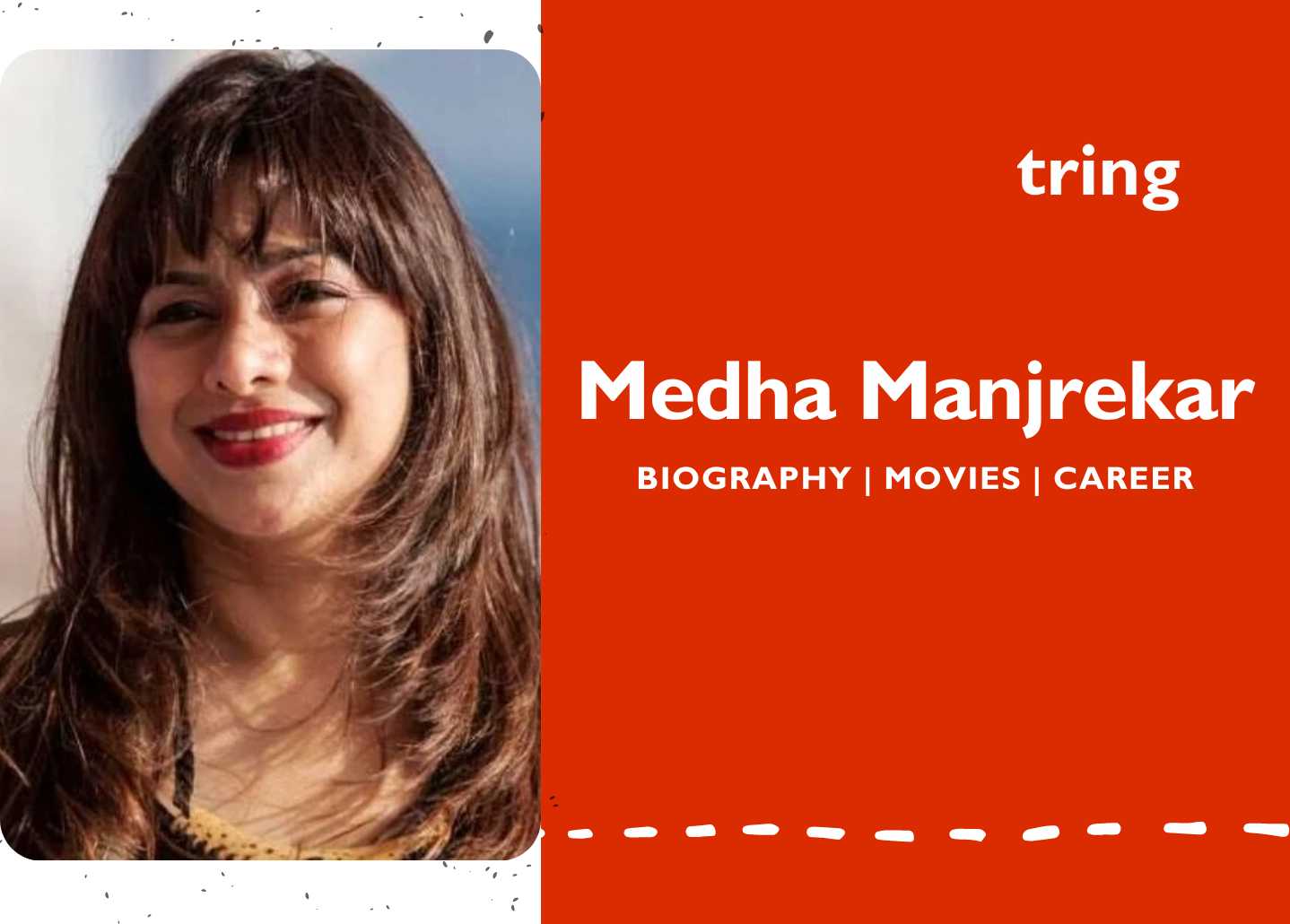 Biography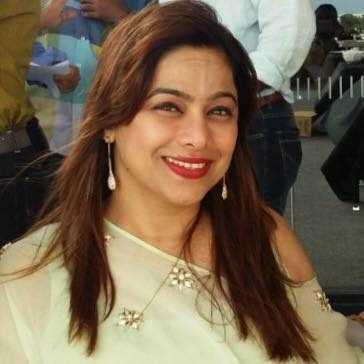 Medha Manjrekar is a Marathi film actress and producer best known for Natsamrat (2016), Kaksparsh (2012), and De Dhakka. She co-starred with Nana Patekar in the 2016 Marathi film Natsamrat, which was the highest-grossing film in Marathi cinema at the time.

She is Mahesh Manjrekar's wife. Overall, Medha is a talented actress and director who has made a significant contribution to Marathi cinema. Her work has been appreciated by audiences and critics alike, and she continues to be a respected figure in the industry.

Age
Medha Manjrekar was born on July 12, 1970, in Mumbai, Maharashtra. She will be 53 years old as of 2023. Her zodiac sign is Cancer.

Husband
It is known that Medha was previously married but later divorced, the name of her first husband remains unknown, but she had two daughters, Gauri Ingawale (an actress) and Saiee Manjrekar (an actress), and a son, Satya Manjrekar, who is an anchor as well. Currently, she is happily married to Mahesh Manjrekar.

Top 5 films by Medha
Natsamrat
Natsamrat is a Marathi-language drama film released in 2016 starring Nana Patekar. Based on a play by the same name written by playwright Kusumagraj, the film depicts the tragic family life of a retired stage actor who cannot forget his fond memories of theatre and the stage.

Mahesh Manjrekar directed it, and Nana Patekar and Vishwas Joshi produced it under the banners of Great Maratha Entertainment, Gajanan Chitra, and Fincraft Media and Entertainment Pvt. Ltd.

The film was officially released in India on January 1, 2016, and it quickly became the highest-grossing Marathi film at the time, until Sairat surpassed it. The film was made in Gujarati as Natsamrat in 2018 and is now being made in Telugu as Rangamarthanda.

Dabangg 3
Dabangg 3 is a 2019 action comedy film directed by Prabhu Deva and co-produced by Salman Khan Films, Arbaaz Khan Productions, and Saffron Broadcast & Media Limited. It is an official sequel to Dabangg (2010) and Dabangg 2 and the third installment in the Dabangg film series (2012). Salman Khan, Sudeepa, Sonakshi Sinha, Saiee Manjrekar, and Arbaaz Khan star in the film. In supporting roles, it also stars Pramod Khanna, Dimple Kapadia, and Medha Manjrekar. The story, written by Salman, follows corrupt cop Chulbul Pandey's journey of conflict when he encounters an old ruffian, Bali Singh, whose plain sight refreshes his memory in a trudge down the past, unaware that this can affect the present and future in more ways than one.

De Dhakka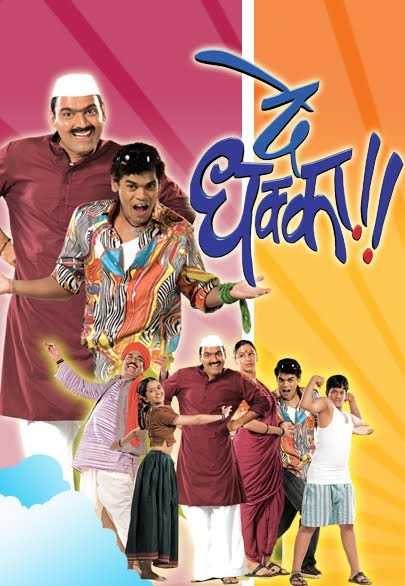 De Dhakka is a 2008 Marathi comedy-drama film directed by Sudesh Manjrekar and produced by Santosh Manjrekar. The film stars Makarand Anaspure, Siddharth Jadhav, and Shivaji Satam in lead roles.

The film follows the story of the Kulkarni family, who are on a road trip from Mumbai to their native village in Konkan. The family consists of the father, Madhav (Shivaji Satam), his wife (Medha Manjrekar), and their three children – two sons and a daughter. Along with them, the family brings along their pet dog, who is named De Dhakka.

De Dhakka was a critical and commercial success upon its release. The film received positive reviews for its light-hearted humor, performances, and emotional depth. The film's music, composed by Ajay-Atul, was also well received and included popular songs like "Sutti Vajali" and "Jeev Ha Sang Na". Overall, De Dhakka is an entertaining and heartwarming film that celebrates the importance of family and the joy of discovering oneself.

Kaksparsh
Kaksparsh is a Marathi period drama film directed by Mahesh Manjrekar and produced by Aniruddha Deshpande and Medha Manjrekar that was released in 2012. Sachin Khedekar, Priya Bapat, Medha Manjrekar, Savita Malpekar, and Ketaki Mategaonkar star in the film. Based on Usha Datar's short story of the same name, the film depicts the tumultuous events in a Chitpavan Brahmin family in Konkan between 1930 and 1950. The film was a commercial success and received critical acclaim for its direction, screenplay by Girish Joshi, and performances by its actors, particularly Khedekar for his portrayal of Hari Damle as the family's head.

Bandh Nylon Che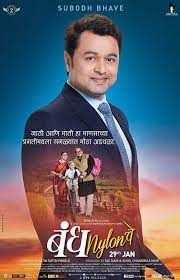 Jatin Wagle directed the Marathi language family drama film Bandh Nylon Che in 2016. Sunil Chandrika Nair and Siji Nair produced the show, which was presented by Maharashtra Times and Zero Hits. Mahesh Manjrekar, Medha Manjrekar, Subodh Bhave, Sunil Barve, Shruti Marathe, Sanjay Narvekar, and Pranjal Parab star in the lead roles in Bandh Nylon Che.

Mahesh Manjrekar and Medha Manjrekar will be seen on screen together for the first time, and in a double role. This film is based on the same-named award-winning one-act play.

The film's teaser poster was unveiled on November 11, 2015, and the official poster was released on November 20, 2015, to a positive response. The film was released on January 29, 2016.

Career Timeline
Networth
Medha Manjrekar is the wife of a very popular director and actor, Mahesh Majrekar. Her net worth is reportedly around $5 million.

Awards
Medha Manjrekar is a very talented actress and producer. She also has been nominated for many awards but she has not won any yet.

Interesting facts about Medha
Medha was born and raised in Mumbai.
During her school days, she was very involved in extracurricular activities.
Medha specializes in spa and skin care treatments.
Her acting career began in 1995 with the Marathi film 'Aai.'
Manjrekar rose to prominence after portraying 'Kaveri Ganpat Belwalker' in the Marathi film "Natsamrat" (2006).
She has appeared in a number of well-known Marathi films, including "De Dhakka," "Kaksparsh," "Fakta Ladh Mhana," "Bandh Nylon Che," and "FU: Friendship Unlimited."
Medha played 'Mangal Raghunath Jogalekar,' the fictional wife of her real-life husband, Mahesh Manjrekar, in 2016. It was the duo's first collaboration on a film.
It was the duo's first collaboration on a film.
Medha was not initially cast in the Marathi film "Natsamrat." Originally, Reema Lagoo was cast in the role, but she dropped out, and the role went to Medha.
Profile Summary
Social Media
Frequently Asked Questions