Your entry has been submitted!
Mobile number already exists, you have already submitted your entry!
Mariam George | Videos, Age, Biography, Net Worth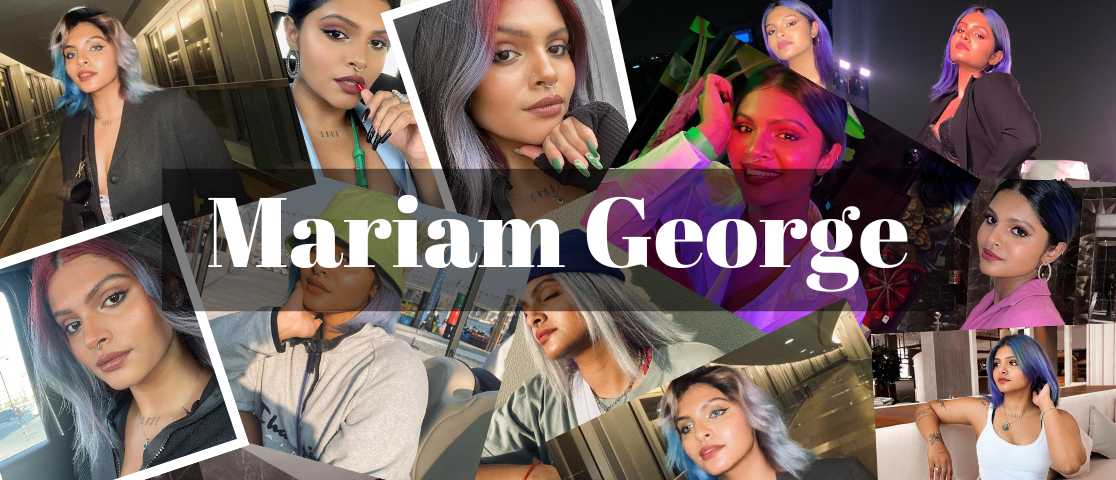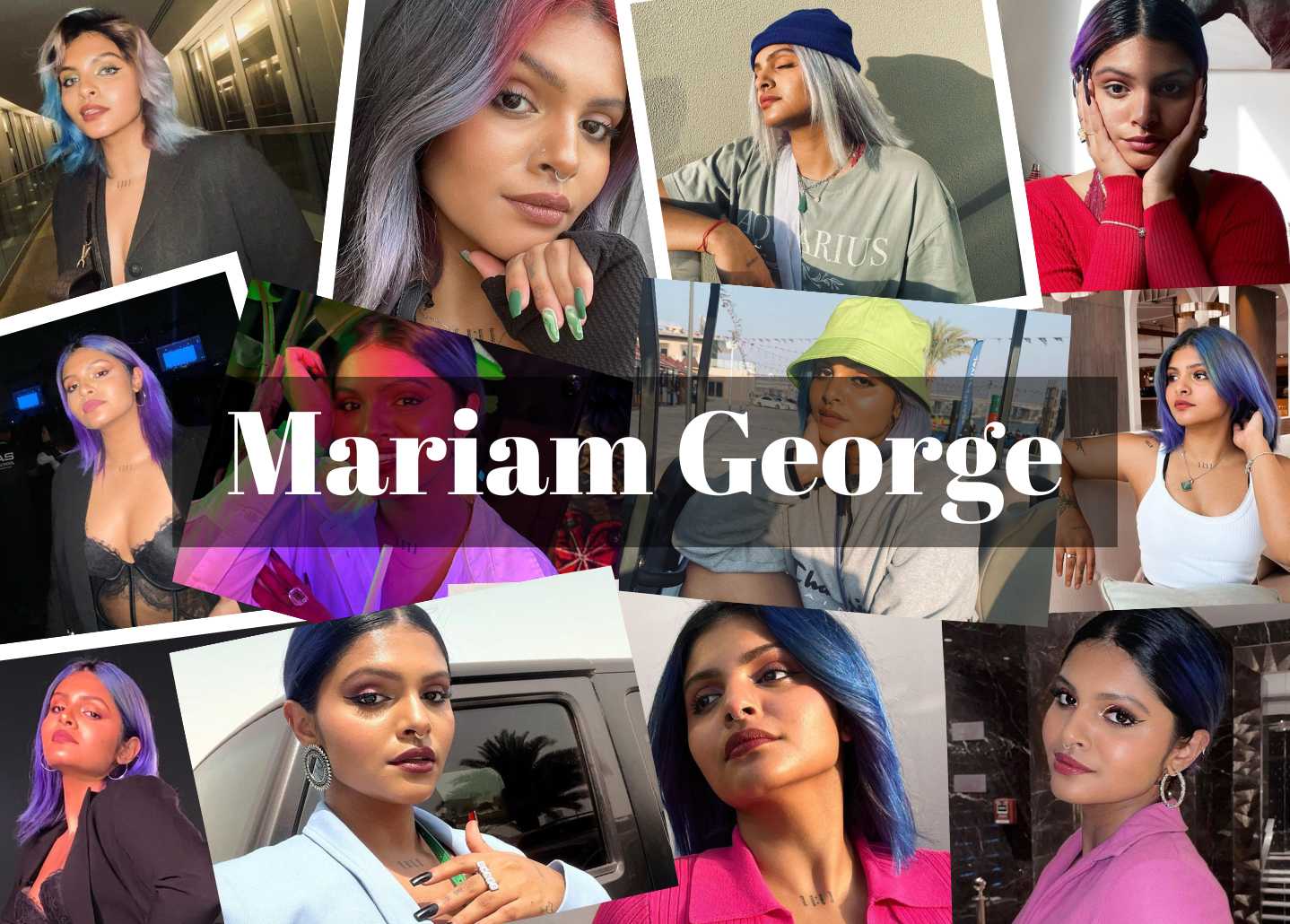 Mariam George's Biography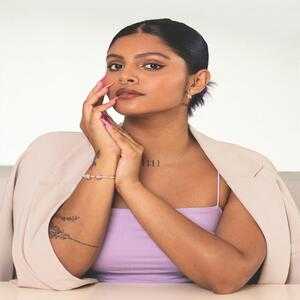 Mariam George is a famous Influencer and TikTok Model. Her original ideas and high-quality content have influenced countless people. She is one of the most well-known influencers. She is primarily well-known for her lip-synching talents and parody video edits on TikTok. She frequently posts pictures of herself in fashionable ensembles and displays them on Instagram.

Mariam George's birthday is June 16, 2001. Mariam George's birthplace is the United Arab Emirates. Mariam George's age is 21, as of 2022. Mariam George's religion is Christianity. Mariam George's zodiac sign is Gemini. Mariam George's height is 1.63m or 5'4.

One of the few TikTok stars with over 900,000 followers right immediately is Mariam George. She is regarded as one of the illustrious forces to be feared. She is renowned for her stunning looks, endearing grin, fashionable sense, and amazing personality. She is also well-known for her captivating Instagram photos and videos. She has a sizable fan base. Mariam is one of the most talented people to be found on TikTok, which has one of the most renowned algorithms in the world for doing so. She is one of the most moving TikTok characters.
Mariam George's Family and Mariam George's Education
Mariam George's nationality is Emirati but her parents are from India.
Mariam George was studying Psychology in college. She was in the middle of her Psychology course when the Pandemic hit and that is when she realised that she did not want to do Psychology.

Mariam George's Struggle
Mariam George received a wave of rejections. She was actually turned down for her first modelling job before signing with the Dubai-based modelling agency Bareface.

Mariam George soon realised that the industry scarcely had room for a 5'5" curvy South Indian model because of the fierce competition. She later began modelling for commercials, which solely included pictures of her face.

But Mariam George wasn't fighting by herself. She observed her own friends being turned down by agencies because they didn't meet their requirements despite having beautiful pictures on their Instagram profiles. At that point, she made the decision to form her own agency and take matters into her own hands.
Mariam George's Career
Youtube
Mariam George started making YouTube videos after the Pandemic because she had no idea what to do with her life anymore. She continued doing that for almost 4 months, but she wasn't making the desired improvement, which disturbed her parents as well. They weren't really in favour of it, and just as she was about to quit, she had the idea to try TikTok. She was once so thrilled about a video that it received 2000 views that she persisted, and it seemed to have gone very well for her. She was excited when TikTok began to take off for her since she was accomplishing goals that she didn't think she could. Then she worked towards building her own company

Mariam George's Modeling Agency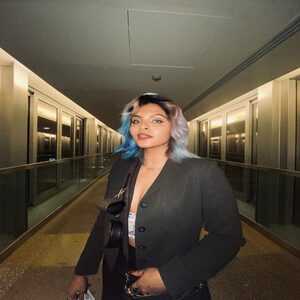 Mariam George endured numerous modelling rejections despite being told since she was a child that she was destined for the spotlight. She did not conform to the ideal of a tall, fair, and slim woman that we aspire to see as a brand's face. The 21-year-old made the decision to launch her own modelling firm with friends Ashi Karun and Anuroop Ajit. The Mariam George Models asserts that it was the first comprehensive modelling agency in the United Arab Emirates. Mariam, however, views it as a platform for assisting others in discovering their own beauty and redefining what it means to be truly attractive.

My whole intention behind starting the agency was to hire talents, for their talent. Not for their size, color, or shape. I believe if that's how I keep doing things, clients that really stand for the same cause as me and my team would help me reshape the industry. It really is a slow process and we're working towards our goal every day.
Mariam George now has 127k Instagram followers and is a social media influencer in her own right. She wanted to be a model because she exuded confidence effortlessly. It didn't hurt that she thoroughly enjoyed her first shot when she was just 10 years old. When she finally made the leap into professional life years later, there were hard truths in store for her. The industry's standards were far too strict for someone like Mariam to succeed. She made the decision to intervene at that point. Mariam wants to bring out the best in others and see them flourish in their own individuality as part of her position behind the camera.

The Mariam George Models were established with a straightforward goal in mind. When you see someone on a billboard or magazine, the first thing I want people to think is 'Oh my God, she looks just like me', and not, 'Oh, I wish I looked like her'.

Mariam George claims that her goal was never to increase her clientele; rather, she wanted the general public and young talent to be aware of an organisation they could contact and a place that looked out for their interests. A different definition of beauty has been formed for each era, therefore consistency and beauty have never gone hand in hand. Ideals that were unaccepted in the past are now viewed as strengths in the modelling industry.

Defying standards does not imply that there are none. Dedication and effort still matter. Although the organization does not have any requirements, according to Mariam George, the one thing she always looks for when reviewing applications is if the applicant has made an effort or whether they are simply sending in applications for the sake of it.
Mariam George remembers instances where people provided pictures of themselves wearing masks or hiding their faces, which undermines the entire point of a portfolio. The task of finding individuals who are willing to strike a posture and understand how to take a beautiful photo is then left to Mariam and her team. In fact, Mariam views modelling in a similar light; for her, it's about enhancing the appearance of others rather than oneself and, most importantly, having confidence.

Famous TikTok-er and 'good friend' Warren Martinn was someone who caught her eye. Warren performed flawlessly on the runway, however due to his braces and acne at the time, numerous agencies turned him down. Another model from the agency chosen by a sunglass company is Amanda D'Silva. According to Mariam, Amanda, who has Down syndrome, completely changes who she is when she is in front of the camera and exudes confidence when she strikes a stance. Amanda acknowledges that the platform has made it possible for her to pursue her passions. She believes that being a part of a platform that encourages diversity has been a great inspiration as she works to become a Down Syndrome advocate in the UAE.

Although plus-size modelling has become a hot topic in the fashion industry, some companies still don't offer enough options for this market. Shirley Nazmi, an Egyptian plus-size model who resides in the UAE, has the most alluring smile, according to Mariam. Iman Somani, a Canadian model who is 18 years old and lives in both Dubai and Montreal, has albinism. She has been employed by the agency for a year and claims that it has given her possibilities that she never imagined she would have.

Indeed, Mariam George and the organisation have come a long way since they first started. She ultimately wants to provide more individuals the opportunity to feel confident and attractive in front of the camera without having to remove their natural skin. Mariam hopes this movement continues until a day comes when no one looks at the other and wonders if they could pull it off. This includes people with coloured hair, tattooed skin, pierced bodies, diverse body types, warm and cool skin tones, acne, and everything else that makes a person themselves.
Mariam George's Net Worth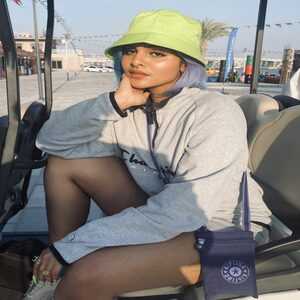 In the profession, Mariam George is well known for her humorous short films and beauty advice. Mariam publishes videos across a number of social media platforms. She has had significant success since her videos are well-liked by the audience. Her main sources of income include her YouTube channel, Tiktok, Instagram, and other acting jobs. Mariam has a strong TikTok following. She receives a sizable income from various sources.

Mariam George has a modelling agency of her own. She founded the organisation with the assistance of a few friends. Her net worth is increased by these endeavours as well. The modelling agency pays her a lot of money because it does fantastic work all over the world.
Mariam George's Interesting Facts
Mariam George's Instagram has 126k followers.
Mariam George Tiktok Account has 900K+fans.
Mariam George Tiktok ID is @themariamgeorge.
Mariam George is very famous for her Stylish looks.
Mariam George loves to travel.
Mariam George has her own modeling agency.
Mariam George also owns a Youtube Channel where she posts humorous videos.
Social Media
Frequently Asked Questions