Manya Singh | Career, Age, Biography, Net worth, family

Anisha Saini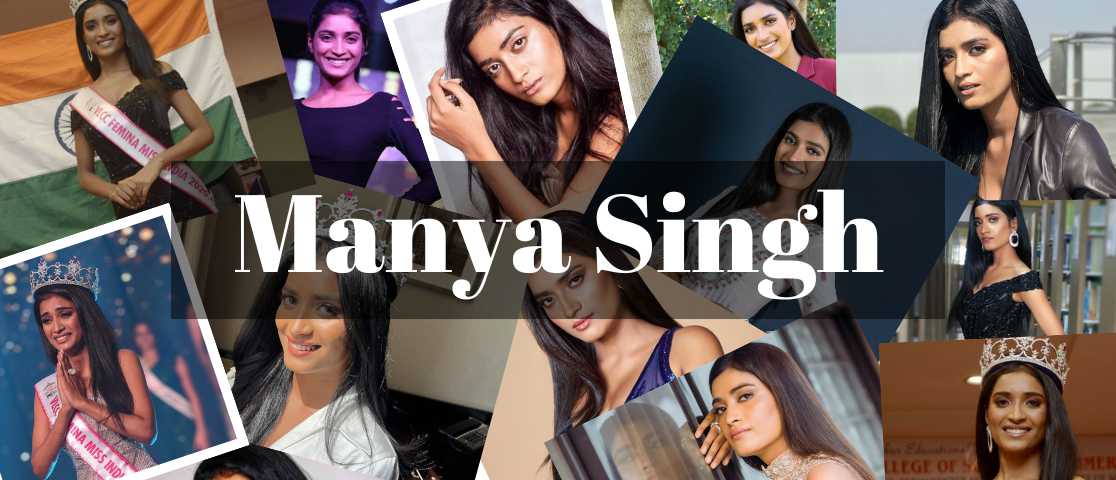 Manya Singh's Age and Manya Singh's Biography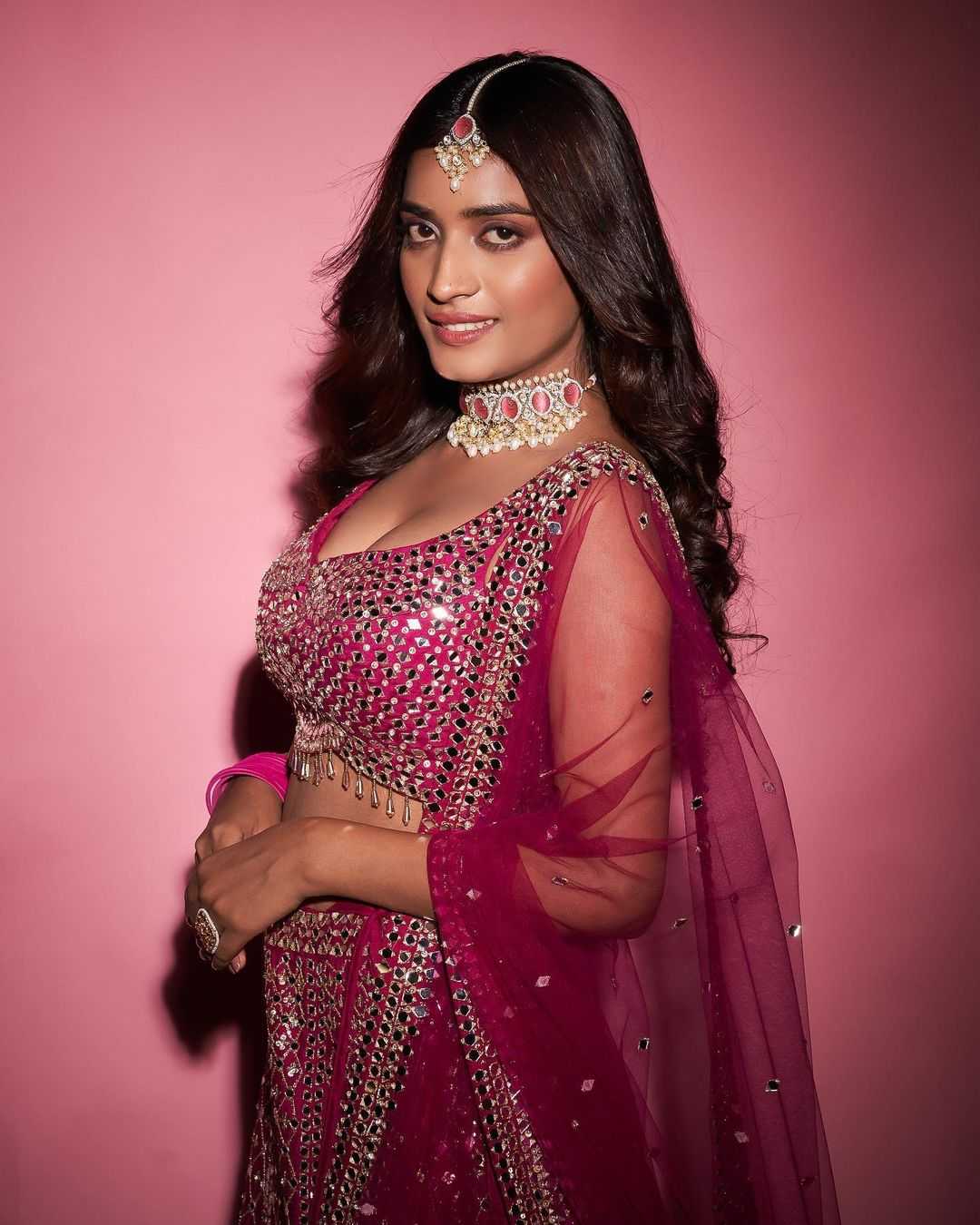 Manya Singh is an Indian model and beauty queen who shot to fame after placing first in the VLCC Femina Miss India 2020 competition. Manya Singh's birthdate is on March 25, 2001 on a Sunday. Manya Singh's birthplace is in the Uttar Pradesh village of Vikram Vishunpur, in the Baitalpur Block of Deoria.

As of 2022, Manya Singh's age is 21 years old. Her family was middle class when she was born and raised in Uttar Pradesh, but Manya transformed her life from one in the middle class to one in the upper class through hard work and devotion.

Among her various interests, Manya enjoyed acting, modeling, and travel. She excels at modeling, which explains why her career as a model has been so successful. The 57th Femina Miss India beauty contest took place in 2020, making it Femina Miss India 2020. the COVID-19 epidemic is to blame.

The full Femina Miss India competition was held digitally for the first time in the competition's history because of the COVID-19 outbreak. The competition had four phases, and the grand finale was held on February 10, 2021, at the Hyatt Regency Hotel in Mumbai. Femina Miss India Uttar Pradesh, Manya Singh, came in second.

Claim Your FREE Celebrity Shoutout
✕
Claim Now!
Manya Singh's Family and Manya Singh's Educational Qualification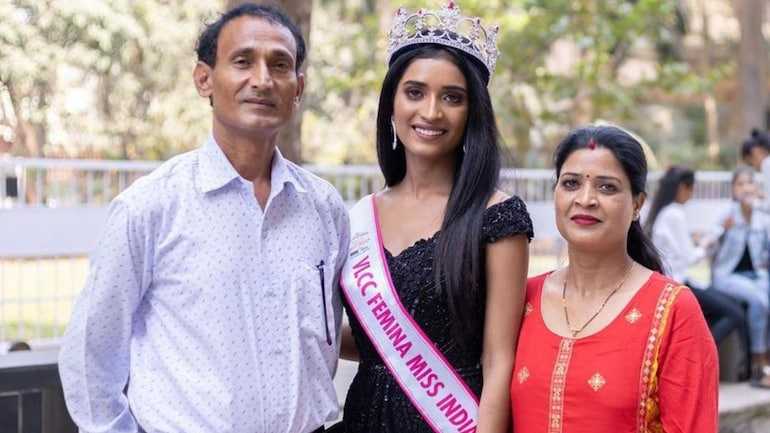 Manya Singh is 20 years old (as of 2021). Manya Singh's father is Omprakash, an auto-rickshaw driver in Mumbai. The mother of Manya Singh, Manorama Devi, owns a barbershop and a tailor store in Mumbai. The younger brother of Manya Singh, Aman Singh, is a present student. Manya received her education from S.M. Lohia High School in Kolhapur, Maharashtra.

Manya Singh also won the class 12 best student award and received an 80 percent on her tenth exam. Following completion of a Bachelor of Banking and Insurance, Manya is now pursuing a Bachelor of Management degree at the College of Science and Commerce in Mumbai. She also studied for the UPSC exam.

Talk To Similar Celebrities
Manya Singh's Struggle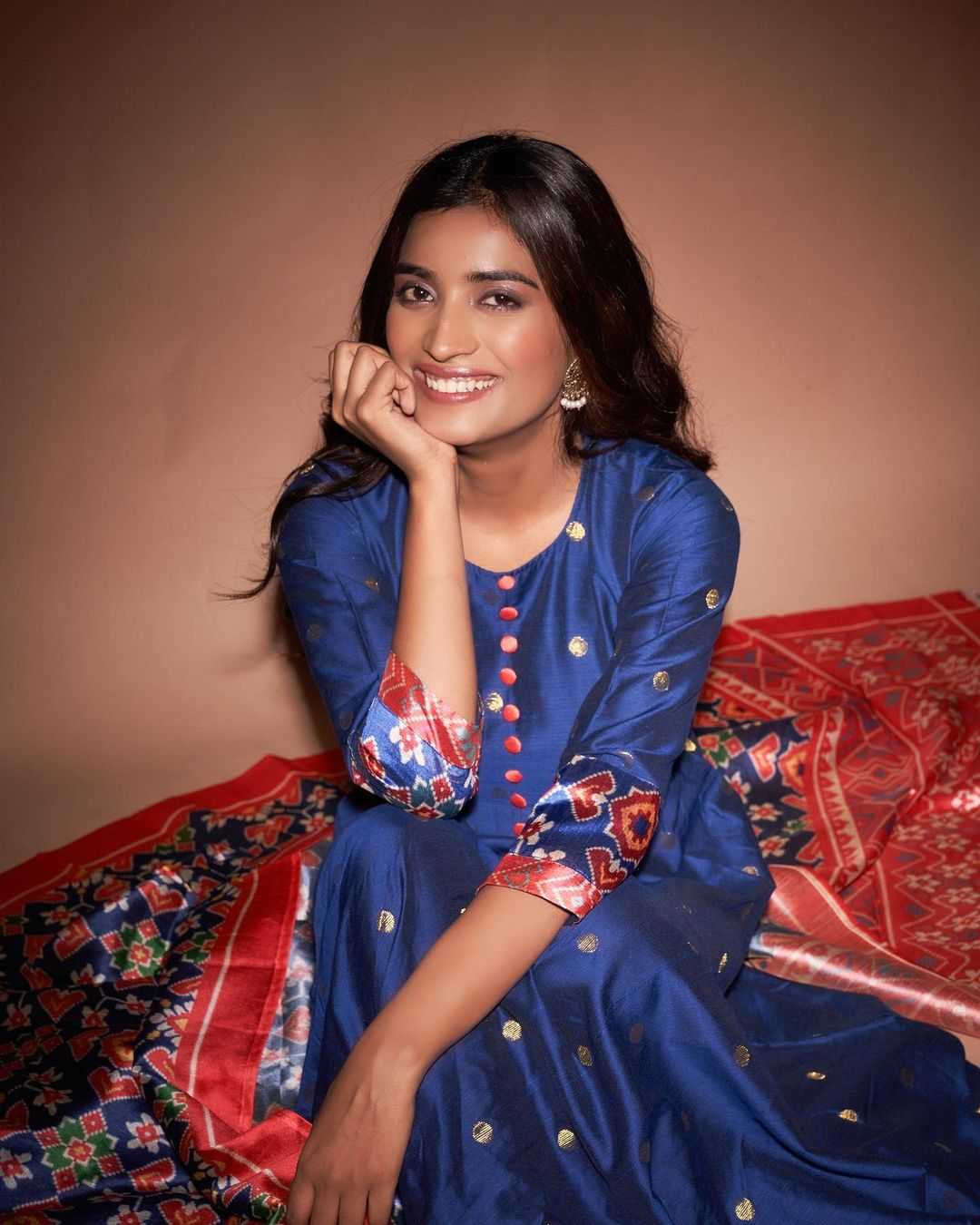 Talking about Manya Singh's struggle, Manya admitted that she went without meals for numerous nights. She used to walk in the heat at that time to save money for the rickshaw. She didn't even have enough money for books, and her wardrobe had few items. But she was fortunate at the moment. Her mother even sold her jewelry to pay for her degree. She further added Life has never been simple for her because she is the daughter of an auto-rickshaw driver. Six years of struggle later, Manya is the runner-up for Miss India 2020. She claimed that although many people believe life is simple after winning these pageants, the reality is otherwise, and she went two years without finding employment.

At the age of 14, she also started working in a contact center, and to get there, she would travel long distances for free. She washed dishes at Pizza Hut when she was 16 years old. Since she was a young child, Manya has been diligent and intelligent. Whatever task she sets out to complete, Manya consistently completes, and the result is what is on display now.

Manya Singh's Miss India and Career
Manya Singh started modeling after earning her degree, and numerous commercials have included her in acting roles.

Manya Singh has taken part in numerous fashion weeks, including Times Fashion Week and Lakme Fashion Week, and she has walked the runway at renowned fashion weeks.

Additionally, Manya served as the face of print advertisements for fine silver jewelry. She defeated 20,000 rivals to take home the Miss UP crown in December 2020.

The 1st Runner-Up title following Mansa Varanasi, the winner of VLCC Femina Miss India 2020, is the largest accomplishment, nonetheless! Because of this, Manya gained worldwide acclaim.

Manya Singh was this year's First Runner Up Miss India 2020 and was crowned as such on February 10, 2021, at the glittering grand finale held at the Hotel Hyatt Regency in Mumbai. Manya defeated 14 other competitors to claim the coveted championship.

Manasa Varanasi has been named Miss India 2020 after fierce competition in Mumbai, and Manya Singh of Uttar Pradesh has been named Miss India's runner-up. In addition to Manya, Manika Shyokand of Haryana was named Miss Grand India 2020's runner-up.

After the finals in Mumbai on 10 February, Manasa, Manika, and Manya gave the camera their glamorous look in a heavy, designer embellished gown with a crown on its head.

Big Boss 16
Manya Singh, who finished in second place in the Femina Miss India 2020 pageant, will now feature on the Salman Khan-hosted reality show Bigg Boss 16. She spoke extensively about her struggles and how her skin color made it difficult for her to obtain work in the industry. On Saturday's debut broadcast, Salman Khan presented the contestants for the new season, and Manya made a big impression with her assured entrance onto the program. For the next 105 days, she will be imprisoned within the home with the other residents. It will be intriguing to see how the previous pageant winner does on the contentious reality program and whether or not she can win the fans' hearts.

Manya Singh stated on the Bigg Boss 16 stage that winning a contest is insufficient to succeed in the business. She claimed that although her path had been difficult, she would not give up. Manya said that it might be due to her dark skin tone when Salman Khan questioned why she hasn't been receiving more employment. My dark skin tone prevented the majority of the proposals from materializing. It used to be said that winning a pageant was insufficient.

Talking about the latest updates on Manya Singh's Performance in Bigg Boss, she is doing a quite well job. But Recently Manya Singh is criticized by Gauahar Khan and Arjun Bijlani when she makes fun of Sreejita, a TV actress. Arjun's opinion was shared by Gauahar Khan, the 2013 Bigg Boss season seven champion. She quoted him on Twitter and added, "Exactly, calling himself an Indian ambassador and doesn't understand the fundamentals of inclusion, tolerance, and respect!

Manya Singh's Net worth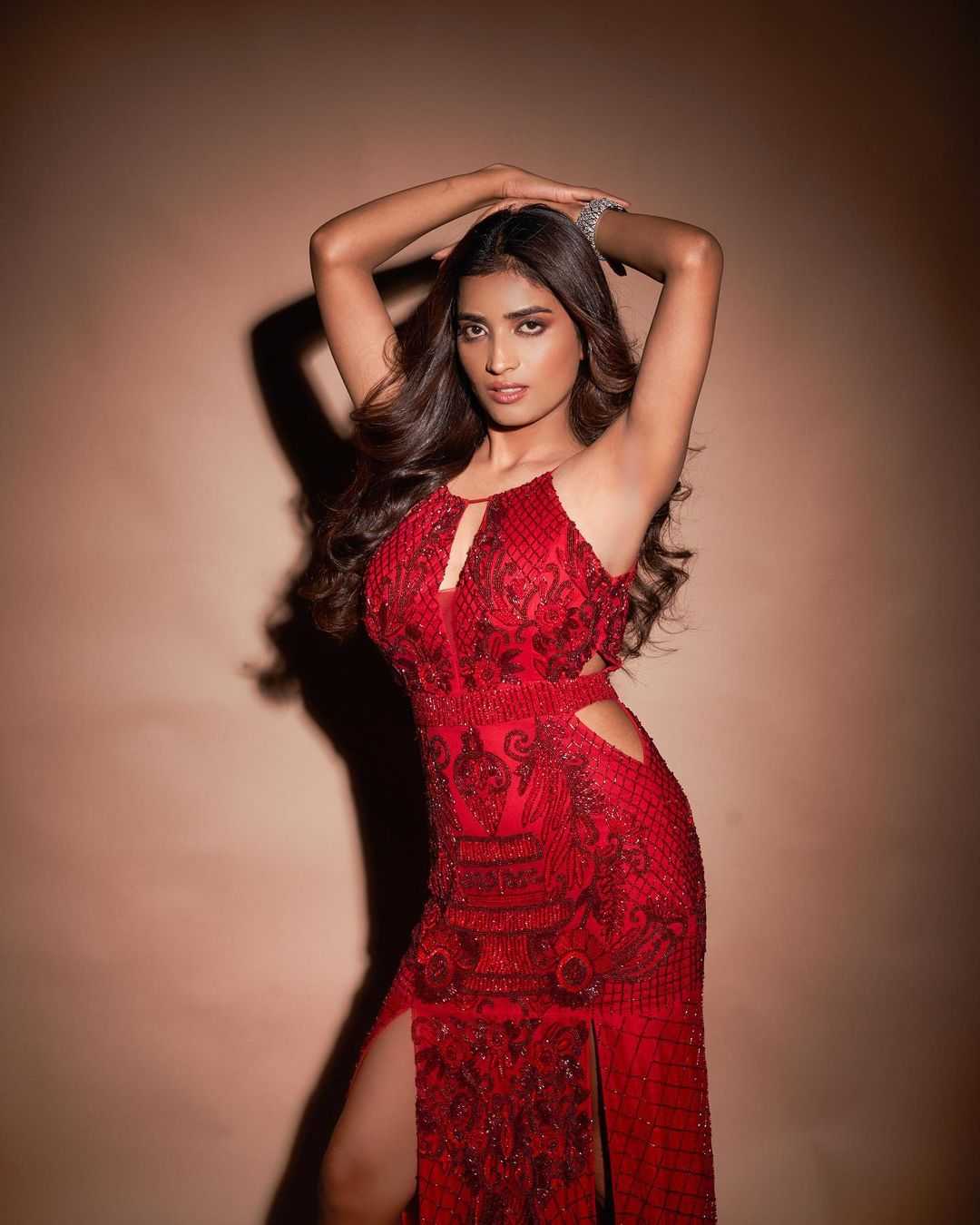 Manya Singh is a well-known Indian model, social activist, businesswoman, volunteer, and beauty queen from Mumbai, India.

Manya Singh first gained notoriety as the first runner-up in the VLCC Femina Miss India 2020 competition. Manya Singh goes by the name Kajal.

At the age of 18, she began a modeling career since she was captivated by it. She started educating herself on modeling techniques.

Manya Singh has submitted applications to walk in renowned fashion shows including Time Fashion Week and Lakme Fashion Week.

Manya Singh has a net worth of about Rs 25 lakh. Her primary means of income come from her modeling work and from promoting cosmetics. She has additionally profited from winning her beauty contest.

Manya Singh's Awards and Achievements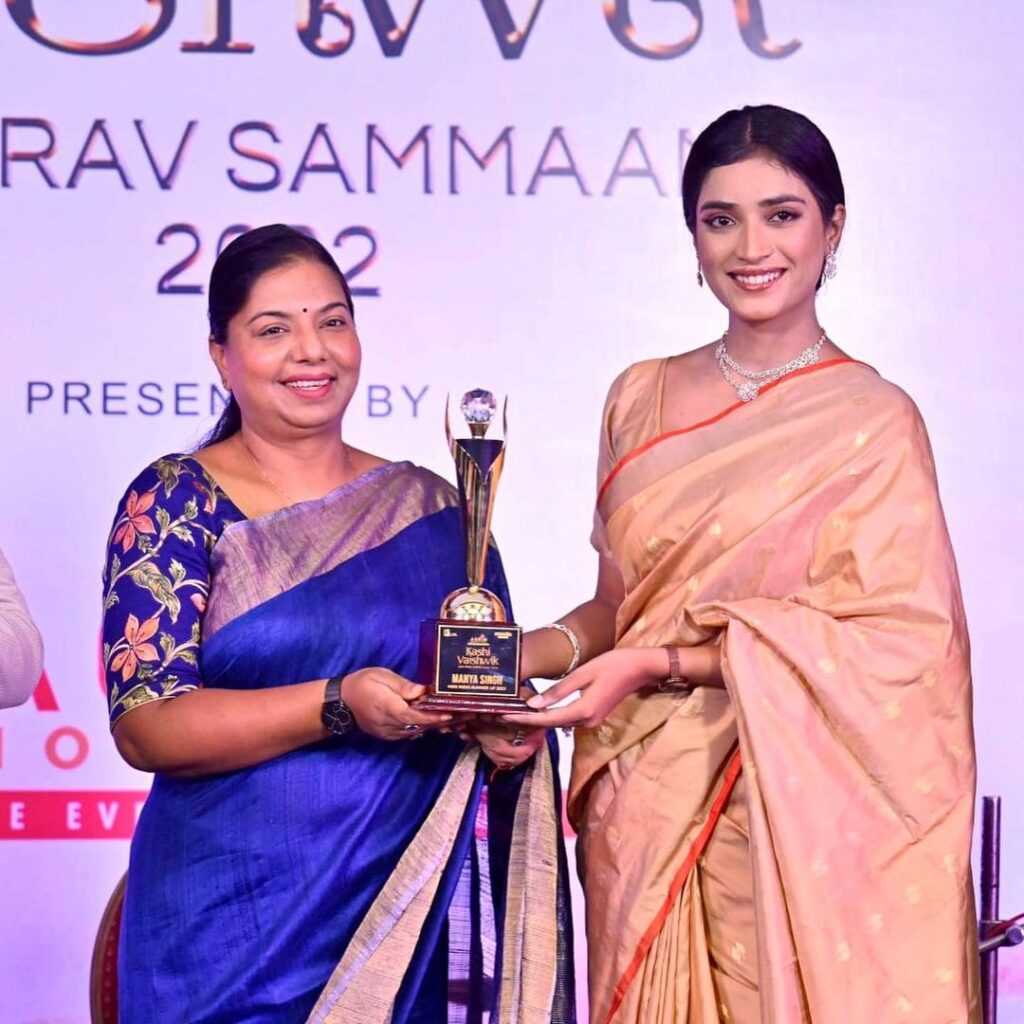 Finalist for Femina Miss India 2020 At the Kashi Vaishwik Gaurav Sammaan 2022 celebration held at the Hotel Ramada in Varanasi, Manya Omprakash Singh received a prize.
Finalist for Femina Miss India 2020 Recently, Manya Singh went to the Global National India Stardom Awards 2022.
Manya Singh's Interesting facts
Manya Singh enjoys traveling, dancing, and reading novels in her free time.
Due to her precarious financial situation, she was unable to enroll in grooming sessions for the Miss Uttar Pradesh beauty contest.
Manya Singh like animals and frequently publishes images of them on her social media accounts.
Manya Singh enjoys exploring new areas and reading new books.
Manya Singh decided to leave her house when she was 14 years old.
In Mumbai, she started working at Pizza Hut as a utensil cleaner. With the money she earned, she finished her education.
Manya Singh tried out for the beauty pageant Campus Princess more than ten times, but she was unable to advance past the preliminary round in any of them.
For print advertisements for Ahilya's fine silver jewelry, she has served as a model.
Manya Singh experienced several issues as a child, including poverty, spousal abuse, and an imposed patriarchal culture.
Manya practices yoga every day at home to keep herself in shape and healthy
Manya Singh consistently performed extra tasks to advance her profession to the pinnacle.
Due to a lack of funds, she was unable to attend school from third grade through eighth grade.
Social Media
Frequently Asked Questions