Mandeep SIngh | Cricket, Age, IPL, Stats, Networth

Hitesh Mandot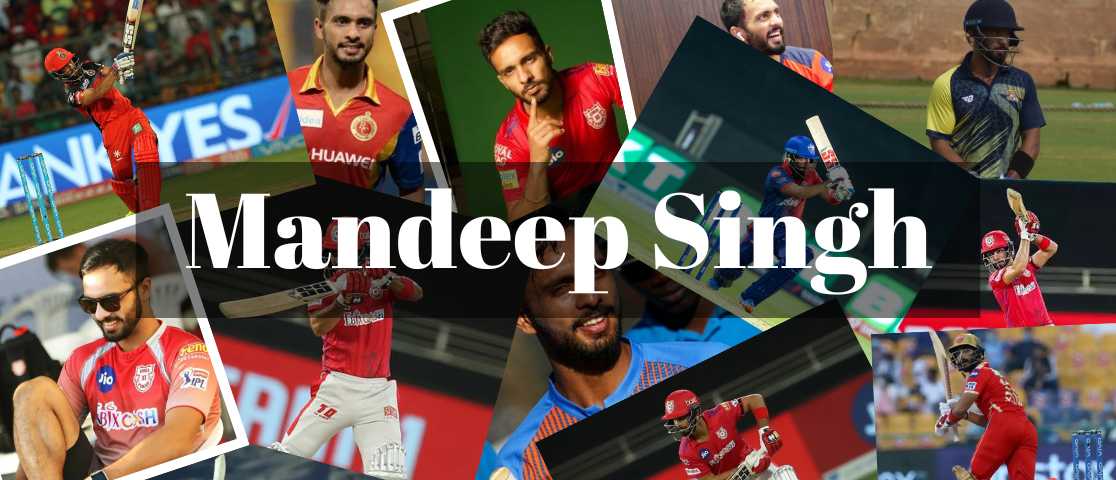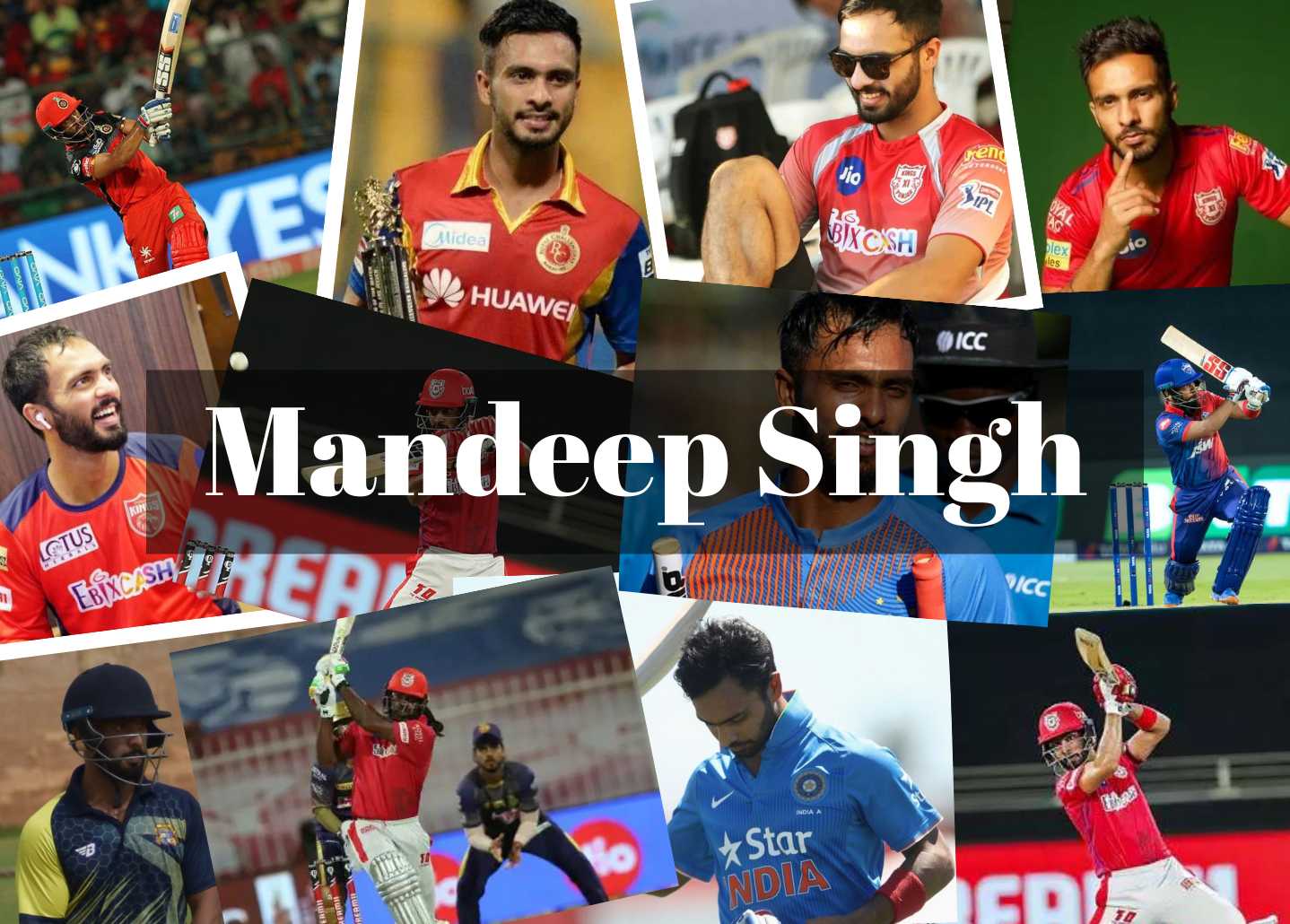 Mandeep SIngh's Biography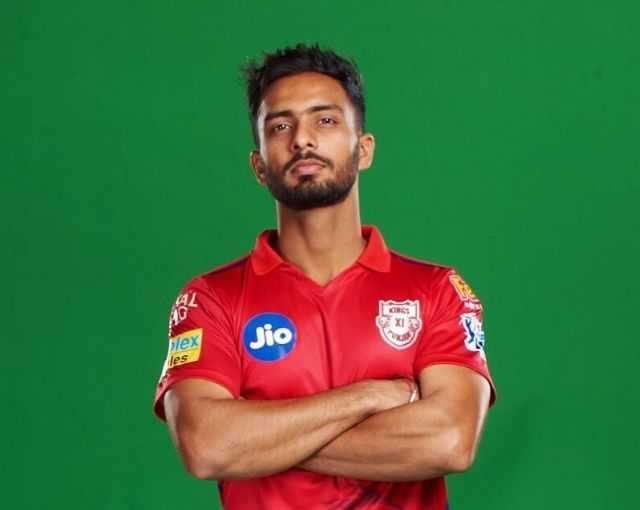 Mandeep SIngh is an Indian cricketer. Mandeep SIngh was born on 18 December, 1991 . Mandeep SIngh's birthdate is18 December 1991. Mandeep SIngh's full name is Mandeep SIngh. Mandeep SIngh's age is 32 years old as of 2022. Mandeep SIngh's hometown is Jalandhar, Punjab. Mandeep SIngh's height is 5.8 Feet.

Mandeep Singh is an Indian cricket player who was born on December 18, 1991. He competes for Punjab in Indian cricket's top division. Mandeep is a right-handed batsman who occasionally bowls right-arm medium pace for teams in the Indian Premier League as well as for France, North Zone, and other international teams. For the 2010 ICC Under-19 Cricket World Cup, he served as vice-captain of the India under-19 cricket squad.

He was added to the list of 30 probables for the World T20 competition, which will take place in Sri Lanka in September 2012, on July 18. He was not chosen for the final 15-person squad, though. On June 18, 2016, he played in his first Twenty20 International (T20I) match at the Harare Sports Club against Zimbabwe.

Mandeep SIngh Family and Mandeep SIngh Education
Mandeep Singh's father is Sardar Hardev Singh. Mandeep Singh's mother is not known. Mandeep Singh's brother is Harvinder Singh. Mandeep SIngh's college is Punjab University, Chandigarh.
In Jalandhar, Mandeep Singh's father coached athletes. He wasn't first pleased with his son's desire to play cricket, but after seeing his son's talent, he was glad. In 2016, Mandeep Singh wed Jagdeep Jaswal. On January 16, 2021, their son Rajveer Singh was born.

Talk To Similar Celebrities
Mandeep SIngh's Wife
Mandeep Singh's wife is Jagdeep Jaswal.

Mandeep SIngh Cricket
Following a strong performance at the Under-19 World Cup in 2010, Mandeep gained notoriety. He was one of India's best competitors in terms of runs scored. He quickly secured a spot in the Ranji side after making his first-class debut for his state Punjab in the 2010–11 season. He led the batting charts in the fifty overs format that season, and his 394 runs from 7 games for Punjab in the 2015–16 Vijay Hazare Trophy forced the selectors to give him a shot in the national colors.

In just his second T20I against Zimbabwe, Mandeep scored an appealing fifty to give India a respectable 10-wicket victory. This came after they were unexpectedly defeated by the hosts in the first T20I. Mandeep's first-class statistics have never been out of this world, but his biggest enemy has always been consistency.

He received an IPL contract from Kolkata Knight Riders in 2010 as a result of his strong performance on the local circuit, but he struggled in the three games he played that season. The following season, he transferred to Kings XI Punjab (KXIP), but the situation remained the same. But in 2012, he finished IPL-5 as KXIP's leading scorer and took home the Rising Star of the Tournament honor after scoring 432 runs in 16 games. However, his performance in the IPL 2013 season plummeted like a house of cards as he averaged just 20 points during his 16 games.

Mandeep only appeared for the Kings three times in the following season in 2014, therefore they allowed him to join RCB for the following campaign. In an envious hitting lineup at RCB, Mandeep could only display glimmers of his talent. Due to an injury, he was unable to play in the 2016 IPL, and aside from a few helpful hits, his performance the next year was unremarkable. RCB persisted, though, and in the 2018 auctions, they were able to purchase him for INR 1.40 crore. Mandeep scored 252 runs in 14 games as a finisher. In 2019, he will rejoin his former team after being traded by RCB for Marcus Stoinis.

Mandeep SIngh Stats (as of October 2022)
Mandeep SIngh's Net Worth
In 2022, Mandeep Singh will be valued $3 million. He has a 22 crore rupee net worth. He has also played for the IPL teams Royal Challengers Bangalore and Punjab Kings, and the Delhi Capitals acquired him during the 2022 IPL mega-auctions. The IPL pay for Mandeep Singh is INR 1.10 crore. He was purchased by the Delhi Capitals during the IPL mega auctions on February 12 and 13, 2022.

5 Interesting Facts of Mandeep SIngh
In Jalandhar, Mandeep Singh's father is a well-known athletics coach. When he saw his son had potential in the sport, he became more satisfied with his son's goal to play cricket.
Mandeep has played for the North Zone, Punjab, Punjab Under-19s, Kings XI Punjab, Kolkata Knight Riders, Punjab, India A, and India Under-19s. He has also played for the Royal Challengers Bangalore.
In 2015, Mandeep once played for South Africa A in a tri-series competition.
He previously bowled a 17-ball 45 for RCB and stunned his former team KKR. The game was ultimately won by Royal Challengers.
A fantastic season in which he scored 432 runs earned him the Rising Star of the Tournament Award for him in 2010.
Social Media
Frequently Asked Questions