Mahalakshmi Age Husband Shows Instagram

Hitesh Mandot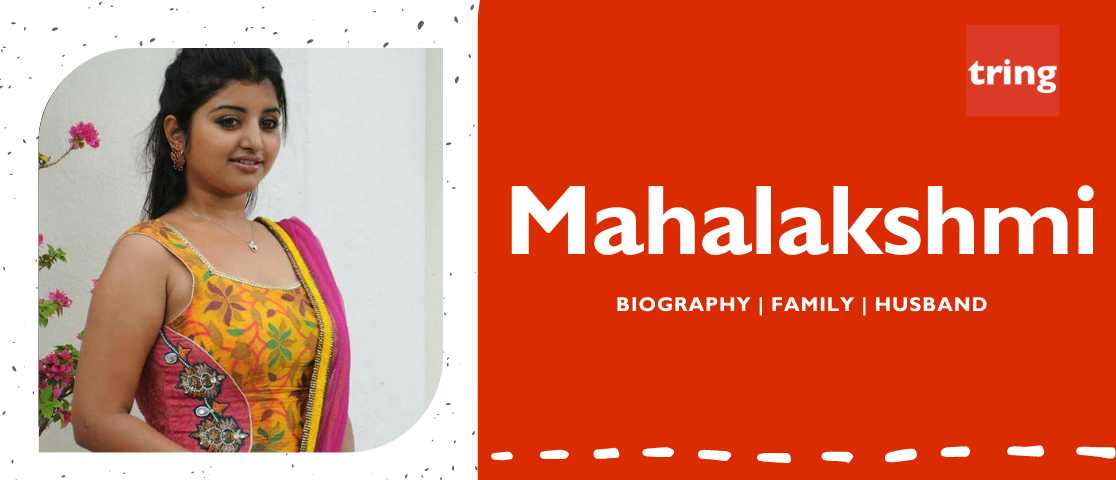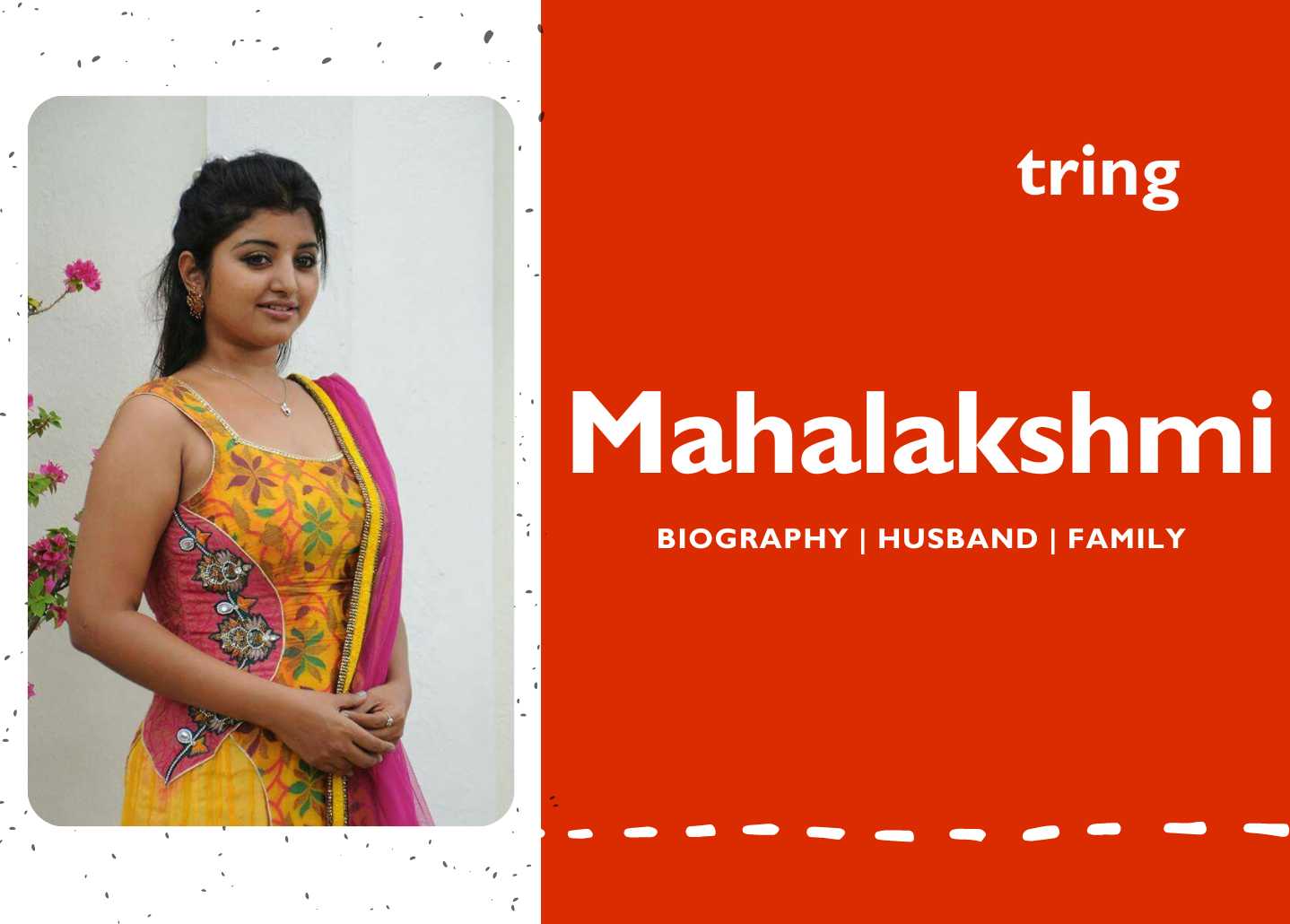 Mahalakshmi's Biography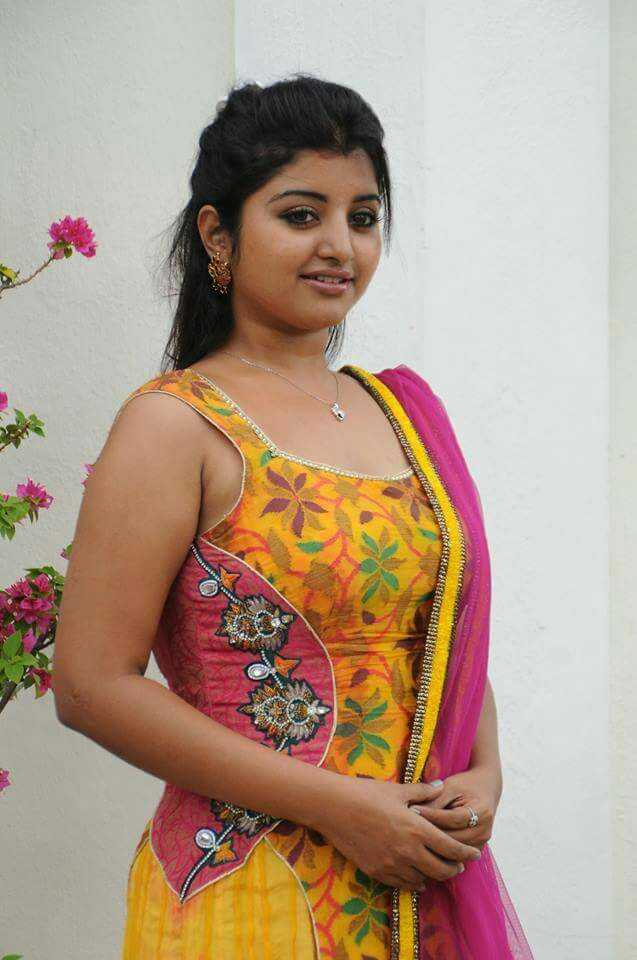 Mahalakshmi is an South Indian actress. The height of Mahalakshmi is 5.6 feet. Mahalakshmi's birthplace is Chennai, India.

Mahalakshmi is a video jockey and television serial actress who works in the Tamil cinema industry. She begins working for the Sun Music channel as a video jockey. She also contributed to a number of TV series, including Vilas, Arasi, Yamirukka Bayamen, Chellamay, Vani Rani, Pillai Nila, and Anbe Vaa.

Book a Personalised message from your favorite celebrity. Click here to know more

Mahalakshmi's Age
Mahalakshmi was born on 21 March 1990. Mahalakshmi's age is 32 years as of 2022. Mahalakshmi's zodiac sign is Aries.

Talk To Similar Celebrities
Mahalakshmi's Family
Mahalakshmi's father's name is not known. Mahalakshmi's mother's name is not known.

Mahalakshmi's Education
Mahalakshmi's school is Velankanni Matriculation Higher Secondary School, Chennai. Mahalakshmi's college is Viterbo University, La Crosse, Wisconsin and Women's Christian College, Chennai.
She graduated in Bachelor of Business Administration from Viterbo University, La Crosse, Wisconsin.

Mahalakshmi's Boyfriend
There are no boyfriends as of 2022.

Mahalakshmi's Husband
Mahalakshmi's First husband is Anil Neredimilli. Mahalakshmi's second husband is Ravindar Chandrasekaran. They married on 1 September 2022.

Mahalakshmi's Career
Mahalakshmi is an actress who works in Tamil television series. Mahalakshmi's first production, the Arasi serial, which debuted between 2007 and 2009, features Kollywood actress Radhika. The actress became well-known for playing Poongodi in the Sun TV drama Vaani Raani. Along with her serial career, she also appeared in video commercials.

She also appeared on the reality television program Anu Alavum Bayamillai. She wed the director and producer of movie Ravindhar Chandrasekaran. Twitter and other social media sites were inundated with their wedding images.

Mahalakshmi's Upcoming Movies
There are no upcoming movies as of 2022.

Mahalakshmi Controversy
The estranged spouse of South Indian actor Raghunathan, Jayashree Rao, said in a media interview in 2019 that he had a romantic relationship with his co-star Mahalakshmi while they were starring together in the television series Devathayai Kanden. I had advised Mahalakshmi to leave her husband in light of the fact that she has a family and a son, but the latter claimed that they were merely close friends, according to Jayashree Rao.

But at odd hours, her estranged spouse kept calling and talking to Mahalakshmi. She stated that they will file for divorce in July 2019.

Mahalakshmi's Net worth
The Net worth of Mahalakshmi is Rs.2-3 Crore. Mahalakshmi is a well-known movie actress with a net worth of $100 K, according to Wikipedia, Forbes, IMDb, and several online publications. She made the money as a working actress in Tv Shows. She's an Indian woman.

I'll tell you how she earns money through her acting, modeling, news anchoring, promotions, and many other activities. Her net worth is estimated to be between INR 2 and 3 crores after accounting for her assets and income sources.

Mahalakshmi's Awards
There are no awards as of 2022.

11 Interesting Facts about Mahalakshmi
She continues to be quite active on a number of social media sites. She has more than 415k followers on Instagram. She frequently serves as a model for a number of commercial brands on social media.
She worked with the Colors channel to produce the programme Idhu Solla Marandha Kadhai in 2022.
She enjoys playing video games, travelling, interior design, watching movies, and doing nail art in her own time.
She always worships God because she is a devout woman.
In her free time, she enjoys playing with dogs and other animals.
The well-known actress enjoys making reels in her free time.
She has worked with numerous clothing, jewellery, skincare, hair care, and other businesses.
Together with her fellow actors, she has gone to a number of events.
The wife of Ravindar Chandrasekaran regularly uses social media to advertise her upcoming ventures.
She yearned for a tattoo of a heartbeat on her arm.
With her family, the actress Maha Lakshmi observed festivities such as Holi and Diwali.
Profile Summary
Social Media
Frequently Asked Questions