Laksh Lalwani | Movies, Family, Career, Age, Girlfriend

Anisha Saini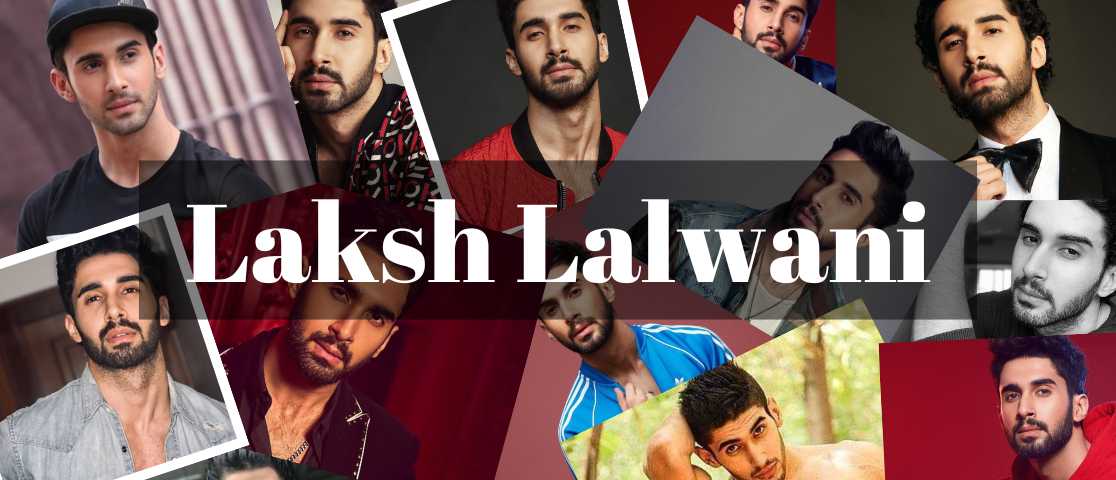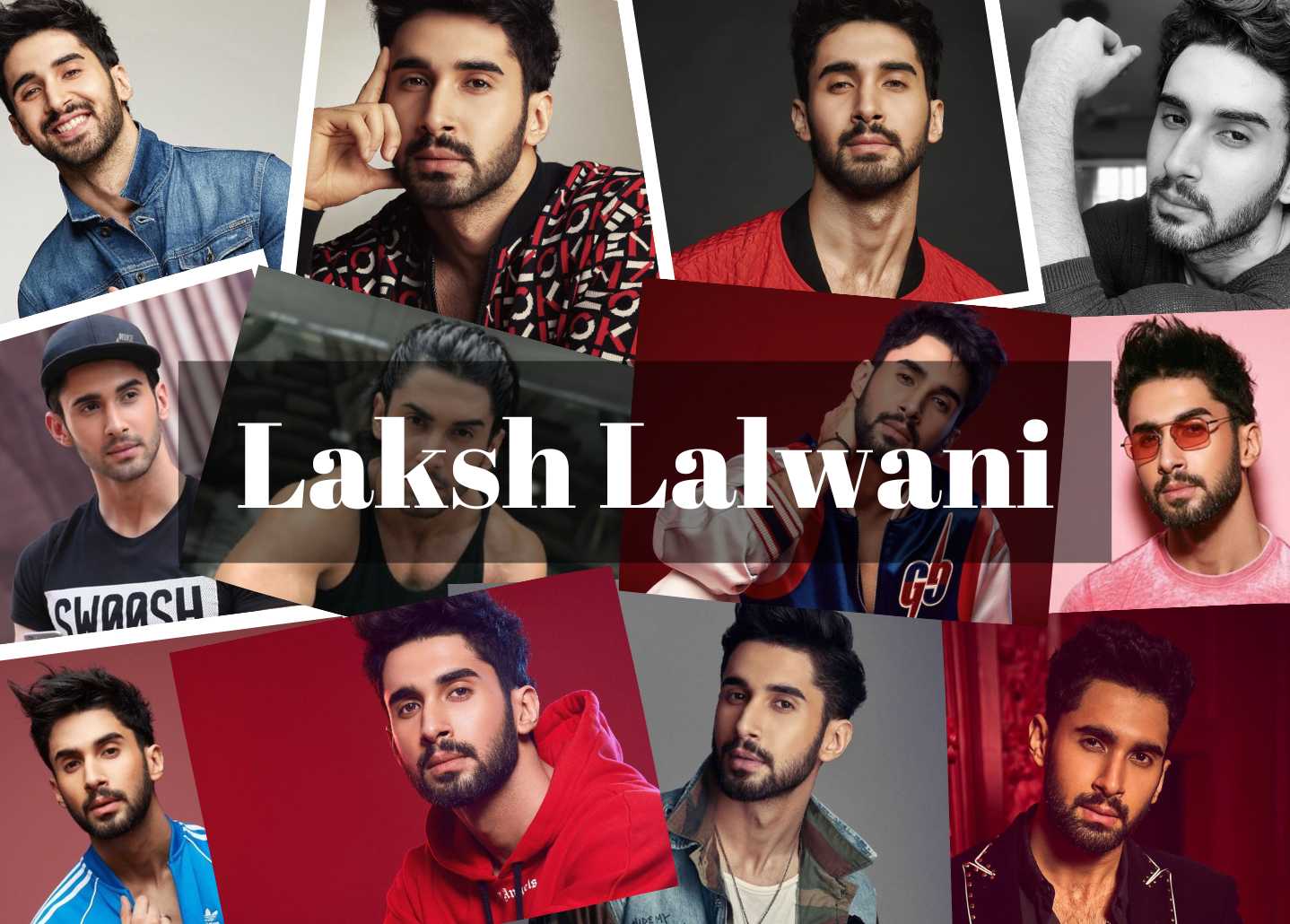 Laksh Lalwani's Biography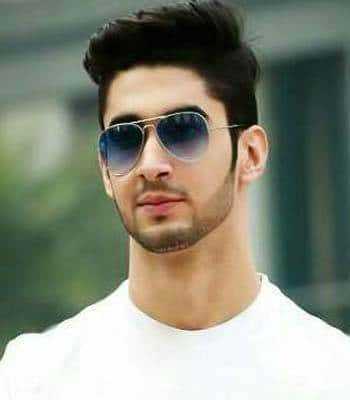 Lakshya Lalwani is an Indian actor who has largely worked in the Hindi entertainment sector of film and television. Actor Laksh Lalwani, commonly known as Lakshya. Laksh Lalwani's birthdate is on April 19, 1996. Laksh Lalwani's birthplace is in Delhi, India. In Porus (2017–18), the costliest TV serial in India with a budget of 500 crores, he portrayed the title warrior. In 2015, he received praise for his performance as Parth Samthaan in the MTV series Warrior High.

Laksh Lalwani Zodiac Sign is Aries. Laksh Lalwani Hobbies are gymming and travelling. Here is all the information you need to know about the actor who will soon make his significant Bollywood debut, although many people are familiar with Laksh from well-known TV series like Porus.
Claim Your FREE Celebrity Shoutout
✕
Claim Now!
Laksh Lalwani's Childhood and Laksh Lalwani's Family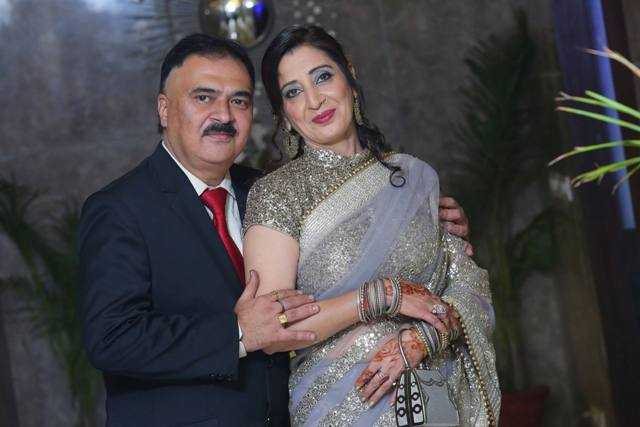 Lakshya Lalwani's father is Romesh Lalwani and Laksh Lalwani's mother is Savita Lalwani. Laksh Lalwani's sister is Poorvi Lalwani. He attended St. Xavier's School before earning a degree in fine arts and photography from Delhi University. His enthusiasm for acting was constant, so after graduating, he relocated to Mumbai. Lakshya's entrance into the realm of TV series is comparable to a game of fate.

He and a friend went for the Roadies XI interview, but when they saw the lengthy line, they were tempted to give up. Vikas Gupta, the show's producer, called him, nevertheless, and asked him to work for another program; as a result, he landed his first-ever TV serial, Warrior High.
Talk To Similar Celebrities
Laksh Lalwani's Affairs and Relationships
Rashmi Desai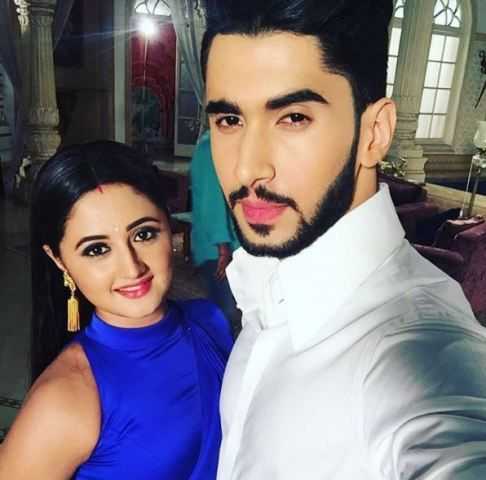 Actor Laksh Lalwani's romantic life has recently made headlines after she shared a photo with Rashmi Desai. Soon, rumors about her relationship with the 20-year-old actor circulated online. Rashmi, however, has denied the rumors and said they are wholly unfounded. Rashmi is also enraged by the way that gossip about her relationship spread due to a simple photo she posted on social media.

On the sets of their program Adhuri Kahaani Humari, in which they play the role of devar-bhabhi, Rashmi and Laksh got to know one another. Given that the actor is a close friend, the 30-year-old actress said it is awkward. Desai said that Laksh has supported her through her worst moments and the two have a strong emotional connection.
Aditi Gupta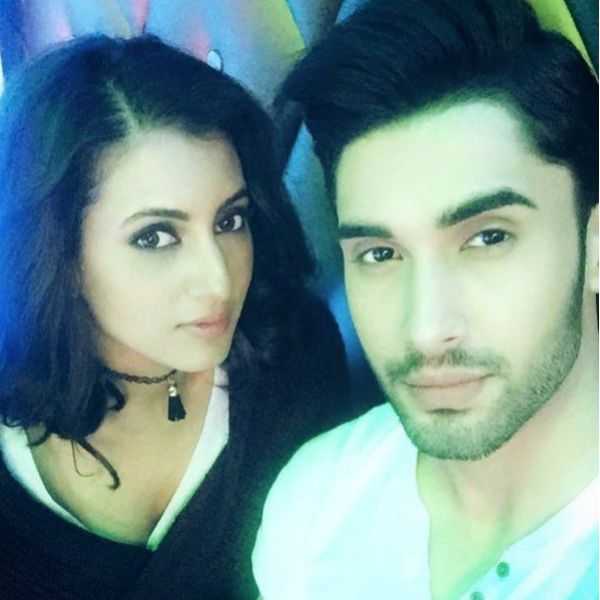 She referred to the rumors that she was dating her co-star Laksh Lalwani as untrue. She claimed that Additi even quit the show Pardes Mein Hai Mera Dil and spoke about it in a well-known daily. The small bird in the backyard informs us that the young girls have been working up a sweat while competing against Laksh in some fierce games of badminton.

Even though they came near to winning a game, Laksh cunningly stole the point during their diversion. According to the source, Additi and Laksh became inseparable throughout the course of their continuous show.
Laksh Lalwani's Career and Tv Serials
Lakshya made his acting debut in 2015 with the television program Warrior High. He later appeared as Yuvraj Madhav Shekhawat/Krish in the 2015–2016 season of the &TV series Adhuri Kahaani Hamari. Lakshya was chosen to play Veer Mehra in Pardes Mein Hai Mera Dil (2016–2017) after appearing in an episode of Pyaar Tune Kya Kiya.

He received considerable praise from critics for his depiction of the title fighter in Porus (2017–2018), India's most costly historical TV production, which cost 500 crores.

Lakshya is ready to make her Bollywood debut, and Karan Johar will do it through Dharma Productions, which has a three-film deal with him. Dostana 2, which he also started filming in November 2019, was supposed to be his debut feature in 2021, however, it has been postponed. He is currently preparing to make his acting debut in Shanaya Kapoor, Gurfateh Pirzada, and Karan Johar's Bedhadak, a love triangle. He will also appear in Tanya Maniktala and Karan Johar's third Aaghat.
Laksh Lalwani First Tv Serial Warrior High
A young audience is the target of the Indian television program MTV Warrior High, which airs on MTV India. A group of kids at the boarding school Warrior High in Dehradun, India, are the focus of the narrative. Laksh Lalwani played role in Warrior high as Parth Samthaan the Underdog. Directed by Shashank Bharadwaj, Kushal Zaveri. Series writing credit is Vikas Gupta and Aditi Mayapuri.
Adhuri Kahaani Hamari
The first episode of the Indian romantic fantasy drama television series Adhuri Kahaani Hamari, which translates to Our incomplete story, aired on &TV on November 16, 2015. Laksh Lalwani and Mahima Makwana are the stars of this 4 Lions Films production, which is produced by Gul Khan.

At the age of 16, an ichhadhaari naagin (a snake that can change its shape) named Maya kills Manasvini Manu (Mahima Makwana). Maya kills Manu to replace her in Prince Madhav's (Laksh Lalwani) life because she is envious of Manu receiving attention from Madhav.

Pyaar Tune Kya Kiya
Rejoice, Laksh Lalwani fans—especially the female contingent! The actor is prepared to amuse everyone once more on little screens. The producers of Zing's ongoing season of Pyaar Tune Kya Kiya have enlisted the actor.
Pardes Mein Hai Mera Dil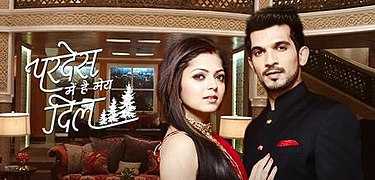 Pardes Mein Hai Mera Dil is an Indian television series that Ekta Kapoor under her production company Balaji Telefilms created for Star Plus. The plot, which is set in Austria, was influenced by both the 2008 novel The Immigrant by Manju Kapur and the 1997 novel Pardes. Locations in India, Vienna, and Innsbruck were used for filming. Drashti Dhami portrays Naina Vivek Batra in the show, and Arjun Bijlani plays Raghav. Rehaan Karan Khurana is portrayed by Rajesh Mehra and Vineet Raina. On June 30, 2017, it stopped airing after 170 episodes.

Raghav Mehra works for his affluent Indian family in Austria. Sanjana, the spoiled and wealthy woman he loves, ignores him. Due to the illness of her heart patient mother Asha, Naina Batra, a woman close to her family, separates from her fiancé Amit and travels to Austria for the procedure.Raghav and Naina get along well. Raghav's grandmother Indumati fixes Naina's marriage with his cousin Veer. On the wedding day, he leaves after which Raghav sacrifices his love and marries Naina who feels betrayed but soon trusts him.
Porus
Porus is a historical drama television series that depicts the lives of Indian warriors and kings of the Paurava Kingdom Porus and Alexander the Great, King of Macedonia, during the Battle of the Hydaspes. From November 27, 2017, until November 13, 2018, it was broadcast on Sony Entertainment Television. Chandragupta Maurya, another historical play, took its place.
Siddharth Kumar Tewary of Swastik Productions was the show's creator.It has the highest budget in Indian television, with a roughly INR 500 crores budget (roughly USD 70 million).

Laksh Lalwani, also known as Porus, is the first child of Paurava king Bamni and Takshashilan princess Anusuya. His real name is Purushottam, although he goes by the moniker Puru. Kanishk's older half-brother. Father of Malayketu and husband of Laachi. Adoptive brother of Hasti and the son of Ripudaman and Pritha. due to his half-Takshashilan ancestry, is drowned in the river Jhelum by his paternal uncle Shiv Dutt, but is saved by the Paurava Commander-in-Chief Ripudaman, who raises him among the Dasyus (a group of pirates).

Years later, he meets up with his parents again and goes on to become the Pauravas' crown prince and finally their king. He engages in a protracted conflict with Alexander the Great, the Macedonian emperor, which culminates in the Battle of the Hydaspes (326 BCE), where Porus is ultimately vanquished and taken prisoner. Alexander, though, is moved by his valor and gives him his kingdom back. The Takshashilan crown prince Ambhikumar, whose father Porus had died in the war with Alexander, and Alexander's ambitious general Seleucus assassinate Porus in 323 BCE. Based somewhat on Porus.
Laksh Lalwani Upcoming Movies
Dostana 2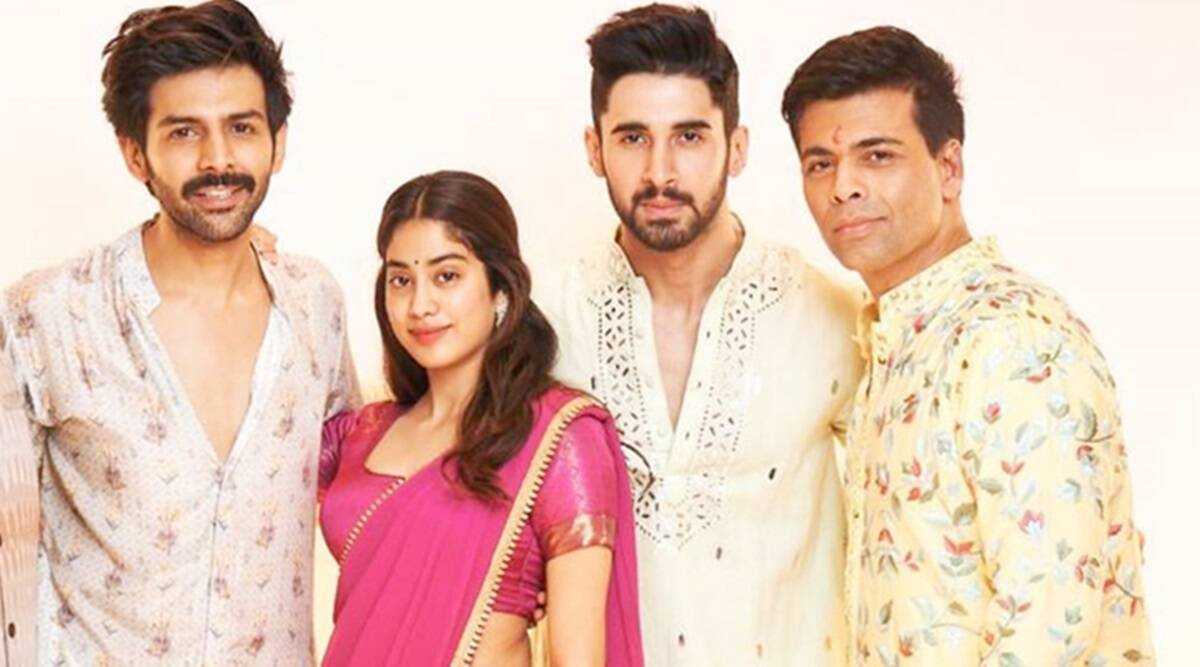 Dostana 2, which would be directed by Collin D'Cunha and produced by Dharma Productions, was confirmed by Johar in June 2019. The lead actors will be Laksh Lalwani and Janhvi Kapoor. There is no set release date for the movie, which began filming on November 8 of this year. According to Bollywood Hungama, the sequel has been put on hold for the time being in 2021.

Laksh Lalwani is the Lakshya that Karan Johar revealed to us this morning as the appropriate lad for the Kartik Aaryan and Janhvi Kapoor film Dostana 2. The TV-experienced actor underwent a rigorous application process that included photo shoots and auditions. The attractive hunk has undergone a significant transformation as well, and these photos are proof of it!
We are beyond thrilled that Lakshya, a debutante, is Dostana 2's third protagonist. First of all, because the much-anticipated sequel to the beloved movie Dostana, which also starred Priyanka Chopra, Abhishek Bachchan, and John Abraham, will include a new face on the big screen with Kartik Aaryan and Janhvi Kapoor. Furthermore, the face isn't wholly unfamiliar. Yes, you heard correctly; we have seen some of him on television in shows like Porus and Naagin.
Bedhadak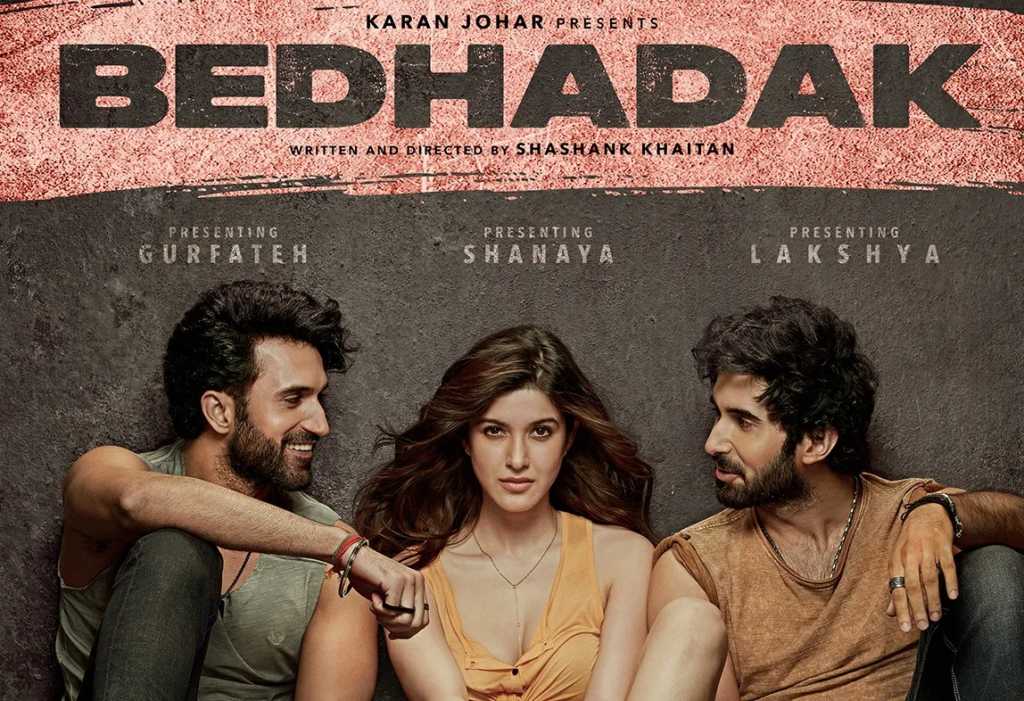 Director Karan Johar said that actresses Shanaya Kapoor, Lakshya Lalwani, and Gurfateh Pirzada from the upcoming movie Bedhadak will be joining his team at Dharma. I'll start by sharing Lakshya Lalwani's Bedhadak movie poster.

Lakshya shared the news on his social media accounts as well. According to the actor, Karan will be played by him in the film. I'm all set to enter into the realm of Karan, his caption stated. #Bedhadak.

Three actors were first presented by Karan Johar with Bedhadak. Lakshya Lalwani is a television performer who has decided to break into the film industry. While Gurfateh Pirzada has already participated in a few acting roles, Shanaya Kapoor is the daughter of Bollywood actors Sanjay Kapoor and Maheep Kapoor.

Noted filmmaker and producer, Karan Johar, revealed Bedhadak on his official Instagram profile. The film is supposed to be directed by filmmaker Shashank Khaitan, who helmed Dhadak. In Bedhadak, Karan Johar debuted Shanaya Kapoor as Nimrit, Gurfateh Pirzada as Angad, and Lakshya Lalwani as Karan.
Laksh Lalwani's Career Timeline
Laksh Lalwani's Controversies
Lakshya Lalwani has been involved in controversies, Mahima Makwana slapped her.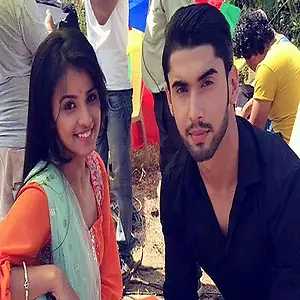 Controversy Media reports claim that Laksh Lalwani and Mahima Makwana had a falling out. Both had collaborated on the television series Adhuri Kahani Hamari. The actor allegedly received a smack from Mahima during the Holi party, according to media sources. This topic was highly charged. Laksh had responded to these rumors at the time by saying, This topic is being overemphasized. Nothing comparable occurred between us. My spectacles dropped to the ground as a result of her excitement when she was painting my face with color. Because it happened accidentally to her, I didn't even respond. On the internet in 2016, there were rumors that Laksh and TV actress Mahima Makwana had issues.
Additionally, there were rumors that Mahima had smacked him during a Holi party. Laksh clarified the rumors by stating that there were only a few, every day variances and nothing extraordinary. Regular events that occurred recently at the Holi shoot were exaggerated. I arrived for the media event at that time. Then, as I was conducting another interview, she vigorously ran her hands over my face after I had colored my face, causing my sunglasses to fall to the floor. My eyes were impacted by the colors. Twenty minutes later, I returned and continued the interview from where we left off because I was not in a state to give one.
Laksh Lalwani's Net Worth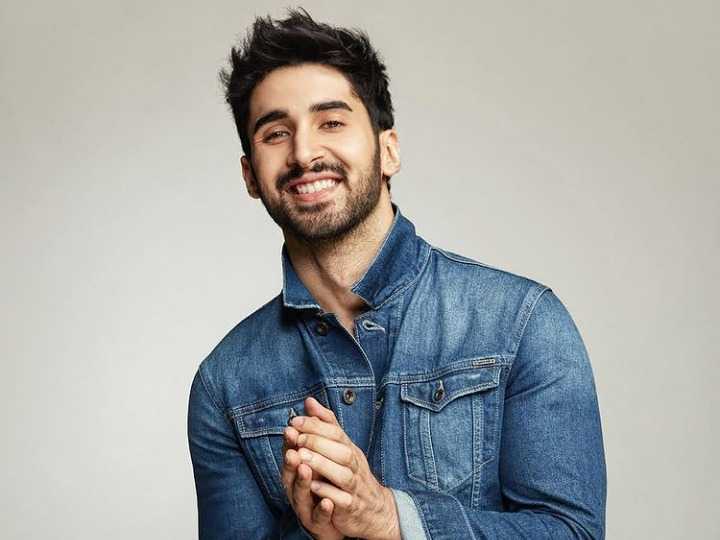 Owner of Dharma Productions and veteran Bollywood director Karan Johar comes back to introduce the new cast. On March 3, 2022, KJO stated that the next Dharma film Bedhadak will mark the major Bollywood debuts of TV star Lakshya Lalwani, Sanjay Kapoor's daughter Shanaya Kapoor, and Gurfateh Pirzada. Here is all the information you need to know about the actor who will soon make his significant Bollywood debut, although many people are familiar with Laksh from well-known TV series like Porus.
He is an accomplished TV actor. He is included in the group of notable individuals who were born on April 20, 1996. He is one of the wealthiest Indian-born TV actors. He is also listed among the most well-known TV actors. Laksh Lalwani, one of the well-known individuals in our database, is 23 years old. Laksh Lalwani, a well-known TV actor, is 23 years old and has a net worth of $1 to $5 million. The money came from his work as a paid TV actor. He's an Indian. He has a Honda city car.
Laksh Lalwani's Awards and Achievements
Laksh Lalwani is the nominee for Asian Television Award for playing the best actor in a leading role Porus (2018).
Laksh Lalwani is the winner of the Television award for best actor in Porus (2018).
In 2018 he won the Lions Award for best actor in the serial Porus.
Laksh Lalwani's Interesting Facts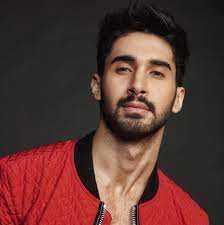 His hobbies include gymming and traveling.
Laksh was born into a modest family in Childhood.
He doesn't like attending parties or social gatherings.
While Laksh was shooting for the show 'Porus,' he got severely injured, but he was so dedicated to his work that he did not halt and continued shooting for the sequence.
Laksh revealed in an interview that he enjoyed doing the thriller and action genre the most.
In 2016 Lalwani dropped his surname as he felt that the surname philosophy works against the moto of unity in diversity.
He considered Vikas Gupta as his Godfather.
His family and friends fondly call him Rajvir.
Lalwani is fond of dogs and owns a pet dog.
He wanted to join the Indian army since his Childhood.
Laksh revealed during an interview that his favorite genres were action and thriller.
For his program Porus, Lalwani got specialized training. To make his role seem credible, Laksh acquired skills in horseback riding, sword fighting, and rowing.
Social Media
Frequently Asked Questions