Kratika Sengar - Biography, TV Shows, Age, Net Worth, Awards, Husband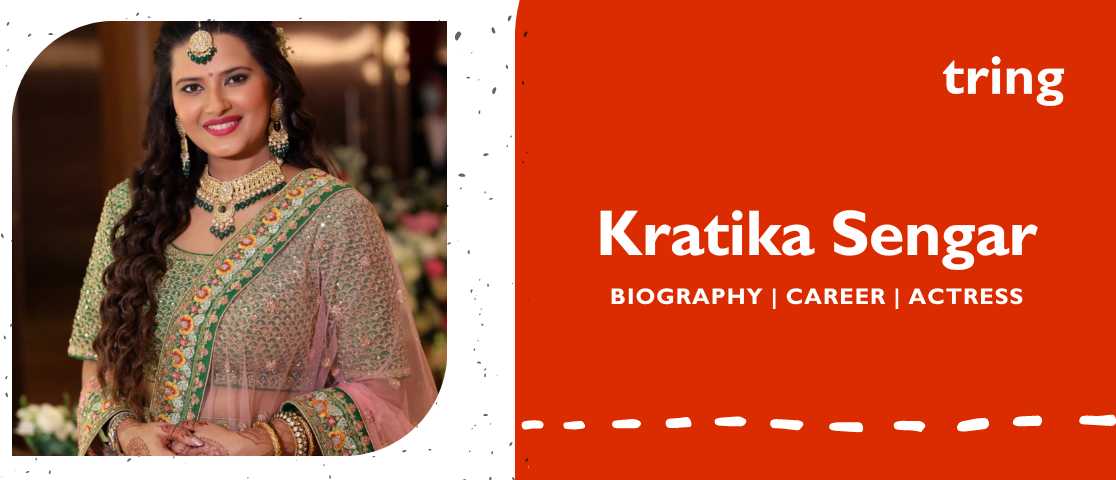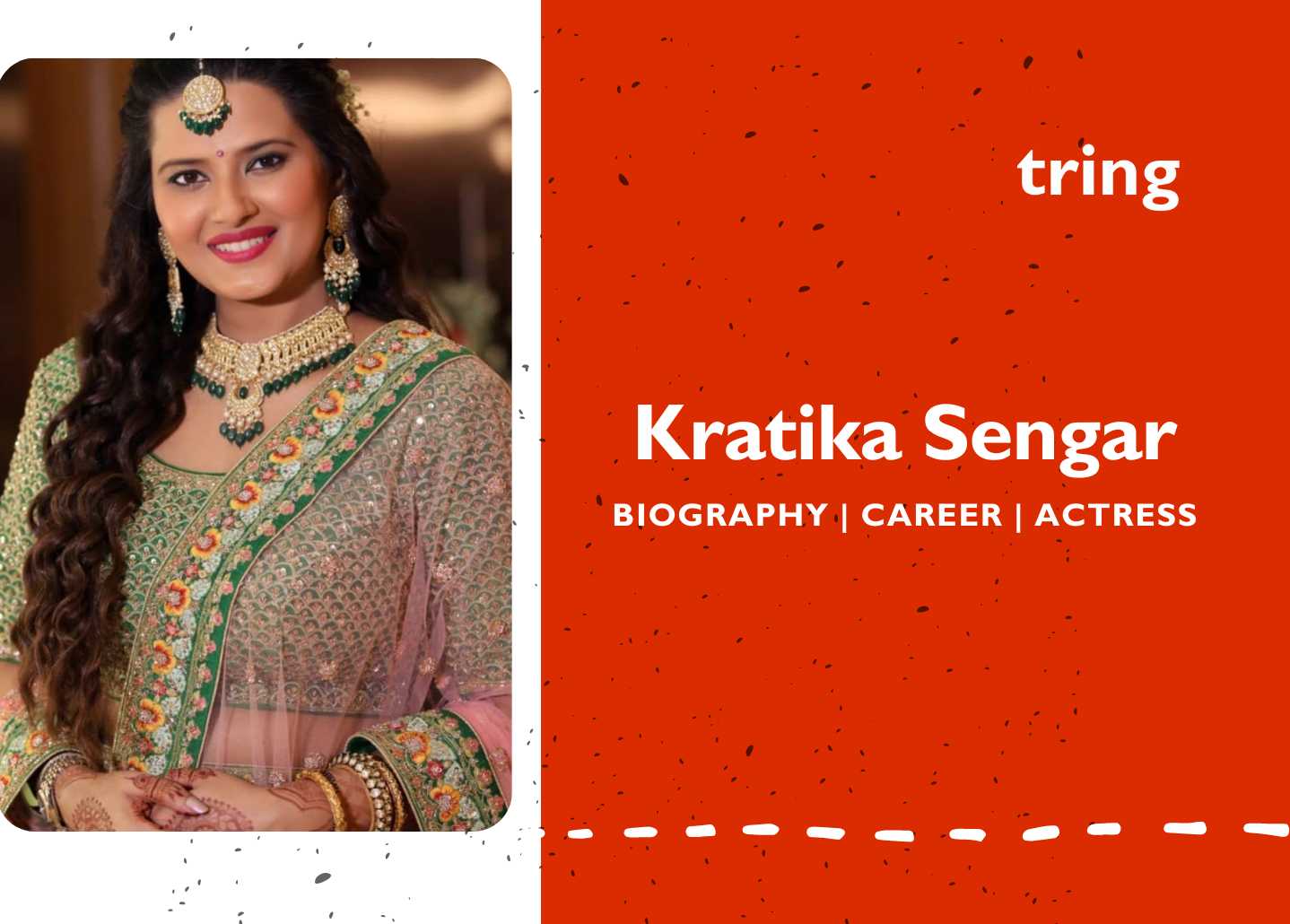 Biography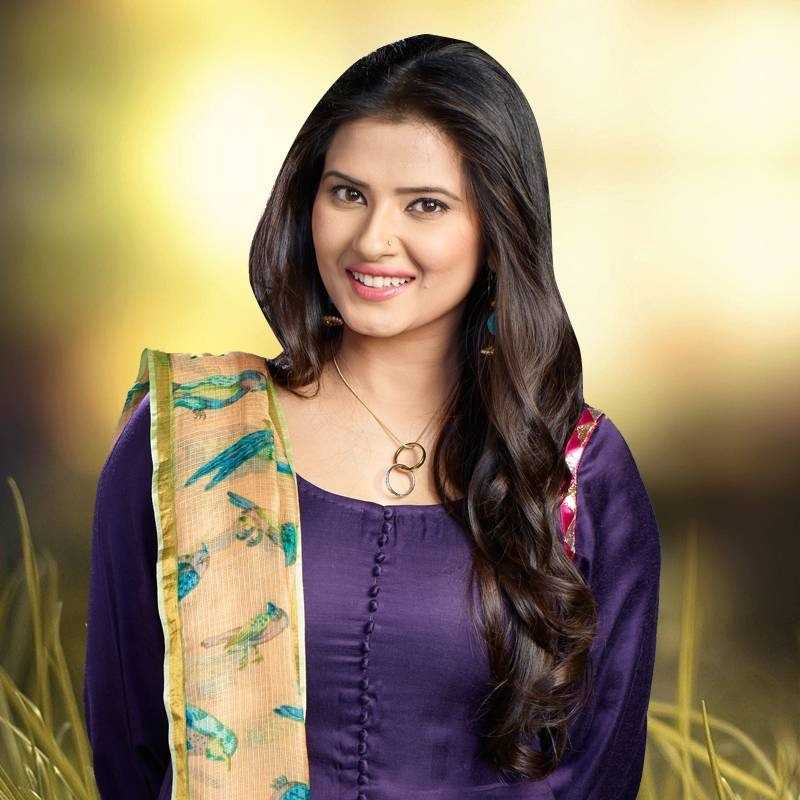 Kratika Sengar is a well-known Indian television actress who has won the hearts of many with her captivating performances on screen. Kratika started her career as a host in a travel show called Honeymoon Travels Pvt. Ltd. on Star Plus. She then made her debut in the television industry with the popular show Kyunki Saas Bhi Kabhi Bahu Thi where she played the character of Saanchi.

She went on to play the lead role in several popular shows including Kasautii Zindagii Kay, Jhansi Ki Rani, Punar Vivah, and Service Wali Bahu. Kratika has also worked in a few films, including the Tamil film Pandavulu Pandavulu Thummeda and the Hindi film My Father Godfather. She has also appeared in several music videos.

Age
Kratika Sengar will be 37 years old as of 2023. Kratika Sengar was born on July 3, 1986, in Kanpur, Uttar Pradesh, India. Her zodiac sign is Cancer.

Education
Kratika attended Methodist High School in Kanpur before moving to Delhi and graduating from Amity University in Noida with a degree in Mass Communication.

Family
Kratika Sengar is the elder daughter of Vedant and Kalpana Sengar. Anuraag Sengar, Kratika Sengar's younger brother, is also in the family.

Husband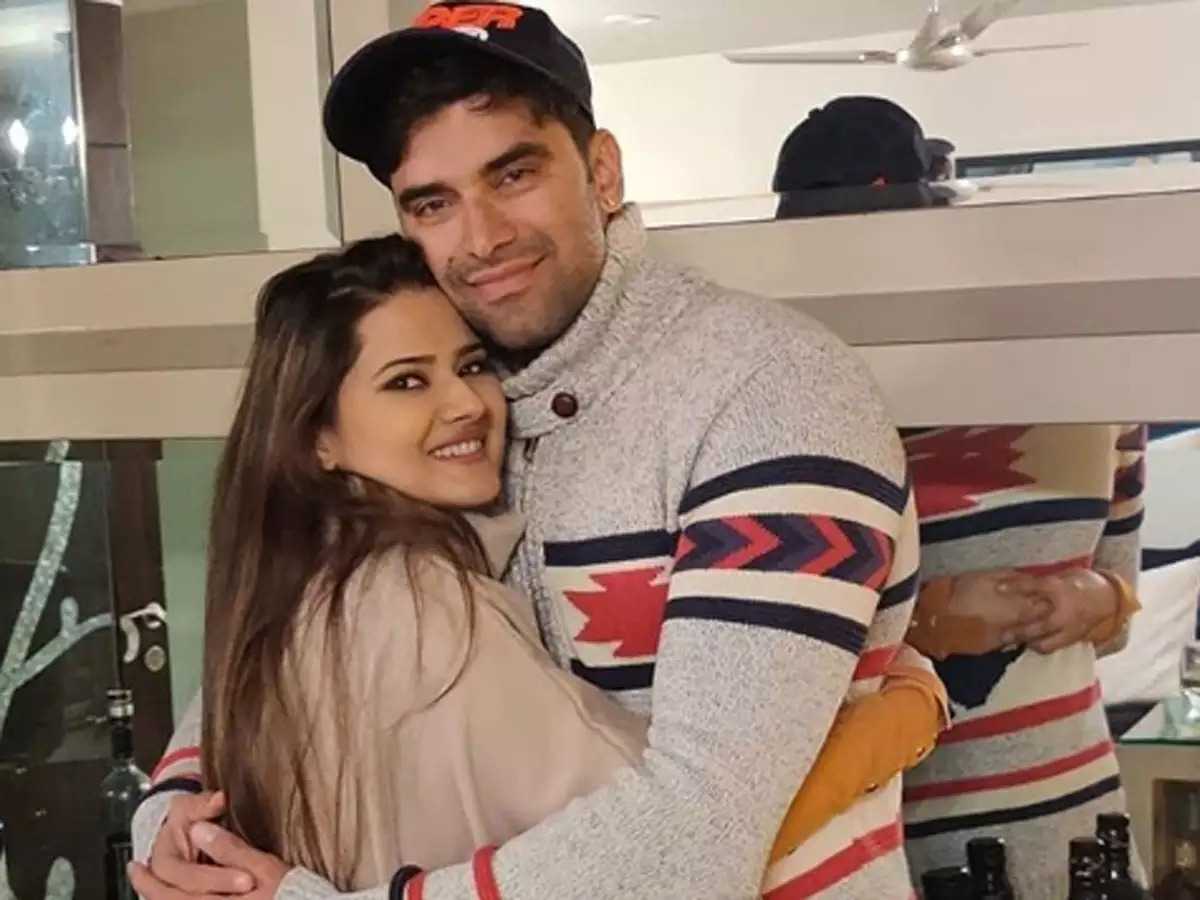 On September 3, 2014, Kratika Sengar married actor Nikitin Dheer. Nikitin Dheer is the son of well-known Bollywood actor Pankaj Dheer. Senger was in Pankaj Dheer's debut film, 'My Father Godfather,' as the lead actress. He chose Senger for his son at the time. Kratika and Nikitin married with the approval of both families. Tangaballi was played by Nikitin Dheer in Shah Rukh Khan's Chennai Express.

Must Watch TV Shows of Kratika Sengar
Kasautii Zindagii Kay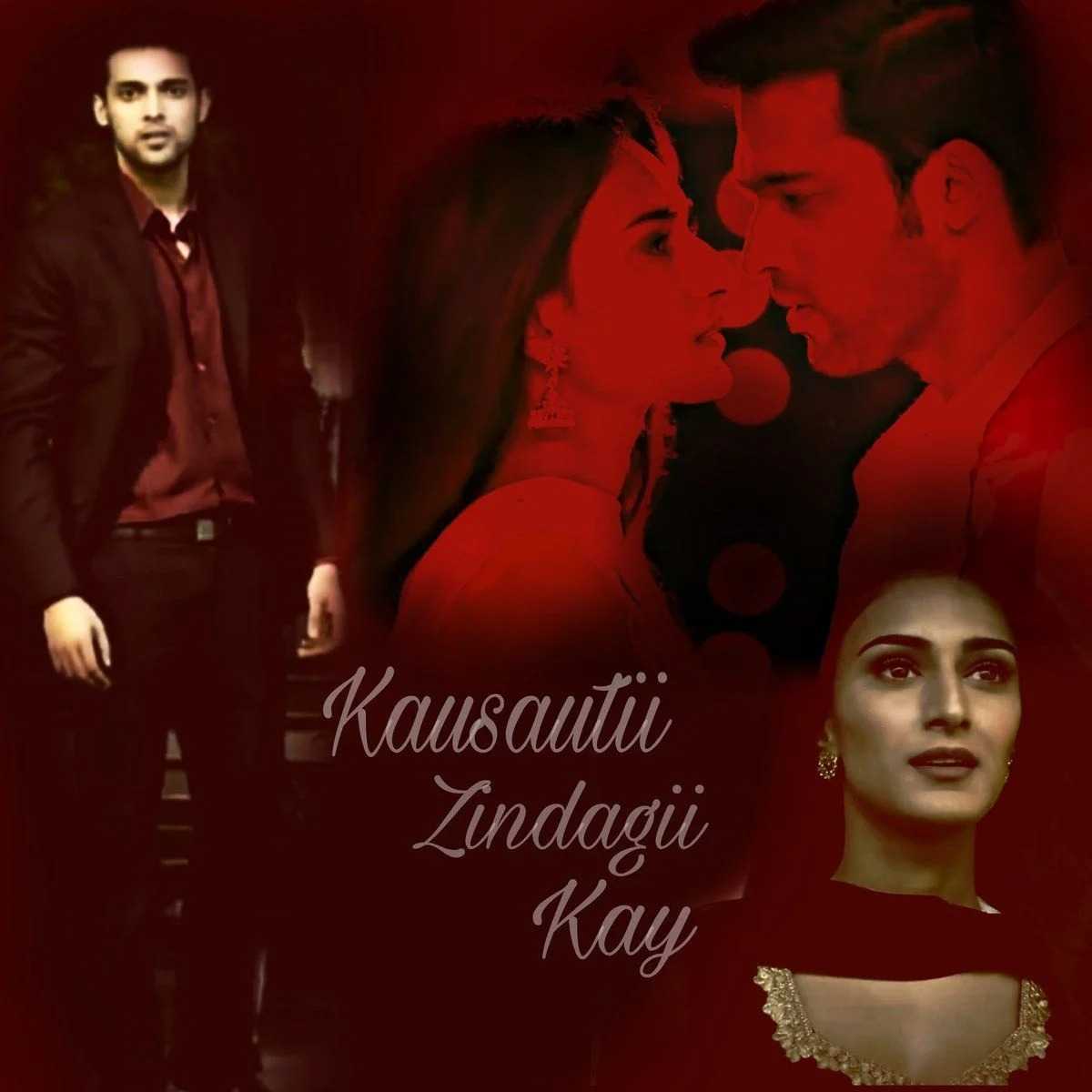 Kasautii Zindagii Kay is an Indian Hindi-language television series on Star Plus produced by Ekta Kapoor's Balaji Telefilms. The show starred Shweta Tiwari and Cezzane Khan, who was later replaced by Hiten Tejwani, Ronit Roy, and Urvashi Dholakia, who played Prerna Sharma, Anurag Basu, Rishabh Bajaj, and Komolika Majumdar, respectively.

The show aired from October 29, 2001, to February 28, 2008. The entire series is available digitally on Disney+ Hotstar. The show was one of Star Plus's longest-running television shows. The story of Anurag and Prerna, two star-crossed lovers, was explored in the show. Their love and life at various stages, as well as the lives of their children and grandchildren.

Ek Veer Stree Ki Kahaani... Jhansi Ki Rani
Kratika Sengar is an Indian television actress who rose to fame for her portrayal of Rani Lakshmibai in the historical drama series Ek Veer Stree Ki Kahaani... Jhansi Ki Rani. The show premiered on Zee TV in 2009 and ran for over 500 episodes.

Kratika played the lead role of Rani Lakshmibai, one of the most iconic figures of Indian history, who fought against the British East India Company during the Indian Rebellion of 1857. Her performance as the fierce and courageous queen was widely appreciated by both the audience and critics alike.

Kratika's portrayal of Rani Lakshmibai was not only captivating but also inspiring. She brought to life the legendary queen's struggles, bravery, and patriotism, leaving a lasting impression on viewers. Her performance in the show earned her several awards and nominations, including the Indian Television Academy Award for Best Actress in a Drama Series.

Overall, Kratika Sengar's role in Ek Veer Stree Ki Kahaani... Jhansi Ki Rani was a turning point in her career and solidified her position as one of the most talented actresses in the Indian television industry. Her portrayal of Rani Lakshmibai will always be remembered as one of the most iconic performances in the history of Indian television.

Devon Ke Dev... Mahadev
Devon Ke Dev... Mahadev is a television series based on the Hindu god Shiva, also known as Mahadev. It debuted on Life OK on December 18, 2011, and airs Monday through Friday nights. The series concluded on December 14, 2014, with a total of 820 episodes. The complete series is now available on Disney+, Hotstar, and Hulu.

Kratika played the role of goddess Manasa. Manasa is a Hindu snake goddess. She is primarily worshipped in Bihar, Bengal, Jharkhand, Lower Assam, and other parts of northeastern India, as well as in Uttarakhand, for the prevention and cure of snakebite, as well as for fertility and prosperity.
Manasa is the wife of Sage Jaratkaru and the sister of the first two naga kings, Shesha and Vasuki. She is the mother of the sage Astika. She is also known as Vishahari (the poison destroyer), Nity (eternal), and Padmavati.

Service Wali Bahu
Service Wali Bahu was a drama series that aired on Zee TV from 2015 to 2016. The show revolved around Payal, a simple and educated girl from a middle-class family who marries Dev, the son of a wealthy family. After her marriage, Payal faces many challenges as she tries to adjust to her new lifestyle and her in-laws' expectations.

Kratika Sengar played the lead role of Payal in the show. Her portrayal of the character was widely appreciated by the audience and critics alike. Kratika brought a lot of depth and emotional range to the character of Payal, making her relatable and endearing to the viewers.

One of the key aspects of Kratika's performance in Service Wali Bahu was her ability to convey the emotions of a woman who is torn between her love for her husband and her sense of duty towards her family.

Kratika's portrayal of Payal's struggles to balance her responsibilities as a wife and daughter-in-law with her obligations towards her own family was particularly noteworthy.

Choti Sarrdaarni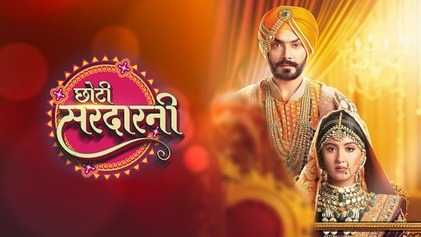 Choti Sarrdaarni is a television series in Indian Hindi produced by Cockcrow and Shaika Entertainment. It premiered on 1 July 2019 on Colors TV and ended on 10 June 2022 completing 810 episodes. Nimrit Ahluwalia, Avinesh Rekhi, and Mahir Pandhi starred in it.

Kratika Sengar's role as Sandhya Shastri in Choti Sarrdaarni is one of her most memorable performances to date. The popular television drama series, which airs on Colors TV, follows the story of a strong-willed Punjabi woman named Meher and her journey to protect her family's honor and uphold her values in a patriarchal society.

Kratika Sengar's portrayal of Sandhya is nuanced and multi-dimensional, as she brings to life a character who is both strong and vulnerable. Sandhya's journey in the show is not without its challenges, and Kratika does an excellent job of depicting the emotional turmoil that her character goes through.

Career Timeline
Net Worth
Kratika Sengar's net worth is $5 Million. Kratika Sengar's net worth is primarily derived from her successful acting career, which has spanned over a decade. She has earned a significant amount of money through her television shows, films, brand endorsements, and public appearances. Her popularity and success in the entertainment industry have made her one of the highest-paid actresses in India.

10 Interesting facts about Kratika Sengar
Stunning Kratika never liked her college life when Kratika was in Delhi, India, for three years as she missed her family a lot and didn't feel safe in the city as well.
Kratika began her acting career in 2007 with Ekta Kapoor's popular TV soap opera 'Kyunki Saas Bhi Kabhi Bahu Thi,' playing Sanchi Nakul Virani.
Kratika Sengar previously worked in an advertising agency in Mumbai, Maharashtra, India, as well as for the Hungama TV channel.
Kratika received 8 to 9 offers for television soap operas while working on the TV series 'Punar Vivaah,' but she turned them all down.
Her father-in-law is Pankaj Dheer, who is best known for portraying Karna in the mythological TV series Mahabharata in the late 1980s.
Kratika participated in the reality show 'Lux Kaun Jeetega Bollywood Ka Ticket' in 2008.
Yuvika Chaudhary of 'Bigg Boss Season 9' fame was initially cast as the lead opposite Sharad Malhotra in Colors' popular TV serial 'Kasam Tere Pyaar Ki,' but she was later replaced.
Sengar doesn't like doing multiple or many things at the same time.
Gorgeous Kratika wants to compete in the reality show 'Fear Factor: Khatron Ke Khiladi,' but her parents and husband won't let him because Kratika has a slipped disc and was in an accident while filming the television soap opera 'Jhansi Ki Rani,' and her midriff was broken.
Kratika dislikes wearing make-up and prefers to use only kajal.
Awards won by Kratika Sengar
In 2007 Kratika won Star Parivaar Favorite Naati Award for the role of Prerna Omi Gill in TV serial 'Kasautii Zindagii Kay.'
In 2010 Kratika won Zee Rishtey Favourite Beti Award and Madhavrao Scindia Leadership Best Television Actress Award for the role of Rani Lakshmibai in TV serial 'Jhansi Ki Rani.'
In 2011 Kratika won BIG Television Veer Character Female Award for the role of Rani Lakshmibai in TV serial 'Jhansi Ki Rani.
In 2012 Kratika won 5th Boroplus Gold Awards for Best Celebrity Jodi along with Gurmeet Choudhary Best Actress (Popular), Zee Rishtey Popular Face (Female) Award, and BIG Star Entertainment Award for the Most Entertaining Television Actor Female for the role of Aarti Yash Scindia in TV serial 'Punar Vivah.'
In 2017 Kratika won Colors Golden Petal Best Jodi Award along with Sharad Malhotra, Kalakar Award for Best Actress, and Garv Indian Television Awards for Best Onscreen Jodi (Critics) along with Sharad Malhotra, Best Actress (Popular) for the role of Tanu in the TV serial 'Kasam Tere Pyaar Ki.'
In 2018 Kratika won Garv Indian Television Awards for Best Onscreen Jodi (Critics) along with Sharad Malhotra, Best Personality (Critics), and Best Actress (Popular) for the role of Tanu in the TV serial 'Kasam Tere Pyaar Ki.'
Profile Summary
Social Media
Frequently Asked Questions