Komal Thatal | Football, Career, Biography, Age, Net Worth

Violeena Vargav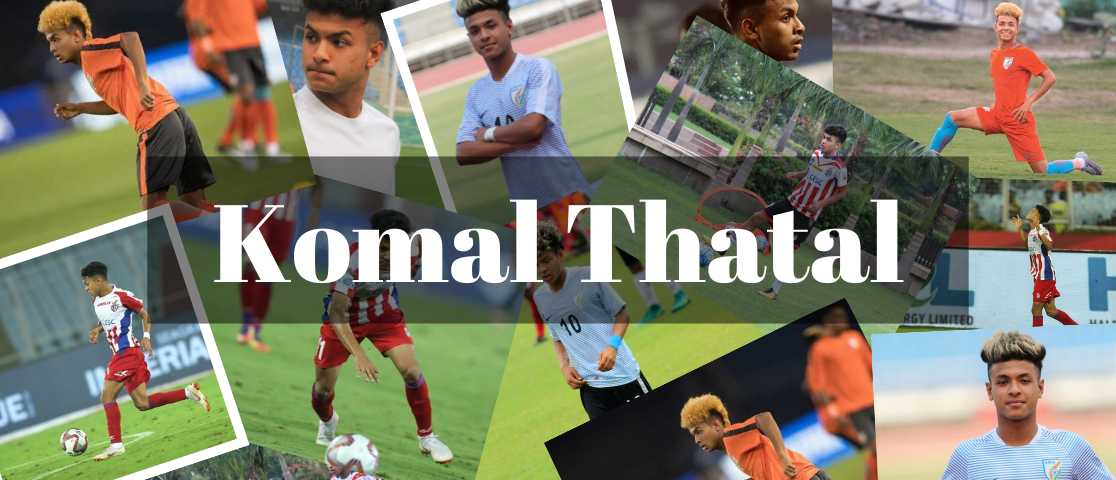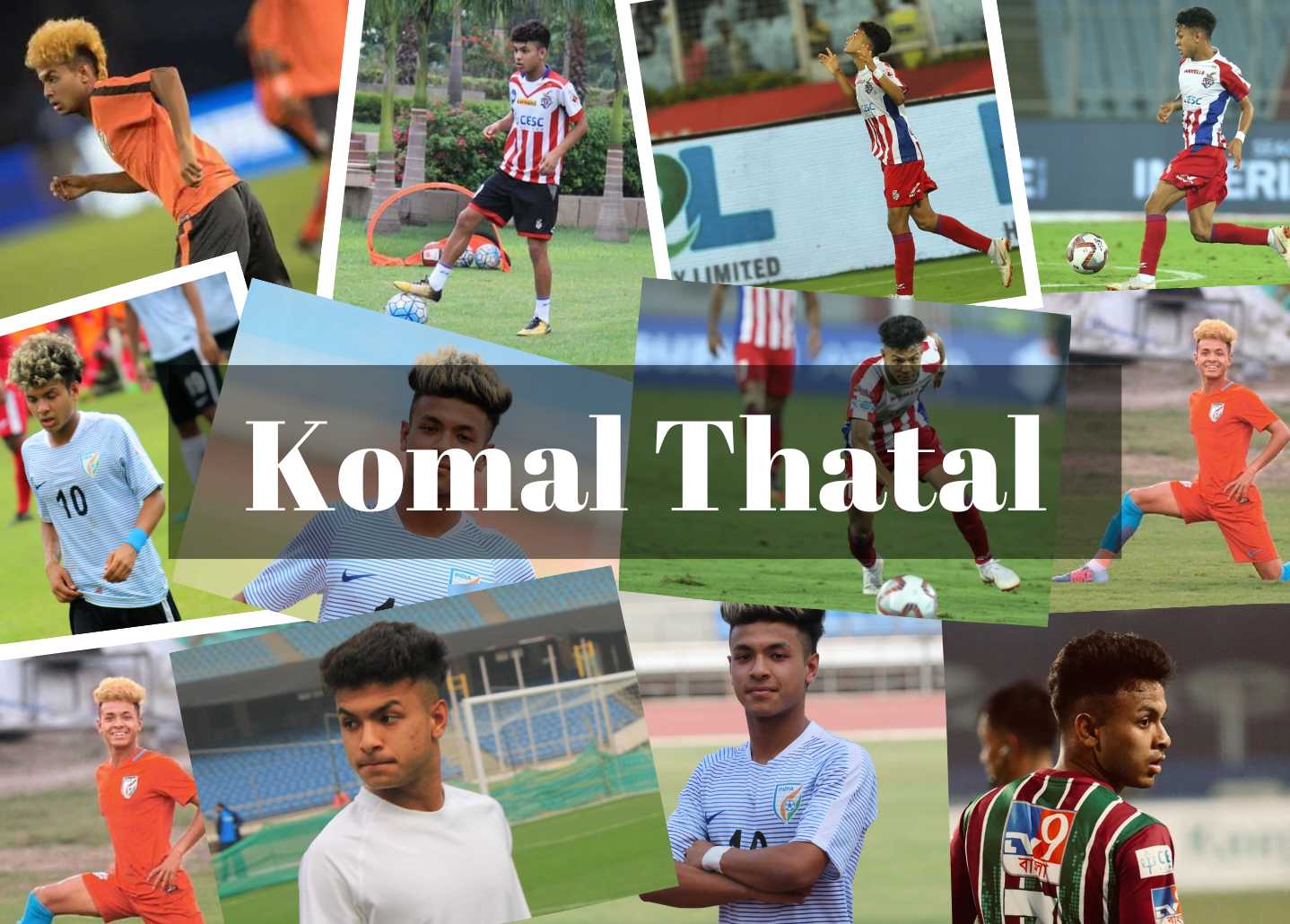 Komal Thatal's Biography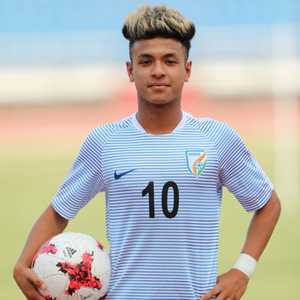 Komal Thatal is a Professional Indian Football Player. He participates in the Indian Super League for Jamshedpur FC. In addition, he is the youngest player ever to take the field in an Indian Super League game. In 2017, he represented India at the U-17 FIFA World Cup.

Komal Thatal's birthday is on 18 September 2000. Komal Thatal's age is 22 years as of 2022. Komal Thatal's birthplace is Sikkim, India. Komal Thatal's zodiac sign is Virgo. Komal Thatal's height is 1.63 m or 5'4 inches. Komal Thatal's religion is Hinduism.

Komal Thatal has played in 31 games for the India U17 team. He started participating in the game when he was just 3 or 4 years old. In his home state of Sikkim, Thatal joined the Namchi Sports Academy in 2011 and started playing football professionally.
Claim Your FREE Celebrity Shoutout
✕
Claim Now!
Komal Thatal's Family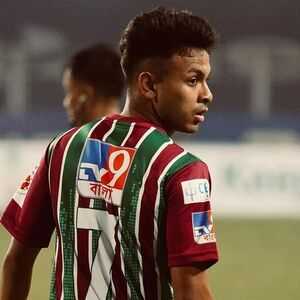 Komal Thatal's father's name is Brij Mohan Thapa and his mother's name is Jharana Thapa. Komal Thatal has a brother whose name is Bhaskar Thapa. Komal Thatal also has a sister whose name is Tejshree Thapa.

The parents of Komal Thatal are professional tailors who have had financial difficulties. Despite many obstacles, the determined parents have supported their son and allowed him to follow his passion. They did their best to help him financially and psychologically. The country's brightest youngster was so devoted to football that he used to construct his own ball out of plastic and worn clothing and play with it.

Komal Thatal began teaching and developing football players when he enrolled at the Namchi Sports Academy in 2011. Thatal entered the world of professional football as a youngster and hasn't looked back since. He participated in the AIFF Elite Academy's Goa trials and was successful there after completing three years of training. Since that time, he has been a member of the national team.
Talk To Similar Celebrities
Komal Thatal's Career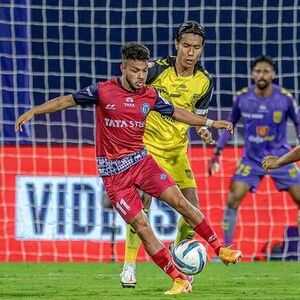 Komal Thatal Thatal, a Sikkim native, joined his home state's Namchi Sports Academy in 2011 and subsequently started playing competitive football for the first time. He spent three years at the academy before his coach suggested he go to the trials for the 2017 FIFA U-17 World Cup's India U17 team and the AIFF Elite Academy. Thatal joined the academy and team after dashing the coaches' expectations.

After the U-17 World Cup, Komal Thatal made the choice not to follow the rest of his colleagues to the I-League development squad, Indian Arrows. Instead, Thatal signed on with ATK for the 2017–18 Indian Super League campaign. In the club's match against Jamshedpur on January 28, 2018, he made his professional debut. Thatal played in his first Indian Super League game at the young age of 17 years and 132 days. At the very end of the game, with ATK losing 1-0, he entered the game in stoppage time. In the entire season, Thatal played for ATK in just two games.
Komal Thatal was kept on by ATK for the upcoming 2018–19 campaign. He made his debut for ATK against Delhi Dynamos in their season-opening match, in which ATK won 1-2. Thatal scored his first goal for ATK against Bengaluru on October 31, 2018, in the 15th minute. ATK, however, fell short 1-2.

Komal Thatal signed a two-year contract on a permanent agreement basis after ATK and Mohun Bagan AC merged. On January 21, 2021, he made his club debut in the 89th minute of their 1-0 victory over Chennaiyin FC.

A three-year contract between Komal Thatal and Jamshedpur FC was announced on August 20, 2021. On December 9 against Mumbai City FC, in a 4-2 loss, he scored his maiden goal.

After successfully completing the trials in 2014, Komal Thatal was invited to join the India U17 team, which would compete in the 2017 FIFA U-17 World Cup. Thatal was included in the final 21-man roster for the U-17 World Cup on September 21, 2017, according to the announcement. Thatal participated in India's opening World Cup game against the United States but was left off the team for the nation's next two games. Additionally, he has represented India's U-23 and U-20 teams. During the Asian Cup U23 Qualifiers, he represented India.
Komal Thatal's Honours
2019: Indian Super League
Komal Thatal's Net Worth
In just a few years of his football career, Komal Thatal has elevated to the status of a national sensation. The 19-year-old football player possesses a wide range of abilities, effective strategies, and a strong defense. Thatal, a native of Sikkim, has faux blond hair that is reminiscent of the late football great Neymar Jr. International teams like Manchester United are keeping a close eye on Thatal since he has established his presence on the field. He is a forward player who can make tackles from either the right or left wing. In any tournament at any level, Thatal is the first Indian player to score a goal against Brazil. With all of his significant accomplishments and skill set, he is also known as the Indian Neymar by some.

Komal Thatal's net worth is estimated approximately to be $1.5 million US or 10 Crores INR, as of 2022. Komal's main source of income is his football career.

All of Komal Thatal's images and videos have been uploaded on his Instagram page. He has a sizable social media following. He has a sizable fan base and is skilled at captivating and entertaining them. His social media networks help him to support himself. He uses advertising to help numerous enterprises as well. As a result of his acts, he has increased his net worth.
Komal Thatal's Interesting Facts
Komal Thatal has been playing football from a very young age.
Komal Thatal's parents are tailors by profession.
Komal Thatal became the youngest player to play in ISL in 2017.
Social Media
Frequently Asked Questions