Jofra Archer | Cricket, Age, IPL, Stats, Networth

Hitesh Mandot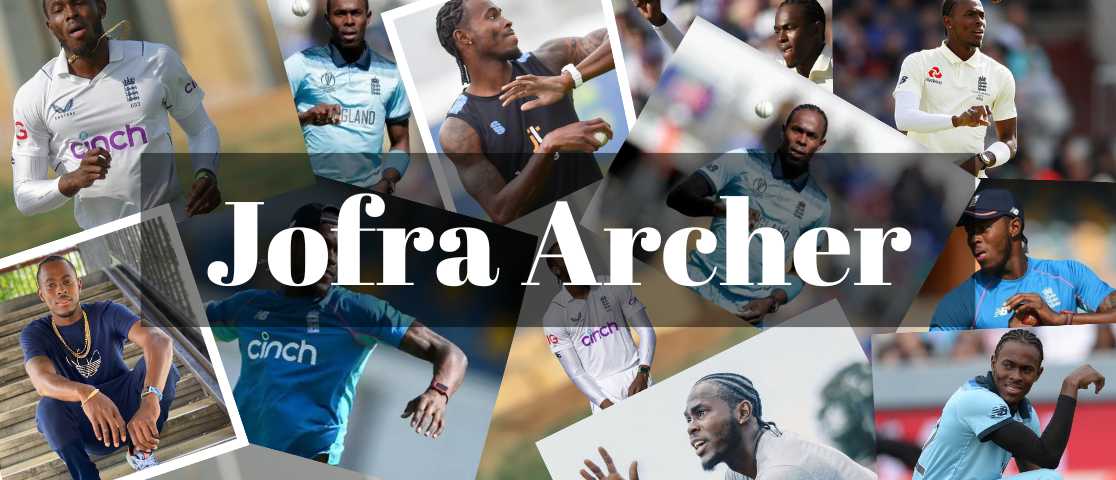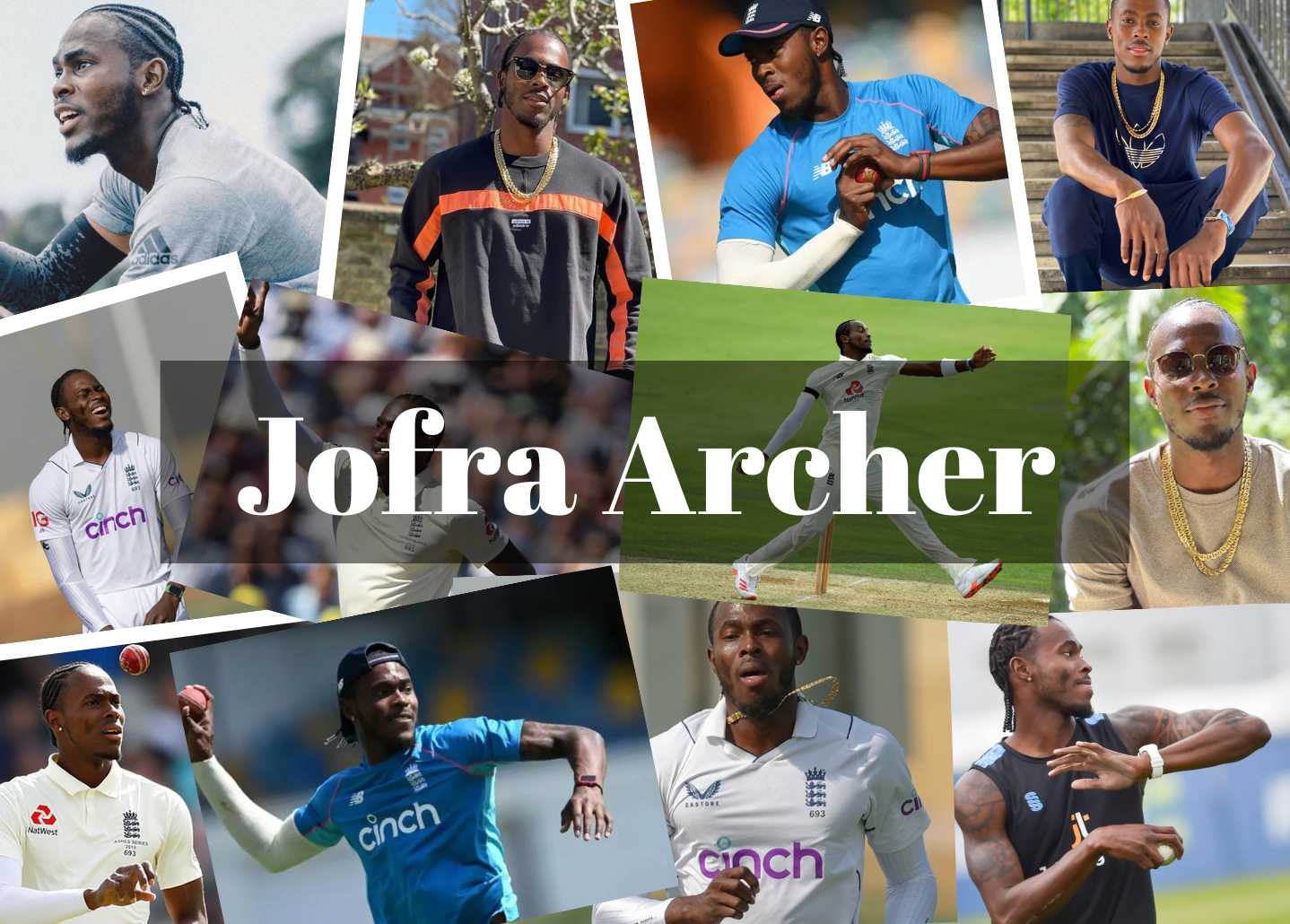 Jofra Archer's Biography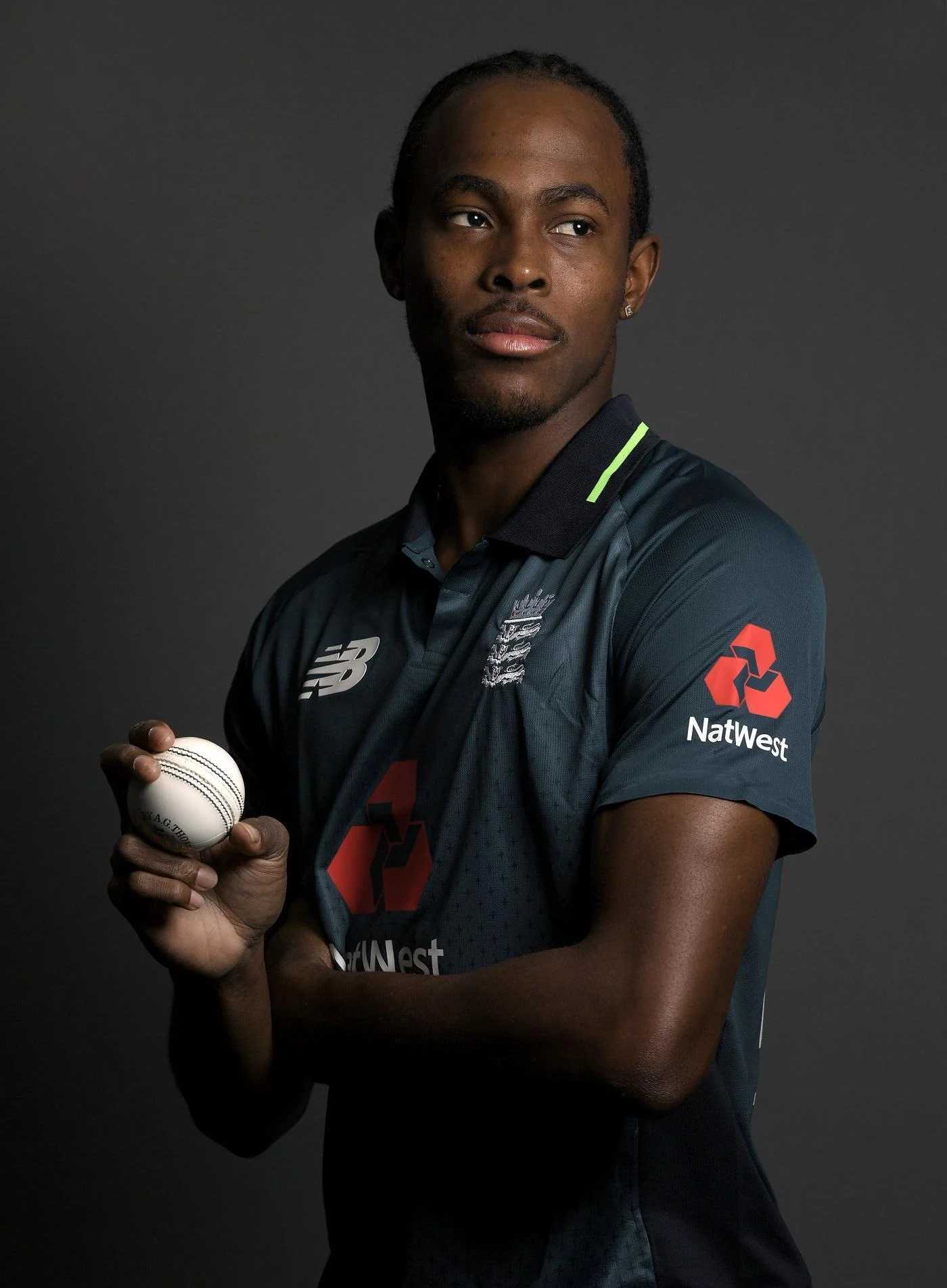 Jofra Archer is an England cricketer. Jofra Archer was born on 1 April 1995. Jofra Archer's birthdate is 1 April 1995. Jofra Archer's full name is Jofra Chioke Archer. Jofra Archer's age is 27 years old as of 2022. Jofra Archer's hometown is Bridgetown, Barbados. Jofra Archer's height is 6 Feet. Jofra Archer's zodiac sign is Aries.

Cricket player Jofra Chioke Archer, who was born in Barbados on April 1, 1995, plays for Sussex and England. He bowls fast with his right arm. Archer was chosen to represent England in limited-overs matches against Pakistan and Ireland in April 2019. In May 2019, he made his England debut at the international level.

Jofra Archer was also a member of the England team that won the 2019 Cricket World Cup. Later that summer, during the 2019 Ashes series against Australia, he made his Test debut. Archer was selected as one of the Wisden Cricketers of the Year in April 2020.

Jofra Archer Family and Jofra Archer Education
Jofra Archer's father is Frank Archer. Jofra Archer's Mother is Joelle Waithe. Jofra Archer's has one brother and one sister. Jofra Archer's school is Hilda Skeene Primary School and Chirst church Foundation School, Barbados. Jofra Archer's college is Dulwich College, London.

Talk To Similar Celebrities
Jofra Archer's girlfriend
Jofra Archer wife is no one as he is not married. Jofra Archer is not known in public eye.

Jofra Archer Cricket
Jofra Archer played for Sussex, Khulna Titans, Hobart Hurricanes, Rajasthan Royals, Galaxy Gladiators Lantau, Quetta Gladiators, Sindhis, England, Team Buttler, Southern Brave, Mumbai Indians, MI Cape Town.

West Indies has recently produced a flurry of aggressive all-rounders who can bowl quick, fierce stints and use the willow like an axe. Jofra Archer, the newest sensation on that list, will not be competing for his native Caribbean, which is a setback for the region. But Archer was not to be dissuaded, and he chose to work in England. Chris Jordan, another English great from the West Indies, suggested the youngster to his team Sussex, and Archer made a good impression right away. As a result, he made his First-class debut and was also selected for the shorter formats.

With a wealth of innate talent, he has appeared at ease in every genre. Despite his performances in England, Archer's rise to prominence was sparked by the Big Bash League in Australia. He excelled while playing for the Hobart Hurricanes in the 2017–18 campaign. Aside from the outstanding fielding that is a given with most West Indian players, there was also clinical ball striking, real pace, and craftiness.

Because of Archer's heroics in the BBL, the Rajasthan Royals were able to snag him during the 2018 IPL auctions. He is fully aware that, in terms of T20 Leagues, the IPL is the biggest stage of them all, and that there is nothing quite like it if he can shine there. The only aspect of his future in international cricket is intriguing. He had to play domestic cricket for England for seven years before he was eligible to play for England; as a result, he wouldn't be able to do so until 2022 or so. To get Archer into the World Cup lineup, the ECB did, however, loosen the restrictions on expats. It indicated that Archer was available for selection for both the upcoming Ashes series and the 2019 World Cup.

Jofra Archer's IPL Career
In his first IPL season, Archer quickly established himself, finishing with a total of 15 wickets. Considering that he bowled primarily in slog overs, his economy was pretty impressive. One of the Royals' main weapons in the 2019 season, Archer is capable of bowling a heavy ball in addition to the yorker at will. Wherever he has played, his batting has not been fully utilized, but that will soon change because he is capable of unleashing his explosive side as well.

Jofra Archer Stats (as of October 2022)
Jofra Archer Stats (Batting)
Jofra Archer Stats (Bowling)
Jofra Archer Controversies
Jofra Archer angry on Taslima Nasreen
Jofra Archer, an English pacer, criticised Bangladeshi author Taslima Nasreen for her contentious tweet about all-rounder Moeen Ali. Taslima, who is well-known for her writing on women's repression, tweeted on Tuesday that Moeen Ali would have joined ISIS in Syria if he hadn't been stuck playing cricket. Twitter quickly criticised the writer while defending the cricketer. Archer jumped on board and asked, "Are you alright? I dont think you are okay ?

Jofra Archer's Net Worth
According to estimates, Jofra Archer has a net worth of $5 million, or 35 crores in Indian Rupees. His sports career and endorsements have all contributed to his wealth. Jofra Archer receives compensation of about £7,00,000 (about Rs. 7.2 crores) annually for playing for the England National team. Currently, Jofra Archer supports Adidas. According to sources, the bowler has one of the largest contracts (among cricketers) with German sports brands. According to rumours, the Englishman currently has a Range Rover in his garage. The rest of Archer's car collection is largely unknown.

Jofra Archer achievements
In spite of Rajasthan Royals finishing last in the league in 2020, Jofra Archer was named the IPL's Most Valuable Player.

5 Interesting Facts of Jofra Archer
Barbados native Jofra Archer played three times for the West Indies Under-19 team in 2013. He was not, however, included in the Windies roster for the 2014 ICC Under-19 World Cup in the United Arab Emirates.
During the County season last year, Jofra Archer was outstanding for Sussex with the ball. In 24 innings, he took as many as 61 wickets.
Then, on April 22, 2018, Jofra Archer made his Indian Premier League debut against the Mumbai Indians, taking three wickets and winning player of the match honors.
Jofra Archer missed a year of the international team due to two surgery he had to have in May and December 2021 for an elbow issue.
Social Media
Frequently Asked Questions