JJ Valaya | Career, Age, Biography, Family, Net Worth

Anisha Saini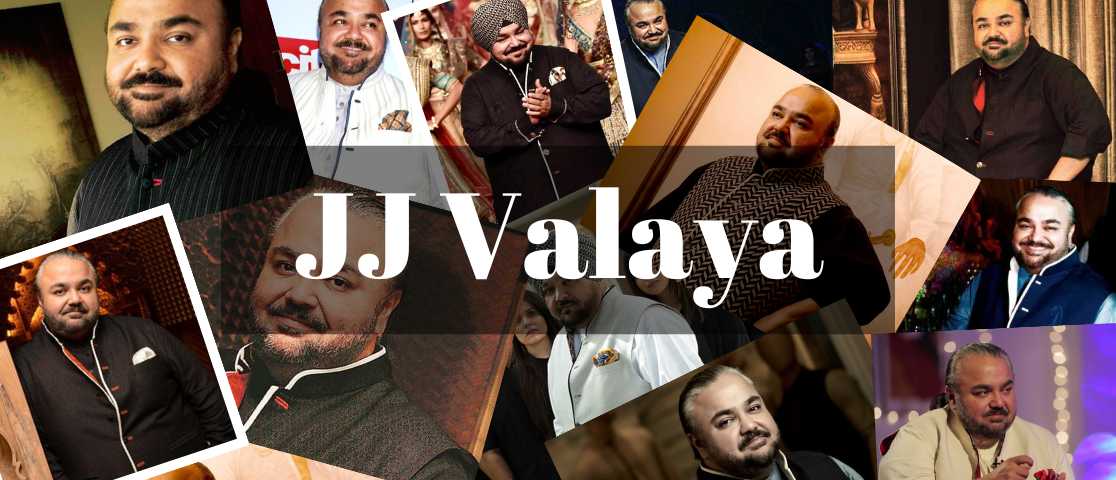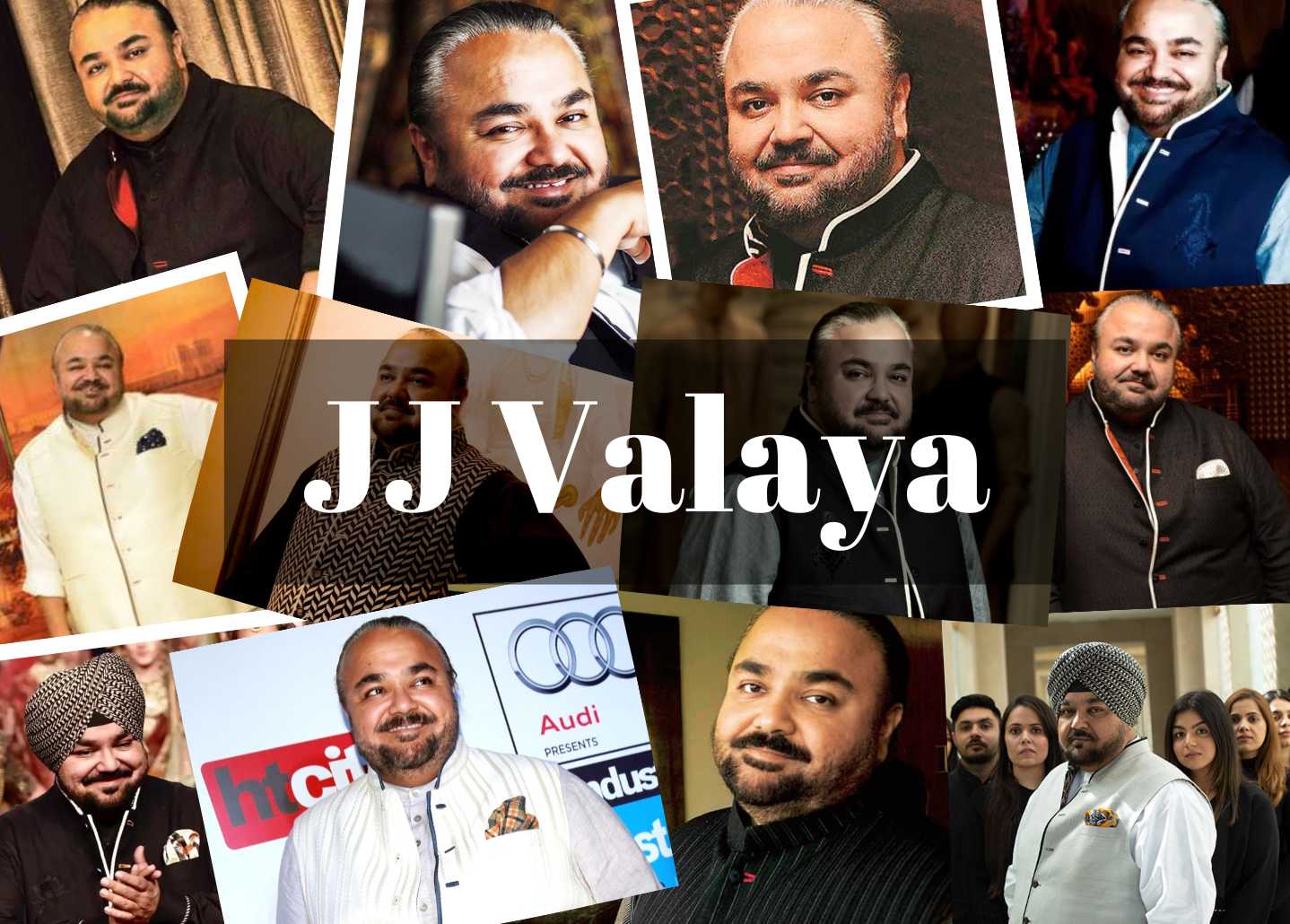 JJ Valaya's Biography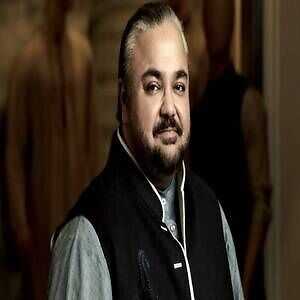 JJ Valaya, Birthdate is on 8th October 1967. JJ Valaya's real name is Jag Sharan Jit Singh Ahluwalia. JJ Valaya is one of India's most well-known fashion designers and creators. Due to his unusual fashion trends that radiate grandeur, opulence, and pre-independence splendor while being twisted with a dash of current sensibilities to make it unique, he is frequently referred to as the Monarch of Indian Fashion. The House of Valaya was established by JJ Valaya and his brother TJ Singh.
This legendary designer has spent the last 20 years creating haute couture for both men and women, with a focus on evening and bridal collections in addition to ready-to-wear and daytime clothing. JJ Valaya is a founding member of the FDCI (Fashion Design Council of India) and the first global brand ambassador of Swarovski, a market leader in the crystal industry. JJ Valaya Zodiac Sign is Capricorn.

JJ Valaya's brother is TJ Singh. Together with his brother TJ Singh, he launched the House of Valaya, a high-end fashion and lifestyle brand, in 1992. He has been designing for men and women for more than 20 years and has created bridal and evening collections in addition to daywear and ready-to-wear.

He is a founding member of the Fashion Design Council of India (FDCI) and the first worldwide brand ambassador of crystal juggernaut Swarovski. He debuted a fashion line inspired by photography on day one of Lakme Fashion Week (LFW) winter/festive 2011, the same year he also published his first book as a fine art photographer, Decoded Paradox.
Claim Your FREE Celebrity Shoutout
✕
Claim Now!
JJ Valaya's Childhood and JJ Valaya's Education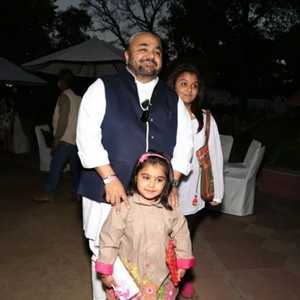 JJ Valaya's birthplace is Jodhpur, Rajasthan. Along with his two older brothers, he was raised in several Indian cities while being born into an army family. He maintained his position as the school's top calligrapher and artist for five years running, which speaks something about his creative abilities. His early education was finished at Mohali's YadavIndra Public School. Valaya initially intended to become a chartered accountant after studying commerce in college. He eventually went on to study fashion design at the NIFT in New Delhi, where he received his degree in 1991. With his faultless designs that capture the genuine spirit of India, as seen in the exquisite hand embroidered, the rich materials, and the Indian cultural themes that have captivated both the nation and the world, JJ Valaya has attained the height of success.

My family is from the military, and all the men in my family have served in the Indian Army. JJ Valaya's father is Jagjit Singh Ahluwalia, who retired from the Corps of Engineers as a Brigadier. My two brothers, one of whom served in the Army Medical Corps and the other in the Artillery, both left the military before their time was up. JJ Valaya's mother Raj, was an authority on children's apparel with a specialization in embroidered party gowns. One of India's biggest fashionistas and style icons of her era was my late aunt Parmeshwar Godrej. JJ Valaya's wife is Meghna Valaya. JJ Valaya's daughters Hoorvi and Someya, are from Jalandhar.
Talk To Similar Celebrities
JJ Valaya's Career
Before launching his brand, Valaya received his training from Rohit Khosla, a pioneer in Indian fashion. Valaya created The House of Valaya with his older brother Tribhavan Jit Singh in 1992 with the introduction of its couture line. The success of Valaya as a luxury brand has largely been attributed to Valaya's creative vision and his brother's organizational skills. He began selling fashion and lifestyle goods under three labels by the time he introduced his pret line in 2003: JJ Valaya, Studio Valaya, and Valaya Home-Life. His first couture label, JJ Valaya, which included his trousseau collection, debuted in 1993. The brand now includes Ready-to-wear, Home, Couture, and a CSR initiative called The Free Spirit Foundation (FSF).

Valaya's collection of ALIKA, which was displayed at several events in Dubai in 2010, received a lot of praise. He was able to express his inner storyteller in this book by telling the tale of the court musicians of imperial India and their relationships with the local princes. His fall/winter collection, Alika, included expertly crafted kaftan saris, Anarkali-churidars, and jalabiyas. Valaya has told intriguing tales through his couture designs. That may be a contributing factor to his interest in India's royal past. His iconic Alika Jacket was also introduced in this collection.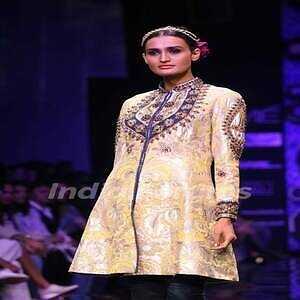 Positive reviews were given to Valaya's TASVEER Winter/Festive collection at Lakme Fashion Week in 2011. Valaya's twin loves of fashion and photography were blended in this line. The progression of photography from black and white to sepia to hand-stained, authentic, and digitized photographs served as the inspiration for this collection. It was a fantastic story conveyed through clothing that took you on an exciting journey of colors. It's almost as if I had two personas: the photographer and the clothes designer, Valaya commented in one of his interviews. There were also roughly ten male ensembles, including sherwanis, bandhgalas, breeches, and Nehru jackets, that stated, I wish to keep both alive.

The collection AZRAK from Wills India Fashion Week Valaya in 2012 held to its meaning of uncommon and common. The Ottoman Empire of Turkey and West Asia served as inspiration for the collection. His designs contrasted aspects of simplicity and opulence, Western and Indian silhouettes, and conventional themes with contemporary drapery and feminine forms. The collection included dresses, breeches, jackets, Anarkali's, saris, and blouses. Bollywood actress Kangana Ranaut stole the show in a stunning white gown, beautiful brocade Maharaja coat, and ethnic Indian jewelry. The twelve show-stopping models who walked the catwalk for the designer included names like Suneet Verma, Rohit Bal, Navtej Johar, Jamie Stewart, Sumant Jayakrishnan, and Navin Ansal, to name a few.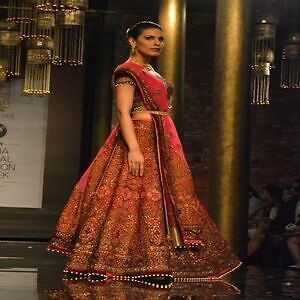 In 2012, JJ Valaya will have worked in the fashion industry for 20 years. The designer unveiled a limited-edition calendar for the financial year in Delhi as part of a series of actions. April 2012 to March 2013 calendar features images of Valaya's close friends and wonderfully inspired people, which were taken by renowned fashion photographer Tarun Khiwal. To combat market piracy and imitations, Valaya created the Datsun pattern, which consists of two inverted Vs and the sun motif from the JJ Valaya crest. This pattern is now featured in some capacity on every garment made by the company.

The Fashion Design Council of India's Board of Governors was founded by JJ Valaya.At the moment, the designer employs 250 embroidered workers and craftsmen solely for him out of a 40,000-square-foot office in Delhi. Several GCC royals and celebrities, including Joseph Fiennes, Cate Blanchett, Hrithik Roshan, and Kareena Kapoor, have been spotted wearing his clothing. He continues to be one of the most well-known names in the Indian bridal trousseau industry, and his House of Valaya business in Manesar, on the outskirts of Delhi, was one of the first Indian labels to invest in sampling, research, and development.

The creativity of JJ Valaya's mixing of modern couture with traditional crafts to produce unmatched new craftsmanship is fundamentally what defines his sense of style. By merging them into the cosmopolitan niche market and giving them a new purpose, he has effectively redefined Indian crafts and given them a new meaning to help them withstand the effects of globalization. JJ Valaya has consistently astounded his critics by creating ground-breaking, inventive styles that harken back to the opulence of Indian aristocracy before independence. Despite setting trends, JJ Valaya is adamant that there are no such things as trends.
JJ Valaya's Net Worth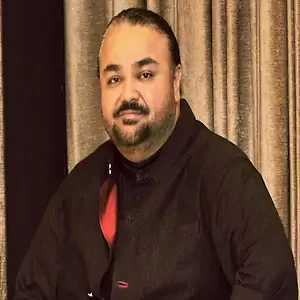 One of India's most well-known fashion designers and creators is JJ Valaya. Due to his unusual fashion trends that radiate grandeur, opulence, and pre-independence splendor while being twisted with a dash of current sensibilities to make it unique, he is frequently referred to as the Monarch of Indian Fashion. The House of Valaya was established by JJ Valaya and his brother TJ Singh. For 20 years, this master fashion designer has been creating high-end clothing for both men and women. Besides ready-to-wear and daytime clothing, his specialties include evening and bridal lines.

JJ Valaya is a founding member of FDCI (Fashion Design Council of India) and the first global brand ambassador of Swarovski, a leader in the crystal industry. He is known for his talent at combining disparate elements to create something completely grandiose and bizarre. In addition to reaching tremendous heights with his clothing, this fashion czar has truly been the main trendsetter in the Indian fashion sector. This designer employs 250 artisans and embroiderers who only work for him at his offices, which span a large 40 thousand-square foot area in Delhi.

JJ Valaya stands apart from his contemporaries thanks to his highly distinctive style. His singular ability to seamlessly combine old and modern elements has earned him praise on both a national and international scale. This trendsetter gives a timeless element to his clothing and transforms it into a work of art by incorporating exotic designs, brilliant and strong colors, elegant silhouettes, and real embroidery. The estimated net worth of JJ Valaya is between $80K and $85K.
JJ Valaya's Awards and Achievements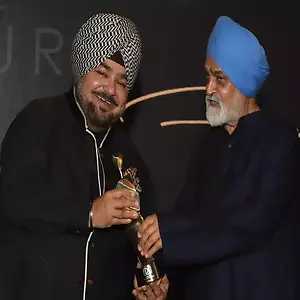 Jj Valaya was the first Indian fashion design student to win the coveted 'Prix D invitation to Paris.
Won the Thapar-Dupont Medal, The Elyxa award, and the KLM-NIFT Trophy.
Jj Valaya was a founder and Board member of the Governors of the Fashion Design Council of India (FDCI)
Jj Valaya is the first Official brand Ambassador for Swarovski, India.
The first Indian couturier to enter Dubai way back in 1994.

The first designer to hold four solo shows in the same season.

JJ Valaya's Interesting Facts
JJ Valaya enrolled at India's National Institute of Fashion Technology (NIFT) in New Delhi in 1989.
JJ Valaya is the first student from India to get the Prix d'Incitation in the Young Designers International Competition, which was held in Paris, in 1990. The Concours International des Jeunes Créateurs de Mode organised this event.
JJ Valaya received the Elyxa prize and the Thapar-DuPont medal in 1991 for the most inventive use of fabric at the NIFT graduation show in New Delhi.
The first Indian design firm to host a solo exhibition in India is JJ Valaya in 1993. JJ Valaya label was presented in several upscale stores in India and abroad between 1993 and 1995. also performs in London, Dubai, Singapore, Bangkok, and other significant Indian cities.
JJ Valaya's Life, India's largest single designer store (to date), debuts in New Delhi in 1996. The one-acre store, which featured men's and women's clothing, soft furnishings, distinctive tapestries, art, a fine dining restaurant, a florist, an art gallery, and other verticals, announced the transformation of the label into a comprehensive statement in Luxury lifestyle. Manchester and Hong Kong performances.
JJ Valaya made history in 1998 when he exhibited with Todd Oldham, an American designer, at the Plaza Hotel on Fifth Avenue in Manhattan. The Fashion Design Council of India (FDCI) was established in 1999. A founding member of the Governing Council is JJ Valaya.
JJ Valaya is chosen as India's first-ever brand ambassador for Swarovski's crystal component division.
An internal publication called VU (Valaya Update), launched by JJ Valaya, is a first for an Indian fashion brand.
The second international flagship store of JJ Valaya opens in San Francisco.
JJ Valaya is the final designer at the Ukraine Fashion Week in Kiev.
Social Media
Frequently Asked Questions