Isabelle Kaif | Biography, Age, Net Worth, Affairs, Career

Violeena Vargav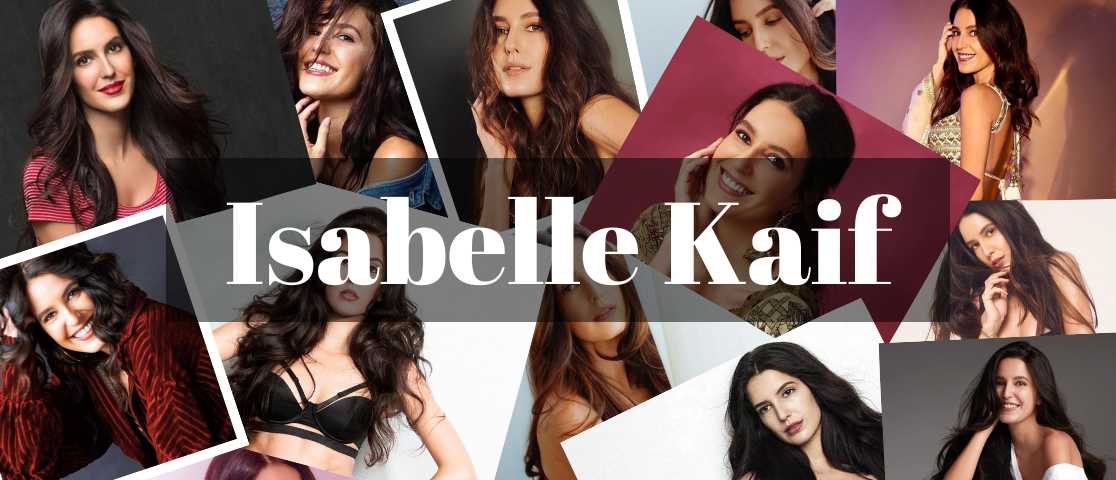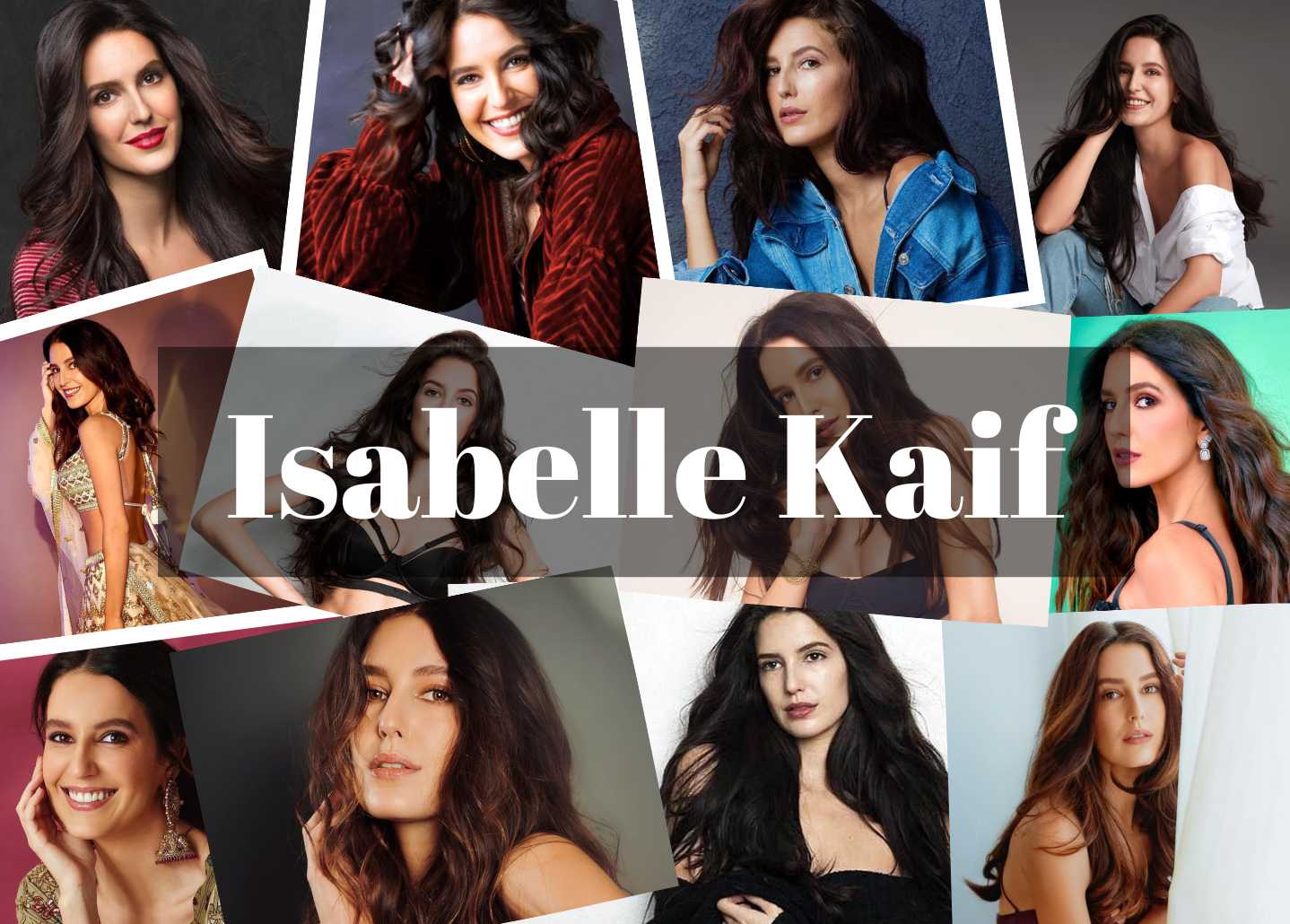 Isabelle Kaif's Biography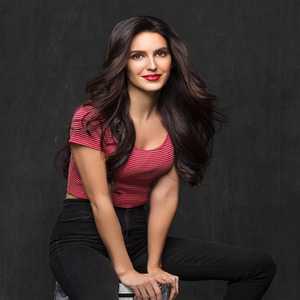 Isabelle Kaif is an actress who works in the Bollywood industry, and she is also the sister of the famous Indian actress Katrina Kaif. Isabelle Kaif's birthday is on 6 January 1991. Isabelle Kaif's age is 31 years, as of 2022. Isabelle Kaif's birthplace is Hong Kong. Isabelle Kaif's zodiac sign is Capricorn. Isabelle Kaif's height is 1.65m or 5'5 in inches. Isabelle Kaif's religion is Islam.

Isabelle Kaif enjoys dancing a lot. However, she began working as a model at the age of 14 and is still well-known in the fashion world. The success of her older sister in Bollywood encouraged her to pursue theatre, and she even helped create a theatre production business. She's been trained as a dancer and director in addition to being an actor.

In the 2014 movie Dr. Cabbie, which also starred Kunal Nayyar, Vinay Virmani, and Adrianne Palicki, Isabelle Kaif made her acting debut. She also had a minor part in this Salman Khan-co-produced Indo-Canadian production.

In 2020, Isabelle Kaif debuted with a song. Deep Money is the artist that wrote and sang the song. Kaif looks gorgeous in the music video for the song Mashallah. She even received praise from Salman Khan personally. Khan congratulated her in a post on Instagram.

The debut of Isabelle Kaif in Bollywood is imminent. Similar to how he introduced Katrina to Bollywood, Salman Khan will introduce Isabelle Kaif in Kwatha, a forthcoming movie. Aayush Sharma, Salman Khan's brother-in-law, will be her co-star. The actor will portray an army officer in the part.
Claim Your FREE Celebrity Shoutout
✕
Claim Now!
Isabelle Kaif's Family and Isabelle Kaif's Education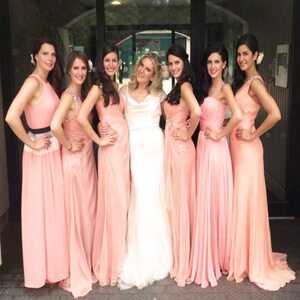 Isabelle Kaif's father's name is Mohammed Kaif and her mother's name is Suzanne Turquotte. Mohammed Kaif is of Kashmiri origin and was a businessman. While Suzanne Turquotte is of British origin and an English lawyer and a charity worker. Isabelle Kaif has an elder brother whose name is Sebastian Kaif. Isabelle Kaif also has 6 sisters whose names are Stephanie, Christine, Natasha, Katrina, Melissa and Sonia. Katrina Kaif is her elder sister and is one of the top actresses of Bollywood. When Kaif was a young child, her parents got divorced, and her father relocated to the US. Isabelle Kaif's sister Katrina Kaif claimed that while she and her siblings were growing up, their mother reared them and that neither her nor her siblings' father had any influence over them. The family moved to a variety of nations for varied amounts of time because Kaif's mother is a social activist. Kaif and her siblings were consequently taught at home by several tutors. Isabelle Kaif and her family relocated to a number of different countries, including China, Japan, France, Japan, Switzerland, Poland, Belgium and other European countries. Her family then relocated to Hawaii before finally settling in London. When that happened, she was 11 years old.

After attending Alliant International University in San Francisco, Isabelle Kaif received her degree. Since she was a young child, Kaif has loved dance, and acting has become one of her passions. Hindi movies were a part of her upbringing. In the four years following her graduation, Kaif trained at the Lee Strasberg Theatre and Film Institute of New York in acting, directing, and dancing.
Talk To Similar Celebrities
Isabelle Kaif's Relations
Siddharth Mallya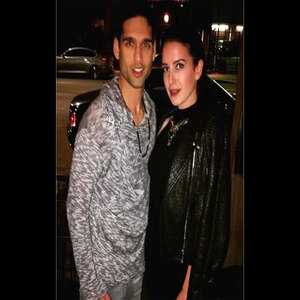 According to some reports, Isabelle kaif and Siddharth Mallya were dating a few years back, In the world of movies, Siddharth Mallya has always enjoyed a fair amount of popularity. The talk of the town was his rumoured relationship with Deepika Padukone, but the handsome man was also seen with Katrina Kaif's sister, Isabelle Kaif.

Harshvardhan Kapoor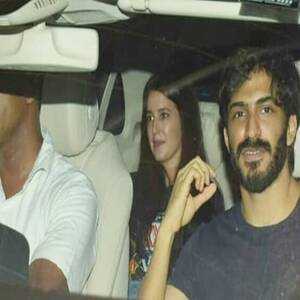 When Isabelle Kaif and Harshvardhan Kapoor were photographed leaving an event together in the past, there were rumours of a budding romance between the two. Longtime friends Isabelle and Harshvardhan first met while attending acting classes in New York. In reality, the two began their acting careers in 2012 with the short film Coming Home by Steven Roy Thomas. However, there is no longer any talk of them dating. Reportedly, Isabelle Kaif is single, as of 2022.

Isabelle Kaif's Career
Mom (2013)
Isabelle Kaif played the role of Rosaline in the 2013 movie Mom. In the story Mom, Try, a young man from a small town, travels to New York City to look for his biological mother. There, under the mysterious Arden's guidance, his quest begins.

Summum Bonam (2014)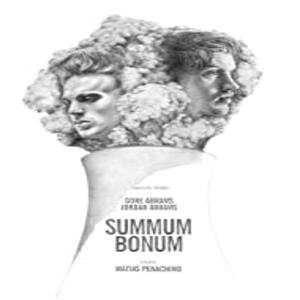 Isabelle Kaif was also part of the 2014 movie, Summum Bonam. As they travel together to their family home, two estranged brothers who have very different motivations for wanting to reconnect with the past. The events that follow involve a voyage through the breathtaking American countryside, run-ins with old acquaintances, drug use, and self-discovery as people who abandoned straight-laced beginnings for adventurous, creative lifestyles start to reevaluate who they are and what's important to them. Introducing Matias Penachino, a mawkish, wonderfully filmed existential travelogue of twenty-something ennui.

Dr. Cabbie (2014)
An Indian Canadian romantic comedy titled Dr. Cabbie was released in 2014 and was co-produced by Salman Khan. Along with other actors, the movie features Kunal Nayyar, Vinay Virmani, Isabelle Kaif, and Adrianne Palicki. The protagonist of the narrative is a recently immigrated doctor to Canada who is unable to find employment and is thus compelled to work as a cab driver. When he transforms his taxi into a mobile medical clinic, he gains notoriety in the community. The movie was made available on DVD and Blu-ray starting on December 23, 2014.

An Indian doctor named Deepak Veer Chopra relocates to Canada with the intention of starting a new life, but because of red tape, he is forced to work as a taxi driver. Even though he has a medical degree and is licensed to practise, he begins treating other passengers and engaging in unlawful medical practice after giving birth in his taxi. He also develops feelings for Natalie Wilman, the mother of the child he delivered, and she makes use of her legal education to support him in realising his goals. Deepak gave Natalie the idea to give her son the name Ganesh. It is revealed that Colin, a playboy who is running for office, is the father of the child. The Canadian police's discovery of evidence results in Deepak's arrest for drug distribution crimes. Natalie consents to offer him legal counsel. His patients fiercely defend Deepak during the trial. Despite being cleared of the crimes he committed while posing as a taxi driver doctor, he is nonetheless accused of narcotics possession and distribution. Natalie proposes to Deepak after falling in love with him. When she declines, he immediately makes a marriage proposal and says he wants to do it on his terms. Now that the authorities have taken into account Deepak's family members—in this case, a wife and infant—they have dropped all charges against him and sentenced him to 500 hours of community service in order to keep him out of jail and prevent deportation. Following the verdict of the case, Colin, who was intoxicated when Deepak was arrested, is near the exit and makes fun of Natalie for considering marrying Deepak. Deepak strikes Colin; Natalie asks if he's alright before striking him once more. Natalie accepts Deepak's suggestion to spend their honeymoon in India and expresses her desire to visit the Taj Mahal with him. They are still married two years later, and Natalie is expecting Deepak's child. Deepak practises medicine in a hospital in Toronto and holds a complete medical licence. Natalie asks Deepak if she can marry the cab driver and says she would rather have the baby at the hospital this time around rather than in one. As long as the cabbie is a doctor, Deepak shares.
Time To Dance (2021)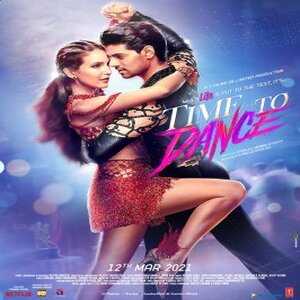 Stanley D'Costa is the director of the 2021 Indian dance movie Time to Dance. Sooraj Pancholi, Isabelle Kaif, and Waluscha De Sousa play the key roles in this Lizelle D'Souza-produced film. On March 12, 2021, the movie was released in theatres in India.

When a hurt ballroom dancer meets the ideal dancing partner, her spirits are raised. She fights to move past her traumatic background without falling in love with her new teammate.
Isabelle Kaif's Upcoming Projects
Suswagatam Khushamadeed
Isabelle Kaif's upcoming projects are Suswagatam Khushamadeed. Suswagatam Khushamadeed is written by Manish Kishore and directed by Dhiraj Kumar. The movie's theme is centred on social peace and the idea that love is the world's most powerful force and can overcome any obstacles. Yellow Ant Productions will co-produce the movie, which has had several scenes shot extensively in Delhi and Agra.
Kwatha
Bollywood romance-drama Kwatha is directed by Karan Lalit Butani. Aayush Sharma, actor of the film Love Yatri, will play the character of an army officer in Kwatha. This movie was influenced by actual Indian army-related events. Through this film, Isabelle Kaif makes her acting debut.
Isabelle Kaif's Contoversies
MMS Scandel
Isabel Kaif was the victim of an MMS Scandal. The Internet was buzzing with a 10-minute video of a young woman who resembles Isabel Kaif. According to reports, Katrina Kaif had rejected rumours that her sister Isabel appeared in an online sex tape. The actress also claimed that the film's actress is a doppelganger and that the video with her sister's name on it is a fraud.

Isabelle Kaif's Net Worth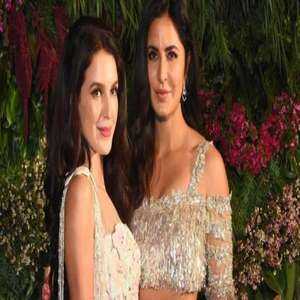 Isabelle Kaif's net worth is estimated to be $3 million US or 22 crore rupees, as of 2022. Isabelle Kaif and her sister Katrina Kaif live together in the actor's Andheri flat. She owns a black color Audi A4 car.

The actor definitely knows how to use her riches, from sporting fancy purses to going surfing in far-off places or taking her family on vacation to lovely beaches. Isabelle Kaif makes the majority of her money from movies, modeling, and product endorsements. Isabelle Kaif promotes numerous products, charging more than 20 lakhs INR for each endorsement.

Isabelle Kaif Interesting Facts
Isabelle Kaif is the younger sister of Bollywood actress Katrina Kaif.
Isabelle Kaif is the youngest of the Kaif siblings.
Isabelle Kaif is 8 years younger than Katrina Kaif.
Isabelle Kaif's father is of Kashmiri descent.
Isabelle Kaif's favourite beverage is coffee.
Isabelle Kaif loves to dance, and her favourite dance form is hip hop.
Isabelle Kaif started her modelling career at the age of 14.
Isabelle Kaif has also worked as an assistant director in many films and advertisements.
Social Media
Frequently Asked Questions