Hebah Patel - Biography, Movies, Age, Net Worth, Awards, Boyfriend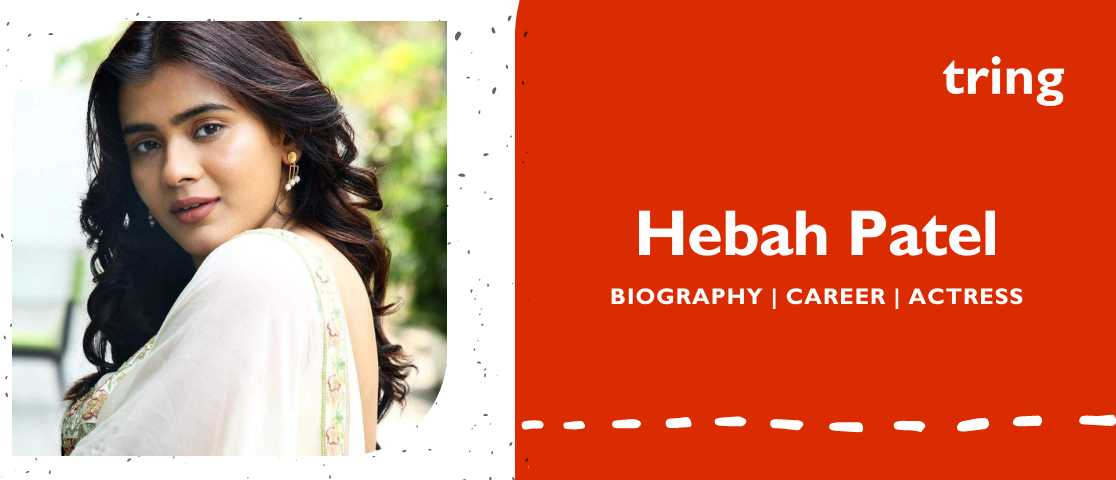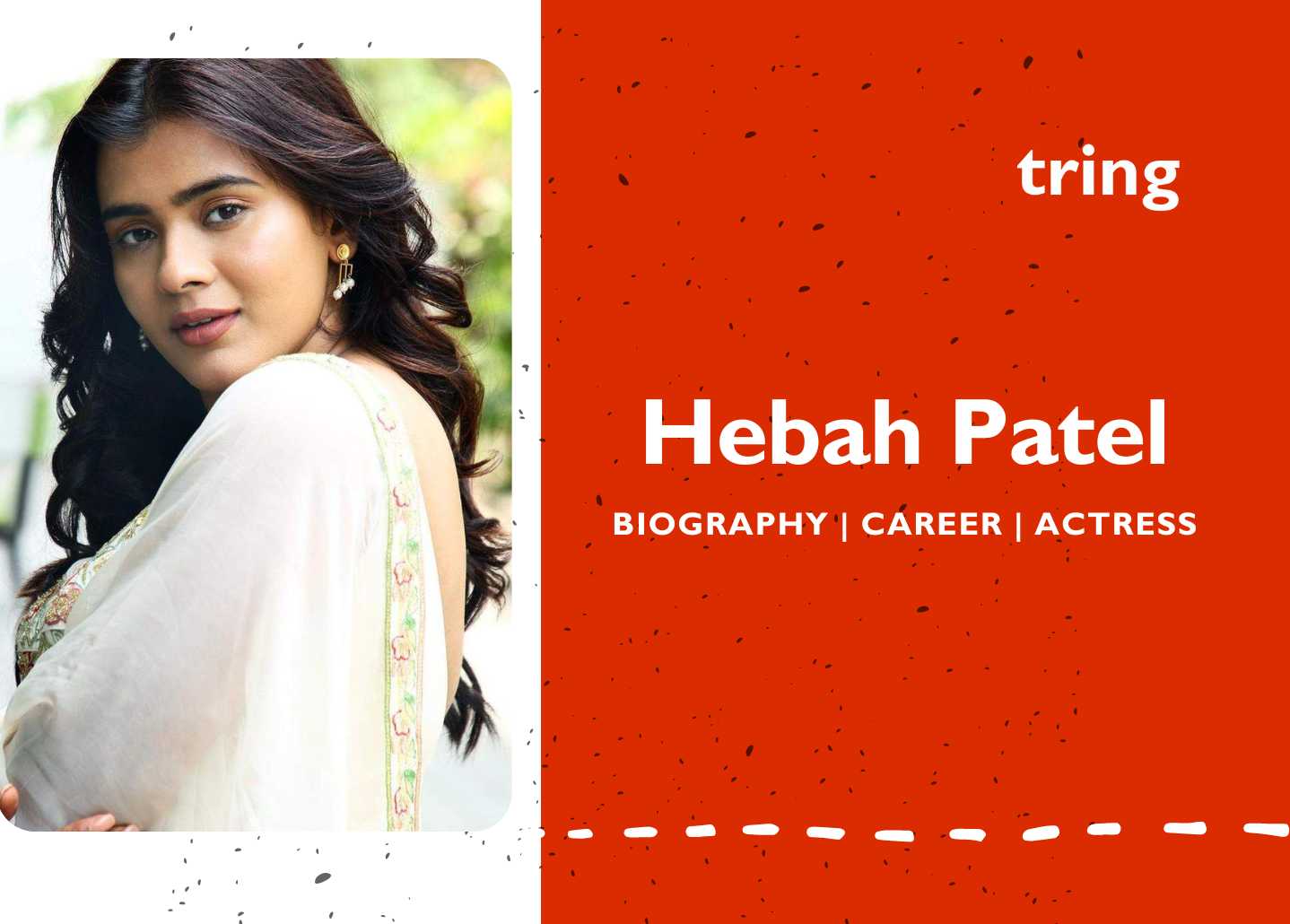 Biography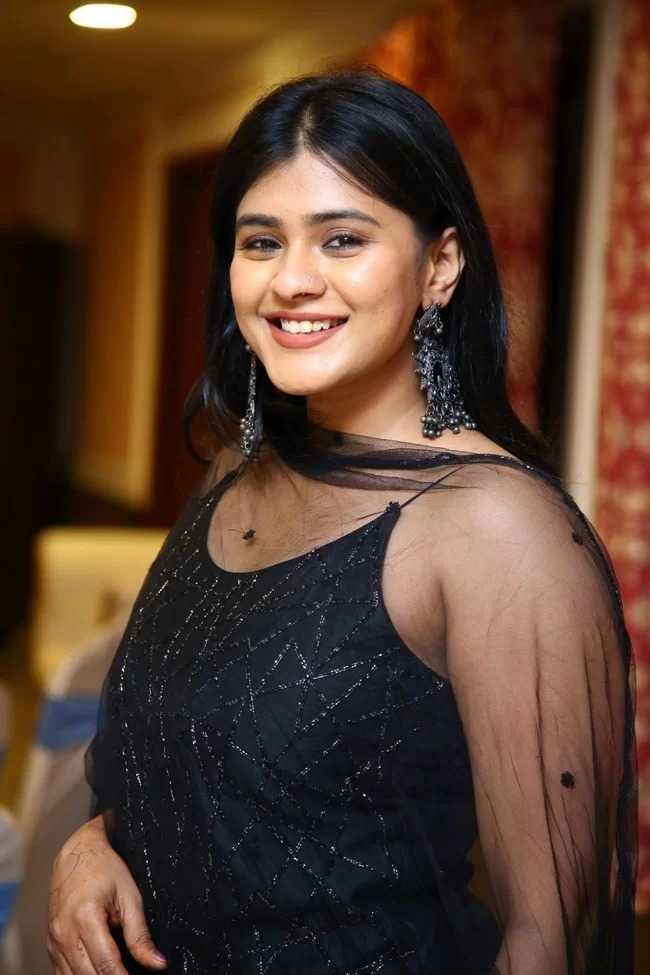 Hebah Patel is an Indian actress best known for her work in Telugu films. After working as a model, Patel made her acting debut in Kannada with Adyaksha and then in Tamil with Thirumanam Enum Nikkah (2014). Patel made her Telugu film debut in Ala Ela (2014) and was praised for her performance in Kumari 21F. (2015).

For her work in both of these films, she was named Best Debut Actress - Telugu at the Santosham Film Awards. Her notable work includes Eedo Rakam Aado Rakam, Ekkadiki Pothavu Chinnavada both (2016), Andhhagadu, Angel both (2017), and 24 Kisses (2018). Masti's was her first web appearance (2020).

Heebah then appeared in the Telugu film, Ala Ela, with a critic noting she looks cute and performs well. The film received positive word-of-mouth reviews and went on to become a sleeper hit after a slow start at the box office. Heebah then played the title character in Kumari 21F and will be seen in Chennai Singapore.

Age
Hebah Patel is 34 years old in 2023. Hebah Patel was born on 6 January 1989 in Mumbai, Maharashta. Her zodiac sign is Capricorn.

Education
Hebah Patel completed her graduation from Sophia College for Women, Mumbai.

Family
Hebah Patel mother's name is Najmunisa Patel, and her father's name is unknown. Hadil Patel and Hannah Patel are her sisters and brothers.

Who is Hebah Patel's Boyfriend?
Raj Tarun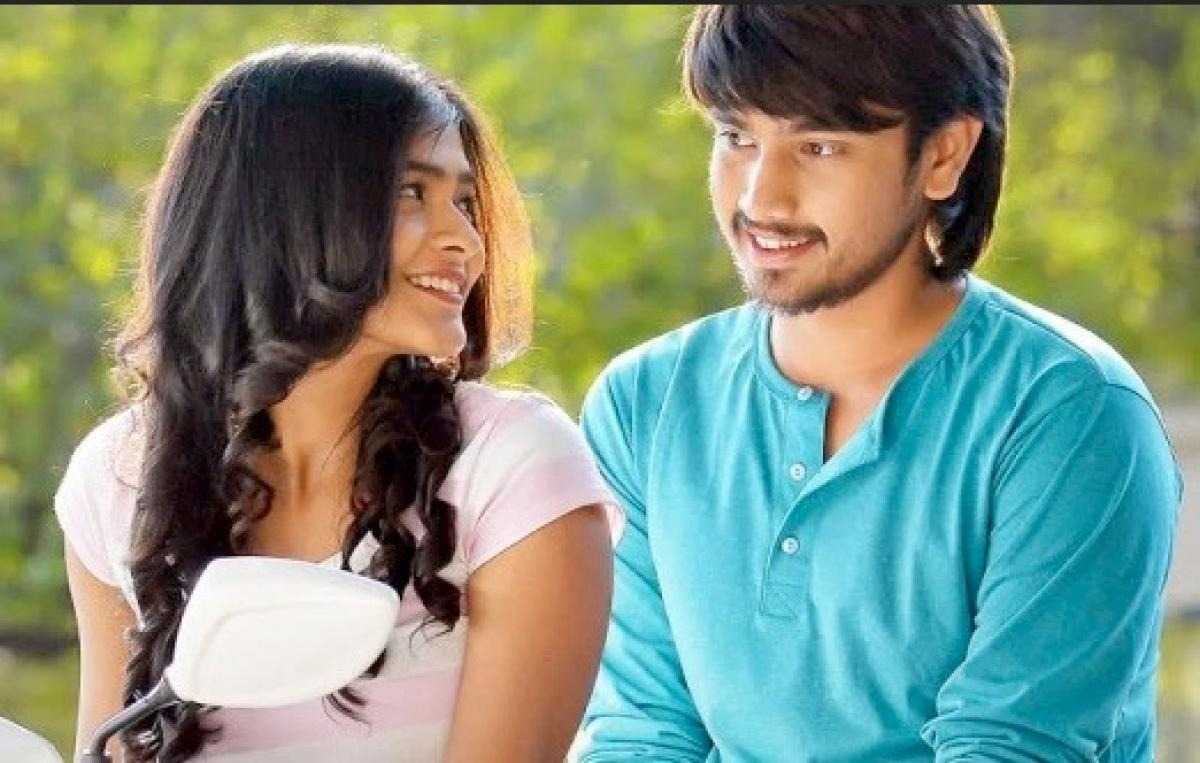 So the rumour that Raj Tarun and heroine Hebah Patel have always been in love persists. The rumour started with their relationship in the film Kumari 21F, in which they both starred. Following that, they worked on films with Neenu Na's boyfriend, Oreo Buzziga.

As a result, the rumours grew stronger. Despite the fact that the two have stated publicly that they have no relationship other than the fact that they met while filming, the rumours have persisted.
At one point, Raj Tarun and Hebah Patel began laughing at the rumours. On the ETV show Patas, they also laughed and joked about their relationship.

Top 5 movies of Hebah Patel
Ala Ela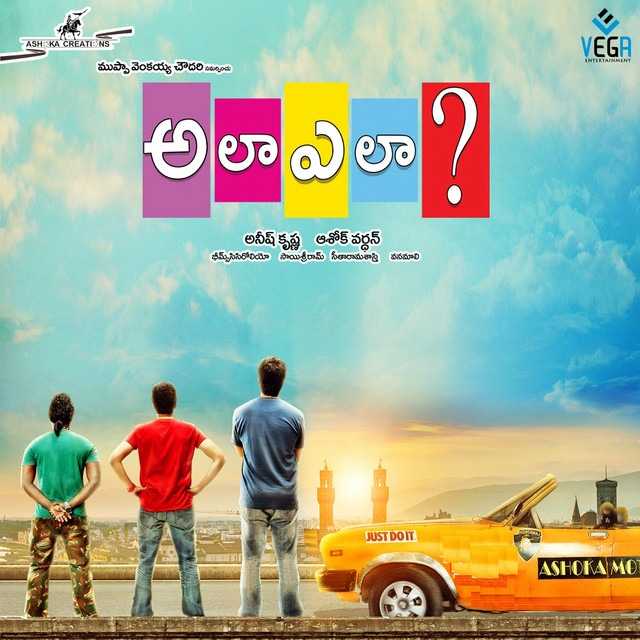 The stunning actress made her Tollywood debut with 'Ala Ela' in 2014. She co-starred with actor Rahul Ravindran. Her performance in the same astounded everyone. In the film, she portrayed Shruti, Rahul's love interest. Shruti is the girl next door who is chirpy and funny.

This film, directed by Aneesh Krishna, is one of Telugu cinema's underappreciated comedy dramas. The music was composed by Bheems Ceciroleo with cinematography by Sai Sri Ram. The film was released on 28 November 2014.

Kumari 21F
Who can forget Hebah Patel's performance as Meena Kumari in the 2015 hit film Kumar 21F? Hebah played the role of a struggling model who falls in love with a middle-class chef named Siddhu. Though her role was bold but watching her in that role is a delight.

This was the role that catapulted Hebah's career. Hebah received a lot of praise for this film and was nominated for a Filmfare award. Surya Pratap Palnati directed the film, which starred Raj Tarun in the lead role. Kumari 21F was released in approximately 500 theatres worldwide on November 19, 2015.

The film's climax, performances (particularly Hebba Patel), screenplay, cinematography, and music received a mostly positive critical response. At the end of its run, the film grossed 38 crores and earned a distributor share of 18 crores.

It was declared a commercial success based on the return on the distributor's investment of 10 crores, and it went on to become the year's twelfth highest-grossing Telugu film. In 2018, the film was remade in Kannada with the same title.

Eedo Rakam Aado Rakam
Hebah plays a sizzling avatar in this G Nageswara Reddy film, and she nails it. Hebah played Raj Tarun's love interest, Supriya, and her performance was praised by both critics and the general public. One of her career-defining roles was in this romantic comedy-drama.

This was another superb and sizzling performance by Hebah, starring Vishnu Manchu and Sonarika Bhadoriya. The film is filled with romance, as well as a dash of humour and suspense for good measure.

The film is an adaptation of the Punjabi film Carry On Jatta (2012), which was inspired by the Malayalam film Chakkikotha Chankaran (1989). The soundtrack for the film was released on March 26, 2016 in Hyderabad. The film was released in theatres worldwide on April 14, 2016.

Ekkadiki Pothavu Chinnavada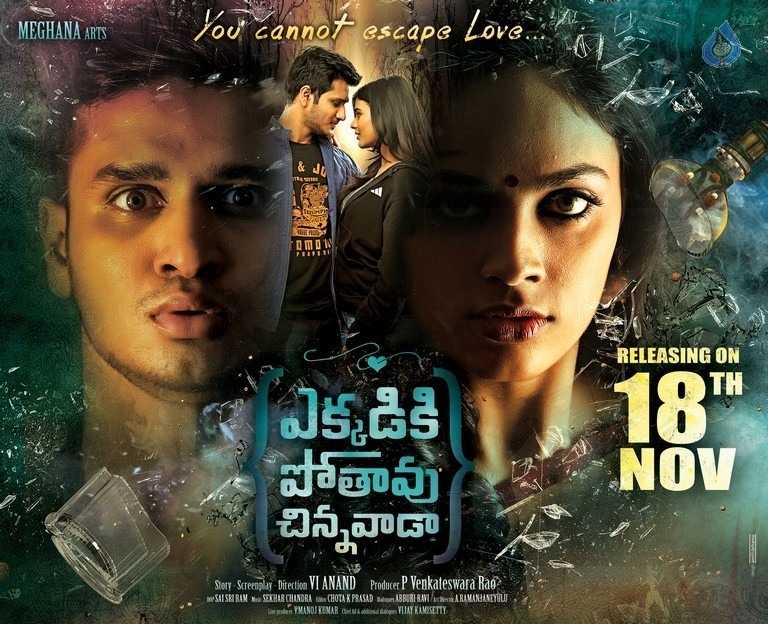 According to Hebah, she chose this film to break her image of the girl next door. And she once again demonstrated her talent as an artist. She portrayed Nithya, a young woman possessed by the spirit of Amala, Arjun's ex-lover. Ekkadiki Pothavu Chinnavada, directed by Vi Anand, was released in 2016 and created quite a stir among the audience.

Abburi Ravi wrote the dialogues, Shekar Chandra composed the music, Sai Sriram shot the film, and Chota K. Prasad edited it. It was a commercial blockbuster when it was released on November 18, 2016, to positive reviews from critics and audiences. It is currently being remade in Tamil as Aayiram Jenmangal.

Andhhagadu
Hebah Patel portrayed Dr. Netra, an eye specialist who falls in love with her patient Gautham. She looked absolutely stunning in the film, and her performance in the song 'Andhagadu Aata Kochade', in particular, set the stage on fire. Her performance was not only acknowledged but also widely praised.

The film, directed by Veligonda Srinivas, marked Hebah Patel and Raj Tarun's third collaboration. Shekar Chandra composed the music. This film was declared a box office success. In 2018, the film was remade in Odia as Sriman Surdas, starring Babushan and Bhumika.

Upcoming Movies of Hebah Patel
Aadya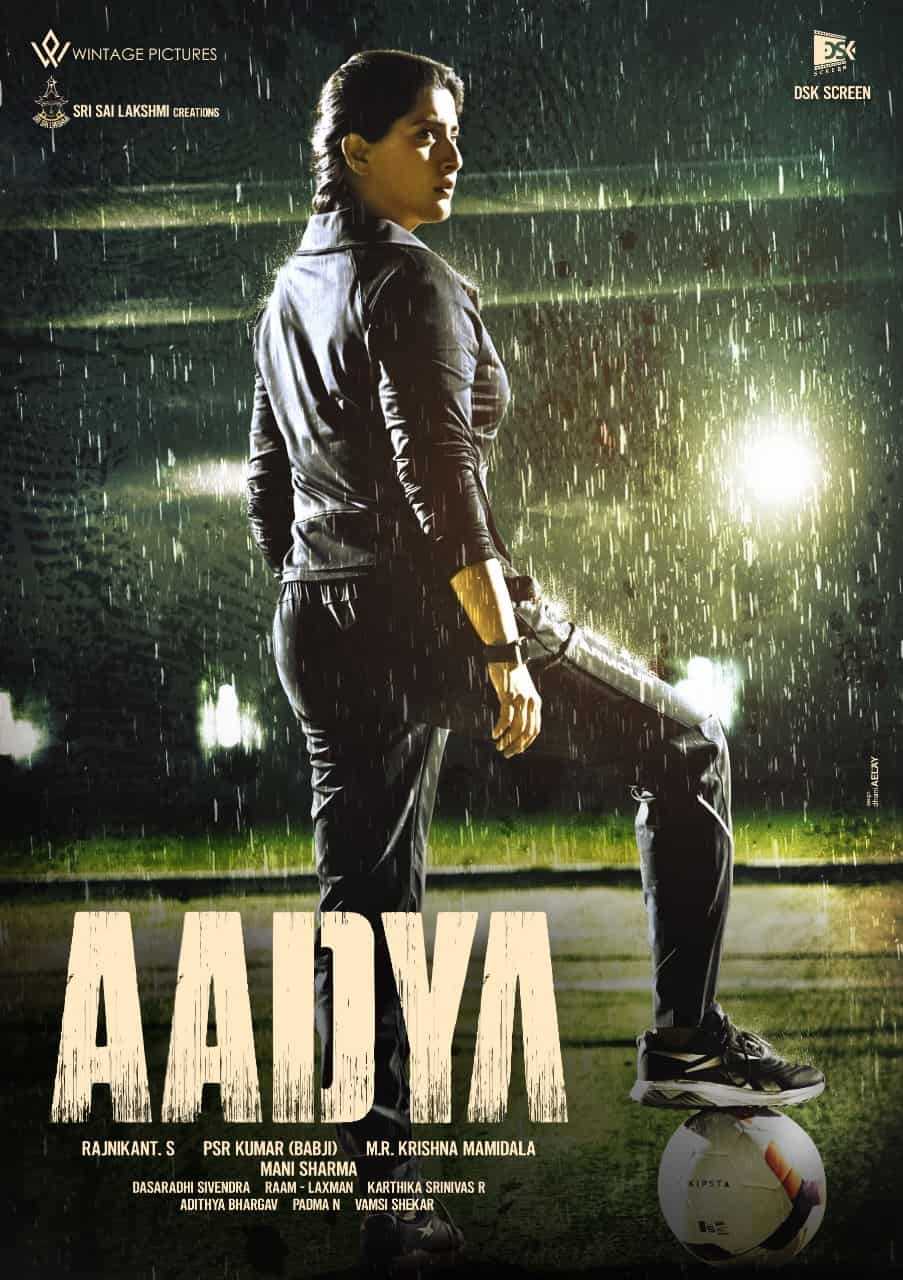 M. R. Krishna Mamidala's upcoming Indian film Aadya stars Varalaxmi Sarathkumar, Hebah Patel, and Ashish Gandhi. P.S.R. Kumar and S. Rajnikanth produced the feature film. The film will be released on June 1, 2023.

Career Timeline
Controversies
Walks out of Interview Controversy
During the promotion of the film 24 Kisses, Tollywood actress Hebah Patel walked out of an interview for making kisses a source of contention without discussing the film. Hero Adith Arun has objected to calling kissing scenes in the movie vulgar.

Even the film's director, Ayodhyakumar Krishnamsetty, attempted to defend the story and title but was cut off by participants. With the departure of actress Hebah Patel, chaos reigned. Participants kept asking the director why he was emphasizing kisses but not the story.

Net Worth
Hebah Patel's net worth is $5 Million. Her primary source of income is her acting career, which has earned her a considerable sum of money. She has also endorsed several brands and products, which has added to her net worth.
Hebah Patel has established herself as a talented actress in the Telugu film industry, and her net worth is a testament to her success. She continues to work on new projects, and with her dedication and hard work, her net worth is expected to grow in the future.

Awards won by Hebah Patel
In 2016 Hebah won 14th Santosham Film Awards for Best Debut Actress
In 2016 Hebah won Zee Telugu Apsara Awards for Fresh Face of the Year
In 2016 Hebah won TV9 National Film Awards for Best Actress (Jury)
4 Interesting facts about Hebah Patel
Heena portrayed Meena Kumari in the Telugu film Kumari 21F in 2015. She received TSR - TV9 National Film Awards for her performance.
Following that, she appeared in a number of Telugu films, including Eedo Rakam Aado Rakam (2016), Ekkadiki Pothavu Chinnavada (2016), Naanna Nenu Naa Boyfriends (2016), Andhagadu (2017), and 24 Kisses (2018). (2018).
She appeared on the cover of Red Magazine in 2016.
In 2017, she attended the inauguration of the B New mobiles store in Tenali.
Profile Summary
Social Media
Frequently Asked Questions