Hardik Pandya | Biography, Career, Affairs, Controversy

Faraz Shaikh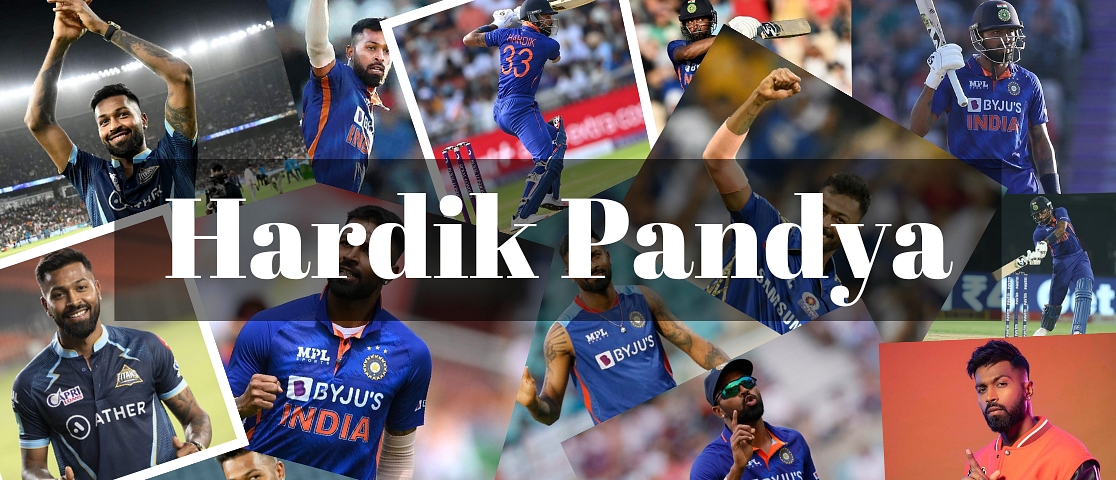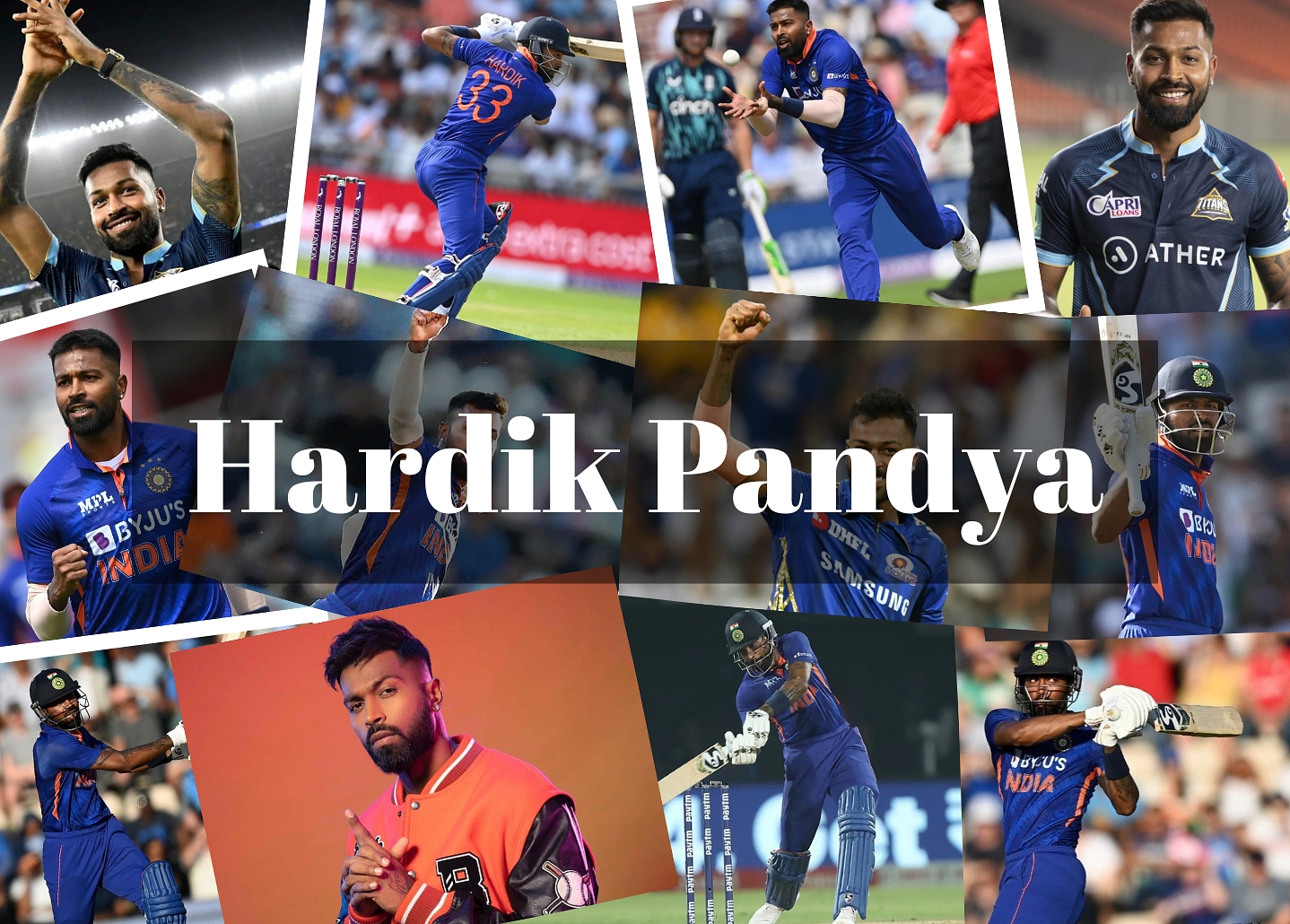 Hardik Pandya's Biography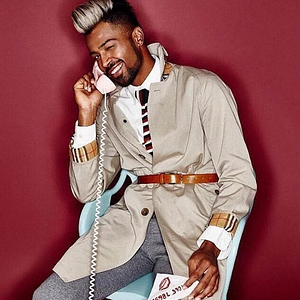 Hardik Himanshu Pandya is an Indian international cricketer who currently played for Baroda and Mumbai Indians in the Indian Premier League (IPL). Hardik Pandya currently serves as captain of the Gujarat Titans, a newly established team in the Indian Premier League (IPL). He is a right-handed batsman and right-arm fast-medium bowler. Krunal Pandya, his elder brother, is also an international cricketer. At the age of 22, Pandya made his Twenty20 International debut for India against Australia on January 27, 2016. Chris Lynn was his first Twenty20 International wicket. Hardik Pandya insists on living life to the fullest, and this enthusiasm is evident in both his quick-seam bowling and middle-order power hitting. In IPL 2015, he first gained attention with an unbeaten 31-ball 61 for Mumbai Indians against Kolkata Knight Riders, but in the Syed Mushtaq Ali domestic T20 tournament in January 2016, he showed more consistency. With 377 runs in 10 innings and an average of 53.85, he finished as Baroda's top scorer.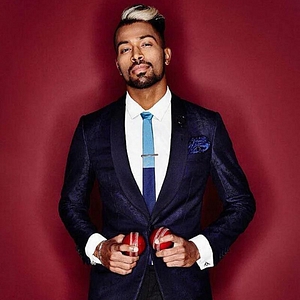 In addition to taking 10 wickets, Hardik Pandya helped Baroda advance to the championship game. He was then selected for India's limited-overs tour of Australia, where he made his debut for his country, and then he made a strong impression with the ball on Bangladesh's seamer-friendly fields during the Asia Cup. Pandya seemed to be the all-around seam bowler India had been looking for, and by complementing his primary skill sets with brisk fielding, he earned a spot in the 2016 World T20 squad. Hardik Pandya only batted twice during the competition, but he did much more with the ball. In the final, over he bowled against Bangladesh, he held Bangladesh to two runs off three balls, giving India a one-run victory. Lendl Simmons' unbeaten innings helped the West Indies win the semi-final a little more than a week after Pandya's heroics. As a result, Pandya suffered the disappointment of bowling a no-ball to give Simmons a reprieve. International cricket player Krunal Pandya, his older brother, is also a cricketer.
Talk To Similar Celebrities
Hardik Pandya's Childhood and Hardik Pandya's Family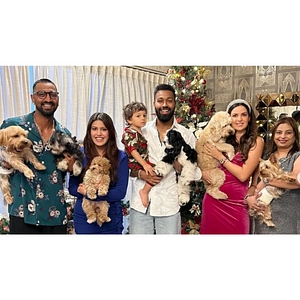 Hardik Pandya was born on 11 October 1993. Hardik Pandya's age as of 2022 is 29 years. Hardik Pandya's zodiac sign is Libra. Hardik Pandya is from Surat, Gujarat, India. Hardik Pandya's parents are Himanshu Pandya and Nalini Pandya. International cricket player Krunal Pandya, his older brother, is also a cricketer. When Hardik was five years old, his father, Himanshu Pandya, closed his small car finance company in Surat and relocated to Vadodara to give his sons access to better cricket training facilities. He enrolled his two sons in the cricket academy run by Kiran More in Vadodara. Due to a lack of funds, the Pandya family lived in a rented apartment in Gorwa, and the brothers commuted to the cricket field in a used car. Hardik attended the MK High School until the ninth grade, at which point he quit to concentrate on cricket.
Hardik Pandya's Education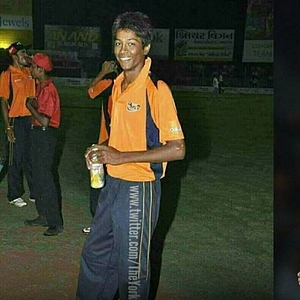 Hardik attended MK High School until the ninth grade, at which point he quit to concentrate on cricket. In club cricket, Hardik 'won a lot of matches single-handedly,' according to Krunal, and made steady progress in junior-level cricket. Hardik explained that his 'attitude problems' led to his removal from his state age-group teams in an interview with the Indian Express. He went on to say that he was 'just an expressive child' and that he did not 'like to hide his emotions.' Hardik's father claims that up until the age of 18, he bowled as a leg spinner before switching to fast bowling at the insistence of Baroda coach Sanath Kumar. Hardik Pandya currently serves as captain of the Gujarat Titans, a newly established team in the Indian Premier League (IPL), and he guided them to their first IPL championship in the 2022 season. He is a right-handed right-arm fast-medium bowler and all-rounder.

Hardik Pandya's Affairs and Relationships
Hardik Pandya - Lisha Sharma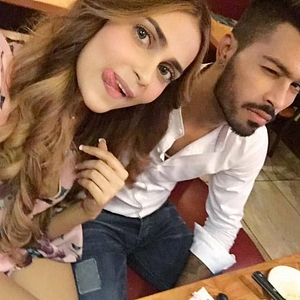 The first alleged affair of Hardik involved the model Lisha Sharma from Kolkata. Even the public knew about the cricketer's relationship. Pandya later publicly disputed it and stated on Instagram, 'Just wanted to clear I've been single and concentrating on my game for a very long time, so this is it! Continually, this rumour or this image is released! It doesn't support the arduous work we put in! I really appreciate you putting an end to this rumour! Let's finally put an end to it. Thank you, Hardik, love to all (sic). Lisha Sharma is a fashion model from India. For well-known brands and individuals like Manish Malhotra, Sabyasachi Mukherjee, Wendell Rodricks, and Anamika Khanna, she performed ramp walks. Lisha Sharma is an Indian native of Jamshedpur, Jharkhand.
Hardik Pandya -Elli Avram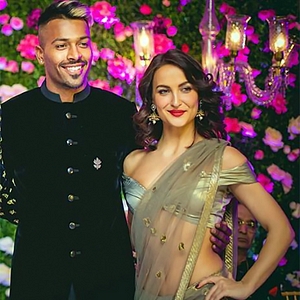 Hardik Pandya's romance with Bollywood actress Elli Avram was the topic of conversation for a while. They began dating and frequently went to events and photo shoots together. But they later went their separate ways. The most discussed relationship was that between Hardik and Elli Avram. There were rumours that they began dating and had even gone to photo shoots together. Shortly after the cricketer broke up with Elli Avram, rumours started to circulate that love had blossomed between Esha and Hardik. They kept their meeting at a party a secret.
Hardik Pandya - Natasa Stankovic
Hardik and Natasa first met in a Mumbai nightclub, and according to Hardik Pandya, it was love at first sight. They got along great and soon began to party frequently. Natasa and Hardik developed close friendships over time. Natasa and Hardik decided it was time to meet the families as their relationship grew stronger as they spent more time together. Even when Natasa visited his family to celebrate Diwali with them, Hardik introduced Natasa to his family. Natasa is a favourite of Pandya's friends and had also accompanied Hardik to a few of his cricket parties. We initially mistook the photo of Hardik Pandya and Natasa that he posted on his Instagram account for one of him and his best friend. However, Hardik Pandya announced his engagement to Natasa the very next day along with some lovely images and videos. The very in love couple got married in Dubai while travelling by speedboat. With romantic Bollywood songs playing in the background, everything felt very cinematic and passionate.

Hardik Pandya discussed his engagement during a live interview with cricket commentator Harsha Bhogle. He said, 'My parents also weren't aware that I was getting engaged. I informed Krunal two days prior to (the engagement). I said, 'I've had enough,' to him. I have a person in my life that I love, and I am improving.' Family members supported me and said, 'Do whatever you want.' The couple managed to surprise us once more by sharing their wedding news on social media. Not only that, but they also announced Natasa's pregnancy. Hardik posted a few images to Instagram with the caption, 'My journey with Natasa has been fantastic, and things are about to get even better. Together, we look forward to the imminent arrival of a new life. We ask for your blessings and well wishes as we are thrilled to begin this new stage of our lives.'

Hardik Pandya posted images of Natasa showing signs of pregnancy as well as another image showing the couple engaging in wedding rituals. For those who are unaware, Natasa is best known as the girl in Badshah's DJ Wale Babu, whereas Hardik is a member of the Indian cricket team. She participated in Bigg Boss 8 and has appeared in a number of films, including Action Jackson with Ajay Devgn and Zero with Shah Rukh Khan. Natasa also made a notable appearance in the song O Meri Mehbooba from Fukrey Returns. On January 1, 2020, Pandya announced her engagement to Natasa Stankovic, an Indian-based Serbian dancer and actress. Agastya Pandya, their first child, was born on July 30.

Hardik Pandya's Career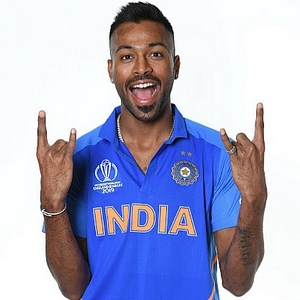 Since 2013, Pandya has competed for the Baroda cricket team. He was a key contributor to Baroda's 2013–14 Syed Mushtaq Ali Trophy victory. He scored 86 runs not out during his innings in January 2016 to lead the Baroda cricket team to a six-wicket victory over the Vidarbha cricket team in the Syed Mushtaq Ali Trophy match. He hit eight sixes during that period. From 2015 to 2021, Pandya was a member of the Mumbai Indians in the IPL. In a must-win situation for the Mumbai Indians to stay in the playoff race, he scored 61 runs off 31 balls to win the match for his team, earning him his second man of the match award of the season. The Mumbai Indians released Pandya ahead of the IPL 2022 mega auction. The Gujarat Titans, a new Ahmedabad franchise, drafted him and named him captain. He captained Gujarat to their first IPL title in 2022, becoming only the second captain after Shane Warne to do so.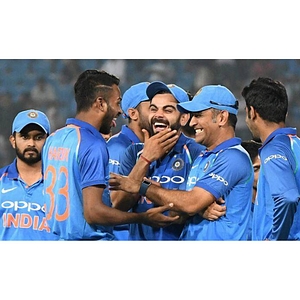 Hardik Pandya is a capable fielder despite being primarily known for his explosive batting. His all-around abilities were what actually made the T20 franchises take notice of him during the Syed Mushtaq Ali tournament, leading to a national contract. When Pandya was selected for India's ODI squad for the home series against New Zealand in 2016, his merits were duly recognised. He had been practising his swing bowling by this point and was regularly hitting the 140s, troubling the batsmen with his nagging length. In fact, Pandya, who participated in the 2016 World T20, defended an equation that read '2 to win off 3' against Bangladesh by bowling back of a length and short on a reasonably slow wicket and preserving India's chances of winning.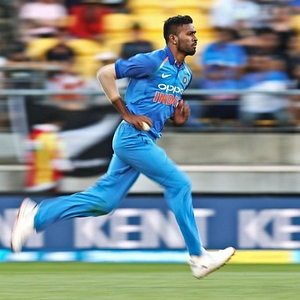 Hardik Pandya, who is still a relatively new member of the Indian team, has already produced some excellent batting performances in ODIs, capping off some difficult run chases and scoring quickly when necessary. He has produced 20-run overs under duress and is still an important part of the ODI team thanks to his ability to surge when necessary and target a specific bowler. Pandya is a key member of the team and can form a crucial partnership with MS Dhoni by batting around his stability as his apprentice to finish games as the ageing MS Dhoni switches from his usual swashbuckling mode to that of a sheet anchor. His batting style, while effective in ODIs, isn't the best for non-true wickets, so if he decides to play Test cricket, he must become more compact and fundamentally sound. His bowling has advanced significantly because he has mastered the art of swinging and discovered the ideal trajectory for his speed in order to give the ball the most lateral movement.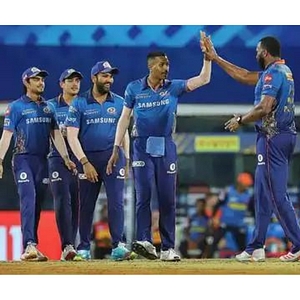 Hardik Pandya was hindered by a serious back injury sustained during the Asia Cup in 2018 that prevented him from travelling to Australia after a mixed-bag year of success and heartbreak. To make matters worse, he received a lot of backlash after a talk show episode that aired in India exposed Pandya and Rahul for making misogynistic remarks about women. They were suspended by the Board of Control for Cricket in India for their behaviour and for damaging Indian cricket's reputation. Ever since the incident, the ban has been lifted. Pandya, however, was reinstated for the ODI series against New Zealand after much internal strife in the board, and he excelled, especially with the ball in the field. He continues to be a crucial component of India's World Cup preparations for 2019, bringing the team the much-needed balance that it has been lacking since the Great Kapil Dev.

Hardik Pandya's Career Timeline
Most Recent Matches
Batting Career Summary
Bowling Career Summary
Hardik Pandya's Struggles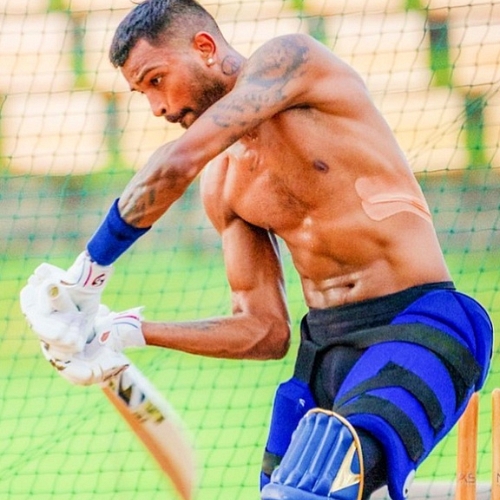 The recent success of Indian all-rounder Hardik Pandya is also attributable to his persistent efforts to fulfill his lifelong goals. His T20I series debut for India in Australia was just the beginning of his international career. And his outstanding century against Sri Lanka in the third and final Test of the series at Pallekele proved that he has successfully made the transition from a T20I to a Test match player. His path to success's summit has now officially begun.

However, a few years ago, he did not have it as easy. Along with pursuing his love of cricket, he struggled to support his family by working long hours alongside his brother, Krunal Pandya. He may currently come across as a party animal based solely on appearance. His extravagant lifestyle, regular social media presence, swag, and sense of style do create that kind of impression. But those who are familiar with his background are aware of how sensible he is. His humble upbringing and early struggles had hardwired him from the inside, which had enabled him to overcome the obstacles and achieve his dream.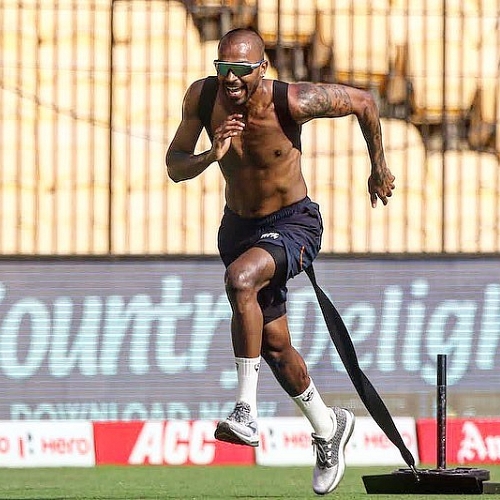 In a 2016 interview with the Indian Express, Pandya described how his life had been before he had the opportunity to compete in the IPL. 'Five rupees ke maggi aati thi, malli ko request karke garam pani lete the and me and my brother ground pe bana ke khata the. Breakfast and lunch are both included (my brother and I used to get maggi for Rs 5 and we used to request the gardener to give us hot water and we used to prepare and eat it at the ground for lunch and breakfast). 365 continuous days'.

'Din bhar ground pe pade rehte tha. Bahar udhari bahut ho gayi thi, jeetna aata woh turant chala jata. 10 rupees chodho, 5 rupees ke bhi vande tha' (we stayed at the ground all day. I had a lot of debt, and I could only use the money I made to pay it off. I had only five rupees I didn't even have ten). Admitted Hardik Pandya Not just Pandya put in the effort and gave up things. His parents did everything in their power to provide their kids with the best chances to become well-known. Himanshu, his father, ran a modest auto finance operation in Surat. In order to provide his sons with better cricket facilities, he closed it down and relocated to Vadodara. There, at Kiran More's Cricket Academy, he managed to enrol them. Even though their struggle didn't end there, since then, things had begun to look up for both of the brothers.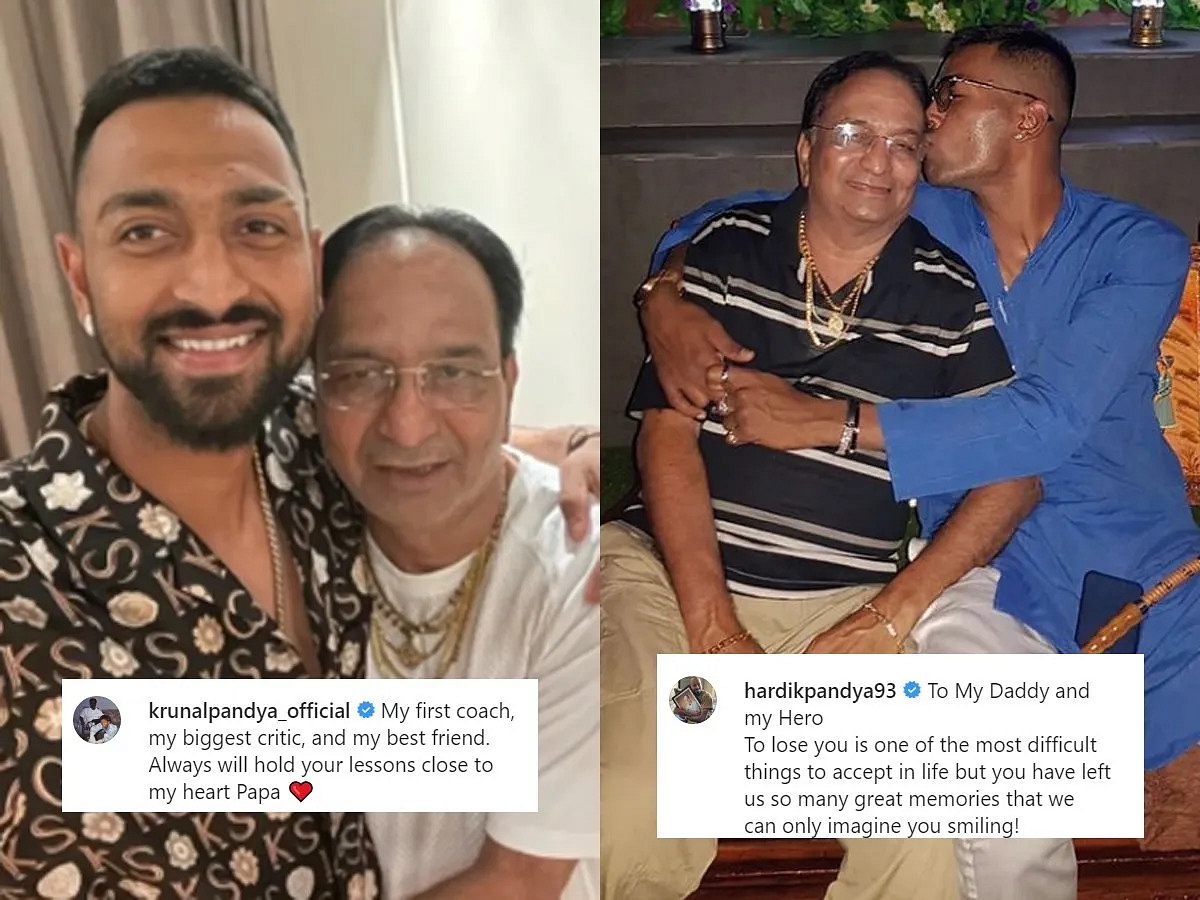 When they were just teenagers, Hardik and his older brother Krunal began using their talents to support their family. For a fee of Rs. 400–500, they used to travel to nearby villages to compete in regional tournaments. 'The competition lacked a name. Just between villages was it. For teams like Jhambuja XI, I would participate. What attracted people so much? Rs 400. Formerly, my brother received Rs 500. Life would be normal for at least a week, according to Hardik, who spoke to ESPNcricinfo in January 2016. When the Mumbai Indians acquired him for 10 Lakh INR during the IPL 2015 auction, everything changed. The amount of money increased significantly. Their family became stable, and their condition improved. His perseverance had at last paid off. People began to recognise his potential as an all-around player who could represent India on the international stage.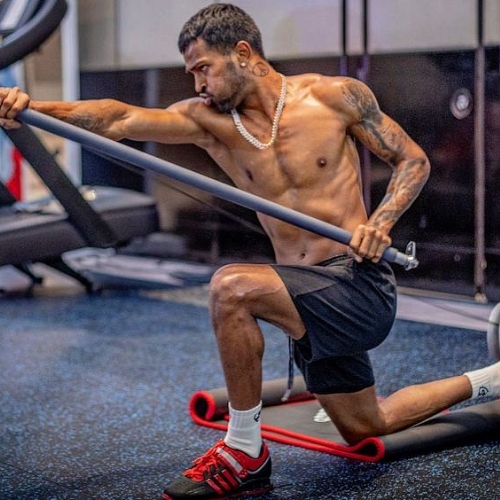 After nearly three decades, a like-for-like doppelganger of Kapil Dev appeared, and the wait seemed to be over. Before the 2015 IPL, nobody was aware of Hardik Pandya. For Rs 10 lakh, I was chosen. Not that it's all about the money, but I would have received a lot more if people had known about me. I came from a poor family. We had a happy family up until things changed due to my father's health, which had a serious impact on everything. That was useful. That circumstance led us to where we are right now. It's because of how we handled that, the 22-year-old told the Indian Express prior to the 2017 Champions Trophy. He became well-known thanks to the fifty-plus he scored against the Kolkata Knight Riders in his first IPL season. However, his 8-ball 21 win over the Chennai Super Kings exposed his true talent. He demonstrated a strong ability to win games on his own. From the very first pitch he faced, he possessed the exceptional ability to hit the long ball.

After much adversity, Pandya has now made significant progress. He still recalls those times and the struggles he faced. What a life it was, all those days are gone. My excuse is that I have 'dum.' Otherwise, how would I have found myself here? When there is no struggle, how can you enjoy life. Imagine how we used to pose for pictures against the Trident Hotel when we came to play in Mumbai during the under-19 era. I stayed there in the future. His way of life has changed, but he most likely hasn't changed internally. He may now think that everything he went through was worthwhile in light of his success.

Hardik Pandya Controversies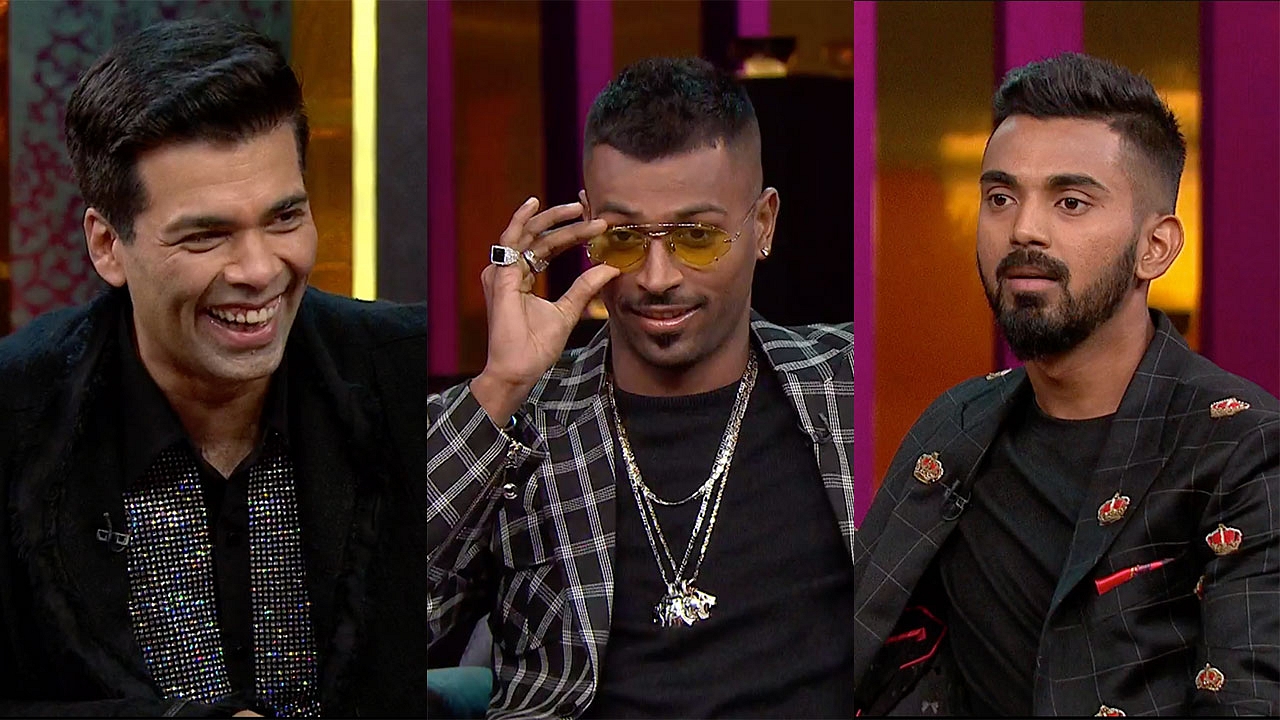 Following their sexist and racist remarks on the popular TV programme Koffee With Karan, Hardik Pandya and KL Rahul have been in the centre of a fierce storm. Hardik Pandya apologised on Twitter after making sexist comments on the programme. The Board of Control for Cricket in India (BCCI), however, was not pleased with the apology and asked the two cricketers to return from Australia after placing them on a temporary suspension.

On January 6, the television programme aired. Hardik Pandya and KL Rahul discussed their relationships, crushes, favourite movies, actors, and actresses during the show. Rahul responded to Karan Johar's questions throughout the show with a level head and by carefully selecting his words, but it was Hardik Pandya who boasted about hooking up with several women and even mentioned how open he is with his parents.

A further setback for the Baroda all-rounder came when Gillette terminated his employment. Vijay Shankar, an all-rounder from Tamil Nadu, has taken Pandya's place in the team for both India's upcoming limited-overs tour of New Zealand and the current ODI series in Australia. Legendary batsman Sunil Gavaskar and World Cup-winning spinner Harbhajan Singh also criticised the pair for their divisive comments.

Hardik Pandya certainly got carried away with the show's tone and made some nasty remarks about women, sex, and other topics, earning him labels like 'misogynist' and 'sexist.' On the couch, Pandya made six controversial statements.


Hardik Pandya's thoughts on girls. The cricketer stated, 'I need to see how they (the girls) move first. I'll have to imagine the scene '. This is not something any female fan or admirer wants to hear.
Revealing his most embarrassing wardrobe item. When asked what the most embarrassing item in his wardrobe is, Hardik replied, 'A lube.'
Here's how Hardik Pandya explained his dating habits to his family. The cricketer stated that he was at a party when his parents approached him and asked, 'Teri wali konsi hai?' (Which one is yours) 'Yeh Yeh Wo Sabke sath kuch na kuch raha hain mera' (This, this I have something with everyone) he replied.
On sending the same flirtatious texts to multiple women K L Rahul stated that he had received a screenshot of two people requesting that he send us at least two different messages. Hardik responded, 'But why is that? I feel the same way about them.'
Hardik Pandya on his virginity loss. According to the cricketer, 'I've been honest with my family about everything. 'Aaj karke aya' (I did it today), I told them when I lost my virginity.'
Hardik Pandya's thoughts on dating cheerleaders. When Karan asked Hardik if he is ever distracted by cheerleaders, his co-star on the show, K L Rahul, responded, 'He has been with all of them.'
Hardik Pandya Records
First Indian to take 4 wickets and score above 30 runs in the same T20I match.
Fourth Indian to be named player of the match on ODI debut.
Most runs in a single over of a Test innings for India (26 runs).
First Indian batsman to score a Test century just before lunch.
Hardik Pandya's Networth and Income
The amount of assets that exceed liabilities is referred to as net worth. Cash, real estate, and anything else of value are examples of assets. It is the value of everything you own less everything you own. Net worth is not calculated on a yearly basis. So, how much is Hardik Pandya currently worth? Mr. Hardik Pandya's estimated total net worth is $10 million, which is roughly equivalent to 67 crore Indian rupees when converted to Indian currency (i.e. approx Sixty-Seven Crore INR). Cricket was the primary source of both his income and wealth. Additionally, Mr. Hardik Pandya has a very high brand value and is the most well-liked athlete in the world. Hardik Pandya's Salary and Income Per Month is 1.2 Crore +.
Hardik Pandya Interesting Facts
Even though it hurts to say it, Pandya was so skilled at the sport and was so preoccupied with it that he was unable to finish his primary education. After ninth grade, he quit school to concentrate on his playing and other cricket-related commitments. Nevertheless, it was a wise choice in the end.
Pandya began his cricket career at the age of five when most cricket players typically start out at a young age. At a very young age, his father, Himanshu, enrolled him and his brother, Krunal, at the Vadodara-based Kiran More Academy.
Along with his explosive batting, Pandya is a superb pace bowler. That wasn't the case when he first started bowling because he was a leg-spinner. His coach instructed him to concentrate on fast bowling after he bowled some fast deliveries with a good pace, which he later successfully adopted.
These days, a lot of Indian cricketers have shown off their love of body art. The same is true for Pandya, who has four tattoos on his body so far. The four have distinct meanings, which include the proverbs 'time is money,' 'believe,' 'never give up,' and 'tiger tattoo.'
39 runs were scored in one over, and that was without hitting six sixes. You did read that correctly. In domestic cricket, Pandya holds this exceptional record. He hit five sixes and a four during a Syed Mushtaq Ali T20 Trophy match, followed by a no-ball and four runs off a bye.
Social Media
Frequently Asked Questions