Hansraj Raghuwanshi Singer Music Composer Song Writer Hobbies Height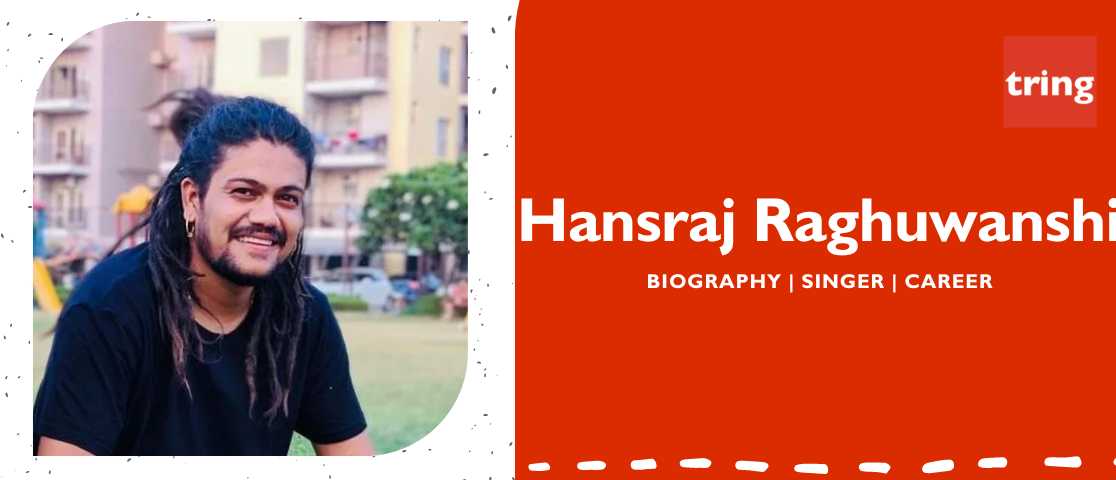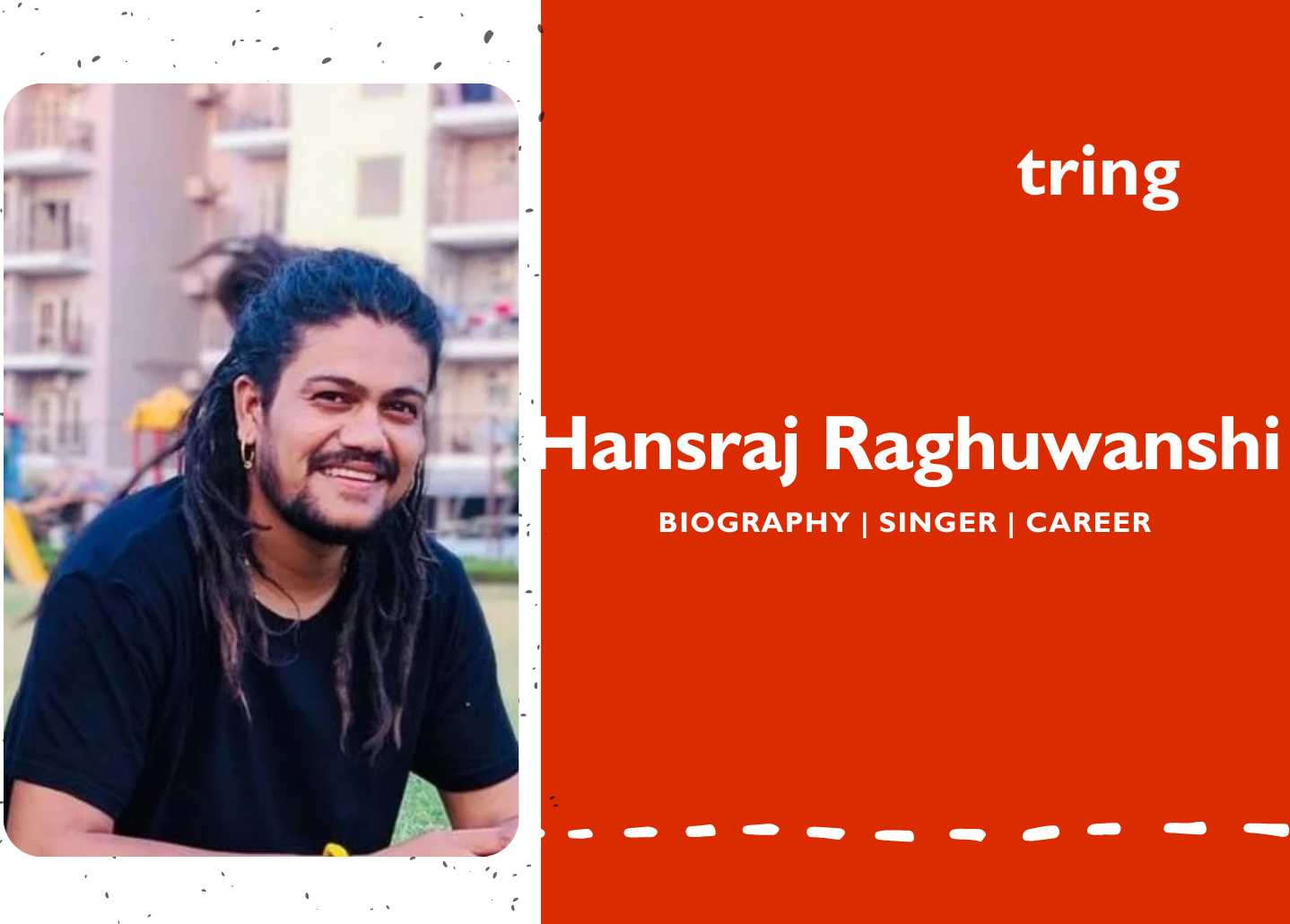 Hansraj Raghuwanshi's Biography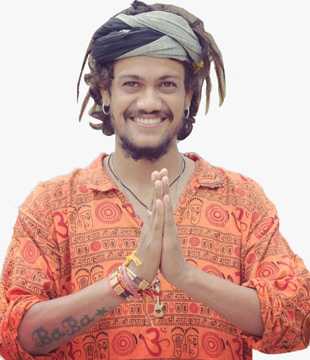 Indian singer, composer, author, and actor Hansraj Raghuwanshi is well-known for his wonderful devotional songs. The majority of his songs are available on the Hansraj Raghuwanshi YouTube channel.

He is endowed with a unique singing voice. The various forms of singing are explored in his multifaceted work. He has refined his singing style. He primarily posts pictures of his stylish attire and videos on his Instagram and Facebook accounts.

He has an incredible natural hairdo (dreads) that makes him look incredibly gorgeous and intelligent. On Instagram, Hansraj Raghuwanshi has over 263K followers, while his YouTube channel has 3.3M subscribers. He is extremely courteous, modest, devout, and down-to-earth by nature.
Hansraj Raghuwanshi's Age
Hansraj Raghuwanshi was born on July 18, 1992. Hansraj Raghuwanshi was 30 years old as of 2022. Hansraj Raghuwanshi's zodiac sign is Cancer. Hansraj Raghuwanshi's hobbies are photography, listening to music, and cooking.
Hansraj Raghuwanshi's Family
Hansraj's birthplace is in Bilaspur, Himachal Pradesh. Later, his family relocated to Mangal Village in the Himachal Pradesh district of Solan in the Kunihar Tehsil. Harsh was raised in a Hindu household. Prem Lal, his father, is a carpenter and used to perform in a village mandali (group).

The name of his mother is Leela Devi. His two younger siblings are boys. His younger sister, Seema Raghuvanshi, is a veterinary pharmacist, while his brother, Manjit Raghuvanshi, works as a business development representative at HDFC Bank in Solan, Himachal Pradesh.
Hansraj Raghuwanshi's Education
Hansraj completed his education at a government school in Kasol, Bilaspur, Himachal Pradesh, before moving on to Solan. He then registered for B.Com. classes at MLSM College in Sundernagar, Chaterokhri, Himachal Pradesh.

He failed his second year of BCom four times and left school. After a short while, he attended MLSM College in Sundernagar, Chaterokhri, Himachal Pradesh, where he majored in music.
Hansraj Raghuwanshi's Relationship
Hansraj declared on September 11, 2017. My girlfriend, Komal Saklani, entered my life on that day. She really transformed my life, improved my surroundings, and improved the quality of my company, and I began putting more emphasis on working alone. Without Komal's encouragement and support, I could not have been what I am now. Komal Saklani is a blogger.
Hansraj Raghuwanshi's Career
Hansraj made his singing debut in 2016 with the Hindi psalm Baba Ji. Songs like Shimla Girl, Ganga Kinare, Ganja Ganja, and Baba Badnaam were some of the songs he sang in 2018. In 2019, he gained notoriety with the Hindi devotional song Mera Bhola Hai Bhandari.

Within a few hours of the song's release to YouTube, the video had amassed millions of views. Hansraj subsequently published several devotional songs about Lord Shiva that became incredibly well-known. Shiv Kailash Ke Vasi (2019), Laagi Lagan Shankara (2020), Shiv Samarahe (2021), and Main Shiv Ka Shiv Mere are a few of these songs (2021).

He made his Hindi cinema debut in 2019 as a singer in the movie Pal Pal Dil Ke Paas, starring Sahher Bambba and Karan Deol. The movie's song, Aadha Bhi Zyaada, has Hansraj as the singer. He co-wrote the Hindi song Duntara in 2020 with renowned Indian singer Richa Sharma.

He gave a live performance in 2022 on the eve of Shivratri at a gathering sponsored by the Isha Foundation, the spiritual organization of the Sadhguru. Additionally, he has given performances at numerous gatherings and festivals in Himachal Pradesh and other Indian regions.
Hansraj Raghuwanshi's Net Worth
Hansraj Raghuwanshi is an Indian singer, songwriter, musician, and actor. He is highly recognized for his spiritual music. Hansraj has performed several songs in adoration of Lord Shiva.

Hindus have embraced every one of his songs. Harsh Raghuwanshi's net worth is estimated to be between 10 and 12 crores. He has a bike and car collection of Volkswagen Polos, Morris Garages, Royal Enfield Bullets, and Kawasaki Ninjas.

10 Interesting Facts About Hansraj Raghuwanshi
Indian singer, songwriter, and composer Hansraj Raghuwanshi. With the release of his song Mera Bhola Hai Bhandari in 2019, he gained notoriety.
Hansraj was raised in a Hindu household. He is a member of a Hindu family from the Himachal Pradesh town of Bilaspur. His family relocated to Mangal Village, Kunihar Tehsil, Solan District, Himachal Pradesh, a few years after his birth.
When he was in fifth grade, he began competing in school singing contests. He left singing in class 10, I believe.
In a conversation, he admitted that his teenage ambition was to work as a deputy commissioner.
In 2019, he made his first national TV appearance on the TV singing reality show 'Superstar Singer' during the promotion of the Hindi film 'Pal Pal Dil Ke Paas.'
Hansraj's career was launched by the Hindi devotional song Mera Bhola Hai Bhandari (2019). As of June 2022, the song had received over 245 million views on YouTube.
The Hindi song Duntara, performed by Hansraj and Richa Sharma, was released in 2020.
Hansraj has given live performances on numerous occasions and theatre productions. On the eve of Shivratri in 2022, he gave a performance at the Sadhguru's spiritual organization, the Isha Foundation.
Hansraj's followers love the way he wears his hair.
Hansraj holds a strong devotion to Lord Shiva.
Hansraj Raghuwanshi's Profile Summary
Social Media
Frequently Asked Questions