Hansika Motwani Biography, Movies, Age, Net Worth, Awards, Husband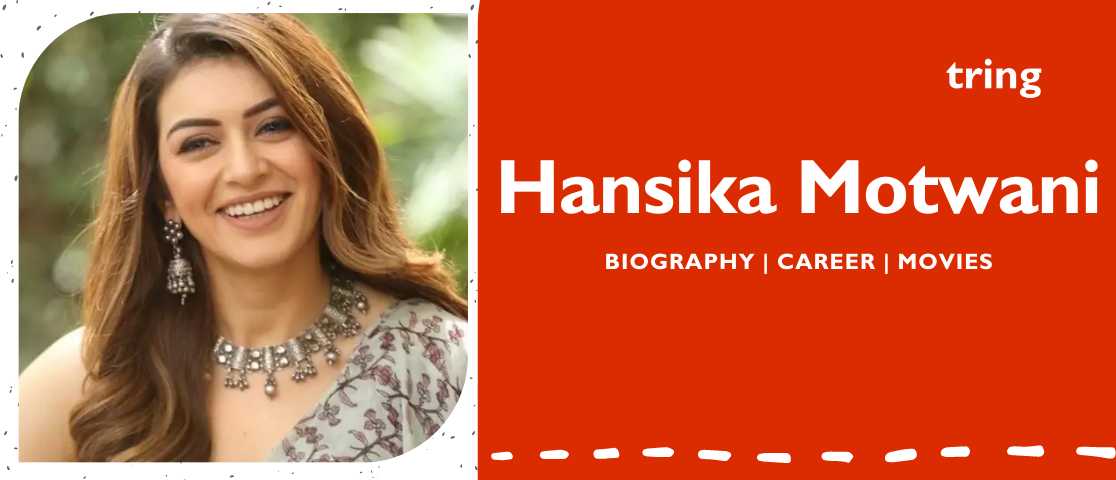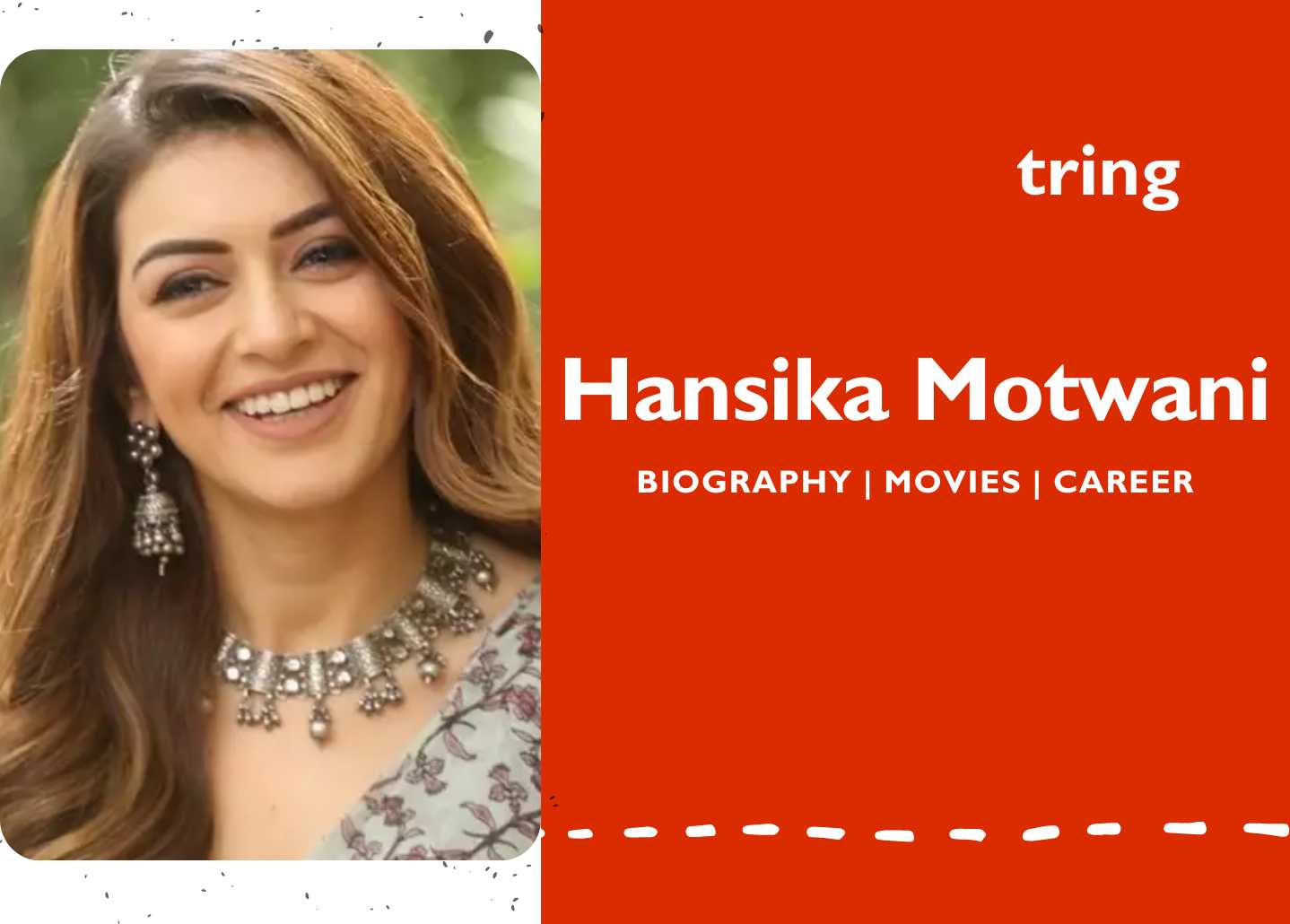 Biography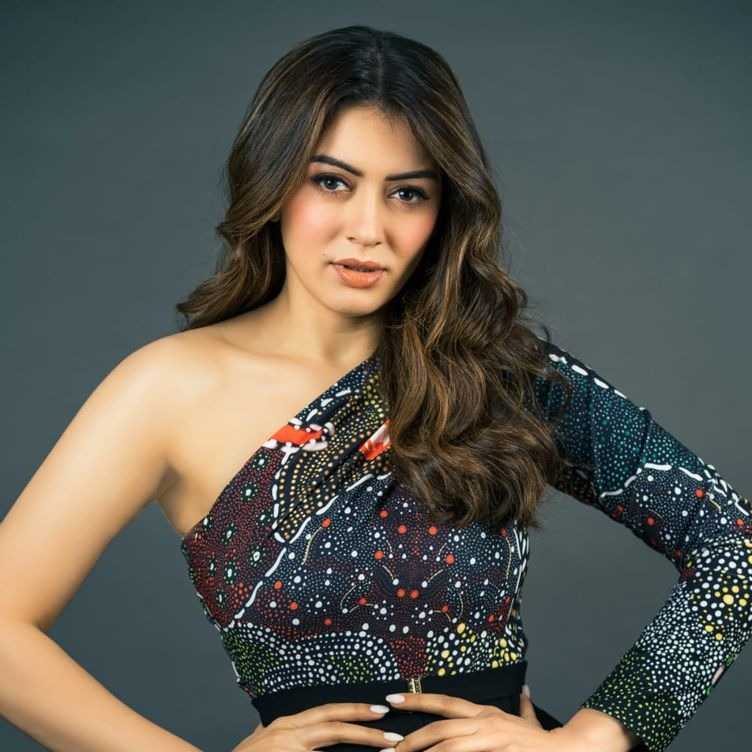 Hansika Motwani is an Indian actress best known for her roles in Tamil and Telugu films. Hansika began her career as a child actor in Hindi films before moving on to lead roles in Telugu films such as Desamuduru (2007), Kantri (2008), and Maska (2010). (2009).

She began her Tamil film career with Mappillai (2011) and has since appeared in several commercially successful Tamil films including Engeyum Kadhal (2011), Velayudham (2011), Oru Kal Oru Kannadi (2012), Theeya Velai Seiyyanum Kumaru (2013), Singam II (2013), and Aranmanai (2014). (2014).

She also appeared in the Malayalam film Villain (2017). Hansika was first noticed by Juhi Chawla, a dermatology patient of her mother's who advised her to try her hand at acting in films. She began her acting career as a child artist in Bollywood films and Hindi television shows.

Overall, Hansika Motwani is a talented actress with a successful career in the Indian film industry. She is also a philanthropist who actively works towards making a difference in society.

Age
Hansika Motwani will be 32 years old in 2023. Hansika Motwani was born on August 9, 1991, in Mumbai, Maharashtra, India. Her zodiac sign is Leo.

Education
Hansika attended Mumbai's Podar International School and the International Curriculum School, Santacruz.

Family
Hansika Motwani is of Sindhi descent and culture. Her mother, Mona Motwani, is a dermatologist, and her father, Pradeep Motwani, is a businessman. Hansika's older brother is Prashant.

Hansika Motwani's Husband
Sohael Kathuriya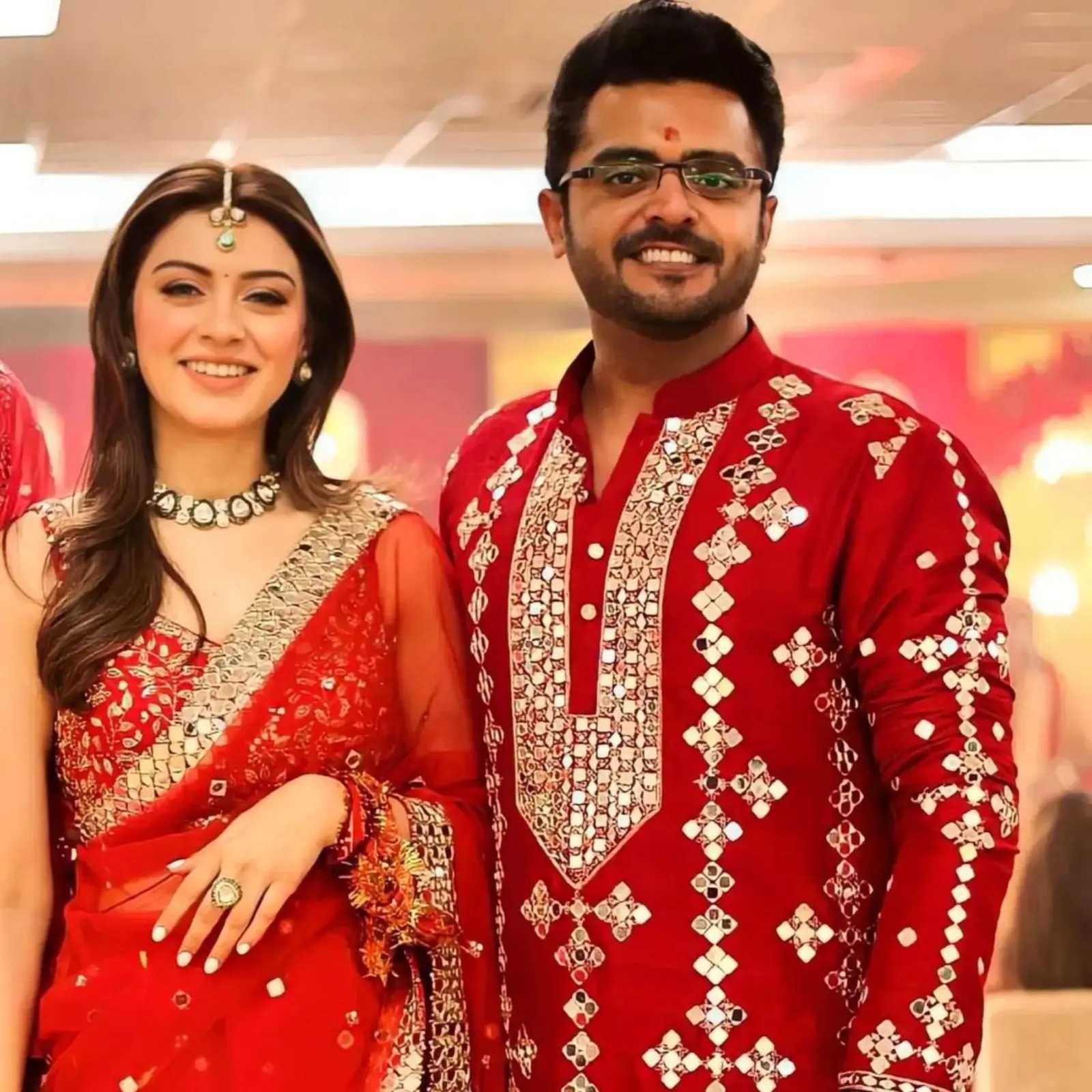 Motwani married her long-term boyfriend, businessman Sohail Khaturiya, on December 4, 2022, in Jaipur's Mundota Fort and Palace. According to reports, the couple has been friends for over 8 years.

Top 5 movies Hansika Motwani
Mapillai
Hansika Motwani made her Tamil film debut in 2011 with 'Mappillai,' after appearing in Hindi, Telugu, and Kannada films. She co-starred with Dhanush in the remake of Superstar Rajinikanth's 'Mappillai,' which was a remake of the Telugu film 'Attaku Yamudu Ammayiki Mogudu.

Hansika Motwani's performance in the film captivated the audience, and her dance moves with Dhanush in the songs were well received. The film is a romantic comedy that follows Saravanan's attempts to win Gayathri's love and the obstacles he faces along the way.

Hansika's performance in the film was well-received by audiences and critics alike. She brought a certain charm and liveliness to the character of Gayathri, making her a relatable and lovable character. Her chemistry with Dhanush was also praised, and the two actors shared great on-screen chemistry.

Engeyum Kadhal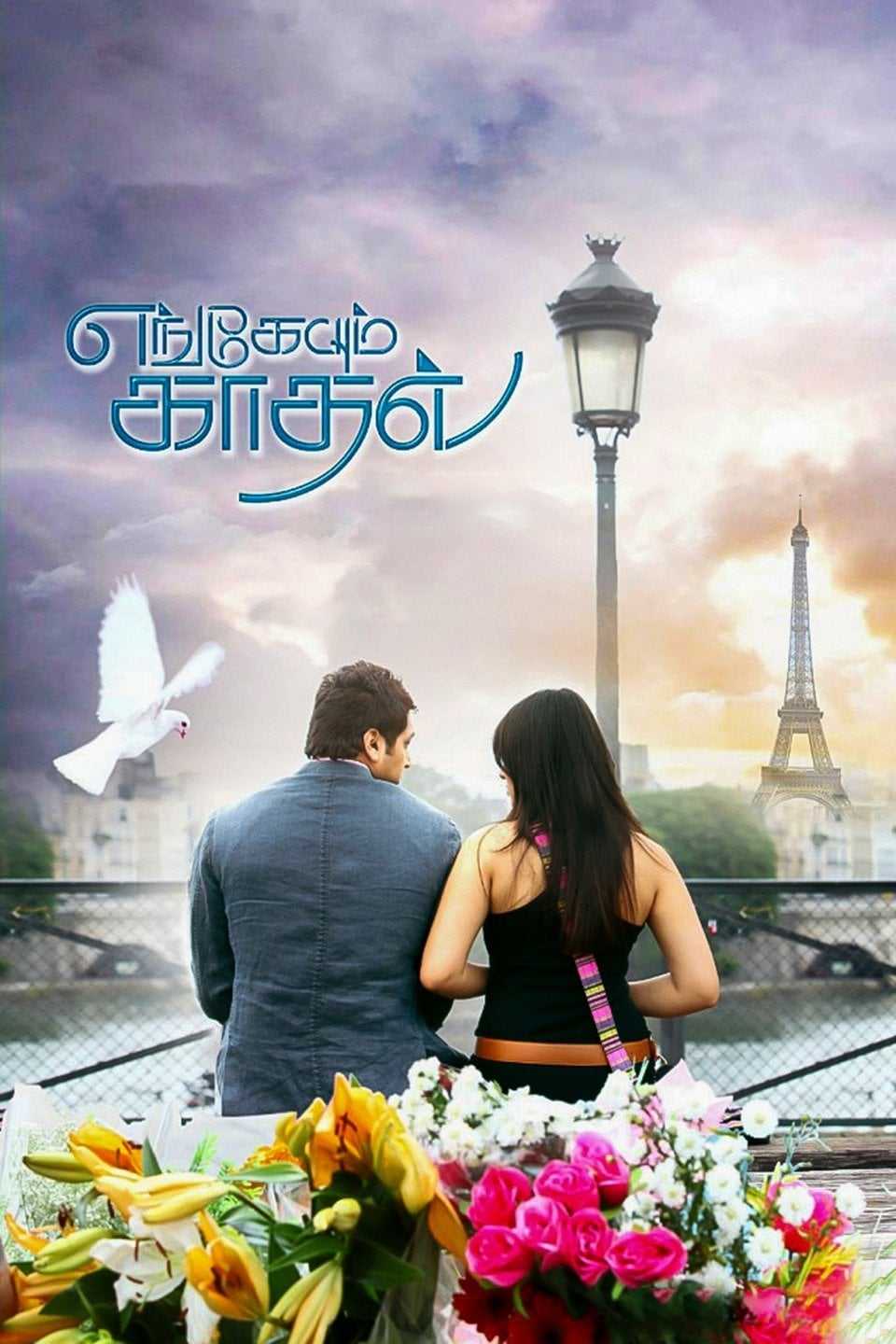 In Prabhudeva's romantic film 'Engeyum Kadhal,' Hansika Motwani starred alongside Jayam Ravi. The film's romance between Hansika Motwani and Jayam Ravi worked well and received positive reviews. The plot revolves around a French girl (Hansika Motwani) who falls in love with an Indian boy (Jayam Ravi).

Harris Jayaraj composed the film's music, which added to the film's power. In Engeyum Kadhal, Hansika played the role of Kayalvizhi, a free-spirited girl who falls in love with Kamal (Jayam Ravi), a wealthy businessman from New York.

Kamal, who initially resists her advances, eventually falls in love with her and follows her to Paris, where Kayalvizhi is pursuing her dream of becoming a dancer. Apart from her acting,

Hansika's dancing skills were also highlighted in the film. She performed several intricate dance sequences, including a ballet performance, which received praise for its grace and elegance.

Maan Karate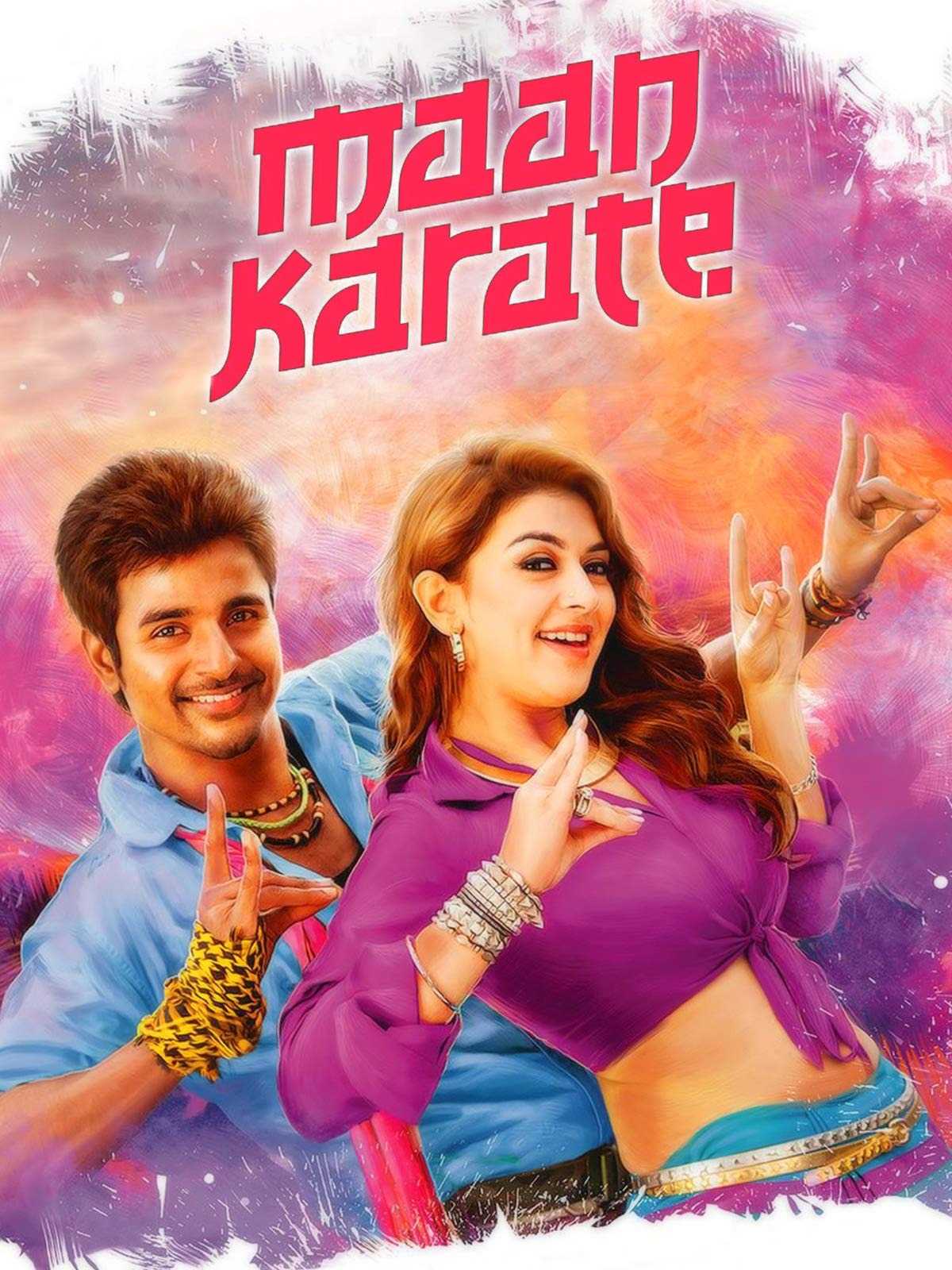 Thirukumaran directed the 2014 film 'Maan Karate,' which starred Hansika Motwani and Sivakarthikeyan. The plot revolves around a fortune teller's prediction of the future and a boxing tournament. Hansika played the role of Yazhini Sethuraman, a sports fanatic.

Sivakarthikeyan falls in love with Hansika Motwani and enters a boxing match to win it for her. In Maan Karate, Hansika played the character of Yazhini, a bubbly and energetic young woman who dreams of becoming a fashion designer.

She meets the film's protagonist, Peter (played by Sivakarthikeyan), who pretends to be a boxer and tells her that he will win a boxing championship. Impressed by his confidence, Yazhini decides to help him achieve his goal by designing his boxing attire.

As the film progresses, Yazhini falls in love with Peter, but he is unaware of her feelings. When Peter's secret is revealed and he is exposed as a fraud, Yazhini is heartbroken. However, she continues to support him and helps him to win the championship using his wit and intelligence.

Meaghamann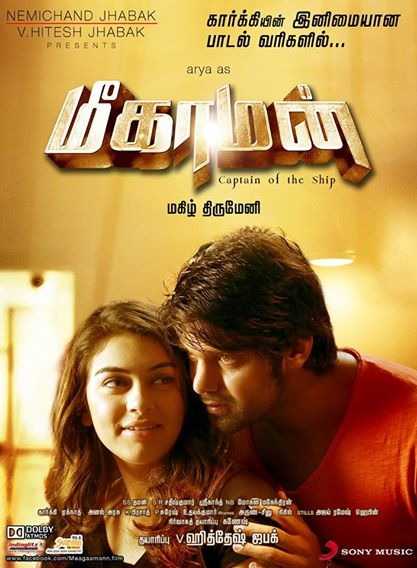 Hansika Motwani paired up with Arya for the second time in the film 'Meaghamann', after their first film 'Settai'. Arya's romantic charm worked well with Hansika Motwani in the film, and the couple appeared attractive and adorable together. Despite the fact that the film was a crime thriller, the director made room for Arya and Hansika's romance.

S Thaman composed the music for the film, which was produced by Nemichand Jhabak.In Meaghamann, Hansika played the role of a drug addict named Uma. Her character is a crucial element in the film's plot as she has a connection with the villain of the film.

Uma's character is layered, and Hansika portrayed it with depth and intensity. Hansika's performance in Meaghamann was widely appreciated by critics and audiences.

She received praise for her portrayal of the complex character and her ability to convey the vulnerability and pain of her character convincingly. Her chemistry with Arya was also appreciated by audiences.

Romeo Juliet
Hansika Motwani paired up with Arya for the second time in the film 'Meaghamann', after their first film 'Settai'. Arya's romantic charm worked well with Hansika Motwani in the film, and the couple appeared attractive and adorable together.

Despite the fact that the film was a crime thriller, the director made room for Arya and Hansika's romance. S Thaman composed the music for the film, which was produced by Nemichand Jhabak.

In the film, Hansika played the character of Aishwarya, a headstrong and independent girl who works as an air hostess. Aishwarya meets the male lead, Karthik (Jayam Ravi), on a flight, and they have a series of misunderstandings that eventually lead to them falling in love.

Hansika's portrayal of Aishwarya was praised for its freshness and vitality. She brought a new energy to the character and made it her own, making Aishwarya one of the most memorable female characters in Tamil cinema in recent years.

Hansika's chemistry with Jayam Ravi was also widely appreciated, and their on-screen pairing was considered one of the highlights of the film. Her performance in the film helped cement her position as one of the top actresses in the Tamil film industry.

Best TV Shows of Hansika Motwani
Shaka Laka Boom Boom
Hansika Motwani is well-known for her role in the popular children's television show Shaka Laka Boom Boom. The show aired on Star Plus from 2000 to 2004 and was widely popular among kids and teenagers. In the show, Hansika played the role of Sanju, the main character's best friend.

Sanju was a bright and cheerful girl who was always ready to help her friends. She was known for her positive attitude and her ability to find solutions to any problem. Hansika's portrayal of Sanju was widely appreciated, and her chemistry with the show's lead actor, Kinshuk Vaidya, was much loved by the audience.

Her performance in the show helped her gain recognition and popularity among children and teenagers. Overall, Hansika's role in Shaka Laka Boom Boom was one of her earliest acting assignments, and it helped her gain a lot of experience and exposure in the entertainment industry. Even today, the show is remembered fondly by its fans, and Hansika's portrayal of Sanju remains one of the highlights of the show.

Son Pari
In Son Pari, Hansika played the role of Sweety, a young girl who discovers a magical fairy named Son Pari. Fruity becomes Son Pari's friend and helps her in her mission to fight evil and bring goodness to the world. Hansika's performance as Sweety was widely appreciated, and she became a household name among children and families.

She brought innocence, charm, and a sense of wonder to the character, making Fruity relatable and endearing to viewers. Son Pari was a massive hit among children and became one of the most watched television shows of its time. Hansika's role in the series played a significant role in its success and helped her establish a strong foothold in the entertainment industry.

Karishma Kaa Karishma
Hansika Motwani played the role of Karishma in the popular Indian television series Karishma Kaa Karishma. The show was a Hindi adaptation of the American TV series Small Wonder and was broadcasted on Star Plus from 2003 to 2004. Hansika's performance as Karishma was highly appreciated by the audience and critics alike.

Her portrayal of the android robot was convincing and endearing, and she received a lot of praise for her acting skills. Karishma Kaa Karishma was one of the most popular children's shows of its time and enjoyed a massive fan following.

The show tackled several social issues and moral values in a fun and engaging way, making it a hit with both children and adults. The show also served as a stepping stone for her successful career in films, where she went on to become one of the leading actresses in Tamil and Telugu cinema.

Upcoming Movies
Gandhari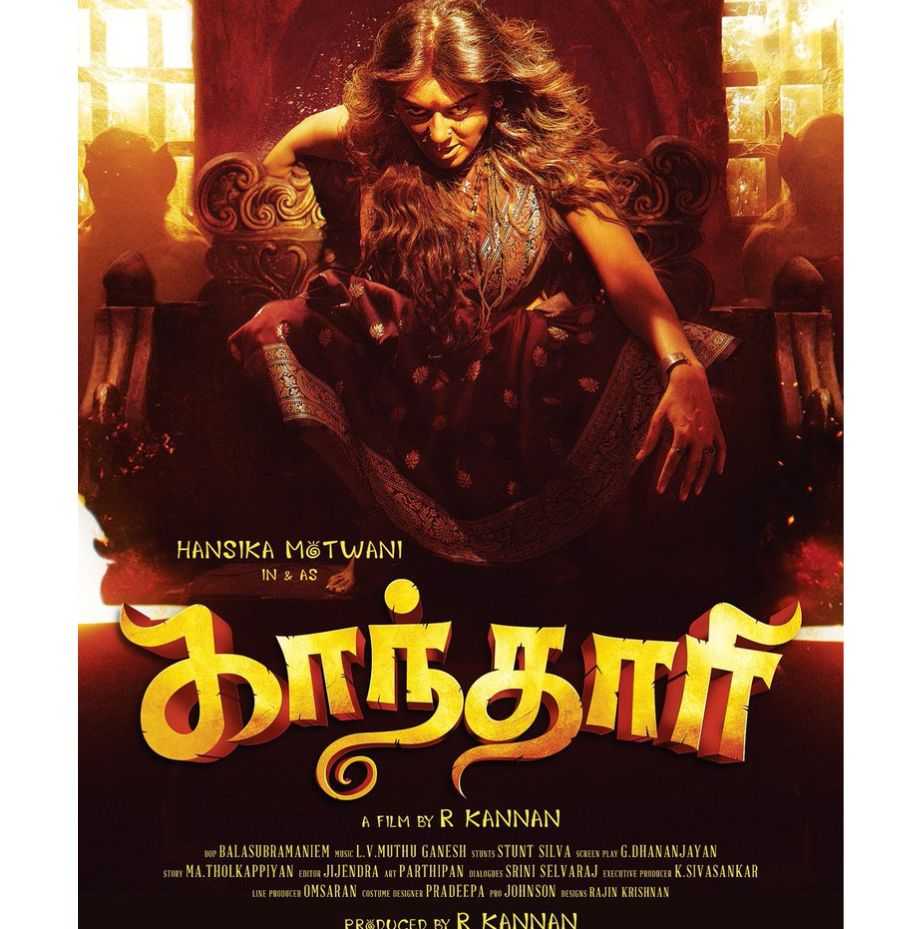 Hansika is reuniting with director R Kannan after their 2010 film Settai, and she will play dual roles in it. The title of the film has now been revealed as Gandhari. The film's first trailer shows a possessed Hansika looking fiercely. The horror comedy will be released on February 23rd, 2023. Kannan's Masala Pix production banner produced the film, which also stars Metro Shirish. Stunt Silva will handle the action sequences, with cinematography by Balasubramaniem.

Guardian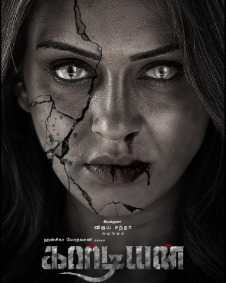 Vijay Sethupathi has revealed the title of Hansika Motwani's next film, which will be directed by Koogle Kuttappan director duo Sabari-Guru Saravanan. 'Guardian' is the title of the film. The first look poster depicts the Bogan actress in an eerie avatar with blood dripping from her mouth. Her eyes also reflect a young girl standing next to her. Sam CS composed the music for 'Guardian,' and KA Shaktivel shot the film. Guru Saravanan not only directed but also wrote the project.

Rowdy Baby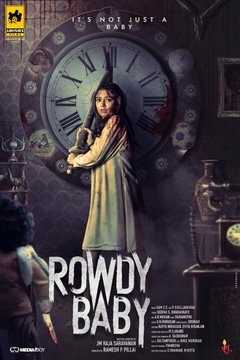 The first trailer for Hansika Motwani's next film, 'Rowdy Baby,' has been released on Twitter. JM Raja Saravanan, the film's director, has enlisted Sam CS to compose music and Chelladurai to do the cinematography. The cast of the film includes Hansika Motwani, Sathyaraj, Meena, Ramki, Sonia Aggarwal, Raai Laxmi, and John Kokken, among others.

The poster depicted a terrified Hansika Motwani holding a sword, surrounded by a clock and other antique objects, staring at a baby or a doll with a blood-stained knife. The words It's not just a baby were written on the poster.

My Name Is Shruthi
My Name Is Shruti is a Telugu crime thriller directed and written by Srinivas Omkar, who makes his directorial debut with this film. Buruga Ramya Prabhakar and Bandi Praveen Kumar co-produce the film under the banner of Vaishnavi Arts.

In terms of technical work, Kishore Boyidapu is behind the camera, Chota K. Prasad is in charge of editing, Mark K. Robin composed the music, and Krishna Kant wrote the lyrics.

The crime thriller stars Hansika Motwani in the lead role of Shruti, an ad filmmaker. Tenali Ramakrishna BA.BL, a 2019 Telugu courtroom action comedy starring Sudeep Kishan and Varalaxmi Sarathkumar, was her most recent film.

105 Minutes
A single-character film is made in Telugu cinema for the first time. 105 Minutes, a thriller film, is shot with a single character without any cut throughout the film. ' Hansika Motwani plays the lead and is the only role that has been shot in Reel Time & Real-Time.

Furthermore, the film was shot in a house near Rajendranagar in Hyderabad and is said to be finished. Post-production work is currently underway. Kishore Boyidapu is in charge of the film's cinematography.

The music for the above film is being composed by Sam CS. Raju Dussa is directing the film, which is being produced by 'Bommak Shiva' under the banner of 'Rudransh Celluloid'.

Partner
Partner[Tamil] is a Tamil sci-fi comedy film written and directed by Manoj Dhamodharan that stars Aadhi, Hansika Motwani, and Palak Lalwani in lead roles, with Pandiarajan, Robo Shankar, John Vijay, and Yogi Babu in supporting roles.

Career Timeline
Controversies
Hormonal Injections
Hansika began her acting career as a child. She appeared in Shaka Laka Boom Boom and Koi Mil Gaya. Many people were surprised by how quickly she had grown in just a few years and made her acting debut in the South film industry in lead roles shortly after. Many people wondered if Hansika's mother was injecting her with hormones to help her grow faster.

This is the cost of being a celebrity, Hansika explained. They wrote such nonsense when I was 21, you know what I mean... If I could have taken it then, I can take it now. This is nothing... Everyone said, I took injections to grow up. When I was eight, then I became an actress, people said that my mother gave me injections, hormonal injections to grow up as a woman, she continued.

Social Work
Education of 20 poor children
When Hansika turned 20, she made headlines by deciding to fund the education of 20 underprivileged children. She is back in the news a year later for having two more children.

Seema Motwani, speaking from Mumbai, says her daughter's intention is to rescue children from Mumbai's slums from the clutches of poverty. She is not, however, the guardian of the 22 children. Their biological parents look after them. Hansika intends to open an old-age home in the near future.

Net Worth
Hansika Motwani, one of the most beautiful Tamil and Telugu film actresses, has a net worth of $6 million as of 2022. She would earn approximately Rs. 16 lakhs per month and Rs. 3.5 crore per year in 2022.

In addition to her net worth, she earns Rs 35 lakhs per year from songs, movies, salary, and other sources. Her stock, real estate, and investments are also included. In addition, he charges brands Rs. 23 lakh for endorsements.

19 Interesting facts about Hansika Motwani
Hansika's parents divorced when she was very young.
She first appeared in a TV commercial for the Hyundai Santro car at the age of eight, alongside Indian actor Shah Rukh Khan. She was paid Rs 5000 for the advertisement.
Her father was opposed to her acting career. Hansika's mother met Indian actress Juhi Chawla at her clinic one day, and it was Juhi who suggested Hansika's mother support Hansika's acting career.
Hansika went on to appear in a number of Hindi TV shows, including 'Kyunki Saas Bhi Kabhi Bahu Thi' (2002), 'Son Pari' (2002), 'Karishma Kaa Karishma' (2003), and 'Hum 2 Hain Na!' (2004).
She appeared in a few Hindi films as a child actor, including 'Jaago,' 'Hum Kaun Hai?,' and 'Aabra Ka Daabra' in 2004.
She went on to play the lead in a few Hindi films. She made her acting debut in the 2008 Hindi film 'Money Hai Toh Honey Hai.' However, she was not successful in Hindi films.
She went on to appear in Telugu films such as 'Jayeebhava' (2009), 'Denikaina Ready' (2012), 'Luckunnodu' (2017), 'NTR: Kathanayakudu' (2019), and 'Tenali Ramakrishna BA. BL' (2019). (2019).
In 2013, she was named a Chennai Turns Pink brand ambassador. Chennai Turns Pink is a campaign to raise awareness about breast cancer.
In 2014, Hansika was named to the Forbes India Celebrity 100 nominees list.
Aside from acting, she owns two event management companies, Hansika Motwani Events LLP and The Balloon Stylist.
She has been working for the betterment of society for a number of years. She decided to fund the education of 20 girls when she was 20 years old.
Hansika's fans refer to her as Chinna Khushbu and frequently compare her appearance to veteran South Indian actor Khushbu Sundar.
She enjoys painting, meditation, travel, and watching movies when she has free time from her hectic schedule.
Hansika adores dogs but is terrified of cats. Bruzo, Murphy, and Teddy are her three dogs.
In 2021, she revealed in her YouTube vlog that she had never auditioned for TV shows or films.
She has walked the runway for a number of renowned Indian fashion designers.
Hansika has appeared on the covers of several magazines, including Inbox, South Scope, and Femina Tamil.
She enjoys preparing dishes such as Amritsari Chole Kulche, Maggie, and Black Daal.
She has appeared in television commercials for brands such as Nirma Beauty, Aroma Milk, and Girias.
Profile Summary
Social Media
Frequently Asked Questions