Guru Dutt - Biography, Movies, Age, Net Worth, Awards, Death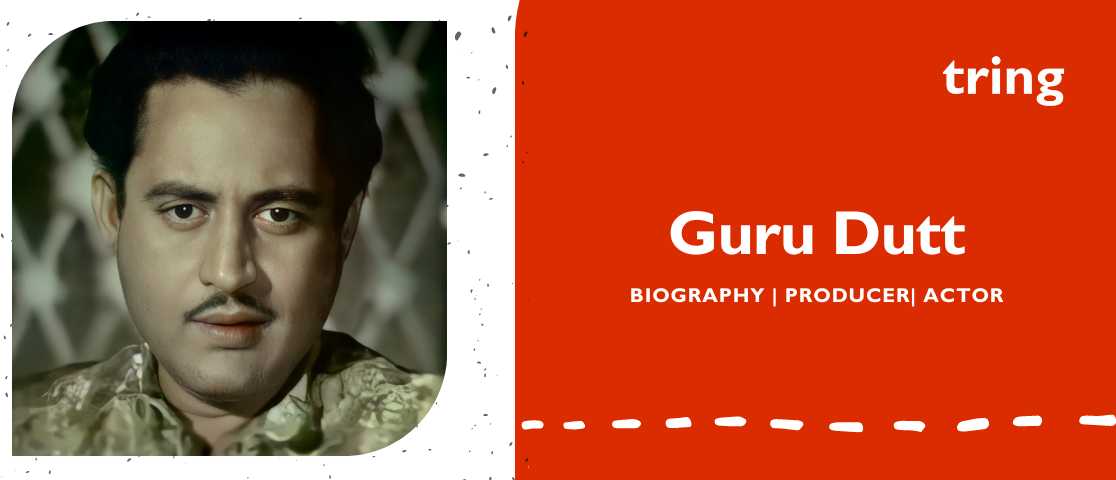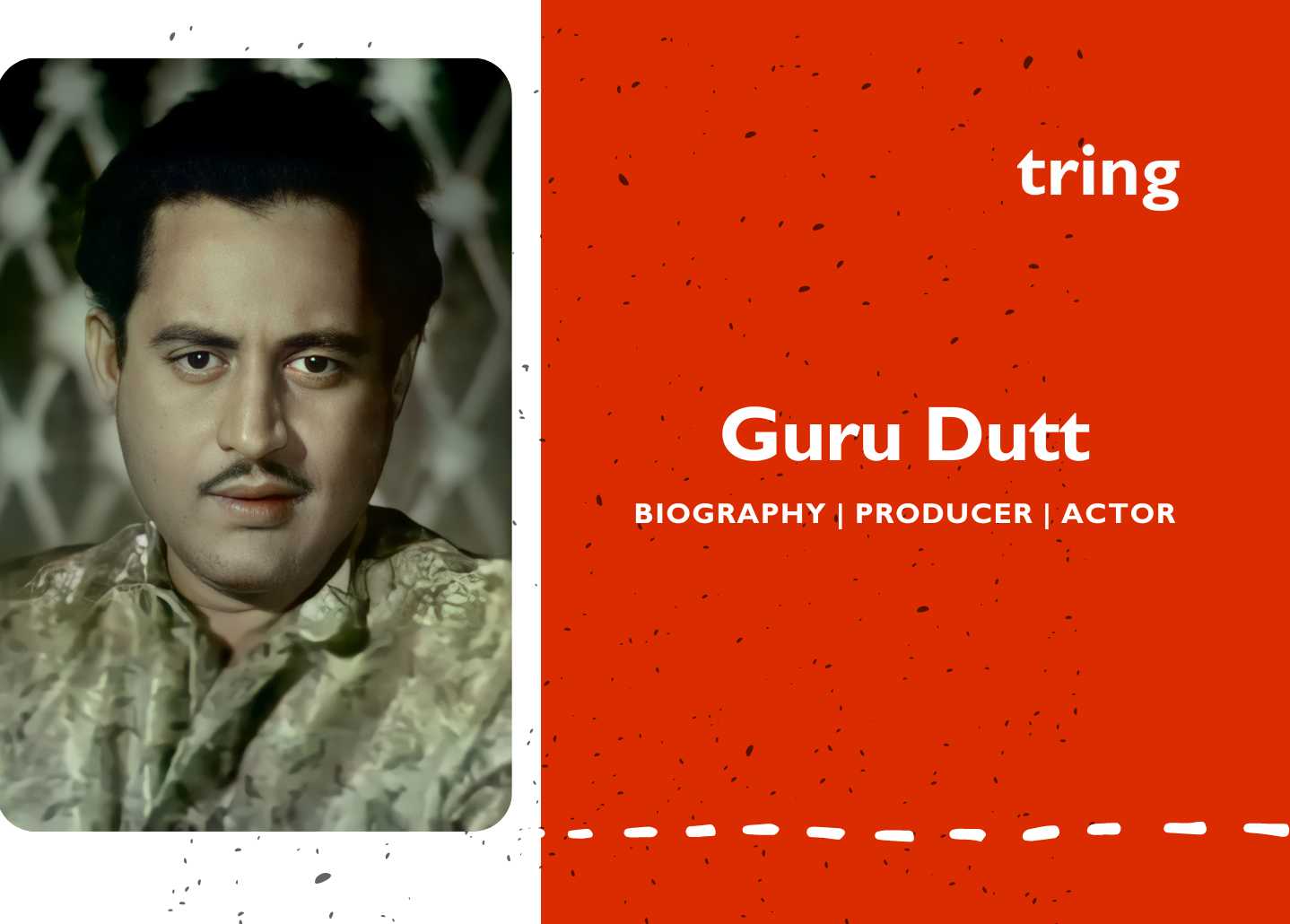 Biography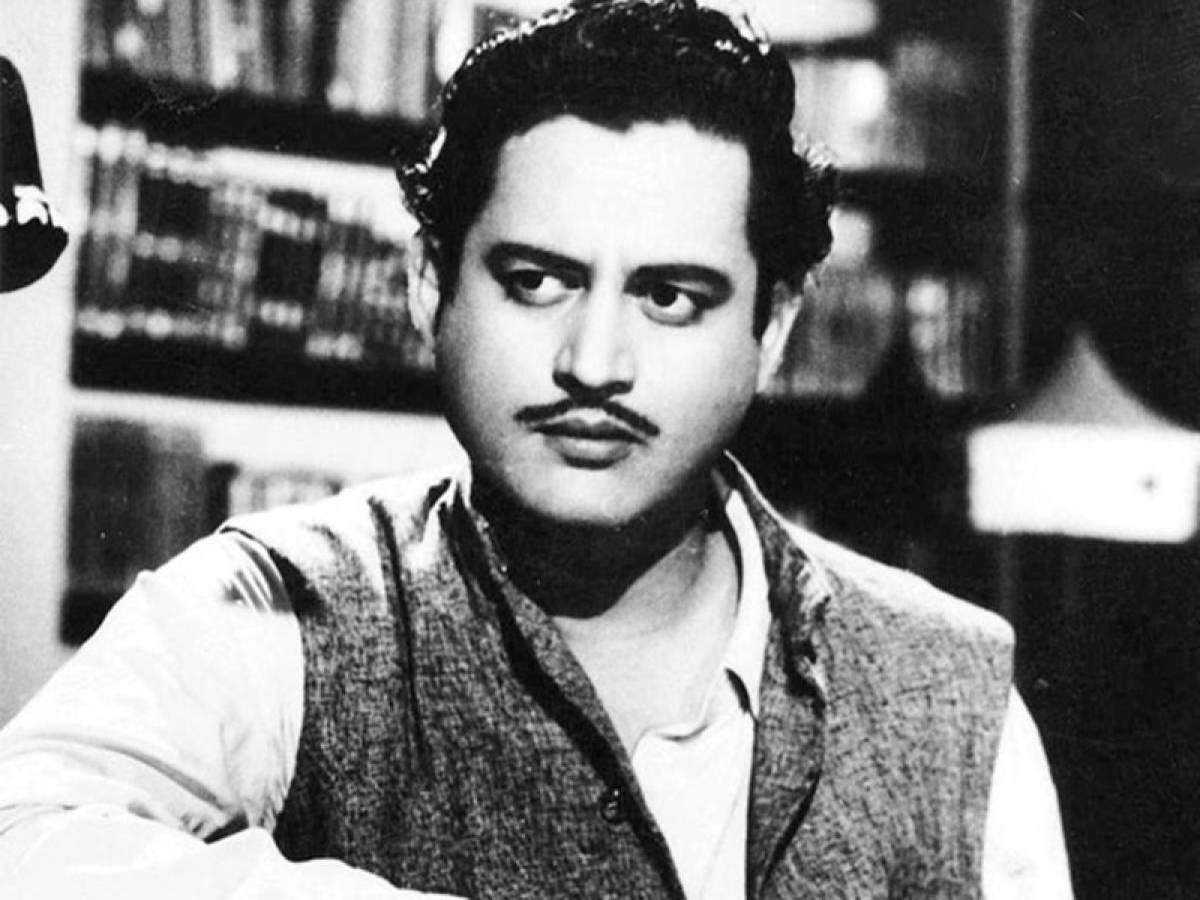 Guru Dutt, born Vasanth Kumar Shivashankar Padukone, was an Indian film director, producer, actor, choreographer, and writer. He is regarded as one of India's greatest filmmakers. Dutt's artistry was praised, particularly his use of close-up shots, lighting, and depictions of melancholia.
He directed a total of eight Hindi films, several of which have gained international cult status. This includes Pyaasa (1957), which made Time magazine's list of the 100 Greatest Movies, as well as Kaagaz Ke Phool (1959), Chaudhvin Ka Chand (1960), and Sahib Bibi Aur Ghulam (1962), all of which are frequently ranked among the best Hindi films. In 2012, he was named to CNN's Top 25 Asian Actors list.

Age
Guru Dutt was aged 39 years old at the time of his death. Vasanth Kumar Shivashankar Padukone was born on 9 July 1925, in Padukone in the present-day state of Karnataka. His zodiac sign is Cancer.

Childhood
Guru Dutt had a difficult childhood due to financial constraints. His parents' relationship was strained as a result of the constant burden of expenses, and Guru Dutt suffered as a result.
As a child, he was subjected to several violent situations in his own home. The hostility of his maternal uncle's family, a terrifying encounter with his insane maternal adopted uncle, and the death of his seven-month-old brother Shashidhar numbed him to the core of his young heart.
Guru Dutt was given the name Vasanth Kumar at birth at the suggestion of his mother's elder brother, but after a childhood accident, he was renamed Guru Dutt because his relatives considered the later name to be more auspicious.

Family
His father, Shivashanker Rao Padukone, was a banker and a headmaster, and his mother, Vasanthi, was a teacher and writer. Both parents were born in Karwar but later moved away. He had one younger sister—Lalita Lajmi, who is an Indian painter—and 3 younger brothers, Atma Ram (a director), Devi (a producer), and Vijay.
Likewise, his niece Kalpana Lajmi was also a well known Indian film director, producer and screenwriter; and his second cousin Shyam Benegal is a director and screenwriter. He is also a second cousin twice removed of Amrita Rao, whose grandfather and Dutt were second cousins.

Guru Dutt Relationships
Geeta Dutt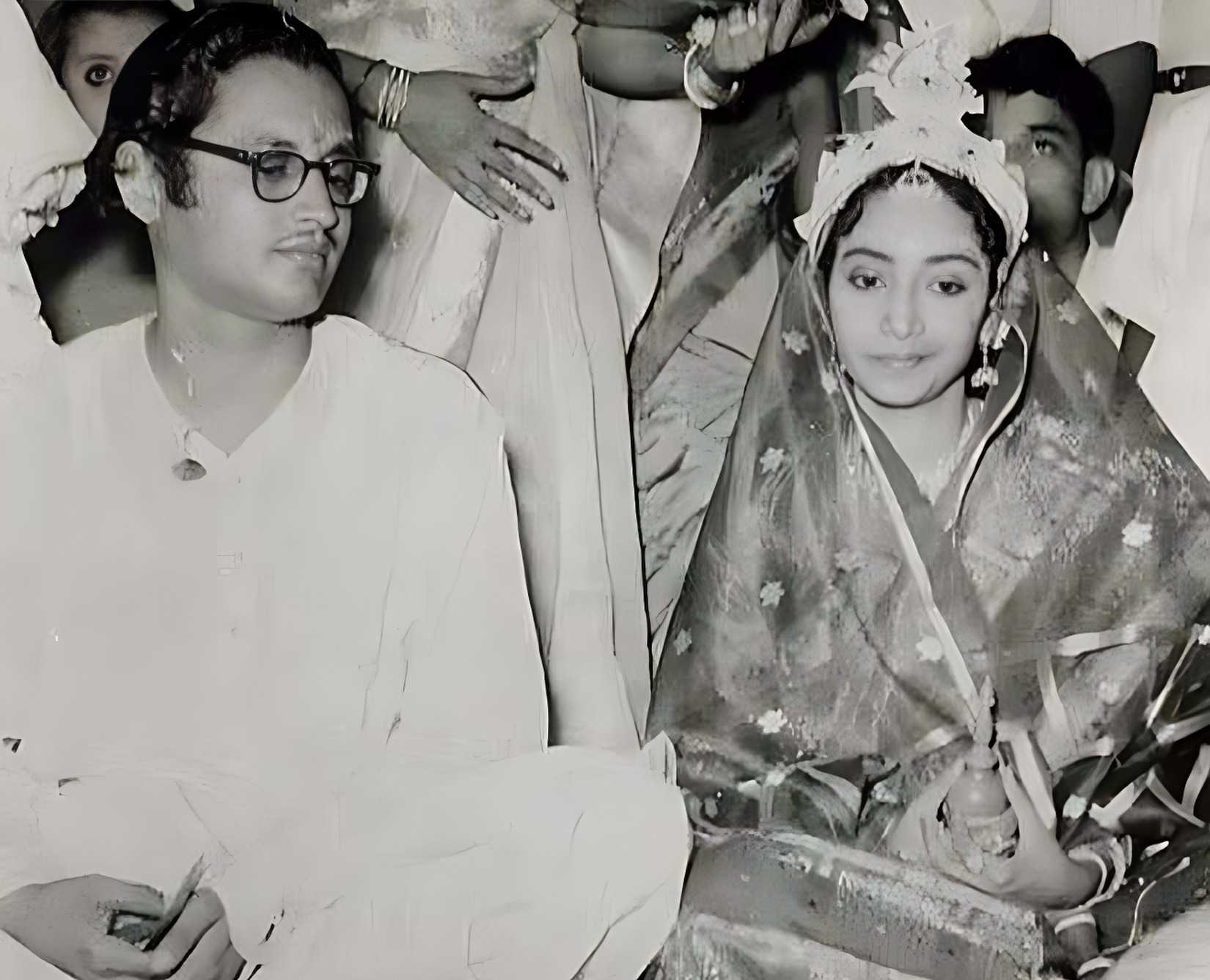 Dutt married Geeta Roy Chowdhuri (later, Geeta Dutt), a well-known playback singer whom he met while filming Baazi in 1953. (1951). The couple had been engaged for three years and had overcome significant family opposition to marry. In 1956, they married and moved to Pali Hill, Mumbai, to a bungalow. They eventually had three children, Tarun, Arun, and Nina, who grew up in the homes of Guru's brother Atma Ram and Geeta's brother Mukul Roy after Guru and Geeta died.

Waheeda Rehman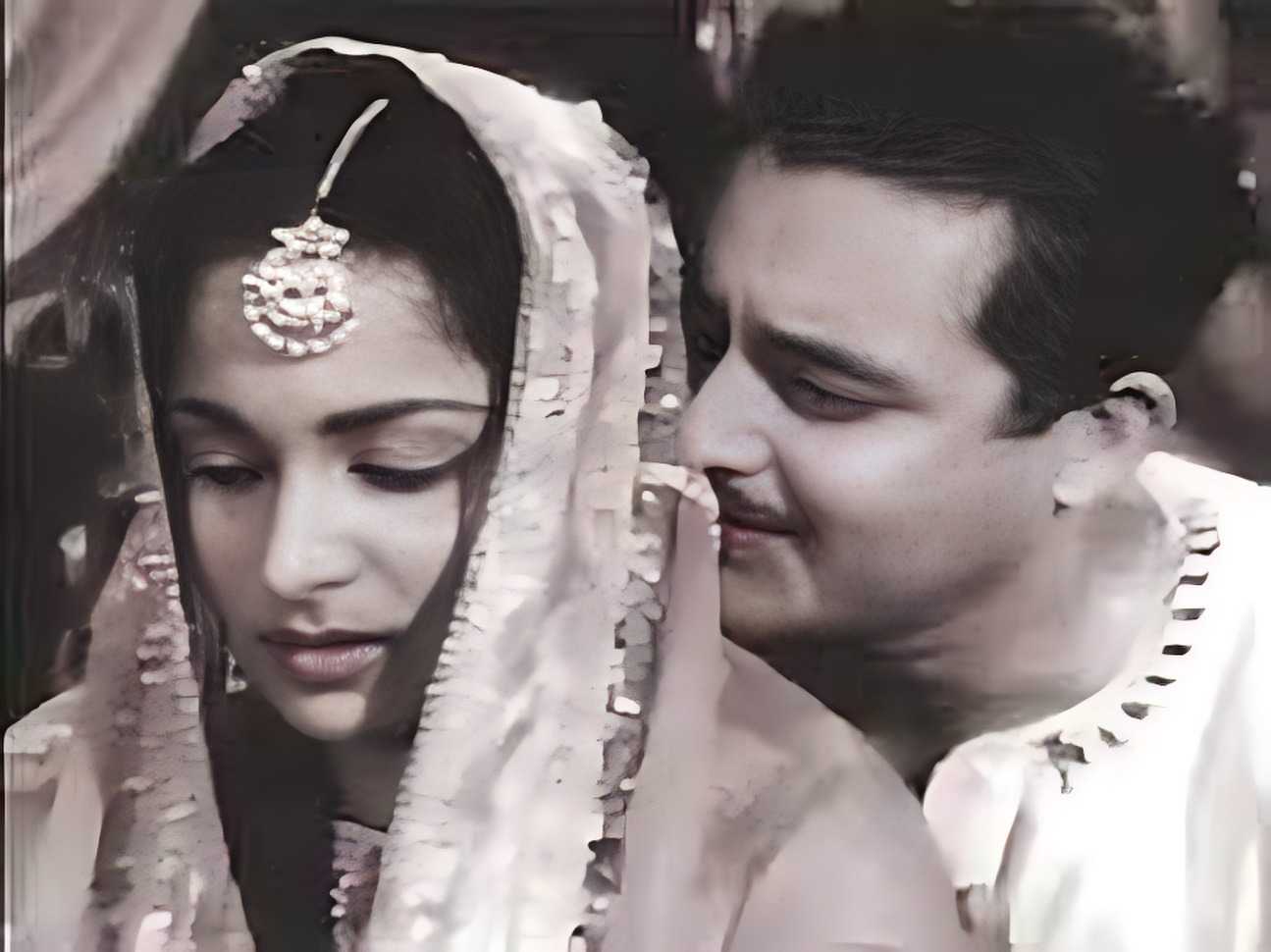 Guru Dutt needed a new face for his film CID. Waheeda was working in South films at the time. Meanwhile, Guru Dutt's gaze was drawn to the lovely Waheeda for the first time during the ceremony. He summoned the actress for the CID screen test. Luck was on her side, and she was cast in the film. According to reports, the two's closeness increased during the filming. Waheeda Rehman's special scenes are said to have been written into Guru Dutt's films. Guru Dutt, according to media reports, used to write special scenes for Waheeda.
Guru Dutt once barred Waheeda Rehman from entering the premises because he was upset with her. According to numerous media reports, Waheeda was once barred from entering the make-up room for no apparent reason. His fight with Guru Dutt is said to be the reason for this. Because the Guru wanted to run Waheeda on his own terms at the time. In his book 'Ten Years with Guru Dutt,' Guru Dutt's friend Abrar Alvi mentioned that Guru Dutt had barred Waheeda from entering.

When the news of Guru Dutt and Waheeda Rehman's marriage broke, his wife Geeta's heart was broken. Geeta, who was dissatisfied with her husband, is said to have started living separately. In such a case, the guru had to choose between a wife and a girlfriend, and he had chosen the wife at the time. When Geeta returned home, she began putting pressure on her husband, and he began to distance himself from Waheeda.

The actor distanced himself from Waheeda under pressure from his wife, but he was broken on the inside. According to Vimal Mitra's book 'Bichde Sab Bari Bari,' the actor has stopped sleeping since Waheeda's departure. Guru Dutt's time as an actor had come to an end, and he had surrendered to death. Waheeda, on the other hand, had chosen her life partner in 1974.
Top 5 Movies of Guru Dutt
Aar Paar (1954)
Aar Paar is a 1954 Hindi-language Indian noir comedy film. Guru Dutt directed the film, which features music by O.P. Nayyar and lyrics by Majrooh Sultanpuri. Johnny Walker, Shyama, Shakila, Jagdeep, and Jagdish Sethi star in Aar-Paar. Guru Dutt was assisted in film direction by Raj Khosla and Atma Ram, Guru Dutt's brother.
The music in the film was extremely popular. The album of the film was ranked #34 in the list of Best Bollywood Albums of all time by Film Companion. It was also named the Best Album of the Golden Era in 1954 at the 7th Mirchi Music Awards in 2014.
Aar Paar, a noir-comedy about a street-smart cab driver romancing two women, was one of Dutt's commercial ventures. The whole tramp-with-a-golden-heart concept was a hit with the audience, and the film became a landmark in Dutt's career.

Pyaasa (1957)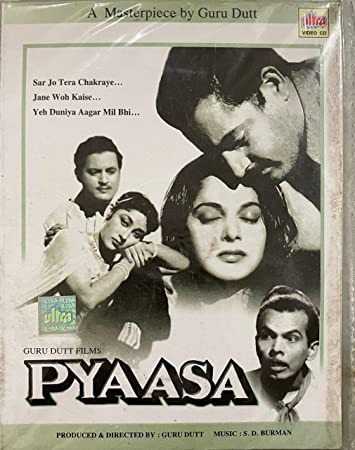 Pyaasa is a 1957 Indian Hindi drama film directed and produced by Guru Dutt, in which he co-stars with Mala Sinha, Waheeda Rehman, Rehman, and Johnny Walker. It is set in Calcutta and follows the disillusioned Urdu poet Vijay (Dutt), whose works are undervalued by publishers and derided for focusing on social issues rather than romantic ones.
The film follows his interactions with the golden-hearted prostitute Gulabo (Waheeda Rehman) and his former girlfriend Meena (Sinha), including how the former assists him in getting his poetry published, the success of his works, and his romantic relationship with Gulabo.
This is the film that gave audiences goosebumps with the song Ye Duniya Agar Mil Bhi Jaaye To Kya, in which a bearded, battered Dutt arrives at his own memorial service and denounces the world. In India, this film is regarded as one of the best romantic tragedies of all time.
Dilip Kumar was initially offered the role of Vijay, which he declined due to the negative impact of doing intense films on his health. Later, in an interview, he admitted that the character of Vijay in Pyaasa reminded him of Devdas, and that Pyaasa was one of three films he regretted passing up. Guru Dutt later accepted the role, and the film went on to become one of the year's most commercially successful films.

Kaagaz Ke Phool (1959)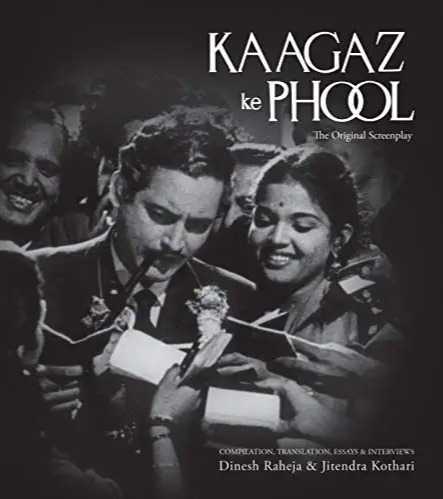 Kaagaz Ke Phool is a 1959 Indian Hindi-language romantic drama film produced and directed by Guru Dutt, who also co-starred with Waheeda Rehman in the lead role. It is the first Indian film to be shot in CinemaScope and Dutt's final official film.
Believe it or not, when it was released in 1959, this film was a box office flop. It wasn't until the 1980s that it was given due credit and labelled a cult classic. In addition, this film bears an uncanny resemblance to Dutt's real life: famous filmmaker, affair with an actor, driven to alcoholism, and tragic death.
But we remember it for the heartbreaking story it tells. Dutt never directed another film after this. S. D. Burman composed the music for the film, and Kaifi Azmi and Shailendra wrote the lyrics (for one song Hum Tum Jise Kehta Hai). Today, Kaagaz ke Phool is taught in many film schools. It is widely regarded as the best self-reflexive film ever made in India.

Chaudhvin Ka Chand (1960)
A love triangle between two best friends and a beautiful woman; a tired plot. But Dutt pulled it off with gusto, making Chaudhvin Ka Chand his most commercially successful film to date.
The film's title track, Chaudhvin Ka Chand, became especially popular, and the song sequence was filmed. The song is considered to be one of the most acclaimed romantic ballads in history, as well as one of the most popular filmi songs of all time.
The screenplay for the film was published as a book in 2014, titled Chaudhvin Ka Chand: The Original Screenplay, by film historians Dinesh Raheja and Jitendra Kothari. The film was also selected for the second Moscow International Film Festival.

Sahib Biwi Aur Ghulam (1962)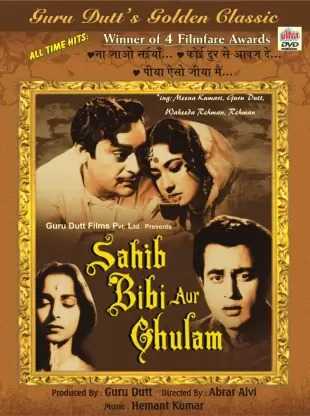 The story of a feudal lord, his lonely wife, and their lower-class servant is based on Bimal Mitra's Bengali novelShaheb Bibi Golam. The film swivels beautifully around the three characters' relationship, ending on a happy note (unlike in the novel).
On July 29, 1962, Sahib Bibi Aur Ghulam was released. Although it was a commercial failure, grossing only $8.4 million (US$110,000), it received positive reviews from critics, who praised the cast's performances, particularly Kumari's, and Murthy's cinematography.
Sahib Bibi Aur Ghulam received four Filmfare Awards, including Best Film, Best Director (Alvi), and Best Actress (Kumini). It also won the National Film Award for Best Hindi Feature Film and the Bengal Film Journalists' Association Award for Sixth Best Indian Film, with Alvi receiving the Best Director trophy at the latter event.
The film was chosen as India's entry for the Academy Award for Best Foreign Language Film, but it did not receive a nomination. Sahib Bibi Aur Ghulam became a Bollywood landmark and is regarded as one of Dutt's most important films. Kumari's performance is regarded as one of the finest in Indian cinema history, and she is best known for tragic roles.

Career Timeline
Net Worth
Guru Dutt's net worth is estimated to be $7 million. It is known that Guru Dutt's films were not always commercially successful, and he faced financial difficulties throughout his career.
Dutt was active during the 1950s and early 1960s, a time when Indian cinema was not as commercialized as it is today, and actors and filmmakers were not paid the exorbitant amounts that they are today.
In fact, Dutt's death in 1964 was attributed in part to financial and personal problems. Therefore, it is safe to assume that Guru Dutt's net worth was not as high as that of contemporary Bollywood actors and filmmakers.

Death
Dutt was discovered dead in his bed in his rented apartment on Pedder Road in Bombay on October 10, 1964. He was allegedly mixing alcohol and sleeping pills. His death could have been the result of suicide or an unintentional overdose. If the former is correct, this would be his third suicide attempt.
Arun Dutt, Dutt's son, believed his father's death was an accident. Dutt had scheduled meetings with actress Mala Sinha and actor Raj Kapoor for the next day to discuss the making of colour films for his film Baharen Phir Bhi Aayengi.
My father had sleeping disorders and popped sleeping pills like any other person, Arun says. He was drunk that day and had taken an overdose of pills, which resulted in his death. It was a lethal combination of alcohol and sleeping pills.

Dutt was working on two other projects at the time of his death: Picnic, starring Sadhana, and Love and God, directed by K. Asif. Picnic was left unfinished, and the latter was released two decades later after being completely reshot, with Sanjeev Kumar replacing Dutt in the lead role.
Awards won by Guru Dutt
In 1963 Guru Dutt won BFJA Awards Best Actor (Hindi)
In 1963 Guru Dutt won Filmfare Awards Best Film
In 1963 Guru Dutt won National Film Awards Best Feature Film in Hindi
5 Interesting facts about Guru Dutt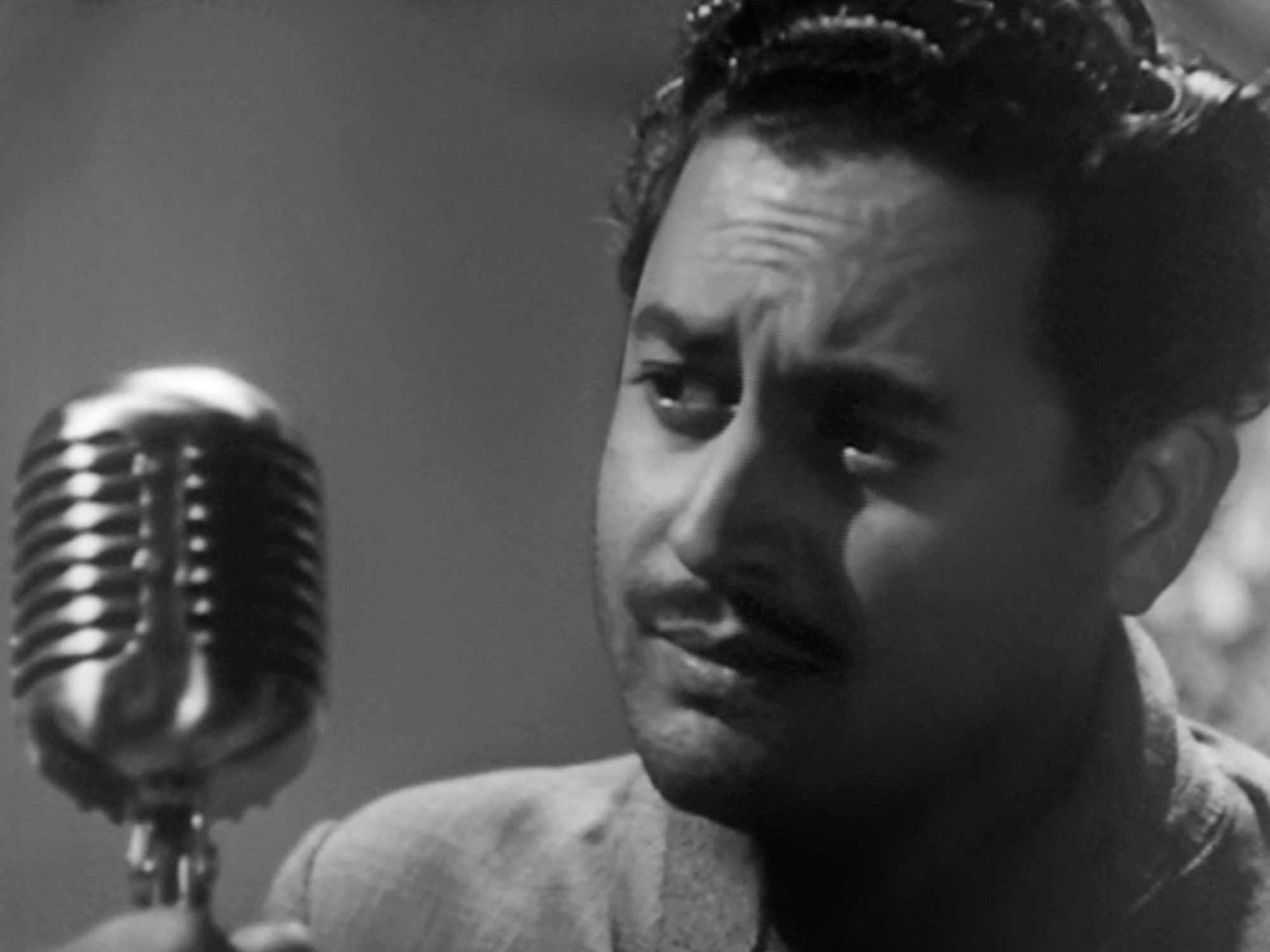 At the age of 16, he became obsessed with dancing and enrolled in the dance academy of legendary dancer and choreographer Pandit Uday Shankar, the elder brother of Sitar maestro Pandit Ravi Shankar.
In 1943, he moved to Kolkata in search of work and began working as a telephone operator at the Lever Brothers factory. After several months of working there, he became dissatisfied and quit.
His Uncle brought him to Pune in 1944 to find him a suitable job. Soon after, he landed a three-year contract as an assistant director with Prabhat Film Company.
Shyam Benegal, Guru Dutt's cousin brother, also worked as an assistant director with Dutt and learned film direction under his production house.
He also had the opportunity to work as a dance choreographer for the film 'Hum Ek Hain' in 1946.
Profile Summary
Frequently Asked Questions