Gunjan Saxena | Biography, Pilot, Age, Kargil War, Movies

Hitesh Mandot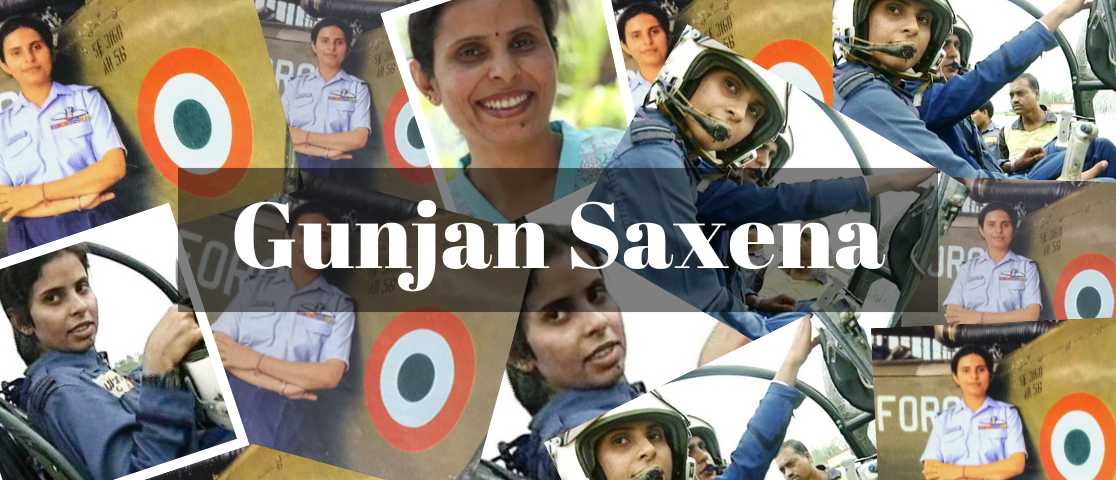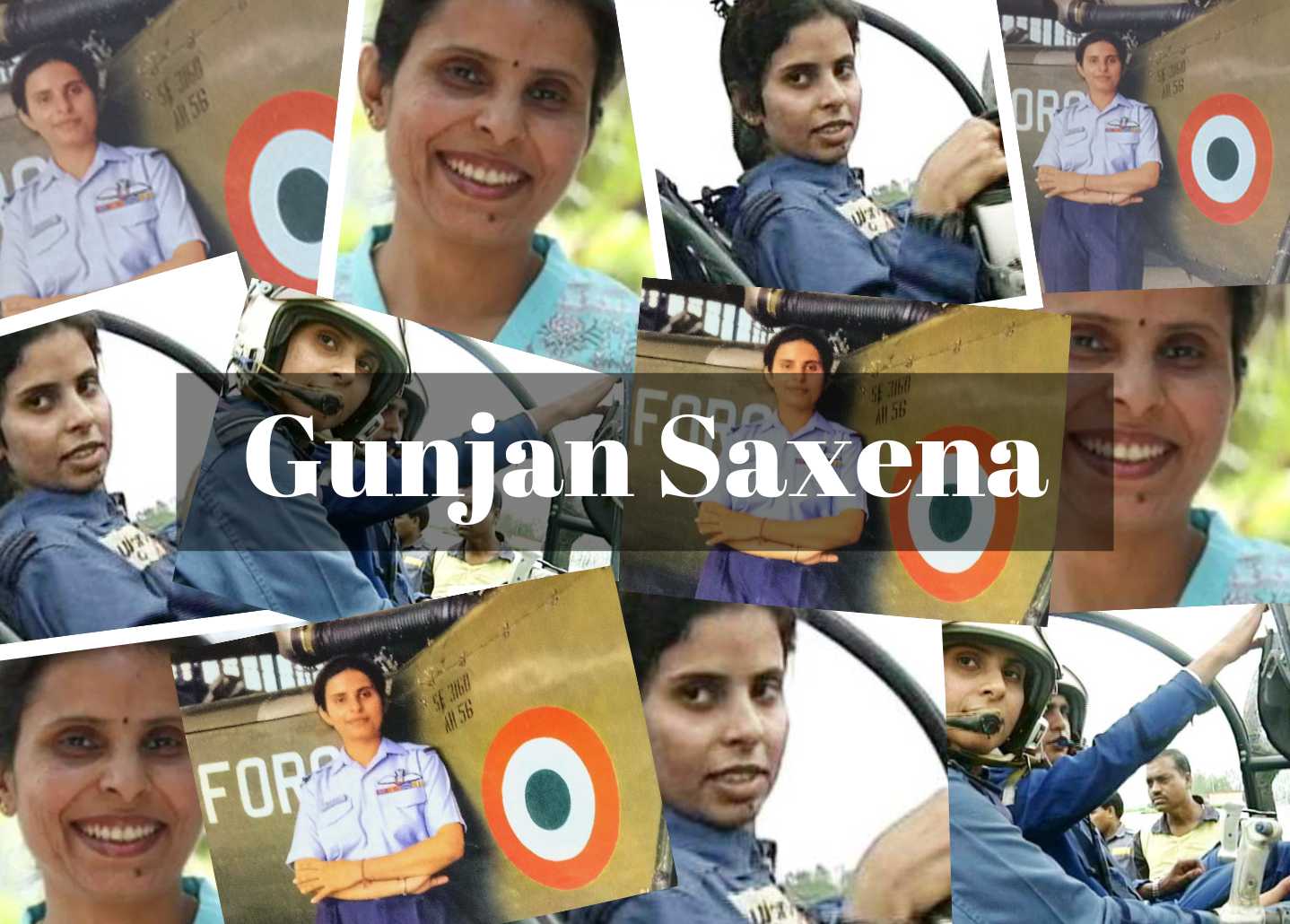 Gunjan Saxena's Biography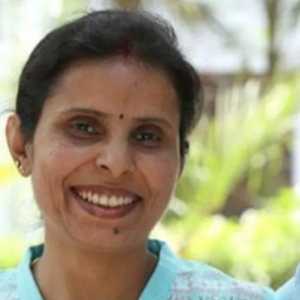 Gunjan Saxena is a pilot in Indian Air Force. She is an officer in the Indian Air force. Recently she has been known for a movie made on her named Gunjan Saxena. Gunjan Saxena's birthdate is 1975. Gunjan Saxena's age is 47 years as of 2022. Gunjan Saxena's birthplace is Lucknow, India. Gunjan Saxena's hometown is Lucknow. Gunjan Saxena's husband is Gautam Narain. Gunjan Saxena's height is 5.4 feet. Gunjan Saxena brother is Anshuman.

A former helicopter pilot and Indian Air Force (IAF) officer, Gunjan Saxena was born in 1975. She enlisted in the IAF in 1996, and she served in the Kargil War in 1999. One of the first female pilots in a conflict zone was Gunjan Saxena. Her primary responsibilities during the Kargil War included transporting supplies, helping with reconnaissance, and evacuating the injured from Kargil. She would later take part in efforts to evacuate over 900 troops from Kargil, both alive and dead. Her career as a helicopter pilot came to an end in 2004 after eight years of service; at the time, there were no permanent commissions for women.

The Bollywood film from 2020 Gunjan Saxena: Her life served as inspiration for The Kargil Girl. She co-wrote the critically acclaimed and internationally bestselling autobiography The Kargil Girl with the author-duo Kiran Nirvan, and Penguin Publishers released it concurrently with the film.

Claim Your FREE Celebrity Shoutout
✕
Claim Now!
Gunjan Saxena's Family and Gunjan Saxena's Education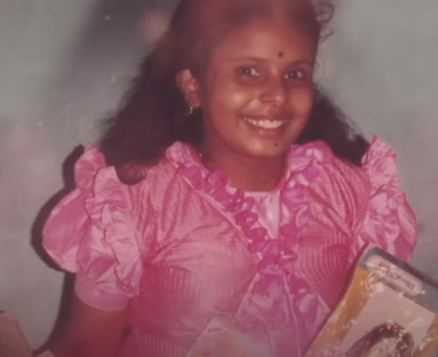 Gunjan Saxena's birthdate is 1975. Gunjan Saxena's age is 47 years as of 2022. Gunjan Saxena's birthplace is New Delhi, India. Gunjan Saxena's hometown is New Delhi. Gunjan Saxena's husband is Gautam Narain. Gunjan Saxena brother is Anshuman.

Gunjan Saxena was raised in a household of soldiers. Both her father, Lieutenant Colonel Anup Kumar Saxena, and brother, Lieutenant Colonel Anshuman, were Indian Army veterans. Gunjan Saxena'a father is Anup Saxena, who served in the Indian Army as a Lieutenant Colonel. Gautam Narain, Gujan Saxena's husband and a Wing Commander in the Indian Air Force, is a pilot. He is the IAF Mi-17 helicopter's pilot. At the National Defence Academy, the first tri-service academy in the world, he also worked as an instructor. Gunjan Saxena's daughter is Pragya Narain, who was born in 2003.

At the University of Delhi's Hansraj College in New Delhi, Saxena received a Bachelor of Science in Physics.

Talk To Similar Celebrities
Gunjan Saxena's Husband
The passion for flying that Gunjan Saxena has extends into her private life as well. The veteran of the Kargil War has been wed to Indian Air Force pilot Gautam Narain for more than ten years. The Indian Air Force officer has the senior rank of Wing Commander, which is awarded to a commissioned officer after 17 years of service. The position of Commander Narain is equivalent to that of a Naval Commander in the Indian Navy and a Lieutenant Colonel in the Indian Army. The IAF Mi-17 helicopter's pilot is a skilled officer. The National Defense Academy, the first tri-service academy in the world, also employed him as an instructor.


Hundreds of cadets received ground and aviation training from Commander Narain while he was serving in the NDA in preparation for their pre-commissioning in the armed forces. An IAF Cheetah helicopter piloted by Wing Commander Gautam Narain was dispatched by HQ Swac Gandhinagar, Gujarat, in July 2017 to rescue a critically ill renal patient from the roof of a drowned home in the flood-stricken Abiyana village of Patan District, Gujarat. After the pilots turned the patient over to the authorities in central Patan, the rescue effort was a success, and the patient was safely transported to a hospital. The aforementioned scenario is predicated on the notion that the officer who saved the patient a Wing Commander is also the one who is wed to Gunjan Saxena.


Gunjan stayed out of the spotlight after she left the Indian Air Force in 2004 and concentrated on making up for all the time she had missed while serving. According to reports, Gunjan gave birth to a girl in 2004 who was given the name Pragya. According to reports, Gunjan and Narain are also the parents of a son. In 2020, immediately following the launch of her military biographical film, Gunjan created a social media account. We are unable to obtain pictures of her husband and children because her profile lacks any family photos.

Gunjan Saxena's Indian Air Force Service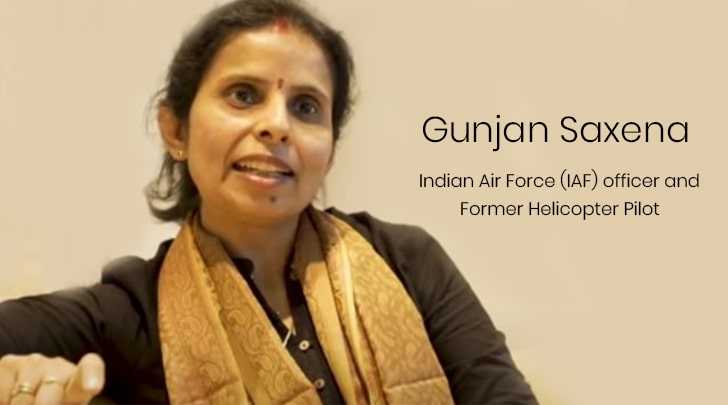 One of the six female pilots who joined the Indian Air Force (IAF) in 1996 was Saxena. This was the IAF's fourth intake of female air force recruits. As a flight lieutenant with the 132 Forward Area Control (FAC), Saxena's first assignment was at Udhampur. When Flying Officer Saxena flew during the Kargil War while stationed in Srinagar, she was 24 years old. In addition to helping evacuate the injured during the Kargil War as part of Operation Vijay, she assisted in delivering supplies to the troops stationed in the Dras and Batalik front regions.


She was also given surveillance responsibilities like charting enemy positions. She had to contend with improvised landing areas, altitudes between 13,000 and 18,000 feet, and hostile fire. She was one of the ten Srinagar-based pilots that flew numerous missions throughout the conflict, rescuing more than 900 people who had been injured, killed, or missing. During the Kargil War, Saxena was the lone female pilot in the Indian Armed Forces. Her eight-year career as a helicopter pilot came to an end in 2004. Permanent commissions were not offered to her while she was serving.

Gunjan Saxena Kargil War
Flight Lieutenants Gunjan Saxena and Srividya Rajan did fly through an area where the Pakistani army was essentially shooting at everything even though they had never flown fighter jets. The army required each and every one of their pilots since the combat was heated. The women pilots were enlisted and given the tasks of detecting Pakistani positions in the conflict zone, dropping supplies, and performing medical evacuations.


The two brave souls kept flying in and out of the danger zone in North Kashmir, oblivious to the reality that their tiny Cheetah helicopters were unarmed and entirely helpless against enemy attack. Gunjan's helicopter was reportedly targeted by a rocket launched by the Pakistani Army during one of the raids as it prepared to take off from the Kargil airfield. The missile narrowly avoided the helicopter and hit the hill directly behind it.


Saxena and Rajan had countless near-death experiences, but none of them ever stopped them from moving forward. They were prepared to die for their nation that day, just like every other Indian soldier. In case they crashed near the enemy base, Gunjan was carrying a fully loaded INSAS assault rifle and a revolver so that they could fight to the death.

She claims that throughout the conflict, the evacuation of the hurt Indian Army men served as her greatest source of inspiration. It is, in my opinion, the best feeling a helicopter pilot could possibly experience. One of our key responsibilities there was casualty evacuation. Since saving lives is what you're there for, I'd say it's a really rewarding experience She spoke.

Gunjan's employment as a chopper pilot came to an end after 7 years of service due to the dearth of chances for women in the army. Gunjan received the Shaurya Vir Award, a gallantry award given for heroism, daring action, or self-sacrifice while not directly participating in enemy combat, for her extraordinary display of bravery during the Kargil war.


Gunjan Saxena's autobiography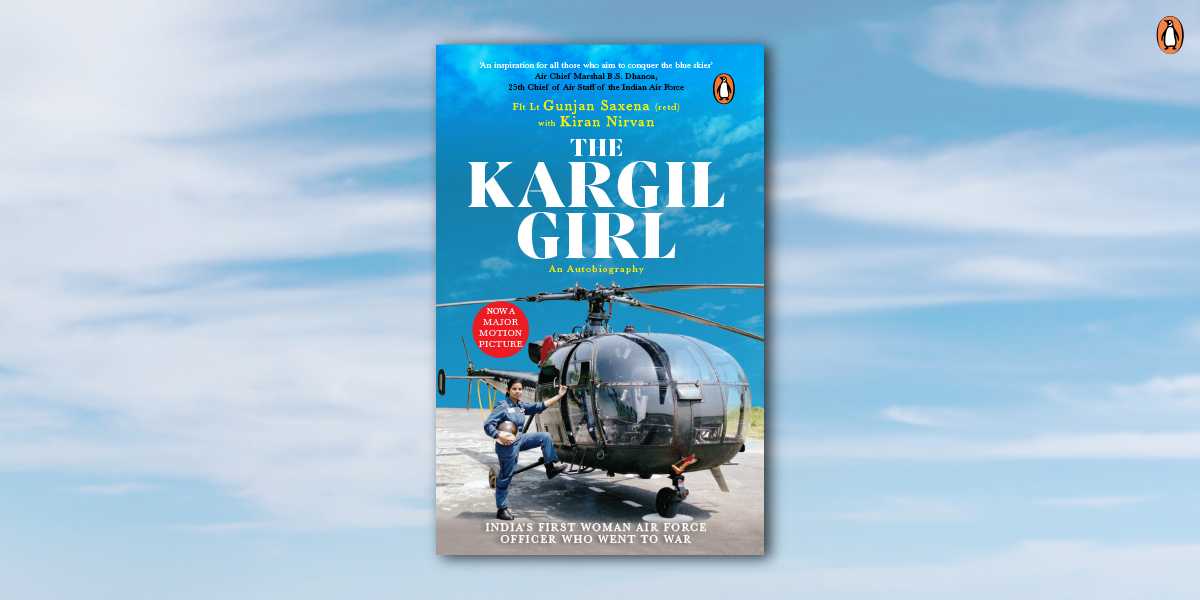 Gunjan Saxena is the subject of a chapter in Rachna Bisht Rawat's book Kargil Untold Stories From The War. The Kargil Girl, a co-written autobiography by Kiran Nirvan and Gunjan Saxena, was published by Penguin Publishers at the same time as the film. Numerous print and electronic media outlets, such as BBC India, CNN Network 18, Forbes India, Hindustan Times, The Tribune, etc., gave the book high marks and five-star reviews. The Hindustan Times praised the book as never jingoistic but measured and matter-of-fact, the book provides for fascinating reading with brilliantly portrayed, moving, dramatic and engaging scenes.


The Netflix release of the Bollywood movie 2020 Gunjan Saxena: Her life served as inspiration for The Kargil Girl. Janhvi Kapoor plays Saxena in the movie, which was made by Dharma Productions and Zee Studios. In other well-known parts, Pankaj Tripathi and Angad Bedi, respectively, portray Saxena's father and brother.

Gunjan Saxena's Movie
A 2020 Hindi-language biographical drama film titled Gunjan Saxena: The Kargil Girl is directed by Sharan Sharma and produced by Dharma Productions and Zee Studios. Angad Bedi and Pankaj Tripathi play supporting roles opposite Janhvi Kapoor, who plays Indian Air Force pilot Gunjan Saxena, one of the country's first female combat pilots (she arrived with the second crew following Sreevidya Rajan). Principal photography began in February 2019 and ended in October; Lucknow as a whole was extensively filmed. Because of the COVID-19 outbreak, the movie was unable to have a traditional cinema run and was instead chosen by Netflix for distribution. The world was made aware of it on August 12, 2020.


Following the release of the movie Gunjan Saxena: The Kargil Girl, there was a great deal of misunderstanding regarding a few Saxena-related facts. She clarifies some of them in an article published. I was fortunate and blessed to accomplish so many firsts during my time with the IAF. Among them: being the first woman to fly in a war zone (included in the Limca Book of Records), being the first woman to be given the coveted BG flying category among women helicopter pilots, and being the first female officer to complete the jungle and snow survival course. There are other minor successes, but they don't really matter to my story, right?


I never made the Shaurya Chakra award claim, nor did the filmmakers. I was given the Shaurya Veer award after Kargil by a non-profit organization in Uttar Pradesh. It's possible that Veer was mistranslated as Chakra in a particular portion of online news. Throughout my dealings with the media for the film's promotion, this has been clarified numerous times.

Gunjan Saxena's Net worth
We know that a person's income and possessions fluctuate. The table below contains the most recent data on salary and assets. The debates are also included in this section. 11 crores are in Gunjan Saxena's net worth.
Gunjan Saxena's yearly salary is 2-5 million rupees.

Gunjan Saxena's Interesting Facts and Trivia.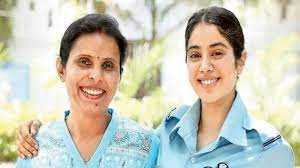 Gunjan Saxena was one of the 25 women who enlisted in the Indian Air Force in 1994.
Gunjan Saxena was initially assigned to Udhampur in Jammu and Kashmir.
Gunjan encountered many difficulties because of her gender in a place where men predominated.
Since her cousin, an Indian Airlines pilot, showed Gunjan the cockpit when she was in the fifth standard, Gunjan has wanted to be a pilot.
The opportunity to fly in the Kargil war zone in 1999, becoming the first female officer of the Indian Air Force to engage in combat.
Due to her involvement during the Kargil war, she has also known as The Kargil Girl.
A biopic movie has been made on Gunjan Saxena's life story starring Jhanvi Kapoor.
The first female Shaurya Veer award by the Uttar Pradesh Civilian Organisation.
Social Media
Frequently Asked Questions