GD 47 | MTV Hustle, Rap, Songs, Biography, Career, Net Worth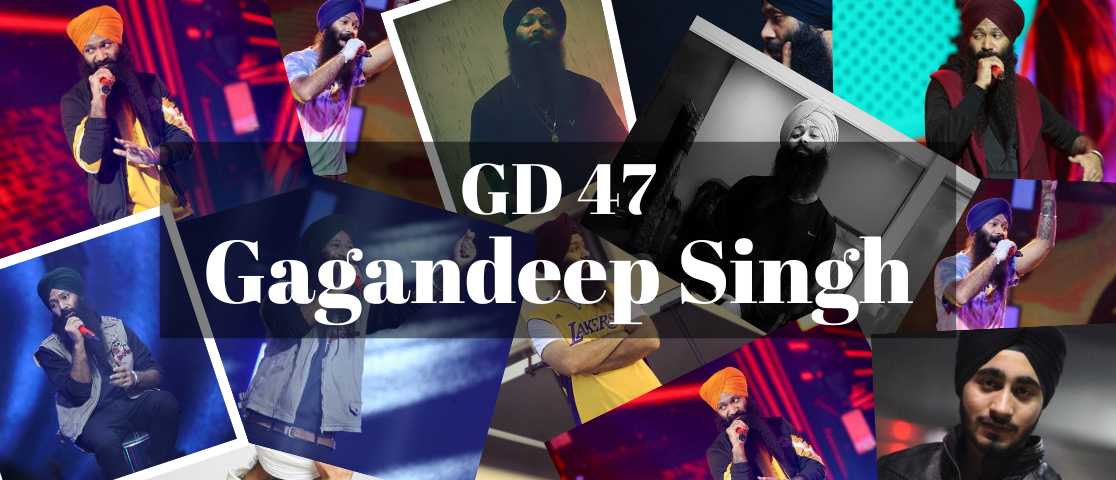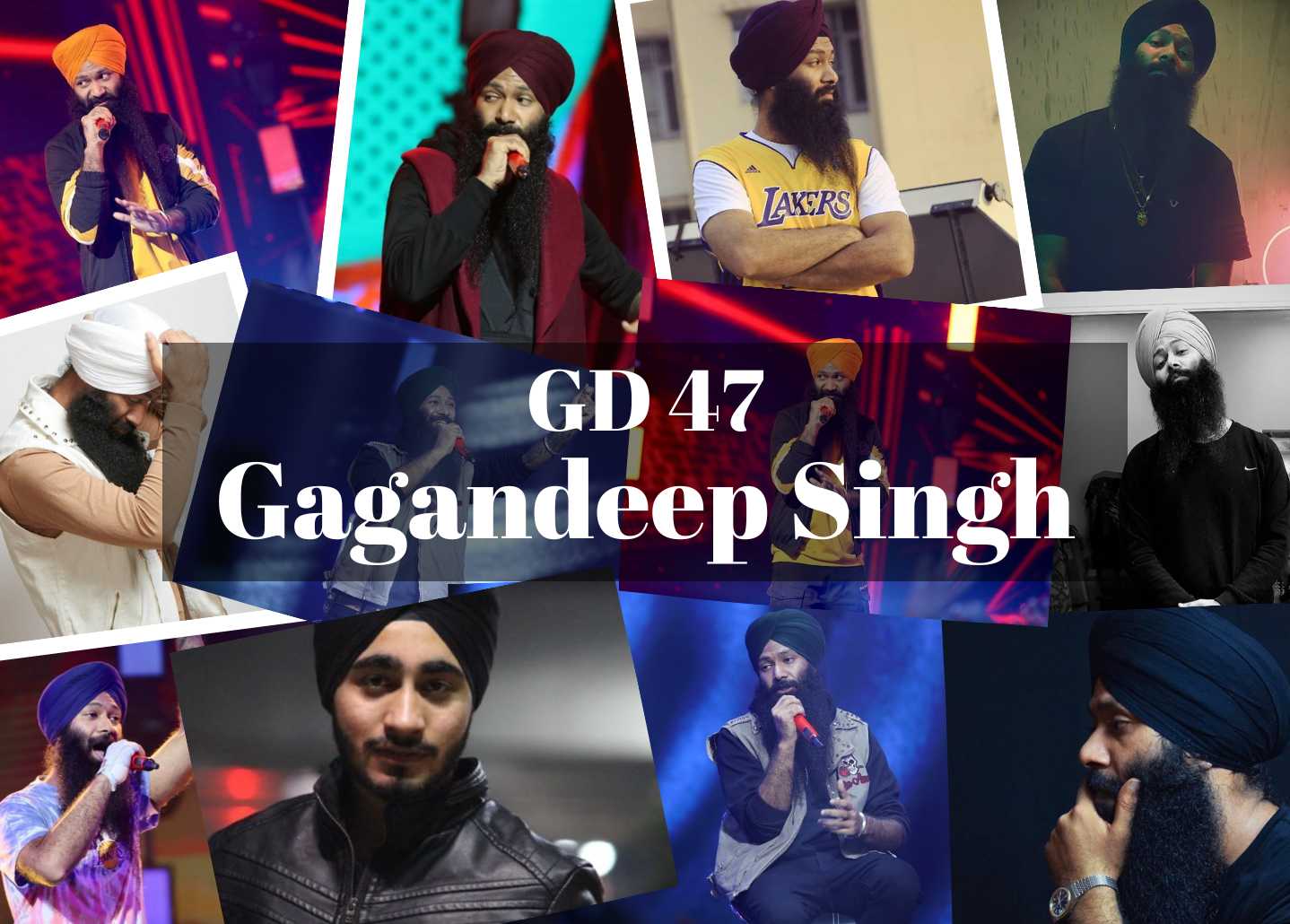 GD 47's Biography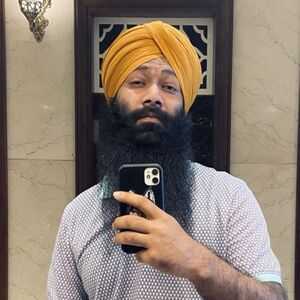 GD 47 is an Indian Rapper and Musician. GD 47 is his stage name. He has received great praise for his performance in the show MTV Hustle Season 2.

GD 47's real name is Gagandeep Singh. GD 47's birthday is not known. GD 47's age is not known. GD 47's birthplace is Punjab, India. GD 47's zodiac sign is not known. GD 47's height is 1.78m or 5'10. GD 47's religion is Sikhism.

Even though GD 47 has been around for a while, it took him some time to establish himself as a credible figure and get public recognition. When GD 47 reached the second season of MTV Hustle, India's first Rap/Hip-Hop reality series, all of his efforts finally paid off.
GD 47's Family
GD 47's father's name is not known. GD 47's mother's name is also not known. Before becoming well-known, GD 47 experienced several challenges after being born into a low-income family. When he was a toddler, music always captured his attention.

In Punjab, India, GD 47 finished high school. He completed his college education in Punjab, India, as well.
GD 47's Relationships
According to reports, GD 47 is single, as of 2022.

GD 47's Songs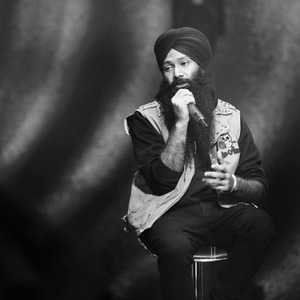 LALA, a song by Gagandeep Singh aka GD 47, was his debut single for commercial use. The song Balenciaga served as his first composition as a music director. He also took part in Breezer Vivid Shuffle, India's top hip-hop league. The rapper GD 47 also took part in the online competition Global Rockstar, which attracted competitors from over 72 different countries, and was given the chance to represent India. He placed among the top 35 competitors.

In order to keep his audience entertained and up to date, GD 47 posts all of his work to his sizable following on Instagram. He entertains his Instagram followers by posting songs that he has written.
MTV Hustle 2.0
MTV Hustle is the first rap/hip-hop reality programme to air in India. In an effort to become India's largest hip-hop sensation, aspiring rappers compete. The programme airs on MTV India and also available online on Voot.


MTV Hustle season 2, India's first Rap/Hip-Hop reality series, had GD 47 as a cast member. Baadshah served as a judge, and Dino James, Dee MC, King, and EPR served as the competition's Squad Boss. Krissann Barretto served as the event's host. Hit songs like All About Vibes, Studio Ch, ShowTime, In My Zone, and Brain Freeze have been performed by him. He is the YouTube channel owner for GD 47. He was chosen for Dee MC Dynamites, and she will oversee the rest of his trip on the programme.

14 contestants were selected for Season 2 by Voot Online Auditions. The four Squad Bosses would train the hopefuls and grade them on their talent, performance, metre, technique, musicality, and storytelling. Badshah chose which squad the contestants would be placed in. Through public voting on Voot, viewers will also have the ability to participate in the quest to support their favourite singer.
GD 47's Song List
Colour:
Waapsi
All About Vibes
Studio Ch
Khwab
No Sleep
Ek Zero Zero
Lakk Nu Hilla
Taur
Sannak
Only Human
Tezz
Chalega Ohi
Kaimo Khaim
Na Koi Jane
Hayat
Farmaan Kisaan Da
Showtime
Brain Freeze
Bipolar
Roku Na
Taare
Prem Pujari
GD 47's Net Worth
Gd 47's Net Worth is estimated to be approximately $1 million US or 7 Crores INR, as of 2022. Rapper and musician Gagandeep Singh, better known by his stage name GD 47, is a popular name in the industry now. He garnered compliments for taking part in MTV Hustle Season 2. GD 47's sources of income include his singing endeavors such as shows and concerts. He also earns money from performing reality shows.

GD 47 has a Youtube Channel where he posts his videos. He makes videos of him Rapping and Singing on the Channel. He is a very well liked personality on Social Media. He knows how to keep his audience engaged and entertained. He earns a good sum of money from his Youtube Channel and other social media accounts. Other than that GD 47 also endorses various brands for advertisements. These activities have been adding to his net worth.

There is no information available on GD 47's house and cars collection.
7 Interesting Facts about GD 47
Dee MC Dynamites selected GD 47, who would continue his journey on the show under her direction.
When GD 47 was a little boy, music always piqued his interest.
GD 47 has collaborated with several well-known underground rap acts.
GD 47 talked about how he was given a significant depression diagnosis.
One of India's biggest hip-hop artists is GD 47.
GD 47 is a member of an extremely low-income household.
Urban Monkey is promoted by GD 47 on his social media pages.
GD 47's Profile Summary
Social Media
Frequently Asked Questions