Dilip Shanghvi | Age, Career, Height, Biography, Net Worth

Violeena Vargav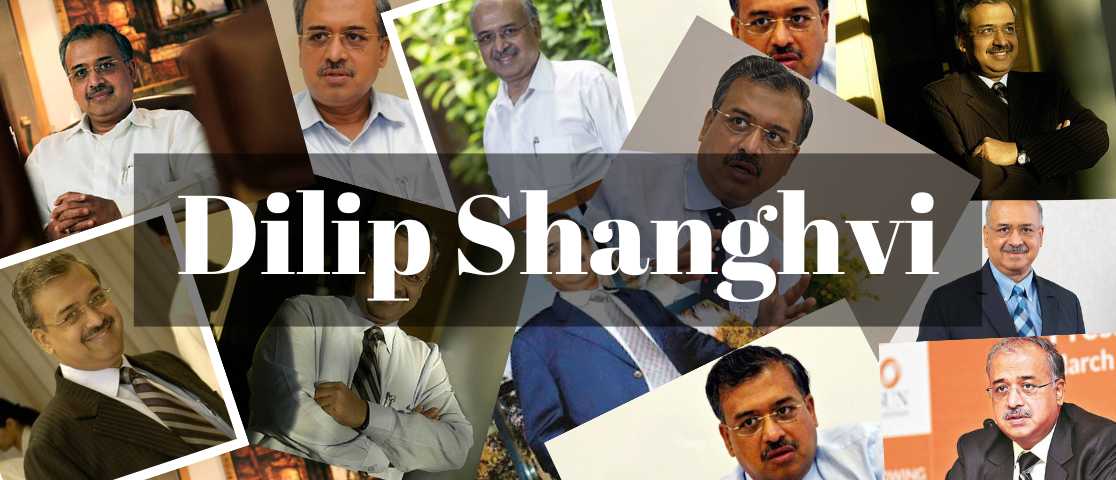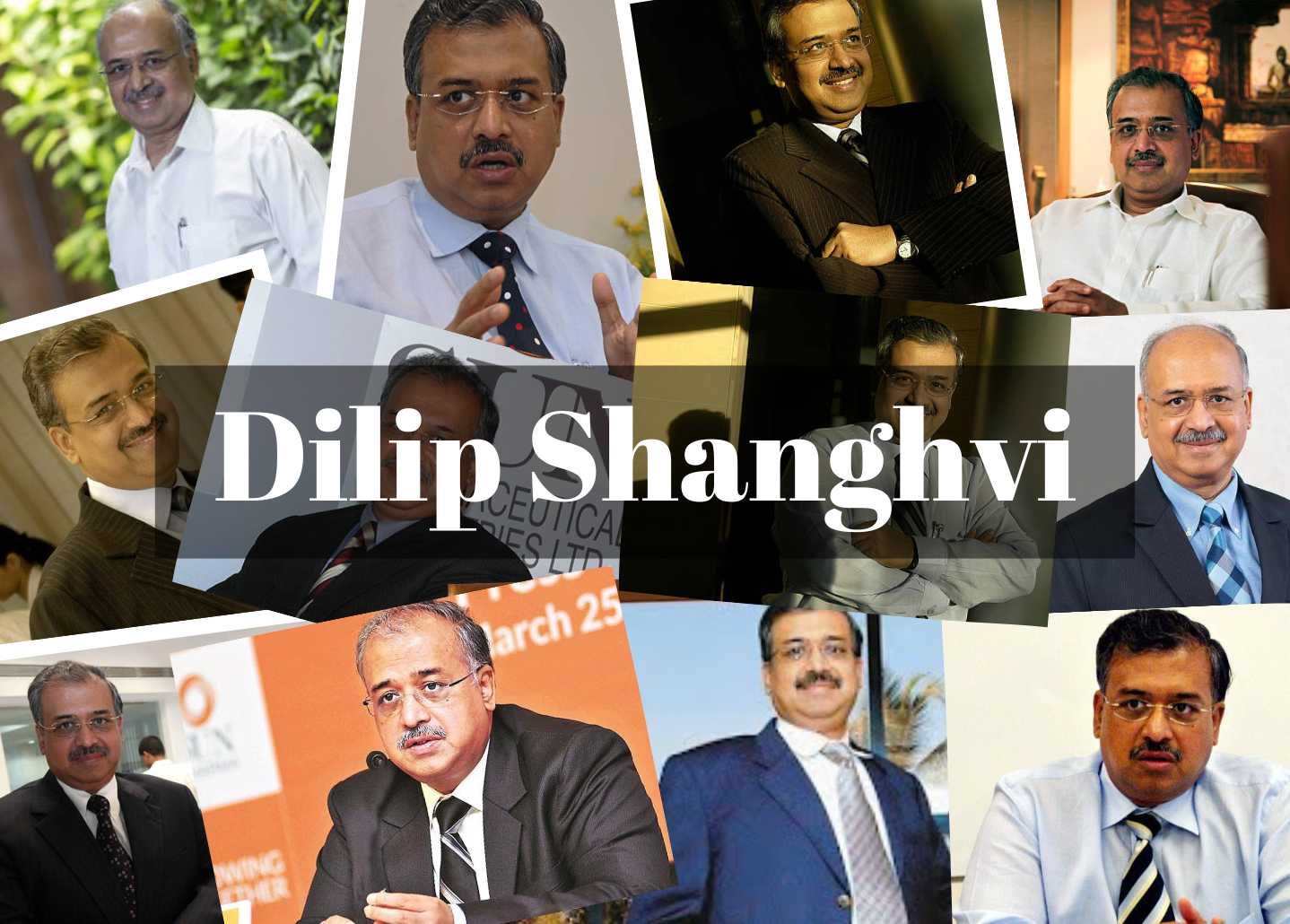 Dilip Shanghvi's Biography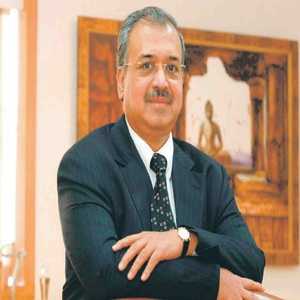 Dilip Shanghvi is an Indian businessman and he is one of the richest men of India. Dilip Shanghvi founded Sun Pharmaceuticals. In 2016, the Indian government bestowed upon him the Padma Shri, a civil honour. He was placed eighth on India Today magazine's list of the country's most influential persons in 2017. Shanghvi ranked 14th among Indian billionaires as of October 2021, according to Forbes, with a net worth of US$14.3 billion.

Dilip Shanghvi's birthday is on 1 October 1955. Dilip Shanghvi's age is 67 years as of 2022. Dilip Shangvi is also known as the Medicine Moghul Dilip Shanghvi's birthplace is Amreli, Gujarat, India. Dilip Shanghvi's zodiac sign is Libra. Dilip Shanghvi's height is 1.67m or 5'5" in inches. Dilip Shanghvi's religion is Hinduism.

In the beginning, Dilip Sanghavi assisted his father in the wholesale distribution of pharmaceuticals, primarily generic drugs, in Kolkata. He had the idea to start making his own medications rather than reselling those created by others while he was working on this project.

Dilip Sanghavi, then 27 years old, ultimately launched his first manufacturing facility in 1982 with a capital investment of 10,000 Indian rupees. Sun Pharmaceutical Industries is the name of his business. The facility, which was close to Mumbai in his home state of Gujarat's Vapi, produced just one psychiatric medication. But thanks to Sanghavi's commercial sense and drive, things quickly took off, and by 1997, Sun Pharma had even managed to buy the American firm Caraco Pharma. In 2007, Sun also purchased Israel's Taro Pharma. In 2012, Shanghvi chose Israel Makov, a former CEO of Teva Pharmaceuticals, to take over as chairman and CEO. Shanghvi was then promoted to managing director. Sun, Ranbaxy, and Daiichi Sankyo (the majority shareholder in Ranbaxy) came to an agreement in April 2014 that Sun would buy all of the company's outstanding shares for $3.2 billion in Sun stock and that Sun would assume $800 million in debt owed by Ranbaxy. The transaction closed in March 2015, making Sun the largest drug company in India and the fifth-largest in the world, and Daiichi the company's second-largest shareholder.
Claim Your FREE Celebrity Shoutout
✕
Claim Now!
Dilip Shanghvi's Family and Dilip Shanghvi's Education
Dilip Shanghvi's father's name is Shantilal Shanghvi and his mother's name is Kumud Shanghvi. Shantilal Shanghvi was a wholesale drug distributor. Shanghvi is from a Kolkata-based Gujarati Jain family. He grew up and attended college with his parents in the Burrabazar neighbourhood of Kolkata.

Dilip Shanghvi completed his education at J. J. Ajmera High School before graduating from Bhawanipur Education Society College. Shanghvi graduated from the University of Calcutta with a Bachelor of Commerce degree.
Talk To Similar Celebrities
Dilip Shanghvi's Marriage
Vibha D. Shanghvi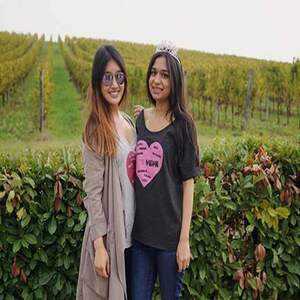 Dilip Shanghvi is married to Vibha D. Shanghvi who holds a total of 0.43% of the shares in Sun Pharmaceuticals. She and her spouse often donate millions of dollars to numerous organisations each year as supporters of numerous humanitarian causes. Son Aalok and daughter Vidhi are the children of Dilip and Vibha. They both have jobs at Sun Pharmaceuticals.

Aalok was born in 1988 and is the son of DIlip Shanghvi. When he joined Sun Pharmaceuticals as a Product Manager in 2007, he began his professional career. He was appointed to the board of Taro Pharmaceutical Industries Ltd., a business that Sun Pharmaceuticals just bought, and he holds a degree in molecular biology from the University of Michigan. He founded PV Powertech Pvt. Ltd, a business that manufactures solar panels, with a friend. The granddaughter of C.K. Mehta, Karishma Mehta, is the wife of Aalok.
Dilip Shanghvi's Career
Dilip Shanghvi began working for his father's general medicine distributor after completing his graduation. Here, he had the inspiration to build his own pharmaceutical manufacturing business. In 1982, he established Sun Pharmaceuticals in the Gujarati town of Vapi using a 10,000 rupee loan from his father. The business had two marketing employees and a tiny production facility where five products were produced. The company's first focus was on psychiatric medication.

Early in the 1990s, the company developed its own research and manufacturing facility as a result of the hard effort Dilip Shanghvi and his staff put forth to grow the company. Additionally, there were brand-new items in the gastrointestinal and cardiology fields. The business also started exporting its goods to nearby nations during this time. Sun Pharmaceuticals became a publicly traded business in 1994.

By that time, Dilip Shanghvi had established himself as a shrewd businessman with a lofty goal for the organization. The corporation continued to expand quickly under his direction. He developed a thorough acquisition strategy to quickly expand the company. He acquired a production facility in Ahmednagar from Knoll Pharma in 1996. The corporation operated in 24 nations by that time.

International medicine makers faced strong competition. Dilip Shanghvi separated Sun Pharmaceuticals' product line into generic and specialty medications, such as those used in oncology, dermatology, cardiology, and psychiatry. The company flourished in the years that followed at an incredible rate, proving that this plan was a stroke of genius. The business kept growing and making acquisitions.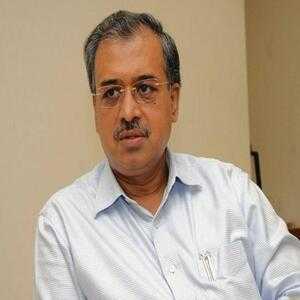 Sun Pharma bought the Detroit-based Caraco Pharmaceutical Laboratories in 1997. Gaining market share in the US was the goal of the acquisition. During this time, Sun also purchased shares of M.J. Pharmaceuticals and Tamilnadu Dadha Pharmaceuticals, two significant Indian pharmaceutical companies. Dilip was skilled in salvaging failing businesses. Additionally, he has been consistent and fair in the development and execution of his expansion plans.

Following the purchase of Caraco, Shanghvi successfully extended his firm in the US and kept using acquisitions to fuel his quick growth. He purchased more than a dozen businesses and brands between 1999 and 2012.

Dilip Shanghvi started the process in 2007 to buy Israel's Taro Pharmaceutical Industries, and after a three-year takeover conflict, he was finally successful in doing so in 2010. Sun Pharma's US revenues nearly doubled thanks to this transaction, reaching more than $1 billion. In 2012, Israel Makov, formerly the CEO of Teva Pharmaceuticals, succeeded Shanghvi as chairman and CEO and assumed the role of managing director.
Additionally, the company's global expansion prompted it to encounter significant difficulties. The US Food and Drug Administration prohibited imports from Sun Pharma's factory in Karkhadi, Gujarat, in March 2014, alleging poor manufacturing methods at the facility. The same year, 68,000 bottles of Sun Pharma's antidepressant medication from the US were recalled after they failed a quality test. Following a period of extreme prosperity, Sun Pharma found itself in a precarious situation, and Shanghvi lost almost 60% of his wealth as a result of the US Food and Drug Administration's warning about Sun Pharma's Halol plant's manufacturing shortcomings.

The intelligent businessman was undaunted by the occasional difficulties, and in 2014, Dilip Shangvi made a sizable deal. Daiichi Sankyo Co., a Japanese pharmaceutical behemoth, sold Ranbaxy Laboratories to Sun Pharma for $4 billion. Ranbaxy was one of the larger companies bought after the smaller ones, by Sun Pharma. Ranbaxy and Daiichi Sankyo, the company's biggest shareholder, reached an understanding under which Sun would buy all of Ranbaxy's outstanding shares for $3.2 billion in Sun stock and assume $800 million in Ranbaxy debt. Sun became the largest pharmaceutical firm in India and the fifth largest in the world when the transaction was finalised in March 2015. Pharmaceutical entrepreneur Dilip Sanghvi has bought more than 15 companies in various pharma fields, some globally, to support the growth of Sun Pharma, while Daiichi rose to become the second-largest stakeholder in Sun. The ideal gift was given to Dilip Shanghvi's wife by her mother-in-law Kumud S. Shanghvi, who gave her roughly 31 lakh shares worth Rs 282 crore, boosting her portion from 0.28 to 0.43 percent. Kumud now has a 0.01 percent ownership in her son's Sun Pharma as a result of this off-market deal.

Dilip Shanghvi stepped in as a selfless leader who took only Rs. 1 as his wage due to the quick loss of his riches. According to Business Leader, he forfeited about the equivalent of a 99% discount on his FY18 compensation of Rs. 3 crores.

In order to achieve the pinnacle of success in his brilliant career, Dilip Shanghvi did not play it safe and instead employed some unconventional strategies to propel Sun Pharmaceutical Industries to the top position. But he also holds the positions of chairman and managing director of Sun Pharmaceutical Advanced Research Company, the country's first pure R&D company to list on the stock exchanges. He gained notoriety by making an attempt to acquire the troubled pharmaceutical business Ranbaxy, which greatly increased company revenues.
Dilip Shanghvi's Awards and Honours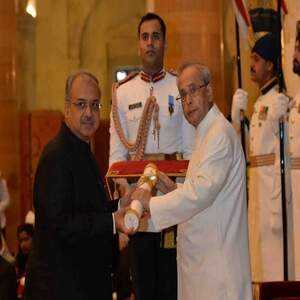 2008: Entrepreneur of the Year Award by Economic Times
2011: World Entrepreneurs of the Year by Earnst and Young
2013: Asia's Fab 50 Companies by Forbes
2014: Entrepreneur of the Year by Forbes
2016: Dilip Shanghvi received the prestigious civilian honour, the Padma Shri, from the Indian government.
2017:Dilip Shanghvi was appointed a trustee for Oxford University's Rhodes scholarship programme.
2018: Dilip Shanghvi has been added to the central board committee of the Reserve Bank of India's 21-member Reserve Bank.
2018: Dilip Shanghvi is the IIT Bombay's board of governors chairman.
Dilip Shanghvi's Controversies
Reaction to Maggie Ban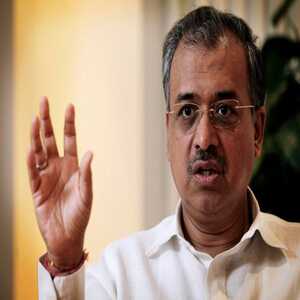 Dilip Shanghvi, managing director of Sun Pharmaceutical Industries, criticised the Food Safety and Standards Authority of India (FSSAI) for banning Nestle's well-known noodle brand Maggi as an unnecessary controversy brought on by arbitrary interpretation of the law. In reference to Nestle's loss as a result of the country's food regulator's ban on its well-known noodle brand, Shanghvi remarked that India should have encouraged industry to offer enormous benefits to society rather than scaring away investment from the company.
Insider Trading Allegations
Following several accusations of bad governance and insider trading, the stock of Sun Pharmaceutical Industries fell to a six-month low. Last Tuesday, a statement from Australian brokerage company Macquarie went viral on social media, causing a stir within the financial community. The message, titled Murky Waters of Sun Pharma, was extensively shared on WhatsApp. This sparked questions about the corporation's corporate governance processes, which the company has categorically refuted.

Inadequate disclosures regarding the involvement of promoter Dilip Shanghvi's brother-in-law Sudhir Valia, Sun's previous connections to illegal traders Ketan Parekh and Dharmesh Doshi, related party transactions involving promoter Shanghvi, and guarantees made to real estate firm Suraksha Realty were all raised in the note.

However, the corporation refuted all of the claims and claimed that the information that was already in the public domain had been presented in a way that suggested the company had engaged in improper behaviour.
Dilip Shanghvi's Net Worth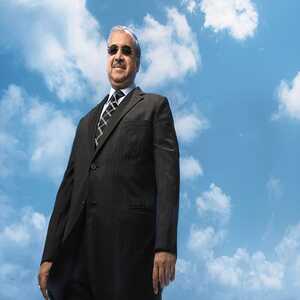 Dilip Shanghvi's total net worth is estimated at $15 billion US or 119403 crores in Indian Rupees, as of 2022. As the company's founder and managing director, Dilip Shanghvi owns 54 percent of Sun Pharmaceutical Industries, which also includes the shares owned by his family. Additionally, Sun Pharma Advanced Research, which Shanghvi owns 67% of, and BioLight Life Sciences, which Shanghvi owns 14% of. He spent $289 million for 20% of Suzlon Energy and 3% of Natco Pharma, which he now owns.

Dilip Shanghvi lives in an unremarkable home in the Juhu neighbourhood of Mumbai, but his Surat, Gujarat, residence is a brilliant design decision. Shanghvi's home was designed by Matharoo Associates, but unlike other multi-million dollar mansions, it is not overflowing with period pieces and antiques. Beyond the conventional architectural idea, the house now has a contemporary appearance. The residence features two entrances, a lush lawn, luxurious rooms, a dining area, a prayer room, and a study. Dilip Shanghvi's car collection includes Rolls Royce Ghost, Bentley Mulsanne, Audi A8, Mercedes Benz GL-class and a BMW X5.
Dilip Shanghvi's Interesting Facts
In order to start his own company Sun Pharma and fulfil his entrepreneurial passion, Dilip Shanghvi borrowed Rs 10,000 from his father in 1983.
Although only for a brief time, Dilip Shanghvi once deposed Mukesh Ambani to take the title of richest man in India. This occurred in 2015, at the height of Sun Pharma's success.
After 2015, Dilip Shanghvi lost a significant portion (60 percent) of his wealth in just four years as a result of Sun Pharma's downturn.
In 2019, Dilip Shanghvi made an unexpected sacrifice by forgoing his compensation in order to combat this sharp fall in wealth. He received a nominal salary of Rs. 1 during FY19. From his FY18 salary of Rs. 3 crores, this represented a 99% reduction.
In addition to receiving the Padma Shri in 2016, Dilip Shanghvi was listed as the eighth most powerful person in India in 2017 by India Today magazine.
Frequently Asked Questions