David Miller | Cricket, Age, Country, Stats, Networth

Hitesh Mandot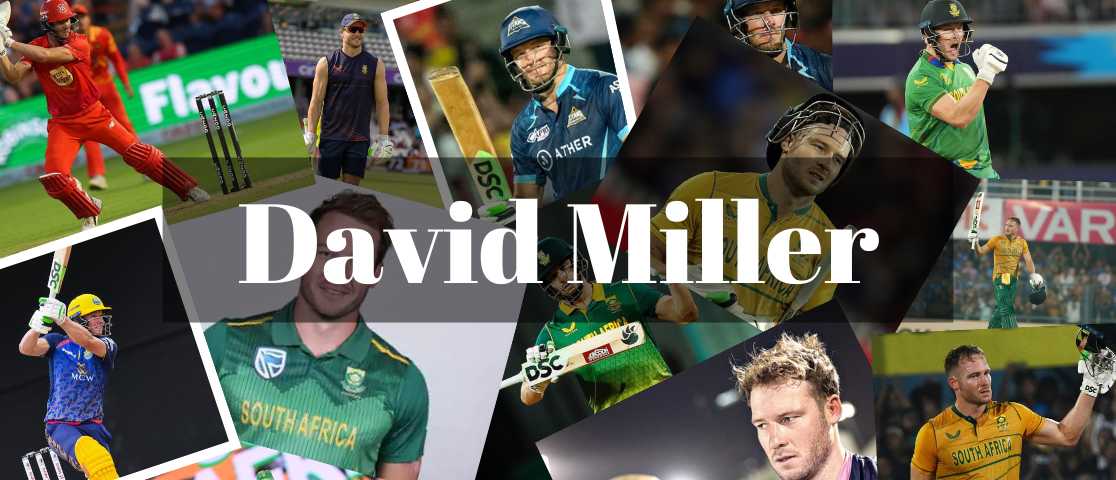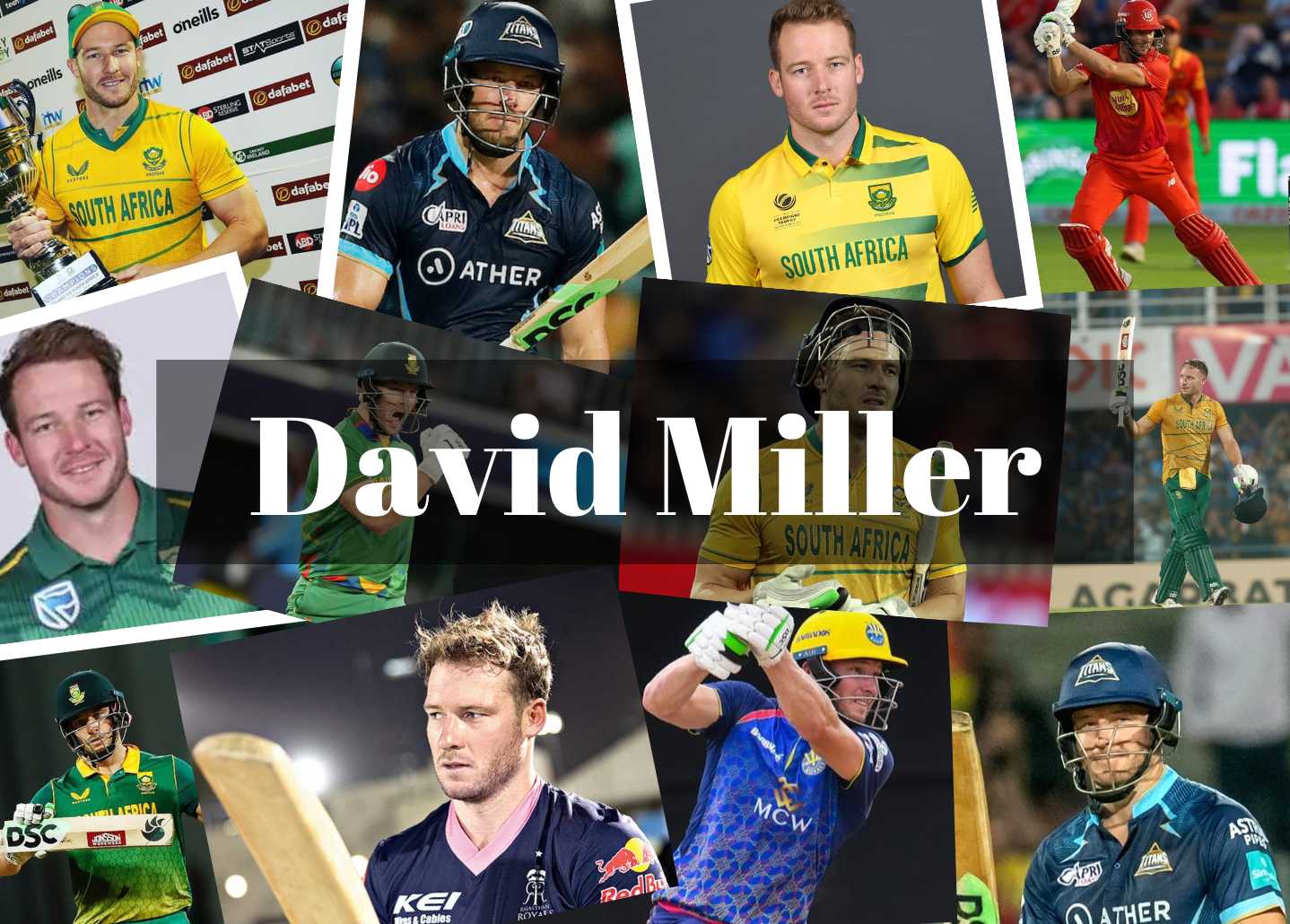 David Miller's Biography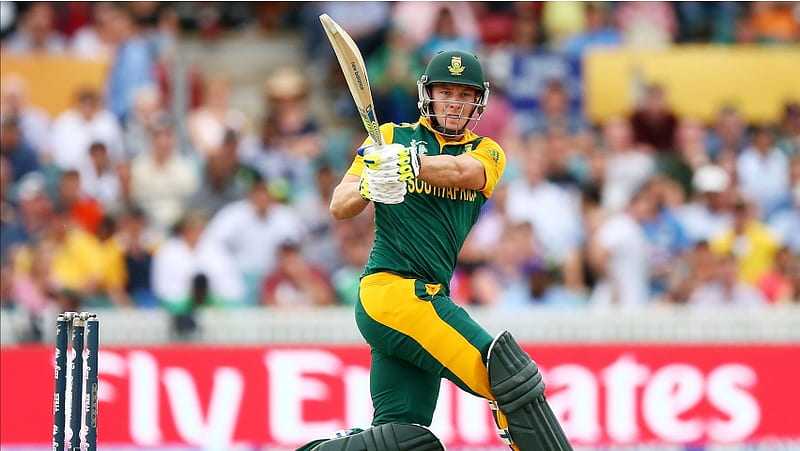 David Miller is a South African cricketer. David Miller was born on 10 June 1989. David Miller's birthdate is 10 June 1989. David Miller's full name is David Andrew Miller. David Miller's age is 33 years old as of 2022. David Miller's hometown is Pietermaritzburg, South Africa. David Miller's height is 5.11 Feet.

Cricket player David Andrew Miller is from South Africa and was born on June 10, 1989. He now competes in limited overs cricket for KwaZulu-Natal and the South African national side. He is a powerful left-handed middle order hitter who also occasionally keeps wickets.

He participates in domestic cricket for the Dolphins, served as captain of Kings XI Punjab in the Indian Premier League previously, and represents South Africa in both ODI and Twenty20 international matches. Miller made the announcement that he would no longer be available to play first-class cricket in September 2018.

David Miller Family and David Miller Education
David Miller's father is Andrew Miller. David Miller's Mother is not known. David Miller's has one brother and one sister. David Miller's school is not known. David Miller's college is Maritzburg College.

Talk To Similar Celebrities
David Miller's girlfriend
David miller wife is no one as he is not married. Although David Miller has a girlfriend. David Miller's girlfriend name is not known in public eye.

David Miller Cricket
David Miller has been part of these Cricket teams, South Africa, Punjab Kings, Durham, Yorkshire, Uthura Rudras, Chittagong Kings, Dolphins, South Africa A, Saint Lucia Kings, Knights, Glamorgan, World XI, Bloem City Blazers, Winnipeg Hawks, Jamaica Tallawahs, Durban Heat, Hobart Hurricanes, Rajasthan Royals, Dambulla Viiking, Peshawar Zalmi, Gujarat Titans, Welsh Fire, Barbados Royals, Paarl Royals, Morrisville Samp Army

Miller is a left-handed hitter who excels at striking for power. In the 2007–08 season, he made his Dolphins debut at the age of 17. During that season, when the Dolphins finished fifth, he only averaged 12.33. When runs came off his bat in the 2009–10 season, he was able to turn things around. He concluded with 374 runs, despite the fact that the outcomes were not particularly favourable for his squad. He was chosen to play for South Africa 'A' in a limited overs series against Bangladesh 'A,' and he continued his strong play by amassing 195 runs in five games at an average of 65.

He was called up to the South African national squad for the West Indies tour in May and June 2010 as a result of his regular performances. South Africa was having a difficult time because they had not advanced to the World T20 semifinals in 2010. Miller was one of the players whom the selectors took into consideration when they were searching for new faces. In the T20I, he made his debut in North Sound, Antigua.

In the thirteenth over, South Africa was in trouble at 59/5. Miller entered the scene with impressive poise. He blasted his third international cricket ball for a six and scored 33 runs off of just 26 balls. Together, he and Johan Botha contributed 57 runs to South Africa's 120/7 total.

Miller then played in his first ODI against the West Indies and contributed with the bat toward the end of the innings. Both the T20Is and ODIs he played against Zimbabwe in October saw him maintain his strong form. He scored his first fifty throughout that ODI series off just 30 balls. He continued to perform for Durham in the domestic English circuit. He was a reliable batsman who once scored a valiant 54 off just 41 balls against Yorkshire while playing in a losing cause.

David Miller Stats (as of October 2022)
David Miller Controversies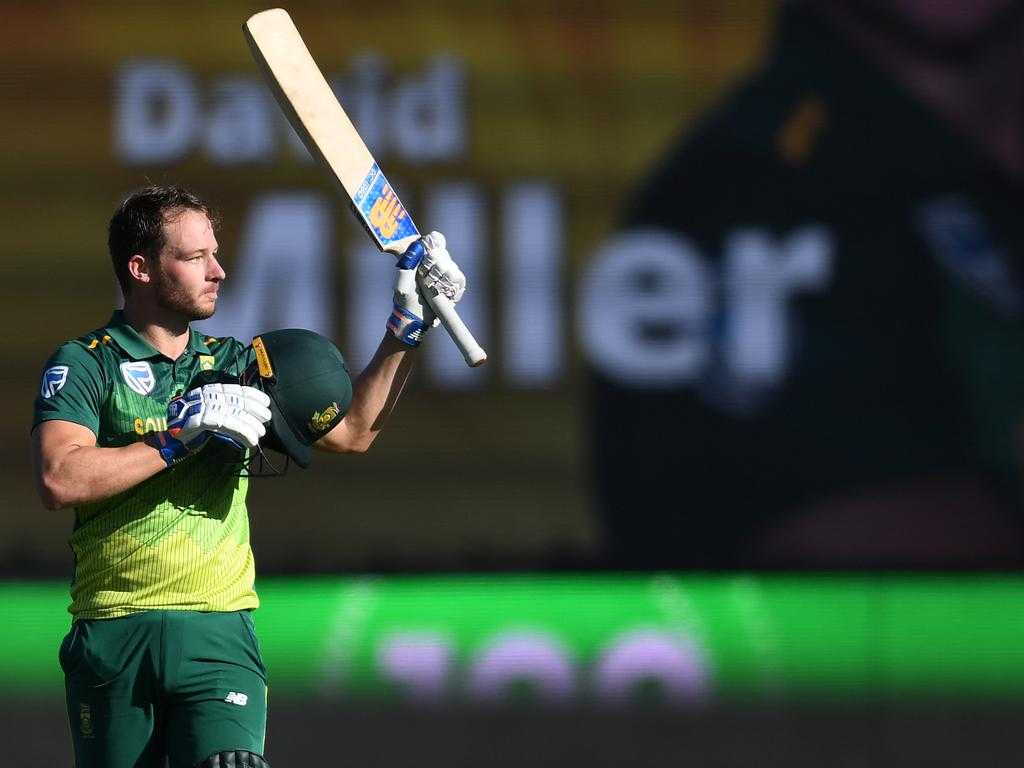 David Miller, who was 41 at the time, was ruled out LBW by umpire Aleem Dar off the bowling of Glenn Maxwell in the 33rd over of the South African innings. After much debate, South African captain Faf du Plessis requested DRS, but the bewildered umpire Dar didn't react. Miller then crossed his right arm over his left, the person who should have decided on DRS (both considerably low to draw in conclusion). However, Umpire Dar followed Miller's cross-arm motion and chose to go upstairs. The ball tracking indicated that Miller would have survived if the ball had continued to miss the stumps and the ruling had been reversed.

What precisely was the issue then? Actually, there was a sizable one. According to the DRS policy, the batsman who was dismissed should be the one to make the final DRS call by clearly signaling T, not anybody else, not even the non-striker, whether or not he is the captain. In this instance, it was clear that du Plessis, the non-striker, made the decision to use the DRS and even signaled for it. Miller didn't appear confident, and the on-field umpire wasn't persuaded by his cross-arm gesture to call for a DRS.

Not only that but there was also a disagreement about how quickly the South African duo informed the umpire of their choice. Although the time limit is once again not always completely adhered to, host broadcaster Fox Sports slapped a stopped clock on it because it was a close call and it came to 18 seconds. The highest-ever ODI partnership against Australia was formed by Miller and du Plessis as they combined for 139 runs off 108 balls. Australia let up the highest number of runs since 2001 when South Africa scored 172 runs in the final 15 overs.

David Miller's Net Worth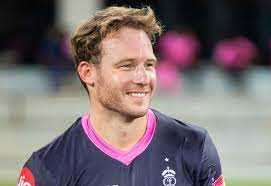 Mr. David Miller is thought to be worth $15 million in total. Over the previous few years, David Miller's net worth has increased by 170%. Cricket is the primary source of his income and wealth. Additionally, Mr. David Miller has a very high brand value and is widely regarded as the best player in the world. Additionally, he makes a sizable sum of money from the Indian Premier League and various international and national cricket matches. Mr. Miller also pays a hefty sum of money to endorse numerous brands.
South Africa is David Miller's home country. He purchased this opulent home. This real estate property is worth approximately 8 crores of Indian rupees. He also owns many real estate properties in other nations.
Vehicles: David Miller's collection of automobiles is merely average. Few of the world's top luxury vehicles are owned by Mr. Miller. David Miller is the owner of the automobile brands BMW and Audi.

David Miller's Awards
Named to the 2021 ICC Men's T20I Team of the Year.
2022 champion of the Indian Premier League
5 Interesting Facts of David Miller
In the 2013 IPL match between Kings XI Punjab and Royal Challengers Bangalore, Miller played an incredible innings of 101 not out off 38 deliveries, earning him the now-famous moniker Killer Miller. Miller destroyed the RCB bowlers, leading KXIP to a victory in the final over despite the situation seemed hopeless.
David Miller is renowned for being a devastating batsman, but in the 2015 IPL, he also unintentionally caused a major injury. Miller hit a six against Kolkata Knight Riders that struck a policeman and caused him to lose vision in one eye. Shortly later, Miller lamented the freak accident on Twitter.
David Miller has travelled the world playing cricket. He has participated in games for the Chittagong Kings, Durham, Kings XI Punjab, KwaZulu-Natal, Dolphins.
David Miller acknowledged that Australian batter Matthew Hayden served as his initial inspiration for playing cricket. When the heavy opener tore the bowlers apart, the impressionable Miller was impressed.
David Miller is not quite as well known for his bowling, despite the fact that he can give the ball a serious whack. He is a right-arm off-spinner who has only bowled three T20 overs and slightly more than four First-Class overs; he has not yet bowled in an international cricket match.
Social Media
Frequently Asked Questions