Barkha Singh Biography, Movies, Age, Net Worth, Awards, Boyfriend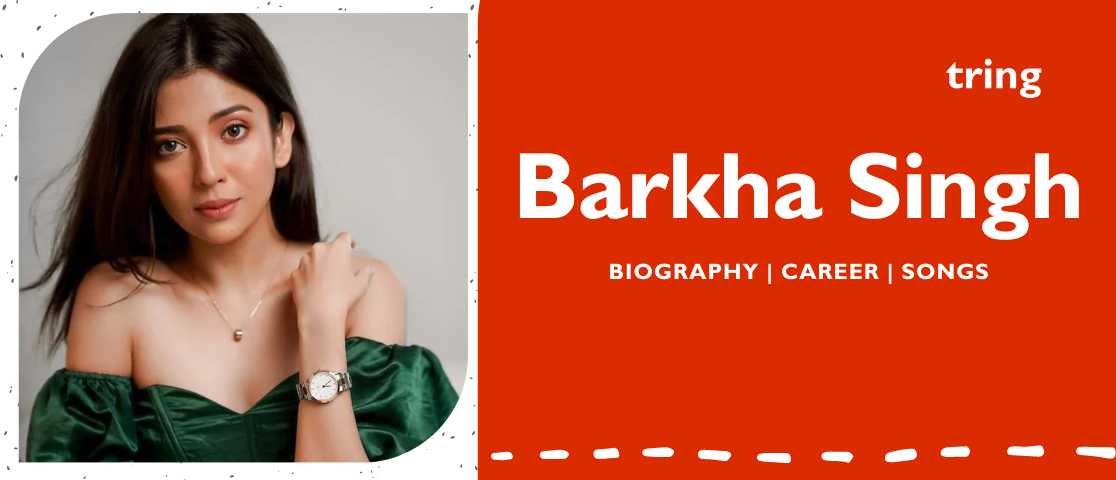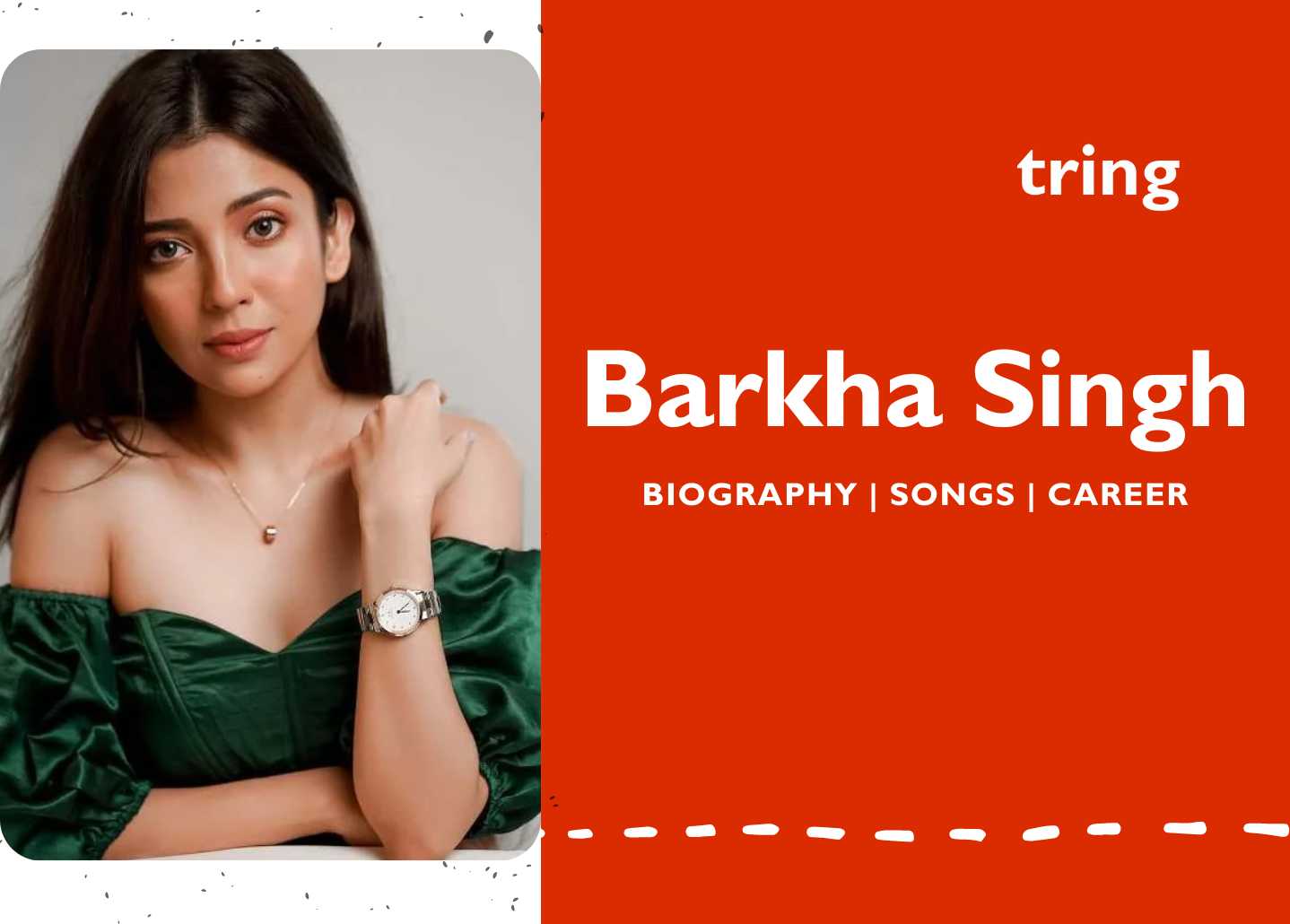 Biography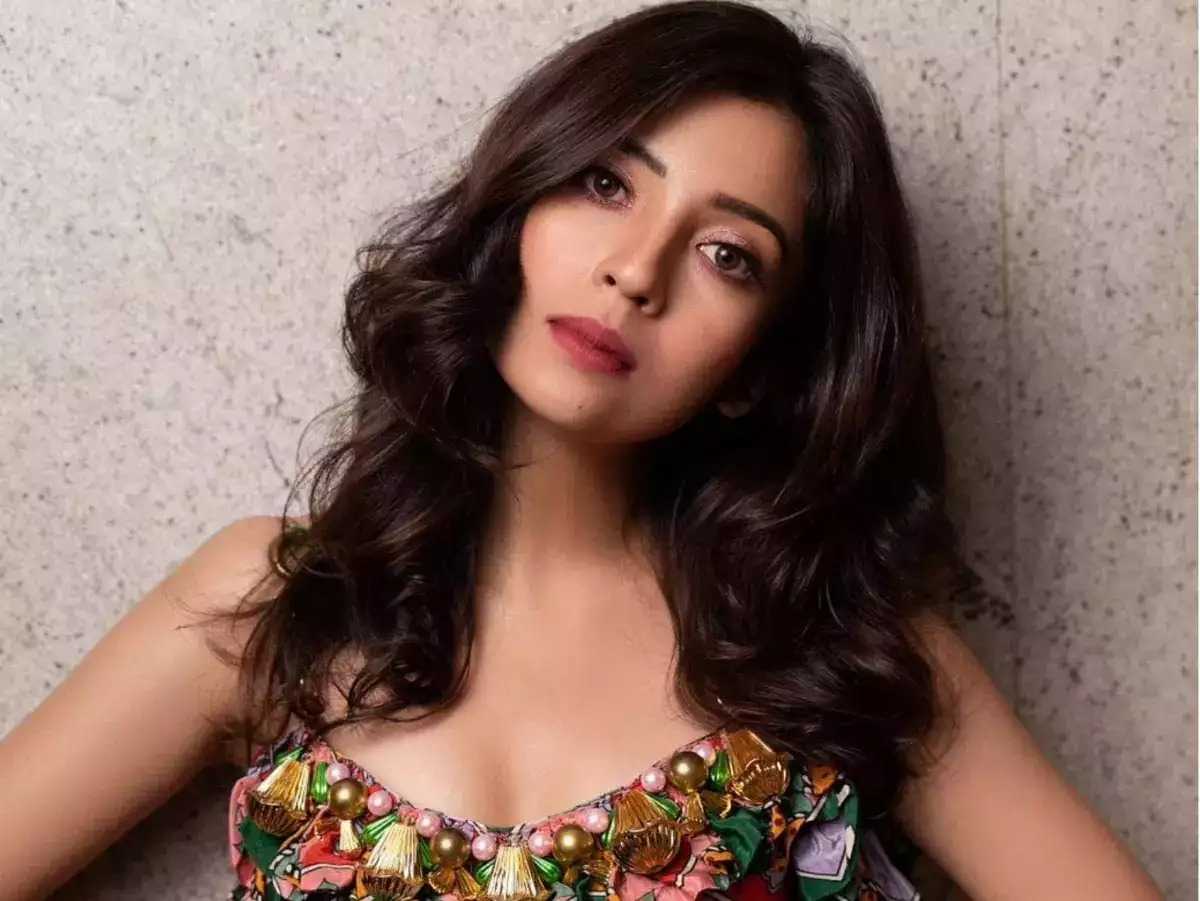 Barkha Singh is an Indian actress best known for her work in Hindi films and web series. As a child artist, she worked in films such as Mujhse Dosti Karoge! (2002) and Samay: When Time Strikes (2003). She later appeared in television shows such as Bhagyalaxmi (2015) and Girls on Top (2016).

Singh is best known for her roles in the web series Engineering Girls and Please Find Attached, as well as the films 36 Farmhouse and Maja Ma (2022). The actress rose to prominence for her role as Gia Sen in the MTV India show Girls on Top. The show made her a household name and brought her enormous popularity and fame. Her Instagram account has a large number of followers.

Age
Barkha Singh will be 31 years old in 2023. Barkha Singh was born on 3 August 1992, Born in Bikaner, Rajasthan. Her zodiac sign is Leo.

Education
Barkha Singh is a St. Xavier's College, Mumbai, graduate with honours in Mass Media. At the University of California, Berkeley, she studied Marketing and Business. She is a Sociology master's degree holder.

Career
She started her career as a Show Girls on Top Broadcast on MTV India. She also made cameo appearances in Mujhse Dosti Karoge!, Apna Asmaan, Samay: When Time Strikes, and Parineeta. She then got the chance to do a couple of TV shows as well. These include the pivotal role of Neeti in Yeh Hai Aashiqui in 2013. The following year, she appeared in MTV Fanaah as the character Vedika.

Since then, she has appeared in several TV shows, including Love By Chance (as Kaavya), Bhagyalaxmi (as Surbhi Varun Shukla), Secret Diaries: The Hidden Chapters (as Bindya), Girls on Top Gia Sen, Jaat Ki Jugni (as Jyoti), and Kaisi Yeh Yaariaan.

Barkha Singh's Movies
Mujhse Dosti Karoge!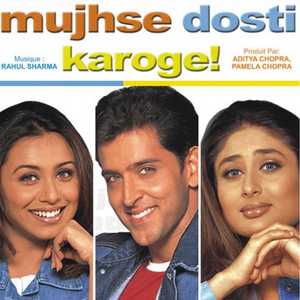 Mujhse Dosti Karoge! is a 2002 Indian Hindi-language romantic comedy film directed by Kunal Kohli and produced by Yash Chopra for his production company, Yash Raj Films. Rani Mukherji, Hrithik Roshan, and Kareena Kapoor play the lead roles, with Uday Chopra making a cameo appearance. Pooja Sahani (Mukherji), Raj Khanna (Roshan), and Tina Kapoor play three childhood friends in a love triangle (Kapoor).

The film marked Mukherji and Roshan's first and only collaboration.Barkha Singh's character, young Tina Kapoor, plays a crucial role in the film. She is shown as a happy-go-lucky child who adores her father, Raj, and is unaware of the complicated relationship between him and her mother, Pooja.
Her innocent charm and affectionate nature add an emotional depth to the story and help in establishing the bond between the three main characters.

Silence... Can You Hear It?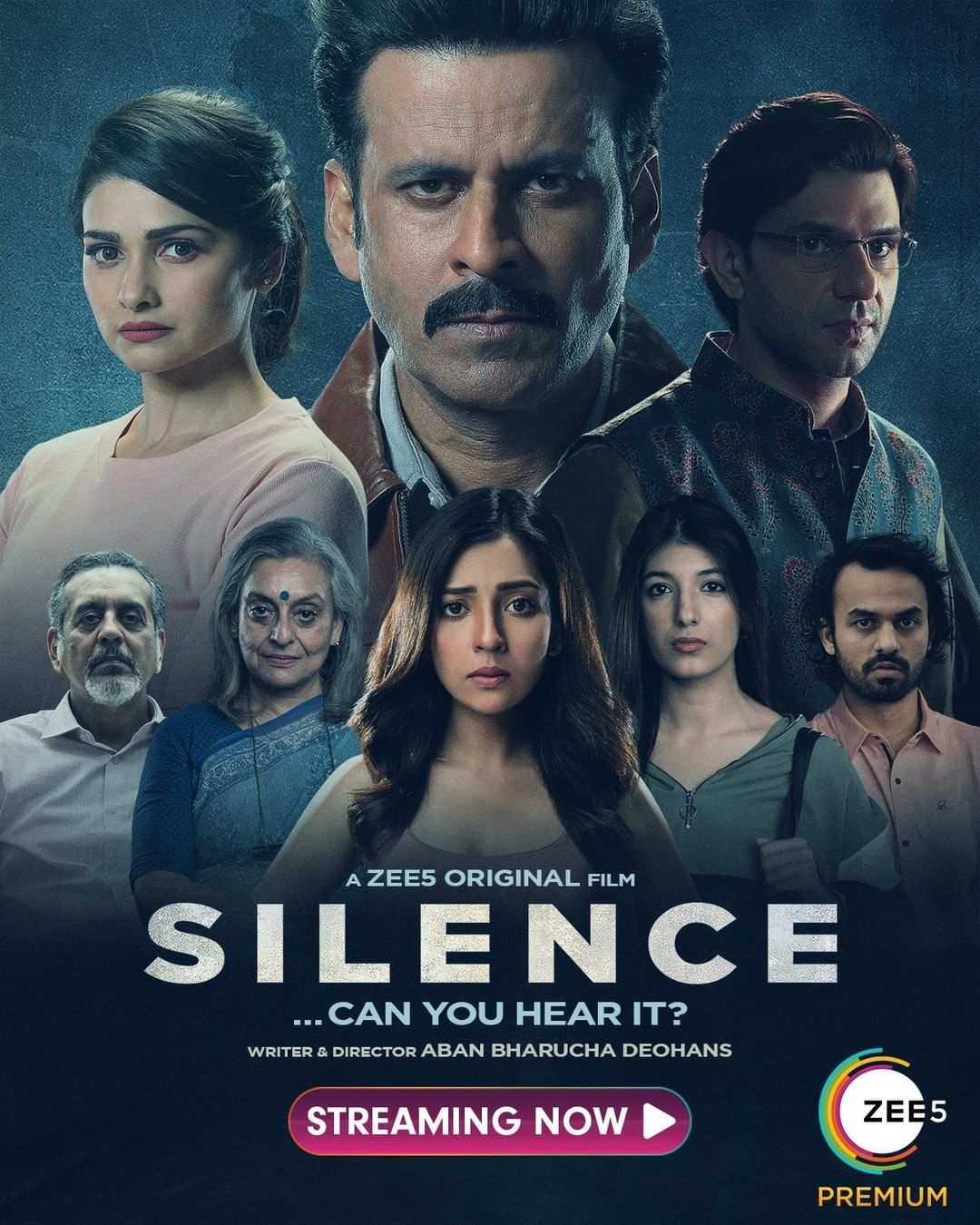 Silence... Can You Hear It? is a crime thriller that follows the investigation of a woman's murder in a secluded hill station. A retired cop, ACP Avinash Verma, played by Manoj Bajpayee, leads the investigation. He is accompanied by a team of officers, including Sanjana Bhatia, played by Prachi Desai, and Neha Singh, played by Sahil Vaid.

The plot thickens as the team delves deeper into the case and uncovers shocking secrets about the victim and her family. As they get closer to the truth, they realize that the killer is among them, and time is running out. The movie has received positive reviews for its gripping storyline, engaging performances, and suspenseful plot twists

Maja Ma
Anand Tiwari's Maja Ma is a 2022 Indian Hindi-language drama film. Madhuri Dixit, Gajraj Rao, Ritwik Bhowmik, Barkha Singh, Srishti Shrivastava, and Simone Singh star in the film. The film will be released on Amazon Prime Video on October 6, 2022.

Pallavi Patel is a simple housewife who is well-known for her cooking and dancing and lives in a housing society. Manohar Patel, her husband, is the society's chairman. Pallavi's daughter is pursuing a doctorate in sexuality and gender identity. She is also a supporter and advocate for LGBTQIA+ rights.

Esha Hansraj is in love with her son, who lives in America. Pallavi's world revolves around her family. When Pallavi is questioned about her sexuality, her world and family begin to crumble.

Must Watch Web Shows of Barkha Singh
Kaisi Yeh Yaariaan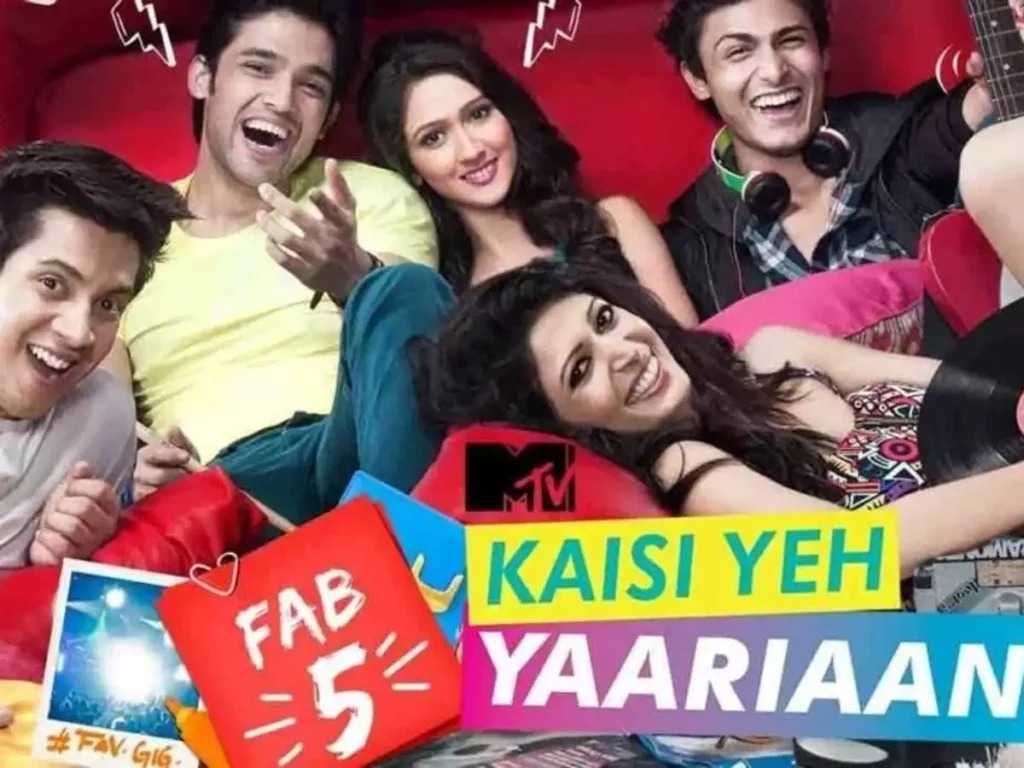 Company BBC Kaisi Yeh Yaariaan is an Indian television show that aired on MTV India from July 21, 2014, to December 31, 2015. A third season premiered on Voot on May 15, 2018, followed by a fourth season on December 2, 2022. The show's central theme is the importance of friendship in addition to other types of relationships, such as romance and family relationships.

In the show, Barkha Singh played the character of Soha Khurana, a beautiful and charming girl who had her sights set on Manik Malhotra, played by actor Parth Samthaan. Soha was introduced in the second season of the show and quickly became one of the most popular characters among fans.

Barkha Singh's portrayal of Soha was praised by audiences and critics alike. Her chemistry with Parth Samthaan was also appreciated, and the two actors shared a great on-screen rapport. Her character was an interesting addition to the show, and she brought a new dimension to the storyline.

Engineering Girls
'Engineering Girls', a web series that was released in 2018. The series is about three girls who are studying engineering and the challenges they face in a male-dominated field. Barkha Singh plays the role of Sabu, one of the main characters in the series.

Sabu is a smart and ambitious girl who is always striving to do her best. She is confident, and outspoken, and never shies away from expressing her opinions. Sabu is also a supportive friend and always stands up for her friends when they need her. Overall, Barkha Singh's role in 'Engineering Girls is an essential part of the show's success.

Her portrayal of Sabu is authentic, relatable, and inspiring. Her performance, combined with her excellent writing and direction, makes 'Engineering Girls' a must-watch for anyone who is looking for a show that celebrates women in STEM fields.


Please Find Attached
Barkha Singh played the role of Riddhi, a career-oriented and ambitious woman in the Indian web series 'Please Find Attached'. The show follows the lives of three young professionals - Shaurya, Sanya, and Riddhi - as they navigate through their personal and professional lives in Mumbai.

Riddhi is a senior content writer at a digital marketing agency, and she takes her job seriously. She is passionate about her work and wants to make a name for herself in the industry. However, she faces several challenges at her workplace, including a sexist boss and a difficult client.

Overall, Barkha Singh's role in 'Please Find Attached' is an essential part of the show's success. Her portrayal of Riddhi adds depth and substance to the series, making it an engaging and entertaining watch.

Career Timeline
Net Worth
Barkha Singh's net worth ranges between $1.5 million and $5 million (USD). Barkha's main source of income is from singing, acting, and brand sponsorship. Singh has appeared in several web series, TV shows, and movies, which have contributed to her wealth.

She is also a popular social media influencer, with a significant following on platforms like Instagram and YouTube, which adds to her earnings. Singh has endorsed brands like Cadbury, Garnier, and Tata Sky, among others. She has also been part of several ad campaigns and print shoots.

6 Interesting facts about Barkha Singh
Barkha began her acting career as a child artist when she was four years old.
She appeared in numerous commercial advertisements for well-known brands such as Cadbury, Coca-Cola, Clinic Plus, and others.
She has appeared in a number of Bollywood films as a child actor, including Mujhse Dosti Karoge! (2002), Samay: When Time Strikes (2003), Parineeta (2005), Apna Asmaan (2007), and others.
She was also a VJ (Video Jockey) for Channel V India.
She adores animals.
Barkha is a social media influencer who has a large following on Instagram and other platforms. She is well-known for her interesting posts and frequently shares photos and videos from her personal life.
Profile Summary
Social Media
Frequently Asked Questions