Arya | Movies, Biography, Family, Net Worth, Career, Age

Zeenat Sayyed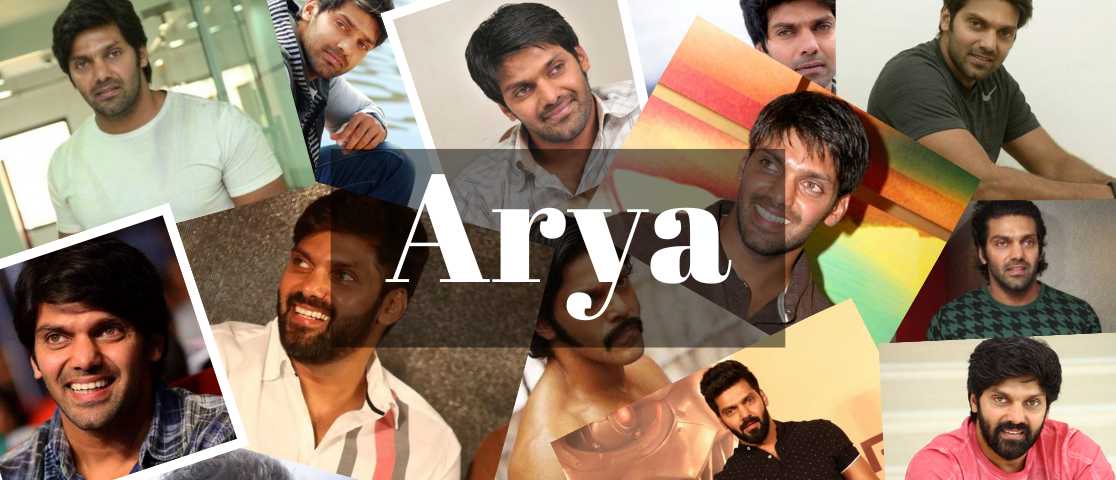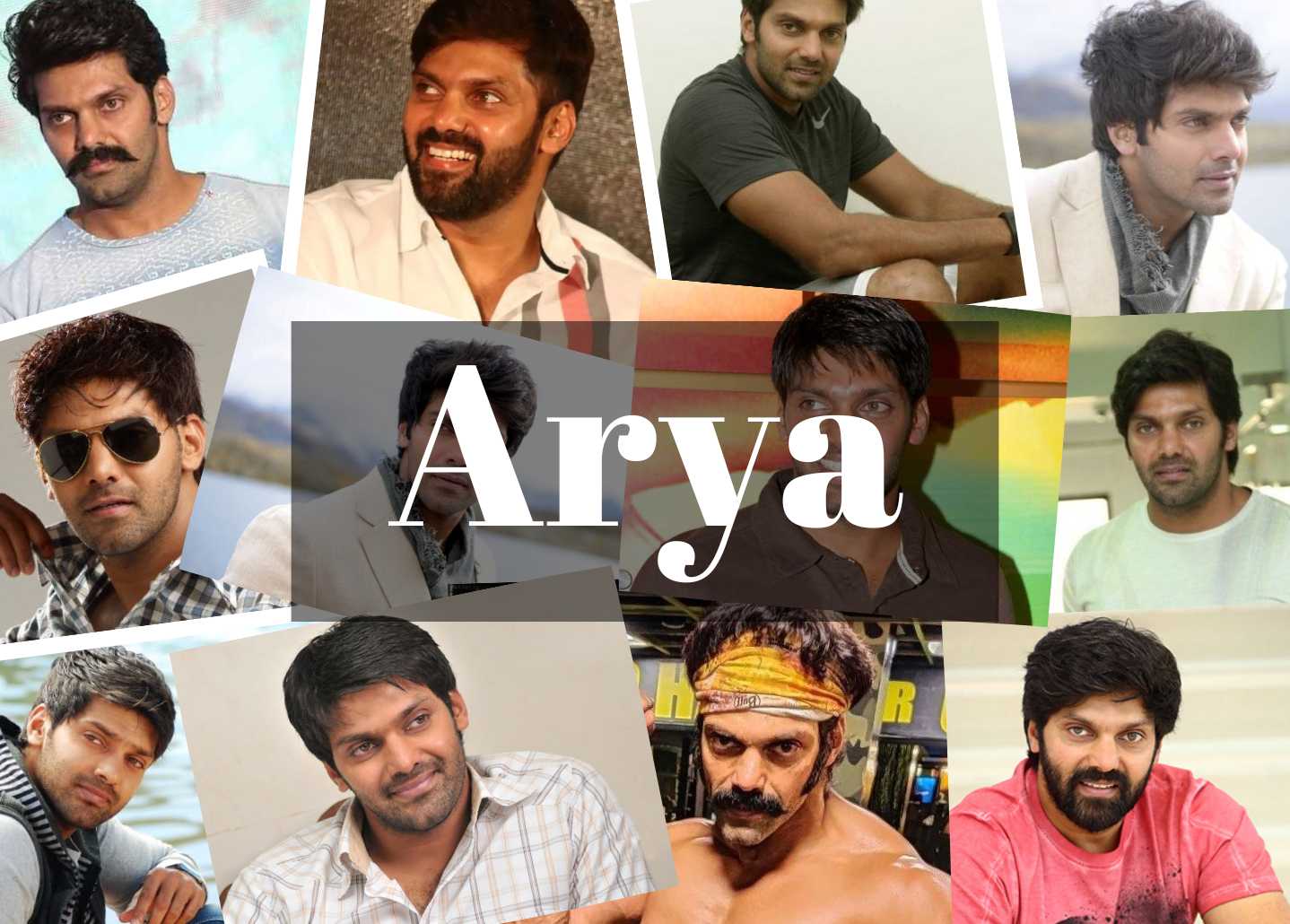 Arya's Biography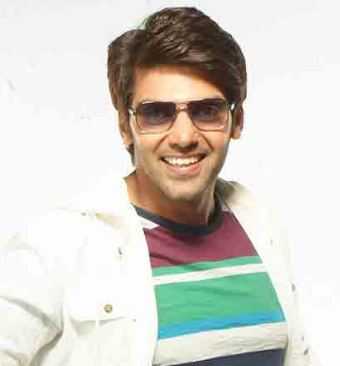 Arya is an Indian actor and producer. The full name of Arya is Jamshad Cethirakath is most known for his work in Tamil films. Arya has been nominated for two Filmfare Awards and two Vijay Awards and won the Filmfare Award for Best Male Debut - South.

He was listed on the Forbes India Celebrity 100 for 2015, a ranking of the highest-paid Indian celebrities. Arya's Birthday is on the 11th of December. Arya's Zodiac Sign is Sagittarius. Arya's Birthplace is Thrikaripur, Kerala, India. Arya's Birthyear is in 1980. As of 2022, Arya is 41 years old. Arya's Nickname is Jammy.

Arya achieved stardom by playing villains in Pattiyal and Arinthum Ariyamalum, both directed by Vishnuvardhan, in 2005. (2006). He later received favorable reviews for his performance as an Aghori in Bala's Naan Kadavul (2009). The historical drama Madrasapattinam (2010), the comedy Boss Engira Bhaskaran (2010), and Atlee's family movie Raja Rani all saw increased box office success for Arya.

Arya began his career as a computer engineer, but his love of movies led him to model before making his acting debut in Jeeva's Ullam Ketkumae, which also featured Asin Thottumkal and Pooja Umashankar. Arya follows Islam Culture, Customs, and Traditions.
Claim Your FREE Celebrity Shoutout
✕
Claim Now!
Arya's Childhood and Arya's Education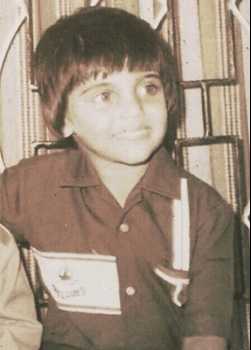 In 1980, Arya was born in Trikaripur, Kerala. Arya was brought up in Muslim Family. After attending SBOA Matriculation and Higher Secondary School in Chennai, he attended Crescent Engineering College in Vandalur, Chennai, where he received his engineering degree. Sathya, his younger brother, has also made appearances in Tamil movies.

Arya rode in the Vätternrundan Motala bike race and took first place. Arya was the potential groom on the Colors Tamil program Enga Veetu Mapillai, which featured 16 contestants in pursuit of the ideal bride. Arya's Father's Name is Umar Cethirakhat. Arya's Mother's Name is Jameela Cethirakhat.
Talk To Similar Celebrities
Arya's Affairs and Relationships
Nayanthara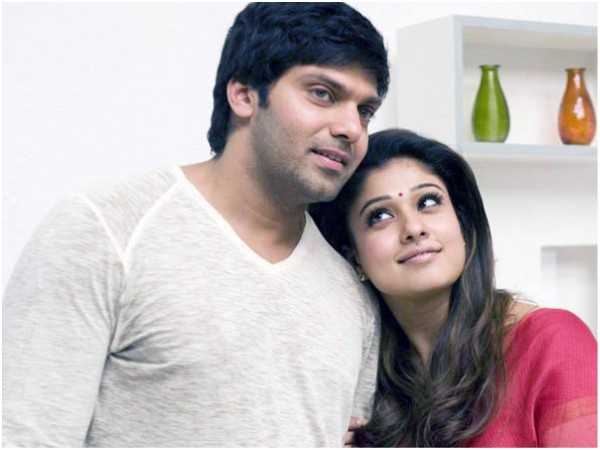 Arya discusses Nayanthara in detail. There has always been talked about the relationship between the two actors ever since the success of Boss Engira Bhaskaran, in which Arya and Nayanthara costarred. Following her breakup with Prabhu Dheva, Nayanthara is making a comeback and is currently starring in a number of movies, including Atlee's Raja Rani and Vishnuvardhan's Valai opposite Arya. While much has been made of their connection, Arya lately seems to concede that he does indeed like Nayanthara very much.

He reportedly said that his friendship with Nayan was unique and that, out of all the female characters he is acquainted with, Nayanthara is the one with whom he is most honest. Nayanthara, however, has denounced those rumors and said she will no longer fall in love. Following a difficult breakup with Simbu, Nayanthara fell in love with the director-choreographer Prabhu Deva while they were filming Vijay's Villu. But just before their wedding, her romance with Prabhu also came to an end. Nayanthara has made it plain that she won't date again and would only focus on her movies. I have only recently started focusing on my career. Tamil and Telugu movies are keeping me occupied. It's not in the cards for me to fall in love anymore, She stated.
Arya's Marriage Story and Arya's Family
Arya announced his engagement to actress Sayyeshaa on February 14, and the two were wed on March 10 in accordance with Muslim customs. While collaborating on their movie Ghajinikanth, the pair fell in love. But only when they were filming the movie were they, close friends. However, Arya admitted in an interview that Sayyeshhaa was the first person he fell in love with after Ghajinikanth. Her maturity appealed to him.

The pair tweeted an official confirmation of their March wedding on Valentine's Day of 2019. We're thrilled to share the most wonderful day of our lives with you, with the blessings of our parents and family. This March, we're getting married! In our new path toward happiness and companionship, we ask for your love and blessings. Sayyeshaa and Arya, Read the declaration.For the wedding, Sayeshaa donned a lovely red lehenga, and Arya brilliantly complemented her in a dark sherwani.

The actor participated in a reality program that sought to pair him with the ideal woman. However, the actor decided to get married to an actress who was 16 years his junior! Yes, Arya wed Sayyeshaa and ruined everything.

The actor participated in a reality program that sought to pair him with the ideal woman. However, the actor decided to get married to an actress who was 16 years his junior! Yes, Arya married Sayyeshaa, shattering all the myths about the ideal age difference between a pair. Many made fun of the couple, but as the saying goes, nothing can stand in the way of a couple that is madly in love and wants to spend the rest of their lives together. The pair are enjoying their happily ever after, and each of their pictures provides tremendous couple motivation.
Arya's Career
Arya was approached by filmmaker Jeeva in 2003 while working as an assistant software developer to audition for his film Ullam Ketkumae. The two had previously shared a neighborhood. Jeeva gave Arya the stage name when she agreed to work on the project. The movie was pushed back. As a result, Arya made his screen debut as Kutty in Arinthum Ariyamalum by Vishnuvardhan.
Arya's First Movie: Arinthum Ariyamalum (2005)
Vishnuvardhan wrote and directed the 2005 Tamil-language crime action movie Arinthum Ariyamalum. Adithya, Sangili Murugan, Krishna, and Yog Japee also have significant roles in the film, in addition to actors Navdeep, Prakash Raj, and newcomers Arya and Sameksha. Yuvan Shankar Raja composed the music for the movie. The movie was made by Punnagai Poo Geetha, an RJ at THR Raaga in Malaysia. The movie opened in theatres on May 20, 2005. It finished a 175-day box office run. Filmfare Award for Best Male Debut - South for Arya was eventually given to the movie. The movie was made available on Blu-ray in the UK in 2015.
Naan Kadavul (2009)
Bala co-wrote and directed Naan Kadavul, an arthouse action movie in Tamil that was released in 2009. The movie is based on Jeyamohan's Yezhaam Ulagam, a Tamil novel for which he also wrote the dialogue. Arya and Pooja appear in the movie.

Background music and the soundtrack for the movie, which was produced by K. S. Sreenivasan and co-distributed by Vasan Visual Ventures and Pyramid Saimira, were written by Ilaiyaraaja. Suresh Urs handled the editing, and Arthur A. Wilson handled the cinematography. The movie, which had been in production for more than three years, was ultimately shown on February 6, 2009. The movie garnered positive reviews after its release and was recognized with two National Film Awards, including the Best Director Award for Bala, four Vijay Awards, three Tamil Nadu State Film Awards, and two Filmfare Awards. Additionally, it was screened at film festivals like the 2011 Beloit International Film Festival and the 2010 Fantastic Fest.
Avan Ivan (2011)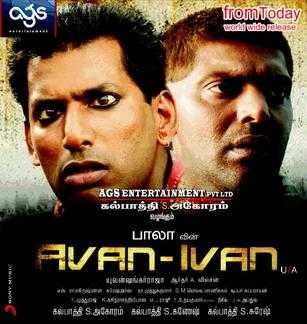 Avan Ivan is a 2011 Indian comedy-drama film in the Tamil language that was written and directed by Bala. This is Bala's fifth full-length film to bear his name. Vishal and Arya play the lead characters in the movie; other cast members include G. M. Kumar, R. K., Madhu Shalini, Janani Iyer, and Ambika. Yuvan Shankar Raja composed the soundtrack for the Kalpathi S. Agoram-produced movie, which also has editing by Suresh Urs and cinematography by Arthur A. Wilson. Avan Ivan depicts the relationship between two boisterously playful half-brothers against the sceneries of Theni. Eros International reports that it did well at the box office.

Alongside Vishal, he played the lead character of Kumbedran Sami. Arya is a perfect foil for Vishal — his brash demeanour and genuine affection for his stepbrother come out well in many of the scenes — and he deserves appreciation for taking on a role that isn't as heroic as Vishal's and presenting it convincingly, according to The Hindu critic. The film debuted to mixed reviews, but the lead actors' performances won praise.
Raja Rani (2013)
Raja Rani, also known as The King and Queen, is a 2013 Indian Tamil-language romantic drama movie that was helmed by Atlee. Arya, Jai, Nayanthara, and Nazriya Nazim star in the AR Murugadoss-produced movie, which also has Sathyaraj, Santhanam, and Sathyan in supporting parts. The 1986 Tamil film Mouna Ragam and the 2007 Kannada film Milana served as major inspirations for the film's central plot.

On September 27, 2013, the movie was released, and it was well-received. It was recreated in Odia as Tu Je Sei in 2016 and in Bengali as Shudhu Tomari Jonyo in 2015.
Double Barrel (2015)
Lijo Jose Pellissery is the writer and director of the 2015 Indian Malayalam-language indie gangster spoof film Double Barrel, popularly known as Eratta Kuzhal. The movie, which is co-produced by Prithviraj Sukumaran, Santhosh Sivan, Arya, and Shaji Nadesan under the banner of August Cinema and Lijo Jose Pellissery under the banner of Amen Movie Monastery, stars Prithviraj Sukumaran, Indrajith Sukumaran, Arya, Chemban Vinod Jose, Sunny Wayne, Swathi Reddy, Isha Sharvani, Parvathi Menon Music was written by Prashant Pillai, and cinematography was handled by Abinandhan Ramanujam. The production of Double Barrel is thought to have cost 26 crore rupees ($3.3 million).
Kaappaan (2019)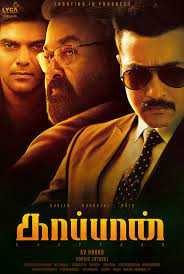 Action thriller Kaappaan is a 2019 Tamil-language movie that was written and directed by Pattukkottai Prabakar. Produced by Lyca Productions, it features Sayyeshaa, Samuthirakani, Poorna, Boman Irani, and Chirag Jani in supporting roles alongside Suriya, Mohanlal, and Arya.

The story centers on Kathir, a member of the Special Protection Group (SPG), who battles to keep the Prime Minister safe from an unidentified guy who wants to kill him. On September 20, 2019, the movie was seen in theatres, to mixed reviews from critics. In spite of this, it was financially successful, earning 100 crores at the box office. K. V. Anand directed it as his last project before passing away on April 30, 2021.
Arya's Upcoming Movies
Bhale Tammadu
The action-drama translation in Telugu will be called Bhale Thammudu. The heartwarming story of two brothers is the core of the movie. We chose to release the movie in Telugu as well because it has been a recurrent theme in Tollywood. The movie is packed with masala, action, and other commercial features that are often well-liked by local audiences.
Santhana Devan
A Tamil action sports film based on Jallikattu is called Santhana Devan. Arya, Sathya, and Ameer play the main characters in the Ameer Sultan-directed film, which also features a large ensemble cast.
Arya's Career Timeline
Arya's Controversies
Cheating Allegation Controversy
After pledging to marry a woman of Sri Lankan descent in Germany, Arya got himself into trouble and suffered from emotional stress after she accused him of defrauding her of 70 lakh euros. According to reports, Vidja has turned up a screenshot of her WhatsApp conversation with Arya and asserted that she had barred the publication of Arya's movies. Vidja made the complaint through a lawyer based in Germany, and the case was heard yesterday. The case was postponed to August 17 after the court reportedly instructed the police to gather further data following the hearing. Surprisingly, neither Arya nor his group has argued against the actor's case.

The Central Crime Branch (CCB) of the Chennai City police apparently became convinced that it appeared to be the work of someone impersonating the actor after questioning him. Although the actor is said to have been outraged, a close friend warned the media that celebrities are frequently the target of blackmail. Every significant actor experiences it. Now it's Arya's turn. The reality is something we are aware of. Family and friends of Arya are unconcerned. Actor Arya exhaled in relief before disclosing the emotional agony the experience had caused him. He sent out a tweet expressing gratitude to the Chennai police and the cybercrime unit for apprehending the true cultist. It was a true mental trauma that I never spoke about. I'm grateful to everyone who supported me.
Arya's Net Worth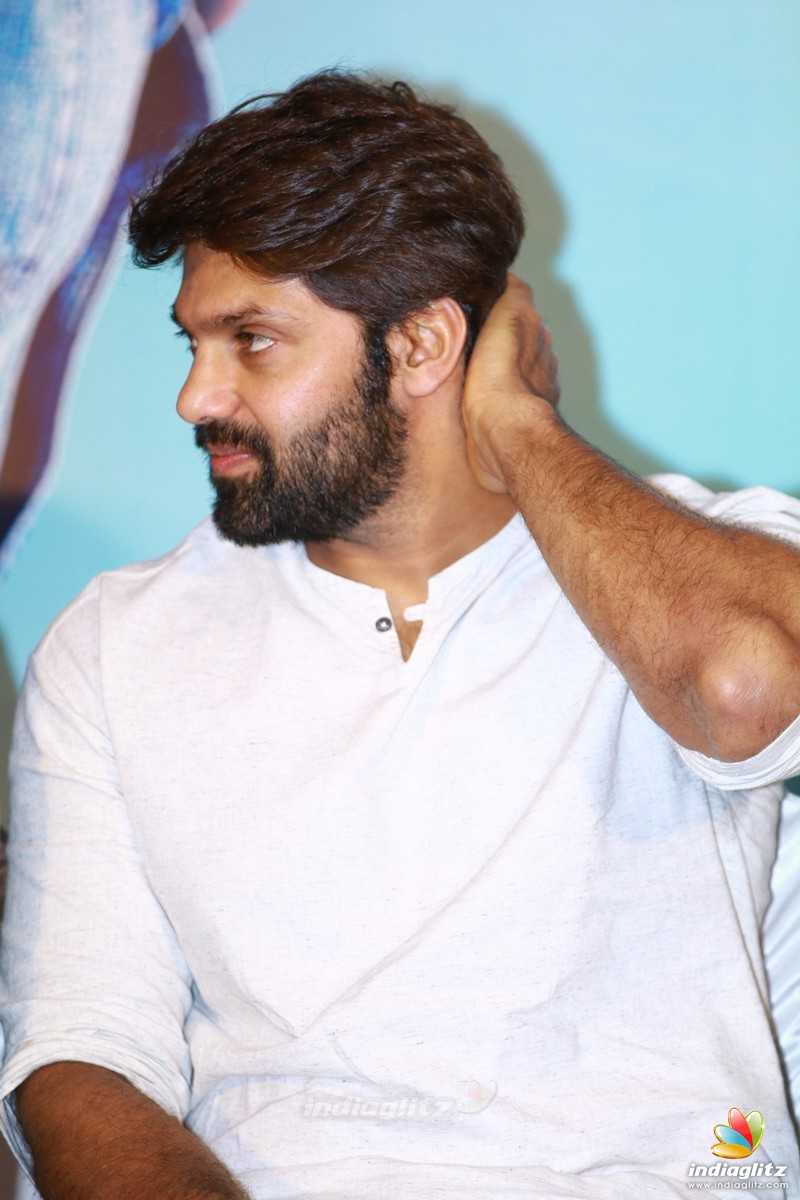 In addition to acting in several Malayalam productions, Jamshad Cethirakath, better known by his stage name Arya, is an Indian cinema actor and producer who primarily works in Tamil movies. Actor Arya was born on December 11, 1980, as Jamshad Cethirakath in India. Arya was born into a Malayali Tamil family in Trikarpur, Kerala. Sathya, his younger brother, is also an actor. He attended SBOA in Chennai for his education and Crescent Engineering College in Chennai for his degree.

In order to support lower-budget films and showcase emerging talent, Arya entered the film industry in 2010. He founded the production company The Show People, and his first project was the comedy Boss Engira Bhaskaran, in which he also acted. He then produced Suka's unfinished film Padithurai. In 2013, he made his first foray into the world of movie distribution when he acquired the FMS (Singapore and Malaysia) theatrical rights to his own film Irandaam Ulagam.

Arya has been nominated for two Filmfare Awards and two Vijay Awards and won the Filmfare Award for Best Male Debut - South. Arya represents Otto, the primary clothing brand of Pothys, in print and television advertising campaigns. Arya founded The Show People, a production business that has worked on many movies. Arya's Net Worth is $9 Million which is 71 Crores INR. His Monthly Income is 2+ Crores. Arya Charges Around 6-7 Crores for each Movie. Arya's Annual Income is 16+ Crores.
Arya's Awards and Achievements
2006- Won Filmfare Awards South-Best Debut Actor-Arindhum Ariyamalum
2010- Won Ananda Vikatan Cinema Award-Best Actor-Naan Kadavul
2013- Won Tamil Nadu State Film Awards, India-Best Actor-Raja Rani
2021-Won Ayodhya Film Festival-Best Actor-Magamuni
2022- Won SIIMA - Tamil-Best Actor: Critics-Sarpatta Parambarai
Arya's Interesting Facts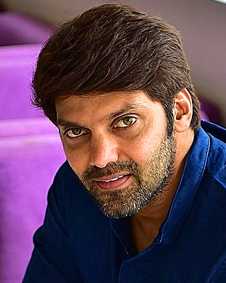 He was a software assistance engineer before going into the film business.
His father owns restaurants and won the NFL championship.
Arya competed in the Vätternrundan Motala bicycle race and took first place.
He founded The Show People, a movie production firm, in 2010.
He learned the AGORI YOGA for Nan Kadavul in about 18 days.
He owns the sea shell restaurant in Anna Nagar, Chennai.
Social Media
Frequently Asked Questions