Apoorva Arora | Biography, Shows, Age, Net worth, Movies, Birthday

Hitesh Mandot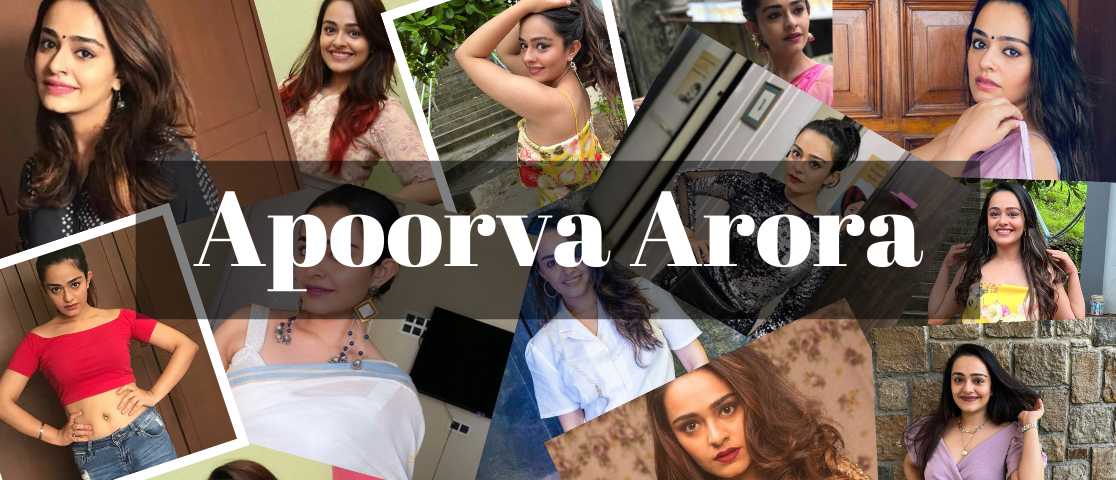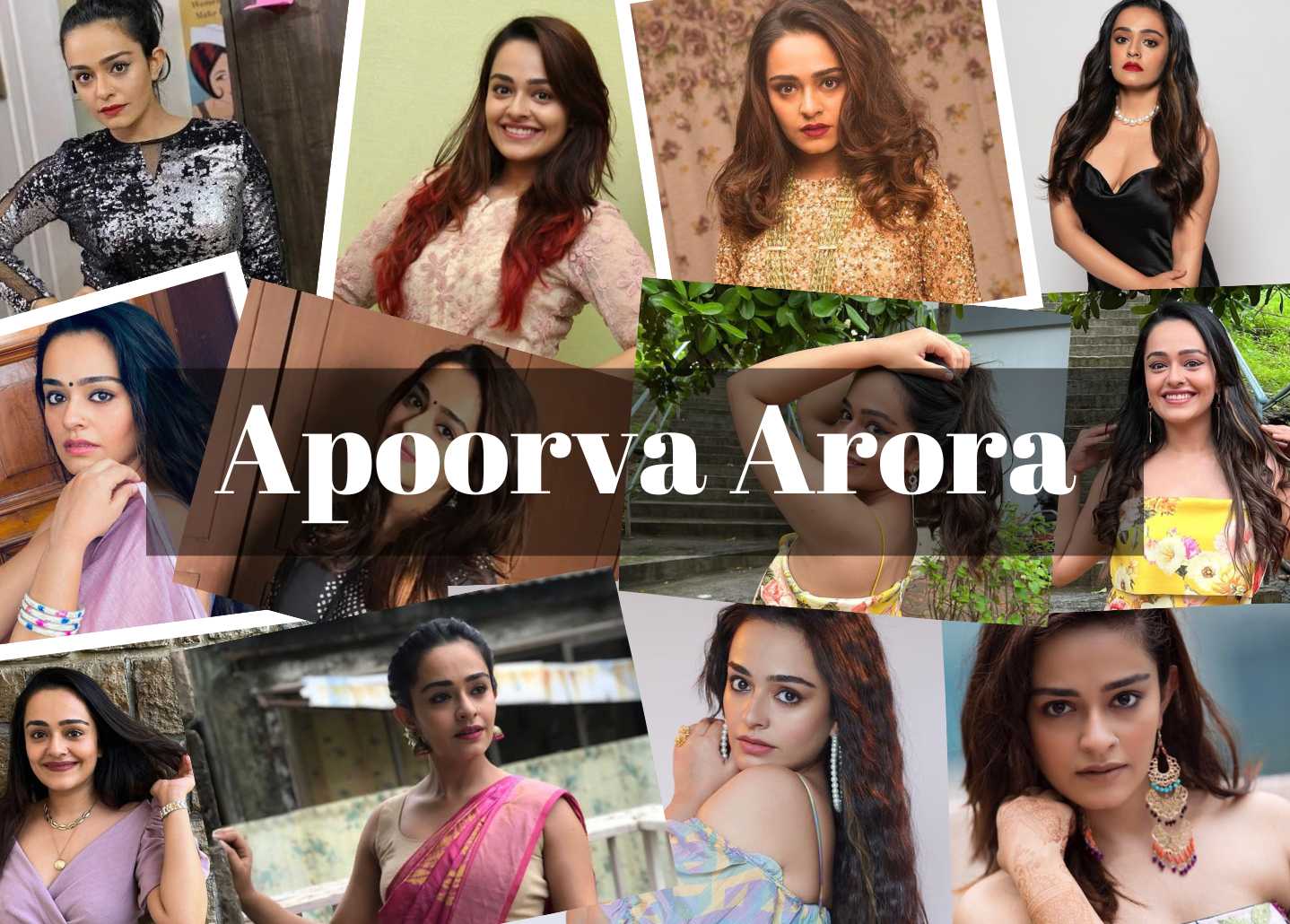 Apoorva Arora's Age and Apoorva Arora's Biography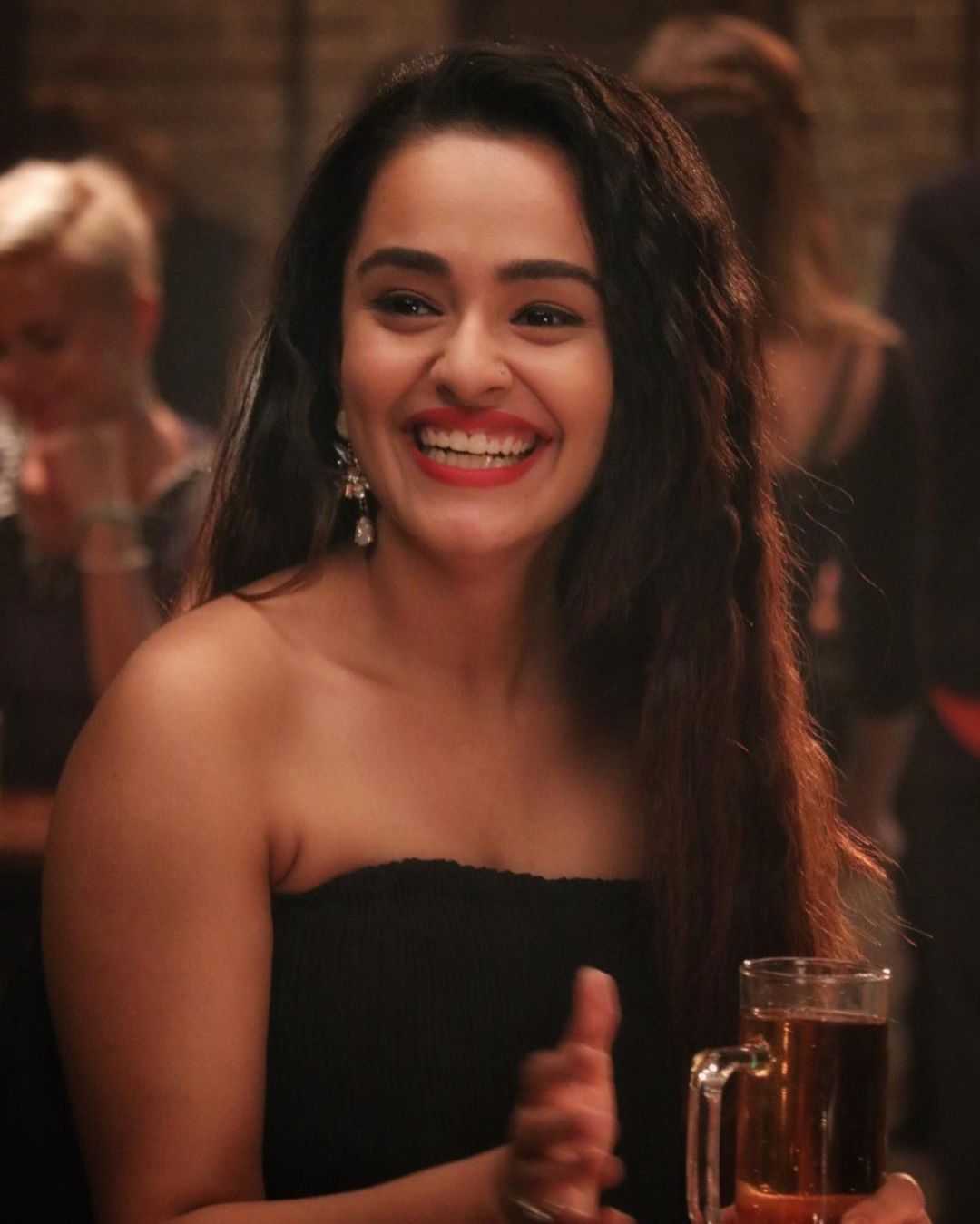 Indian actress and model Apoorva Arora makes appearances in Hindi, Gujarati, Punjabi, and Kannada movies. She has also made appearances in a number of music videos and web series. Recently she has been known for her roles in web shows. Apoorva Arora's birthdate is 5 June 1996. Apoorva Arora's age is 26 years as of 2022. Apoorva Arora's birthplace is New Delhi, India. Apoorva Arora's hometown is New Delhi. Apoorva Arora's zodiac sign is Gemini. Apoorva Arora's husband is no one as she is unmarried. Apoorva Arora's height is 5.1 feet. Apoorva Arora has one elder brother. His name is not made public yet.

She appears in films in Gujarati, Punjabi, Kannada, and Hindi. Her first film, Siddhartha, which starred Vinay Rajkumar as the protagonist, marked her entry into the Kannada cinema industry. She was mistakenly identified as the daughter of renowned Telugu actress Amala Akkineni by several viewers of the film. She received her first film part when she was 12 years old. After appearing in the Glam up and Cadbury Perk spots, she went on to star in a number of advertising campaigns and gained widespread recognition. Apoorva is one of the most in-demand faces right now. She took on the role of an explorer in the 2012 season of the documentary television program Mystery Hunters India on Discovery Kids.

She also contributes to the FilterCopy YouTube channel. Her YouTube video, Every School Romance, in which Rohan Shah also appears, received 7.5 million views in just 5 days.

Claim Your FREE Celebrity Shoutout
✕
Claim Now!
Apoorva Arora's Education
Apoorva Arora completed her graduation from Indira Gandhi National Open University in New Delhi. She has a degree of Bachelor of Arts. She has completed her schooling at the National School of Drama.

Talk To Similar Celebrities
Apoorva Arora's Boyfriend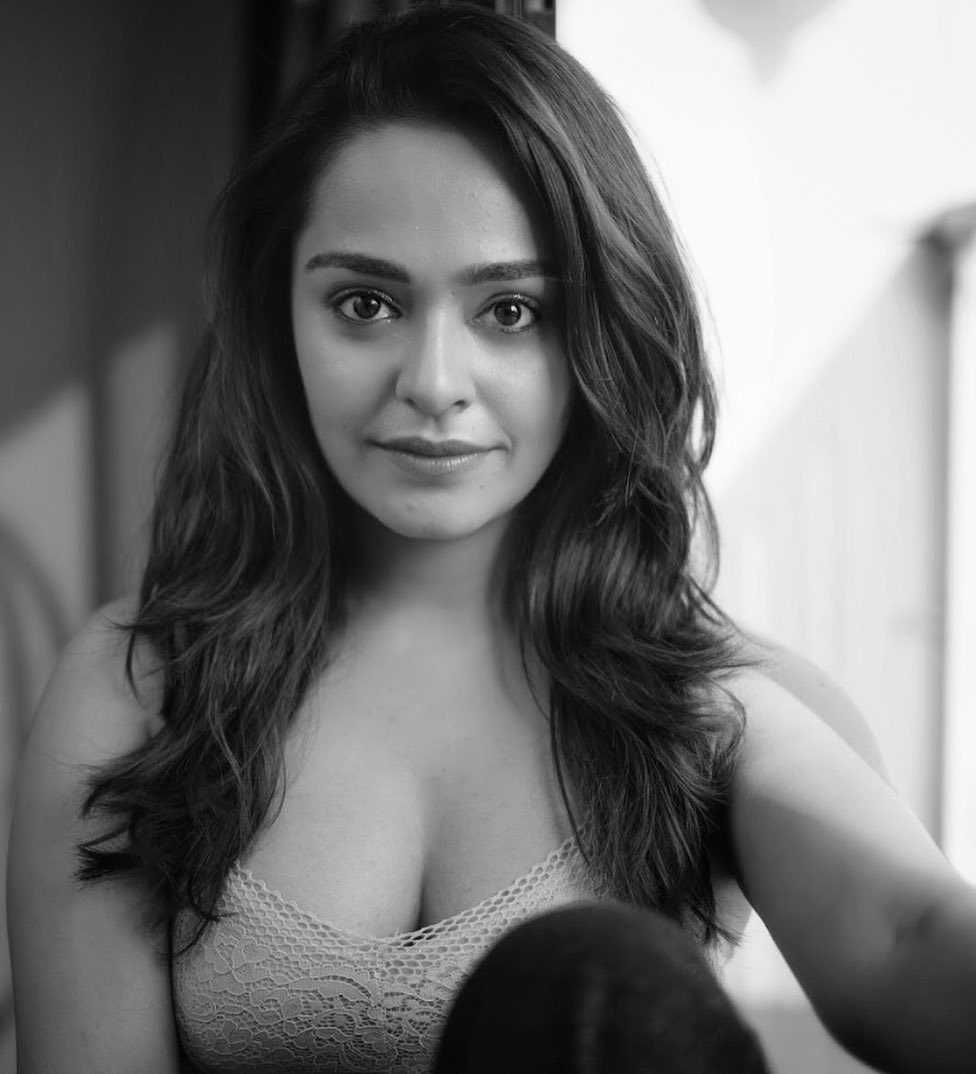 Apoorva Arora hasn't been dating anyone as of 2022. Apoorva Arora reportedly had at least 1 romance in the past, according to CelebsCouples. She hasn't been married before. Apoorva Arora currently isn't dating anyone. Our user's fact-check and validate all dating histories. Our dating statistics and bios are reliable since we use information that is readily accessible to the general public.


Apoorva Arora, like other celebrities, makes an effort to keep her personal and romantic life secret. As such, be sure to come back frequently as we'll keep this page updated with any fresh dating rumors and news. Online dating history rumors about Apoorva Aroras can be confusing. Finding out who Apoorva Arora is dating is very straightforward, but keeping track of all of her relationships is more difficult.

Apoorva Arora's Movies and Shows
Apoorva Arora's debut movie Bubble Gum
In the 1980s, Vedant, a straightforward lad in the 10th grade at Loyola School Jamshedpur, falls in love with Jenny, the daughter of a police officer. Additionally, he finds Ratan, his competition, to be annoying. He frequently visits Jenny and makes an effort to impress her father by touching his feet (a means of showing respect as per Indian traditions). Ratan always makes Vedant envious. His father is an engineer who works for Tata Steel, and Vedant's mother is a schoolteacher. His board exams are immediately following Holi, which is coming up, therefore his parents are pretty angry that he is not studying for them.

The same day, Vedant's deaf brother Vidur sends them a message informing them that he is finally returning to his hostel in Delhi after four years. They pick up Vidur from the train station the following day. Vedant is quite happy to see his brother. However, one day he forgets that Vidur is deaf and shuts the door to the house before leaving. When his parents return, they're horrified to see Vedant outside. They dial a fire truck so that the firefighter can climb up the ladder to their balcony and open the door from inside. Vedant's father, Mukund, becomes quite irate and decides that Vidur will always go out with him.

Everyone starts laughing when he brings him outdoors because of the manner he plays kabaddi. Vedant tries to strike them after becoming enraged. They complain to their father about how they were treated. One of the five movies Rajeev Masand suggested to his readers in 2011 was Bubble Gum. The movie was also included in the Hindustan Times' selection of the top movies of 2011. Among Indian critics, Bubble Gum received high praise. The film received three out of five stars from Mayank Shekhar of the Hindustan Times, who described it as a charming, uncommon, candid personal work. According to Bollywood Hungama's Taran Adarsh, The heart of Bubble Gum is in the right place. An unassuming movie that manages to transport you to a time when life was sweeter and simpler. Recommended!.

Apoorva Arora's Oh My God or OMG. (2012)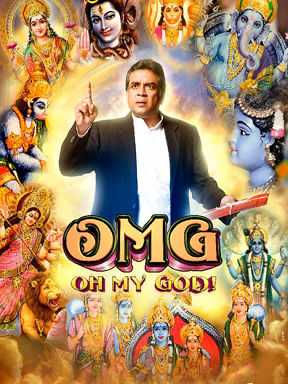 Umesh Shukla's 2012 Hindi-language satirical comedy-drama film Oh My God! was written and directed by Shukla, and it was made by Playtime Creations, S Spice Studios, Grazing Goat Pictures, and Viacom 18 Motion Pictures. The Gujarati stage drama Kanji Virudh Kanji, which in turn drew inspiration from the Australian movie The Man Who Sued God, served as the basis for the plot. The rights to this film's remake were obtained by the producers from Australian producers. The original screenplay for the movie was co-written by Saumya Joshi and Bhavesh Mandalia. Akshay Kumar, Paresh Rawal, Mithun Chakraborty, Om Puri, Govind Namdeo, Poonam Jhawer, Puja Gupta, and Mahesh Manjrekar all play significant roles in the movie.

The film, which debuted on September 28, 2012, was made on a budget of 20 crores (US$2.5 million) and received accolades for both its subjects and Rawal and Kumar's acting. With Venkatesh, Pawan Kalyan, and Shriya Saran as the main cast, the movie was remade in Telugu as Gopala Gopala in 2015. In 2016, Upendra and Sudeep starred in a Kannada remake of the film titled Mukunda Murari. With the help of Yami Gautam, Pankaj Tripathi, and Akshay Kumar, a follow-up is currently in production.

During the second IRDS Hindi Film Awards for social concern, the Institute for Research and Documentation in Social Sciences (IRDS) presented the film with the Best Hindi Film Award. The movie took home the best-adapted screenplay prize at the 60th National Film Awards.

Apoorva Arora's Documentry: Mystery Hunters India (2012)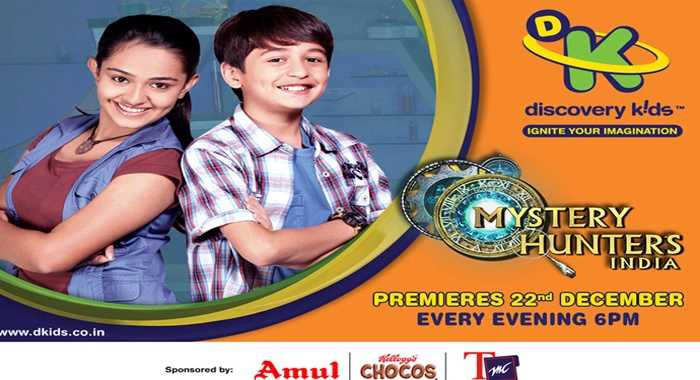 A young audience is the target audience for the Indian documentary television program Mystery Hunters India. This documentary program aired on Discovery Kids (Asia). Myleene Aga Williams and a Canadian production company created this show. Apoorva and Himanshu, two teen hosts, look into mysteries in India. Mantra, an actor and stand-up comedian, plays the role of residential skeptical scientist Doubting Dev in this program. The people that travel to various sites in India to look into mysteries are Apoorva Arora (born 1996) and Himanshu Sharma (born 1998). They figured out 24 puzzles. Apoorva assisted in unraveling the Talakad enigma.

Apoorva Arora's Movie: Holiday: A Soldier Is Never Off Duty (2014)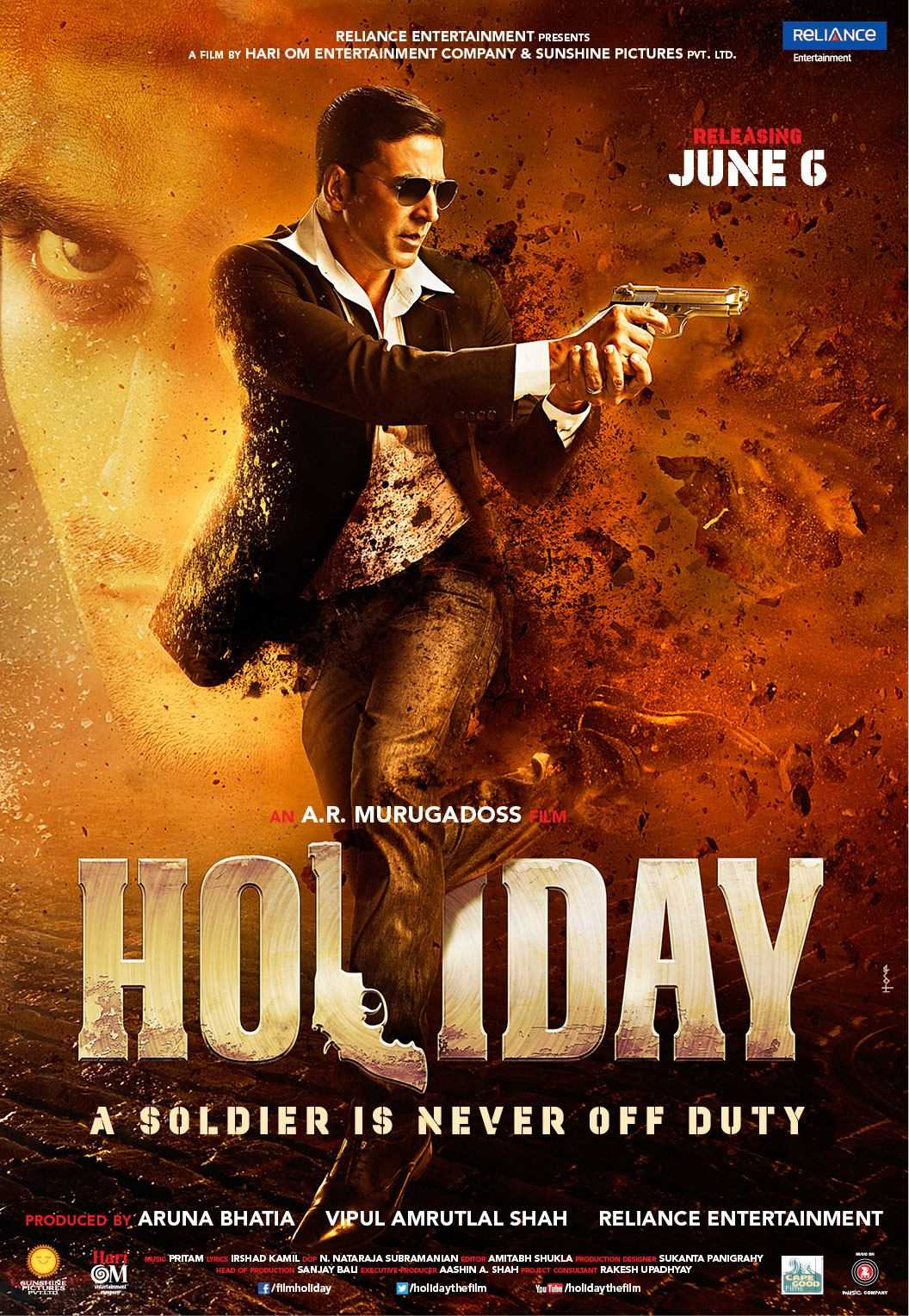 In the 2014 action thriller movie Holiday: A Soldier Is Never Off Duty, written and directed by A. R. Murugadoss, the primary actors are Akshay Kumar, Sonakshi Sinha, and Freddy Daruwala, with Govinda and Sumeet Raghavan filling out the supporting cast. It is an official remake of Murugadoss' own 2012 Tamil film Thuppakki and centers on an Indian Army officer who visits Mumbai while on vacation and sets out to find and neutralize the terrorist who is in charge of a network of sleeper cells.

The movie was a success at the box office both in India and beyond. On June 6, 2014, the movie had a worldwide release. The picture, which cost 500 million dollars to produce, was a financial triumph at the box office. The holiday was one of the highest-grossing Indian movies of 2014, with worldwide receipts of more than 1.70 billion. Because of how well-received his performance was, Kumar was nominated for a Filmfare Award for Best Actor.

Apoorva Arora's Web Series: College Romance (2018)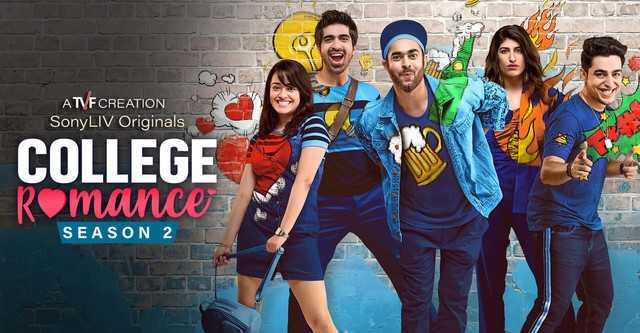 Arunabh Kumar and The Viral Fever developed the Hindi-language online series College Romance in India. Keshav Sadhna, Apoorva Arora, Manjot Singh, Gagan Arora, and Shreya Mehta are among the cast members. When they were all in college together, Karan, Naira, and Trippy were looking for love, laughs, and some lifelong memories. The first season of Simarpreet Singh's College Romance debuted on 7 August 2018 concurrently on YouTube and TVF Play, the company's media streaming platforms, and it was well-received by viewers. After the first season's popularity, the producers decided to renew it for a second, which Apoorv Singh Karki would direct. The second season will premiere on Sony LIV on January 29, 2021.

Apoorva Arora's Career Timeline
Apoorva Arora's Net worth
Apoorva Arora has been in the business for 12 years, but in the last five years, she has become more well-known. She charges between 40 and 50 lakhs rupees per episode. She is paid by brands as well for promotions. Apoorva Arora's net worth as of 2020 is $4.5 Million.

6 Interesting Facts and Trivia about Apoorva Arora
Many people believed she was the daughter of famed Telugu actress Amala Akkineni after she gave a stellar performance in her maiden Kannada film, Siddhartha.
You might be shocked to learn that Apoorva Arora, who counts herself among those who enjoy working from a young age, began her career as a child actress in the movie at the age of 12.
Additionally, Apoorva Arora appeared in numerous advertisements and rose to fame as the face of the business, beloved by all for her stunning appearance. She is also well known for appearing in advertising for Perk and Cadbury.
For her role as an explorer in the Discovery Kids documentary television program Mystery Hunters India, Apoorva Arora is well-known. Aside from that, she did a fantastic job and received a lot of praise.
The lovely wonderful actress is a part of the most popular YouTube channel FilterCopy, where she starred in the music video for Rohan Shah's song Every School Romance, which received 7.5 million views in only five days.
Alongside Gagan Arora, Apoorva Arora also contributed to a web series about college romance. In addition to this, she has played the part of Khushi in a number of YouTube web series.
Social Media
Frequently Asked Questions