Anirudh Thapa | Career Age Biography Net Worth

Anisha Saini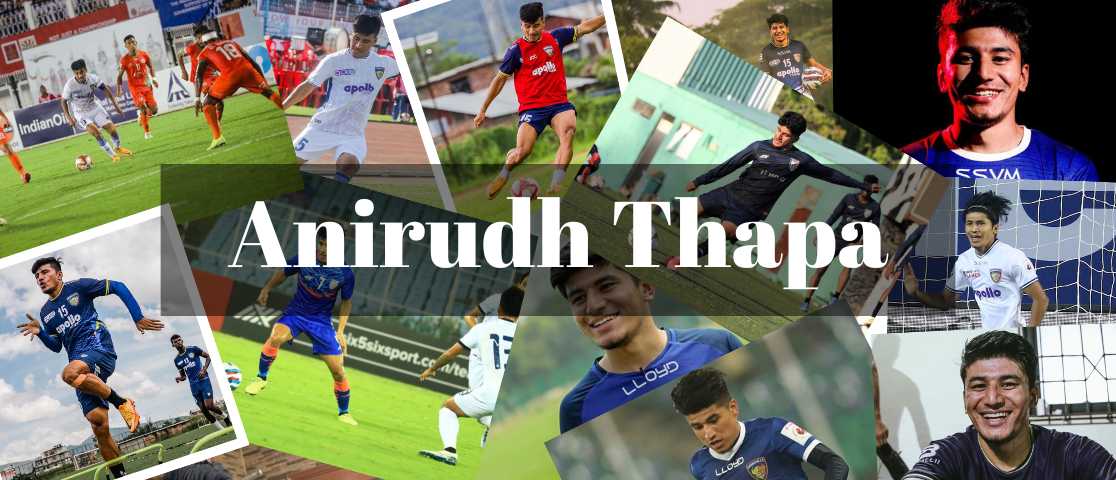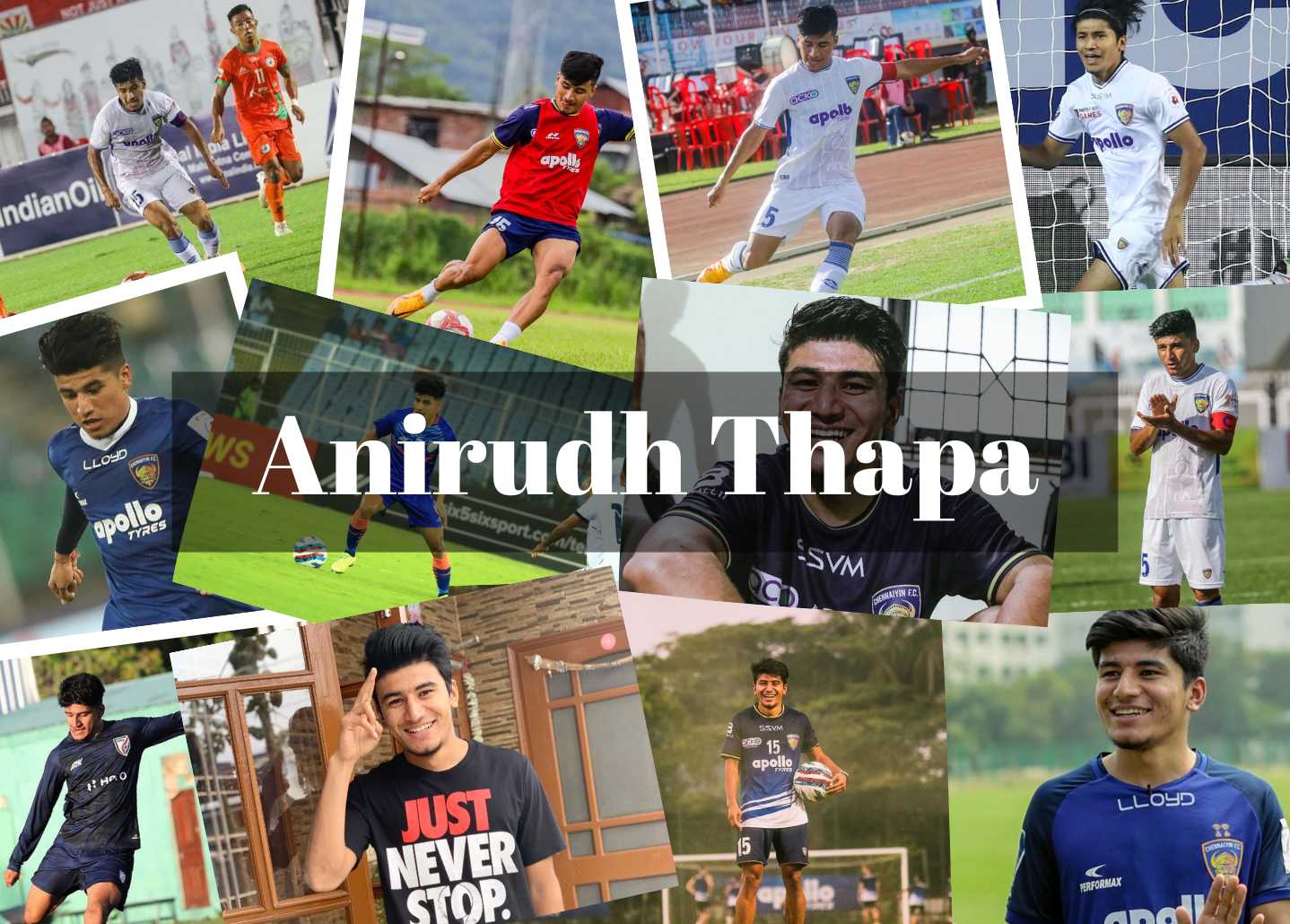 Anirudh Thapa's Biography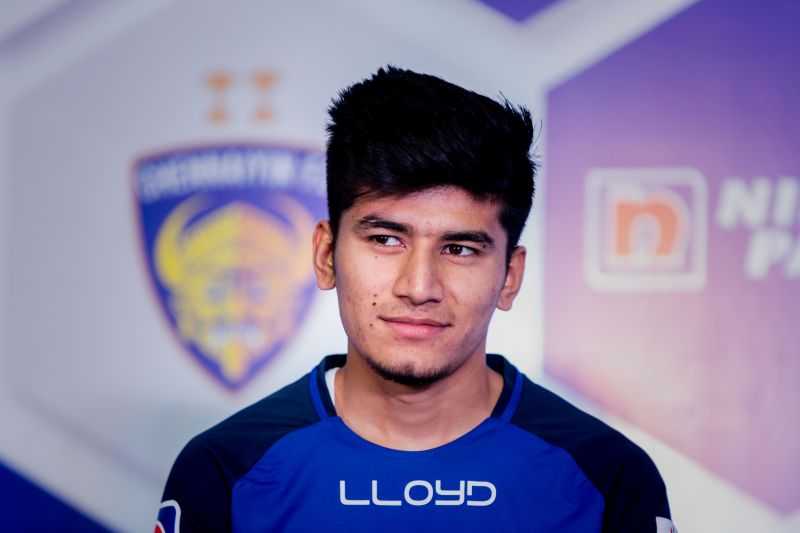 Anirudh Thapa's birthdate is January 15, 1998. Anirudh Thapa's birthplace is in Dehradun, Uttarakhand, India. Anirudh Thapa's zodiac sign is Capricorn. Anirudh Thapa's hobbies are playing and reading.

Anirudh Thapa is a professional footballer from India who plays as a midfielder for the Indian national football team and the Indian Super League club Chennaiyin, which he captained. Anirudh Thapa, a product of the St. Stephen's Academy in Chandigarh and the AIFF Elite Academy, made his Hero ISL debut with Chennaiyin FC in 2016 before establishing himself as a regular during their championship-winning season in 2017–18.

He was a key player for the Marina Machans in 2018–19 and in 2019–20, he led them to the Hero ISL championship game. However, Hero ISL 2020–21 did not perform up to expectations, partly due to an injury. Anirudh Thapa is a famous young Indian footballer. He plays for Chennai City Club and the national Indian team. Thapa performs in the group as a center midfielder.
Claim Your FREE Celebrity Shoutout
✕
Claim Now!
Anirudh Thapa's Family and Anirudh Thapa's Education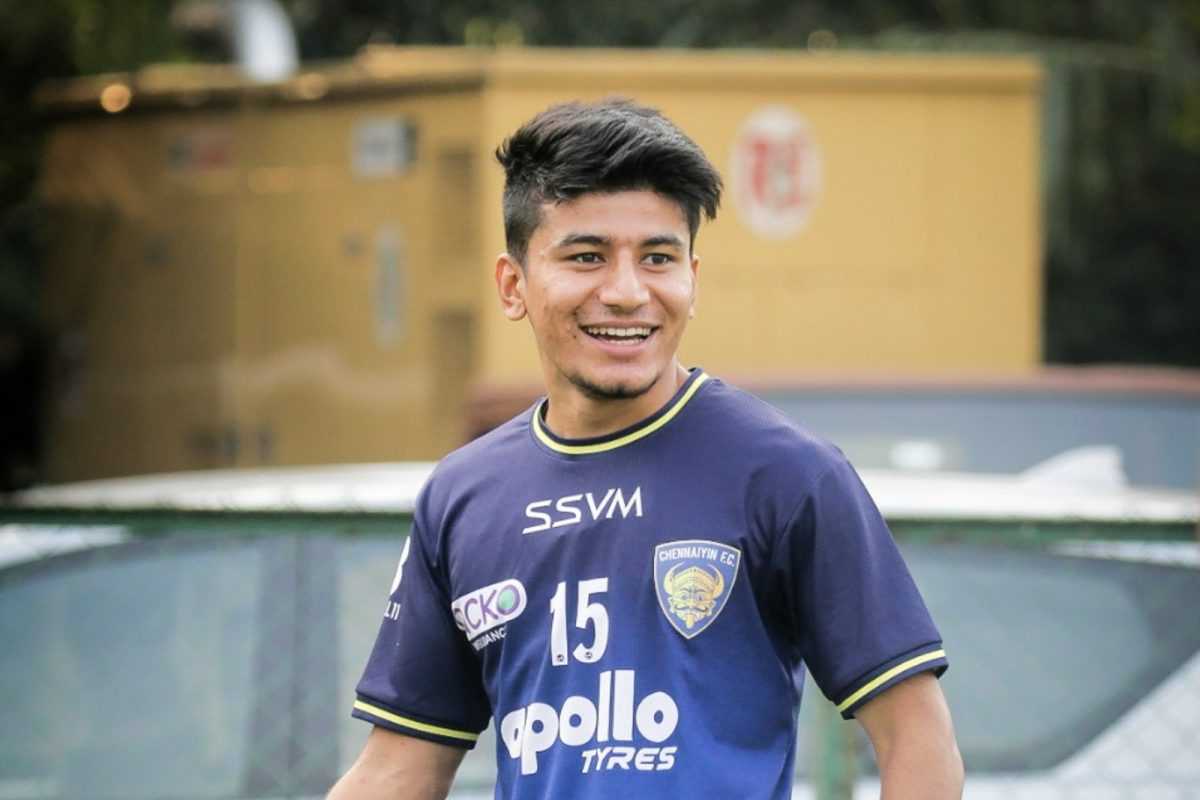 Anirudh Thapa plays football professionally for India. On January 15, 1998, he was born in Dehradun, Uttarakhand, India. Thapa is a midfielder for both the Indian national football team and the Indian Super League club Chennaiyin, which he captains. Anirudh Thapa's father's name is Pramodh Thapa, and his elder brother's name is Sanidhya Thapa. Both are football players.

Anirudh Thapa started his education at St. Joseph's Academy after being born in the small town of Dehradun in the Indian state of Uttarakhand. He began playing football at Chandigarh's St. Stephen's Football Academy when he was ten years old. After his time with the India U14 team, he was chosen in 2012 to enroll in the AIFF Regional Academy in Kalyani. Thapa joined the AIFF Elite Academy as he advanced through the ranks of the national youth squad, where he rose to the position of team captain in the I-League U19.
Talk To Similar Celebrities
Anirudh Thapa's Career
Indian Super League: Chennaiyin
Thapa and four other players were signed to a long-term contract by ISL team Chennaiyin on July 1, 2016. For the 2016 Indian Super League season, Thapa was selected as a member of the team as a developing player. In November 2016, Thapa was added to the Chennaiyin squad as a replacement when Dhanachandra Singh suffered an injury that prevented him from playing the remainder of the ISL season. On December 1, 2016, during his team's final season-ending game against Goa, he made his professional debut with the organization. He kicked off the game and participated for 67 minutes, which resulted in a 5-4 loss. He came close to scoring his first goal, but sadly, it was ruled his own goal.
I-League: Minerva Punjab (loan)
Thapa joined Minerva Punjab of the I-League on loan for the 2016-17 I-League season on December 27, 2016, following the conclusion of the 2016 Indian Super League season. On January 17, 2017, in a 4-0 loss to Mohun Bagan, he made his club debut. In a 2-1 victory over Mumbai on February 4, 2017, he scored his first goal as a professional, giving the team its first-ever victory in the top division. On April 23, 2017, he played his final game for the team, losing to East Bengal. He played in 14 games and recorded 1 goal during the season as the team finished in second-to-last place in the league, avoiding relegation to the I-League 2nd Division only by head-to-head points.
Return to Chennaiyin (2017-2018)
On May 31, 2017, Thapa returned to Chennaiyin after his loan with Minerva Punjab. He was included in the team for the Indian Super League season 2017–18, which began on November 17, 2017. On December 3, 2017, he played his first game of the year against Pune City, replacing Bikramjit Singh in the 76th minute in a 1-0 victory. He assisted Chennaiyin's first goal against NorthEast United, a 3-1 defeat. He garnered high praise for his man-of-the-match performance on January 25, 2018, against the reigning champions, ATK.

John Gregory, a former head coach of Chennaiyin, even referred to Thapa as "the next big thing in Indian football." In the first leg of the playoff semi-finals on March 10, 2018, he scored his second goal of the campaign against Goa. He participated in the championship game on March 17, 2018, when Chennaiyin faced Bengaluru. He entered the game as a substitute as Chennaiyin won 3-2, giving him his first league championship.
Return to Chennaiyin (2019-2020)
Chennaiyin qualified for the playoffs by placing fourth in the points standings after a poor previous campaign. Thapa, who finished the season with 1 goal and 6 assists, served as the catalyst for their comeback. However, ATK defeated Chennaiyin 3-1 in the championship game on March 14, 2020. Thapa claimed that "he sensed an improvement in his own game" towards the end of the season.

Return to Chennaiyin (2020-2021)
On November 24, 2020, Thapa became the first Indian goal scorer of the season when he scored against Jamshedpur in the opening league game of the 2020–21 Indian Super League in 52 seconds. The 22-year-old midfielder, playing against Bengaluru on December 4, 2020, suffered an injury and was replaced in the 16th minute. He received a blow to the right ankle. On December 9, 2020, he was compelled to miss Mumbai City's 2-1 defeat. For the club's benefit, Thapa resumed full training in time for the Indian Super League match against NorthEast United on December 13, 2020.

Return to Chennaiyin (2021-2022)
Thapa was named the team's captain for the 2021–22 Indian Super League season. Thapa's squad defeated Northeast United 2-1 on November 29, 2021, thanks to the goal he scored in the final minute.
International Career
Thapa initially competed for India in the U14 age group. He took part in the qualifying rounds for the AFC U16 Championship and was a member of the U16 team that won the 2013 SAFF U16 Championship. The SAFF U19 Championship was Thapa's next appearance for the U19 team.

In a 4-1 victory over Thailand in the 2019 AFC Asian Cup, Thapa scored his first-ever goal for his country on January 6, 2019. In the 2019 King's Cup, which India won 1-0, he scored the second goal against the same opponent.
Anirudh Thapa's Net Worth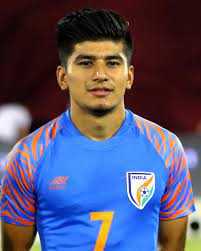 Anirudh Thapa plays football professionally for India. Thapa is a midfielder for both the Indian national football team and Indian Super League Club Chennaiyin, which he captains. Famous Indian footballer Anirudh Thapa is a young man. Both the Indian national team and the club Chennaian use him as a player. As a Center Midfielder, Thapa contributes to the team. A professional association football player, Anirudh Thapa has an estimated net worth of $5 million. Indian association football player who is well-known for his talent. Among all association football players, he is regarded as one of the most successful. Being a pro in Indian association football contributes significantly to Anirudh Thapa's net worth and primary source of income.
Anirudh Thapa's Interesting Facts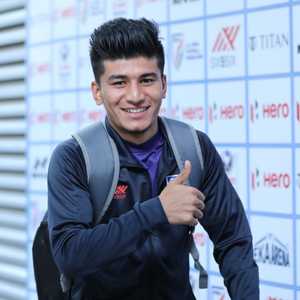 Anirudh Thapa start playing at the age of 10years.
He loves dogs.
Anirudh Thapa started playing football due to his brother as he is also a football player.
He loves to go to gym for fitness.
His father is also a football player.
Social Media
Frequently Asked Questions