Amyra Dastur | Biography, Affairs, Movies, Controversy, Fact

Faraz Shaikh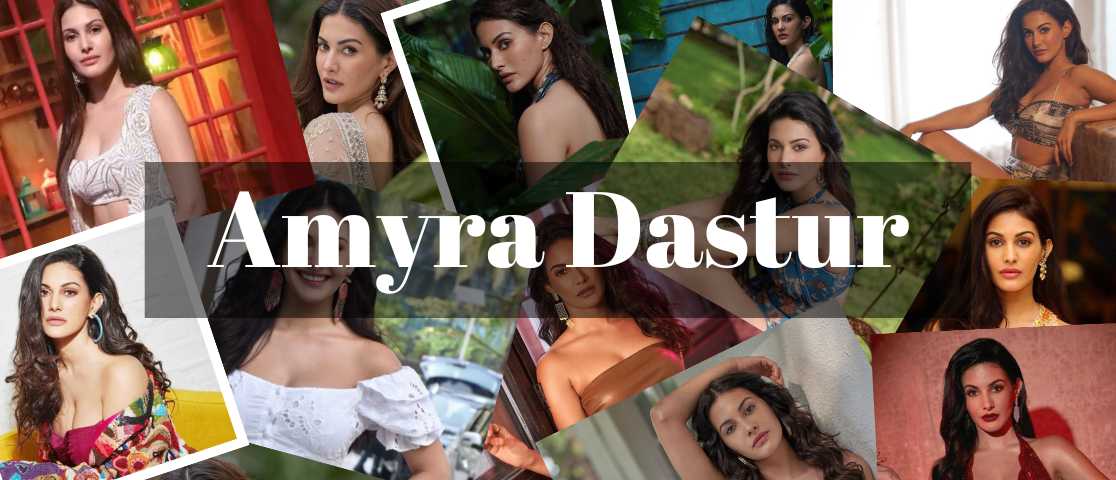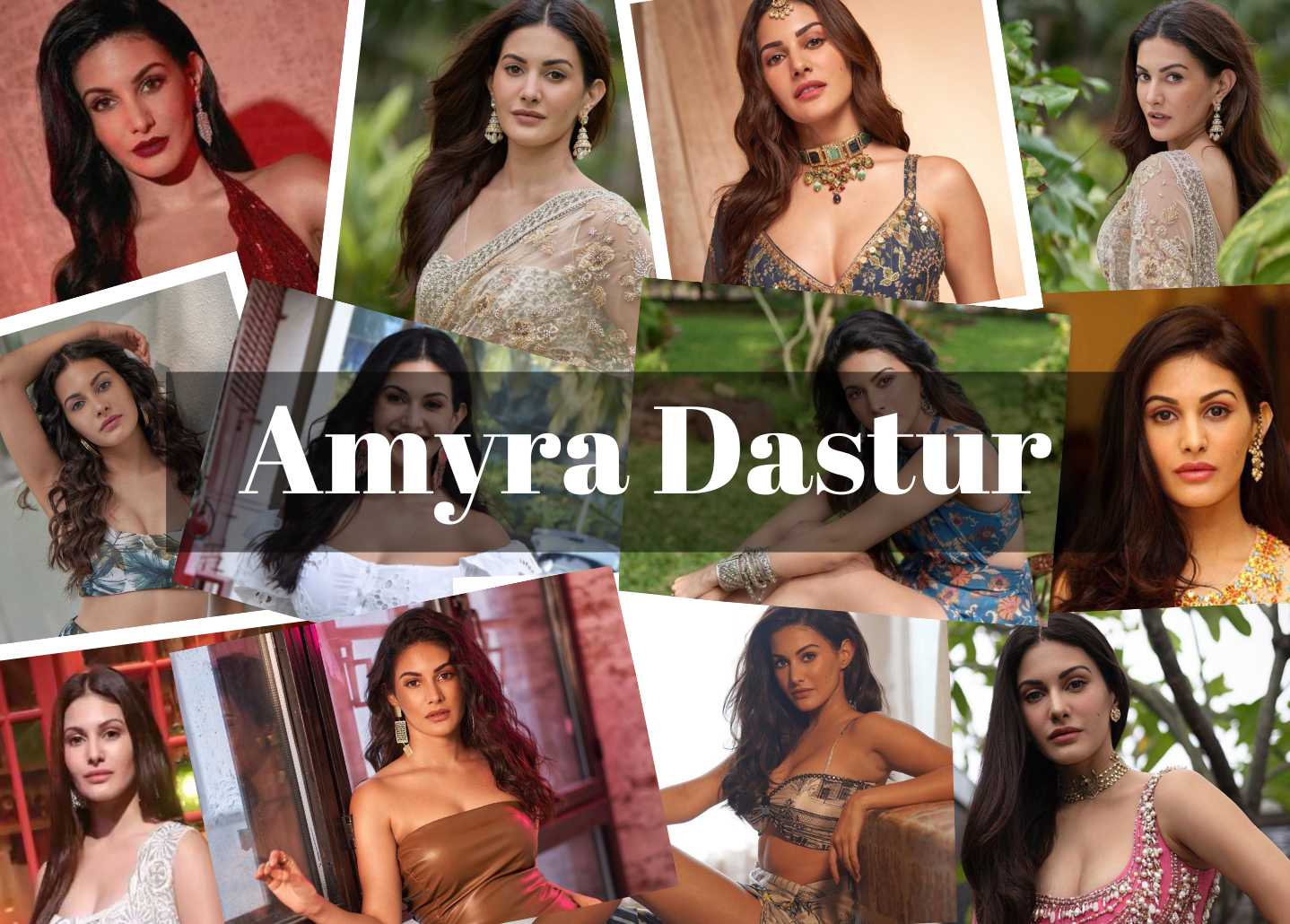 Amyra Dastur's Biography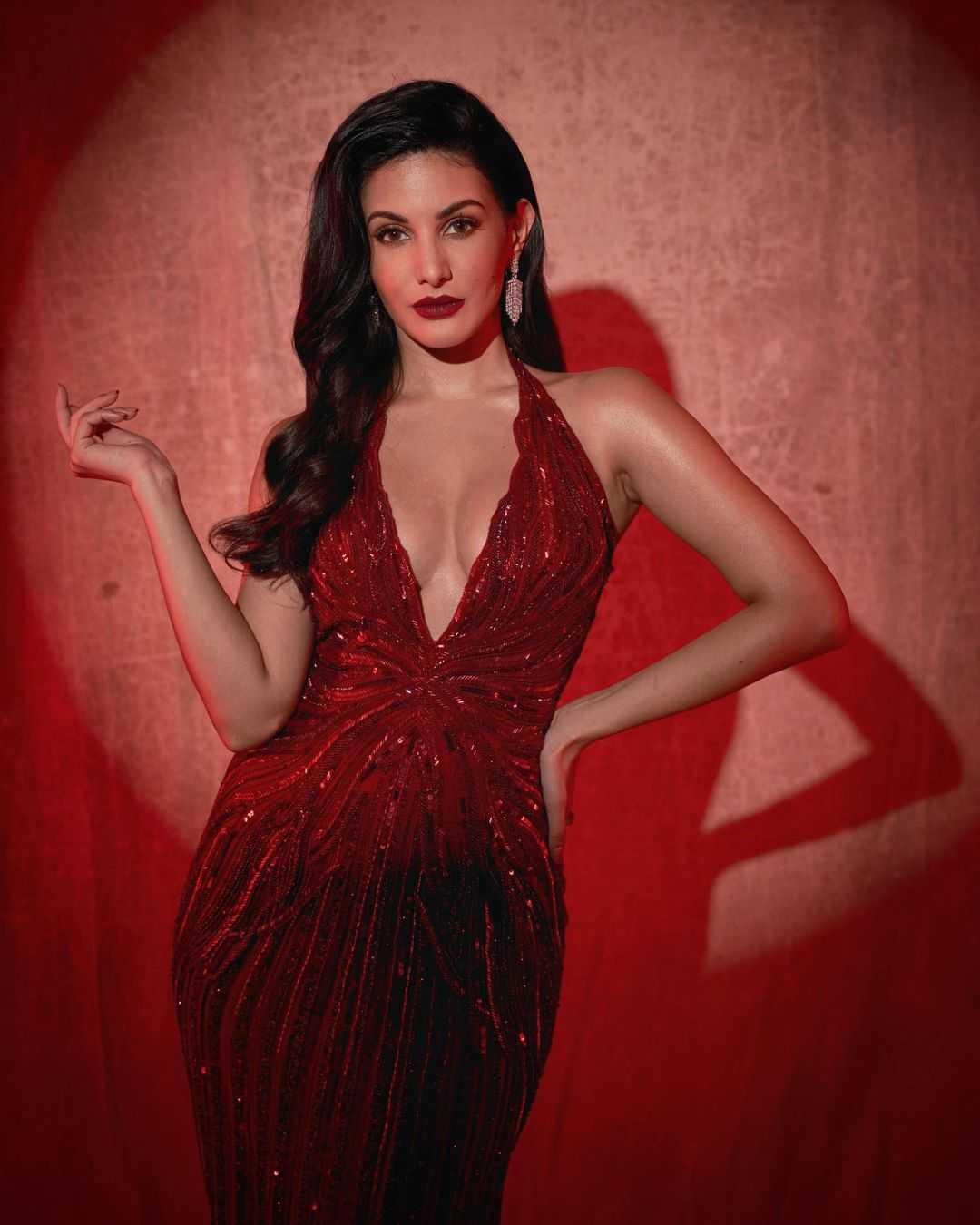 Amyra Dastur is an Indian actress who has appeared in Hindi, Tamil, and Telugu films. Amyra Dastur was born on May 7, 1993. Amyra Dastur's age is 29 years as of 2022. Amyra Dastur is a Parsi film actress from India. Amyra Dastur is from Mumbai, Maharashtra, India.

Amyra Dastur is both a model and an actress. Amy made her Hindi film debut as Bachchi Kashyap in Issaq (2013), released on July 26, 2013, opposite Prateik Babbar. Amyra began her modelling career in commercials for Clean & Clear, Dove, Airtel, and Micromax. Amyra Dastu co-starred with Jackie Chan in Kung Fu Yoga, her first international film, which was released in India on February 3, 2017. Amyra Dastur also appeared in Kaalakaandi, the next film by Akshat Verma starring Saif Ali Khan.


When asked about her name, she explained, 'I was named after my paternal grandmother, my dadi.' My parents named me Amy because she died before I was born. My father's family was impoverished when I was growing up, but my dadi raised three children, sent my father to medical school, sent my uncle to America to work, and helped my aunt become an accountant because that's what she wanted to do.' Amyra stated.

Claim Your FREE Celebrity Shoutout
✕
Claim Now!
Amyra Dastur's Age
Amyra Dastur was born on May 7, 1993. Amyra Dastur was born and raised in Mumbai, Maharashtra, India. Amyra Dastur's age is 29 years as of 2022. Amyra Dastur's zodiac sign is Taurus.
Talk To Similar Celebrities
Amyra Dastur Family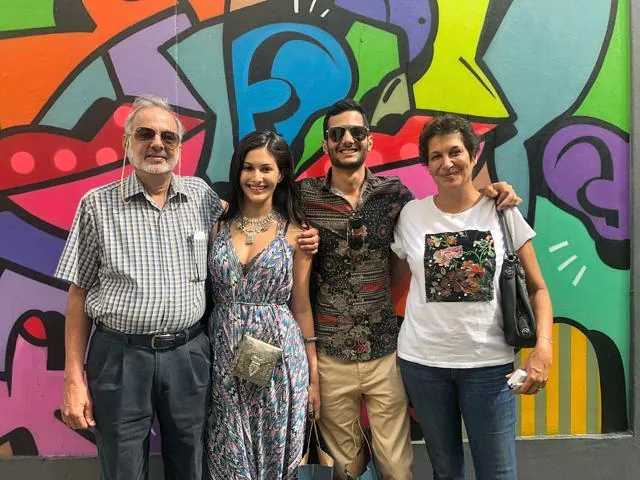 Amyra Dastur was born in a Parsi Family, Amyra Dastur is a Parsi, and at home, she speaks English and Gujarati. Amyra Dastur's father is Gulzar Dastur. Gulzar Dastur is a surgeon by profession and the director of Bhatiya Hospital. Amyra Dastur mother name is Delna Dastur. Delna Dastur is an advertising professional. Amyra Dastur's brother is Jehangir Dastur. Amyra Dastur's brother is a chef by profession.
Amyra Dastur's Education
Amyra Dastur's education began at Cathedral and John Connon School. Amyra Dastur attended Dhirubhai Ambani International School until she dropped out to pursue acting. Amyra Dastur enrolled in Mumbai's HR College to pursue a B.A. Amyra Dastur graduated from Mumbai's HR College with a bachelor's degree in arts. Amyra Dastur began her career as a commercial model. Amyra Dastur made her Hindi film debut alongside Prateik Babbar in Manish Tiwary's romantic drama Issaq.
Amyra Dastur Boyfriend and Relationships
According to our records, Amyra Dastur is currently single. Amyra Dastur currently does not have a boyfriend. Amyra Dastur, like most celebrities, tries to keep her personal and romantic life private.
Amyra Dastur's Career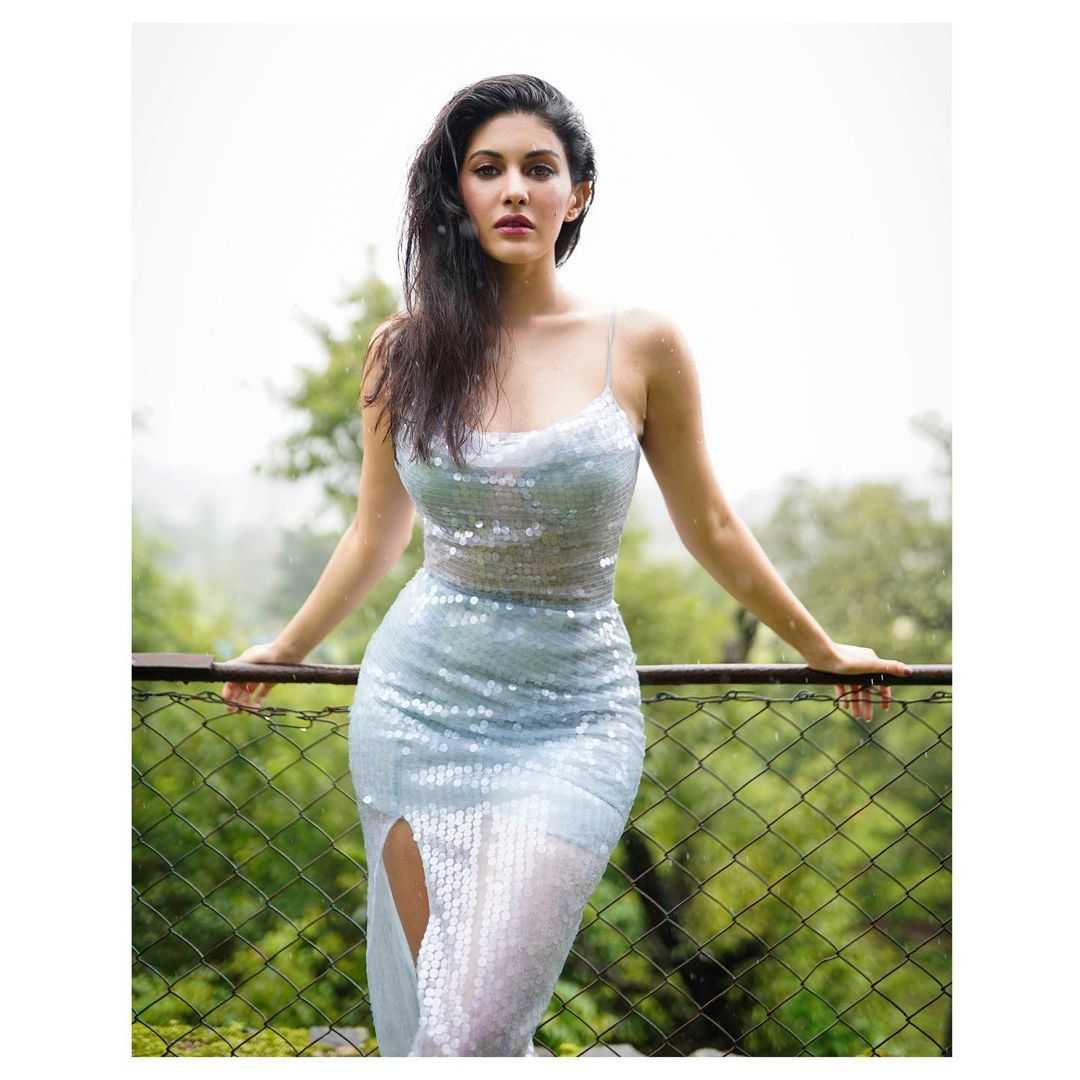 Amyra Dastur is an Indian model and actress best known for her roles in the 2013 Tamil romantic thriller Anegan and the upcoming Jackie Chan film Kung Fu Yoga (2017). She began modelling at the age of 16 and has appeared in advertisements for major brands such as Dove, Clean and Clear, Micromax, and Vodafone. Amyra Dastur landed her first acting role in a film at the age of 20 in Manish Tiwary's 2013 drama Issaq, co-starring Prateik Babbar, after four years and numerous popular ad campaigns.

Amyra Dastur's performance was well-received, despite the film's critical and commercial failure. Dastur appeared in the 2015 film K.V. with Dhanush. Anegan is a romantic thriller by Anand. She won the SIIMA Award for Best Debutant for her performance in the film. Dastur's second Bollywood outing was in the same year, alongside Emraan Hashmi in the Vikram Bhatt sci-fi thriller Mr. X, which bombed at the box office.

Dastur co-starred in the multilingual comedy Kung Fu Yoga with Jackie Chan and Oodi Oodi Uzhaikanum with Santhanam in 2017. She made her Telugu film debut with Raju Gadu (2018). Following that, she appeared in Akshat Verma's Hindi comedy Kaalakaandi (2018) and Rajma Chawal (2018). Her other films include Kangana Ranaut's Judgemental Hai Kya (2019), Prassthanam (2019), and Made In China (2019). Koi Jaane Na is one of his 2021 releases.

Amyra Dastur Movies
Issaq
The film 'Isaaq' is a contemporary adaptation of Romeo and Juliet set in the heart of Uttar Pradesh in one of the world's oldest cities, Varanasi. The story is transposed to Banaras and its surrounding areas in this original Indian adaptation of William Shakespeare's Romeo & Juliet directed by Manish Tiwary, where we see violence unleashed by the sand mafia controlled by the urban elite and equally violent retaliation by Naxalite armies. The sand mafia is led by two powerful Banarasi families, the Kashyap's and the Mishras, who have a bitter feud. Kashyap has an 18-year-old beautiful and innocent daughter Bachchi from his first marriage; Bachchi's role is played by Amyra Dastur, who makes her film debut.

Mishra's son Rahul (played by Prateik) on the other hand, is a good-looking teenager with predictable interests for a boy of his background - Girls & Guns! When the battle-hardened and pleasure-seeking Rahul and the romantic yet headstrong Bachchi fall in love, everything changes. Regardless of the consequences, the young lovers choose to follow the dictates of their hearts. The film that follows is a high-octane action drama. Issaq by Manish Tiwary becomes a commentary on the meaning of love in contemporary India!

Mr. X
Raghuram Rathod (Emraan Hashmi) and his fiancee Sia Varma (Amyra Dastur) work for ATD (Anti-terrorist department). After killing a suicide bomber, the couple decides to marry in order to secure their future together without the risk of losing each other. A day before their wedding, Raghuram and Sia are summoned by their ACP chief Arunoday Singh for a special assignment involving the Chief Minister's security. The assignment turns out to be a trap. After being wronged by his own department, Raghuram is forced to assassinate the Chief Minister. Emraan is killed by the ACP and his men after killing the minister, but wait, call it a God's miracle or a scientific experiment, Raghu is still alive, but he is now Mr. X.

The radiation reacts on his body as a result of the chemicals that react when he is killed in a refinery, and he can now only be seen in sunlight and blue light. Naturally, he has returned to exact revenge on those who have wronged him, and Arunoday Singh is on his radar. While on his path to vengeance, he is not only fighting his enemies, but also his lady love Sia, who believes Raghu is a murderer. What follows is a cat-and-mouse chase as the department pursues Mr. X.

Kaalakaandi
Kaalakaandi is a 2018 Indian black comedy film written and directed by Akshat Verma and starring Saif Ali Khan, Akshay Oberoi, Deepak Dobriyal, Isha Talwar, and Sobhita Dhulipala. The film is produced by Rohit Khattar and Ashi Dua. Rileen (Saif Ali Khan) learns that his stomach cancer has progressed to the end stage. He is heartbroken, but he stays silent in front of everyone. He decides to live life to the fullest by smoking and obtaining LSD from a friend, but he remains dissatisfied. Angad (Akshay Oberoi), his engaged brother, is getting ready when he receives a call from his ex-girlfriend, Selina (Amanda Rosario), to a hotel. Under the guise of a haircut, Angad and Rileen set out to meet her.

Tara (Sobhita Dhulipala) is packing her bags to pursue higher education in the United States, while her boyfriend Zubin (Kunaal Roy Kapur) tries to persuade her otherwise. Both of them attend a birthday party hours before her flight, but the party is soon raided by the police. Tara is nervous because her flight leaves in two hours, but she is unable to leave because the police have secured the area. She escapes in a car with her friends and Zubin. During a heated argument in the car between Zubin and Tara about Tara kissing a guy, Tara loses control and crashes into a motorcycle, killing two people. Tara is guilty, but she leaves after Zubin and her friends advise her not to go to the police.

Rajma Chawal
An internet newcomer tries to use social media to improve his deteriorating relationship with his millennial son. Rajma Chawal is a 2018 Hindi-language Indian comedy-drama film directed by Leena Yadav and produced by Gulab Singh Tanwar and Aseem Bajaj, starring Rishi Kapoor, Anirudh Tanwar, and Amyra Dastur. The plot revolves around a modern-day father-son relationship. Netflix released the film on November 30, 2018.

After Kabir's mother is killed in an accident, Raj Mathur (Rishi Kapoor) and his son Kabir return to the family's old house in Chandni Chowk. Kabir, a guitarist, is dissatisfied with the move and resents his father for forcing him to leave his friends, band, and the house filled with memories of his mother. Raj conceals his problems and explains that he wants to live with his old friends. Kabir accuses his father and withdraws from him, and the two begin shouting and fighting with each other. A father-son relationship is complicated, and repairing bridges takes much longer than burning them. Rajma Chawal seeks to delve into the depths of such a relationship in which the father and son attempt to comprehend each other.

Judgementall Hai Kya
Prakash Kovelamudi's Judgemental Hai Kya is a quirky Bollywood comedy. Kangana Ranaut and Rajkummar Rao play the lead roles in the film. Under the banner of Balaji Motion Pictures, Ekta Kapoor, Shobha Kapoor, and Shaailesh R Singh produce Judgemental Hai Kya. Bobby (Kangana Ranaut) is traumatized as a child after her parents' abusive relationship ends tragically. In her adult years, she is diagnosed with acute psychosis and even spends time in an asylum on charges of brutally assaulting a coworker. She is soon released on the condition that she continue taking her medication.

When a picture-perfect couple, Keshav (Rajkummar Rao) and Reema (Amyra Dastur), move in as her new tenants, Bobby finds the line between reality and imagination blurring. A murder occurs, and Bobby and Keshav are named as prime suspects. While Bobby is convinced that Keshav is the culprit, the latter points out to her how untrustworthy her mind is. The rest of the plot revolves around how the two play a cat-and-mouse game in order to reveal the shocking truth.

Prassthanam
Prassthanam is a 2019 Indian Hindi-language political action drama film directed by Deva Katta and produced by Maanayata Dutt under her own banner Sanjay S Dutt Productions. The film stars Sanjay Dutt, Jackie Shroff, Manisha Koirala, Chunky Pandey, Ali Fazal, Satyajeet Dubey, and Amyra Dastur, and is a remake of the 2010 Telugu-language film of the same name. The plot revolves around a rural politician who chooses his intelligent stepson as the heir to his throne, much to the chagrin of his own son, who is fiery and begins to rebel against his decision. Shemaroo Entertainment sent a legal notice to Sanjay Dutt, producer Manyata Dutt, and director Deva Katta on July 29, 2019, alleging they did not have the remake rights to the film and giving them three days to respond. On September 20, 2019, the film was released.
Made In China
The story of a failed Gujarati businessman who ventures into the unknown world of China in search of a once-in-a-lifetime business opportunity that will change his life. After a Chinese delegate dies after consuming Tiger Soup, the investigating officer arrests Dr. Vardhi for questioning about who was the face of the brand, but its manufacturer Raghu surrenders. In a flashback, Raghu was a failed businessman who tried his luck in setting up various businesses but nothing worked. He travels to China with his cousin Devraj for a deal that is cancelled and meets Tanmay, who explains to him what the customer really needs.

As Devraj has cancelled the deal, Raghu's partner Xui Lee asks Raghu to pose as Devraj and meet her boss Hao. During the meeting, Hao gives Raghu a Tiger Penis Soup that can help improve the couple's physical relationships and asks him to market in India. Raghu decides to market the product in India with the assistance of sexologist Dr. Vardhi, but he conceals this information from his wife Rukhmini and other family members.

Koi Jaane Na
Koi Jaane Na is a 2021 Indian Hindi-language psychological thriller film directed by Amin Hajee and starring Kunal Kapoor and Amyra Dastur. On April 2, 2021, the film was released theatrically in India. The film begins with Kabir, disguised, searching for something or someone at the discotheque 'EGO.' He kills drug dealer Vicky Singhania with his own taser during a scuffle. Outside, the cops are planning a raid on the discotheque in order to apprehend Vicky. After the inspector on duty recognizes him as the famous inspirational writer and blogger, Kabir, he walks away calmly.

Kabir, on the other hand, is dealing with other issues in his professional life. A court order relieves him of his contractual obligation to a publishing house for three months. Kabir was required by law to deliver the second half of his best-selling novel within six months, but he failed. They also granted him exclusive rights, so he cannot write for any other publishing house. His ex-wife Rashmi, who is now married to the owner of this publishing house, wants to destroy Kabir and take all of his possessions, including an ancestral home in Panchgani and his beloved jeep. She suspects he is writing for someone else because she received nearly all of his wealth in alimony and yet he is still able to live comfortably.

Jogi
In the midst of riots in 1980s India, three friends—a Sikh, Joginder aka Jogi (Diljit Dosanjh), a Hindu, Ravinder Chautala (Mohd. Zeeshan Ayyub), and a Muslim, Kaleem Ansari (Paresh Pahuja)—join forces in a noble but perilous effort to save hundreds of their own people. The film opens with Jogi and his family going about their daily lives, but they are soon interrupted by the shocking news of Indira Gandhi's assassination. This sparked outrage and hatred toward Sikhs, culminating in a mass massacre of members of the community. Instead of being self-centered and only concerned with saving his family, Jogi enlists the assistance of his childhood friends, Ravinder Chautala and Kaleem Ansari, to save hundreds of others. Jogi is hampered by counsellor Tejpal Arora (Kumud Mishra), the primary instigator of the East Delhi riots, and Laali Katyal (Hiten Tejwani), a police inspector who is assisting him in carrying out his plan. Is he going to be able to help his people?
Amyra Dastur Career Timeline
Amyra Dastur Controversies
Amyra Dastur claims she has been harassed in Bollywood and south Indian cinema.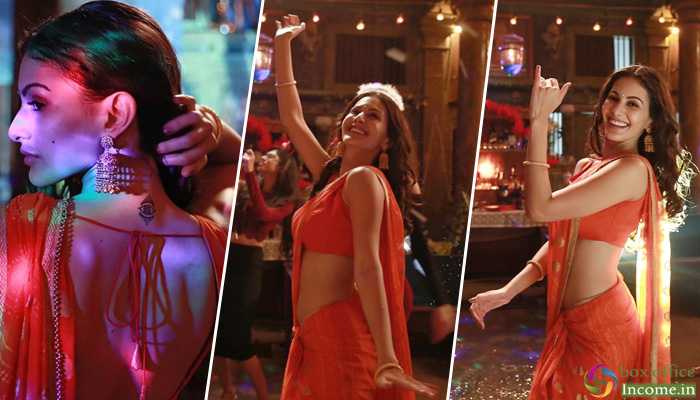 Amyra Dastur claims that an actor squeezed himself up against her during a song. Amyra Dastur recalled an incident: 'I had an actor squeeze himself up against me during a shot in a song and whisper in my ear that he was so glad that I was in the film with him.' He made my experience miserable when I threw him off me and refused to speak to him again. 'My director told me to suck it up, and I couldn't care less.' I was constantly called to set early and forced to wait for hours and hours for my shot. I was programmed to shoot 18 hours a day, with only 4-5 hours of sleep if I was lucky.' The actress, who began her career as a model at the age of 16, claims she was eventually forced to apologize to the actor.
Amyra Dastur Networth and Income
The amount of assets that exceed liabilities is referred to as net worth. Cash, real estate, and anything else of value are examples of assets. It is the value of everything you own less everything you own. Net worth is not calculated on a yearly basis. So, how much is Amyra Dastur currently worth? Amyra Dastur's total assets are valued at $1 million dollars. Amyra Dastur's salary is around 10-15 lakhs per month. The aforementioned details about Amyra Dastur's net worth were taken from a number of websites and news articles. The figures on the website are not guaranteed to be entirely accurate.

Amyra Dastur Struggles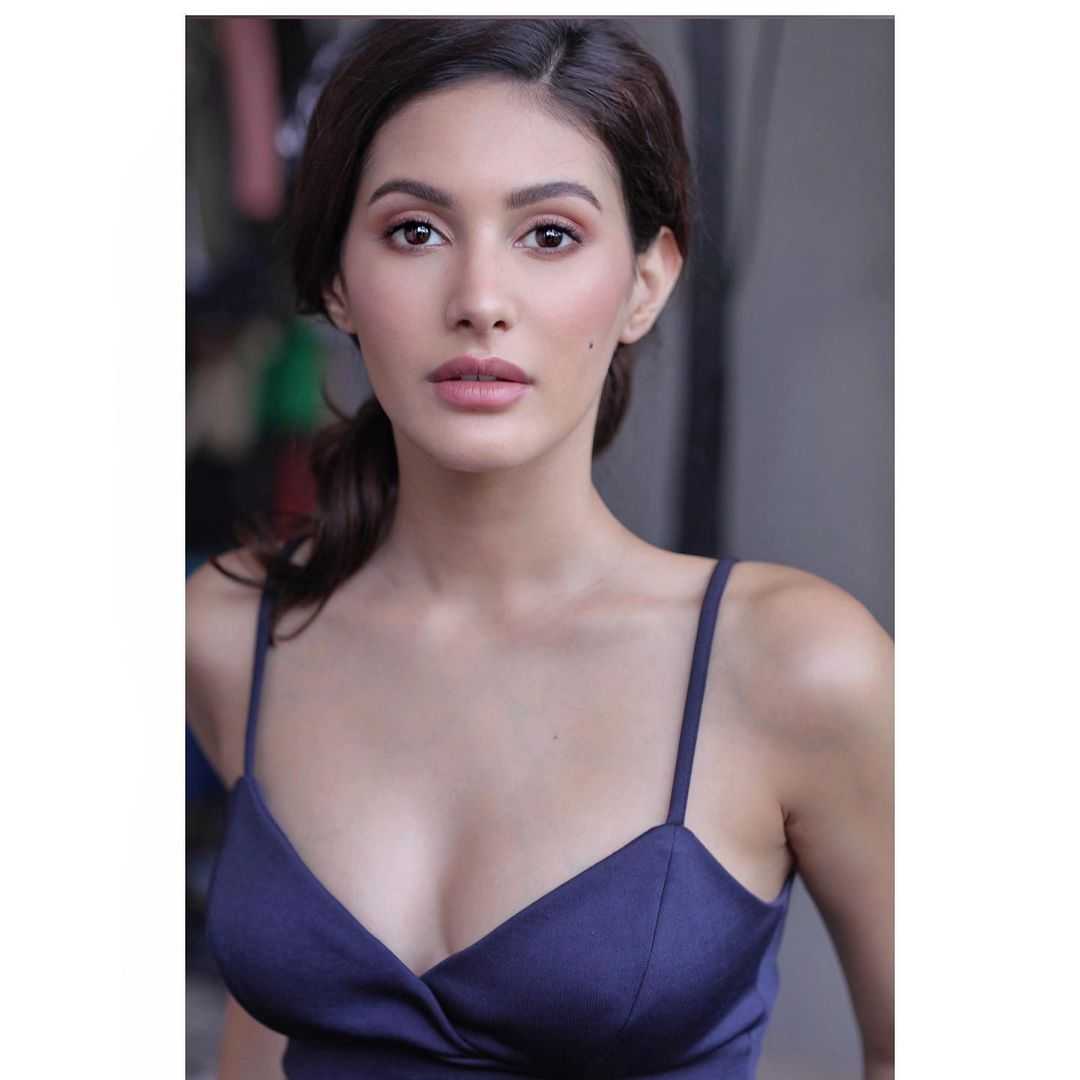 'I like the fact that I'm an outsider,' Amyra Dastur says. When Amyra Dastur was asked, what was it like before you made your debut with Issaq? That was a particularly difficult period for me said Amyra Dastur. I was 18 when I shot the film, and it was released when I was 20. We finished shooting it in four months. The waiting period was excruciating. Because, as I recall, I was under contract and was not permitted to attend any other film meetings or auditions. And at the time, I had received a couple of really nice films. It was heartbreaking because I had no idea what to do. Despite my youth, I felt as if my entire life had come to a halt at that point.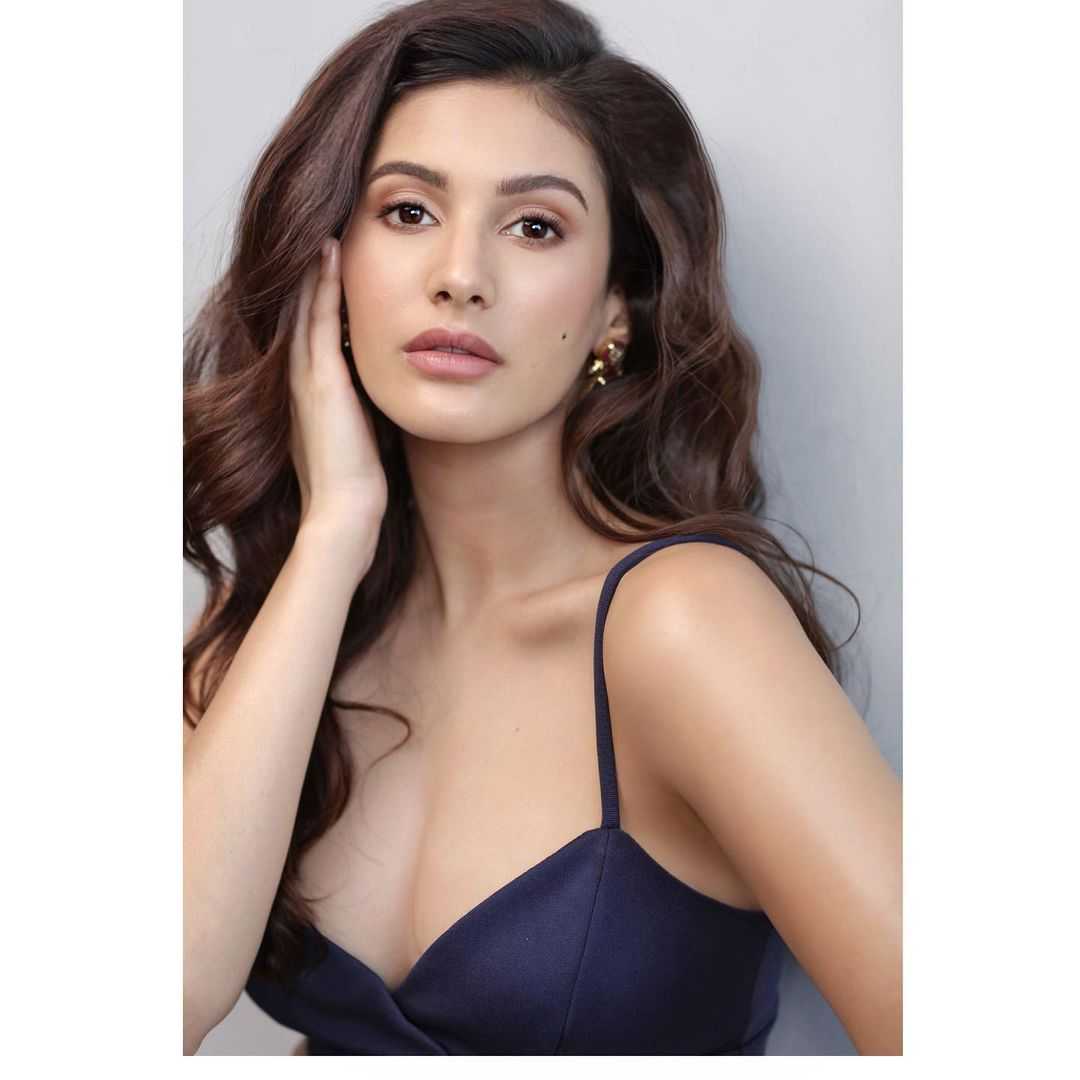 Then the movie came out. It didn't do well, but I received a lot of positive feedback, which made up for everything. I was just like, okay when I got that kind of praise. Even my parents saw the movie and said it was terrible! My father said, 'I am so proud of you.' And I believe they were simply relieved. 'Can she do this?' everyone was wondering, especially my family. Coming from South Bombay, with my Hind being the Parsi Hindi that it was, and then having to play a Banarasi girl and all of that, it was a challenge. This was the deciding factor for me. Because, at the end of the day, if it didn't work, I'd probably be going to university and studying medicine, following in my father's footsteps.
Amyra Dastur Awards and Achievements
Lions Gold Awards
2020 Popular Award Best Supporting Actress Judgementall Hai Kya (2019)
South Indian International Movie Awards
2016 SIIMA - Tamil Best Debut Actress Anegan (2015)
Zee Cine Awards
2014 Popular Award Best Debut - Female Issaq (2013)
Amyra Dastur Interesting Facts
Amyra Dastur enjoys writing about her thoughts and interactions with people and places. Her other passion is writing fiction. Amyra hopes to one day turn her stories into screenplays.
Amyra Dastur has been self-sufficient since she was a child. She began her modelling career at the age of 16. She has appeared in commercials on television.
'I consider myself to be a feminist. I've been self-sufficient since the age of 16, and I believe that if women want to grow and advance, we must not only support but also truly assist one another 'Amyra made the announcement in a statement.
Amyra Dastur is inspired by her mother! 'My mother quit her job to care for me. She is one of the most powerful women I know. She's looked after me and my brother and has dealt with me emotionally a lot.
After 21 years, she returned to work and established her own successful business because both my brother and I began working 'In an interview with mid-day, Amyra Dastur stated.
Social Media
Frequently Asked Questions