Adnan Sami | Biography, Struggles, Interesting Facts

Faraz Shaikh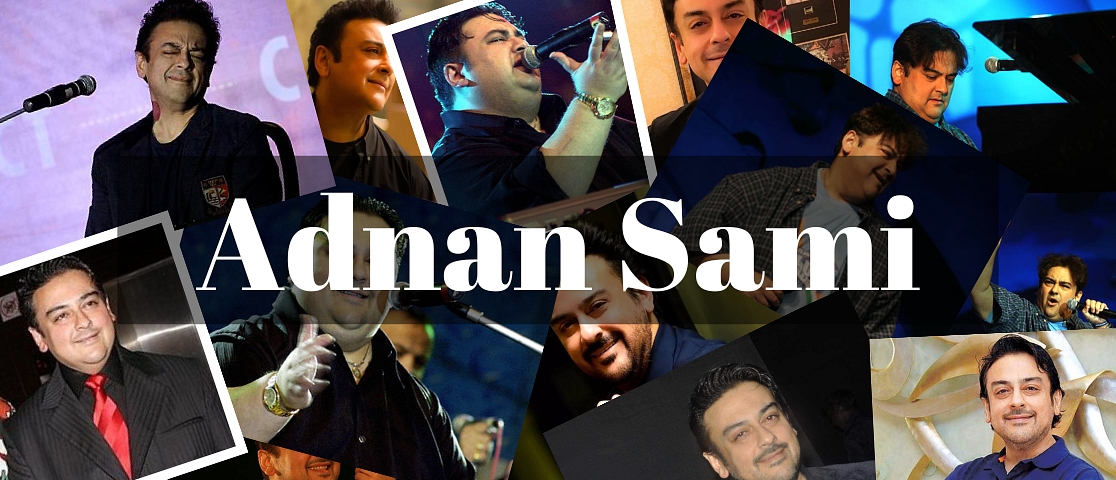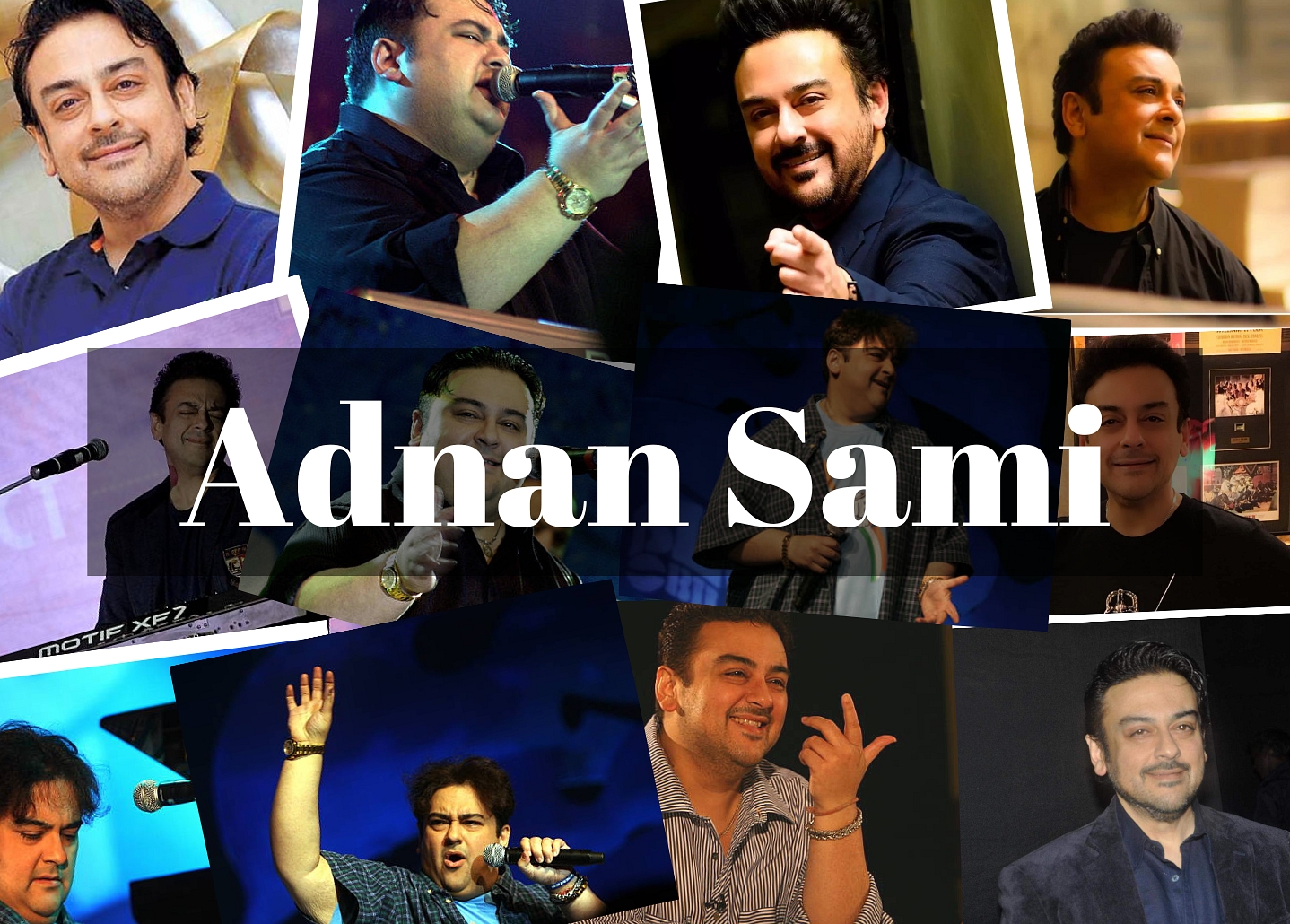 Adnan Sami's Age and Adnan Sami's Biography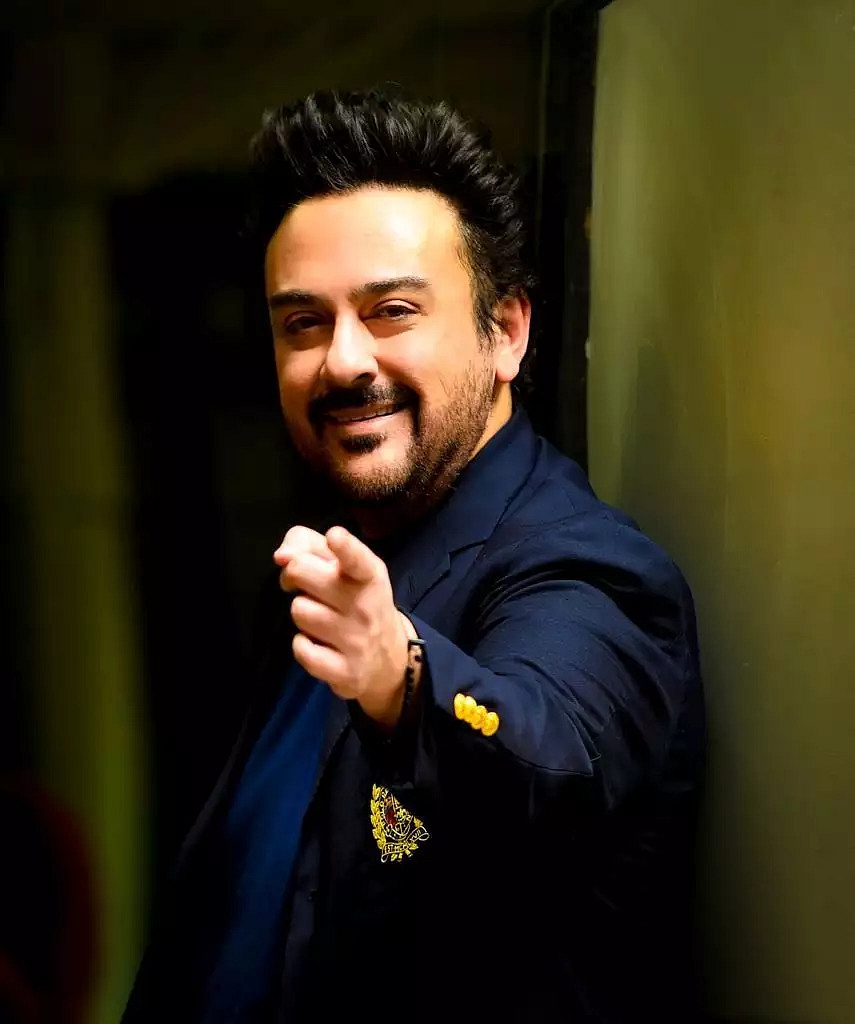 Adnan Sami Khan, better known as Adnan Sami, is a British-born Pakistani singer, musician, pianist, actor, and composer. Adnan Sami's father was a Pakistan Air Force pilot and a Pakistani diplomat who was born and raised in London. Sami began taking lessons from Pandit Shivkumar Sharma during his school vacations in India. As of 2022, Adnan Sami's age is 51 years.

At an R D Burman concert in London, Asha Bhosle recognized his talent and encouraged him to pursue music as a career. He graduated from King's College and was the first to perform Indian classical music on an electric piano. Adnan weighed 206 kilograms and lost 107 kilograms in 9 months through diet, exercise, and willpower.

Adnan Sami was also embroiled in a couple of legal battles concerning his broken marriages and citizenship. Adnan has received a number of honours, including the Pakistan Television Lifetime Achievement Award in 2010.

As a vocalist, composer, musician, and pianist, he is a multitalented figure. Adnan Sami is a Pakistani native who has a mastery of Indian and Western classical music, jazz, semi-classical notes, and rock and pop music. Adnan was raised in the United Kingdom by his mother Naureen and father Arshad Sami Khan.

Get Personalised Gift Messages from Similar Celebrities and make your loved ones feel Special.
Talk To Similar Celebrities
Adnan Sami's Childhood and Adnan Sami's Education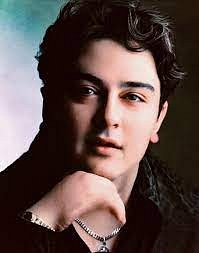 Adnan Sami began playing the piano at the age of five and wrote his first piece of music when he was nine. When Sami visited India during his school vacations, he began taking lessons in Indian classical music from santoor maestro Pandit Shivkumar Sharma. At age ten, Indian singer Asha Bhosle saw him at an R. D. Burman concert in London and encouraged him to pursue music as a career. He is a concert pianist, composer, and singer who is fluent in Indian and Western classical/semi-classical music, jazz, rock, and pop music. Adnan Sami was described as the fastest man on the keyboard in the world and the keyboard discovery of the 1990s by the US-based Keyboard magazine when he performed on the piano on a TV programme in Stockholm as a teenager.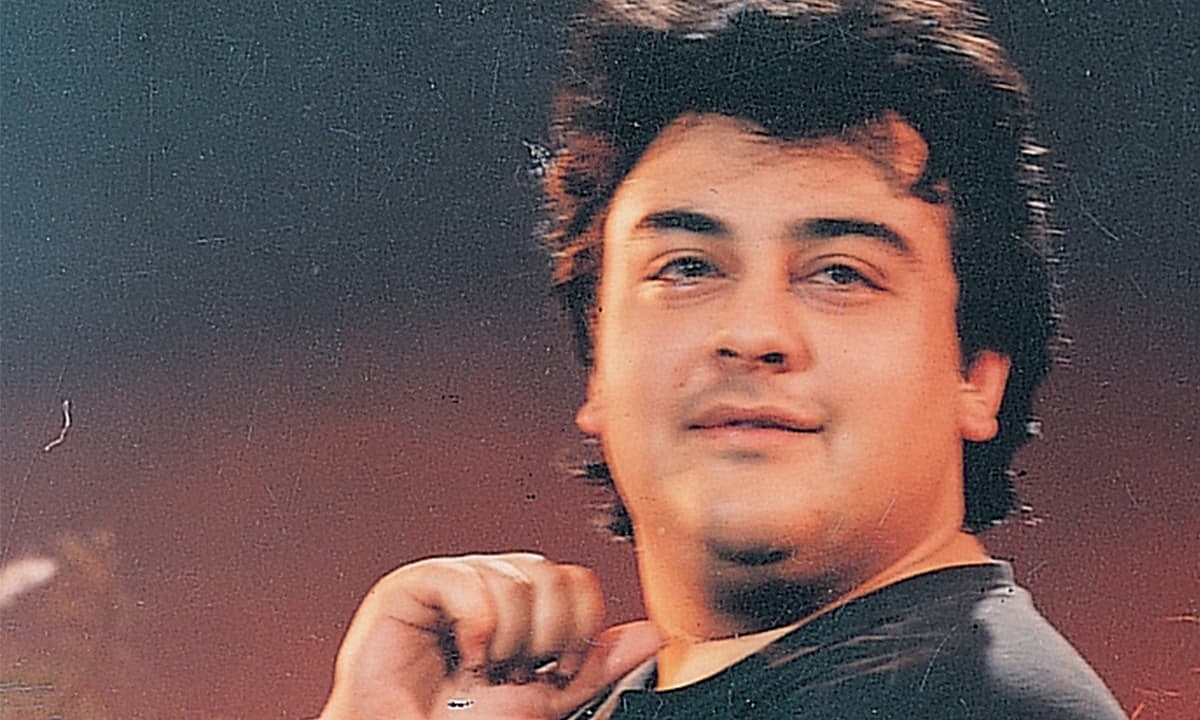 Adnan Sami went on to study Indian classical music with Pandit Shivkumar Sharma, India's Santoor maestro. Sami was approached at the age of sixteen to write a song for famine-stricken Ethiopia, for which he received a special award from UNICEF. As a singer, composer, musician, and pianist, he is a multitalented persona. Adnan Sami is a Pakistani native who has a mastery of Indian and Western classical music, jazz, semi-classical notes, and rock and pop music. Adnan Sami was raised in the United Kingdom by his mother Naureen and father Arshad Sami Khan. Adnan Sami was born into a Pathan family from Pakistan. Adnan Sami had a lavish childhood in the United Kingdom. Adnan Sami Khan, his given name, was born on August 15, 1969, in London, England. Adnan Sami went to Rugby School in Rugby, West Midlands, England. Adnan went on to earn a law degree (LLB) from King's College London after finishing his bachelor's degree. He went on to become a barrister at Lincoln's Inn in England.
Adnan Sami's Family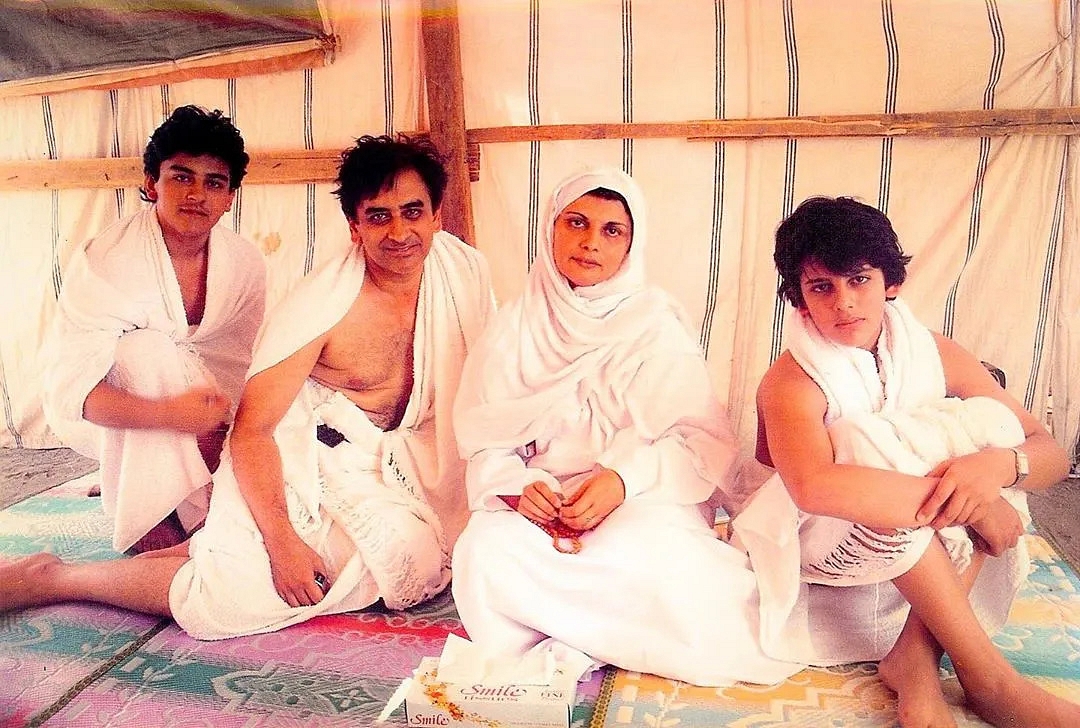 Adnan Sami was born on August 15, 1971, in London, England. Adnan Sami grew up and received his education in the United Kingdom. Arshad Sami Khan, his father, was a Pakistani Pashtun. The Pashtun civilization is made up of all ethnic Pashtuns and their descendants who live outside of their traditional homeland of Pashtunistan, which is now spread across parts of Afghanistan and Pakistan. Adnan Sami's mother, Naureen Khan, was an Indian from Jammu. Adnan's father was a Pakistan Air Force pilot before rising through the ranks to become a senior bureaucrat and Pakistan's ambassador to 14 countries. General Ahmed Jan, his paternal great-great-grandfather, was an Afghan military advisor to King Abdur Rahman Khan. His paternal great-grandfather, Agha Mehfooz Jan, was the governor of four Afghan provinces and the King's first cousin during King Amanullah Khan's reign, and his paternal grandfather, Abdul Sami Khan, was the Deputy Inspector General of Police. After Agha Mehfooz Jan was assassinated by Habibullah Kalakani, Sami's father's family moved to Peshawar, which was then in British India.
Adnan Sami's Affairs and Relationships
Adnan Sami - Zeba Bakhtiar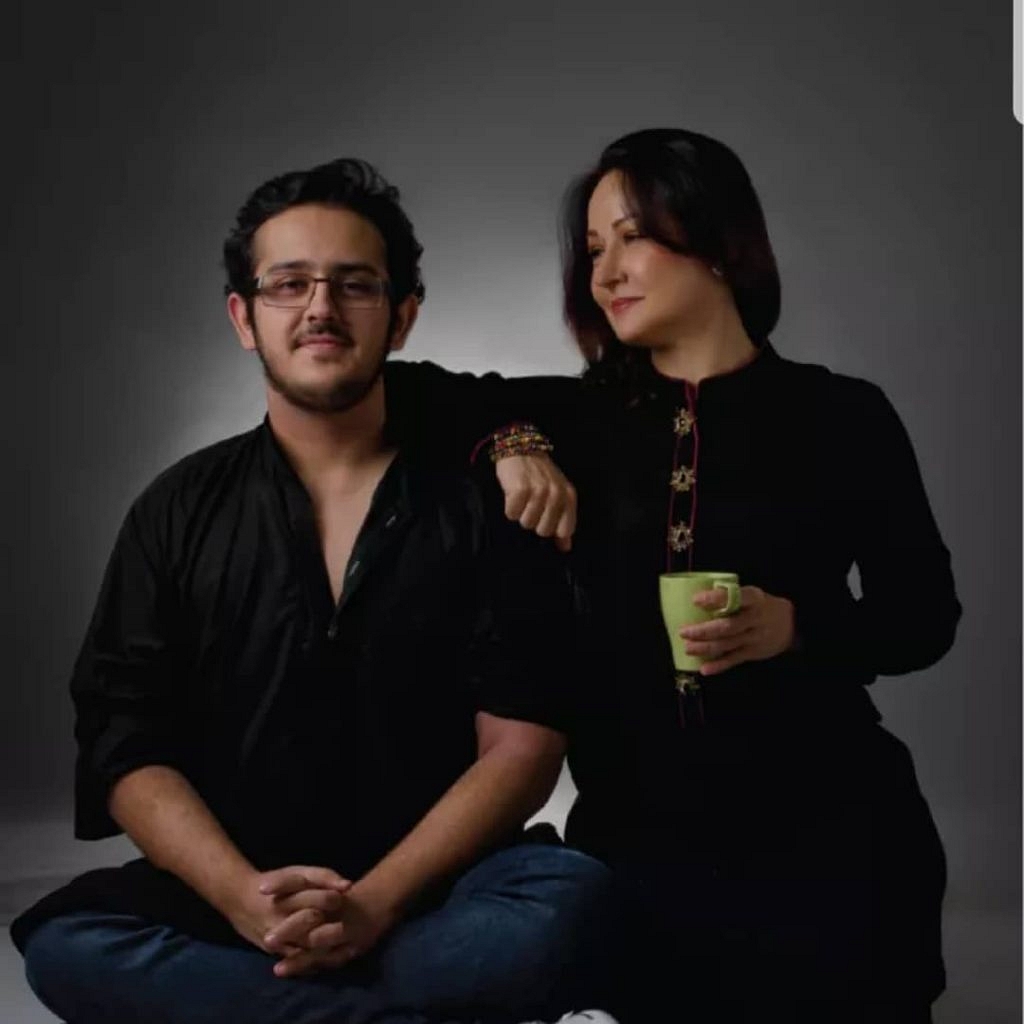 Adnan married Pakistani actress Zeba Bakhtiar at the age of 22. They were even seen together in the Pakistani film Sangram. They even had a baby boy named Azaan Sami in the following year. But the pair couldn't stand together and had major disagreements, so they split up.

In an interview, Zeba stated. 'I Engaged With Adnan, But We Had Major Agenda Differences.' He Married The Star Zeba Bakhtiar, Not Me Aa a Person.' Zeba Bakhtiar stated, They now share joint custody of their son and are friendly with one another.
Adnan Sami - Sabah Galadari
Adnan Sami fell in love again in 2001, this time with Arab Sabah Galadari, a businesswoman from Dubai. The marriage was dogged by rumours that Adnan was dissatisfied with Sabah's son from her first marriage. We suddenly noticed some trouble in paradise, and that marriage also failed by 2004. But because they were so supportive of each other, they decided to give their marriage another chance, but they divorced again in 2009. Adnan was accused of domestic violence by Sabah.
Adnan Sami - Roya Faryabi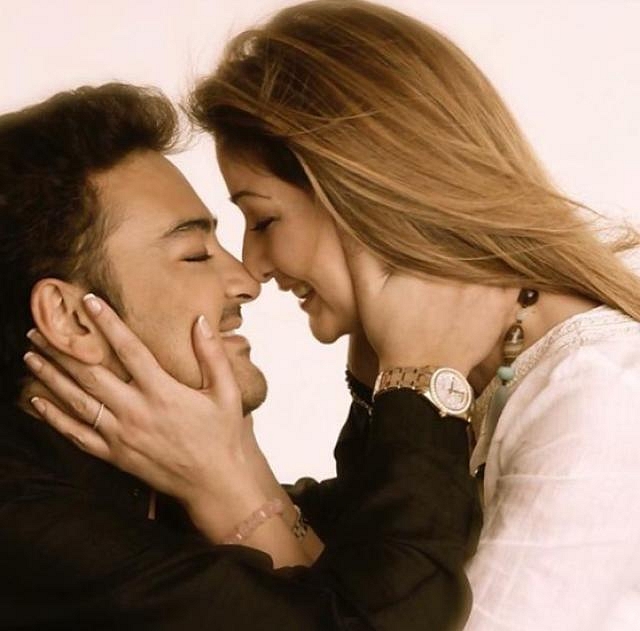 Then came his current wife, his life's love, Roya Faryabi. She entered his life at a time when he was dealing with extreme weight loss and a low point in his relationship. She was a close family friend, so she stood by Sabah throughout this ordeal. The couple married in 2010, and soon after, they had a baby girl, whom they named Medina Sami Khan.


Adnan Sami spoke about his life's love.'I Was In The Middle Of The Worst Period Of My Life When I Met Roya. My Grandfather Was Lost First, Then My Father. She Held My Hand During My Darkest Hours While I Was In The Middle Of The Ugliest Court Battle With My Former Wife.' Adnan Sami went on to say 'I Wouldn't Say Roya Came Into My Life Out Of The Blue. We Got To Know Each Other Over Time. I Was In No Mood To Start A New Relationship After Going Through What I Had. But It Didn't Take Long For Me To Realize She Was The Woman With Whom I Wanted To Spend The Rest Of My Life.'

Adnan Sami's Struggles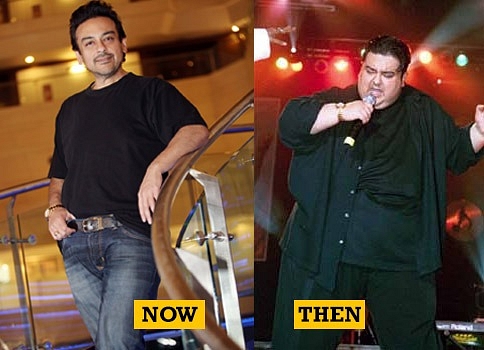 Adnan Sami, a singer, has spoken out about his body transformation journey, revealing that he has struggled with obesity and weight fluctuation for years. Lately, pictures of him in a much leaner avatar went viral. Adnan Sami has said that he keeps 'yo-yoing, going up on the scales' when trying to lose weight. 'I have struggled with my weight for the longest time and have done so for several reasons. I kept yo-yoing up the scales, for lack of a better term. I first had a significant weight loss in 2007–2008. I then continued to gain and lose weight. Life entails it. This time was no different from other times when I had shed a few pounds, the singer told Hindustan Times in an interview.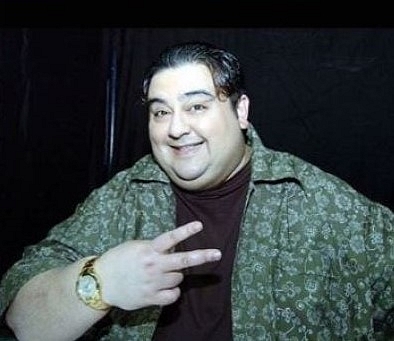 According to reports, the 50-year-old singer has reduced her body weight from 230 kg to a range between 75 and 80 kg.Additionally, he was open about how lazy he was but that when pressed, he was capable of moving mountains. According to the zodiac, I am a Leo, which is another word for slothful. I'm that way by nature, but when I'm pushed, I can do anything. I simply followed a strict diet, kept track of how much food I ate, and was picky about what I ate. When others inquire, I will occasionally laugh and respond, 'It's a sea-food diet.' I also play squash, which is very challenging,' he said. The vocalist of Tera Chehra is renowned for his dramatic change in appearance after the release of the popular song Lift Karadey in 2000. 230 kg or so, according to accounts, was his weight at the time. He even stated that his physician had only given him six months to live. He did, however, lose 130 kilos (368 lb) in 16 months in 2006 through diet and exercise.

Adnan Sami's Career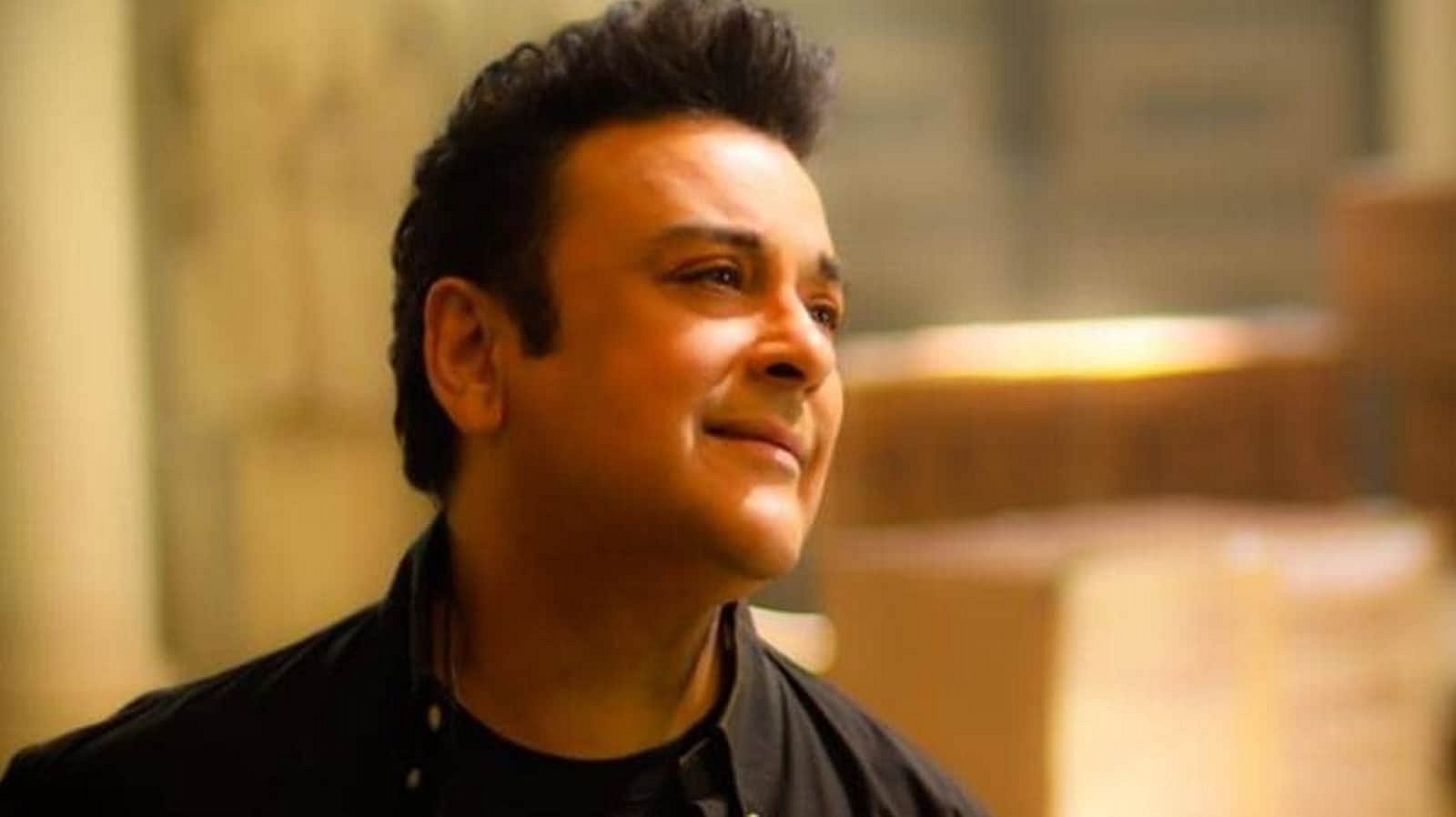 Adnan Sami's first single, 'Run for his life,' was published in 1986 and was for UNICEF. His debut track immediately reached No. 1 on the Middle Eastern music charts. He immediately released his debut album, The One & Only, in 1869, just two years later. Adnan Sami was backed by tabla master Zakir Hussain on this record, which represented the pinnacle of classic piano music. Adnan Sami next shifted into the singing side. In 1991, he also issued his debut singing album, Raag Time. There are many songs on the album, including Teri Yaad, the first album's title tune, and a great hit in Pakistan. Adnan Sami's musical career was flourishing, and in a very short time, he also had the opportunity to write the music for the movie. He was an all-arounder because he appeared in the movie Sargam as an actor. He played the lead role in the Pakistani movie Sargam, which had Indian playback artist Asha Bhosle as the soundtrack. Adnan was disappointed that Asha's voice was barred from the soundtrack by the authorities.
Adnan Sami's rise to fame in India fulfilled his dream in 1997, Asha Bhosle collaborated with him to release Kabhi to Nazar Milao, a collection of love songs. The album was a smash hit, topping the Indipop charts for much of 2001. Adnan Sami was a sensation in India, and he became one of the most influential song makers. Boney Kapoor asked him to compose music for his film. He was climbing the success ladder in India when he began producing music for Bollywood films.

Adnan Sami collaborated with some of the most prominent Hindi film producers of the time, including Yash Chopra and Subhash Ghai. In terms of international honours, Adnan was named the UK's Keyboard Magazine's Keyboard Discovery of the 1990s, as well as the Nigar Award, the Graduate Award, and the Bolan Academy Award. Adnan was named 'Best International Act' at the UK Asian Music Awards in 2008.
Adnan Sami's most successful albums have been Kabhi To Nazar Milao with Asha Bhosle and Tera Chehra, and his music videos have usually featured Bollywood stars such as Namrata Shirodkar in 'Bheegi Bheegi Raat', Mahima Chaudhry, Raveena Tandon, Rani Mukerji in 'Tera Chehra', Govinda, Fardeen Khan, Amisha Patel in 'O Meri Jaan'. Adnan Sami took a sabbatical in 2006 and reportedly lost 130 kg. In April 2007, he returned with the album Kisi Din.

In 2007, he sang 'Dil Kya Kare' from the Hindi film Salaam-e-Ishq: A Tribute to Love and 'Noor-e-Khuda' from My Name Is Khan on the soundtrack. He was also a guest judge on the 2007 Sa Re Ga Ma Pa Challenge. Adnan Sami has written music for a number of other Hindi films, including Lucky: No Time for Love, Yeh Raaste Hain Pyar Ke, Dhamaal, Chance Pe Dance, Mumbai Salsa, Khubsoorat, Sadiyaan, Shaurya, and others.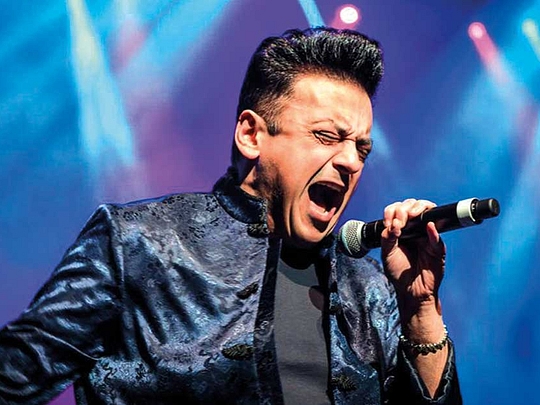 Adnan Sami's work has brought him into contact with prominent members of the Indian film and music industries. On December 15, 2002, the BBC World Service celebrated 70 years of broadcasting with a worldwide live concert featuring artists from all over the world who performed in front of a global audience via satellite. Sami was chosen as India's representative. Adnan Sami became the only musical artist from the entire Asian region to sell out Wembley Stadium in London for two nights in a row in the summer of 2003, which was recorded in the Limca Book of World Records (Asia's equivalent to the Guinness Book of World Records). Adnan Sami repeated this in 2005, 2008, and 2012.
Adnan Sami received the 'Lifetime Achievement Award' from Pakistan's Prime Minister in 2010 at a ceremony hosted by Pakistan Television. The India International Friendship Society bestowed the 'Glory of India Award' on Sami in 2011. On the 350th anniversary of the Taj Mahal's completion, Sami performed a solo concert in front of the Taj Mahal on the final night of the celebrations. Following this performance, the Indian press dubbed him the 'Sultan of Music.'

In 2008, he hosted Bol Baby Bol, an Indian version of the American music game show Don't Forget the Lyrics! on the Star TV network. Prior to that, in 2005, he served as the sole jury for Channel's singing competition programme Super Singer. Adnan returned as a judge on the singing reality show Sa Re Ga Ma Pa L'il Champs in 2011, which became popular around the world. He appeared in the 2015 film Bajrangi Bhaijaan and performed the qawwali 'Bhar Do Jholi Meri.'
Adnan Sami's Career Timeline
Adnan Sami Controversies
Adnan Sami Padma Shri Controversy
Adnan Sami, a Pakistani-origin singer who received the Padma Shri on Republic Day, told PTI that his name had been unnecessarily dragged into a scandal by 'small politicians.' Sami, who was born in Lahore, entered India on a tourist visa in 2001. His Pakistani passport, which had been issued on May 27, 2010, expired on May 26, 2015, and had not been renewed. Sami then filed for Indian citizenship, which she received on January 1, 2016.

'Some minor politicians are criticizing,' Sami stated, possibly referring to his Twitter dispute with Congress spokesperson Jaiveer Shergill. 'They're doing it to further some political objective that has nothing to do with me.' I am a musician, not a politician.' On January 26, the Congress attacked the government, claiming that while Kargil War veteran Mohammad Sannaullah was declared a foreigner by Assam's National Register of Citizens, Adnan Sami, the son of a Pakistan Air Force pilot, had received India's fourth highest civilian award.

According to the musician, his father's career as a Pakistan Air Force pilot has nothing to do with his award. 'My father was a decorated fighter pilot and a professional soldier,' Adnan Sami explained. 'He did his patriotic duty.' I admire him for it. It was his entire life. He was recognized for it. That did not benefit or credit me. Likewise, he cannot take credit for what I do. 'How does my award relate to my father?' Adnan Sami stated that he was willing to face personal and professional criticism, but did not want to be drawn into a political debate.

Adnan Sami said that when he was a Pakistani citizen, the Congress-led United Progressive Alliance government gave him the Naushad award. 'Now that I am an Indian citizen, I am fully entitled to this honour,' he stated. 'They're bringing the Pakistani flavour, which is amusing.' They're noticing something because they don't have anything else to notice.' Adnan Sami stated that he is 'friends with everyone,' including the Bharatiya Janata Party and the Congress. 'I work as a musician.' 'Through my music, I spread love,' Sami continued.

Adnan Sami's Networth and Income
The amount of assets that exceed liabilities is referred to as net worth. Cash, real estate, and anything else of value are examples of assets. It is the value of everything you own less everything you own. Net worth is not calculated on a yearly basis. So, how much is Adnan Sami currently worth? Adnan Sami is a $50 million-dollar-worth Indian musician and actor. Adnan Sami was born in London, England. Sami has been dubbed the world's quickest keyboard player and can play over 35 musical instruments. He is known as the Sultan of Music, having sold over 100 million CDs worldwide. Sami's debut album, Live in Karachi, was released in 1986, and his most recent album, Press Play, was released in 2013. He made his acting debut in the 1995 film Sargam and has a long list of credits as a playback vocalist. Adnan Sami was granted Indian citizenship in January 2016.
Adnan Sami Awards and Achievements
Filmfare Awards
2011 Nominee Filmfare Award Best Playback Singer - Male My Name Is Khan (2010) For the song 'Noor-e-Khuda'
2006 Nominee Filmfare Award Best Music Lucky: No Time for Love (2005)
2002 Nominee Filmfare Award Best Playback Singer - Male Ajnabee (2001) For the song 'Mehbooba Mehbooba'.
Apsara Film Producers Guild Awards
2004 Nominee Apsara Award Best Playback Singer (Male) - Movie Joggers' Park (2003) For the song 'Ishq Hota Nahi'
Filmfare Awards South
2013 Nominee Filmfare Award - Telugu Film Industry Best Male Playback Singer Julayi (2012) For the song 'O Madhu'
South Indian International Movie Awards
2013 Nominee SIIMA - Telugu Best Playback Singer - Male Julayi (2012) For the song 'O Madhu'
Adnan Sami Interesting Facts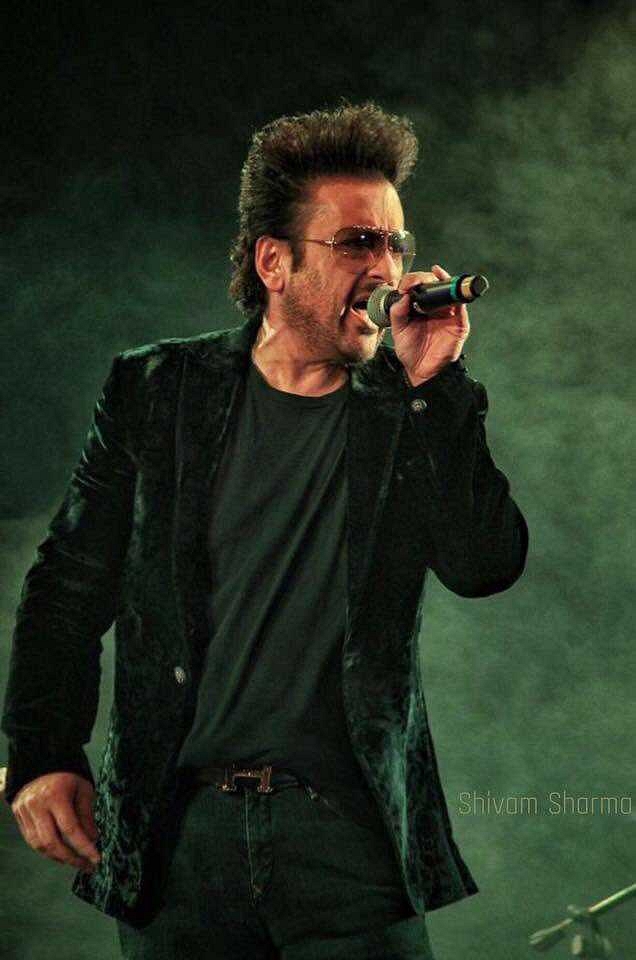 Adnan Sami is an extremely skilled artist who is well-known for being multi-talented. That's correct! He is the music champion because of his composition, singing, and directing abilities.
Adnan Sami formerly married legendary actress Zeba Bakhtiyar, with whom he had a son, Azaan Sami. Unfortunately, their marriage did not last, and the couple divorced.
In an interview, the musician Adnan Sami admitted that he loves Zeba and that whatever he sings, he sings just for Zeba. And it's incredible to learn of his unending love!
Adnan Sami has a bachelor's degree in journalism and political science. Later, he completed a double bachelor's degree and sought a law degree. That's fascinating to know!
Adnan Sami once stated that he has a close relationship with his brother, Junaid Sami Khan, who is also a wonderful singer and is well-known for his singing style. It's good to know the two work in a similar field.
Adnan Sami's first love is music, and he aspired to be a successful musician. The best part is that he achieved his goal. And we can say that this is a huge victory in his life!
Social Media
Frequently Asked Questions