Aditi Mittal | Career, Age, Family, Stand-up Comedian

Anisha Saini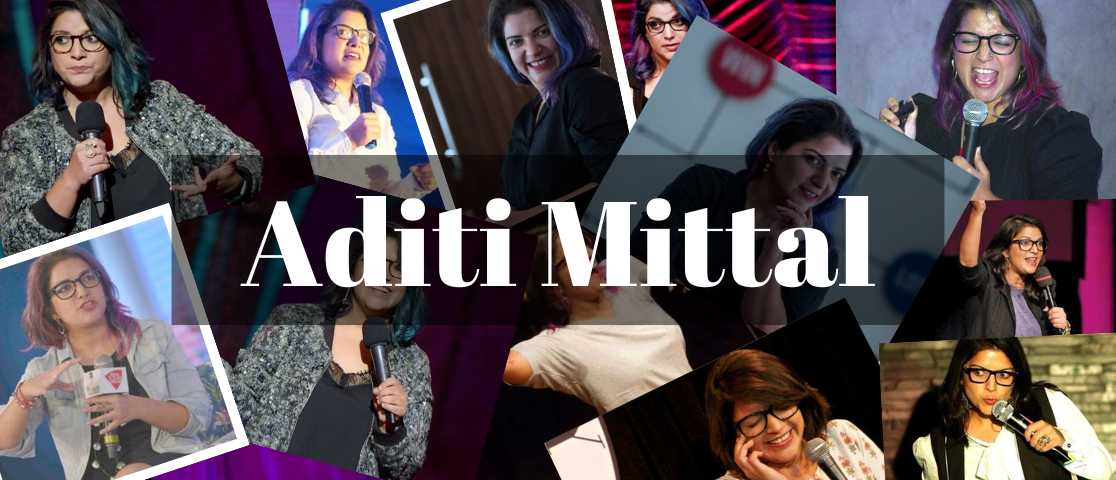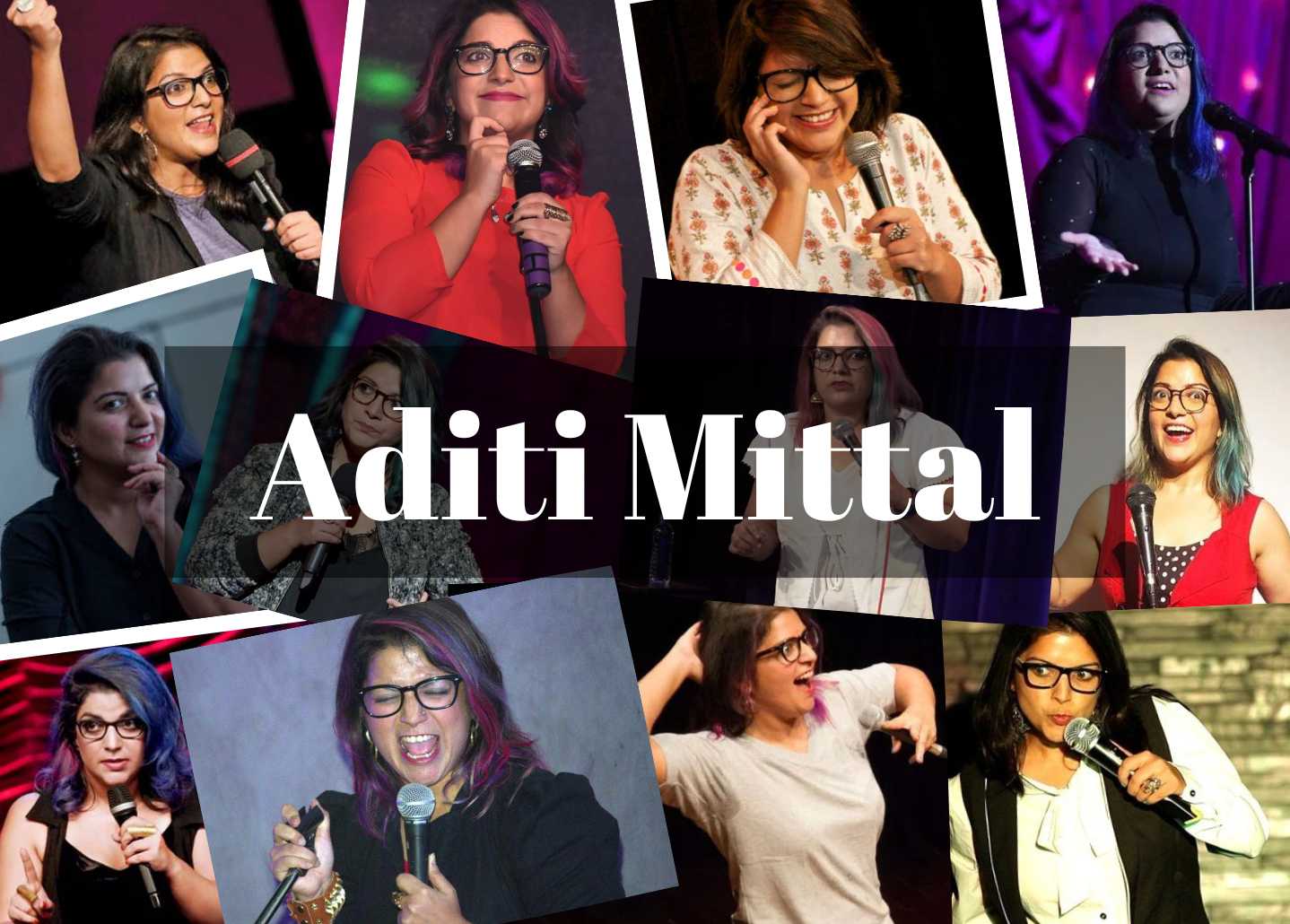 Aditi Mittal's Biography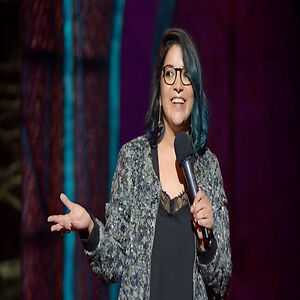 Aditi Mittal is an Indian stand-up comedian, actress, and writer. The Times of India named Mittal, one of the first women to perform stand-up comedy in India, among the top 10 stand-up comedians in the country. CNNIBN.com named her as one of the top 30 witty, intelligent, and incredibly fun Indian women to follow on Twitter. Mittal has contributed to the Financial Times, Firstpost.com, DNA, Grazia Men, and Firstpost.com. Aditi Mittal zodiac sign is Scorpio. Aditi Mittal's hobbies are Traveling and cooking.


Aditi Mittal never avoids sensitive subjects like sex, bras, or periods, and can make a humorous joke about any subject under the sun, which contributes to her appeal. The character of a sex therapist, Dr. Mrs. Lutchuke, who openly gives sex counseling to both men and women, appears in some of her most well-known performances! She is undoubtedly very well-liked! She primarily performs stand-up comedy live, although she also frequently appears on TV shows. Along with American and South African comics, Aditi Mittal was included in the American documentary Stand-Up Planet. Mittal is a well-known comedian who received an invitation from the BBC to attend the prestigious 100 Women conference in London in 2013. She has been highlighted as one of India's trailblazers on BBC World and BBC America.
Claim Your FREE Celebrity Shoutout
✕
Claim Now!
Aditi Mittal's Family and Aditi Mittal's Education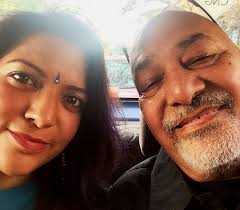 Aditi Mittal's birthdate is On November 12, 1987. Aditi Mittal's birthplace is in Pune, Maharashtra. Aditi Mittal attended St. Mary's and St. Joseph's School in Pune. After graduating from high school, she moved to the UK and enrolled at Wroxton College to study theatrical literature. She subsequently applied to study communication and literature at Fairleigh Dickinson University. Before moving back to her native India, she spent some time working in the UK. Since then, she has established a reputation as one of the very few female stand-up comedians.

Aditi Mittal was one of the top 5 Indians featured in the 2009 edition of Local Heroes, an all-Indian stand-up performance produced by The Comedy Store in the United Kingdom. She has performed at clubs in the UK, at the Laugh Factory in Los Angeles, and Canvas Laugh Factory, Comedy Store Mumbai. She is currently a regular stand-up comic there. In July 2013, she performed her debut solo performance, Things they wouldn't let me say, at the Canvas Laugh Factory in Mumbai
Talk To Similar Celebrities
Aditi Mittal's Career
In North and West India, Mittal is one of the more well-known performers in the Indian English stand-up comedy scene. She was one of the first five Indians to appear in a stand-up comedy show for Indians alone called Local Heroes in 2009, which was produced by the U.K.-based The Comedy Store. She performs regularly at Canvas Laugh Factory, and Comedy Store Mumbai, and has also been in clubs in the UK, the Laugh Factory in Los Angeles, and other venues and comedy festivals across the nation.


Mittal received an invitation from the BBC to attend the prestigious 100 Women Conference in London in 2013. In July 2013 at the Canvas Laugh Factory in Mumbai, she debuted her solo show, Things they wouldn't allow me to say. The thinking Bollywood superstar Dolly Khurana and sex therapist Dr. Mrs. Lutchuke also make an appearance during the trip.

Mittal became the first Indian woman comic to get a special feature on a web streaming service as a result. The deal felt like a goldmine to Mittal. I recall having poha for breakfast before meeting the Netflix employees, Mittal recalled. After everything was decided, I left the room and questioned whether I had eaten poha because it was digested so quickly during the discussion.
Aditi Mittal's Controversies
Aditi Mittal apologizes to Kaneez Surka on Twitter for kissing her without consent.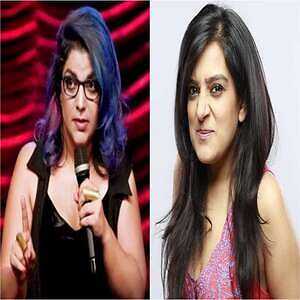 On Twitter, Kaneez Surka requested an apology from Aditi Mittal for kissing her without her permission in 2016. Aditi Mittal responded by writing a lengthy letter.

After Kaneez Surka, a fellow comedian accused Aditi Mittal of kissing her without her permission during a stand-up event in 2016, Aditi has now offered her sincere regrets. In a lengthy message posted to Twitter, Aditi provided her account of the events and explained how Kaneez had delayed asking for a public apology until now to find closure.

Aditi made it clear in her note that the kiss was a jest and a part of the act. She added that, contrary to what Kaneez had claimed, she had not kissed her with her tongue.Aditi further mentioned that Kaneez had accepted her apology from the previous year after she had apologized to him. However, Kaneez has now requested that she publicly apologize to her in light of the MeToo movement.I took part in an open mic in Mumbai's Andheri (West) in January 2016. The speaker was Kaneez Surkha. I gave Kaneez a funny peck on the lips (there was no tongue) as I approached the stage to take the microphone away from her. There was no sexual undertone to the aims. After speaking with Kaneez, I realized that it had violated her personal space and still bothered her a lot. For this, I sincerely apologize. In 2017, we had a long conversation about this subject. I apologized profusely for making her feel that way. She acknowledged my apologies and assured me that I hadn't meant to hurt her feelings. We talked about the pervasive sexism at AIB that she had just learned about and made a pledge to support one another in a guy's club.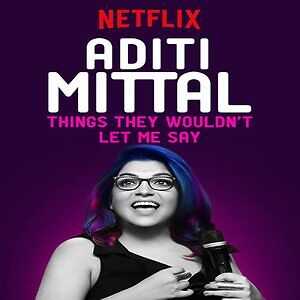 Regarding becoming angry, out of respect for her space, I started to purposefully avoid any location where she or anyone from her social circles would be. As a precaution, it was done.

She advised me to publicly apologize if I wanted to give her closure with the current occurrences, and she gave me two days to respond.

I'm sorry, Kaneez.

Surka had previously stated in the account posted on Twitter, that two years ago, at a comedy show I was hosting at Andheri Base, in front of a 100-person audience and many comedians, Aditi Mittal walked up on the stage and forcibly kissed me on the mouth out of the blue and put her tongue in my mouth, while I was still on the stage and without my consent. I felt absolutely without choice, ashamed, and shocked. She violated my boundaries, which are guaranteed to each person.
Aditi Mittal's Net Worth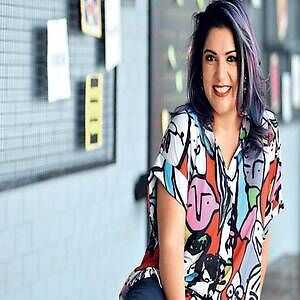 Aditi Mittal is the first woman to perform stand-up comedy in India, an Indian stand-up comedian, and YouTuber. This witty woman, known for her outspoken, biting, and frequently self-deprecating humor, can communicate some serious points through her overtly humorous comic performances.

She is a founding member of the Ghanta Awards and the Filmfare Awards spoof, two of the biggest parody award events in India, in addition to performing live and making television appearances. Aditi Mittal is very well-liked online as evidenced by her 130k YouTube subscribers, 13.6k Instagram followers, and 330k Twitter followers. Aditi Mittal's net worth is $10 million.
Aditi Mittal's Achievements
● Aditi Mittal is a founding member of the Ghanta Awards and the Filmfare Awards spoof.

● Her popular YouTube shows Bra Shopping and Sanitary Napkins are quite popular.

● According to Times of India, Aditi Mittal is unquestionably one of the top 10 comedians in India.
Aditi Mittal's Interesting Facts
She also appeared in the American documentary Stand-Up Planet, where she reportedly had the pleasure of meeting great comics like Bill Cosby, Carl Reiner, Dane Cook, Bill Burr, and Norman Lear.
She is also the first Indian comedian to perform at The Laugh Factory in Los Angeles, California, the home of stand-up comedy worldwide.
Aditi Mittal indulges in alcohol on occasion. When she drinks, she cannot be photographed.
A decade ago, she worked for a company in the USA; however, when the recession hit the company where she worked, she was made jobless.


She writes columns for DNA and FirstpostIndia and has also made appearances in several television programs, including Phenking News with Cyrus Broacha.


Aditi Mittal is very conscious of the fact that comedy isn't always forgiving as a genre. However, having complete conviction and a lack of fear makes it easier to take blows and recover stronger.


Aditi Mittal speaks English and Hindi fluently and has a decent command of French and Spanish.


As she puts it, she sees humor as a meethi churri, or instrument. You say, It's a great way to let people know they messed up.
Social Media
Frequently Asked Questions