Abhishek Upmanyu | Career, Biography, Age, Standup Comedian

Anisha Saini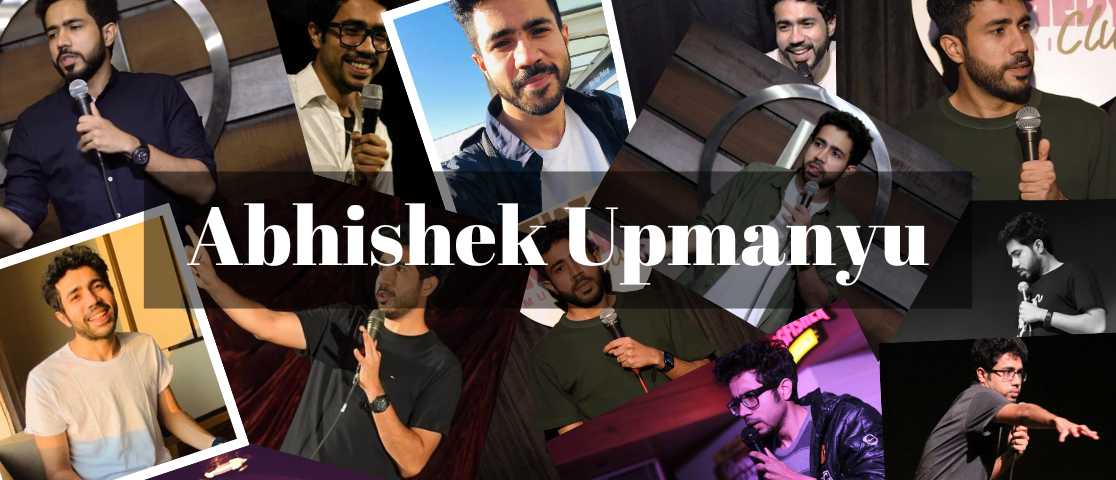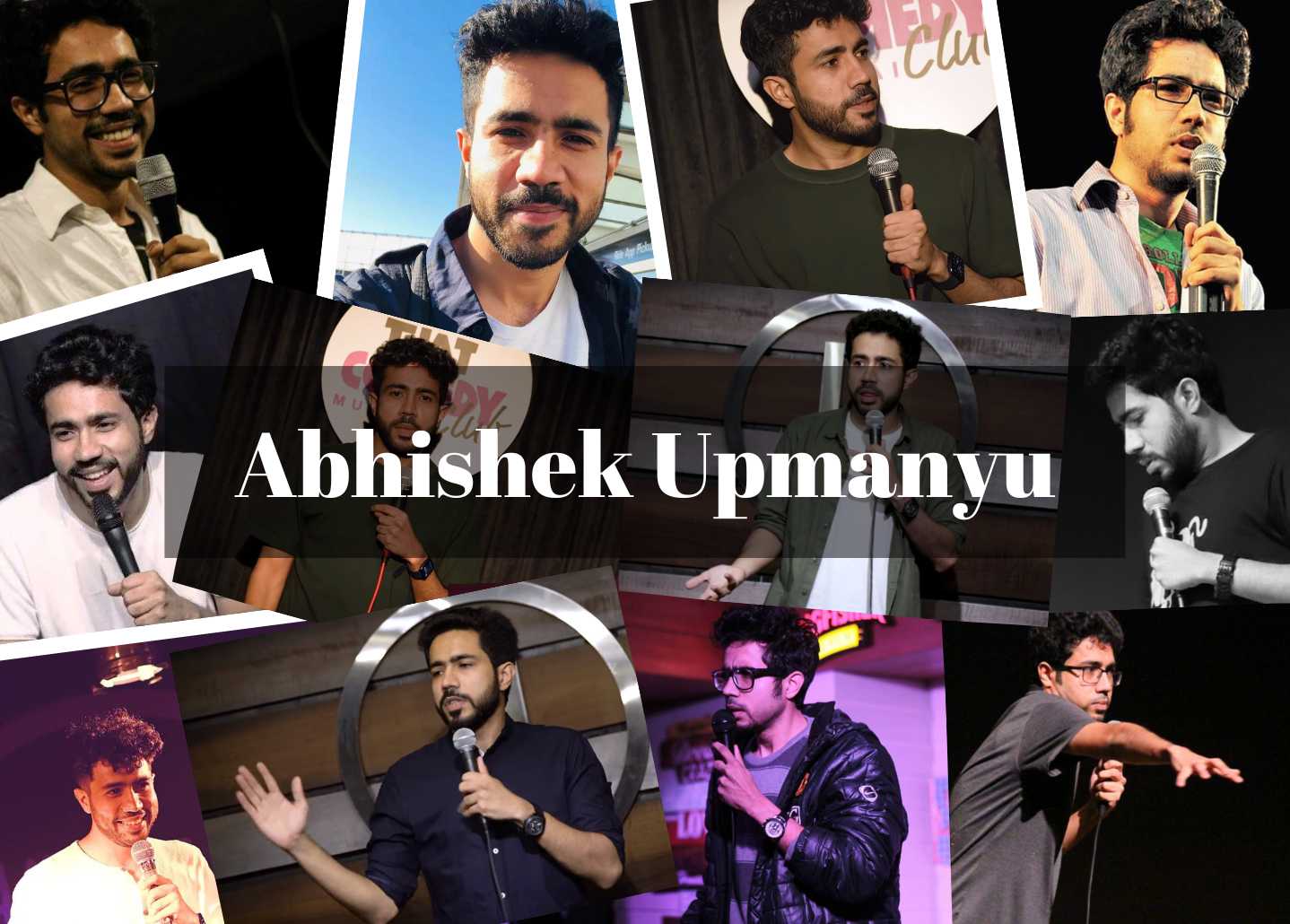 Abhishek Upmanyu's Biography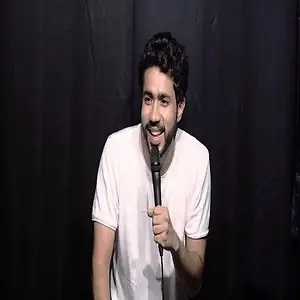 Abhishek Upmanyu's birthdate is on 19th May 1990. Abhishek Upmanyu's birthplace is New Delhi, India. An Indian comedian and YouTuber, Abhishek Upmanyu. He is well known for posting humorous YouTube videos. His YouTube channel has 2.22 million subscribers. He is also well-known for his work as an AIB On Air writer. On the other hand, he visited India's Thoda Saaf Bol.

Funny jokes were told by Abhishek to the crowd. With his live shows and videos, he is constantly occupied. He played at festivals on both a national and international scale. The Jealous of Sabziwala program was also organized by him in several Indian cities. Abhishek Upmanyu's zodiac sign is Taurus. Abhishek Upmanyu's hobbies are playing guitar and traveling.
Claim Your FREE Celebrity Shoutout
✕
Claim Now!
Abhishek Upmanyu's Family and Abhishek Upmanyu's Education
Abhishek Upmanyu came from a North Indian household at birth. He was brought into a Punjabi Background by his parents. Abhishek upmanyu sister Vishakha Upmanyu resides in New Delhi with his parents. He received his education at Chandigarh's St. Xavier's High School. He graduated from Chandigarh's Punjab University with a BE in chemical engineering. Abhishek Upmanyu's caste is Khatri.
Talk To Similar Celebrities
Abhishek Upmanyu's Career
He now enjoys popularity as a stand-up comedian and YouTuber. He has a sizable fan base. But he was forced to make several sacrifices & hardships. He is where he is right now as a result.He worked for a variety of businesses after graduating. He began working as an intern at the Ranbaxy Company in Gurgaon, India, in 2009. He changed jobs in 2010 and began working for Engineers India Limited in New Delhi.

He eventually left this position, though, and joined HPCL-Mittal Energy Ltd., Bhatinda, in 2011. And with that, he began working another job at Hi'grail Research as a Research Analyst. Abhishek Upmanyu changed jobs and began working at Bain Company in 2013.
He didn't enjoy these occupations, friends. He ultimately decided to pursue a career in comedy, which was his love. He joined On Air with (All India Bakchod) AIB in 2015.

He began his career as a television series writer here. He also began administering the Twitter account Gareeb Guy after this. He also used to do live shows and events during this period. His debut YouTube video was titled India Insults & Comebacks and was uploaded by Abhishek Upmanyu in 2016. In this video, he received many positive comments and praise. He received over 18 million (1.8 crores) views on the video.

He performs live comedy gigs right now throughout India. He has performed numerous comedic performances abroad as well, including in Canada and the United States. His two comedy shows Thoda Saaf Bol and Jealous of Sabziwala gained immense popularity.
Abhishek Upmanyu's Net worth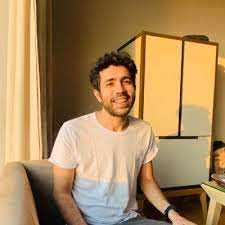 A well-known comedian and YouTuber, Abhishek Upmanyu. He has a significant fan base across all Social Media platforms.
He maintains an active social media presence on Instagram and other platforms. His amazing personality and content astound the audience. The well-known Indian stand-up comedian Abhishek Upmanyu.

A well-known personality named Abhishek Upmanyu rose to prominence by uploading pictures to his Instagram account along with motivational messages. His sources of income are paid advertisements, live performances, and YouTube.

A. B. Upmanyu Estimated net worth is over $1 million, which is equivalent to around 7.5 crores of Indian rupees. All of this was made possible by his confidence in himself and commitment to his profession.
Abhishek Upmanyu's Interesting Facts
He adores the dish Dal Makhani. Even his hand bears a tattoo of Dal Makhani's name written in his handwriting.
He is a cat lover. His cat is called Metch Hedberg.
He is now a well-known figure in India. He gets invited to a lot of major events. His invitation to the interview comes from other well-known YouTube channels (Daniel Fernandes, Rahul Grover, etc.)
Abhishek has always enjoyed making people laugh, which inspired him to begin performing stand-up comedy.
On January 8, 2017, he posted his debut comedy clip, titled Indian insults, parents, and their comebacks. On YouTube, it has over 17 million views.
His comic programs Thoda Saaf Bol and Jealous of Sabjiwala became extremely popular.
Abhishek performed in numerous stand-up comedy gigs both nationally and internationally after becoming famous for his comedic work.
Social Media
Frequently Asked Questions