Abhinav Bindra | Career, Age, Biography, Medals, Family

Hitesh Mandot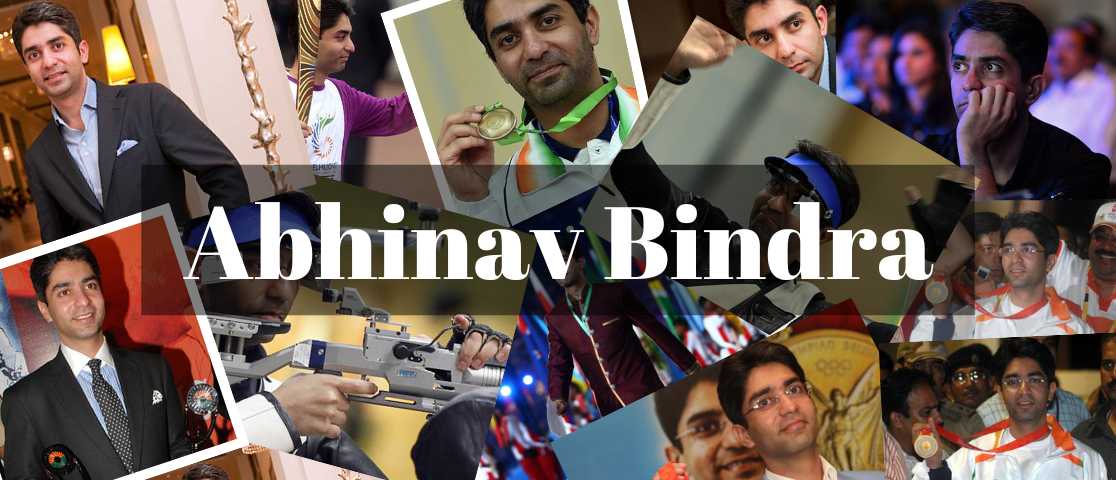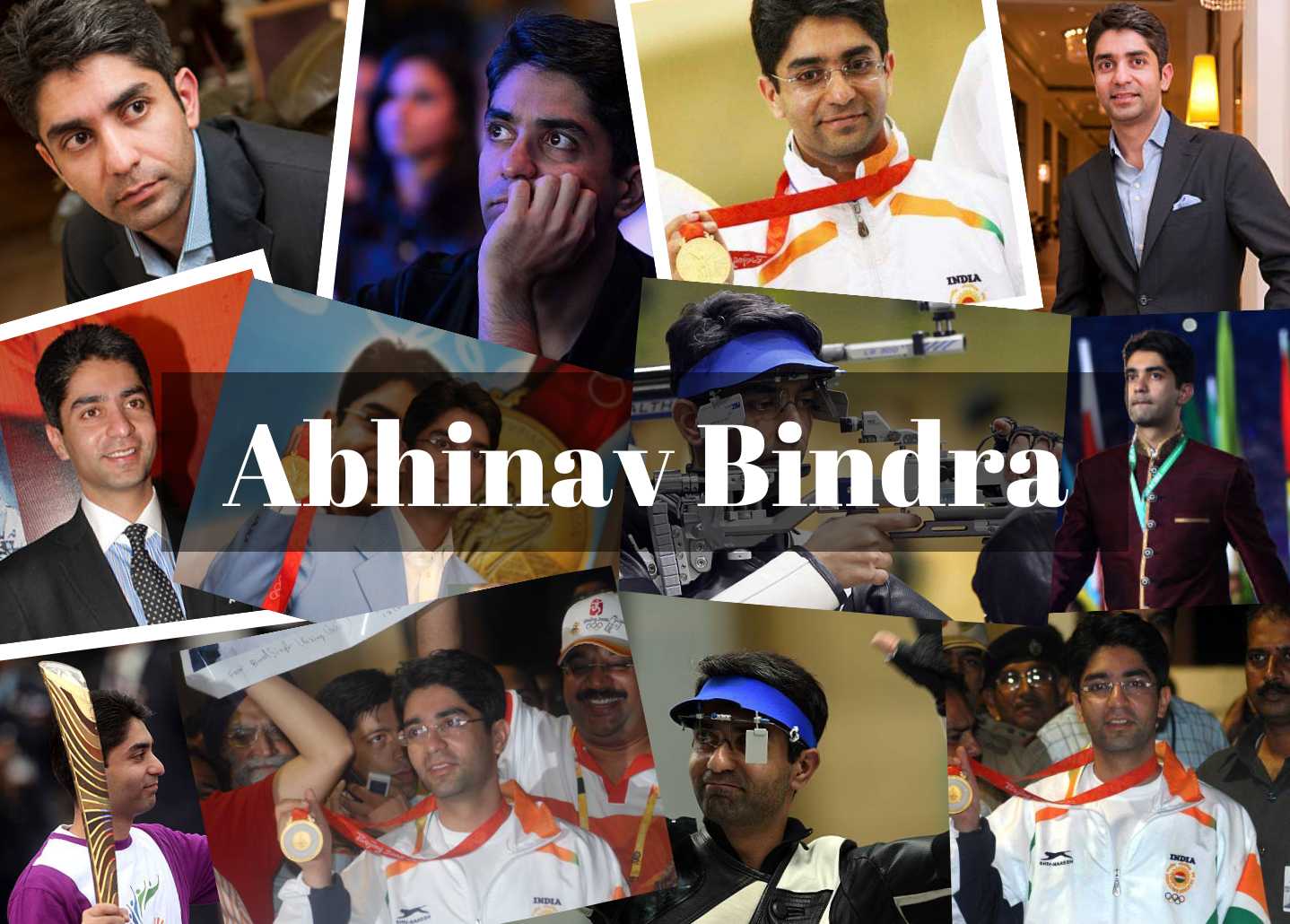 Olympic Gold Winner Abhinav Bindra is a former Indian Sports Shooter. The government of India has awarded Abhinav Bindra Padma Bhushan.
Abhinav Bindra's Biography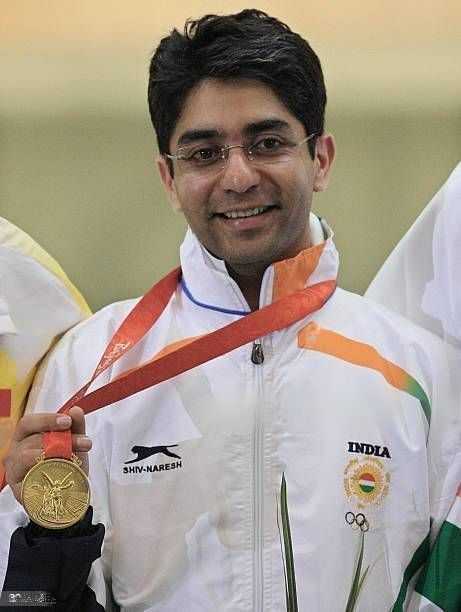 Abhinav Bindra is an Indian Sports Shooter. Abhinav Bindra's full name is Abhinav Apjit Bindra. Abhinav Bindra's birthdate is 28 September 1982. Abhinav Bindra's age is 40 years old as of 2022. Abhinav Bindra's father's name is Apjit Bindra. Abhinav Bindra's mother's name is Babli Bindra. Abhinav Bindra's birthplace is Dehradun, Uttarakhand.

Indian Olympic gold medalist, former competitive shooter, and entrepreneur Abhinav Apjit Bindra. Abhinav Bindra is one of just two Indians to have ever won an individual gold medal at the Olympics. He is the only Indian to have won both the world and Olympic titles in the men's 10-meter air rifle competition, having done so in 2006 at the ISSF World Shooting Championships and the Summer Olympics in 2008. Abhinav Bindra also has three medals from the Asian Games and seven from the Commonwealth Games.

Abhinav Bindra has won more than 150 medals over the course of his 22-year career, received the Padma Bhushan from the Indian government, and is one of the key figures in the country's sports strategy.

Abhinav Bindra placed fourth in the 10-meter air rifle finals at the 2016 Summer Olympics in Rio de Janeiro. He also acted as a goodwill ambassador for the Indian team at the 2016 Summer Olympics in Rio after being chosen for the position by the Indian Olympic Association (IOA). He made his retirement announcement on September 5, 2016.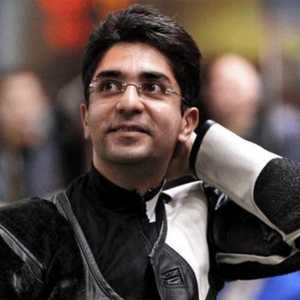 Through the Abhinav Bindra Foundation, a nonprofit that strives to incorporate athletics, science, and technology into Indian sports and promotes high-performance physical training, Bindra primarily engages with Indian sports.

Abhinav Bindra received the prestigious Blue Cross in 2018, the ISSF's top achievement. Currently, Abhinav Bindra is a part of the IOC Athletes' Commission.

A Shot at History: My Obsessive Journey to Olympic Gold, Bindra's autobiography which he co-wrote with reporter Rohit Brijnath, was released by Harper Sport in October 2011. On October 27, 2011, during a gathering in New Delhi, Union Sports Minister Ajay Maken gave it its official debut. The book garnered favorable reviews, and the lead part in a forthcoming biopic based on the memoir has been cast for Harshvardhan Kapoor.

Claim Your FREE Celebrity Shoutout
✕
Claim Now!
Abhinav Bindra Family and Abhinav Bindra Education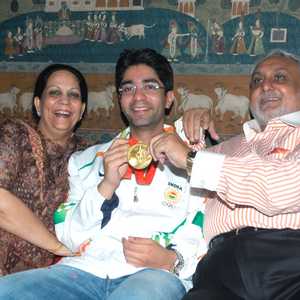 Abhinav Bindra's birthdate is 28 September 1982. Abhinav Bindra's age is 40 years old as of 2022. Abhinav Bindra's father's name is Apjit Bindra. Abhinav Bindra's mother's name is Babli Bindra.

Abhinav Bindra was born to a Punjabi family in Dehradun, Uttarakhand. He received his education at Chandigarh's St. Stephen's School as well as Dehradun's Doon School. He attended the University of Colorado Boulder where he studied business administration.

Abhinav Bindra would train for extended durations in Germany because he was determined to train with the best equipment possible, which was not then available in India.

Talk To Similar Celebrities
Abhinav Bindra Struggles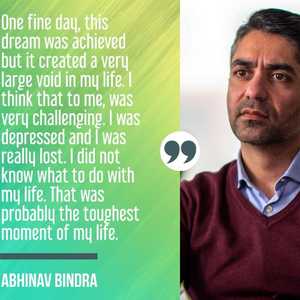 Abhinav Bindra, a shooter, said on Wednesday that he had experienced mental health concerns shortly after taking home the gold in the 10m air rifle competition at the 2008 Beijing Games.

The only Indian to win an individual gold medal at the Olympics, Abhinav Bindra claimed that immediately following the moment of joy, he had a vacuum. The feat, he added, had made him want to give up shooting.

When questioned about his mental health, Abhinav Bindra responded, I had a lengthy career in sport, with many ups and downs. Ironically, my biggest mental crisis in life occurred just as I was beginning to succeed. Many individuals talked about dealing with failure, but I think the hardest moment in my life was dealing with success.

Until Beijing, where I achieved my greatest success, I trained for 16 years of my life with the single-minded passion of winning an Olympic gold medal.

This desire, this aim, was realized one fine day, but it left a very big vacuum in my life. That was definitely tough, in my opinion. I felt lost and depressed. I had no idea how to live my life or what to do after that. The 38-year-old recalled that as being one of the most difficult times in his life.

My reserves of energy were low. I had to use a lot of energy to win. However, having no goals makes you feel listless in life more than anything else. The benefit of having objectives in life is that they provide motivation, and when that motivation is lost, life loses a lot of its meaning. Occasionally, we fall prey to the fallacy that winning a gold medal equates to happiness. That is incorrect, and we need to change the equation to happiness equals gold medal instead, Abhinav Bindra added.

Abhinav Bindra Matches and Career
After graduating from St. Stephen's School in Chandigarh, he made a memorable impression at the 2000 Summer Olympics as the youngest competitor (at 17), scoring 560 in the qualification round to place 11th. He put up a good effort despite not being able to go to the finals.

Abhinav Bindra won a total of six gold medals at various international competitions in 2001 thanks to his tenacity and intense desire for victory. At the World Cup, which was held in Munich in the same year, Abhinav's junior world record score of 597/600 earned him third place. One of his most prominent accomplishments led to his receiving the Arjuna Award and the Rajiv Gandhi Khel Ratna award for his earnest efforts in the sport.
The following few years were the cherry on top for him as he won multiple medals in the Commonwealth Games. Abhinav Bindra won a gold medal at the World Championship in 2006, making him the first shooter from India to do so. He suffered a terrible back injury that same year, preventing him from competing in the Asian Games.

In 2008, Abhinav Bindra participated in the Olympics and won India's first-ever gold medal in the shooting competition.

In 2014, Abhinav Bindra joined the GoSports Foundation Board of Advisors, where he is now actively supporting India's rising sports talents. He also oversees the Abhinav Bindra Shooting Development Program in addition to this. In 2016, Bindra was chosen to represent India as the Goodwill Ambassador at the Olympics in Rio, where he also took part and placed fourth in the 10m Air Rifle competition.

Abhinav Bindra has been a contributing member of the FICCI Sports Committee of the Indian Chambers of Commerce and Industry since 2010. During his retirement following the 2016 Summer Olympics in Rio de Janeiro, he is now inspiring the next generation of shooters.

Abhinav Bindra is also running his guns company successfully in addition to this.

Abhinav Bindra Stats
Abhinav Bindra Business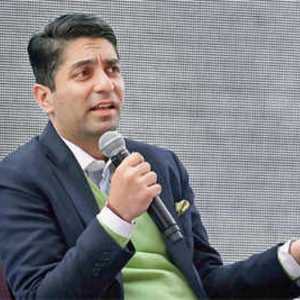 Bindra graduated from the University of Colorado with a bachelor's in business administration. The CEO of Abhinav Futuristics Private Limited, which promotes the use of science and technology in the fields of sport and healthcare, is Bindra. The company has helped more than 5,000 sportsmen and patients with the help of ABTP, a network of advanced physical medicine and rehabilitation (PMR) facilities, and centers for sports science. Athletes are given free access to the newest sports technology and high-performance physical training through the Abhinav Bindra Foundation, a nonprofit effort.

The foundation's numerous initiatives have assisted several athletes in sports like swimming, badminton, boxing, and para-athletics. He opened the Abhinav Bindra Sports Medicine and Research Institute in Bhubaneswar in 2020 with the goal of bringing the world's best athletes.

Since his retirement, Bindra has worked on the TOP Scheme, one of India's most important programs for the advancement of athletes. Additionally, he served on the ISSF and IOC Athlete Commissions, where he promoted programs for athletes' mental health, financial security, and entrepreneurship. The estimated value of Bindra's personal assets is $10 million.

Abhinav Bindra's Net Worth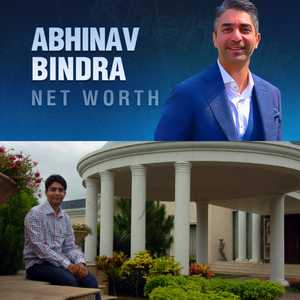 Abhinav Bindra It has a $1.5 million net worth. is One of India's most accomplished athletes is Abhinav Bindra. He is now not playing any sports, although he is still very active. Due to his managerial studies, he is also a very successful businessman. He graduated from the University of Colorado with a BBA.

Indian businessman and athlete Abhinav Bindra has achieved great success in both fields. From his career to date, he has amassed a net worth of $1.5 million. He has garnered a lot of accolades over his life, as well as a lot of financial rewards.

Despite owning one or two four-wheelers, Abhinav Bindra is not well recognized for his love of them. After winning the gold medal at the 2008 Olympics, he received a Volvo S80 as a present. Punjab is home to Abhinav Bindra's farmhouse, which was constructed in an opulent style. He also owns a couple additional homes in Punjab and the nearby Chandigarh area.

Abhinav Bindra Awards and Achievements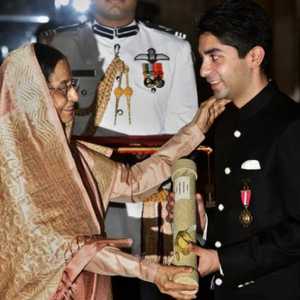 Arjuna award in 2000
Major Dhyan Chand get the highest sports honor bestowed by India in 2002.
SRM University awarded him an honorary degree (D.Litt) in 2008
Padma Bhushan in 2009
2011 - The Indian Territorial Army promoted him to honorary lieutenant colonel.
2018's Blue Cross, the International Shooting Sport Federation's top shooting honor
2019 - Kaziranga University confers an honorary doctorate (DPhil)
Abhinav Bindra Records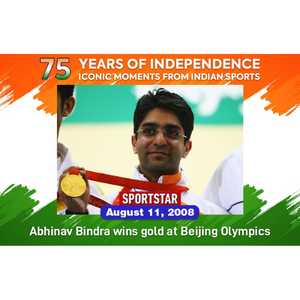 The youngest Indian competitor in an Olympics competition, which took place in Sydney in 2000
In 2011, he was honored as an honorary Lieutenant Colonel by the Indian Territorial Army.
Olympic gold in the 10 m air rifle competition in Beijing in 2008
A gold medal was won in the 10 m Air Rifle competition at the 2006 ISSF World Shooting Championships in Zagreb.
Gold medals in the 10m Air Rifle competition at the Commonwealth Games, which were held in Manchester in 2002, Melbourne in 2006, Delhi in 2010, and Glasgow in 2014, respectively.
silver medals from the Commonwealth Games, which were held in Delhi in 2010 and Manchester in 2002, respectively.
Bronze medalist in the singles competition at the 2006 Commonwealth Games in Melbourne
Abhinav Bindra Interesting Facts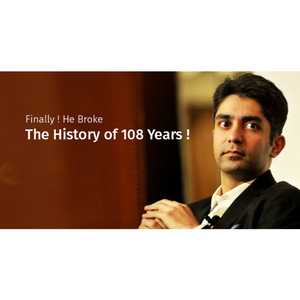 Abhinav Bindra began shooting when he was a little lad and had a -4 power in each eye. This demonstrates that anything is achievable if you are willing to take on obstacles and put in the necessary effort.
The youngest competitor in the 1998 Commonwealth Games was Abhinav Bindra, who was only 14 years old.
At one point, Abhinav Bindra's career was threatened by a persistent back problem. After 2006, he spent months in bed recovering from a spinal injury that threatened his career and was brought on by the overstretching of a ligament in the lumbodorsal region.
In the 10 m Air Rifle competition at the 2008 Olympic Games in Beijing, Abhinav Bindra became the first Indian to take home an individual gold medal.
Social Media
Frequently Asked Questions