You Can't Go Wrong With These Diwali 2022 Decorations Ideas

Salatiya Baig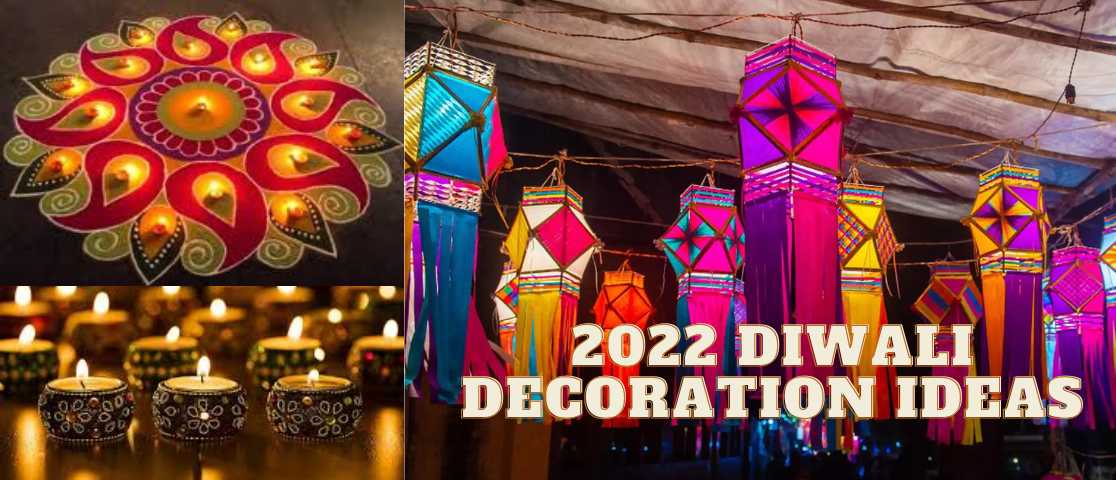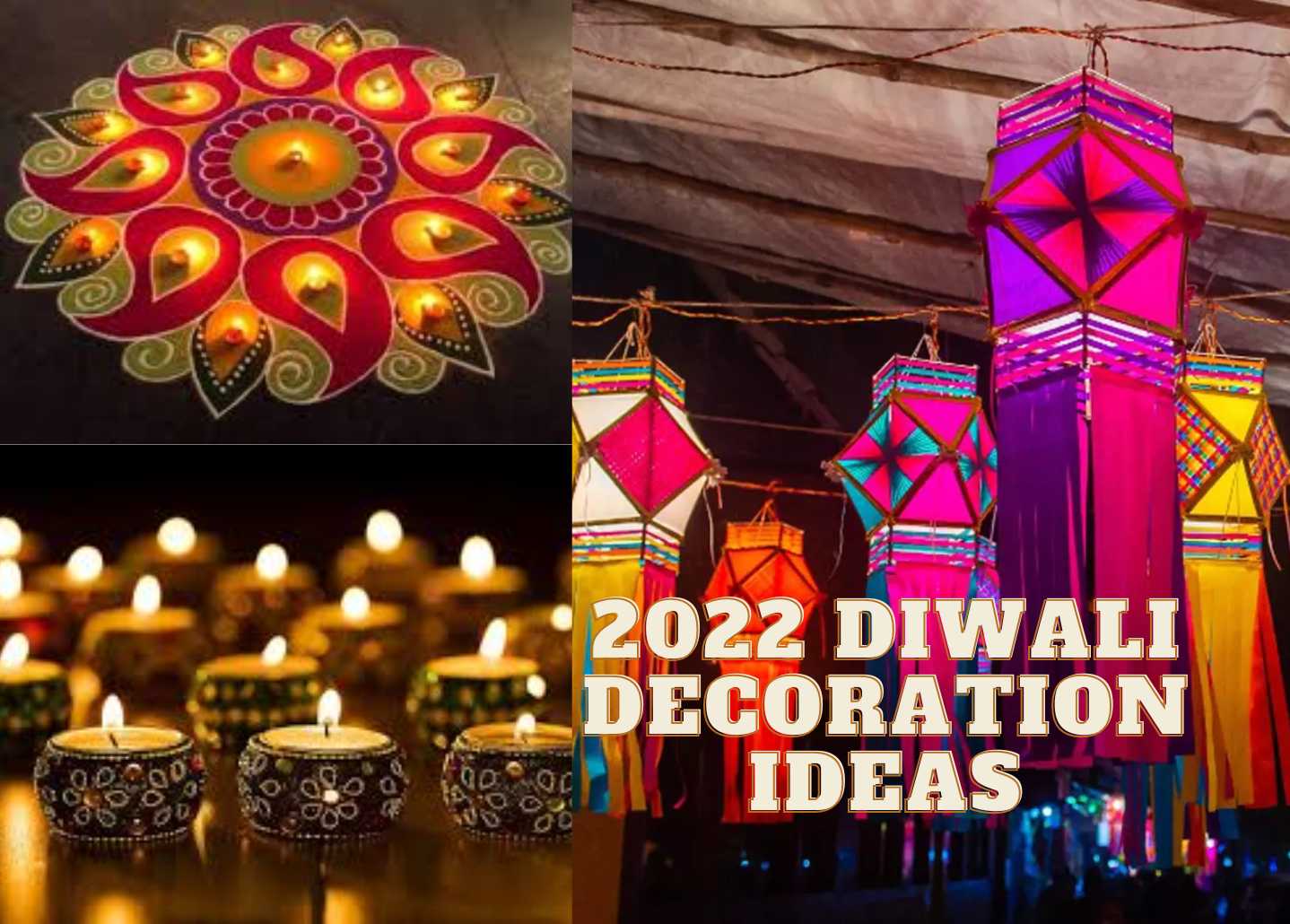 What is Diwali?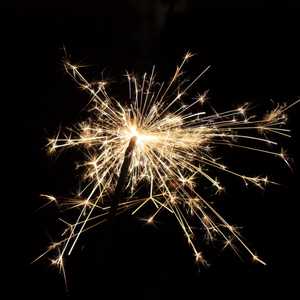 Diwali also known as Deepawli is the festival of lights and is also one of the widely celebrated festivals in India. The celebration typically lasts five days and is observed between mid-October and mid-November during the Hindu lunisolar month of Kartika. Diwali is one of the most well-known Hindu festivals which represents the saying- victory of light over darkness, good over evil, and knowledge over ignorance. Numerous other regional traditions link the festival to Sita and Rama, Vishnu, Krishna, Durga, Shiva, Kali, Hanuman, Kubera, Yama, Yami, Dhanvantari, or Vishvakarman.

The festival is also frequently associated with Lakshmi, the goddess of prosperity, and Ganesha, the god of wisdom and the remover of obstacles. In addition, it commemorates the day Rama, his wife Sita, and his brother Lakshmana returned to their home in Ayodhya after 14 years of exile and the defeat of the demon Ravana in Lanka. Celebrants get ready for Deepavali by cleaning, remodelling, and adorning their homes and places of business with diyas and rangolis. People dress their best for Diwali, decorate the inside and outside of their homes with diyas and rangoli, perform Lakshmi worship rituals to honour the goddess of riches and success, light fireworks, and attend family feasts where mithai (sweets) and gifts are exchanged. For the Hindu, Sikh, and Jain diasporas, Diwali is also a significant cultural occasion.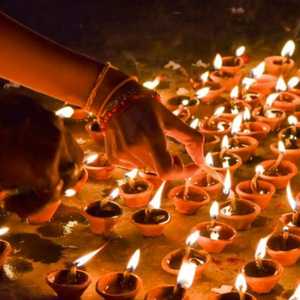 As Diwali is an important festival in India, people take special care to clean and decorate their houses on this auspicious occasion. Celebrants also visit each other's homes to wish and exchange sweets and greetings and therefore decorating the house is one of the major priorities during this festival.

Diwali is also a festival that also celebrates relationships and family. You can also give your loved ones and family members or friends various gifts this Diwali. With Tring you can gift your favourite person a chance to talk to their favourite celebrity. If you are planning for a unique idea of gifting your loved ones on this Diwali, book a personalised without message of their Favourite Celebrity.

All you have to do is follow three steps and you can make your loved ones' occasion more special!1. Visit Tring's Official Website2. Select the celebrity through which you want to convey your message3. Pay a reasonable amount for their happiness.

With these basic steps you can make your special one's Diwali memorable. You can book a DM, a Video Message or a Video Call. #Justringit
Decorating one's house can be a big task but these simple yet beautiful diwali home decorations can change your boring and lifeless home to a very lively and festive worthy home. Here are a few 2022 diwali decoration ideas that you cannot go wrong with.
Diyas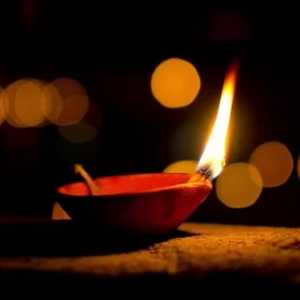 Diwali without diyas is incomplete. Diyas play an important role in the festival because a small diya can light up a dark room and this is the prime motive of why Diwali is celebrated. The primary symbol of Diwali is the Diya, a tiny clay oil lamp. Diyas are often made of soil/earth and to aid in their burning, cotton wicks are placed in a pool of ghee or vegetable oil. Diyas are small decorations but can be used in creative ways that could make your house look beautiful. Placing two diyas on your doorstep can really highlight your doorstep rangoli and lighten up your entrance. Diyas can be placed on windows, house temples, tea tables, podiums, etc. Diyas really brightens up and brings life into your house in an instant. Diyas are a perfect decoration for Diwali.
Candles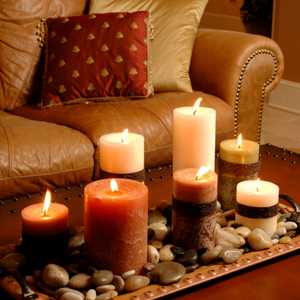 Just like diyas, candles are also very essential during Diwali. The main purpose of the festival is to lighten up the entire universe with bright light and therefore candles are a good decoration for Diwali. Candles can serve as a decoration to almost any type of setting, both lit and unlit, and they also let scents affect mood, promote wellbeing, and foster a more cosy environment when engaging in a variety of self-care activities. A candle decoration can simply accentuate the boring corners of your house.

Torans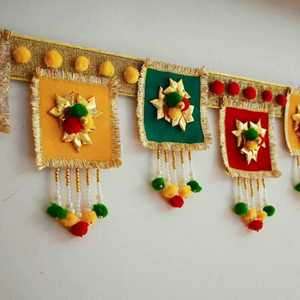 During Diwali, torans, sometimes referred to as bandanwals, are ornamental door hangings utilised at the front door of residences. These decorations are meant to welcome visitors, especially the goddess Lakshmi, who will bring luck and money to the family. Typically constructed from mango leaves and marigold flowers, torans can have hues of green, yellow, and red. They can also occasionally be created from metal or fabric that has been shaped to mimic mango leaves. Due to the belief that mango leaves and other plants symbolise Lakshmi and keep away bad energy, they are frequently used in torans. The colour green is also frequently used due to its relaxing effects and capacity to free your house from stress and unholy aura.

Marigold Garlands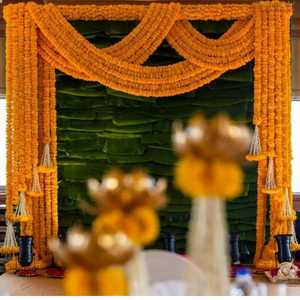 The marigold flower, often known as the Herb of the Sun, is popularly known for its various health advantages, including elevating mood and reducing stress. These orange and yellow flowers are seen as lucky in Hinduism, particularly for beginnings and significant life events. In India, marigolds are frequently used in rituals and on holy events. The goddesses Lakshmi and Ganesh are frequently honoured with floral offerings. When celebrating Diwali in India, it's possible that you'll find flowers strung on doorways or scattered nearby.

Hula Hoop Chandeliers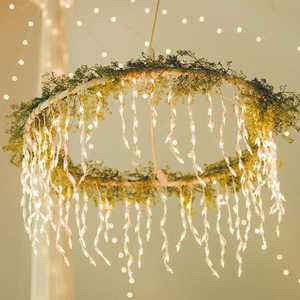 A stunning chandelier that can be put in your living room to give a festive atmosphere may be made by haphazardly winding string lights around the hula hoop. This Diwali decoration design is ideal for the living area. These lights perform admirably both inside and outside. While you're at it, they are ideal for a quick party decoration. All you'll need is a hoop to twine the lights around. So this year, give your house a glamorous appeal by using these Diwali home decorating lights.

DIY Thread Lantern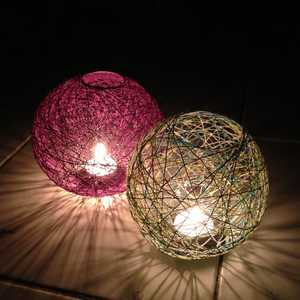 Making thread lanterns is quite easy, and they look fantastic when illuminated. To make the lanterns, you'll need cotton yarn, cotton balloons, water, glue similar to Fevicol, and a bowl. Relive your early years by engaging in art and craft at home. These Diwali decorations can easily be built at home with a few simple materials. In a bowl, first combine some glue with a small amount of water. Place all of the yarn inside and set it aside for a short while. Once you have the appropriate pattern, grab a blown-up balloon and begin tightly and randomly winding yarn around it. Give the glue a few hours to dry. Give the glue a few hours to dry. Burst the balloon and remove it from the lamp once everything has dried off. Place the string lights within it, then hang it wherever you like.
Mason Jar Light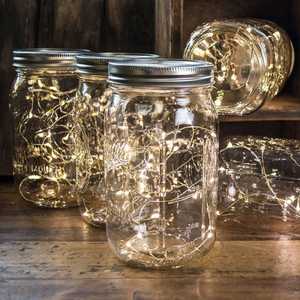 Almost anything can be decorated with string lights. Grab a few Mason jars and put the lights inside of them. All that's left to do is locate the ideal location to hang them. Similar to the Hula-hoop chandeliers, these make wonderful Diwali home decorations. Try these Diwali house decoration ideas this holiday season.

Paper Cup Light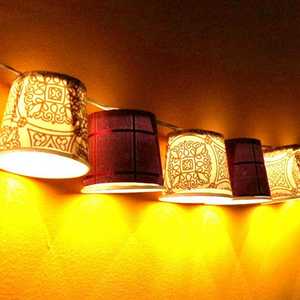 There has never been an easier way to light. Cut tiny crisscross patterns into the bottom of the paper cups, and then insert the lights there. In this manner, the paper cups serve as lampshades and completely alter the appearance of the lights. You will adore this Diwali decoration concept.

Bottle Lights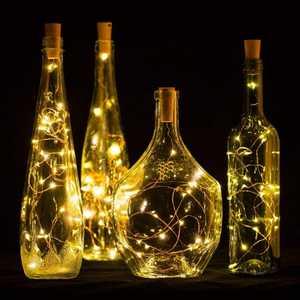 This Diwali let's make simple yet creative use of empty wine bottles. You can save these empty useless bottles and use string lights to decorate them and illuminate your rooms. Simply insert the lights inside the bottle and screw the top on with a corkscrew to complete the process. Now you can just arrange them on the table or along the steps to add elegant lighting to the space. Try these Diwali decorating ideas right away.

Fairy Lights On Trees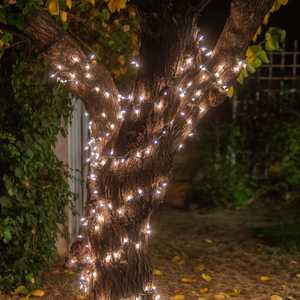 Just the right illumination can transform a backyard. The trees and bushes in a garden are the elements that can be used most effectively for your benefit. Winding string lights over the plants is the simplest way to spruce up the garden. The entire space will be transformed into the ideal party environment with the help of an extension cord for lights. These are some of my all-time favourite Diwali decorating ideas, and my family agreed.

DIY Paper Diya Hanging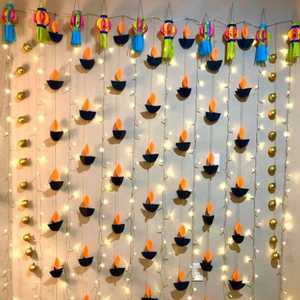 Another very stunning Deepavali decoration design that you will adore. The colour paper should be cut into fixed-sized circles, and the circles should be folded twice: once along the diameter and once more in half. To create the Diya, you must now glue two such folded papers together. The lit lamp can also have a flame added to the top of it. The Diyas can be hung by simply glueing them to a string. Simply folding square sheets of paper could be used to easily create folded accordion lamps. Similar to how you would with the paper lamps above, glue the opposing sides of the folded paper together and then add the flame.

DIY Thali With Quilling Paper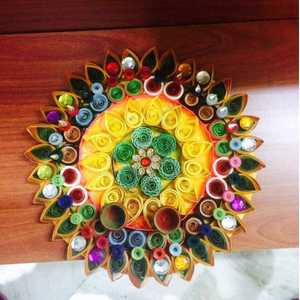 To design your thalis in a unique way, gather some coloured quilling papers and a needle. Create quilling paper circles or ellipses, then arrange them in lovely patterns around the light in your thali. These can also be used to adorn windows and doorways. Of course, we are all familiar with bangles as jwellery. But you'll be astonished to see how many different methods there are to use bangles to adorn your house. You should make this wonderful Diwali decoration at home.

Bangle Diya/Lampshades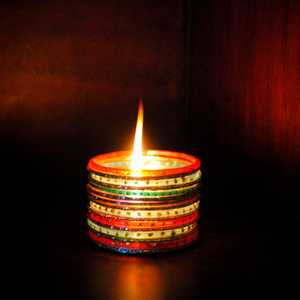 To create stunning lampshades for Diwali lights, glue bangles of various colours on top of one another. Glass bangles work best for lampshades since they can withstand heat. They are simple to produce and can be used again and again in the future. Every year, I like making these lovely homemade Diwali decorations.

Wall Hangings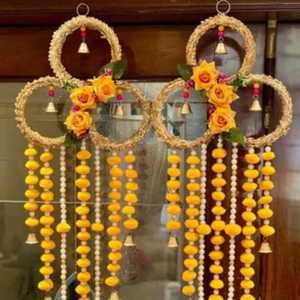 Similar to how lampshades or bangle diyas are constructed, bangle wall hangers are constructed by glueing bangles together to form a circle. To brighten the spaces, tie everything together with vibrant satin ribbons and hang it on the walls, ceilings, or entrances. They can also be used to simply beautify your rooms by being tied together with ribbons. With the greatest Diwali decorations at home, you may this year save money. Tea lights make inexpensive, durable lighting. They can either be fashioned to float in bowls or be put in holders on the ground. Let's explore some creative new ideas for decorating your home for Diwali with tea lights. By wrapping the tea light holders in crepe or gift paper, you can give the lights some colour. They are simple to construct and provide a pleasant view when lit at night.

Entrance Decor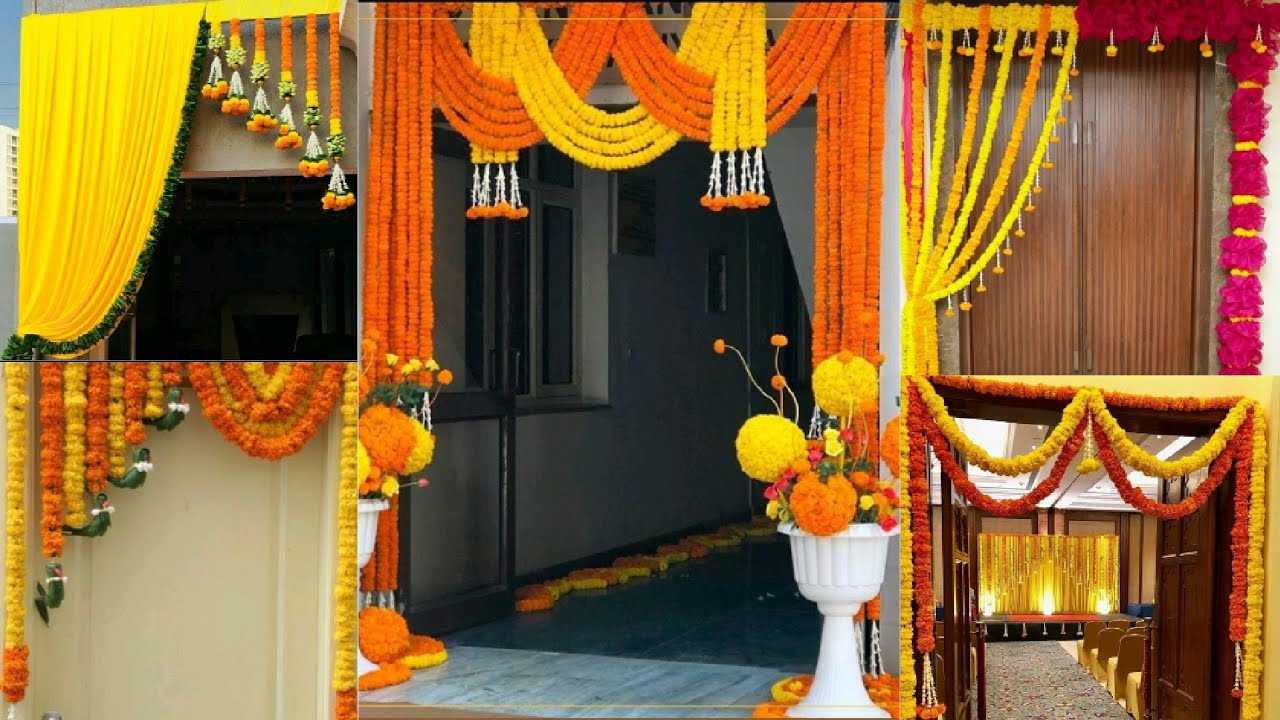 Shredded flowers are commonly used to create rangolis. Instead of only using petals, let's use complete flowers this time. The best flower rangoli is made by drawing designs on the ground along pathways and placing flowers over them. If you want to improve the furnishings in front of doors, you could also arrange flowers in the shape of Ganapati. This Diwali, come up with creative floral arrangements. Let your imagination run wild. Personally, I love rangoli, so if you're looking for Diwali decorations for your home and are one of them, you've come to the perfect place. This Diwali home decoration concept is fantastic.

Bell Decorations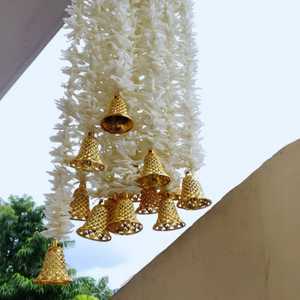 Another stunning Diwali house decoration is one that you could try at home throughout the holiday season. Bells might be used as Christmas décor. Rethink that! Diwali calls for golden bells strung together with some marigolds. Decorating ceilings at home or at the office is simple. There's little doubt that everyone will be blown away by your Diwali decorations. During a variation, you might use sequins and tassels to decorate your home for Diwali. They complement lighting and are cool and showy. Tassels and sequins are both inexpensive and simple to make. They might also always be utilised again.

Wall Hanging Made Out Of Sequins And Tassels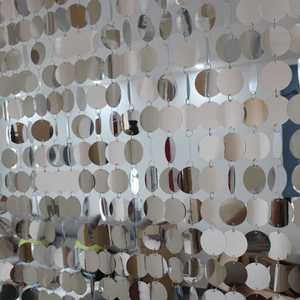 This is the best collection of inexpensive Diwali home décor things. On the thread, sequins and tassels might be strung together or individually. When paired with Diwali lights, these look really bright at night and reflect the light. So begin purchasing these Diwali décor items from neighbourhood stores. Tassels look lovely hung on walls and doors. They finish Diwali decorations rapidly since they can readily fill up space.

Beautiful Rangoli Designs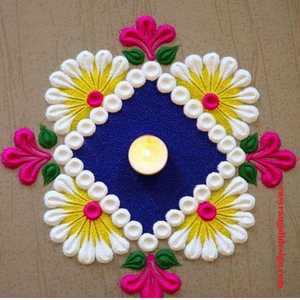 Rangoli is one of the best decorations for any festivals because rangoli consists of many colours and colours in general brightens and uplifts the mood. Rangoli has a significant purpose in diwali. The rangoli is made to welcome Lakshmi, the goddess of riches and luck, and it symbolises the joy, optimism, and vibrancy of a home. A Hindu home without a tidy entrance and rangoli is thought to be the home of the evil daridra (bad luck). Rangolis serve purposes that go beyond decoration.

Therefore, these are the few simple yet beautiful home decorations that you can definitely try this Diwali. Hope these diwali decor ideas would help you to give your house and your mood an uplift.
Claim Your FREE Celebrity Shoutout
✕
Claim Now!
Frequently Asked Questions
Diwali is the festival of Lights which is widely celebrated in India.
Diwali this year is on the 24th of October, 2022.
You can gift your loved ones with Tring where they can talk to their favourite celebrity.
Diwali is celebrated because it marks the victory of light on darkness.
You can decorate your house with simple decorations like diyas, candles, marigold garlands, wall hangings, fairy lights, etc.
Yes, you can book a personalised Diwali wish from Tring.