Suppose your parents have figured out the secret to a happy marriage after spending half a century together. Celebrate their golden anniversary by giving something that represents everything they accomplished together. Alternatively, commemorate Mom and Dad's illustrious decades of marriage. If you're confused about where to begin, we've compiled a list of 8- of the best anniversary gift for parents that will bring tears to their eyes as they reflect over the years.
If you're scrambling at the last minute, coming up with a 50th-anniversary gift for parents may seem impossible, but it's not! If your parents are about to enter their golden years, here's a list to get you to start from and make them feel special on their anniversary; and it's totally upon you to make it a special day for them because they never fail to do that for you on your birthday or any special event happening in your life.
So Let's Not Waste Time & Have A Look At The Best Gift For Parents' Anniversary
Personalised Video Message From The Celebrity
Tring is a massive platform with over 10,000 celebrities listed who would love to connect with their fans via video call, DM on Instagram, or video message, which Tring provides. To obtain Tring's services, go to the website and choose the celebrity and services you want. You will receive a Tring, a personalised video message from the celebrity you have selected for your parents, within 3-7 working days. A message from a celebrity is an incredible gift for parents anniversary because they would never have guessed that the celebrity they greatly admire is wishing them on their special day. Trust me when I say that these are the best anniversary gifts for parents that will brighten their day and brighten yours.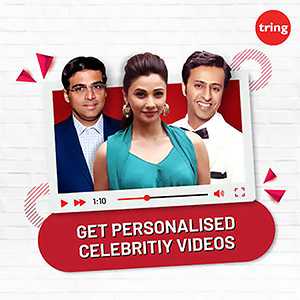 Photo Frame
A photo collage can be a thoughtful and long-lasting gift for your parents. It displays their priceless memories and can be an excellent way to reminisce about the good old days. Simply select the best photos and artistically glue them to a frame. Alternatively, you can hang them on the wall inside a wooden panel and display them in a room for them to see. So, indeed this is a most memorable gift for parents anniversary.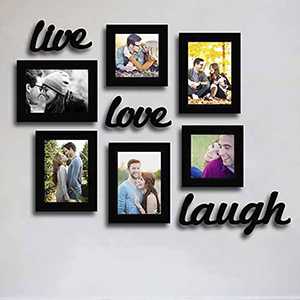 Spa Coupon
Who doesn't love to enjoy spa time? Couples spa vouchers are an excellent way to spoil your parents on their 50th wedding anniversary. These typically provide them with free massages, swimming lessons, sauna sessions, and various beauty treatments. A spa coupon would make the best anniversary gift for parents.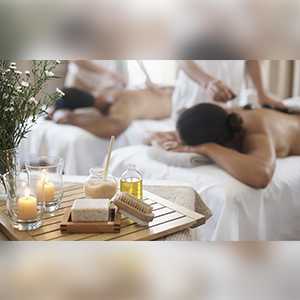 Video College
If you have a lot of footage from your parents' trips and family moments in the past, you can make a montage or video. A video depicting their life's highlights will undoubtedly touch their hearts. A video filled with memories would make the best anniversary gift for parents.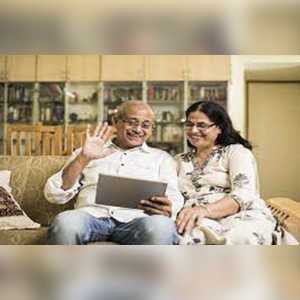 Newspaper Publication
This may be an unusual gift, but it works perfectly. Look for a memorable photograph of your parents and publish it in a newspaper. Please send it to their house before the big day to surprise them. A newspaper publication is an excellent anniversary gift for parents as well as a great birthday gift for father.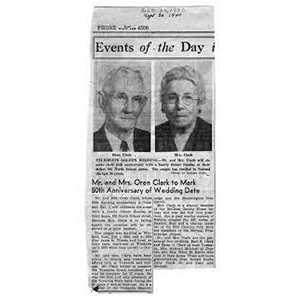 Personalised 50th Anniversary Cup
DIY mugs can be ordered online and personalised with the front text 'Happy 50th Anniversary'. Have fun with them and be creative. This kind of gift for parents anniversary will always make them remember the beautiful years spent with each other.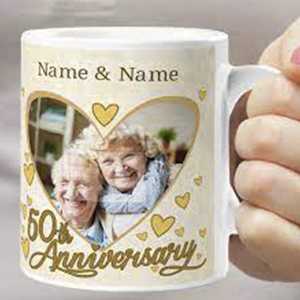 Family Journal
Your parents can use family journals to record thoughts and precious memories. You can get one for your parents' 50th wedding anniversary. This would be the best gift for parents anniversary to relive all the moments together they have shared and cheers to it. Also, this will be a good birthday gift for mother.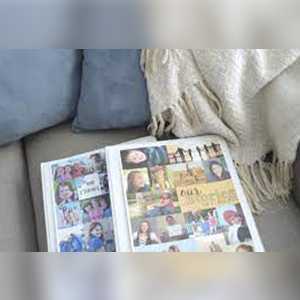 Plan A Surprise Birthday Party
A wedding anniversary is a significant occasion that commemorates two people's love and commitment, and it's extraordinary when it is the 50th Anniversary. Planning a surprise anniversary party would be the best anniversary gift for parents. It is also a beautiful way to express your gratitude to your parents for their unwavering love and support in your life. Take matters into your own hands and plan a day of pampering for them.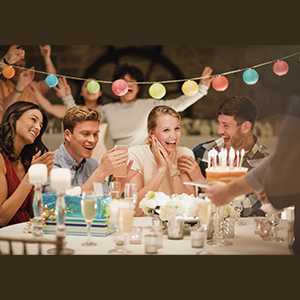 I hope you are now sure about the 50th anniversary gift for parents. Giving them something that praises one of their milestone's traditional symbols is a tried-and-true approach. Also, almost every year of marriage has at least one-anniversary party. In reality, there are many ways to wish your parents a happy anniversary. Except for the list above, you could also go for a valuable gift that they can use every day, such as a cutting board or a cosy blanket. You can also go in a more personalised direction, ideal for sentimentalists. So, choose something they will appreciate because any gifts deserve your parents' love.