To all the boyfriends out there, we are here to help you have an excellent and unique gift for girlfriend—a gift for girlfriend to impress her and show your love. Honestly, everyone adores a present. Your girlfriend cannot define the joy of obtaining something from you in words. Whenever you think of having a great gift for girlfriend, it is not only about the gift, but it's a package of everything your love, efforts, care and especially the time you have put in to have that gift for girlfriend that counts. So, that makes it necessary to have the best gift for girlfriend to make her understand the message behind the gift you have chosen for her. We think that women are the most difficult to understand and pick the gift for. Firstly they are the best gift-giver. To match this level for gifting is a bit difficult. But that doesn't mean you should not give it a try also. As said before, it's not only about gifts. This makes your problem more complicated, but don't agonise.
Here Are The Five Best Gift For Girlfriend To Impress Her
Personalised Video Message From Celebrity
You can connect your girlfriend with the celebrity she loves the most ( Obviously after you!). For such a best gift for girlfriend, you need to visit the website of Tring. Tring is India's Largest Celebrity Engagement Platform, where almost more than 10,000 celebrities are listed and would love to connect with their fans. Tring gives three opportunities to connect with celebrities: a personalised video message. A celebrity you have chosen will shoot a 30-seconds of video for your girlfriend, and the message can be personalised if you wish. The second way is: Tring provides a video call for 5 minutes with the celebrity, the video call will be conducted on the zoom video call, and the Tring Team will provide the link of the meet. And the last service that Tring offers is a DM on Instagram, where a celebrity will send a beautiful message from their Verified account of Instagram to your girlfriend's Instagram account. Any services from the Tring would make the best gift for girlfriend. Also, it will make the best surprise birthday gift for girlfriend. So, it's never late to book your Tring now for your girlfriend.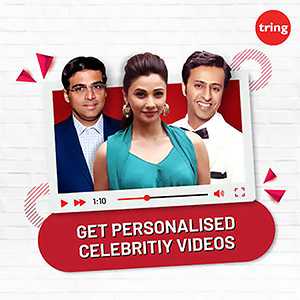 A Pet
If you want to give your girlfriend something more than a soft toy, think of giving her a pet. It could be a puppy or a kitten. People give fish, birds, and rabbits as gifts. So, if you have a great budget, then a pet would make the best gift for girlfriend. She will definitely love your gift-giving skills after receiving a pet. You can even suggest a name for the pet. A gift for girlfriend should always be something that she loves the most, and if she is an animal lover, this will stand as a unique gift for girlfriend as she wouldn't expect that you will ever gift her the pet, and it would make a great way to impress her with this gift.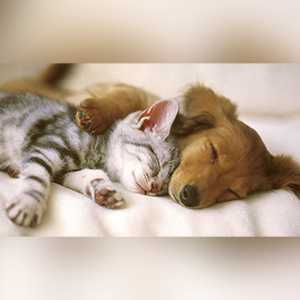 Chocolate Bucket
You should treat your girlfriend to a delicious chocolate bar from time to time. You can also choose chocolates as a gift idea to impress your girlfriend. Fill the hamper with various chocolates from various brands and treat your lady love. Chocolate is a great way to impress any girl. You can add all her favourite chocolates to the bucket so that she can eat them whenever she wants. Therefore, a bucket filled with chocolates would make a perfect gift for girlfriend.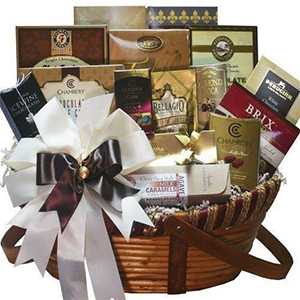 Romantic Dinner Date
If your woman is a foodie. Dress up, show up at her door, and surprise her with a fancy dinner at the expensive restaurant she mentioned months ago. Take her to an Italian or Continental restaurant to give her a European feel. If she prefers Indian food, take her to a fantastic Mughlai restaurant that serves delectable kebabs and biryanis. Try an unusual cuisine like Ethiopian or Australian if she's the adventurous type. We're sure it'll be a meal she never forgets. Such a romantic dinner would make the best gift for girlfriend.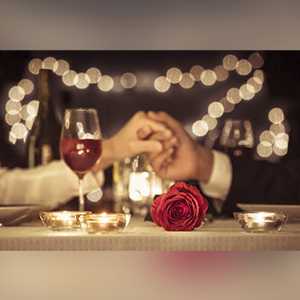 Book a Vacation
Reserve a friendly jungle resort or a beach vacation. If the weather permits, purchase an excellent tent for two people and head to the woods with your camping gear. The plan is to take her away from civilisation and the cellular network, leaving just the two of you in the wilderness. While eating Chococraft personalised chocolates, watch the night sky together and make wishes to stay together as meteors fall across the sky. A vacation would make a perfect gift for girlfriend.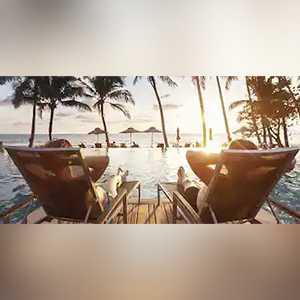 Any gift for girlfriend you pick should make your love and efforts justify. And I hope my suggestion about the gift for girlfriend has helped you choose the best gift for her. The gift suggestion above would also make a surprise birthday gift for girlfriend and a valentine's day gift.