We all have a few people who have been constant supporting figures in all walks of our life. We may not realise it but they help us become who we are. They help us build a solid foundation and without them, we might lack in coping with the most basic of social situations. For some, it may be their parents, for some, their partner and well, for some, their friends.
Friends are considered as our second family. They are the people we spend most of our time with. Be it in school, college or work, we are constantly surrounded with friends and they play a major part in shaping our personality and our life. We tend to make major life choices keeping our friends in mind - from the college we choose to the city we decide to work in, friends are one of the most - if not the most influential people in our life.
Speaking of work, us adults have reached a point in our life where we don't get to spend much time with our childhood buddies. We have gone from staying over at each other's place during summer vacations to meeting once every three months to catch-up on the latest happenings in our lives, and that is fine too, because with age, you realise that you don't need to constantly be with your friends to maintain a friendship. Everyone is busy with their own lives and are secure enough in their friendship to know that no matter how infrequently you meet each other, you will still be as tight as you were before. So why not celebrate your bond this Friendship Day by FINALLY spending some time together and visiting a few of these places to reminisce about your school/college life together!
Here's a list of places to visit with your friends this Friendship Day:
1. Marine Drive
This place needs no introduction. Every Mumbaikar has bunked their college at least once and visited this magnificent beauty overlooking the Mumbai skyline with their friends on a rainy evening complemented with a hot and soulful cup of tea. This place has seen it all - budding relationships, breakups, people with existential dread and your 18 year old self with your gang! So why not experience the scenic waves crashing on the rocks once again with your friends and relive the memories you have with this place!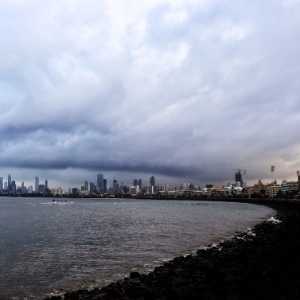 2. A day out at Adlabs Imagica
It's time to be fifteen again! Give yourself a much needed break from the fast-paced city life and take a day off to visit Adlabs Imagica this Friendship Day! Get yourself the much needed adrenaline rush from a variety of rides available at Imagica; or just head over to Aquamagica and dip into the pool and float around if you don't feel adventurous enough. Whatever you choose to do, it will, for sure, be a fun day out with your friends!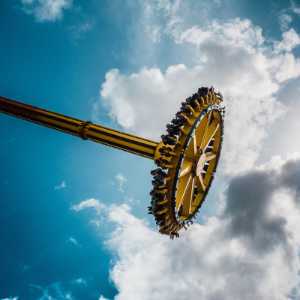 3. Go out for lunch at Pizza by the Bay
Friends that eat together, stay together so why not bring out the foodie in you and visit this iconic restaurant overlooking the Mumbai coastline and have some delicious pizzas with your friends which will definitely satisfy your soul and your taste buds! You can't go wrong with this one!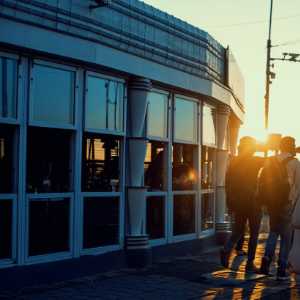 4. Stroll around Juhu beach
Mumbai is incomplete without Juhu beach. It has been serving as a place of solace for countless people over the years and its picturesque sunset is one to die for! Head over to this beautiful beach and stroll around the golden sands overlooking the sunset. Don't forget to have the world famous Pav Bhaji which is sure to make your taste buds tingle!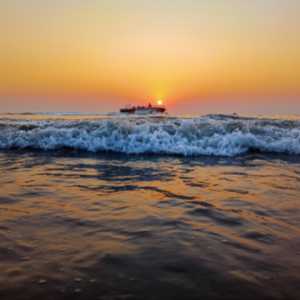 5. A fun visit to Bandra Fort
Every college student has visited the Bandra Fort at least once after watching Akash, Siddharth and Sameer from Dil Chahta Hai hang out at this popular spot by the sea. The day must have gone away in a flash but the memories will stay for a lifetime. So why not head over to this iconic fort and revisit your college days once again, but this time with a twist! Visit this iconic fort and get on a video call with your favourite celebrities from the movie Dil Chahta Hai to get the edge and the bragging rights over others by heading over to www.tring.co.in! Don't forget to recreate your ages old group picture and see how much has changed over the years. This will surely teleport you back to your college self!