Pankhuri Awasthy and Gautam Rode are about to become parents, and they're making the most of every moment before their child arrives. Pankhuri just entered her third trimester, and her family held an adorable baby shower ceremony, revealing that the mommy-to-be will give birth to twins. Pankhuri Awasthy, the mother-to-be, dressed down for her gold-themed baby shower ceremony.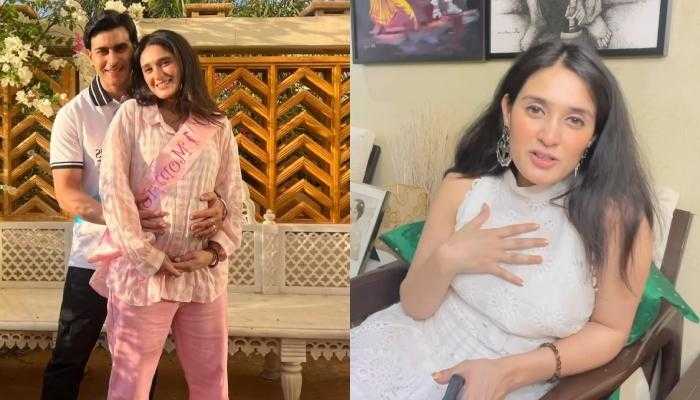 Pankhuri and Gautam married in 2018, for the uninitiated. They announced their pregnancy with a caricature video a while back.
Pankhuri Awasthy Posted a Photo of Herself at Her Baby Shower Ceremony.
Pankhuri revealed details of her baby shower on May 14, 2023. She dressed down for the modest ceremony in a lovely golden-hued saree with a scallop border. She paired it with a coordinating blouse. Her style was finished by subtle dewy pink and gentle wavy tresses. Gautam Rode, on the other hand, dressed down in a green shirt with contrasting blue denim.
Pankhuri Awasthy's baby shower was also attended by Shivangi Joshi. She was dressed in a lovely crimson attire. Pankhuri posted a photo of herself standing with her on her Instagram stories, and they looked gorgeous together.
Pankhuri Awasthy Disclosed She Was Expecting Twins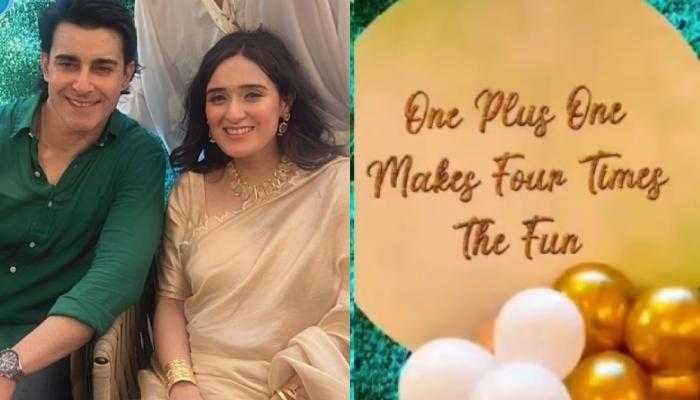 Pankhuri Awasthy has revealed that she is expecting twins. At her baby shower, she made this amazing announcement. And the party's theme was dedicated to her twin babies. Pankhuri's baby shower featured green decor and a large board covered in balloons. "One plus one equals four times the fun," it said.
Pankhuri Awasthy's Pregnancy Announcement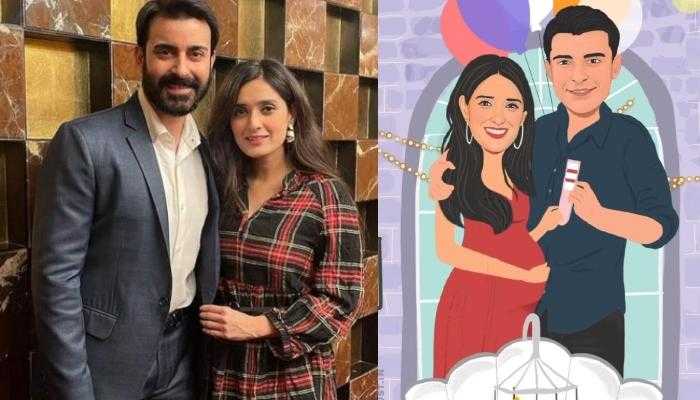 Pankhuri and Gautam announced their pregnancy on April 6, 2023. The video was animated using caricatures of Pankhuri and Gautam. It represented all of the milestones they had reached as well as the new journey they had embarked on. Along with it, the expecting parents wrote a statement in which they asked for blessings from their fans and friends. Their note could be read as follows:
"Our family is growing and as we embrace this new phase and prepare ourselves to don these new roles, we seek your blessings and best wishes."