Regardless of how long you've been married, looking for perfectly unique gifts for wife can be stressful. After giving chocolates, roses, and other necessary items like birthday gifts for wife or marriage anniversary gifts for wife. You may be out of ideas this year or confused about what to get to truly stud her for your first milestone as a married couple. If you have already bought many things for your wife, she will be very well aware of your gift-giving imagination before she unwraps the current gift.
Don't worry if you're unsure what to get your wife for a birthday or an anniversary, because I've listed 5 top birthday gifts for wife or marriage anniversary gifts for wife that will be very useful. It will change her mindset about your gifting level. These gifts will be readily available online, and you won't have to go out of your way to find them; instead, you can order them from the comfort of your home or office. With just a few clicks, you can have a unique gift for wife delivered to your door. Also, to make things even easier for you, I have mentioned the prices of the gifts, so there's something for everyone.
So, Let's bounce to the most valuable and unique gifts for wife.
1. Jewelry Organization
It's always Messy and Knotted. Trust me, and it's hard to sort that for any woman in this world. And if those two words define your wife, you should not give much thought to birthday gifts for wife or marriage anniversary gifts for wife and go for a jewellery organisation. Your gift will benefit her as it will help her organise her jewellery better. This will not cost you more than Rs 1000/-. If you want to make it unique, you can choose the personalised jewellery organisation with her name. Choose her favourite colour and make it extra special for her. As soon as you give her the jewellery organisation, she will be glad and wonder why you didn't get it or give it to her sooner. So, the Jewelry organisation is one of the best, most useful, and most critical unique gifts for wife.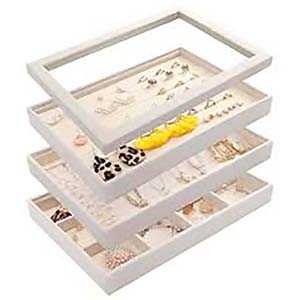 2. Personalised Video Messages From Her Favorite Celebrity
This is my favourite gift for any loved ones. A personalised video message from her favourite celebrity is a gift you haven't even thought of. So, Just gift her and change her mindset about your gifting ideas. It's firstly effortless to get personalised video messages from celebrities by just taking the help of Tring. Tring is a platform that connects fans to their favourite celebrity and helps them be a part of the celebration; their messages and wishes will amaze your wife. Isn't this a fantastic birthday gifts for wife, or even if you are searching for marriage anniversary gifts for wife You can also choose other services from Tring, such as video calls or DM on Instagram. You can go for whatever is convenient for you. So, reach out to Tring, book your wife's favourite celebrity, and make this year's event the most memorable one. Tring personalised messages start at Rs. 99/-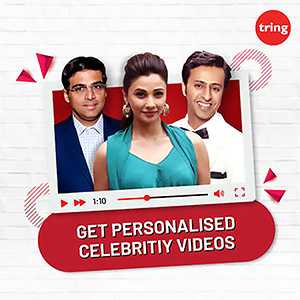 3. Personalised Crossword Puzzle
This is one of the most unusual and unique gifts for wife. She will be very much impressed by your creativity. You must personalise the crossword puzzle to make it memorable for her. The crosswords puzzle contains a knowledge puzzle, but having a twist on a crossword puzzle dedicated solely to your wife is an entirely different story. It would be impossible for any other person to solve it than your wife because all the clues or hints will be around the moments you have shared, dates, etc., basically around your love story. For example, the clue will not be 'your name' in the puzzle but about 'the most amazing girl in the world.' Another impressive hint could be ' the first place we visited. Trust me, and solving this kind of puzzle will be fun. This can easily be found online, which will cost you around Rs. 1500-2000/-. So, have the best personalised crossword puzzle as the birthday gifts for wife or even marriage anniversary gifts for wife.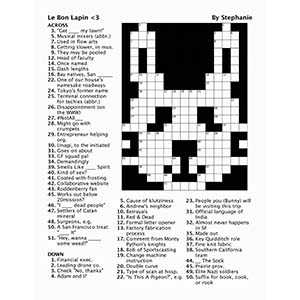 4. Dessert Recipe Book
If your wife's favourite meal is dessert, you can get the dessert recipes book. She'll find something to delight her here, no matter how much she bakes. There would be no better, practical, and unique gifts for wife except this dessert book. A recipe filled with photographs, tips, and full-proof recipes can feed the fantasy. The dessert recipe book will be the best birthday gifts for wife or marriage anniversary gifts for wife to boost her in the kitchen to make more and more yummy desserts for her and you. This kind of dessert recipe book is readily available online, costing you around Rs. 1000- 2000/-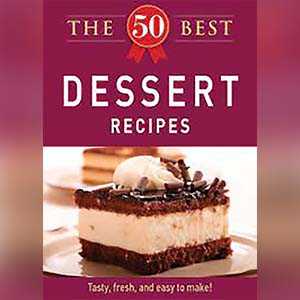 5. Travel Makeup Bag
If your wife loves to be organised and has to carry an extra handbag for her makeup, you should go for the travel makeup bag as it is a valuable and unique gift for the wife. Keep only one thing in mind: the makeup bag should be small with many pockets, so she has different pockets for all her cosmetic products. So, I think a travel makeup bag is the perfect birthday gifts for wife or marriage anniversary gifts for wife, which will cost you around Rs 500-800/-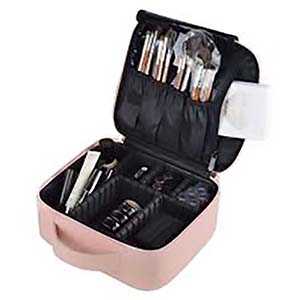 I hope you got the unique gifts for wife now, which will be loved by your wife. Or you can use your creativity to give gifts to your wives. Choose the gifts that make you think she would love or define what she would need. Check the above gifts online and surprise your wife.